Hello, friends!
One more sleep then, it's Halloween! It's crazy how this year is flying by!
I am excited to share a few images I took in my studio of these two firecrakers wearing their new Halloween costumes for this year! My son chose to be a skeleton and my daughter's obsession with everything unicorn still going strong!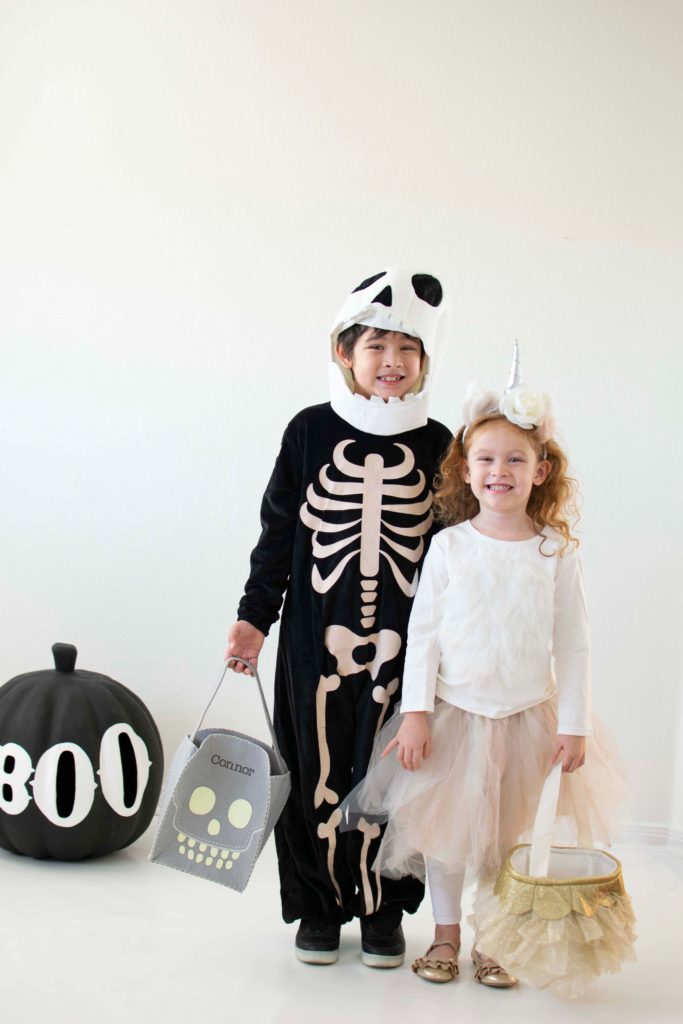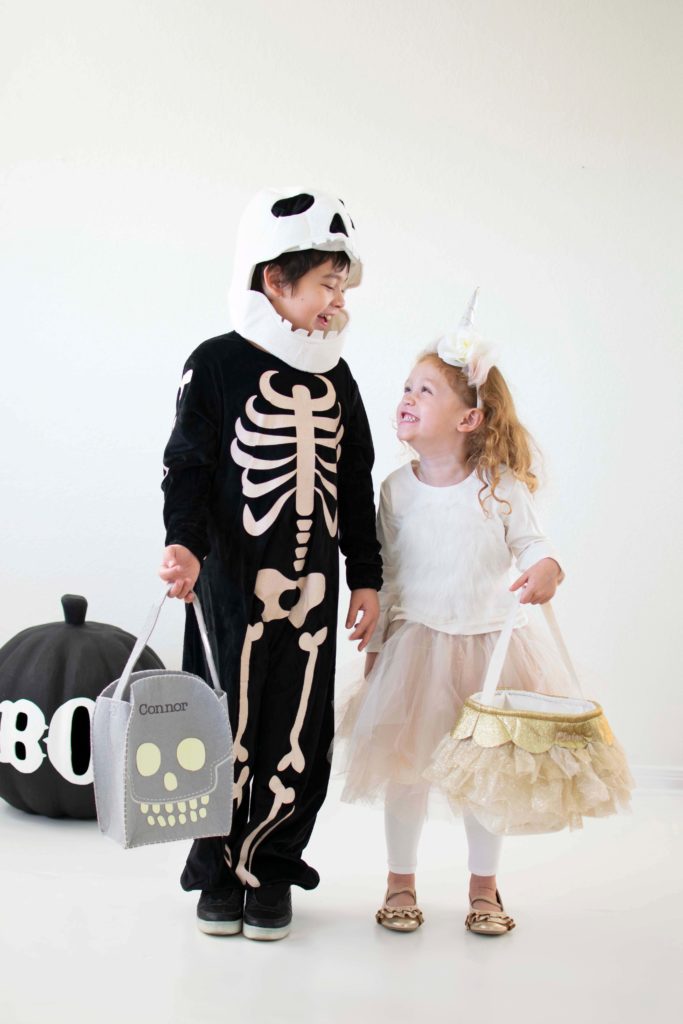 They have been taking great advantage of these costumes as they have been to a few Halloween events already. My 4 year-old still has a Trick-or-Treat party at her pre-school tomorrow morning!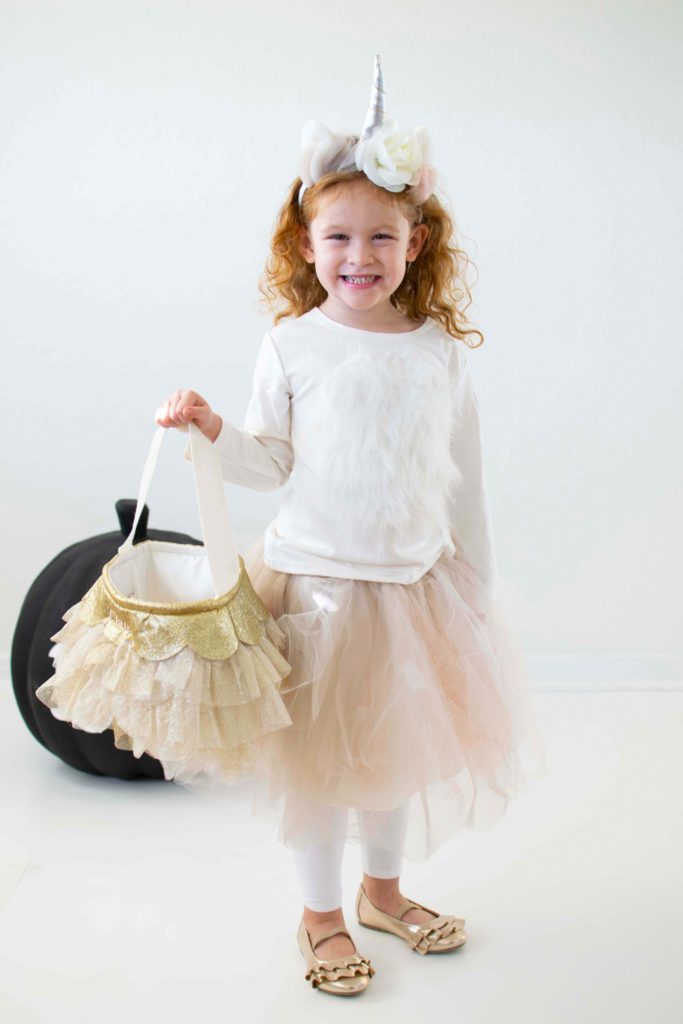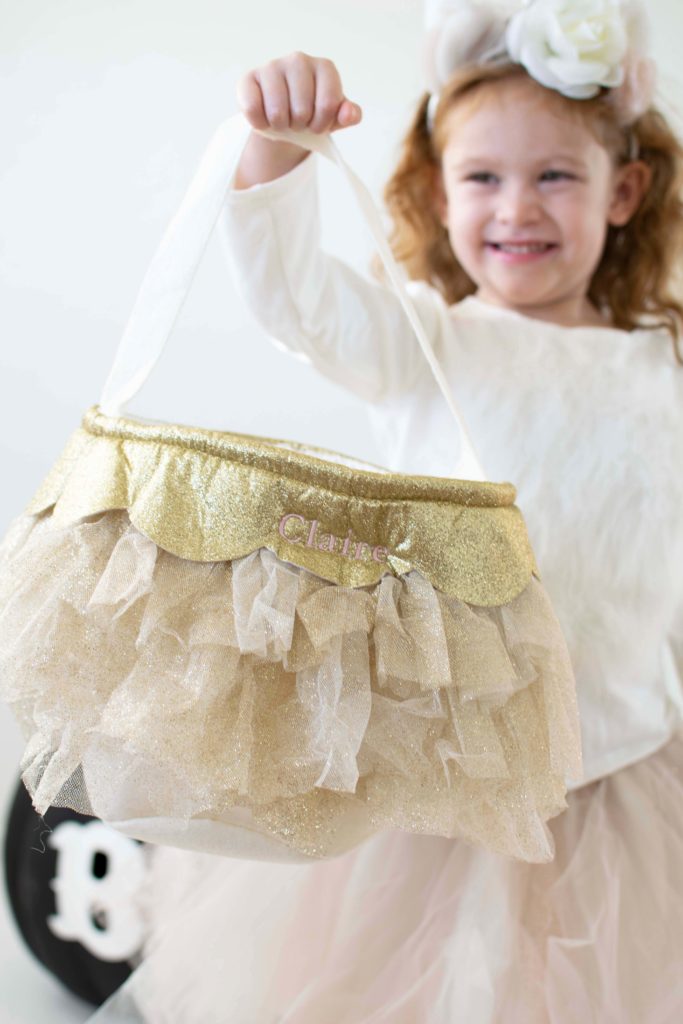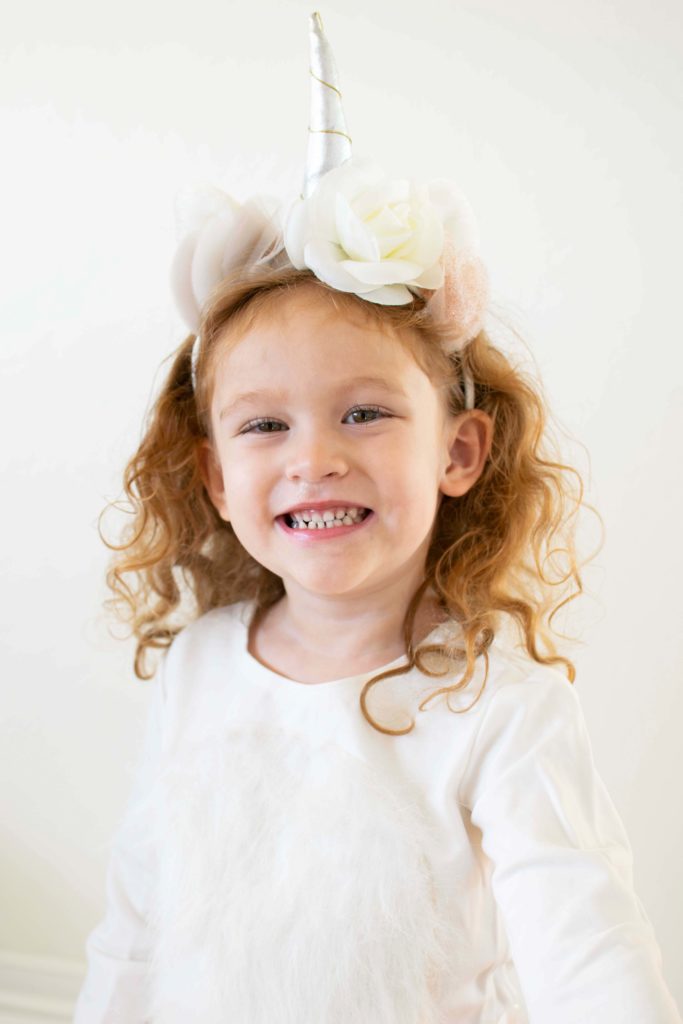 My son is done with all his events for Halloween, but he still excited about wearing his Light up skeleton costume one more time for our usual Trick-or-Treating around our neighborhood.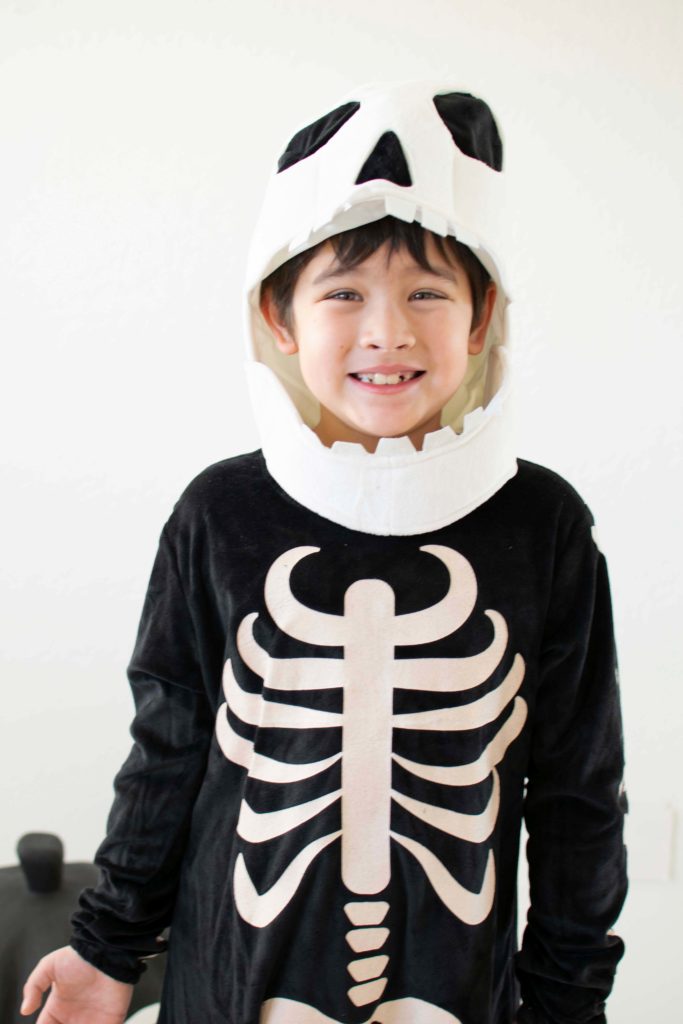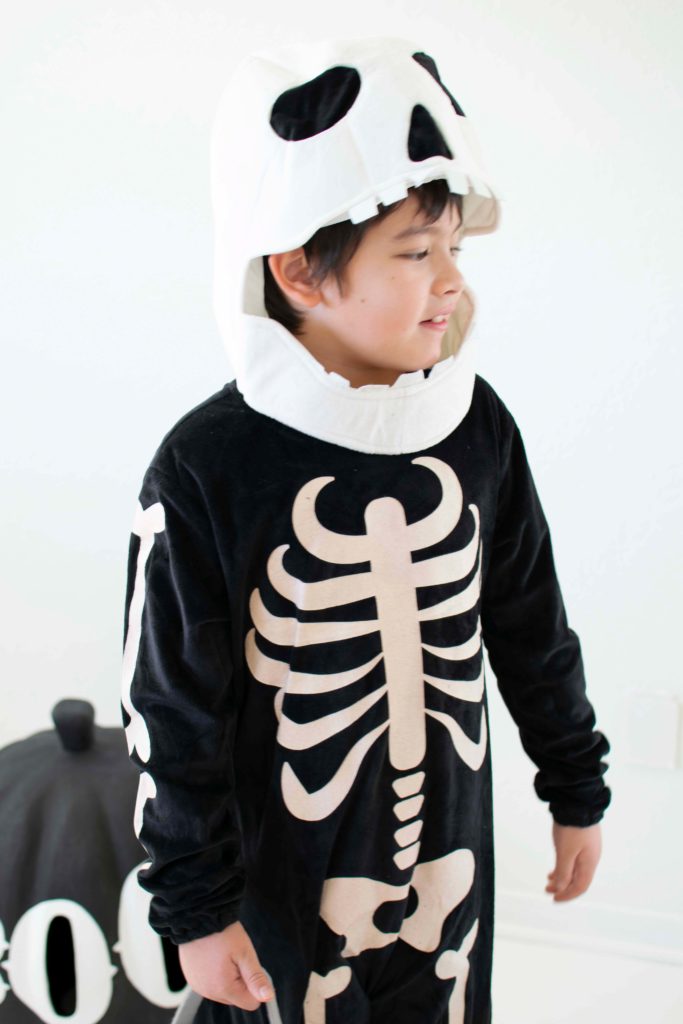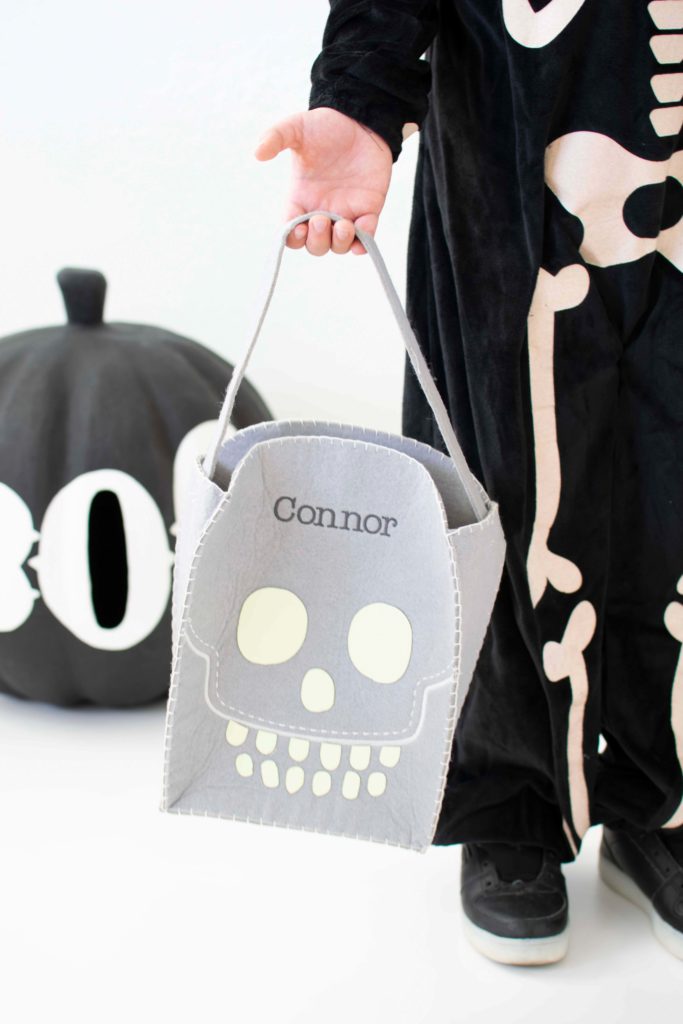 We are super excited to go trick-or-treating tomorrow ! The good news is: it's not going to rain like last year! Yay!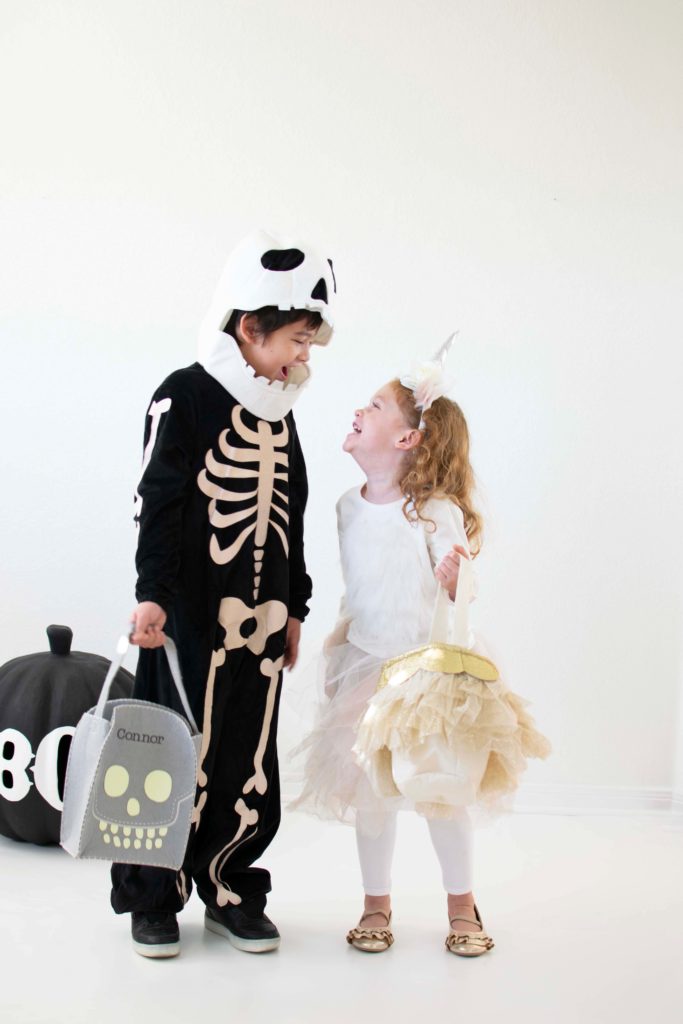 And my daughter was out of control during this session. I just love this fun picture of them having a blast!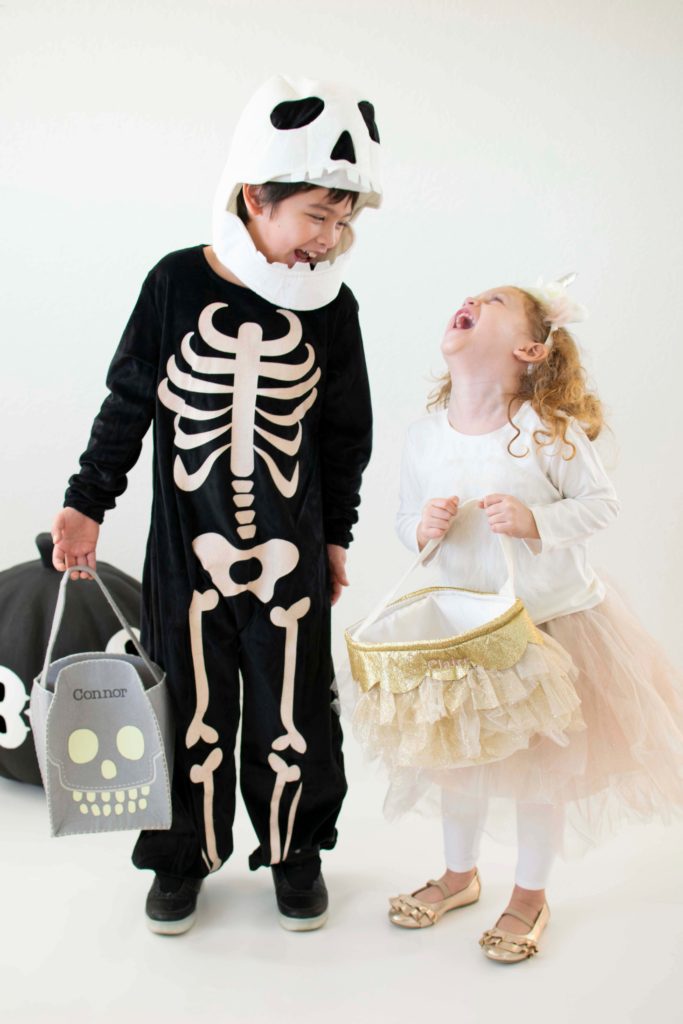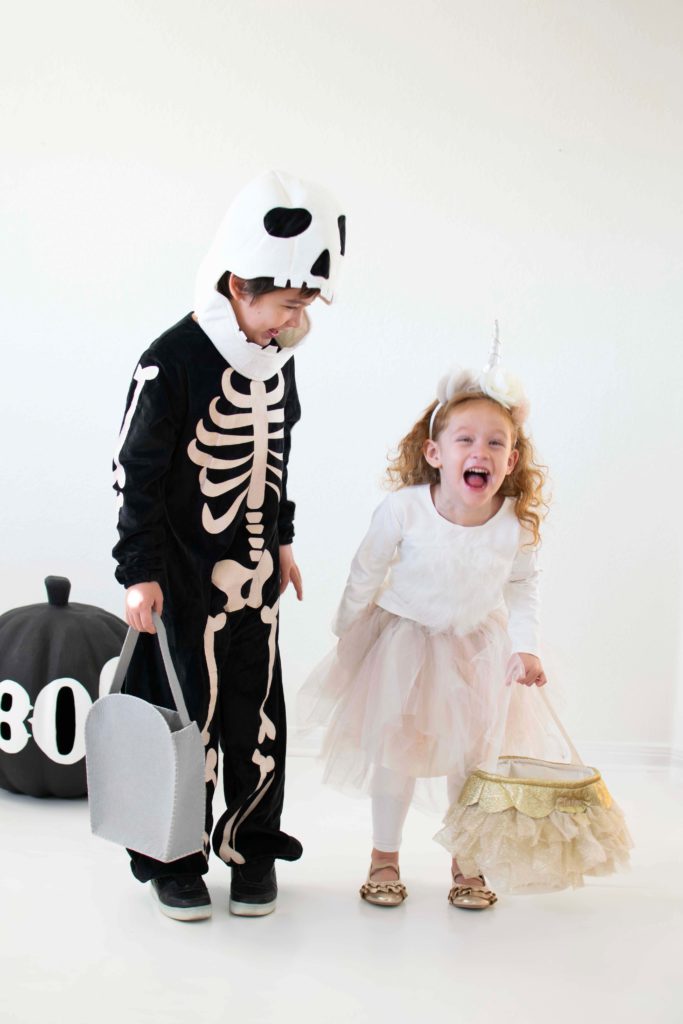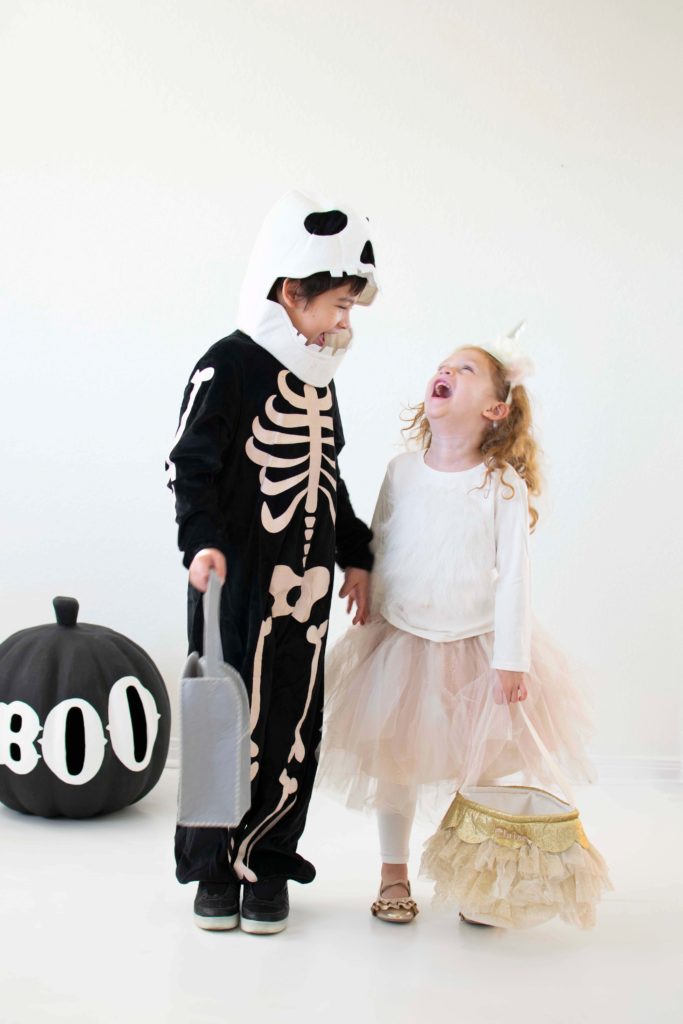 Besides trick-or-treating in our neighborhood, we do pumpkin carving a day before Halloween (We wait until last minute because they attract too many mosquitoes. I know you can relate!) and cookie decorating. We also read a not-so-scary Halloween book before bedtime. So these are our Halloween family traditions. Tell me about yours! I would love to hear!
All images by Twinkle Twinkle Little Party/ Halloween Costumes: Pottery Barn Kids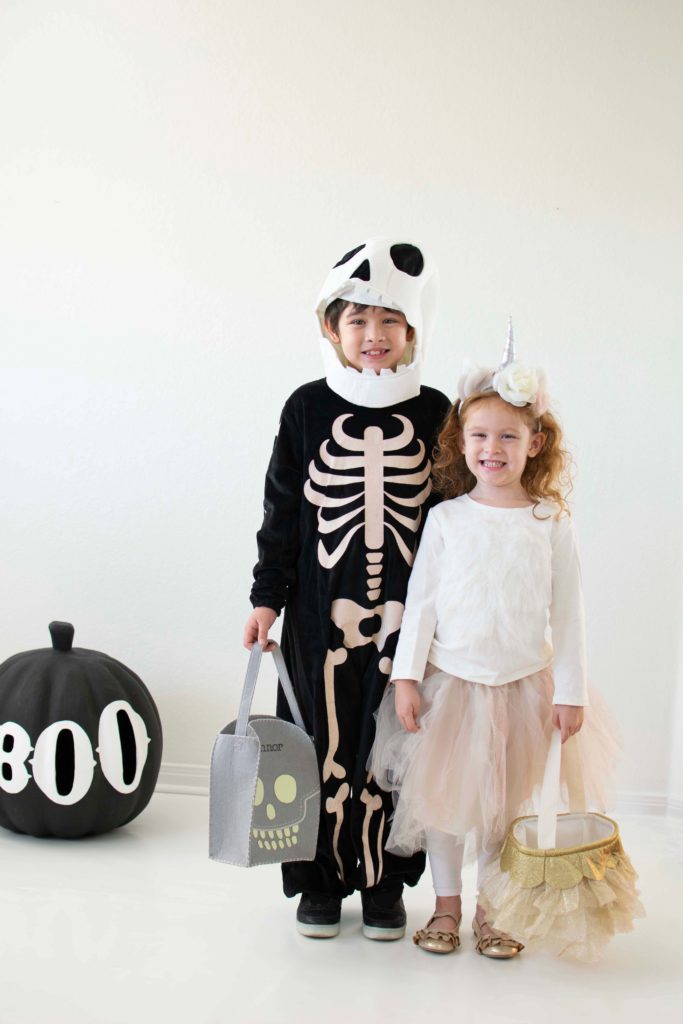 Don't forget to check the blog for last minute Halloween parties!
Here are the newest posts:
A Not-So-Spooky Pink Halloween Party
A Gingerbread Haunted House Decorating Party with Pottery Barn Kids
Halloween Chocolate Fudge Treats
I hope you enjoy these ideas and have a blast tomorrow!
Happy Halloween, friends!