This post is sponsored by Mondelez. All opinions stated are my own.

Hello, friends! I am so excited to share how you can create a Spooktacular Charcuterie, or should I say Char-boo-terie for your Halloween parties! This cookie/candy board is so easy to put together. You will absolutely love to see the final result!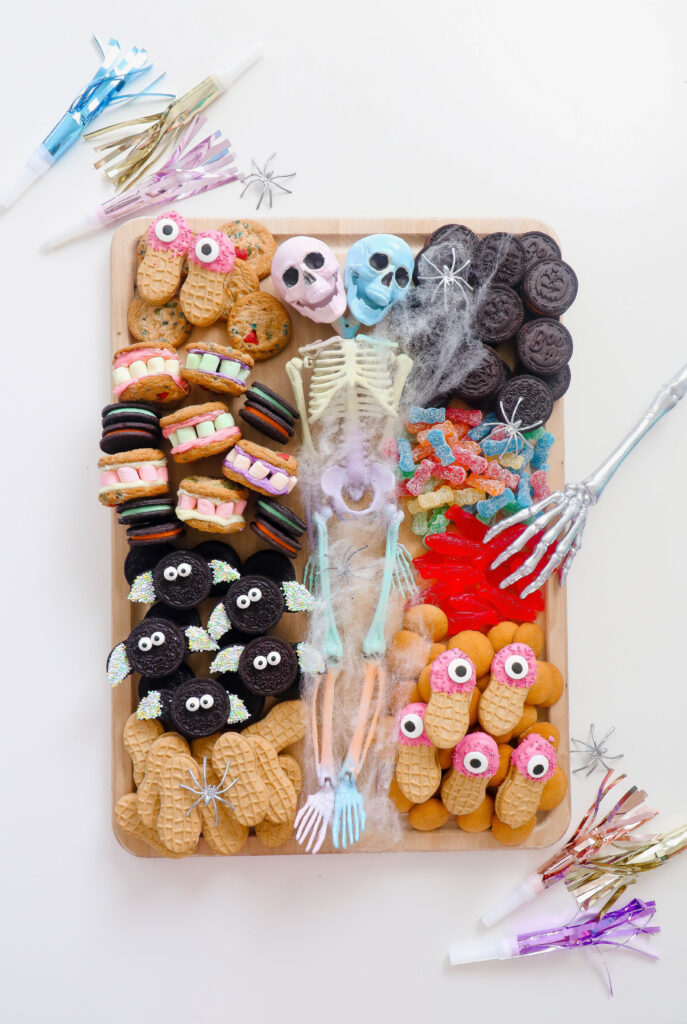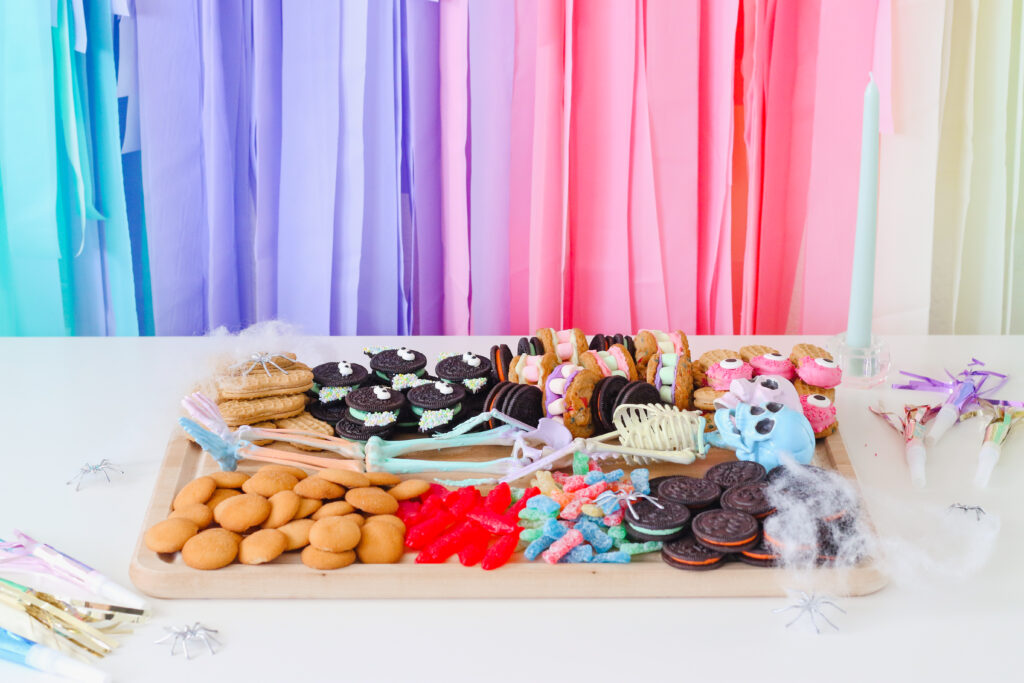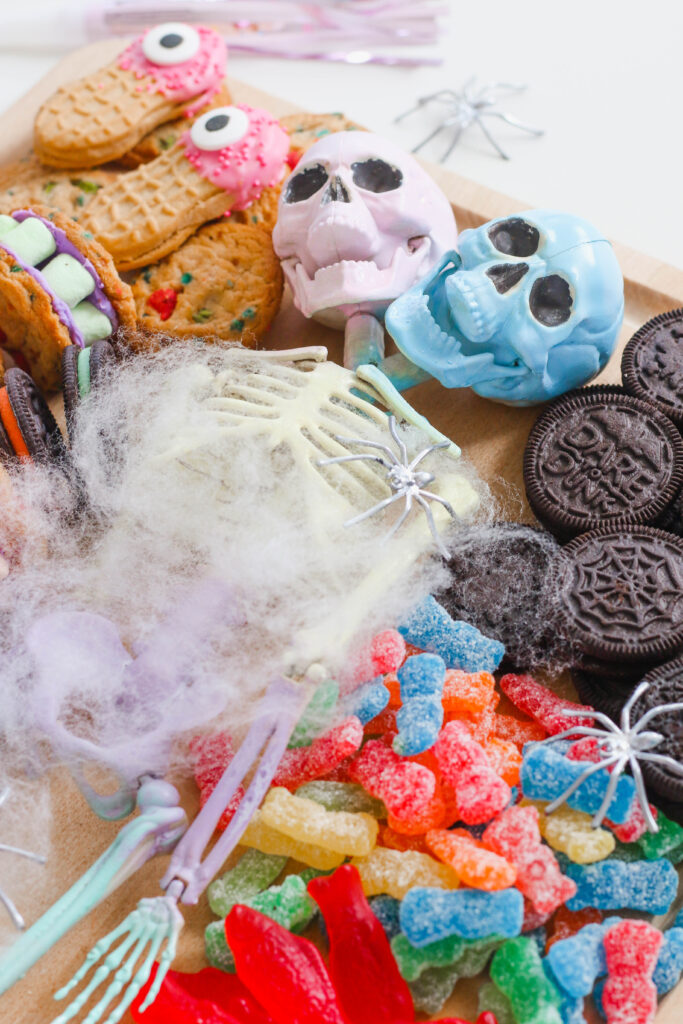 I shopped at Walmart for everything I needed to create this Halloween cookie board. See my list below:

Halloween OREO cookies
Mint OREO cookies
Chips Ahoy! SOUR PATCH KIDS
SOUR PATCH KIDS
NutterButter
Nilla cookies
Swedish Fish
For extra fun, I decided to create 3 DIY Halloween treats using mint OREO cookies, NutterButter and Chips Ahoy! SOUR PATCH KIDS.
Using Mint OREO cookies, sprinkles, white icing and googly eyes, I created fun little bats. Cut one side of the OREO cookie (with no cream) in half to create wings and attached to the center of one OREO cookie with a little bit of icing. Decorate the wings with white icing and sprinkles. Attach googly eyes using same icing.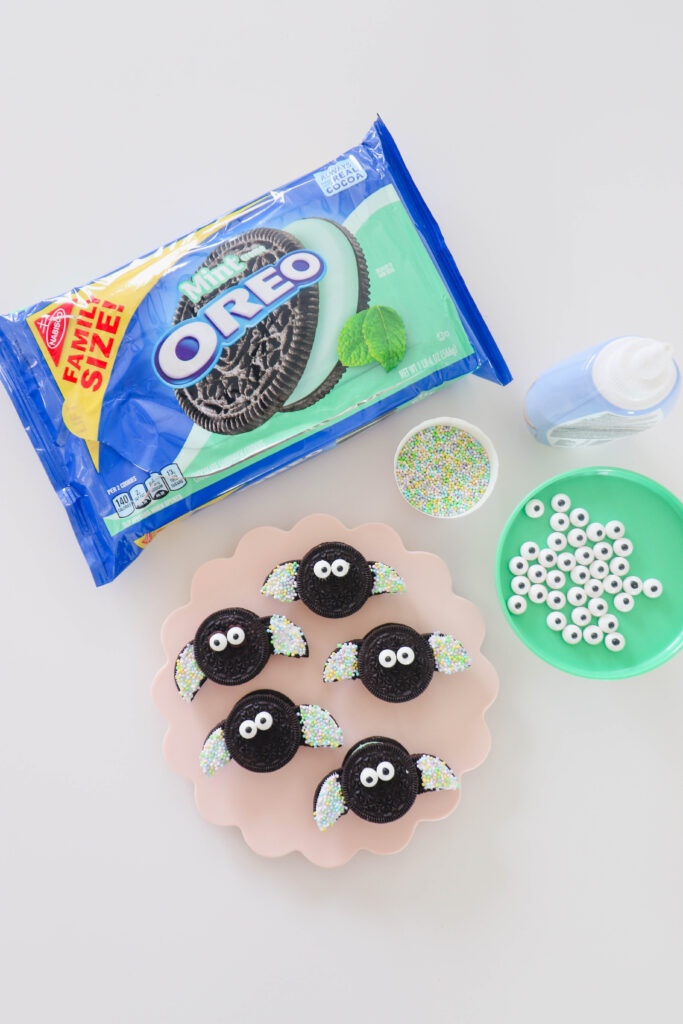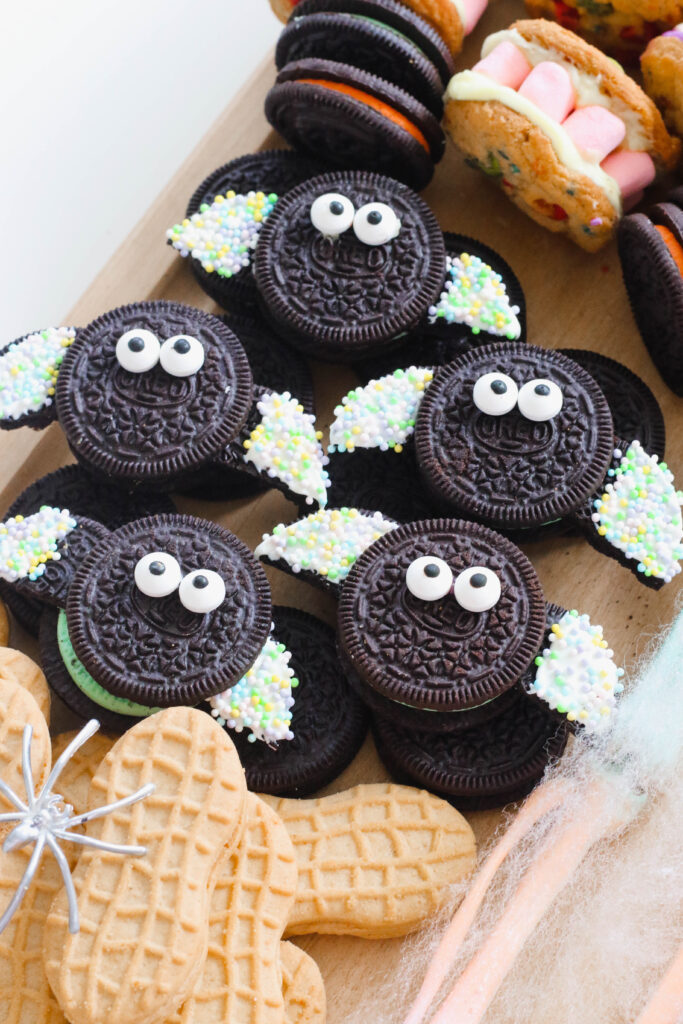 Using NutterButter I created fun monsters! I simply dipped the cookies in melted pink chocolate chips, added sprinkles and a large googly eye!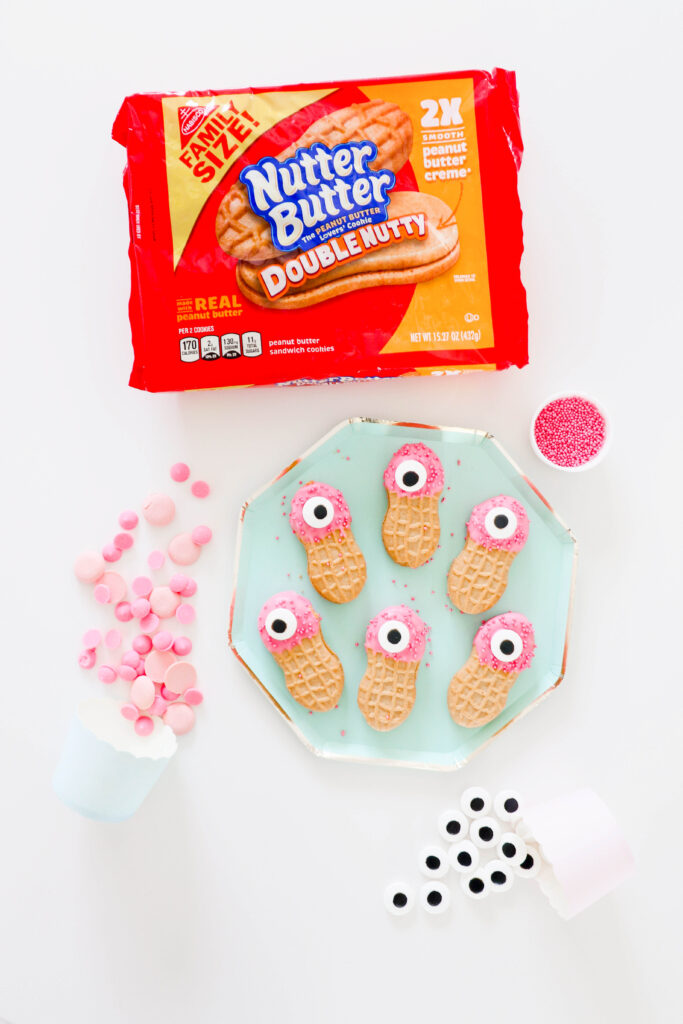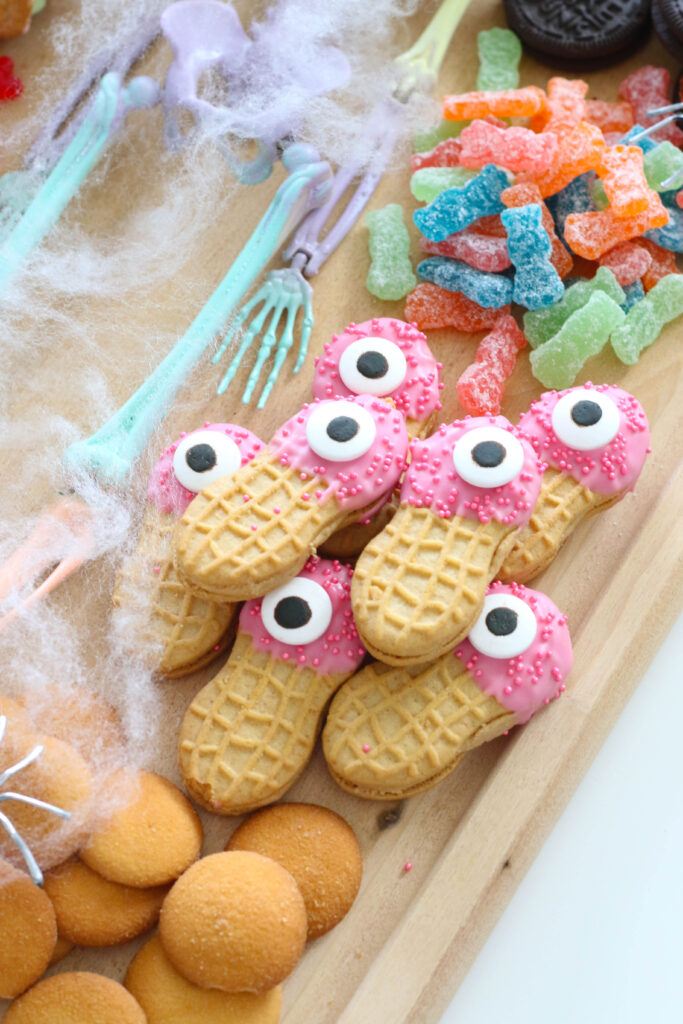 Using Chips Ahoy!, I made monster mouths. I used two Chips Ahoy! SOUR PATCH KIDS cookies, spread icing onto a flat side of one cookie and added mini marshmallows for the teeth. I then spread icing onto the flat side of a second cookie and gently sandwiched them together.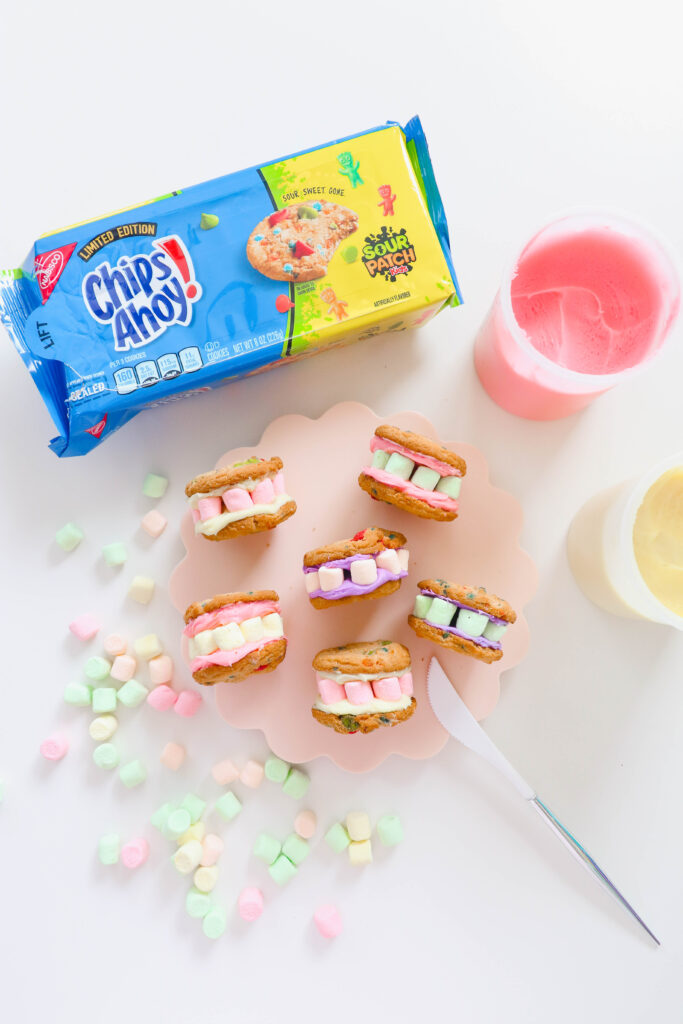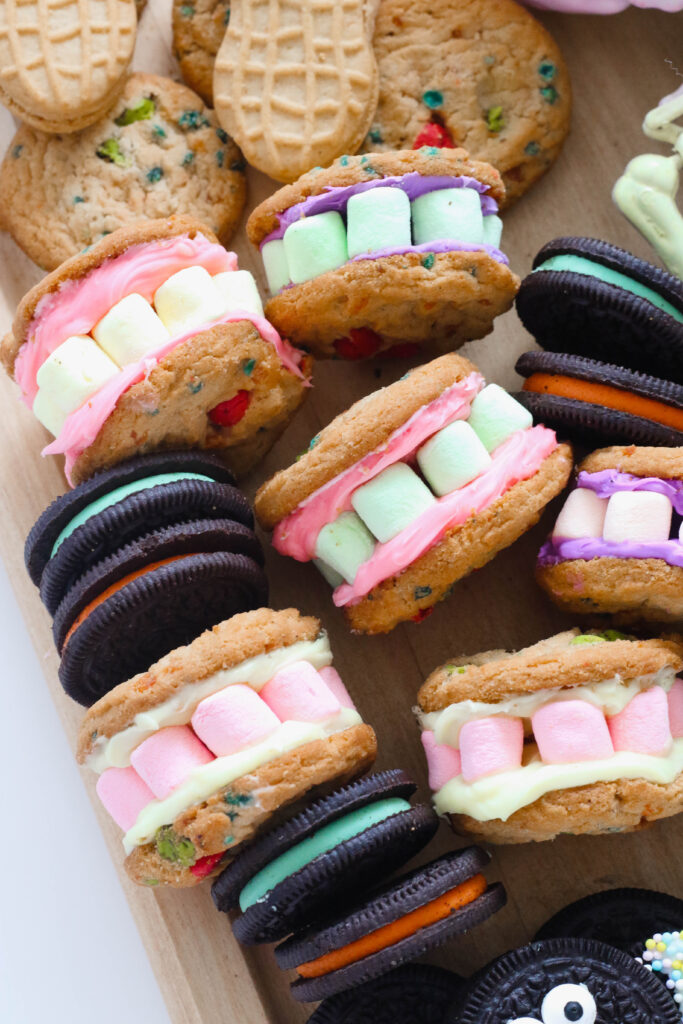 Are you ready to create your own Char-boo-terie? There's no right or wrong when building one. Just use your creativity. Promise your guests will be impressed!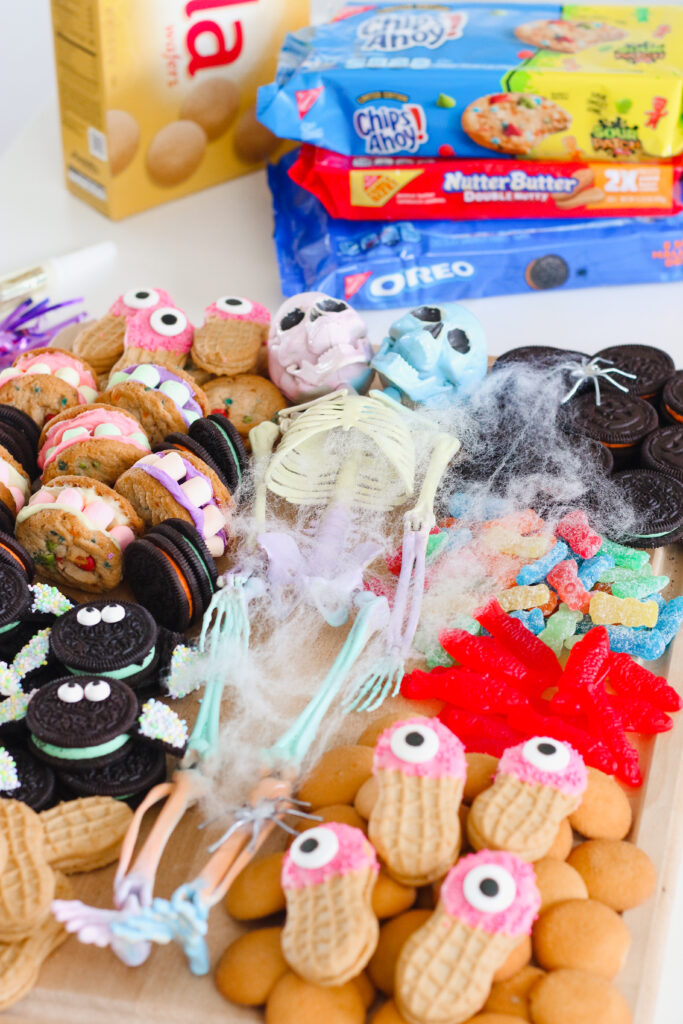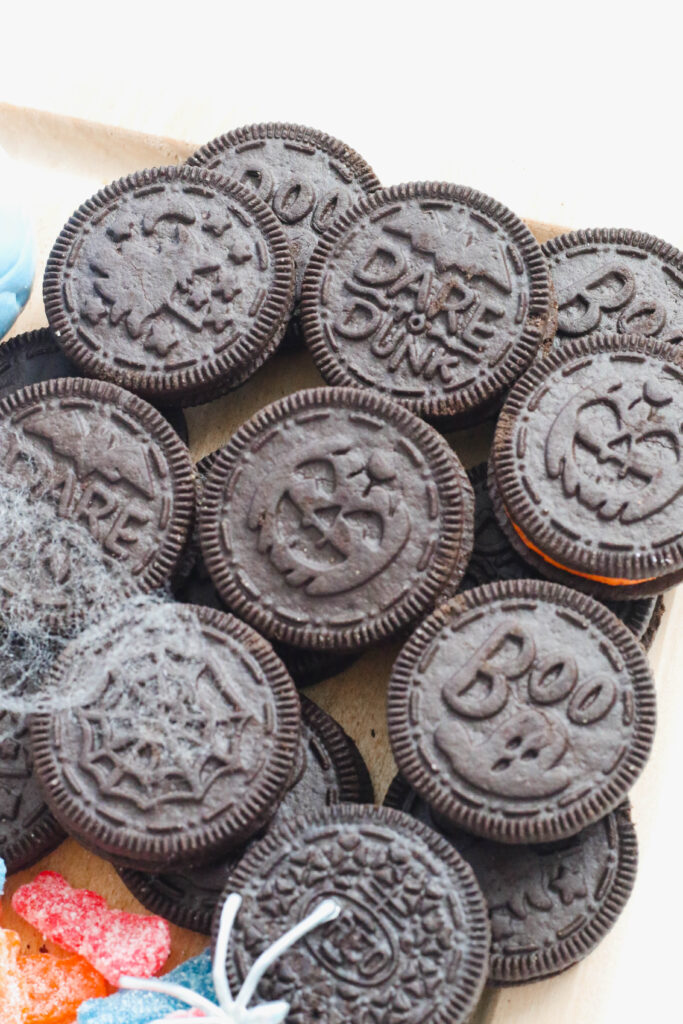 I can't wait to see what you create! Feel free to tag @twinkletwinklelittleparty!
Head to creepitrealhalloween.com for more ideas!