Hello, friends!
End of August means Back to School! In Texas, the kids already started school this past Monday. When we lived in Boise, Idaho I loved the fact our oldest didn't start school until after the Labor Day weekend. So that was fun!
If you are looking for easy last minute ideas, this quick and easy tablescape is a great option. You can set the table for a fun afternoon snack after their first day. I know many parents love to surprise their kids with a Back to School breakfast. Personally, our mornings are very chaotic. We barely have enough time to pack lunches and dress the kids. I prefer the afternoon snack idea!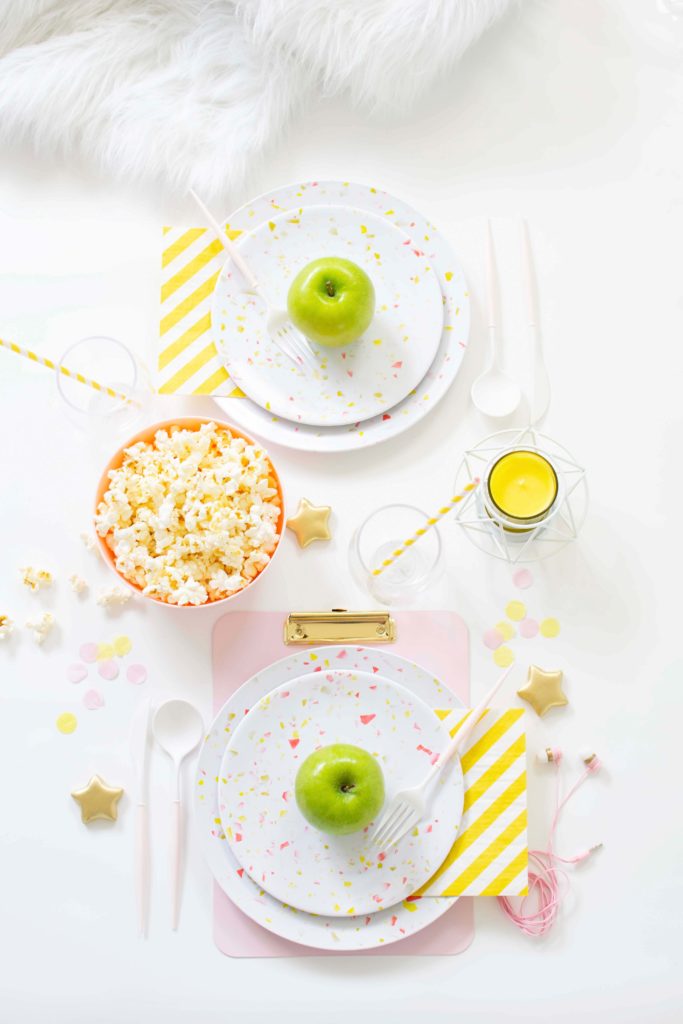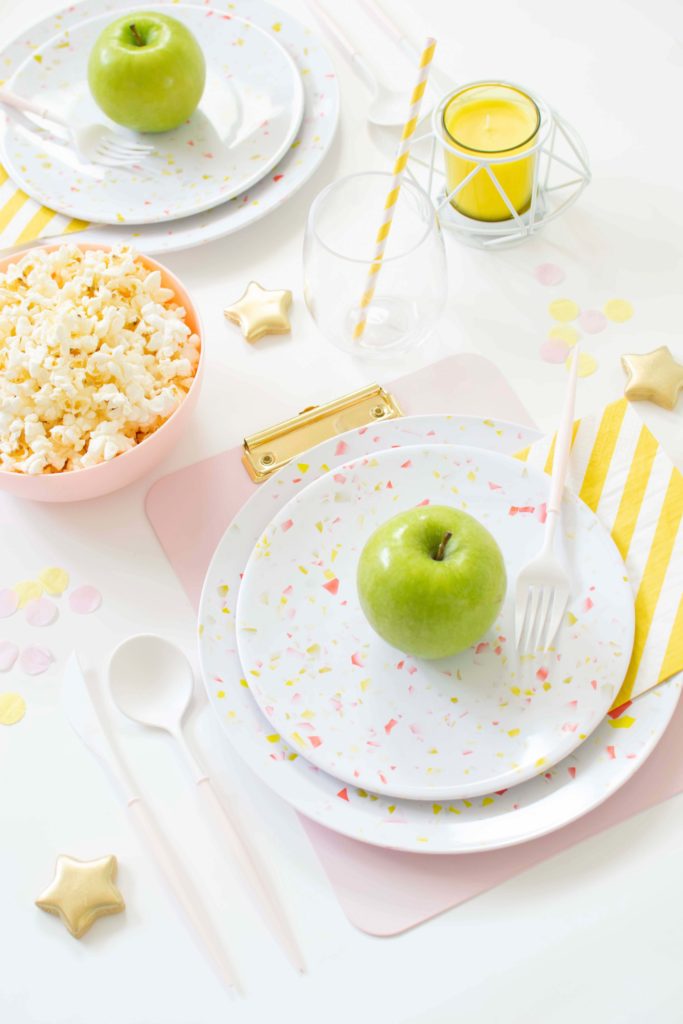 What you will need? While browsing at Target, I found these beautiful melamine Terrazo plates. They are super affordable and the quality is amazing! I decided to purchase a few other pieces for my tablescape, such as a pink bowl, plastic wine glasses that you can use for milk or juice, napkins and a votive candle with geometric holder.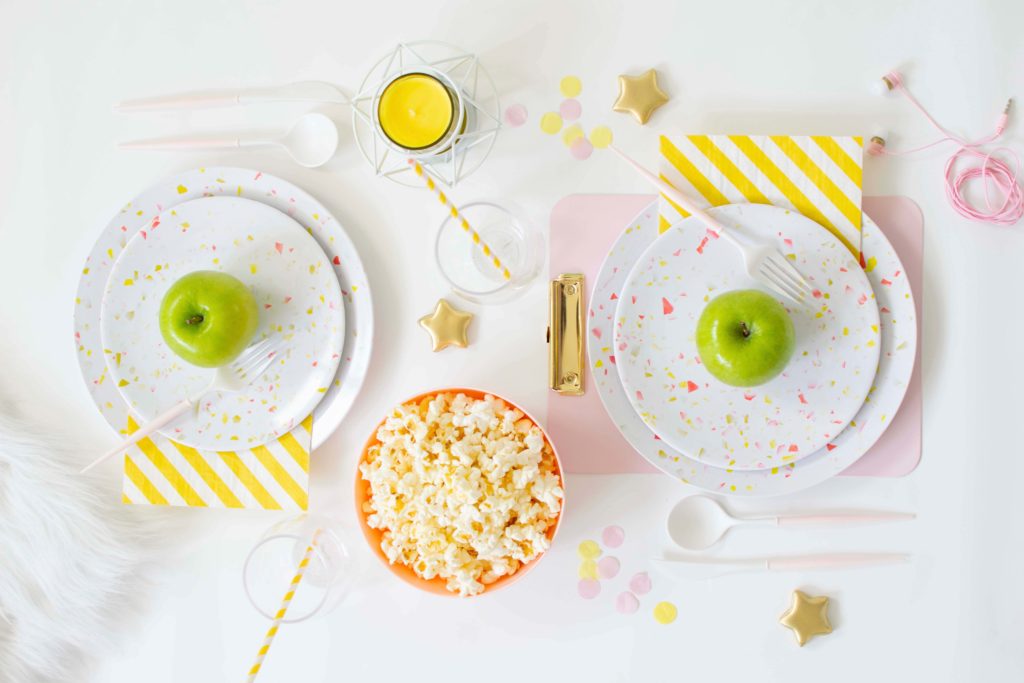 Earn the coolest mom award and order a cake and make some popcorn they can have as special treats. Nothing fancy!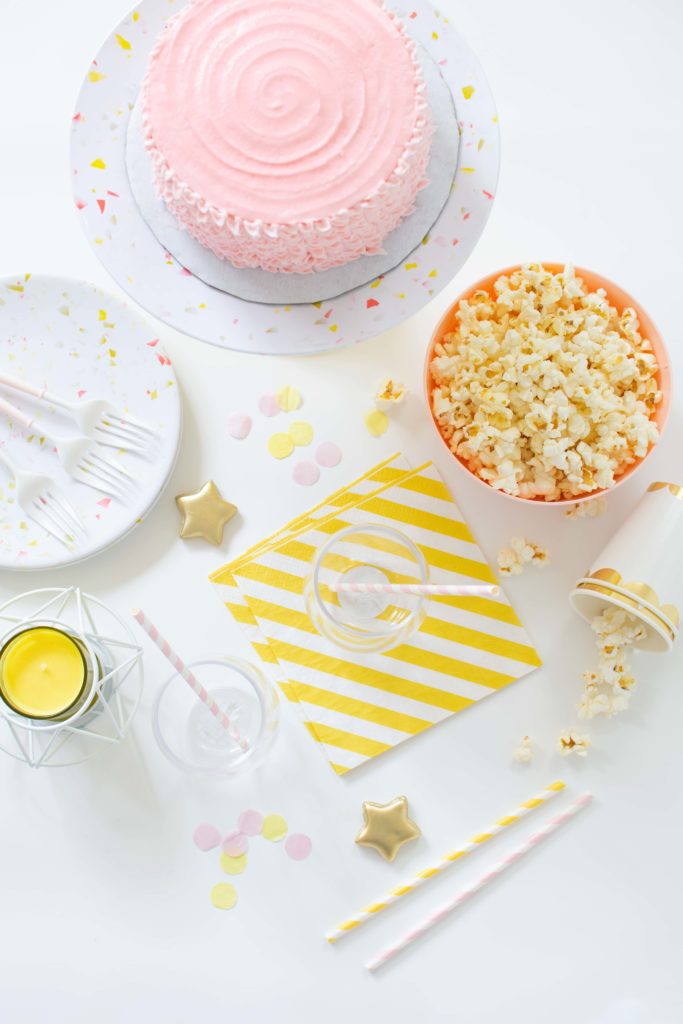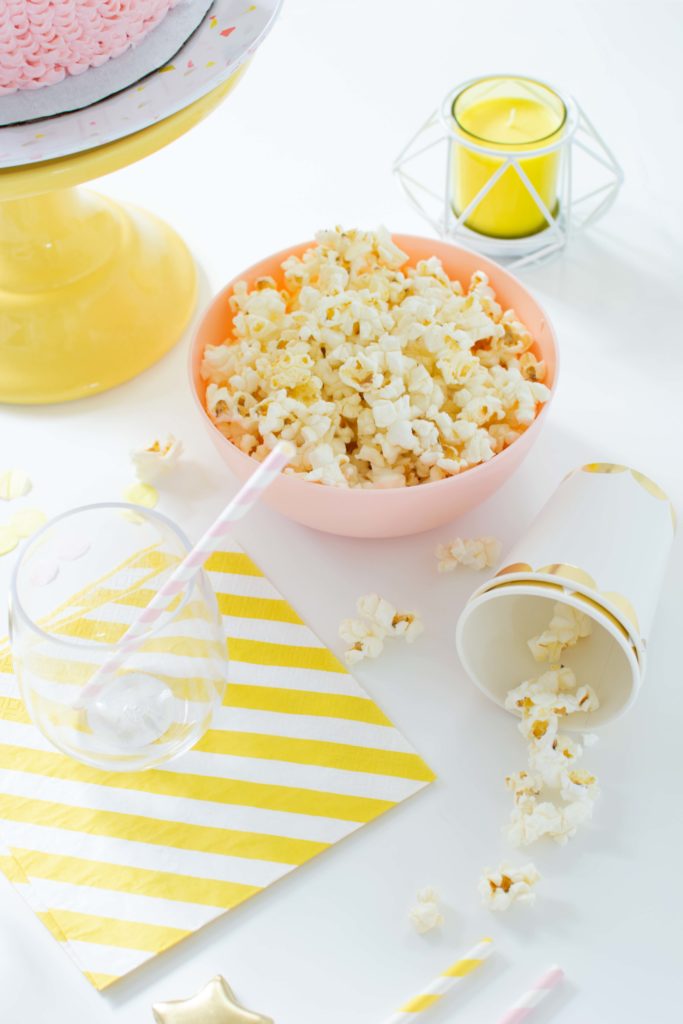 Whatever you decide to do, you know your kids will love and appreciate! Wishing you and kids a wonderful back to school!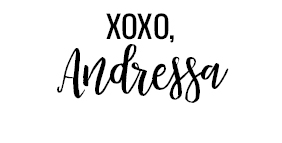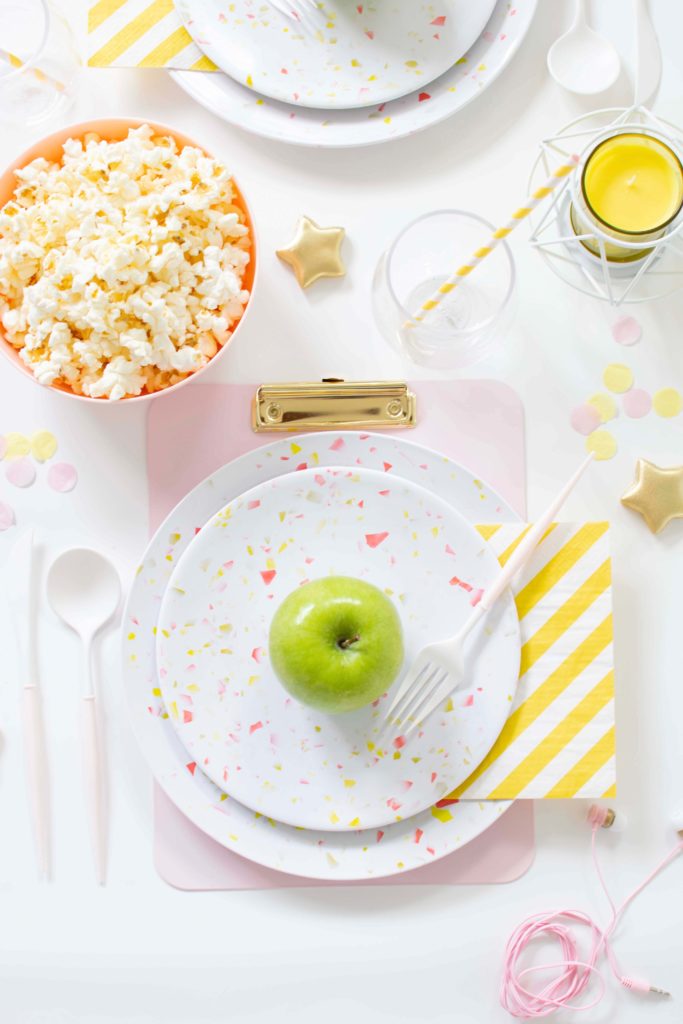 Styling and Photography: Andressa Hara of Twinkle Twinkle Little Party