This post is sponsored by Vanilla Gift. All opinions stated are my own.
If you know me well, you know I am a huge fan of gift cards! I love the convenience of just stopping at a supermarket to purchase Vanilla Visa gift cards when we have a birthday party to attend or when I just want to say thank you to someone special.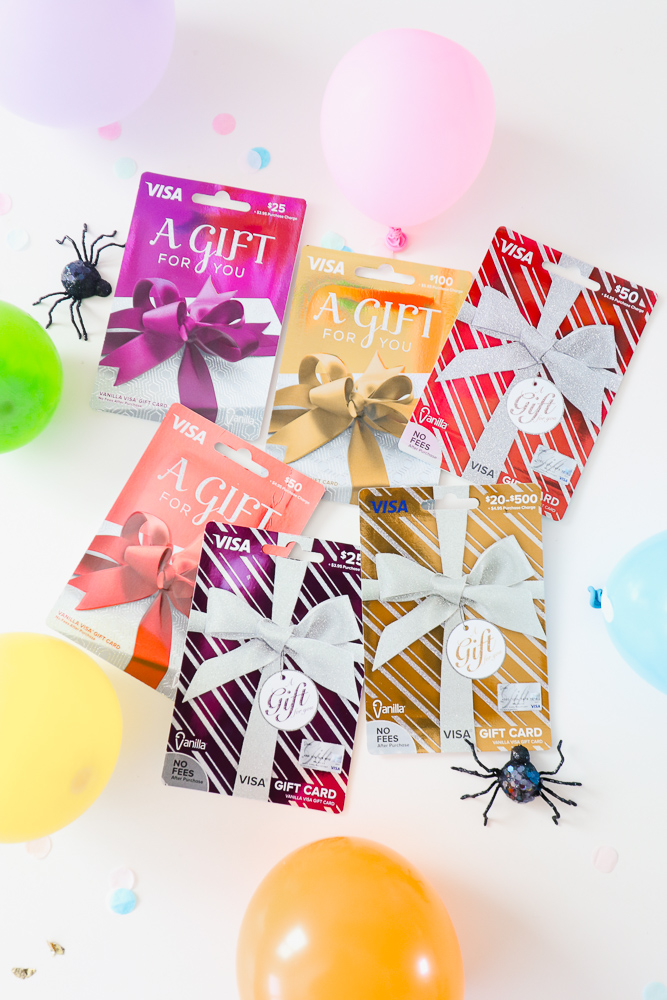 Halloween is a fun time to show appreciation for our kids' teachers as well! Adding a gift card to complement your kids' teacher's Halloween goodies is a nice way to say thank you for taking such good care of your little goblins! So with that in mind, I created these fun DIY coffee cup gift card holders in 6 different fun colors you can print from home in no time to add a little extra touch to your gift!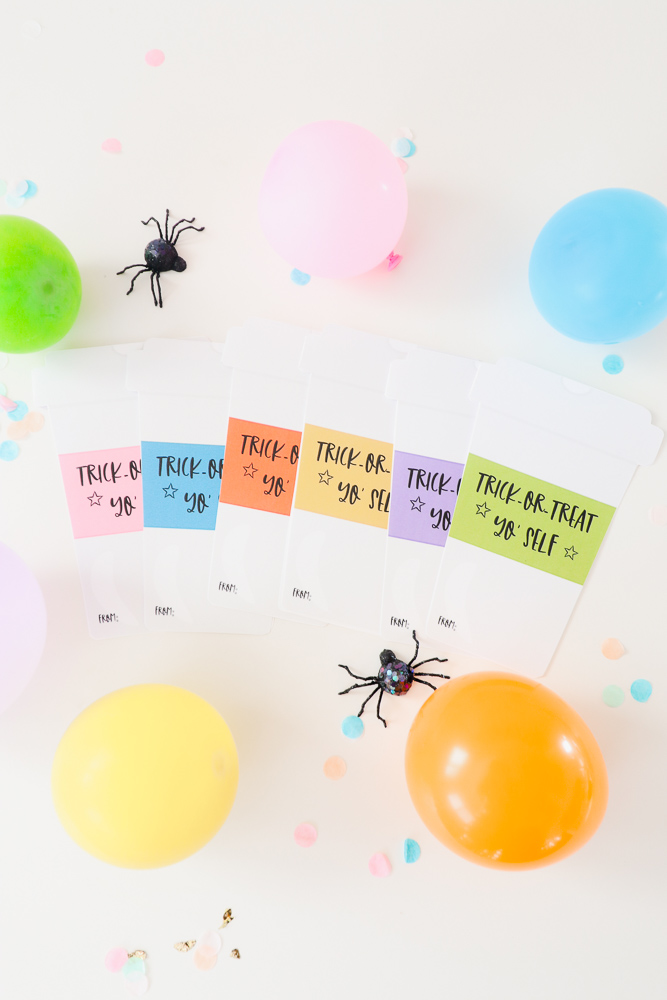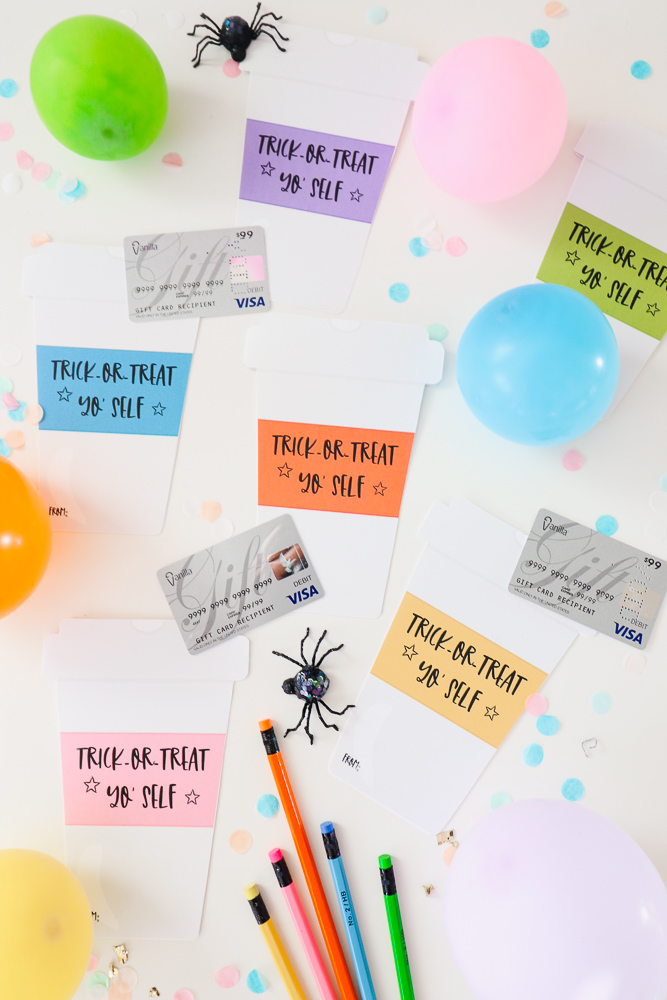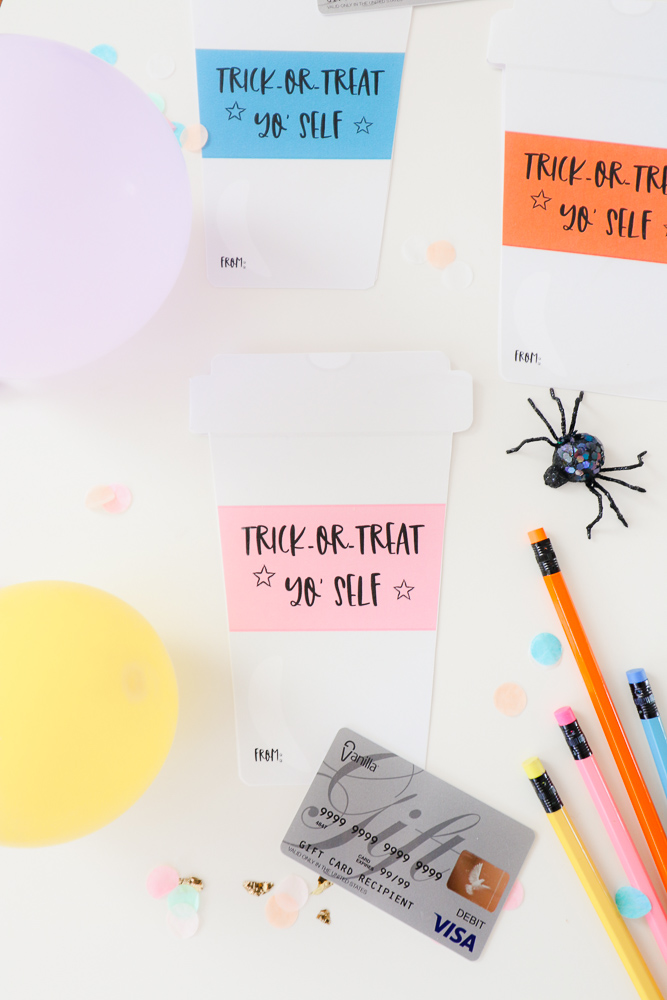 The teacher (or any other coffee lover) in your life will appreciate the convenience of having a Vanilla Visa gift card he/she can use to buy his/her morning brew before heading to a busy day at school! I love the fact it can be used anywhere rather than being limited to one store only.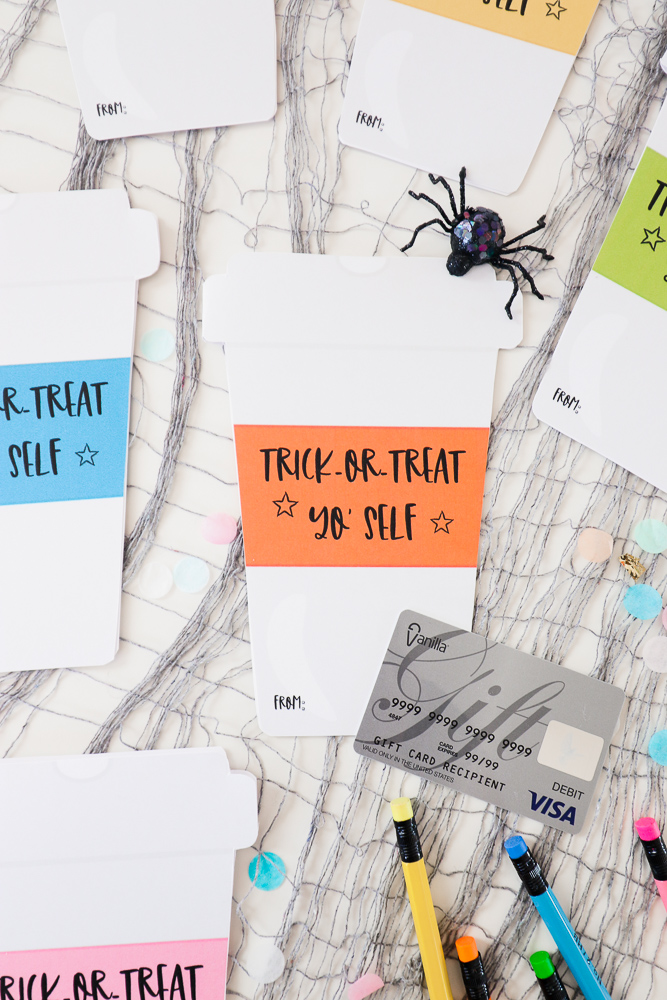 Simply download our DIY coffee cup holder file. (This is a zip file. You won't be able to view it if you are using your phone) Print the color of your choice on white cardstock, cut the coffee cup design out using a pair of scissors and attach your Vanilla Visa gift card using double-sided tape on the inside of the card. This coffee cup gift card holder fits in an 5×7 envelope!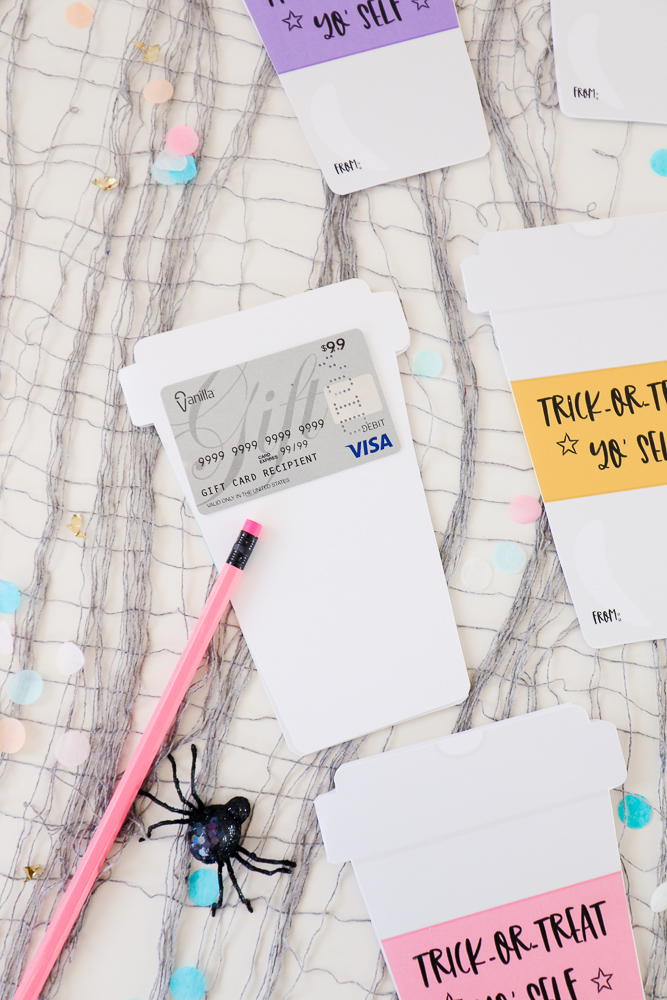 I hope you make great use of these printable gift card holders, friends!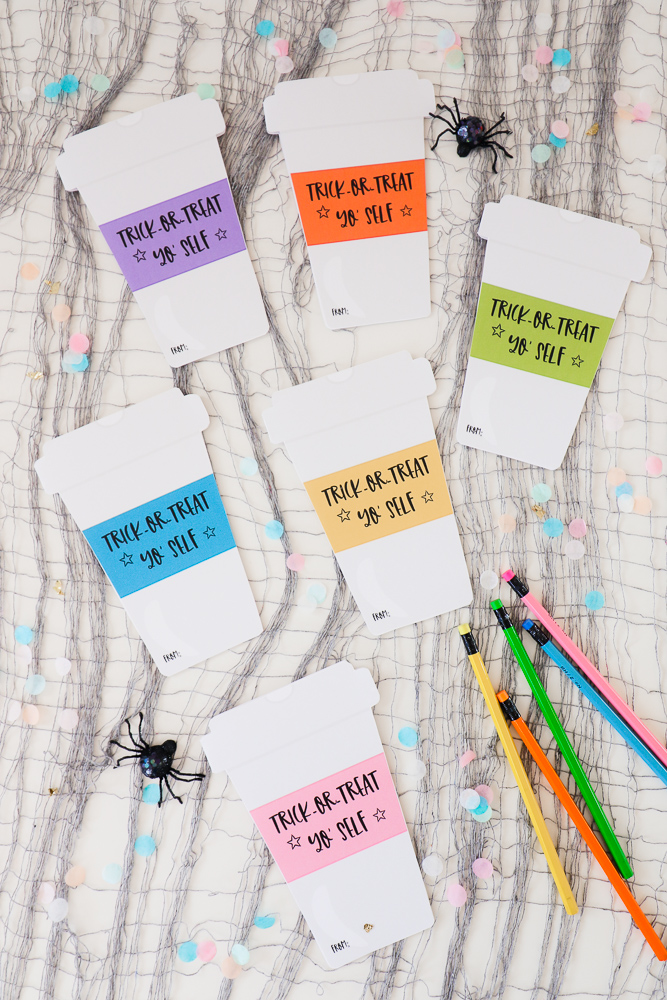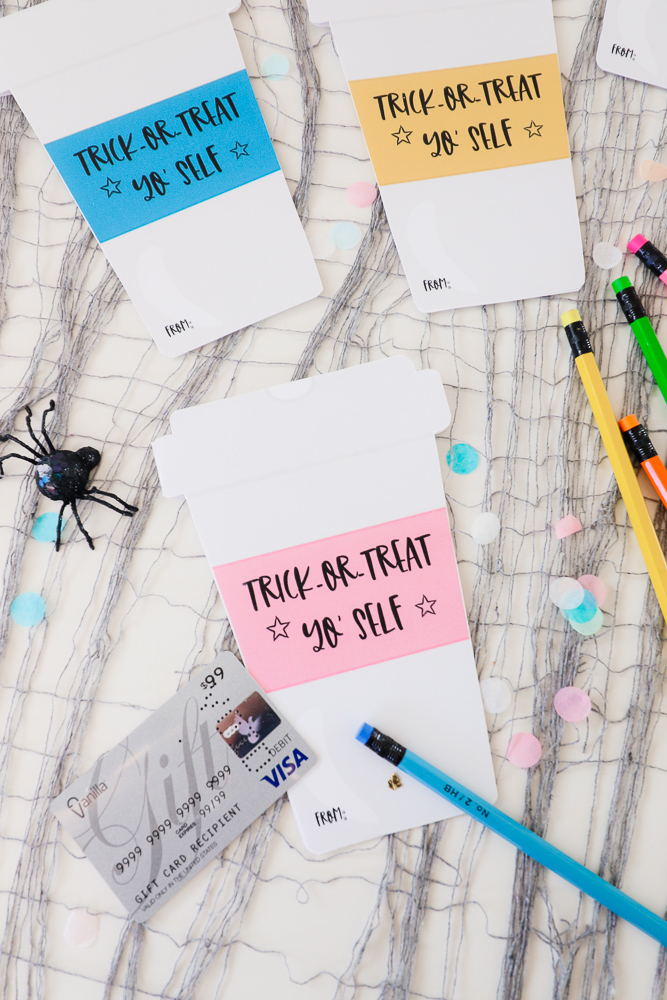 Download our printable gift card holder by color:
PINK/BLUE/GREEN/ORANGE/YELLOW/PURPLE
Happy Halloween, everyone!