This post is sponsored by Martha Stewart.
I am so very excited to share this DIY Ombre Skeleton table centerpiece I created using Martha Stewart Spray Paint! I really hope you feel inspired to create your own for your Halloween celebration at home. How about using it as candy display? Wouldn't that be fun? See how you can easily create your own!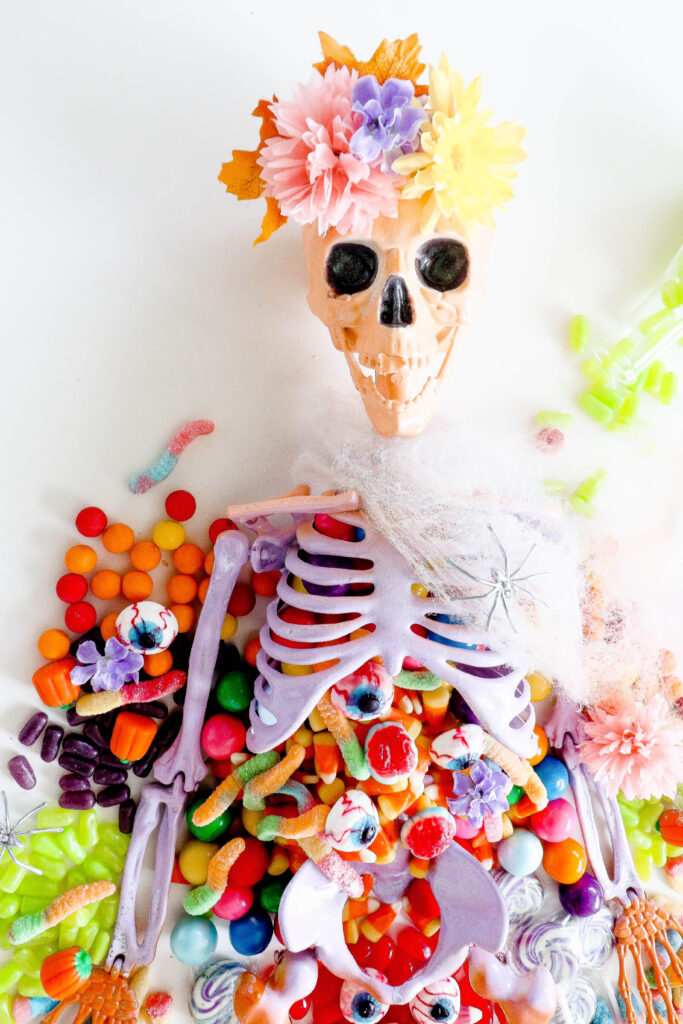 Using a Skeleton as a candy display has been so trendy for the past year. I was thrilled when I was asked to add my own spin to it!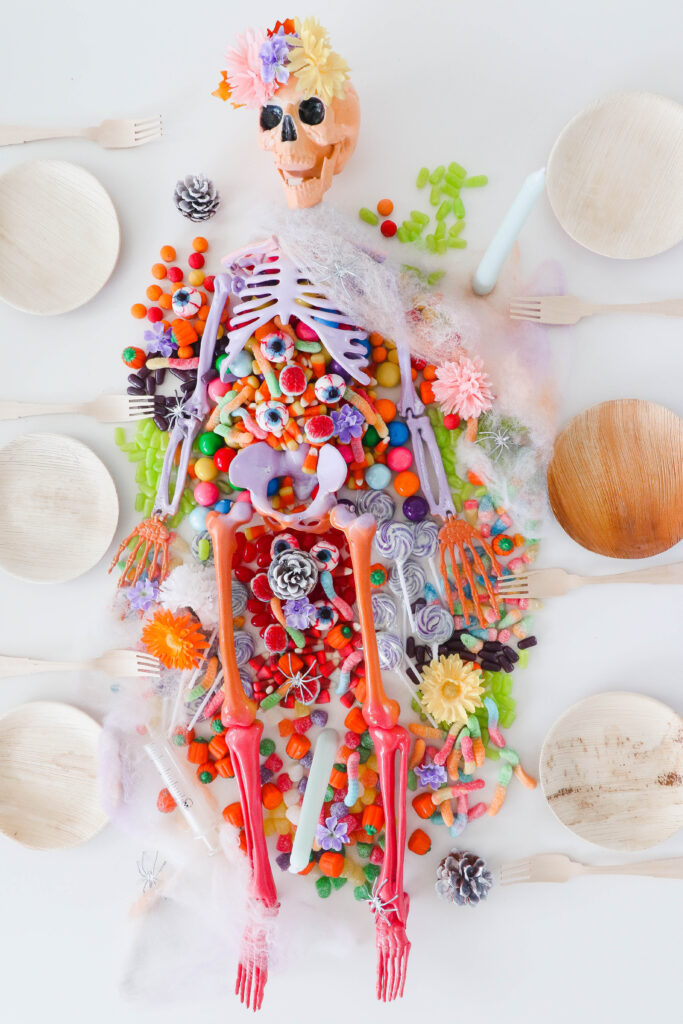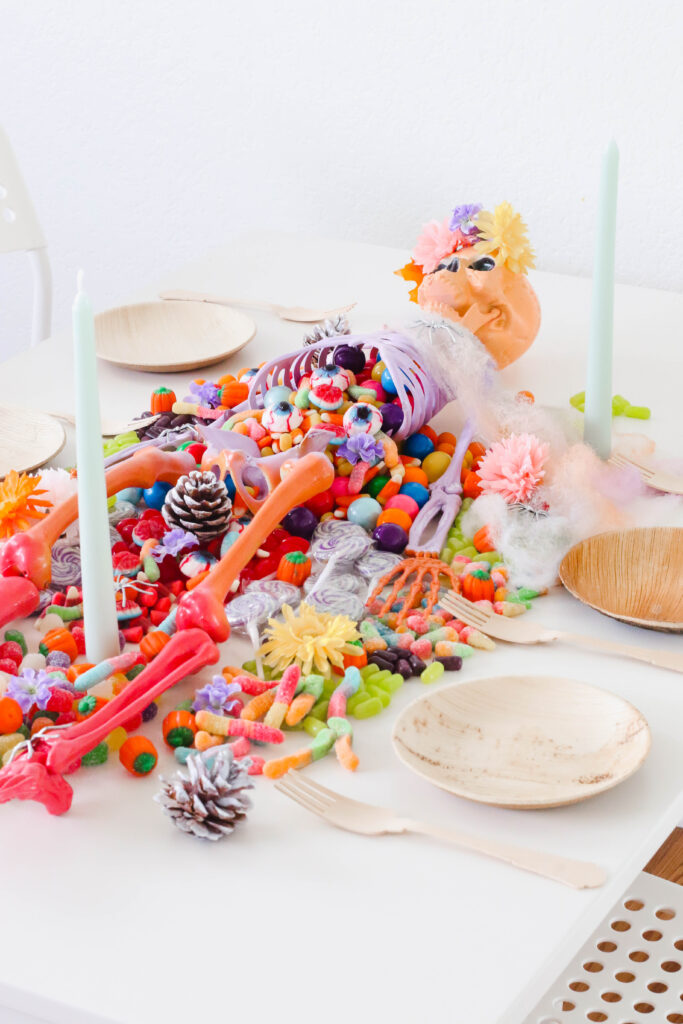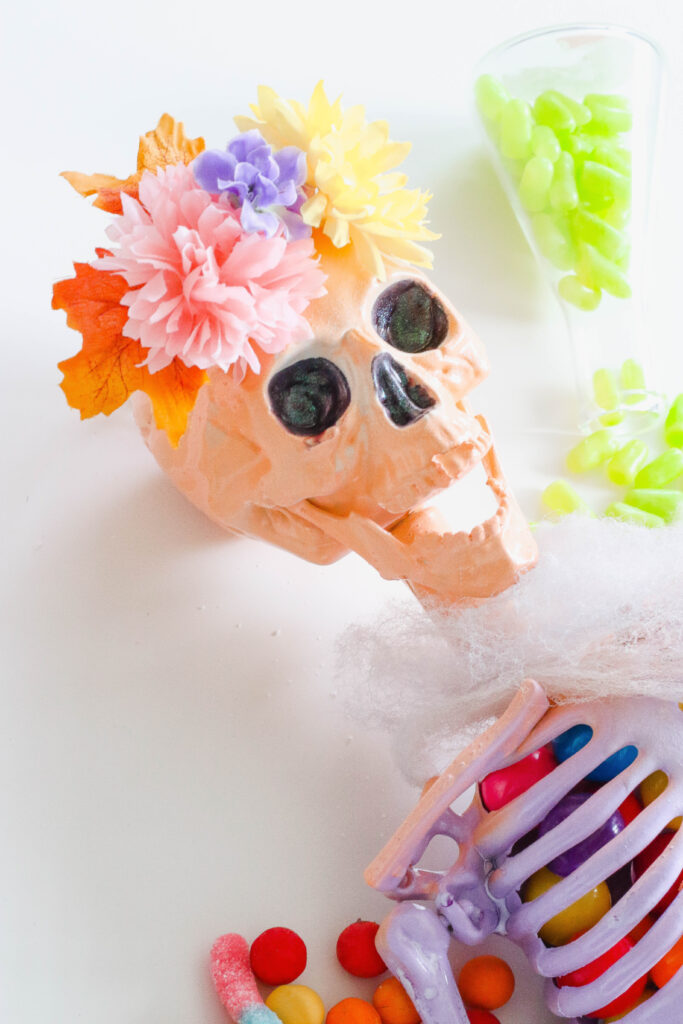 What you will need to create your own Skeleton Candy Display:
Skeleton
MARTHA GLOSS WILD SALMON 8OZ
MARTHA GLOSS HYDRAGEAN PURPLE 8OZ
MARTHA GLOSS MACE 8OZ
MARTHA GLOSS LOVE BIRD 8OZ
Artificial Florals (optional)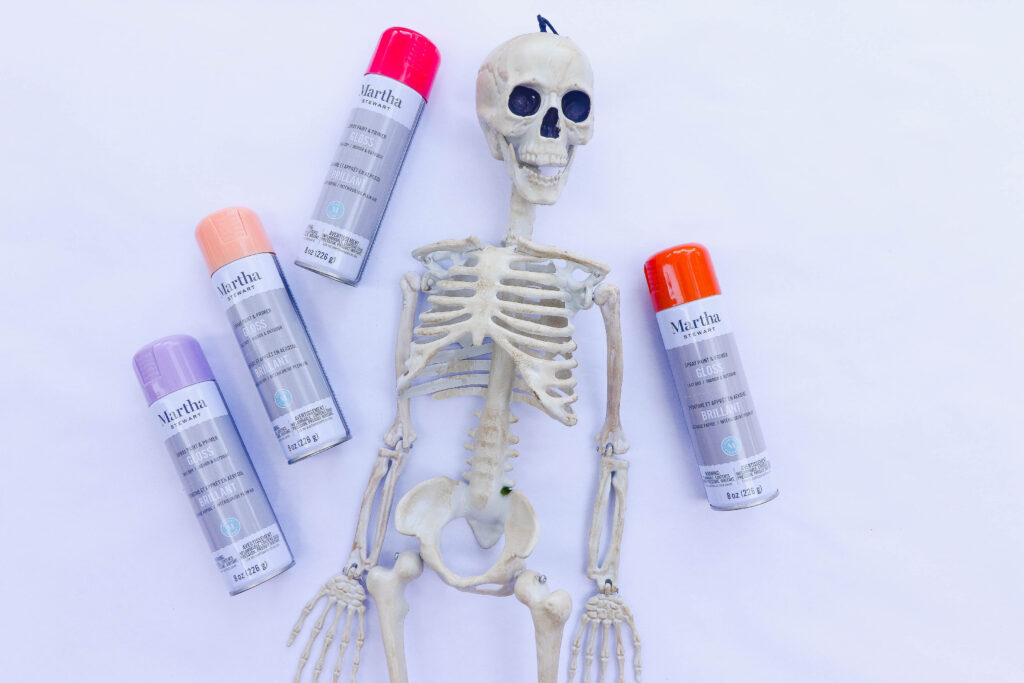 I started by spraying the head using Wild Salmon.

I then sprayed the mid-section and arms in Hydragean Purple.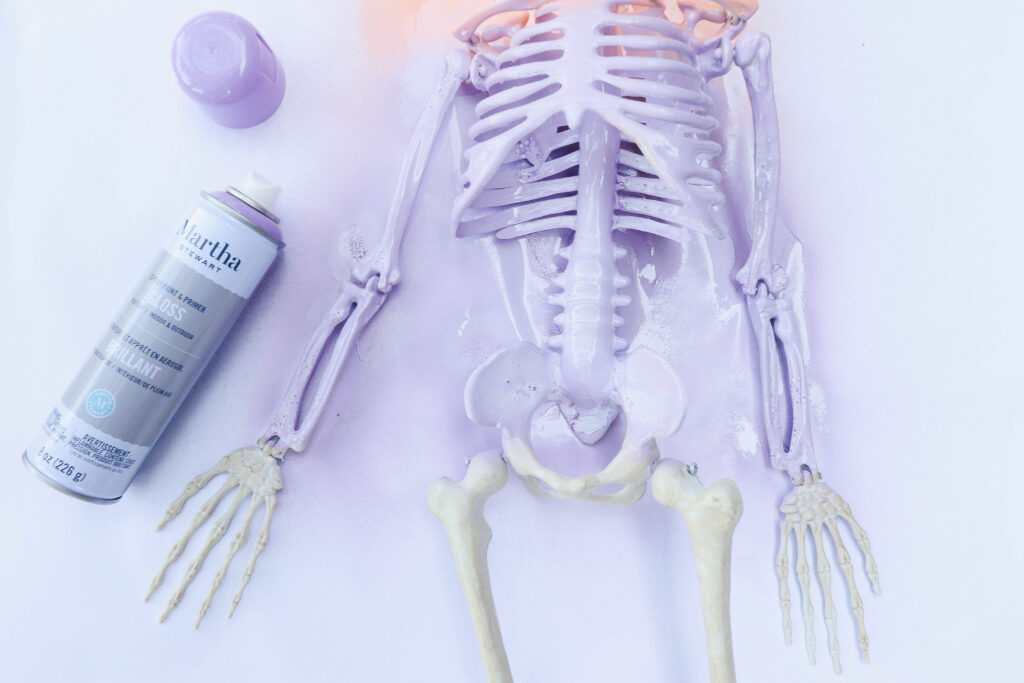 Third, I sprayed 2/3 thirds of the legs and hands in Mace.
Lastly, I sprayed the shins and feet in Love Bird.
Here's the final result.
I allowed my Ombre Skeleton to dry completely before decorating it using artificial florals.
Don't these colors look so beautiful together? I am obsessed! You can find these Martha Stewart spray paint bottles on Amazon!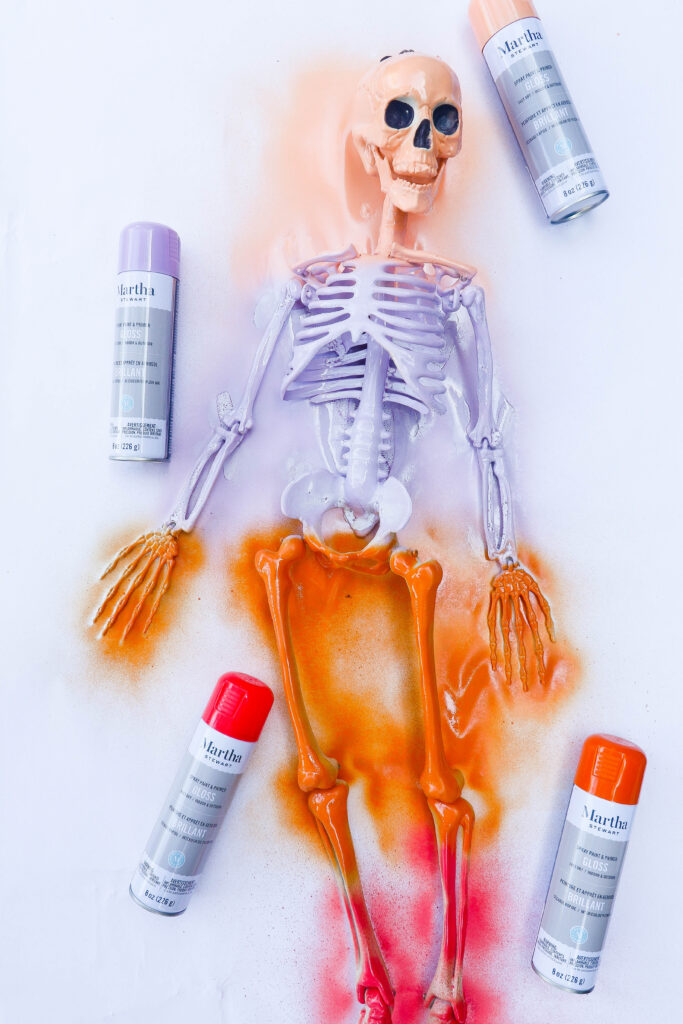 For my Halloween tablescape, I incorporated natural plates and utensils to keep it clean and simple.
I decorated my skeleton with artificial flowers and incorporated spray painted pinecones, spiders and webs. To add height to my tablescape, I used tall candles in sage color.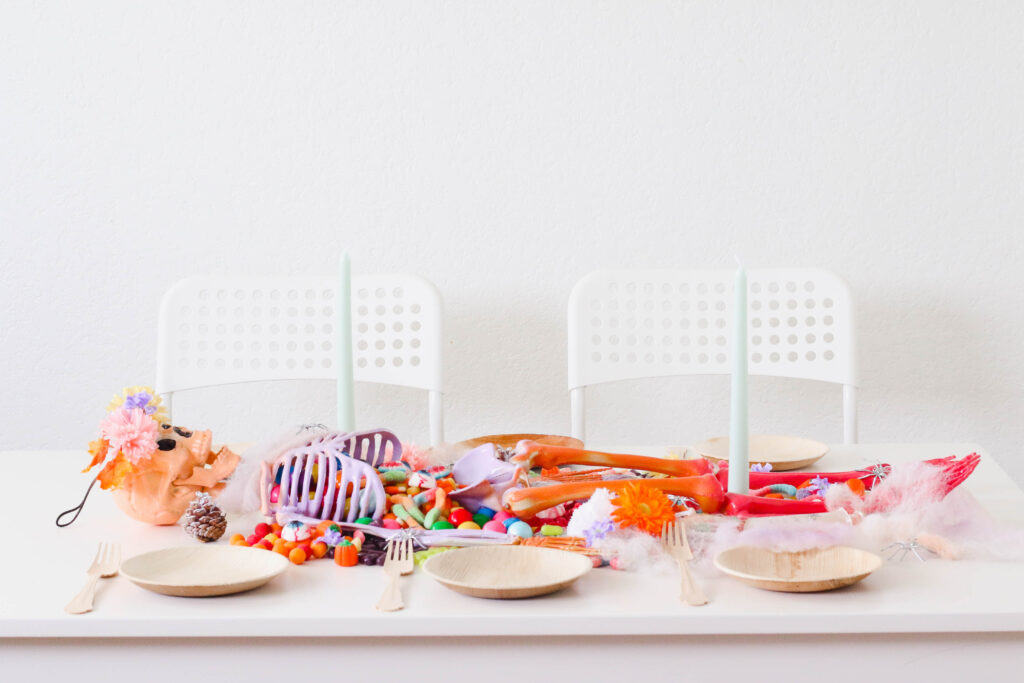 If you are planning to use your ombre skeleton as a candy display, I would encourage your guests to only eat the candies that are not directly touching the skeleton.
My kids are not so crazy about gumballs and candy corn, so I filled up the mid-section with those and placed their favorite gummies on top.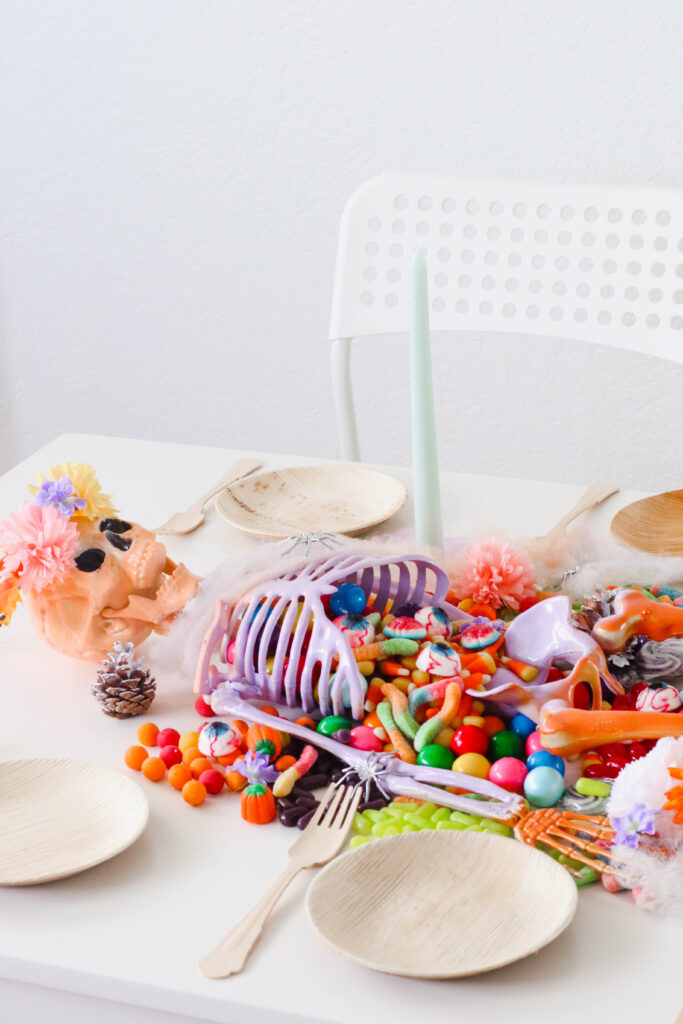 There's no right or wrong when building a skeleton candy display. Simply use your favorite colorful candies and have fun creating your Halloween table centerpiece! I promise it will be the talk of the party!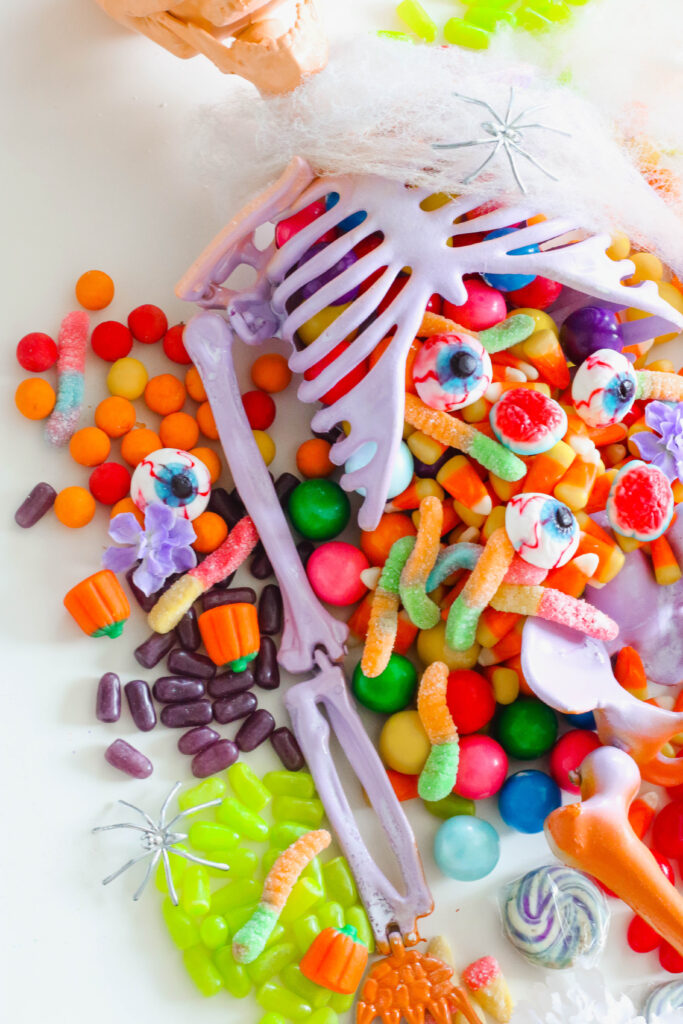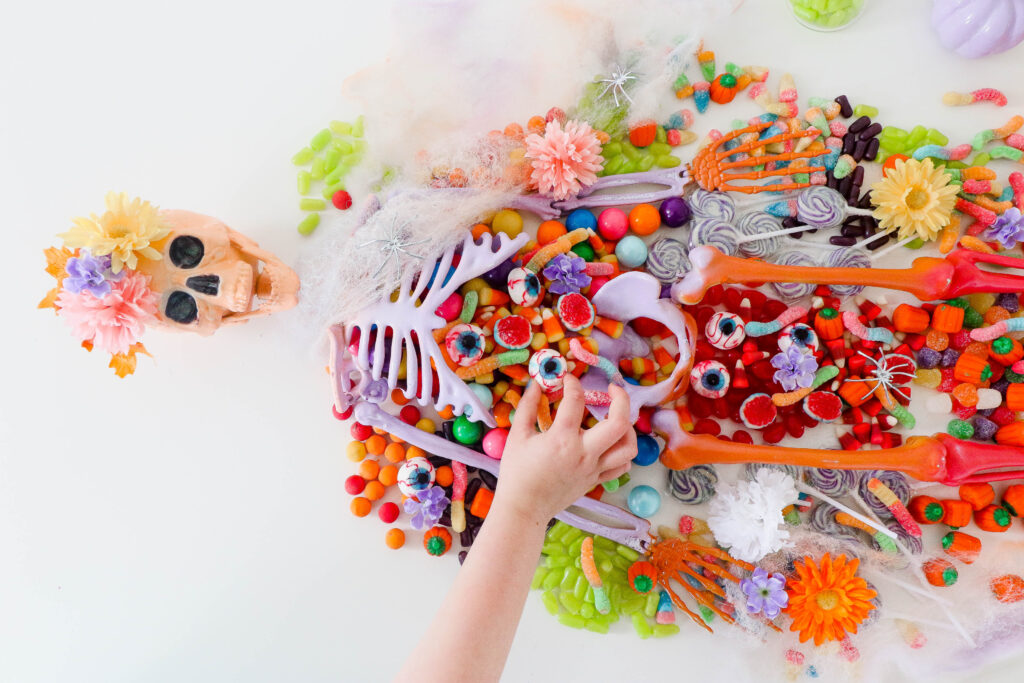 I hope you enjoyed this ombre skeleton candy display centerpiece, my friends! If you create your own, please tag @twinkletwinklelittleparty on Instagram! See you there!