Using temporary tattoos is an easy and quick way to get your pumpkins ready for your next Fall celebration. Check out these super cute DIY temporary tattoo pumpkins I created for our Monster Mash Halloween Party!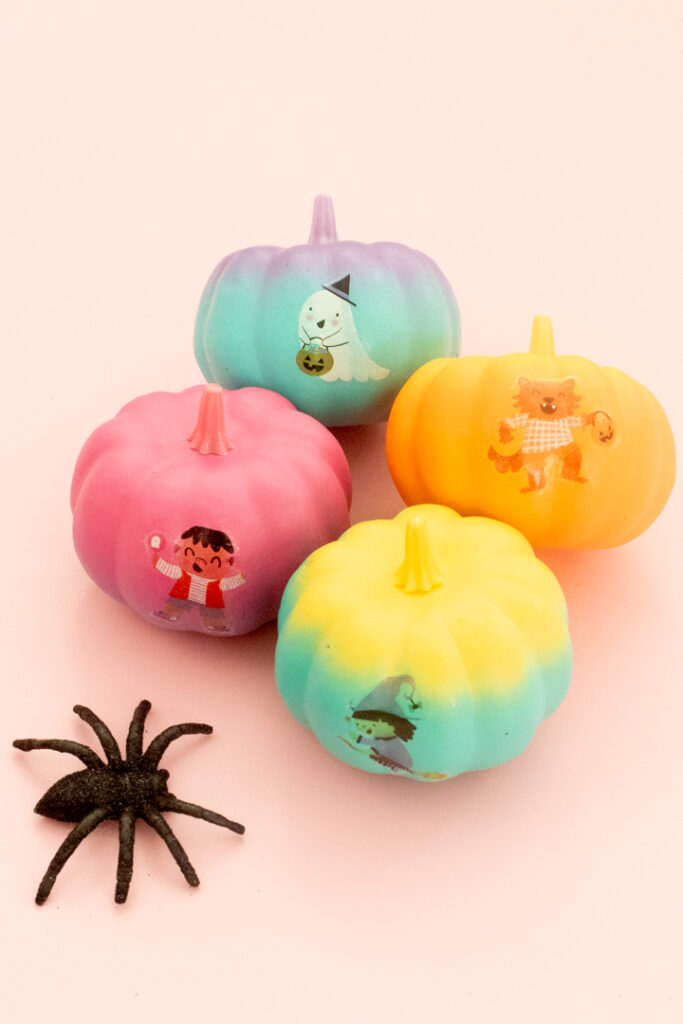 DIY Temporary Tattoo Pumpkins
Decorate mini plastic pumpkins using temporary tattoos to create the adorable table centerpieces for your halloween party. They are so simple to create even the kids can join you on the fun.
Supplies Needed: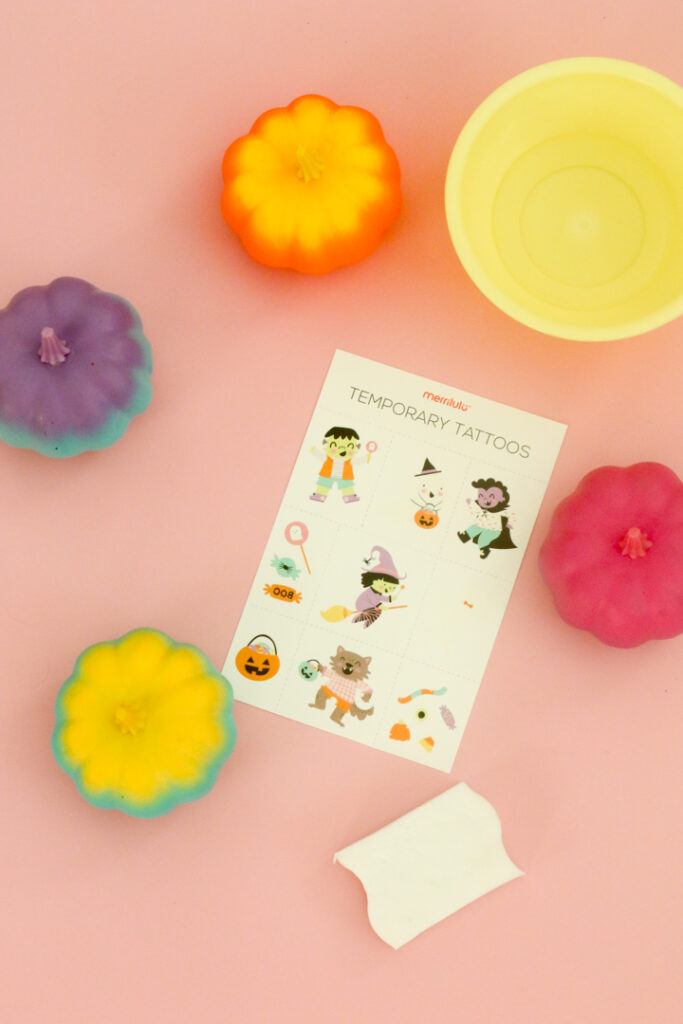 Instructions:
Adhere the sticky part of the tattoo onto the pumpkin.
Wet sponge and gently press it onto the back of the tattoo. Hold it for a few seconds.
Gently remove wet paper.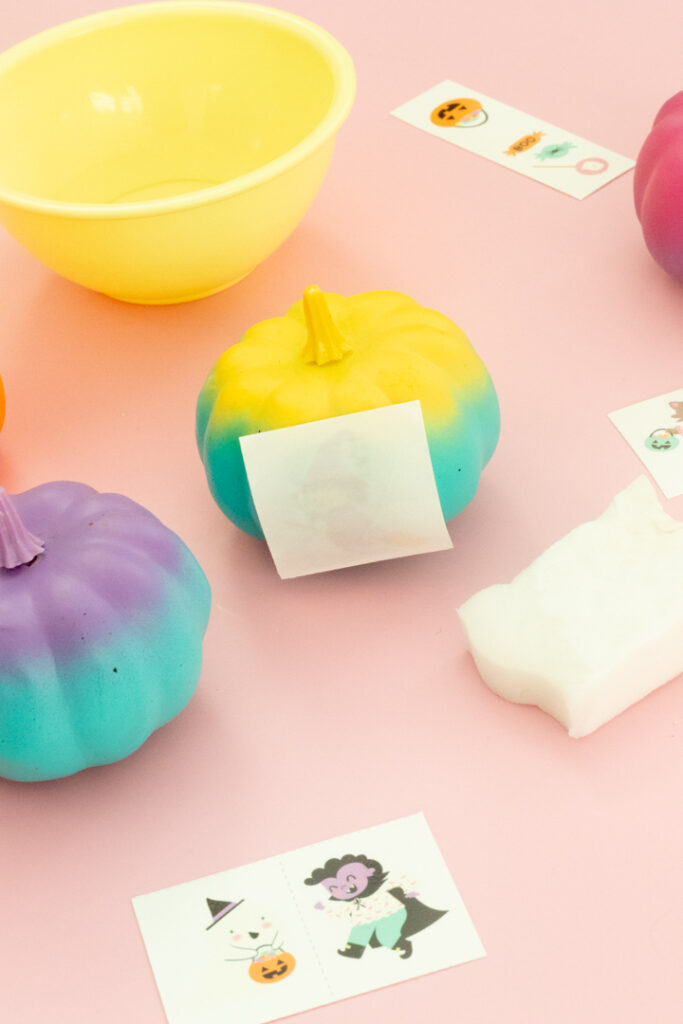 Don't they look super cute? Arrange them in the center of your Halloween party tablescape and have fun!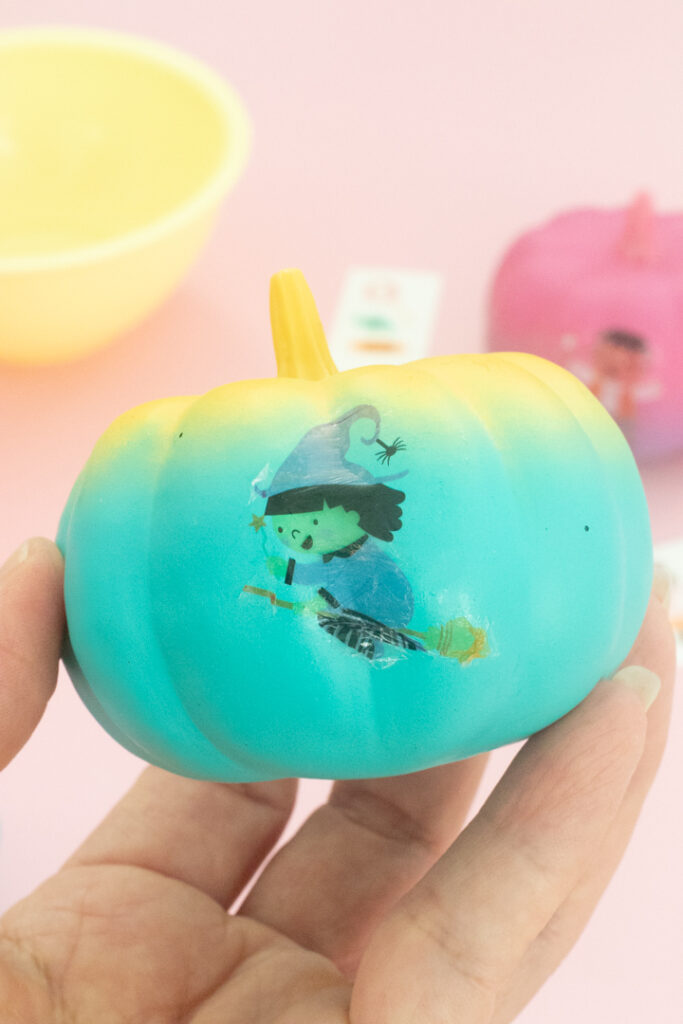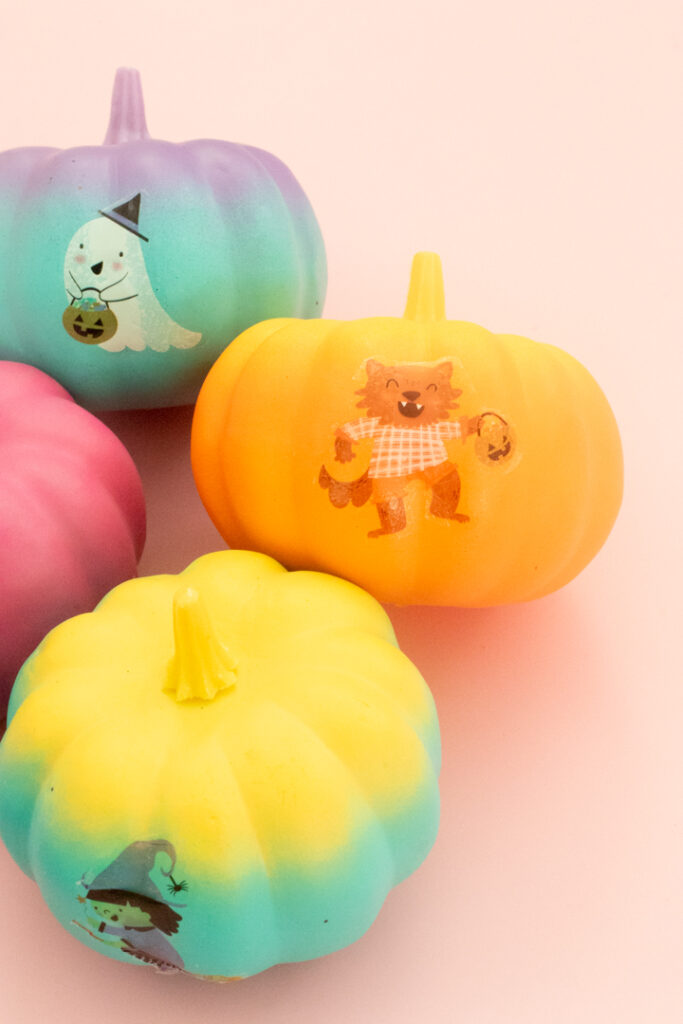 See these other fun pumpkin decorating ideas: