This post is sponsored by Michaels Stores.
Hello, friends! Halloween is around the corner and I am so excited to team up with Michaels to share my DIY Ghost and Stars Halloween Pumpkin! I used their fun teal craft pumpkin and absolutely loved it! Using a pencil, I drew ghosts and stars and painted them using acrylic paints.
For the ghosts, I used glow-in-the-dark and splatter glitter in pink and satin black paint for the eyes. For the stars, I used metallic holographic glitter. To finish the look, I styled my pumpkin with stretchy spider webs and plastic spiders.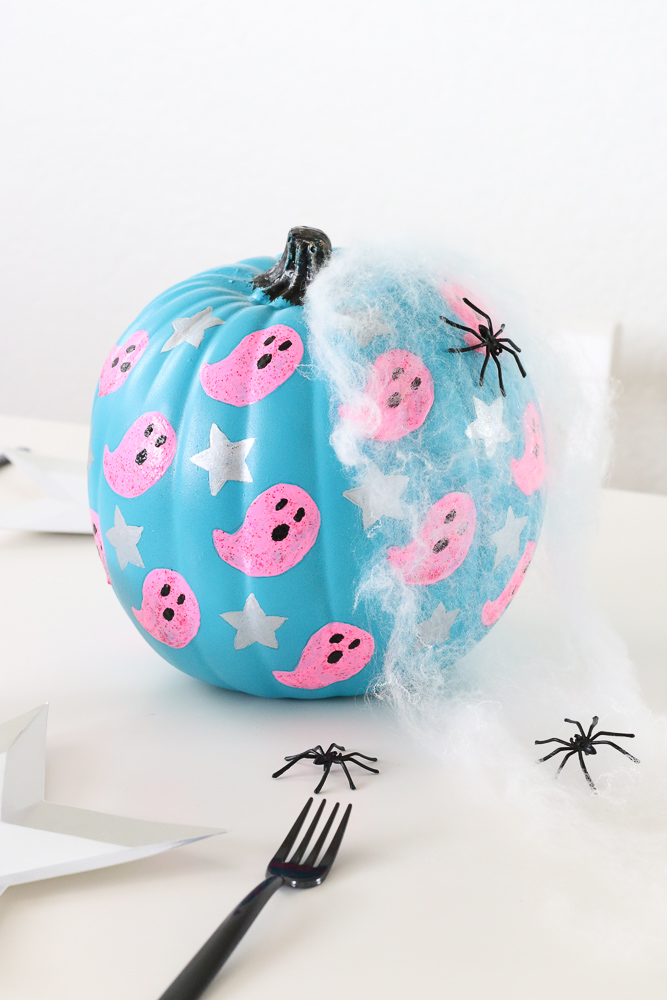 Wrapping my pumpkin in stretchy spider web was a last minute ideas and I love how it turned out! Doesn't it look fun?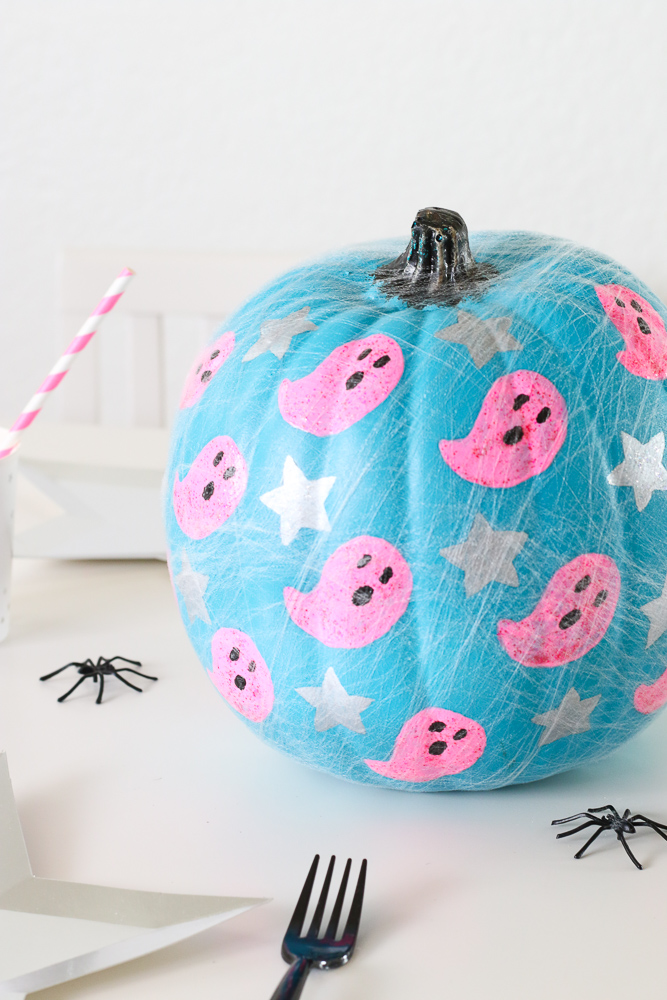 Honestly, I am not very good at carving pumpkins, so this was just the perfect project for me! The sky is the limit when you decorate these craft pumpkins! Michaels carries them in orange, black, white and teal! Shop for your craft pumpkins and other tools & supplies to get Halloween ready!
I am excited to share the easy step-by-step on how I created my Ghost and Stars pumpkin!
What you will need:
Teal Craft Pumpkin
Acrylic Paints
Paint brushes
Paint cup
Pencil
Scisssors
Ghost & Star templates
Stretchy spider webs and plastic spider webs (optional)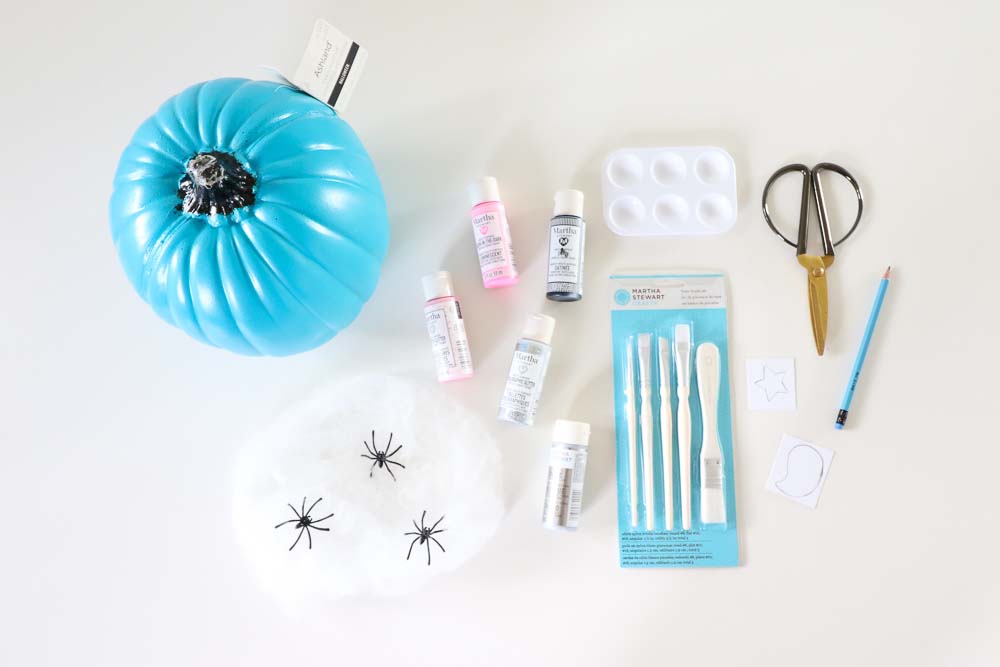 STEP 1: Draw a ghost and star to use as your templates. Cut them out using a pair of scissors.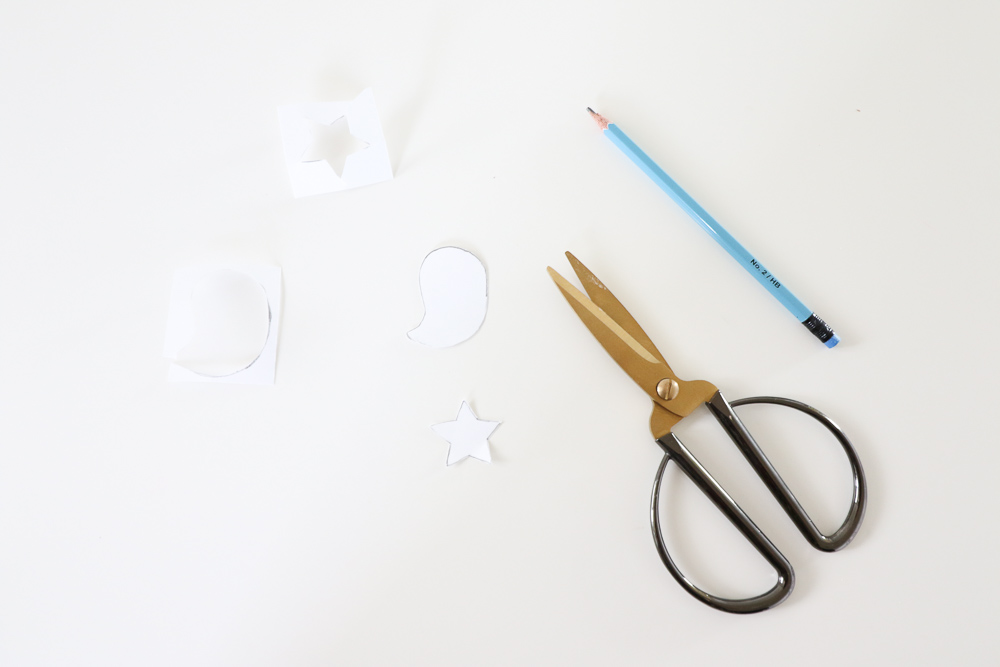 STEP 2: Using a pencil, trace the templates on your pumpkin.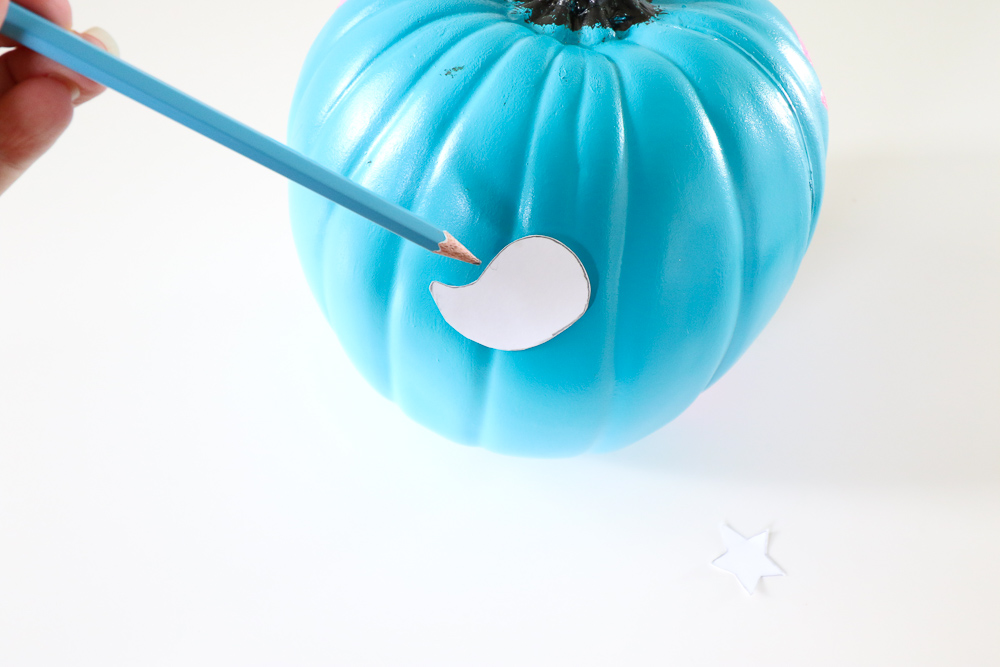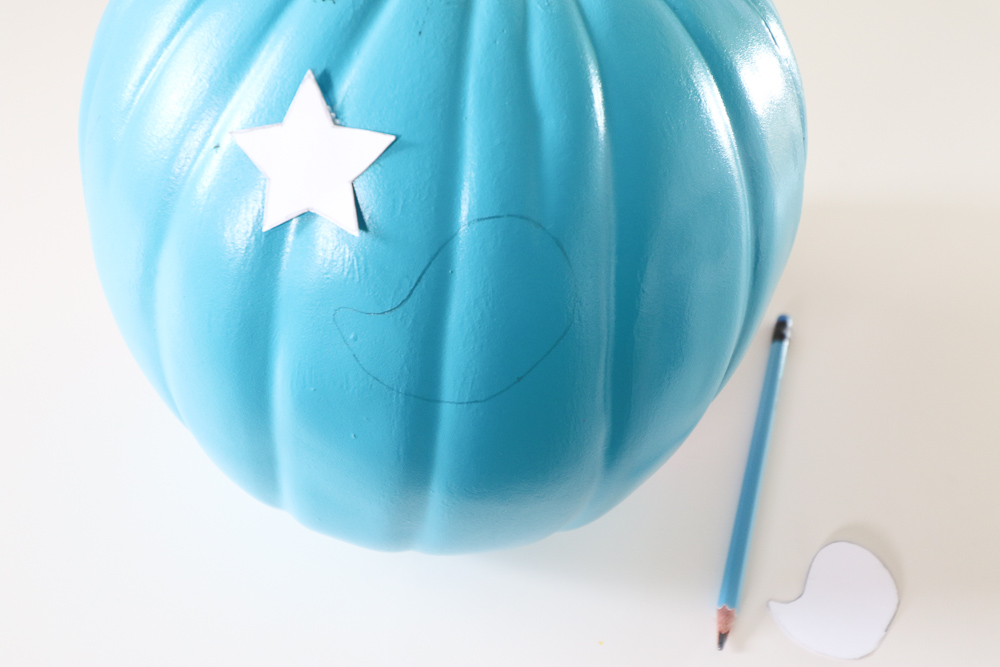 Get your paints ready!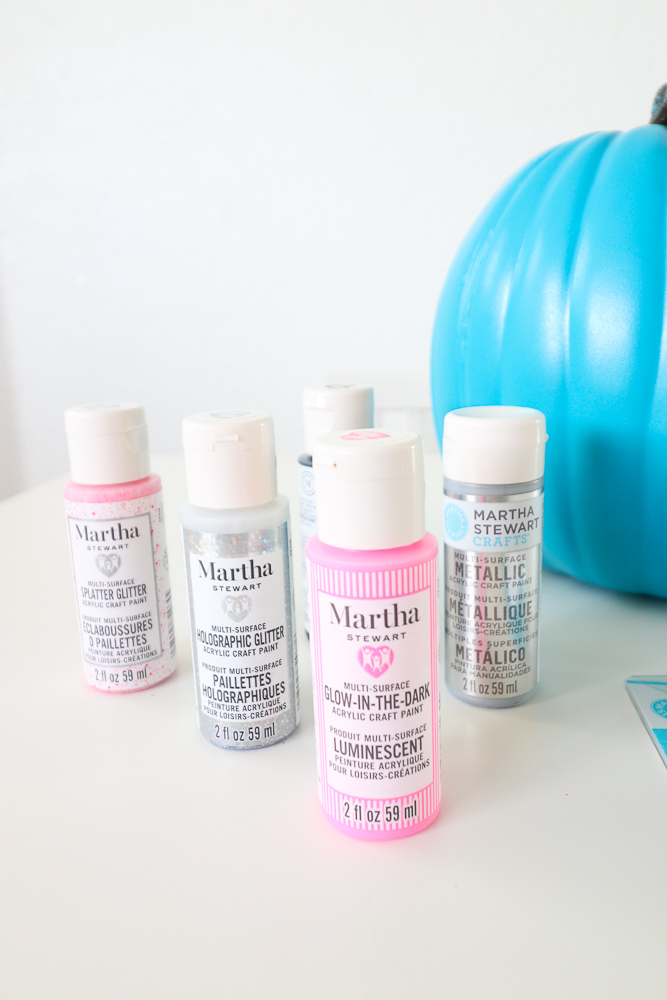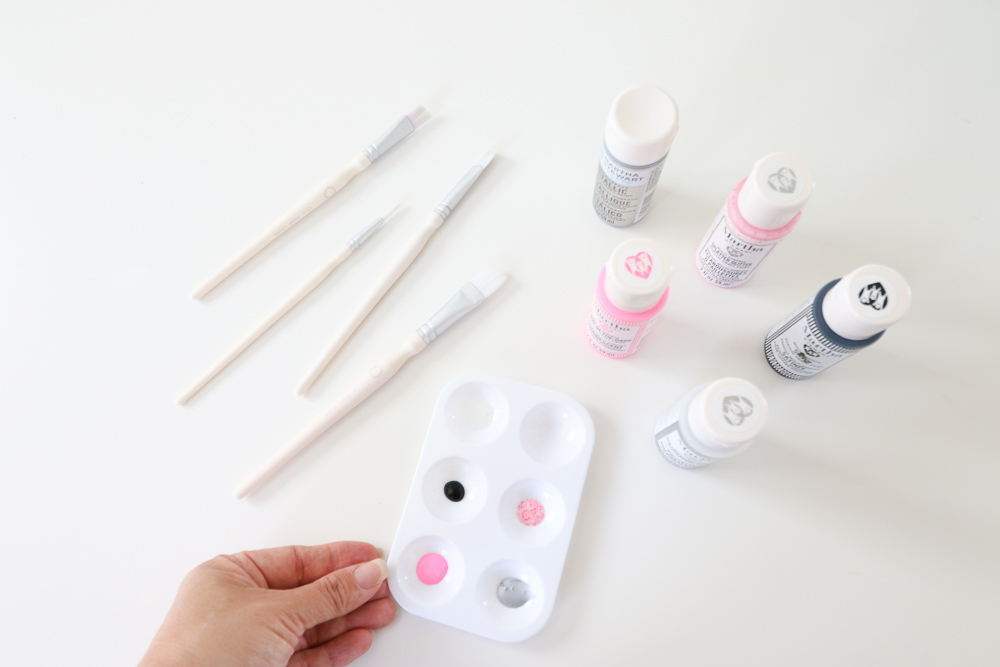 STEP 3: Paint the ghosts using pink glow-in-the-dark paint and stars using the metallic paint. Let them dry completely. Apply a second coat.
Note: I also applied one coat of pink splatter glitter paint to the ghosts and one coat of holographic glitter paint to some of the stars.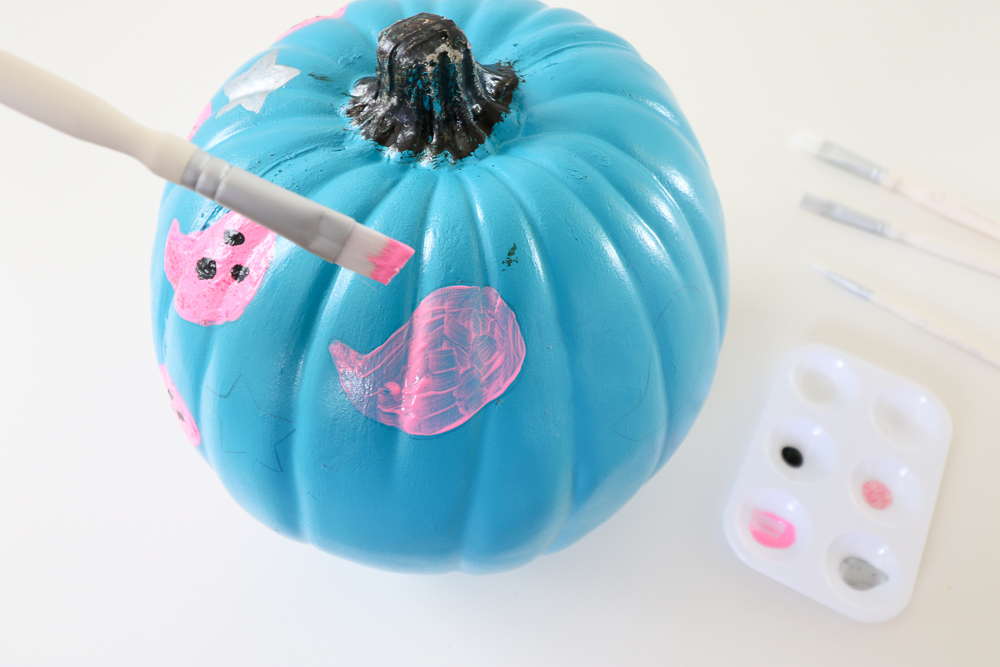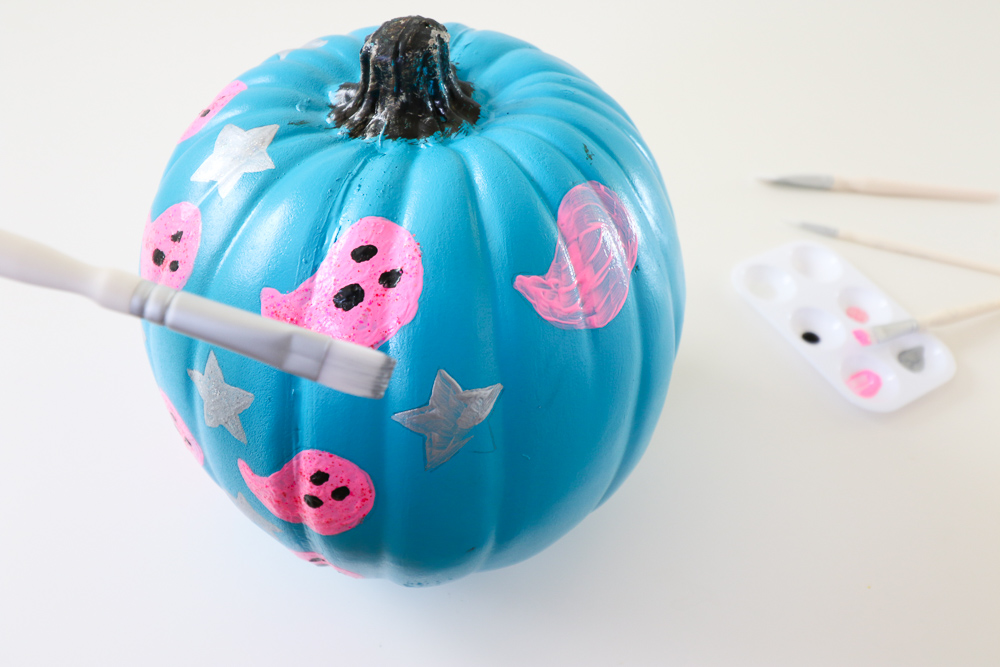 STEP 4: Add eyes and mouth using a thin brush and satin black paint.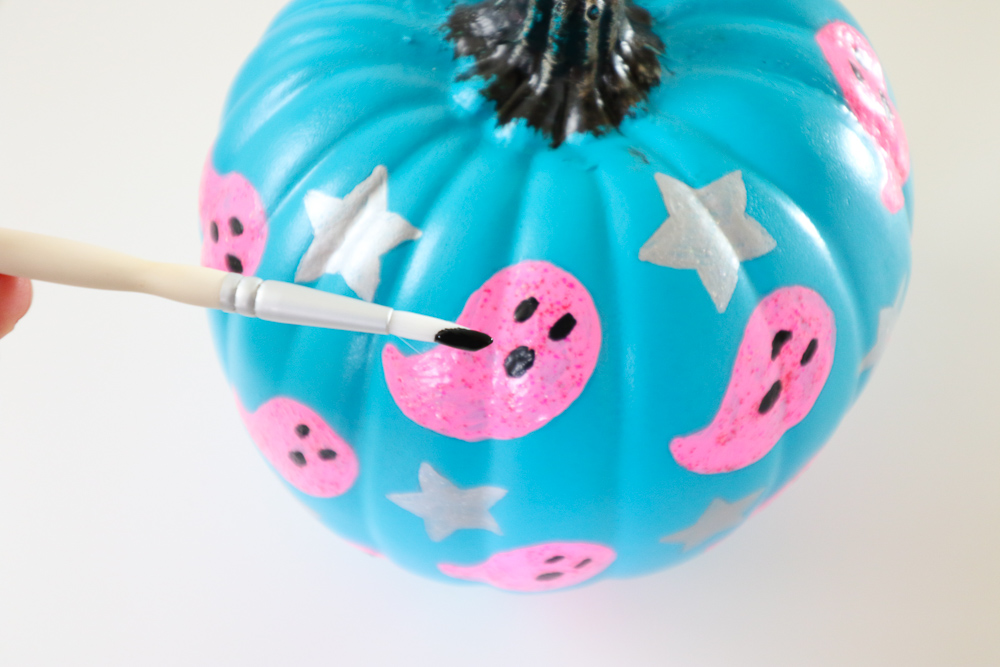 STEP 5: Once pumpkin is completely dry, wrap it using stretchy spider web.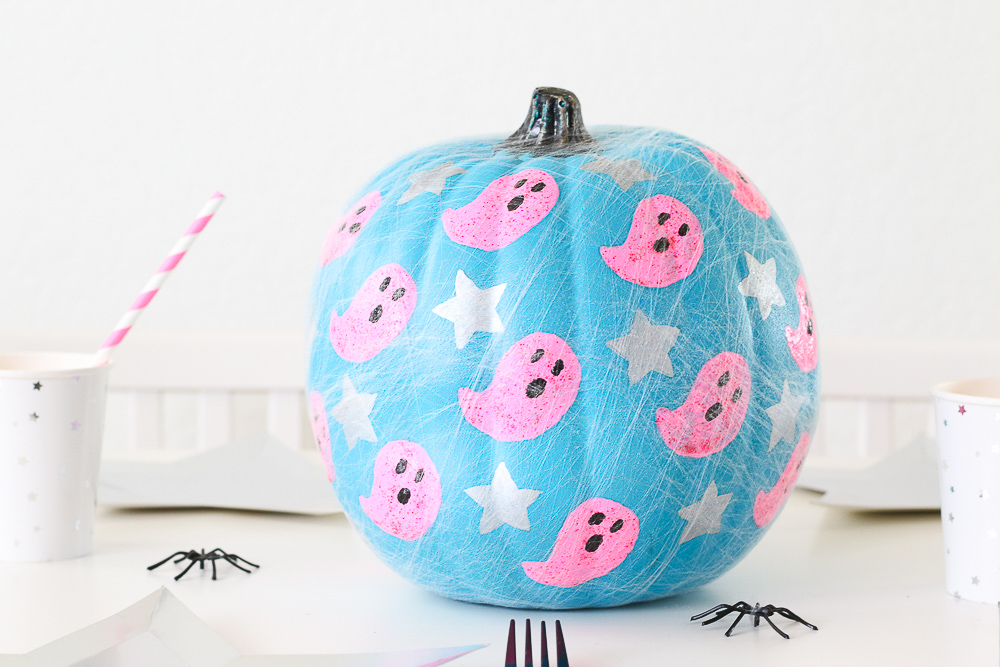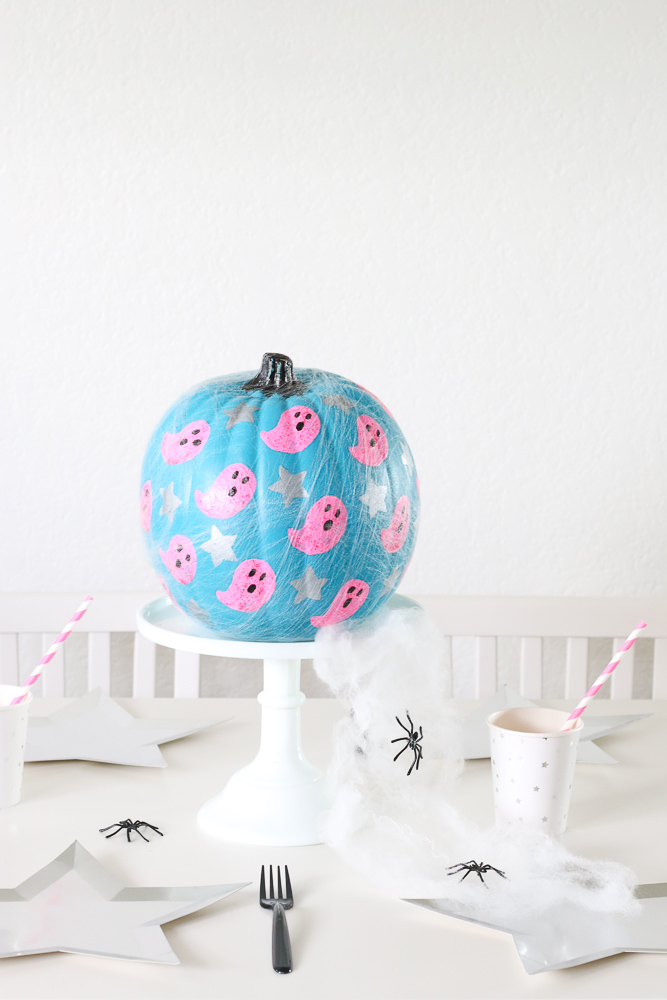 Or you can just use the spider web to cover it partially.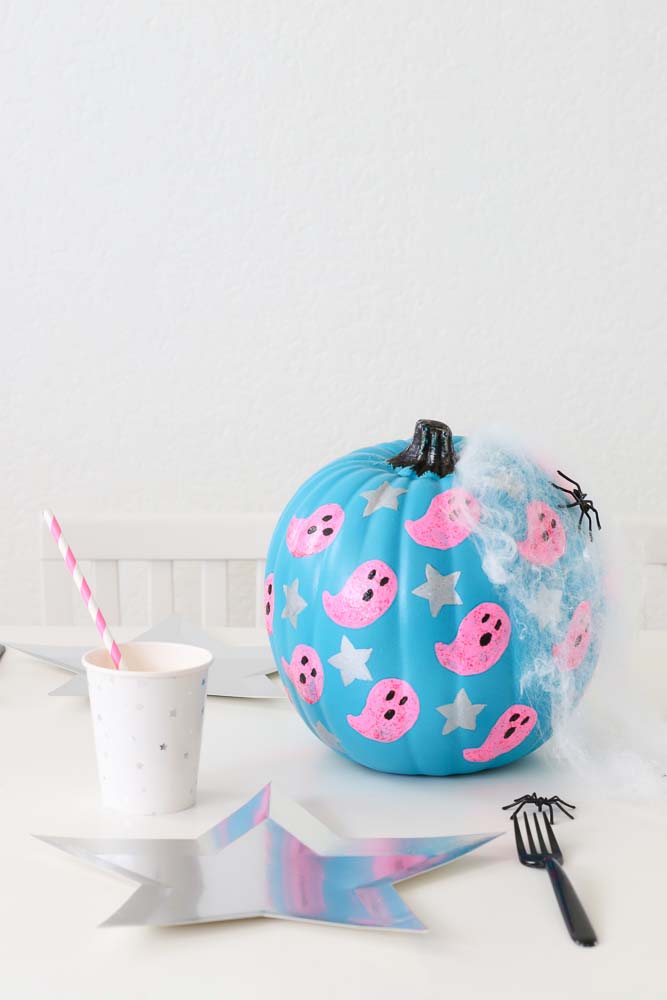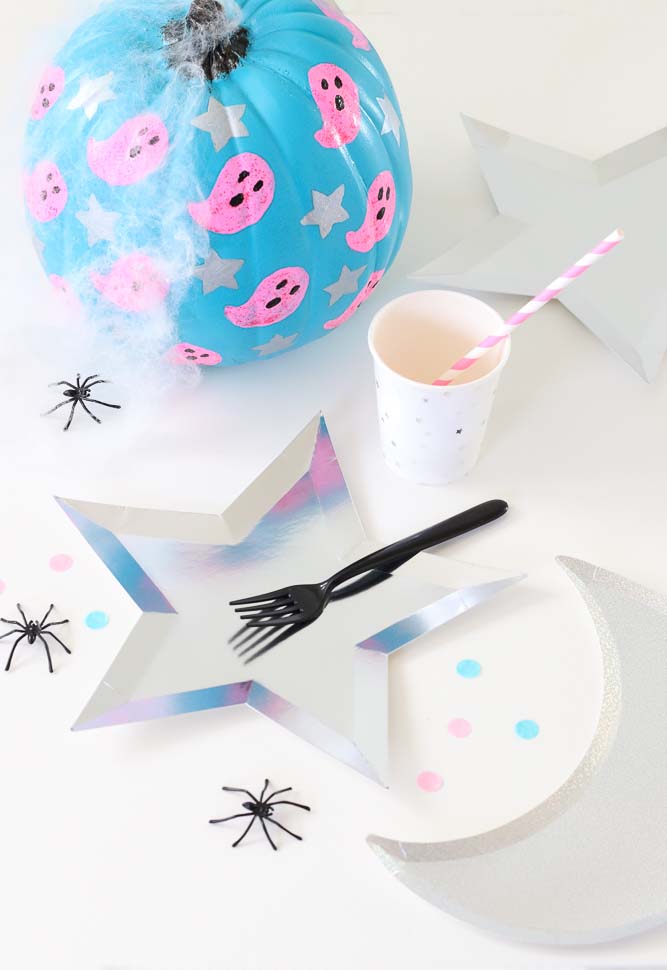 I hope you give it a try, my friends. I promise you will love the final project!
Happy crafting!