This post is sponsored by Paramount Pictures.
We are so thrilled to partner with Paramount Pictures to celebrate the release of Wonder Park!
Wonder Park tells the story of a magnificent amusement park where the imagination of a wildly creative girl named June comes alive. One magical day, June is running through the woods to find her way home where she discovers an old rollercoaster car and climbs inside. She suddenly finds herself in Wonderland, an amusement park she had created in her mind and put aside. All of her rides and characters are brought to life but are falling into disarray without her. Now, with the help of her fun and lovable park characters, June will have to put the wonder back in Wonderland before it is lost forever.
Friends, ever wonder what you can do with an empty box? In celebration of @WonderParkMovie opening in theaters this weekend, we had fun letting our creative juices flow and made something wonderful out of an empty box inspired by the movie!
My husband, myself and the kids created a television out of a big cardbox. The kids had fun decorating it with colorful pompoms, sticks and buttons.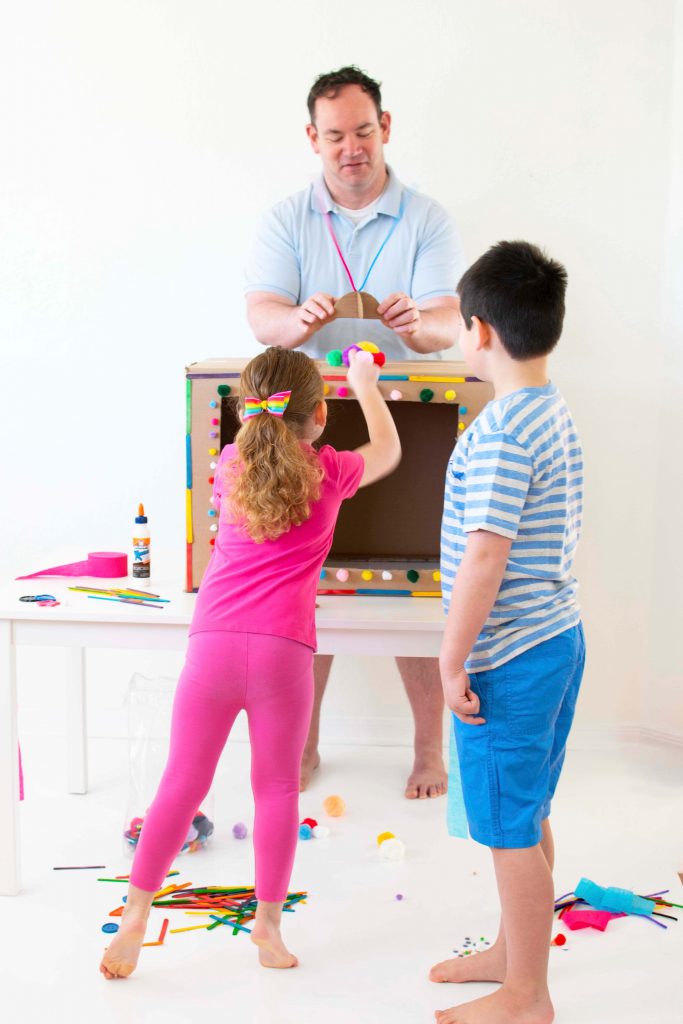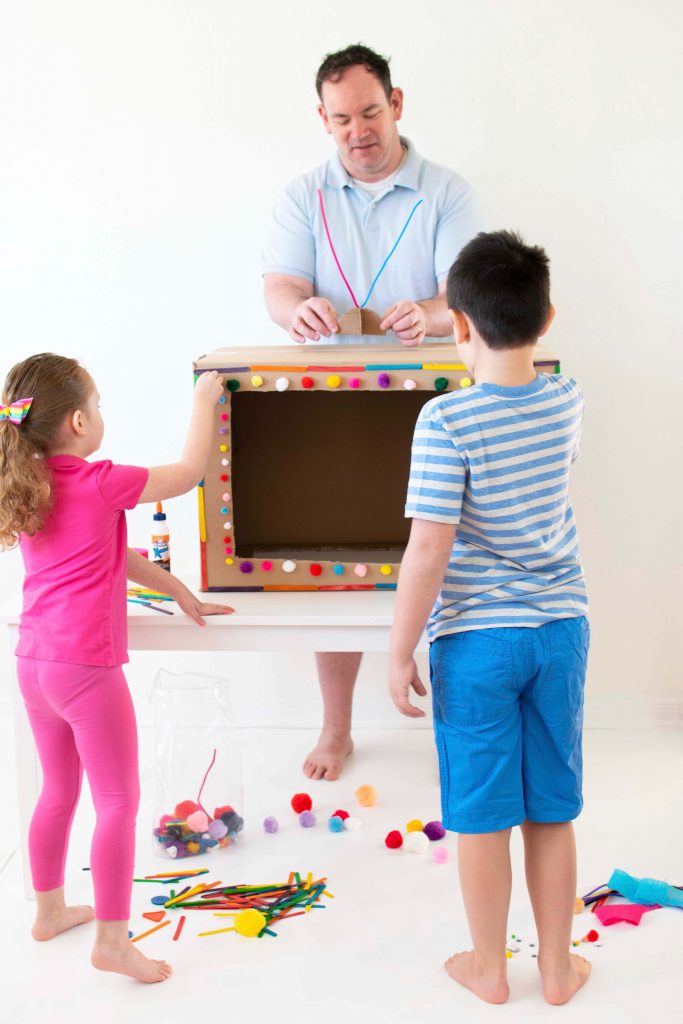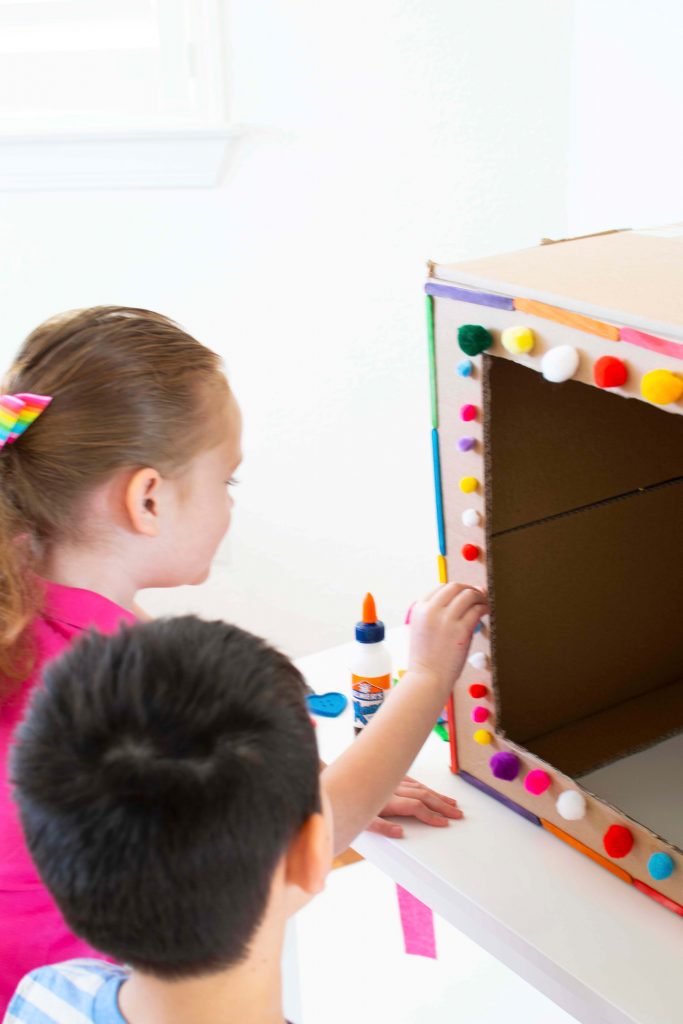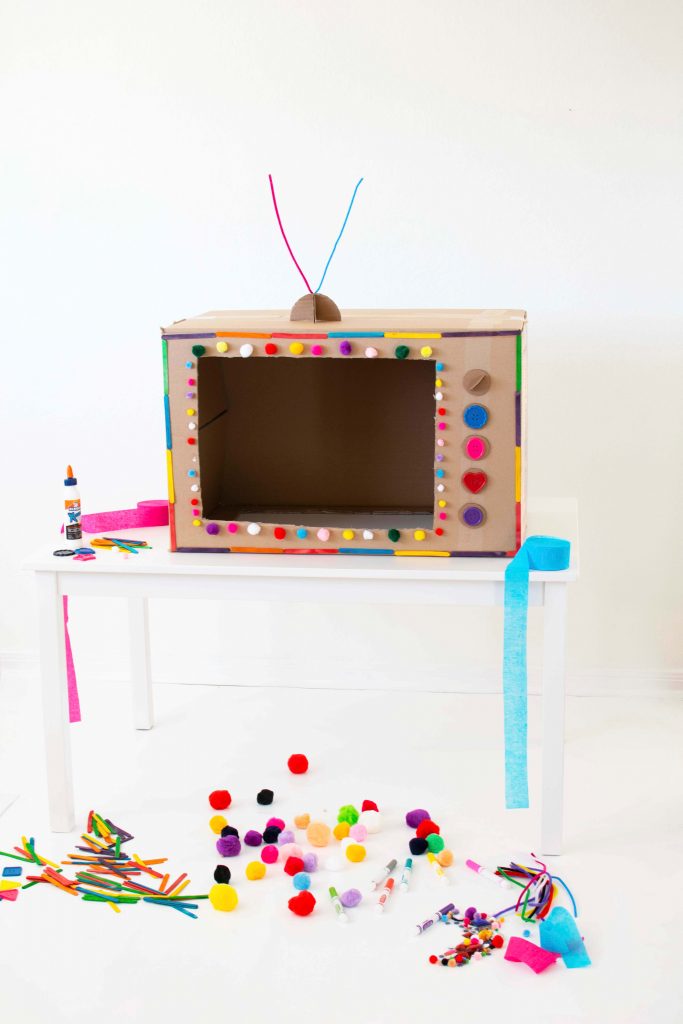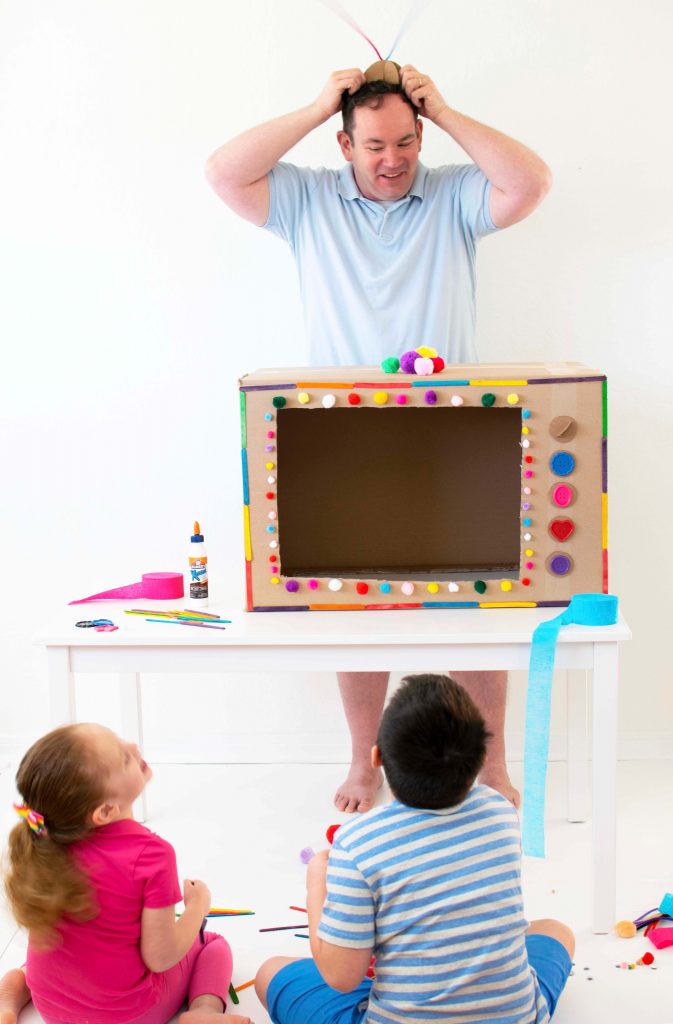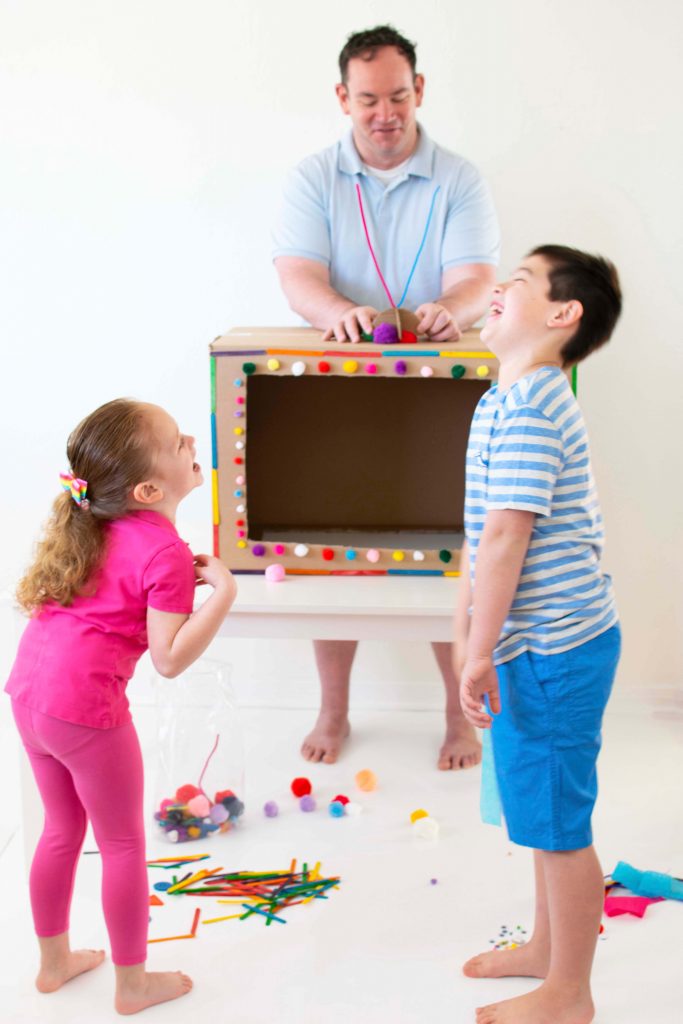 After decorating our TV, we had fun role playing. I wish you could see all the giggles. They simply love when daddy has the time to participate of our projects. Daddy was being super silly and they always love when he makes funny voices and faces!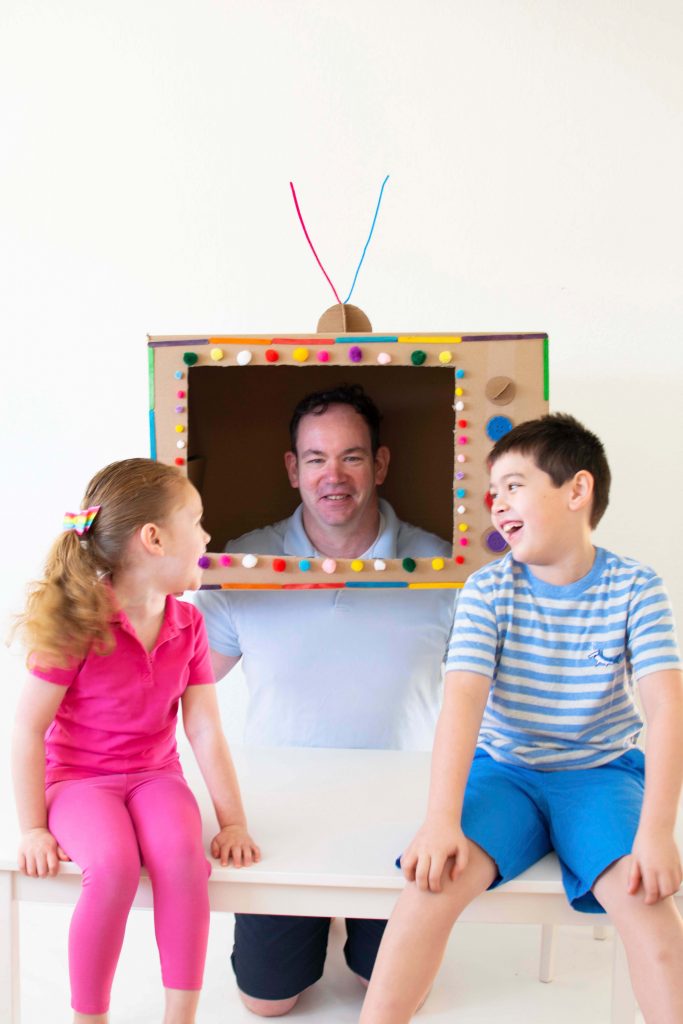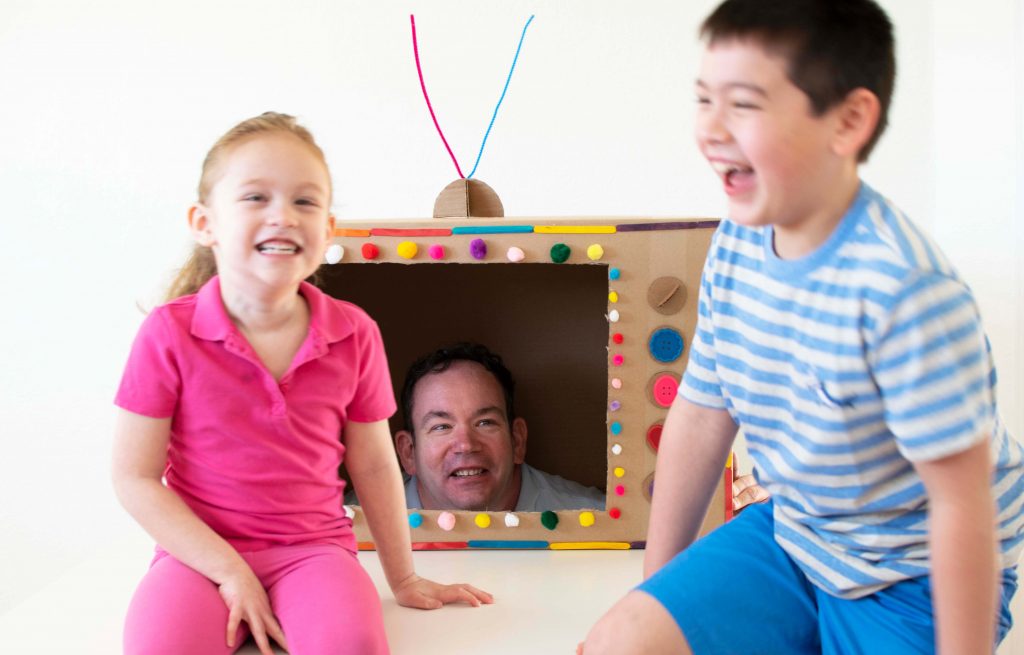 My little family is super excited to see Wonder Park! Paramount Pictures was kind enough to invite us for the screening this coming Thursday! The kids are counting the days!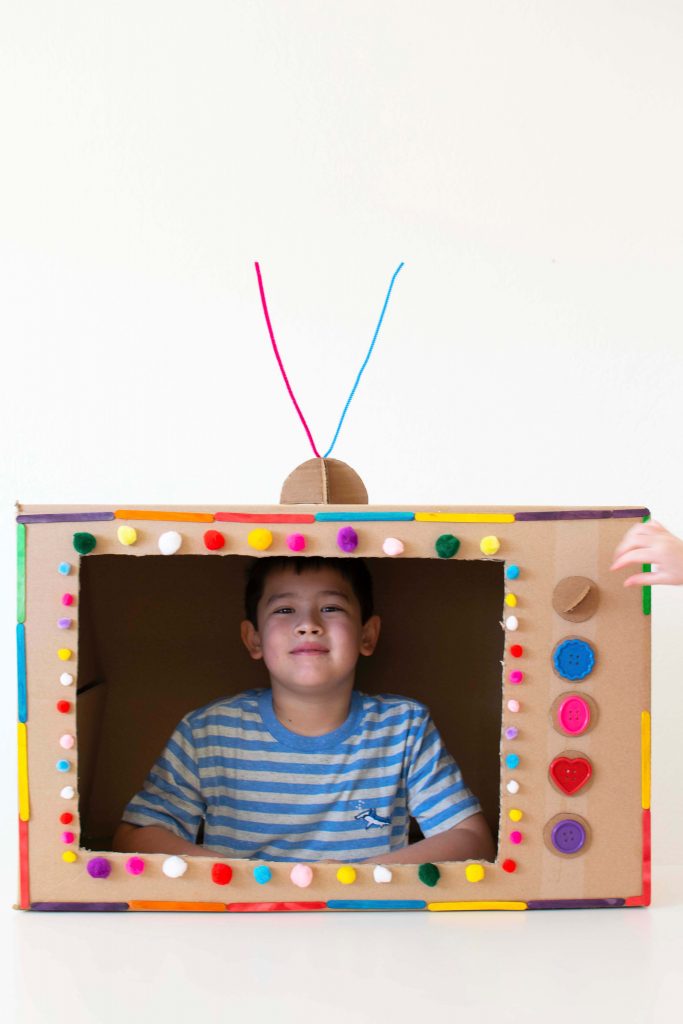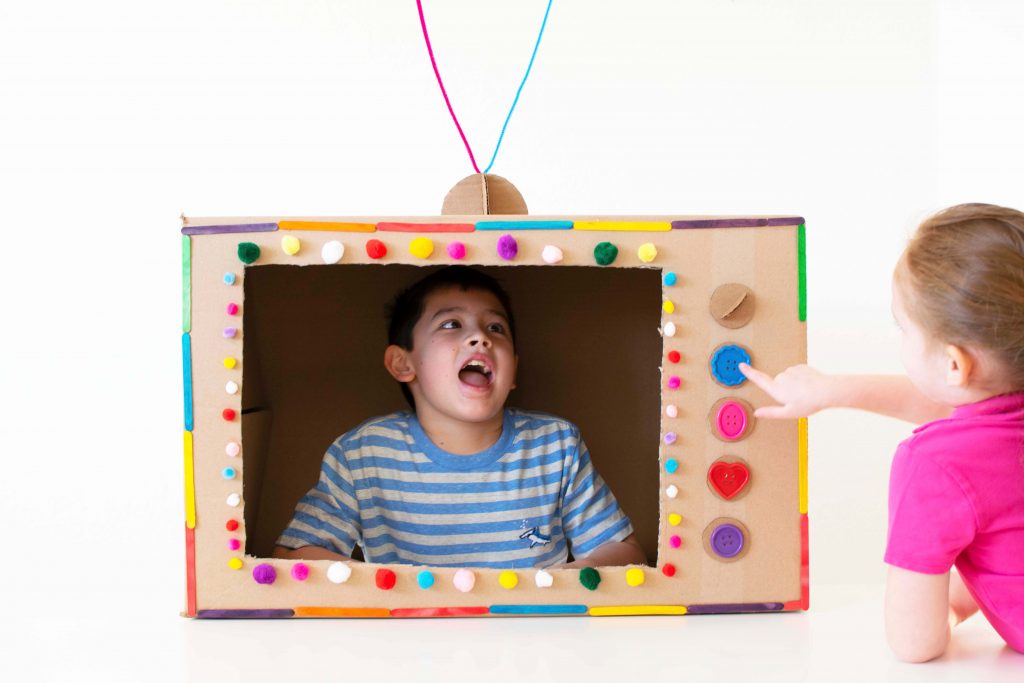 We would love you to join us on the fun! Upload your #WonderBox creations for your chance to be 1 of 5 lucky winners of a $1,000 Amazon Gift Card! How cool is that? For more details visit: paramnt.us/WonderBox Don't miss this amazing contest, friends! Good luck!