This post is sponsored by Disney Book Group. All opinions stated are my own.
We are so excited to partner with Disney Book Group to celebrate the release of the newest book in the Elephant & Piggie Like Reading! series, Harold &Hog Pretend for Real!
Harold & Hog Pretend for Real! is the 6th book in the Elephant & Piggie Like Reading! series, written and illustrated by Dan Santat. This is an awesome book like any other from this series and it's in stores now, friends!
Elephant & Piggie Like Reading! is an early-reader series created and coedited by Mo Willems. The series features exciting new stories from renowned, award-winning children's book authors and illustrators.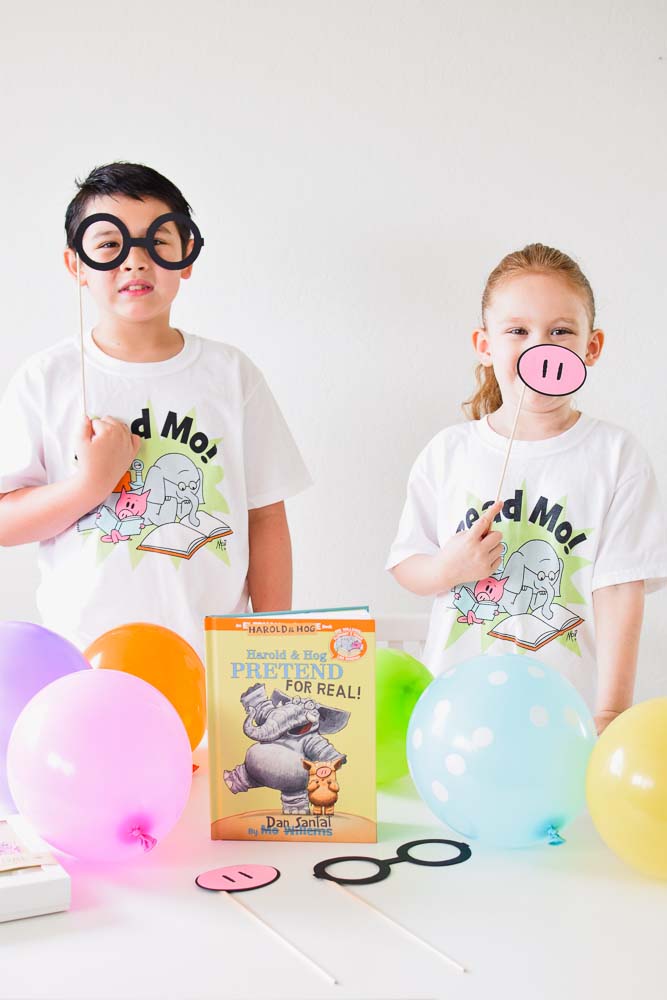 About Harold and Hog Pretend for Real!
Hog is careful. Harold is not.
Harold cannot help smiling. Hog can.
Hog worries so that Harold does not have to.
Harold and Hog are best friends. But can Harold and Hog's friendship survive a game of pretending to be Elephant & Piggie?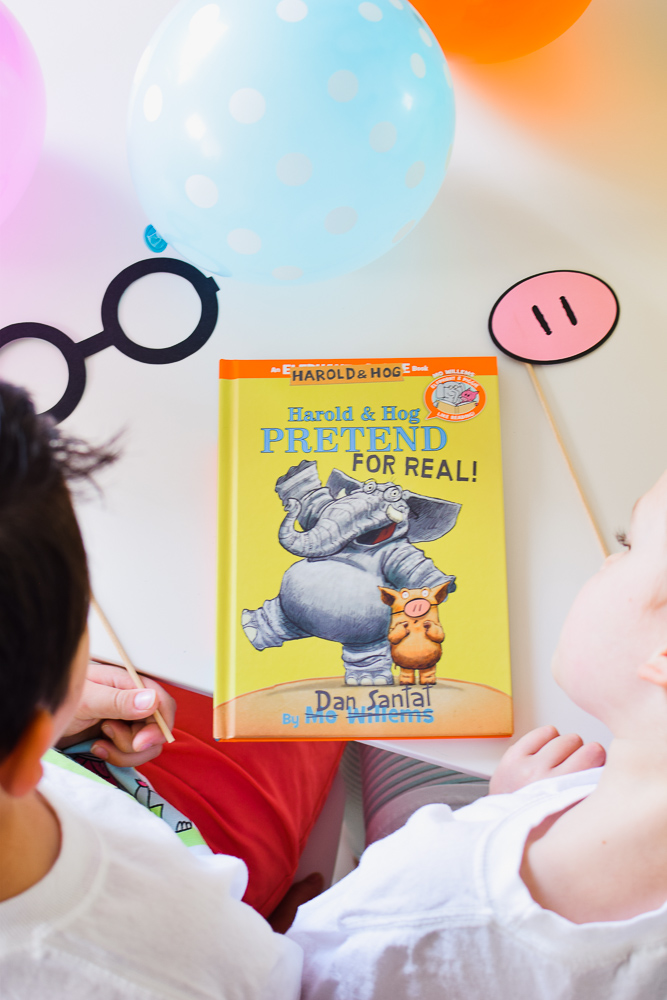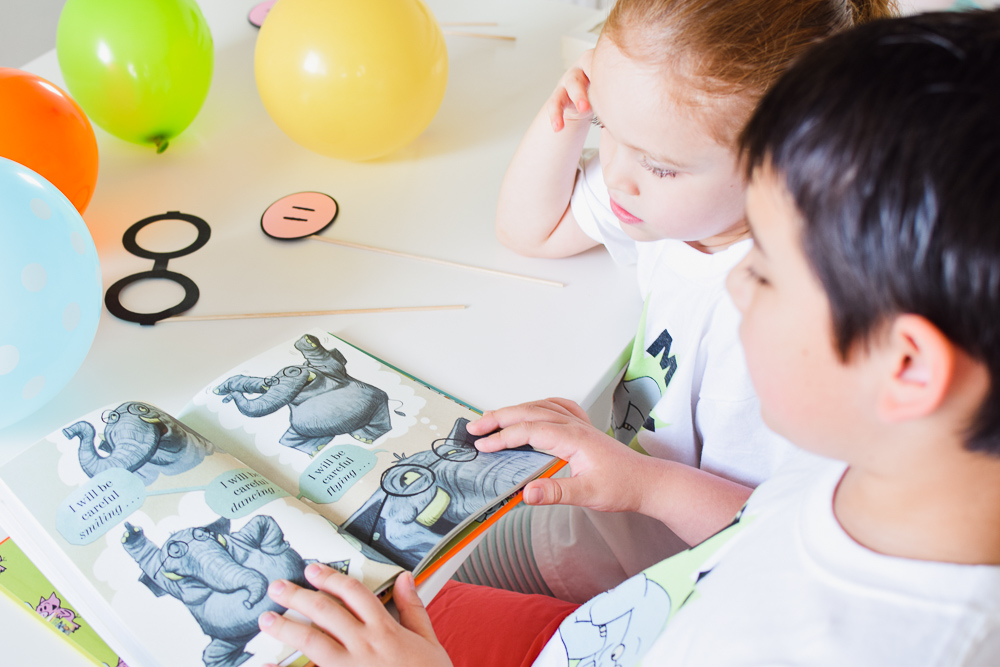 To celebrate Mo Willems' annual Thank-o-Rama, Disney Books kindly sent to us a copy of Harold & Hog Pretend for Real!, Elephant's glasses and Piggie's noses photo-props, custom Elephant & Piggie chalk and chalkboard paper the kids could use to write what they are Thank-O-Rama thankful for!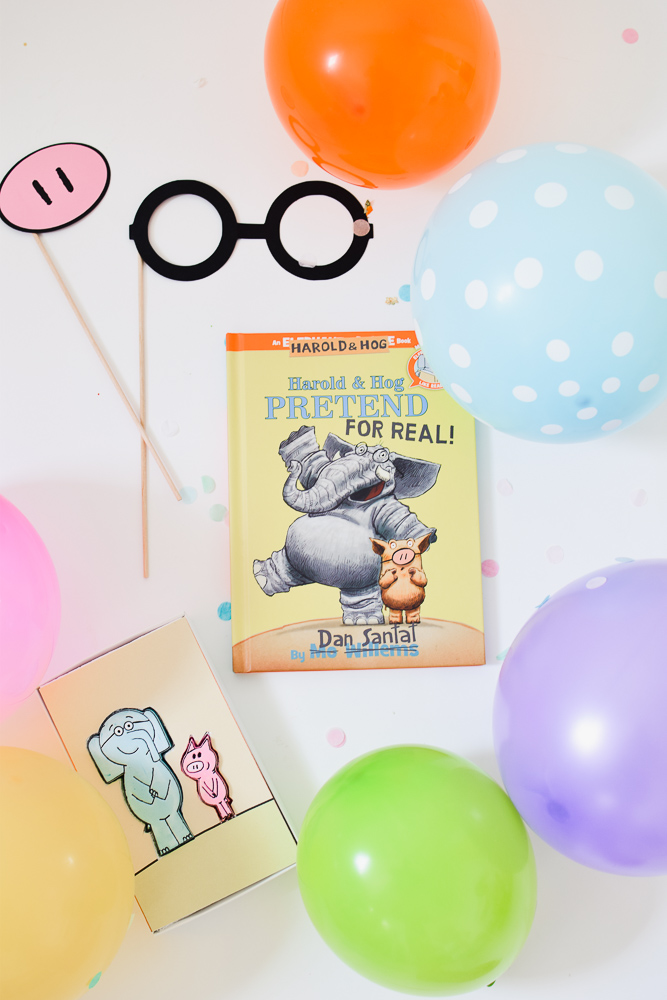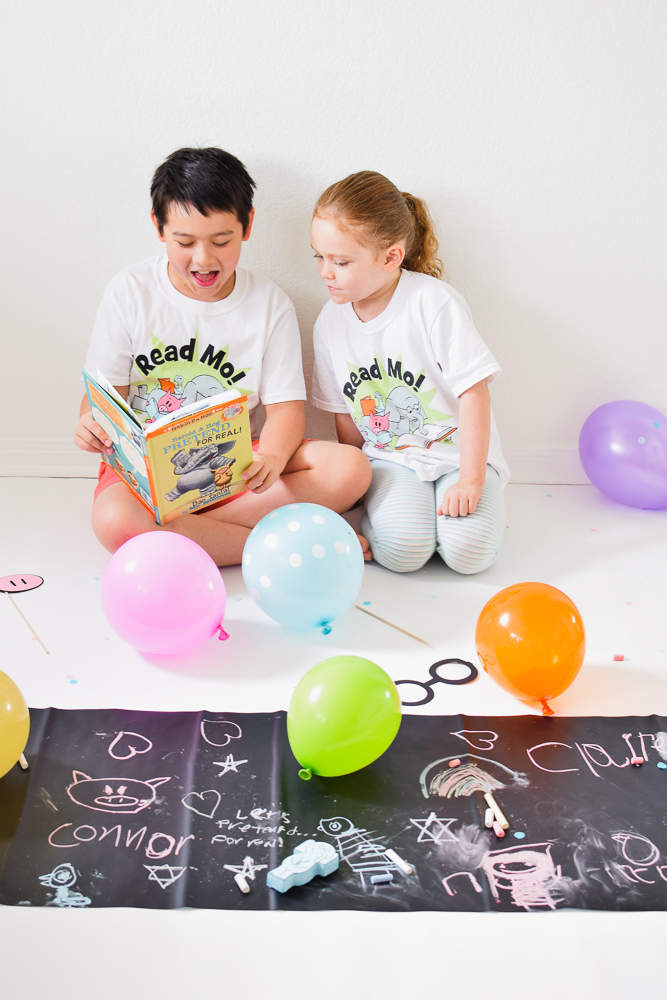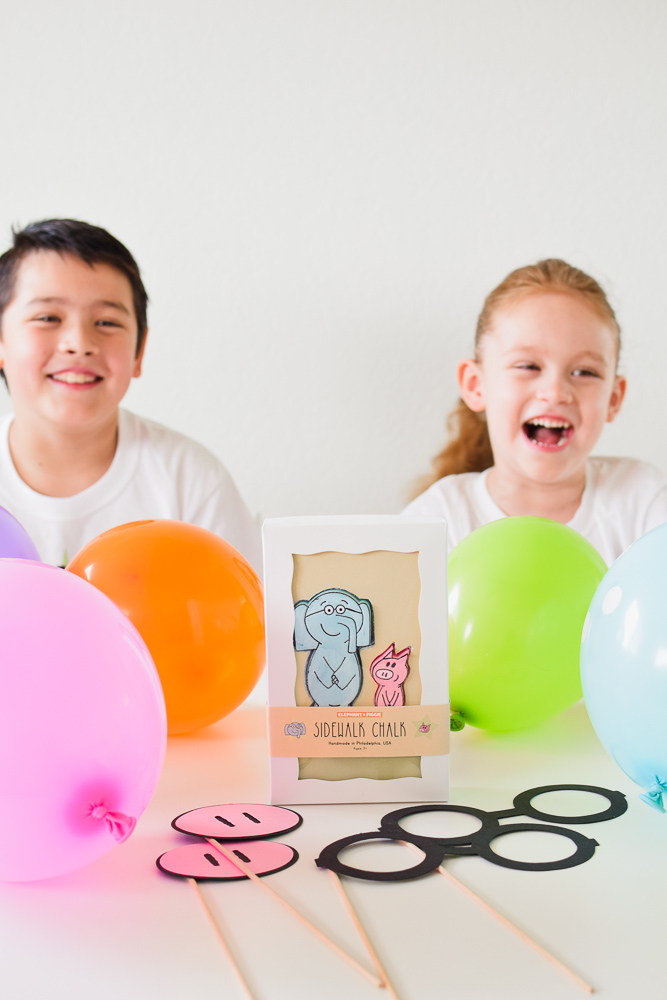 What's Thank-O-Rama? Thank-O-Rama is a month long celebration in May derived from the final book in the Elephant & Piggie series, The Thank You Book. It's a celebration of thanking all, especially children, for being readers. Click here to learn more about Thank-o-Rama! and access fun activities, such as coloring pages and tutorials on how to draw Piggie and The Pigeon in a few steps!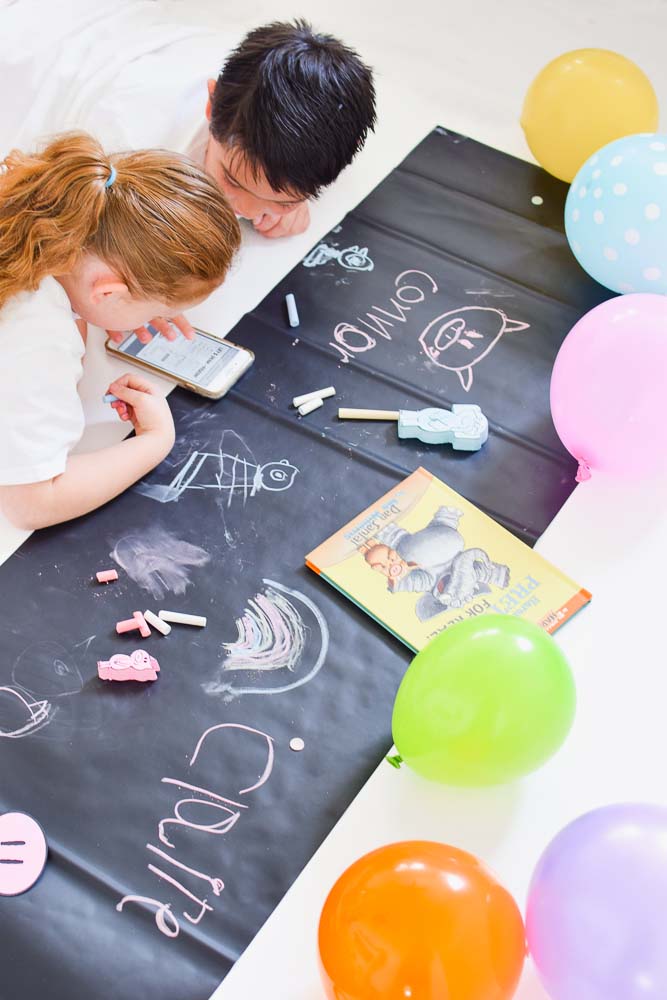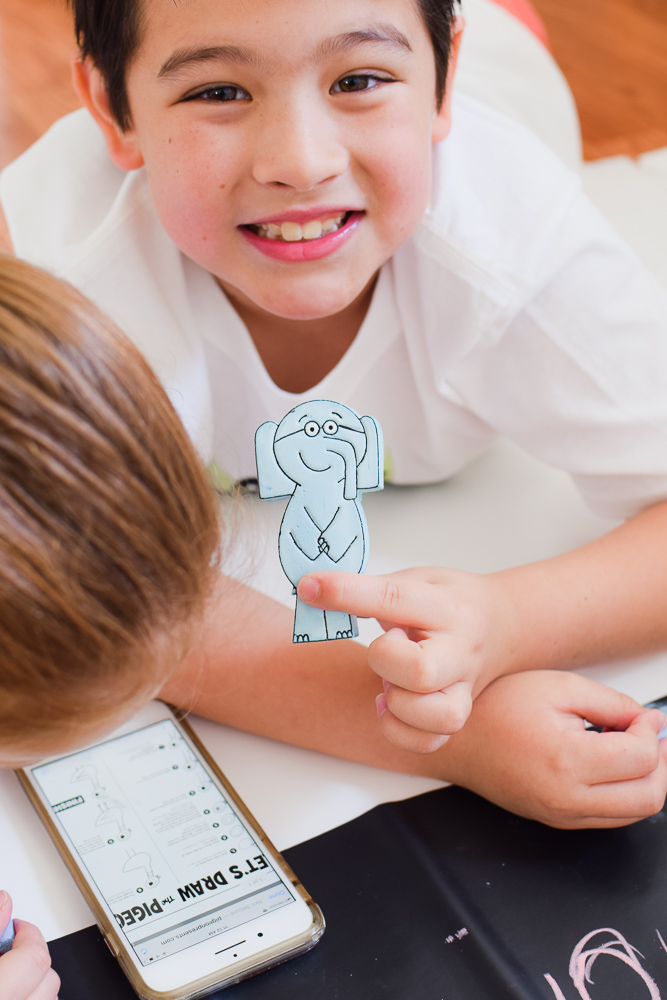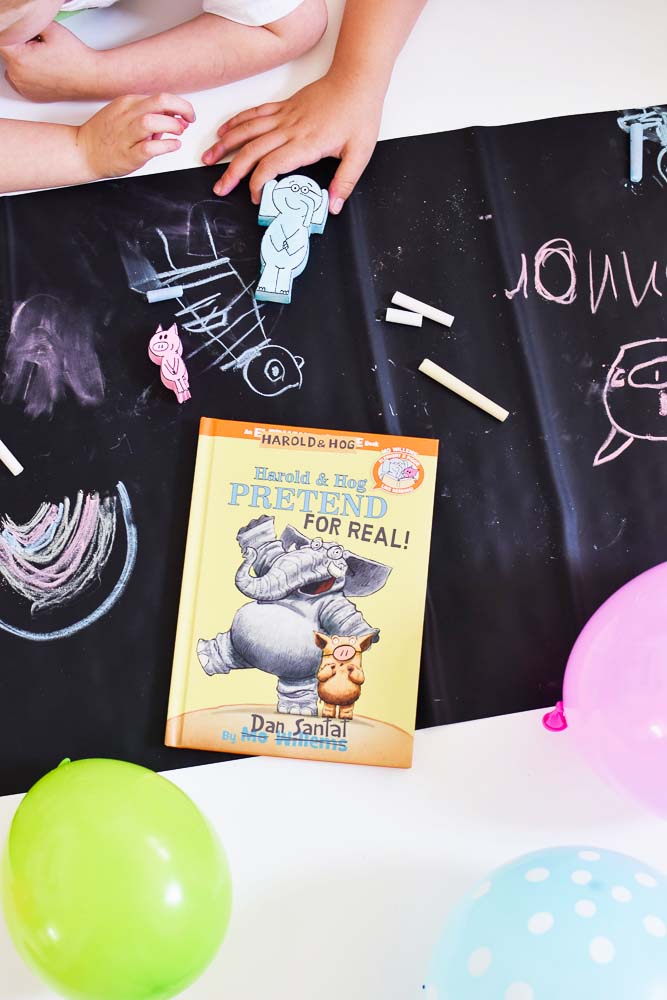 Big brother said he is thankful for his sister, Claire.
Claire said she is thankful for her brother Connor and baby brother, Cooper. Too sweet!
They also mentioned they are very thankful for family, especially mom and dad for being the coolest parents ever! (Our hearts melt)
"Mommy, I am thankful for my teachers for teaching me how to read and write!" said Connor.
"I am thankful for kittens", said Claire (She is our little crazy cat lady!)
They really enjoyed writing on the chalkboard paper what they are thankful for and spending their morning just being silly, reading Harold & Hog Pretend for Real! and playing pretend using the Elephant & Piggie photo ops. I call it a successful morning!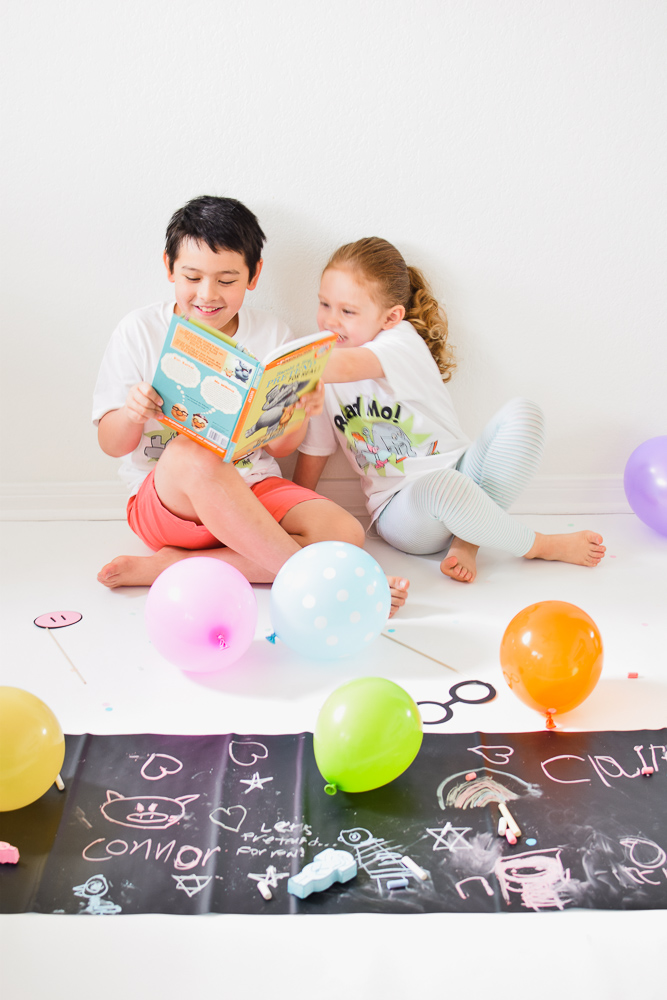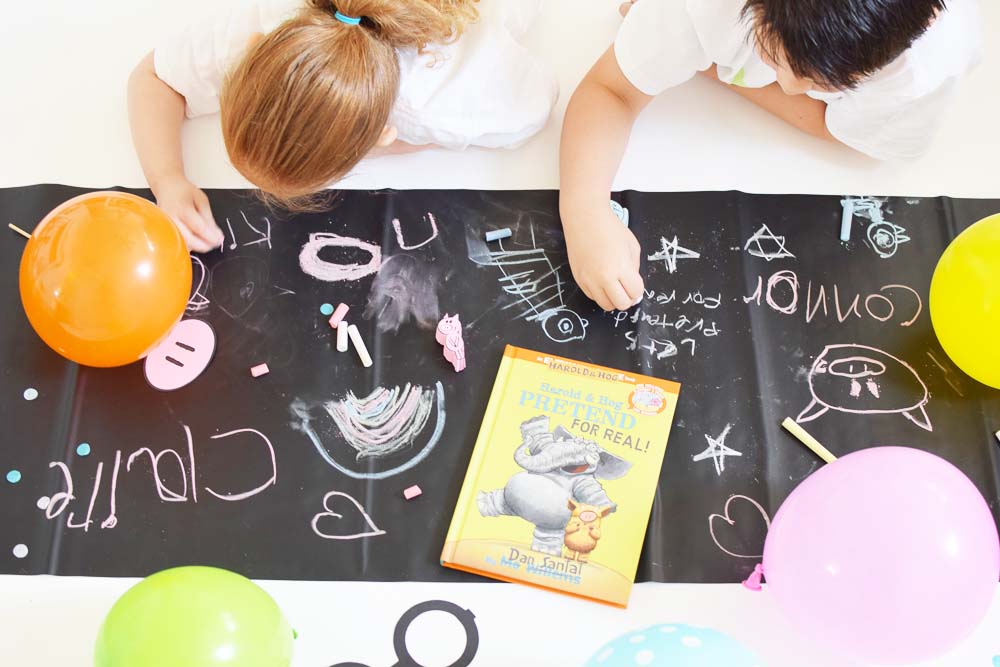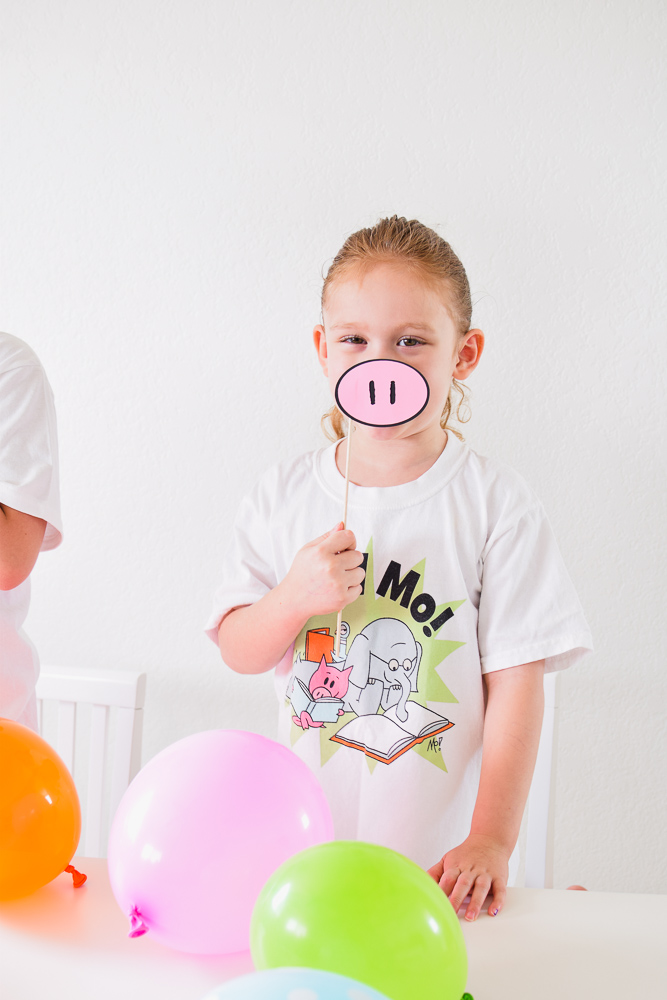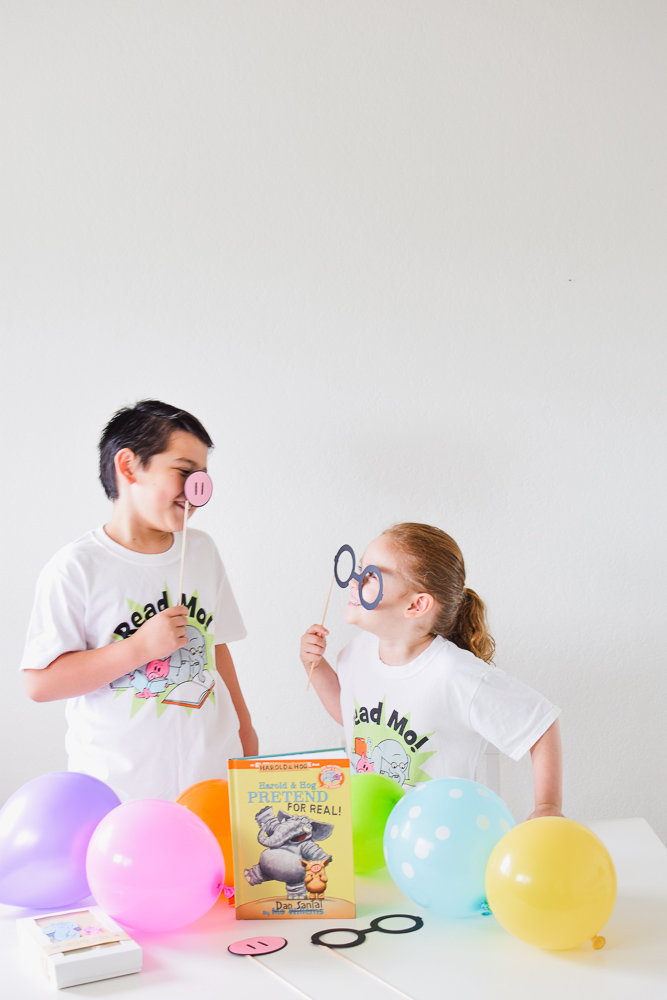 We are huge fans of Mo Willems! Who remembers our Elephant and Piggie Party? So we were beyond thrilled to join on this wonderful Thank-O-Rama celebration!
I hope you enjoy Harold & Hog Pretend for Real! as much as we do. The kids are so excited to add this new book to our collection. We will be certainly enjoying it all summer long!