Hello, friends! Valentine's Day is around the corner and I am so excited to kick off the new 2020 content this week.
Who likes pop tarts? My kids and I made heart shaped valentine's day pop tarts and it was a big hit! Anything that involves pie crust is a winner at our household.
These homemade pop tarts are way better than the ones you find at supermarkets. They turned out so cute and delicious!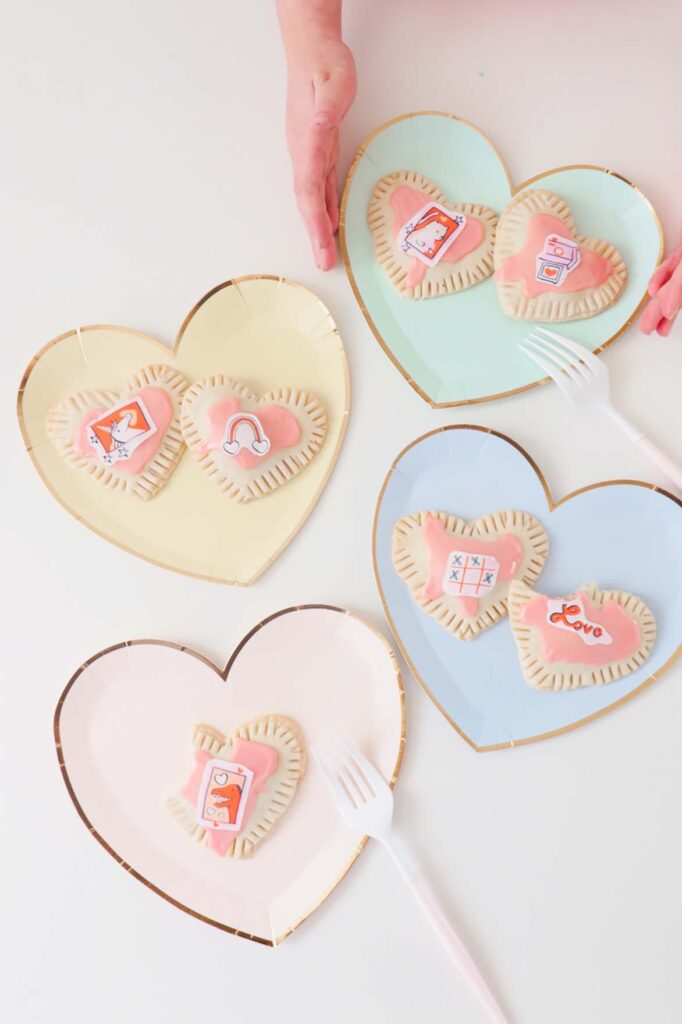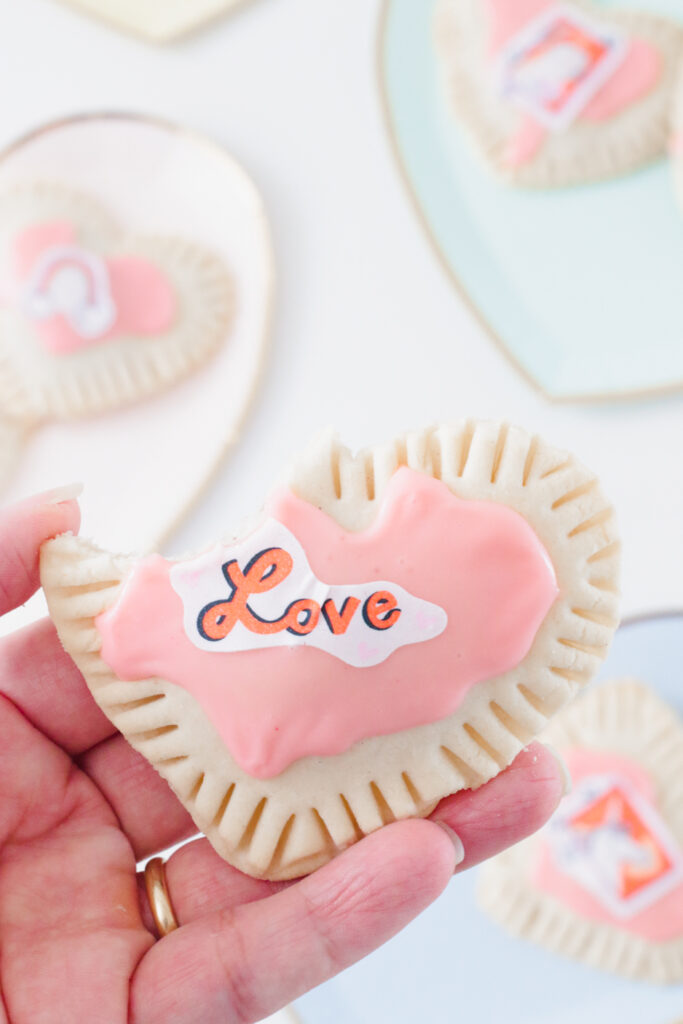 We made the dough from scratch but if you are looking for a kid-friendly activity with your children, I would go with pre-made pie crust.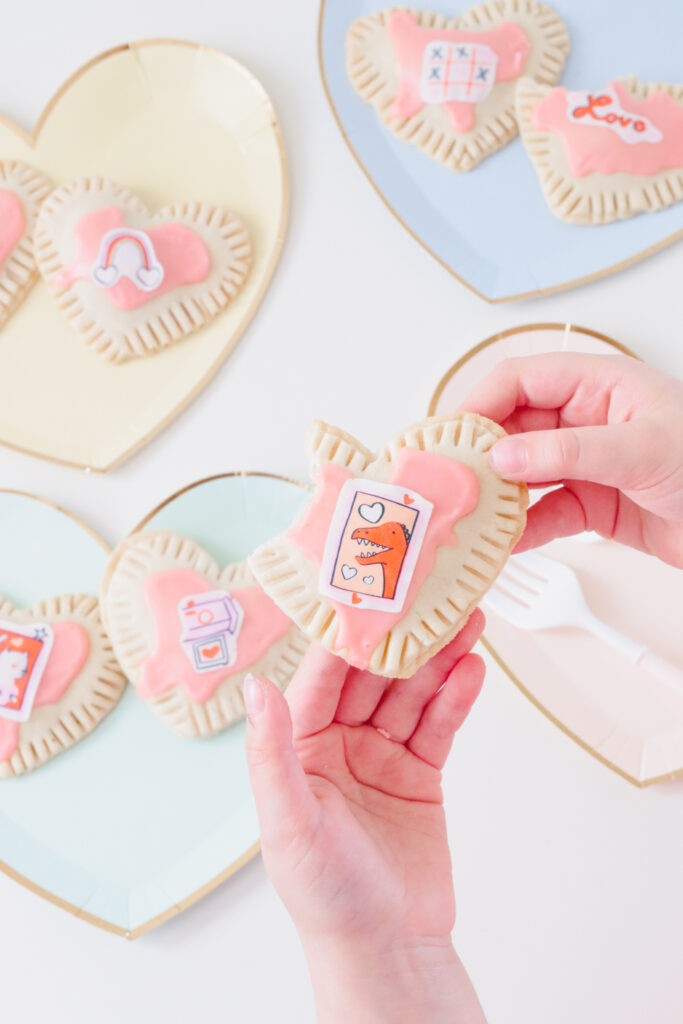 Valentine's Day Strawberry Pop Tarts
What you will need:
2 9″ Pre-made Pie Crusts
1/2 cup strawberry preserves
1 Tablespoon Cornstarch
1 Egg
1 cup Powdered Sugar
1 Tablespoon Heavy Cream (or more as needed)
Plant based Food coloring
Preheat oven to 400ºF. Line a baking sheet with parchment paper and set aside.
In a small bowl, mix ½ cup strawberry preserves with cornstarch.
Crack the egg into a second small bowl and whisk.
Flour a surface and lay both pie crusts out on it. Roll the circles to 11 inches across.
Using a heart-shaped cookie cutter, cut tops and bottoms.
Spoon 1-2 tablespoons of strawberry preserves onto the bottoms.
Brush the edges with whisked eggs to glue tops and bottoms together. Use a fork to crimp the edges together.
Move the pop tarts to the prepared baking sheet. Bake for 15–18 minutes, until golden.
Place pop tarts on a dry rack.
Icing
Whisk powdered sugar, food coloring, and 1-2 tablespoons cream together to create an icing glaze.
Spoon icing over the top of each pop tart and allow to dry completely.
Let the kids decorate using edible valentine's day stickers.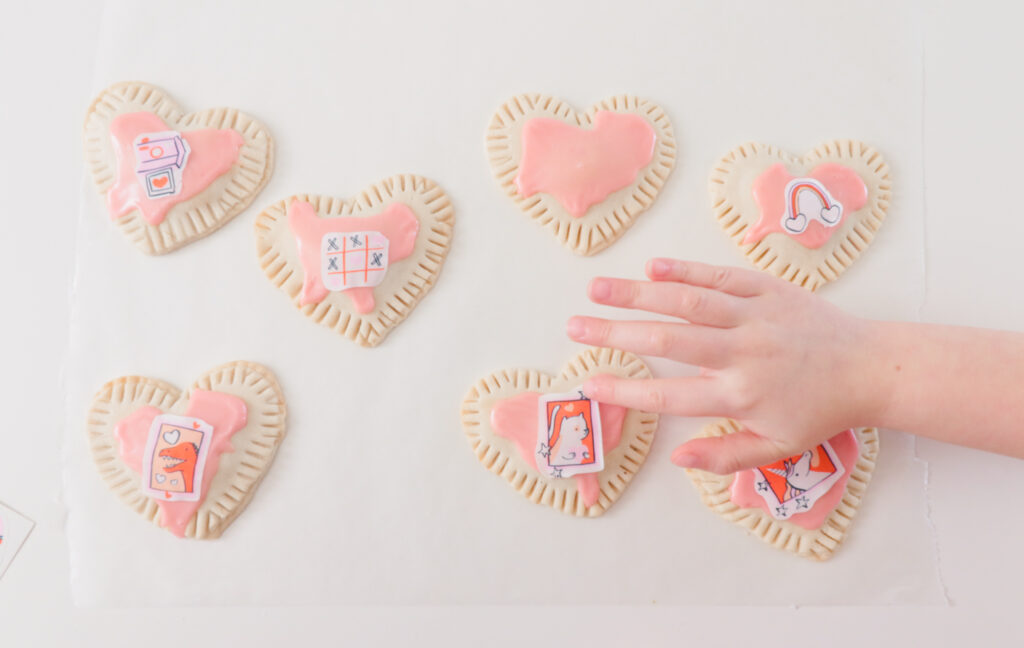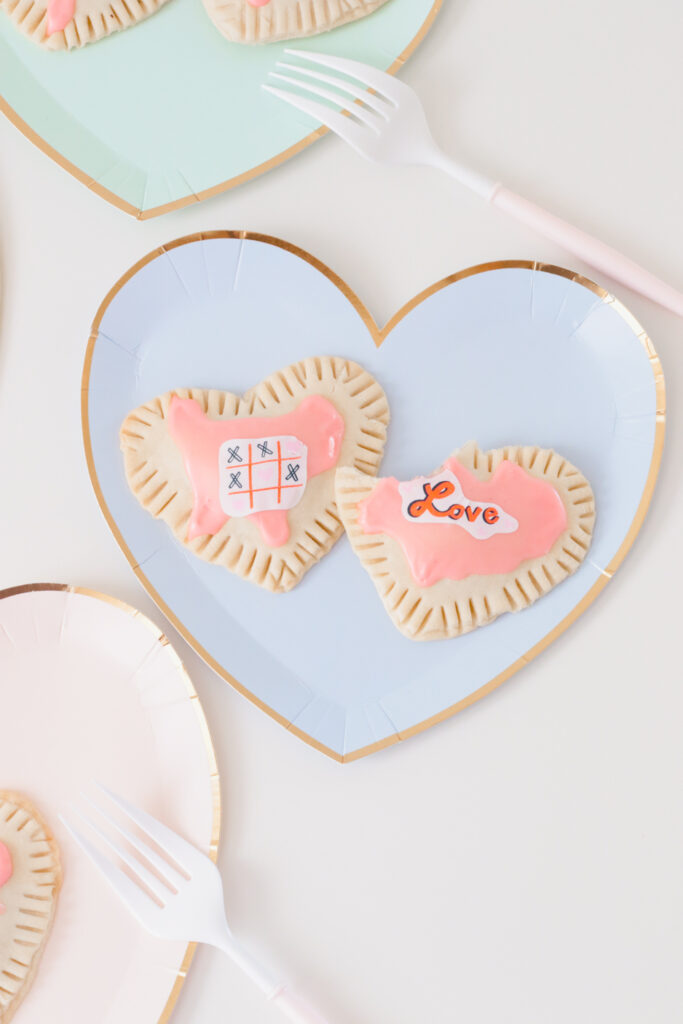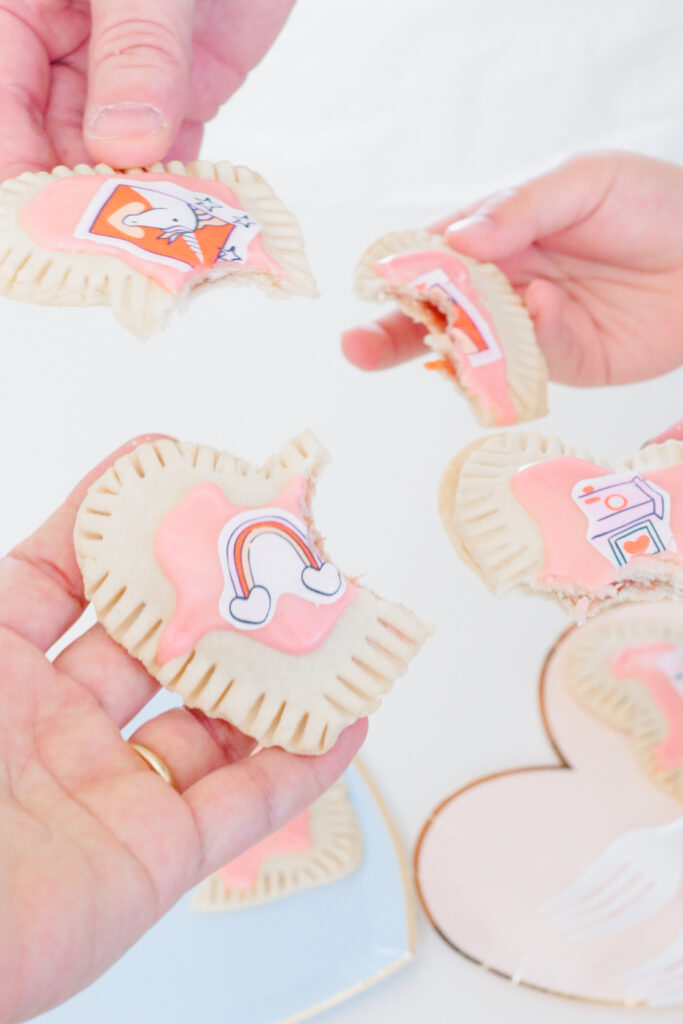 Enjoy, friends! They are so yummy!