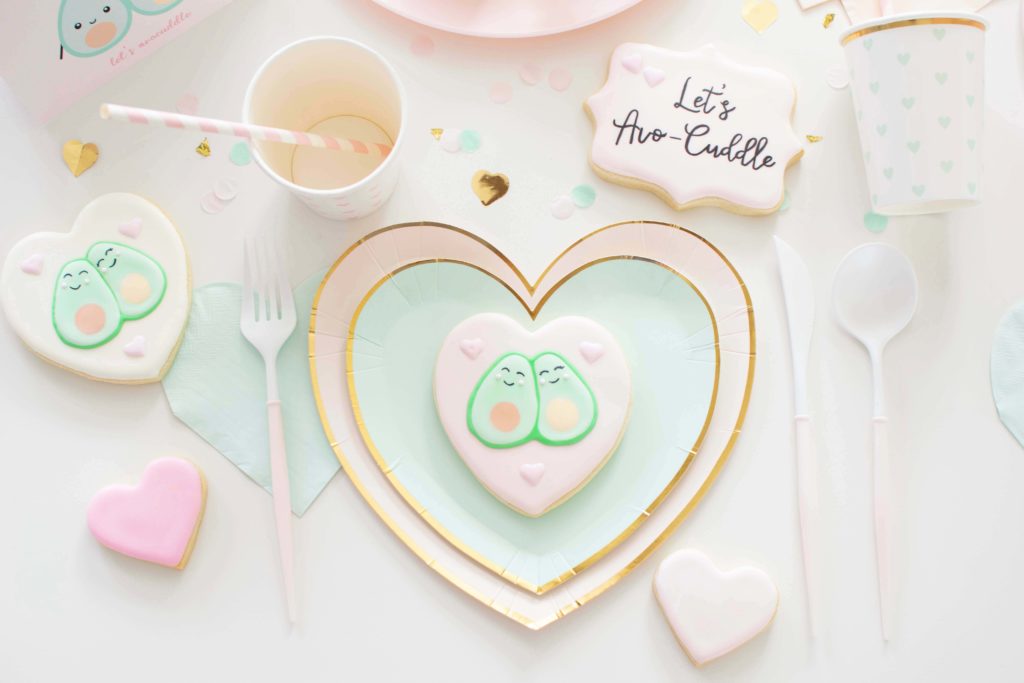 Calling all the avocado lovers! We are so excited to share this adorable Let's Avo-Cuddle themed party for Valentine's Day! I have been meaning to do this theme since last year when I stumbled upon a set of lunchbox stickers, so I decided to save this theme idea for this year's Valentine's Day celebration.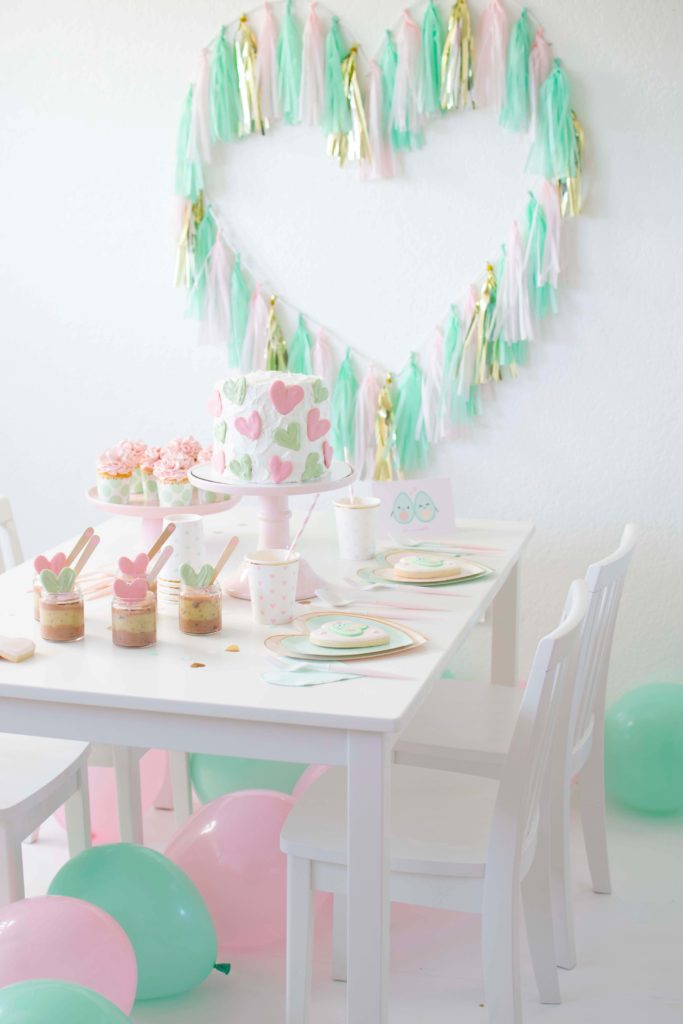 When I started planning this sweet set up, I knew I wanted to work with soft pastel colors, pink and mint to be more specific. I discussed this idea with Desiree, the talented cookie designer. I asked her if she could design the cute avocado couple in soft green tones instead.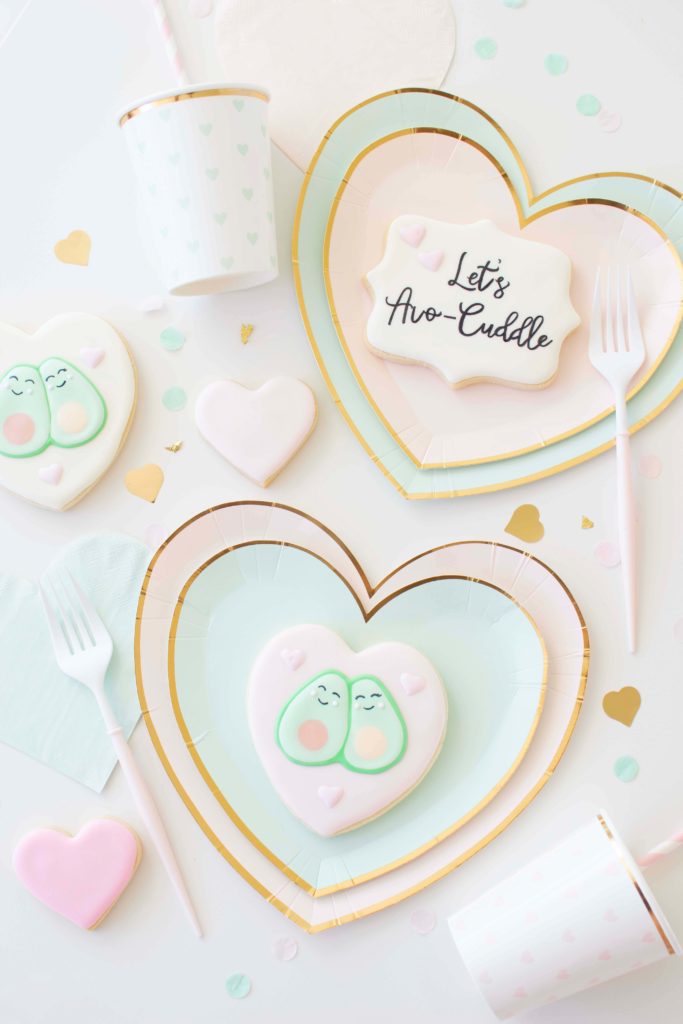 The inspiration, as always, was my son and my daughter. I figured the adorable avocado couple could represent their siblings love and friendship. I was planning on a sweet and simple set up. Nothing over the top. A table for two, to be exact!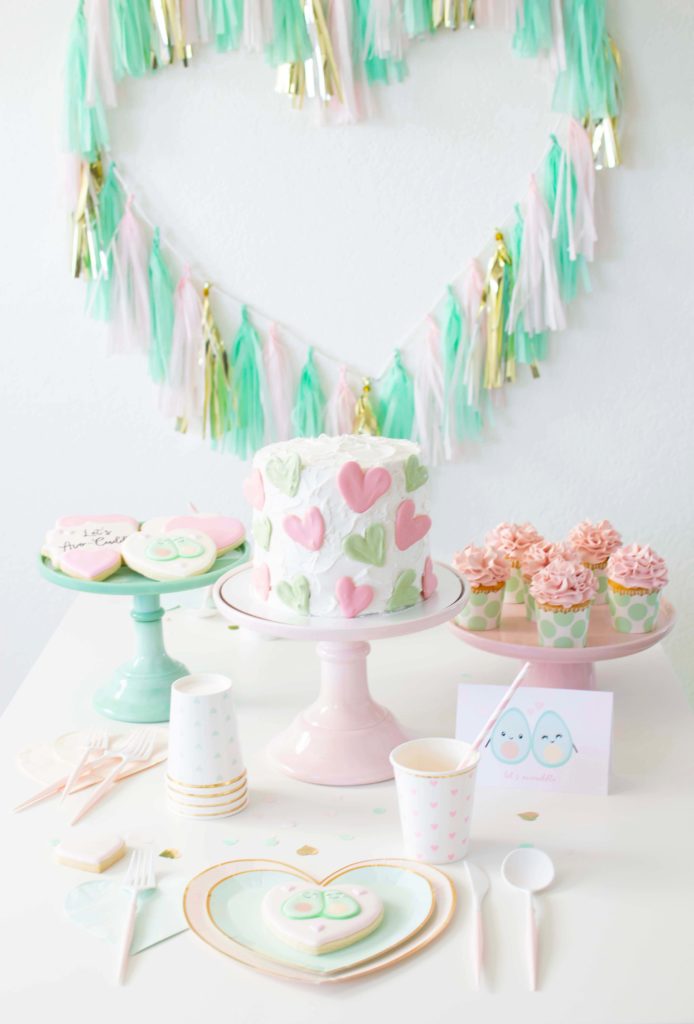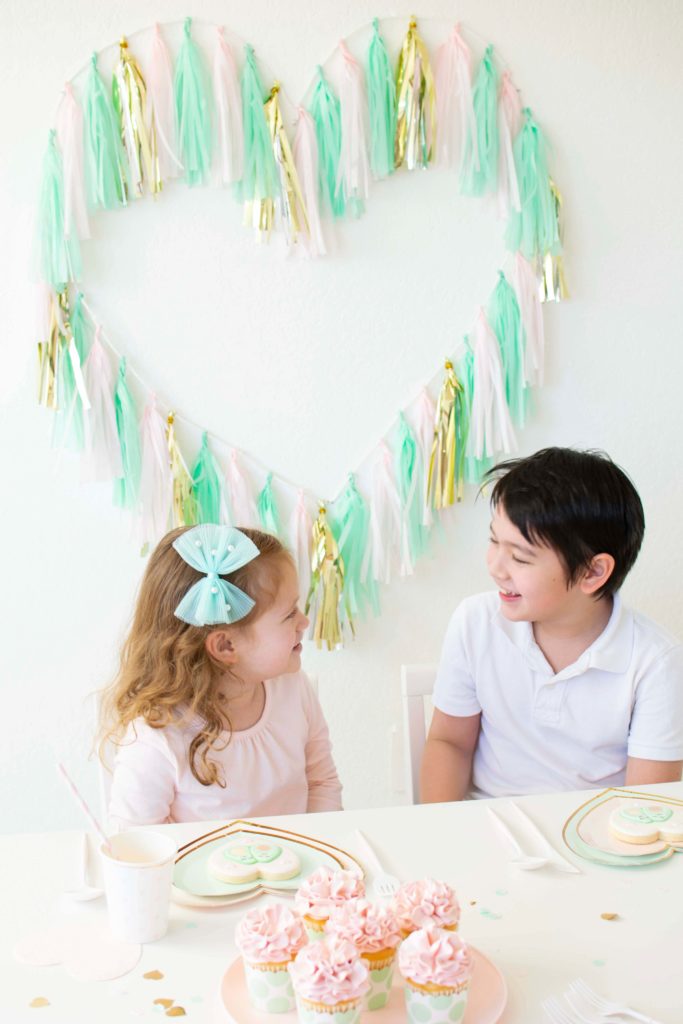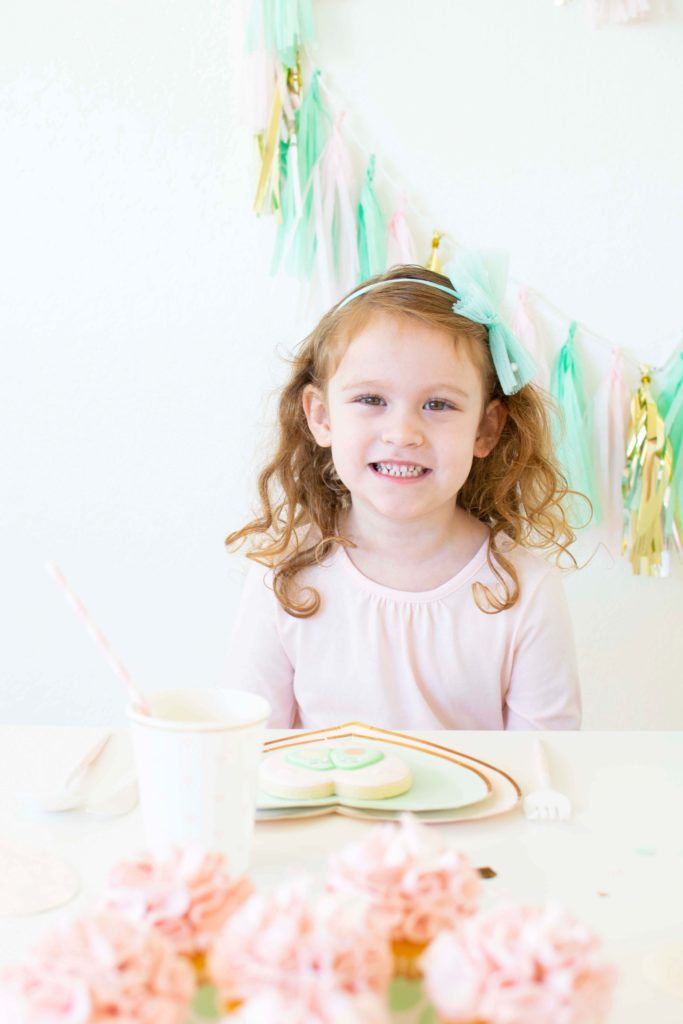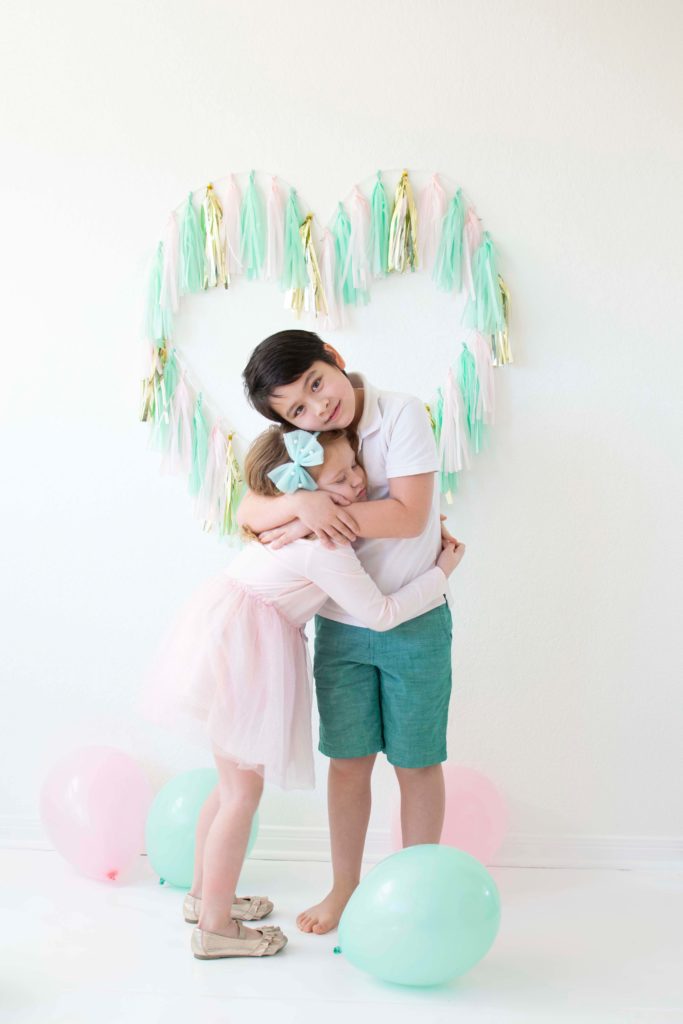 I know our audience loves when we design printables they can download to host their own parties. I designed toppers that are perfect to dress up cupcakes and 4×6 cards you can use to wish a loved one a Happy Valentine's Day! (Download free printables at the end of this post)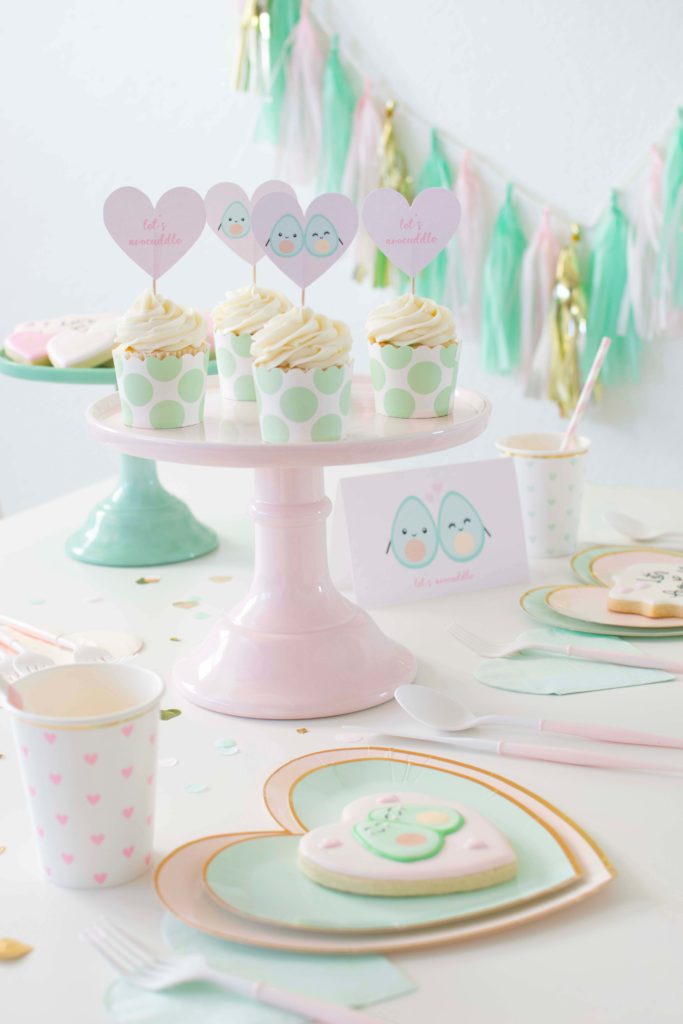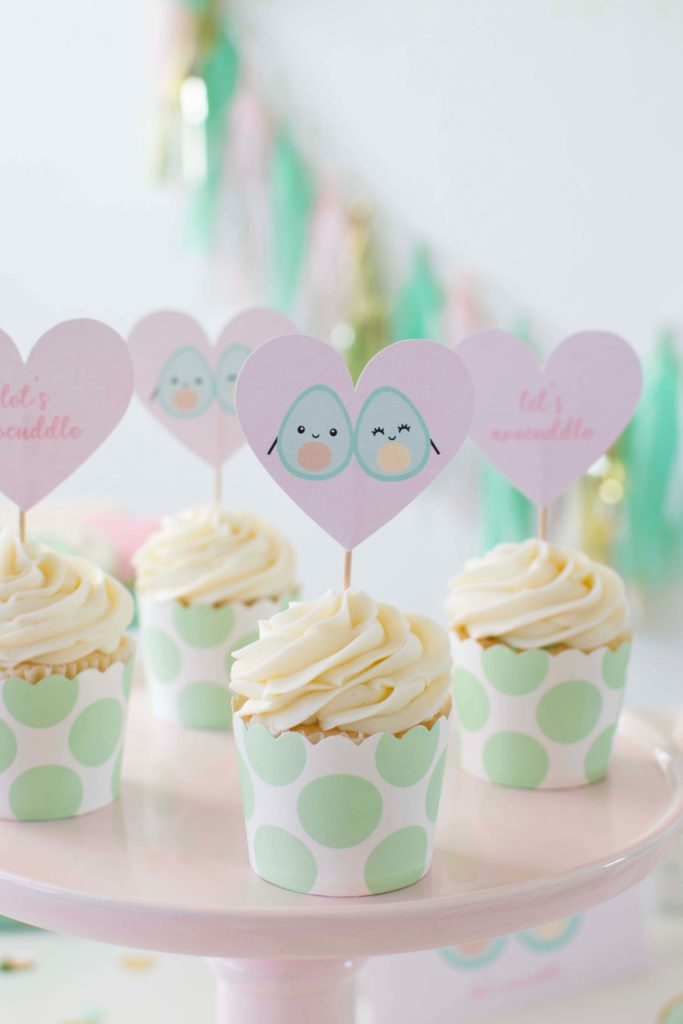 Besides the adorable cookies, a cake decorated with chocolate hearts, brigadeiro jars and cupcakes were among the sweet treats!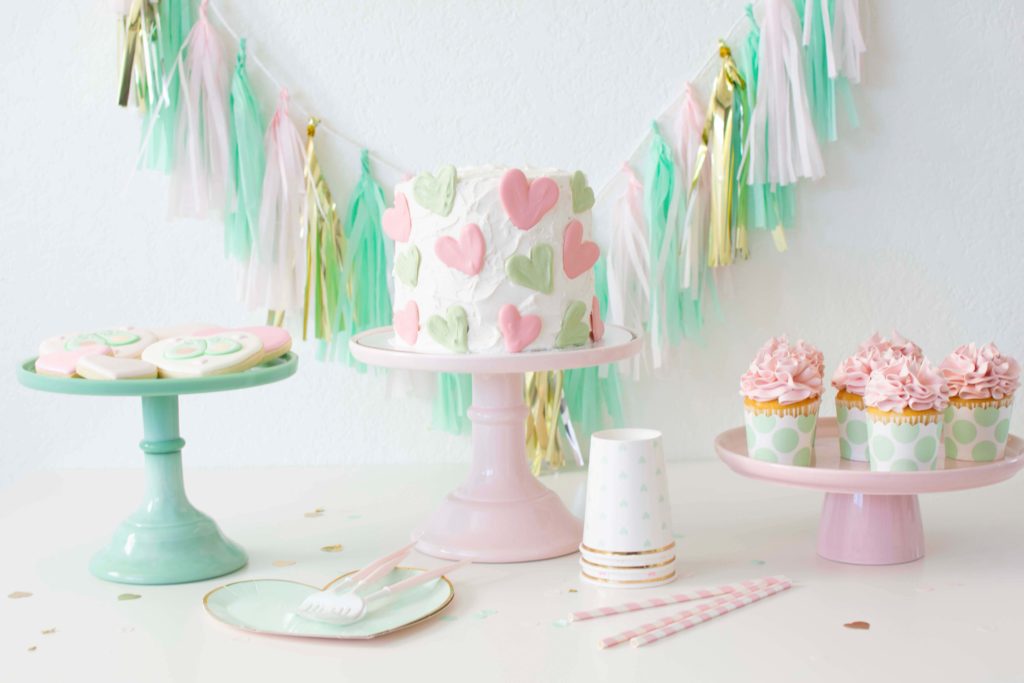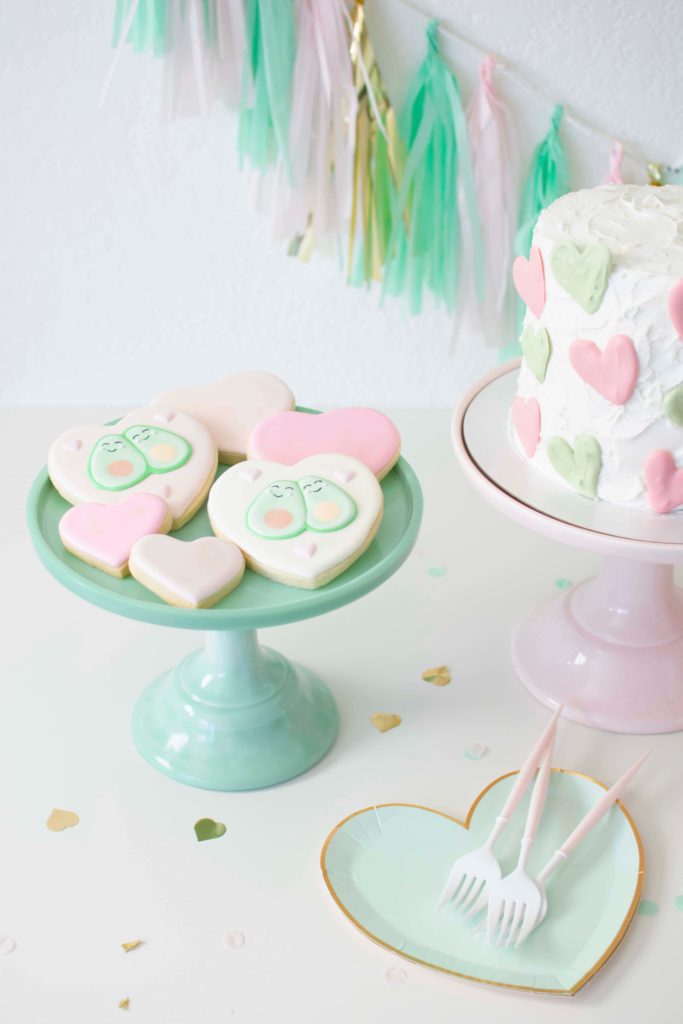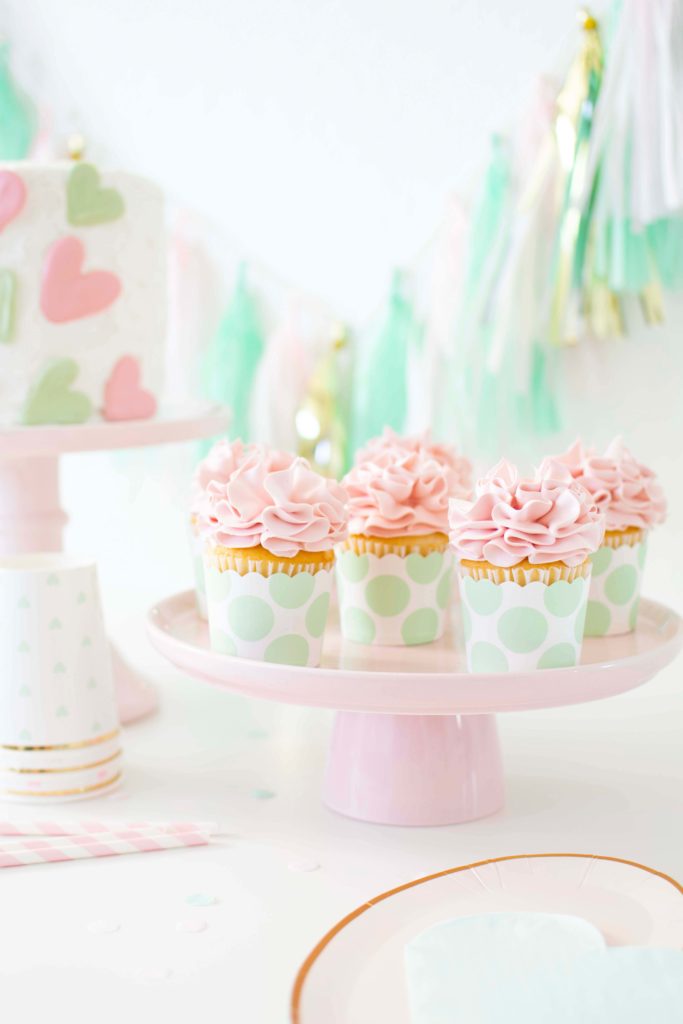 I made hearts in pink and green using melted chocolate to decorate a buttercream cake inspired by a tutorial from Erin Bakes. I saved a few to decorate the mini brigadeiro jars as well.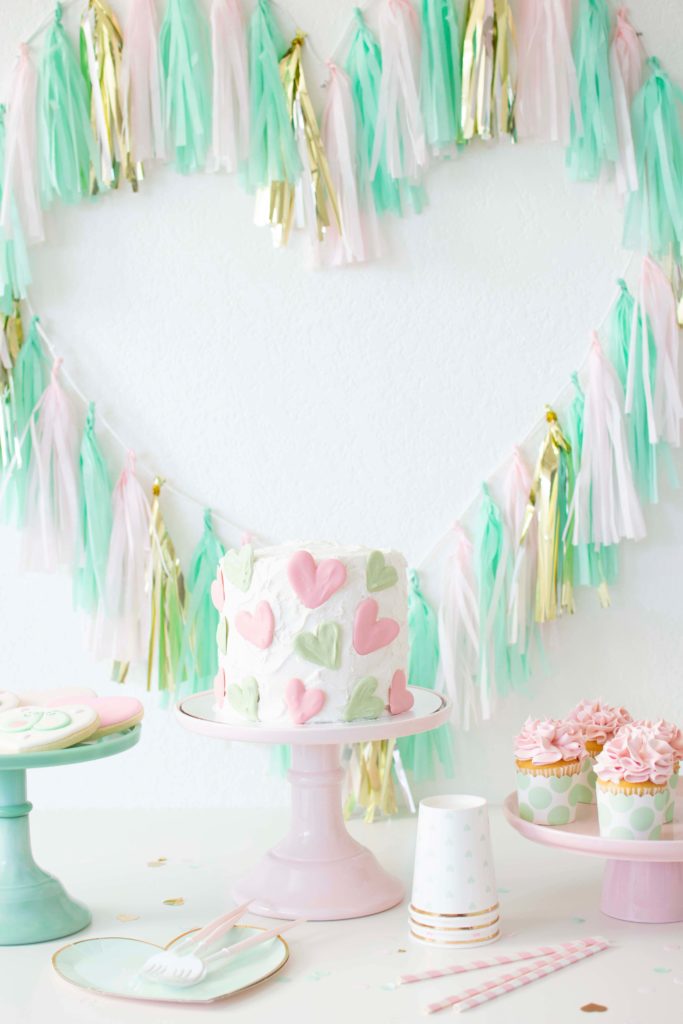 My friend Sabrina of Simply Brigadeiro made delicious pistachio strawberry brigadeiro jars. I dressed them up with sprinkles, chocolate hearts and mini wooden spoons.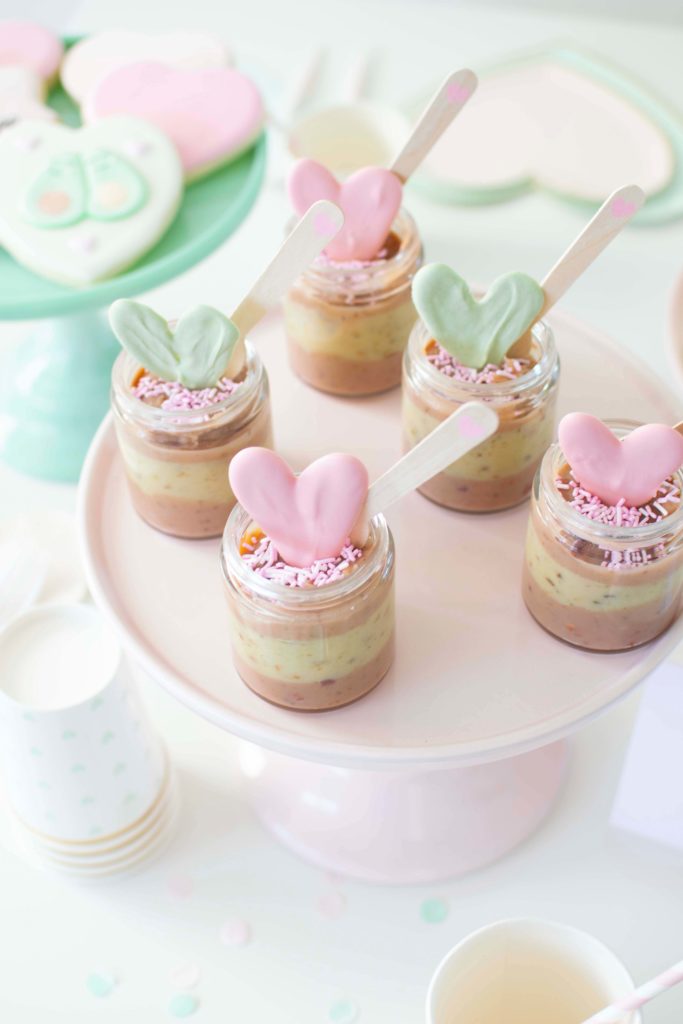 Last but not least, the heart backdrop was a fun DIY I created using wire and tissue tassels. You can follow our Tissue Heart Party Backdrop tutorial to create your own!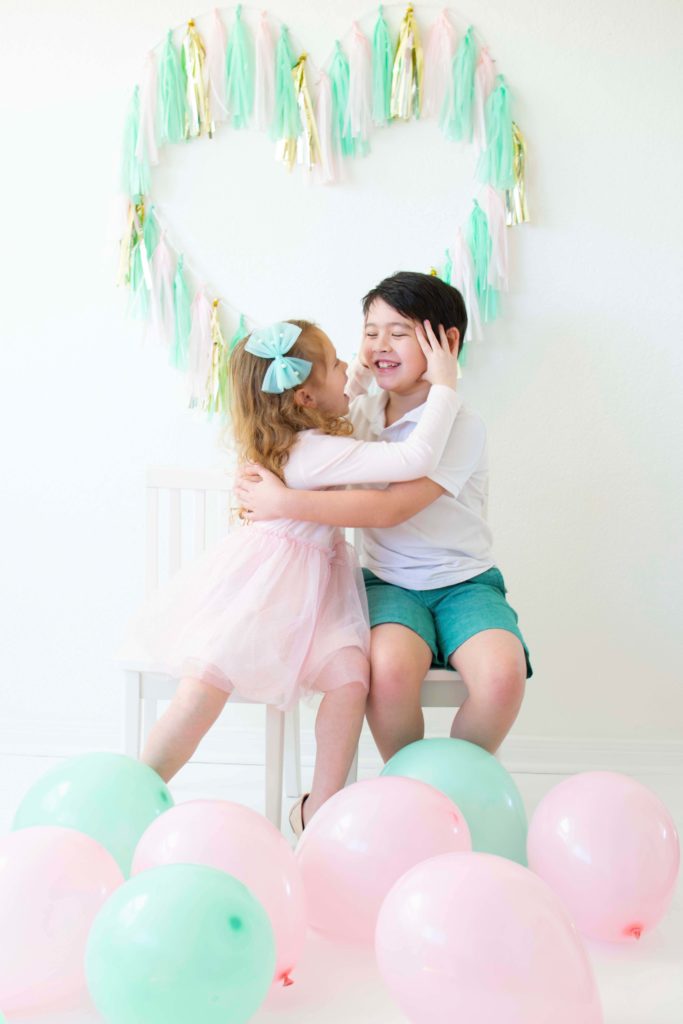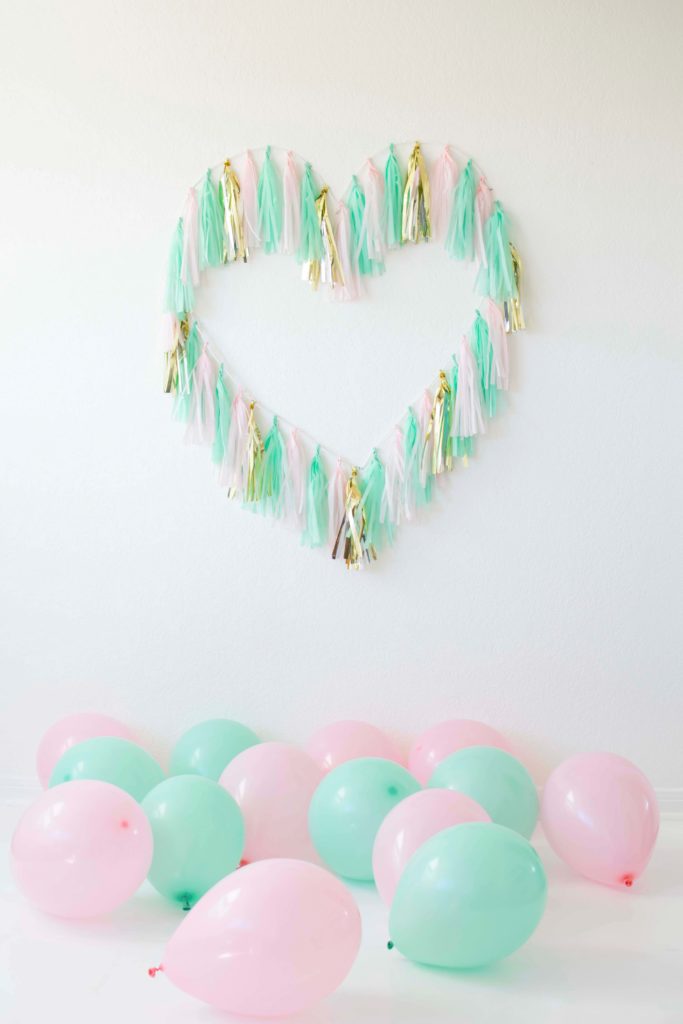 Happy Planning, friends! I hope you enjoyed this sweet theme idea for Valentine's Day!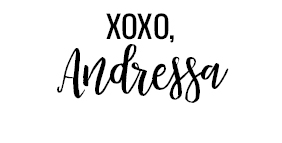 Styling & Photography: Andressa Hara of Twinkle Twinkle Little Party
Cookies: Cocoa & Confetti
Brigadeiro jars: Simply Brigadeiro
Pink Flatware: Sophistiplate
Heart plates, cups and napkins: Cranky Cakes Shop
Cupcake Liners: Simply Baked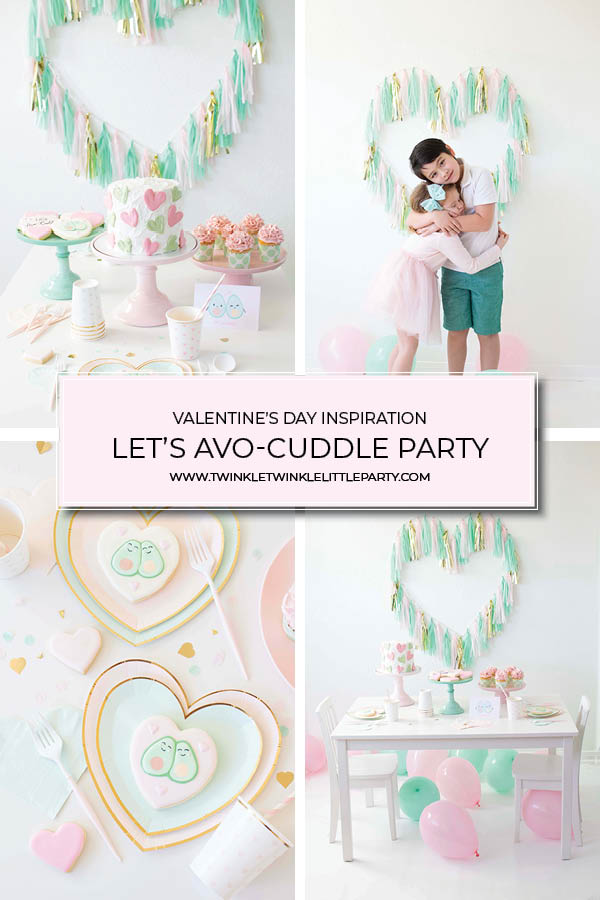 DOWNLOAD YOUR FREE AVO-CUDDLE PRINTABLES BELOW: