This post is sponsored by Poply. All opinions stated are 100% my own.
Hello, friends! I have been so inspired by everything spring lately. Even though spring season is not officially here yet, I have been having so much fun creating pretty content to help you celebrate in style when spring season finally arrives.

Today I am channeling my inner Martha Stewart and sharing these beautiful (and yummy) colored deviled eggs that would make the perfect addition to a spring brunch. I am also excited to introduce to you a new cool app that's absolute perfect for all the party lovers like me!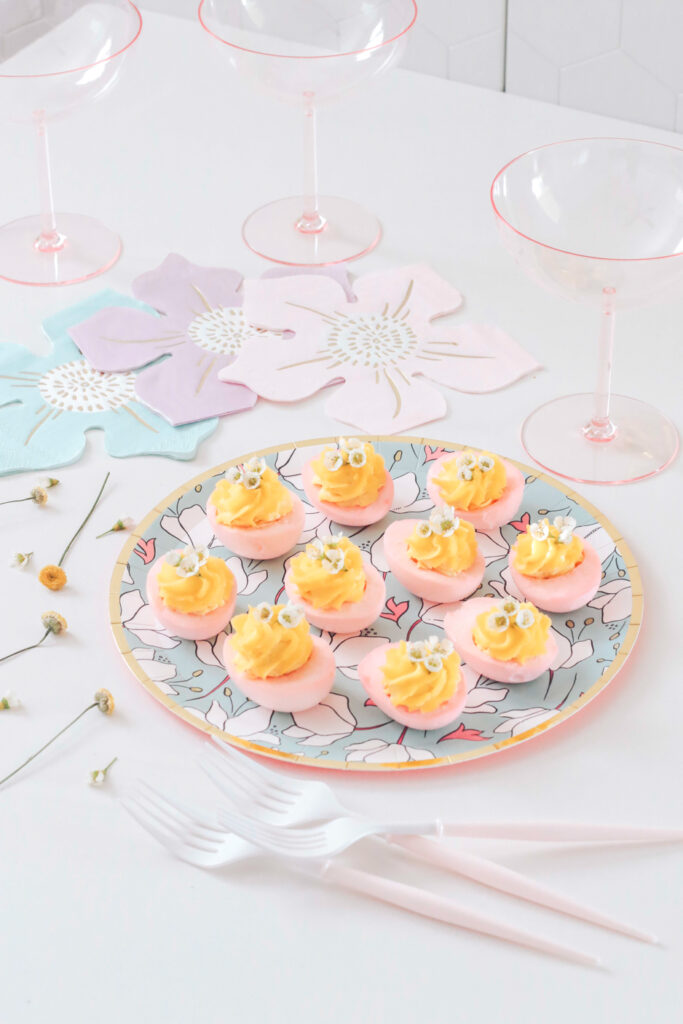 Spring is so close! Are you hosting any event? I am sure you are!

I was recently introduced to Poply and I am so excited to share it with you! I know most of you read my blog for party planning purposes so I figured you would be interested in this fun app as well.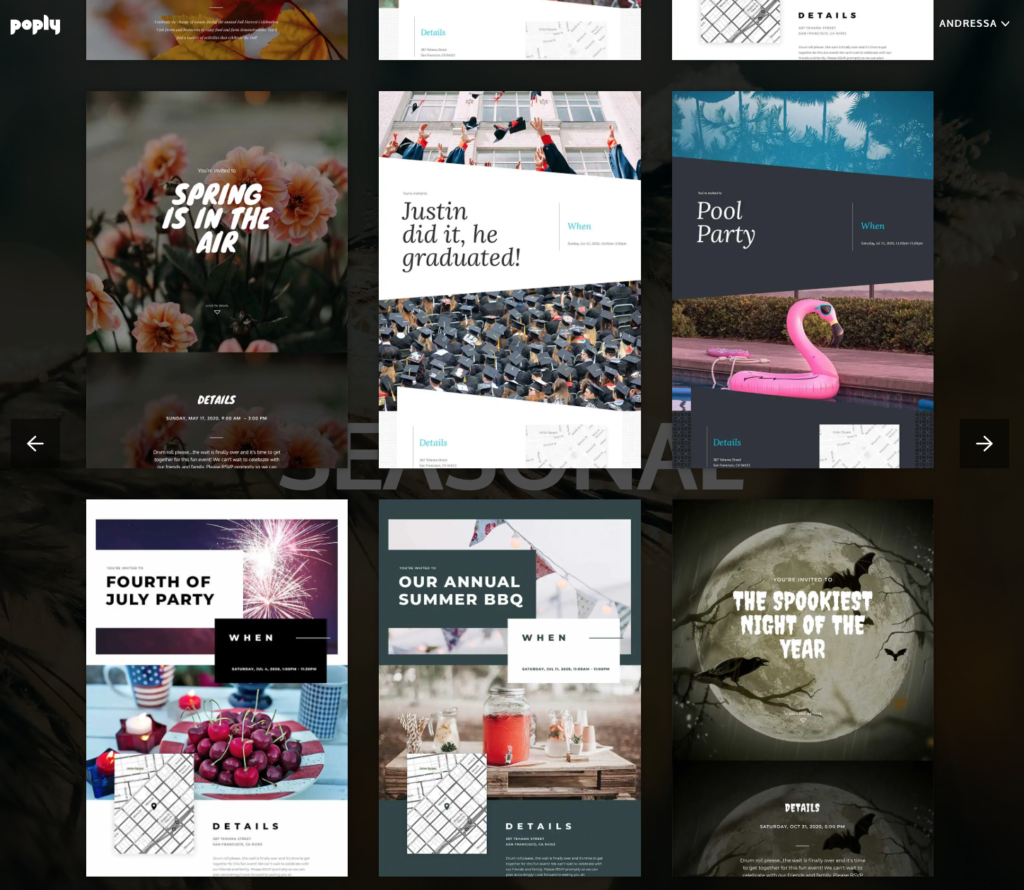 Poply is dedicated to help people like us, who love parties, to take our events to next level. You can customize invitations for any event using your own details and photos through the app or poply's website.

You can use Poply's built-in tools to quickly import guest emails from your phone or Google and manage the RSVP process from start-to-finish. I love the convenience of this app, friends!
The invitation is a full-screen experience that updates and changes as you scroll through it. Very cool!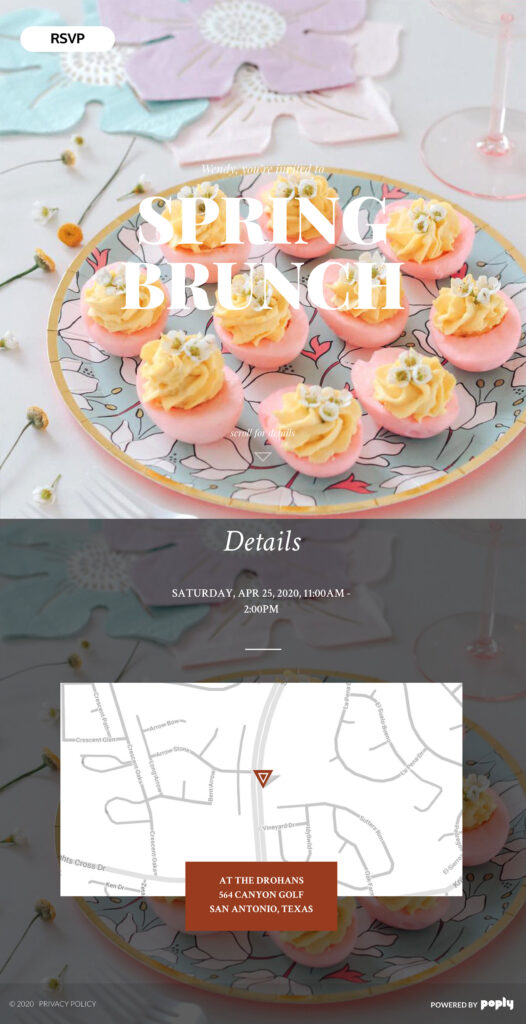 Now going back to our deviled recipe I mentioned!

I have seen so many versions of colored deviled eggs on Pinterest. If food coloring turns you off a little bit, you can use all natural plant based food coloring or you can even use beet juice.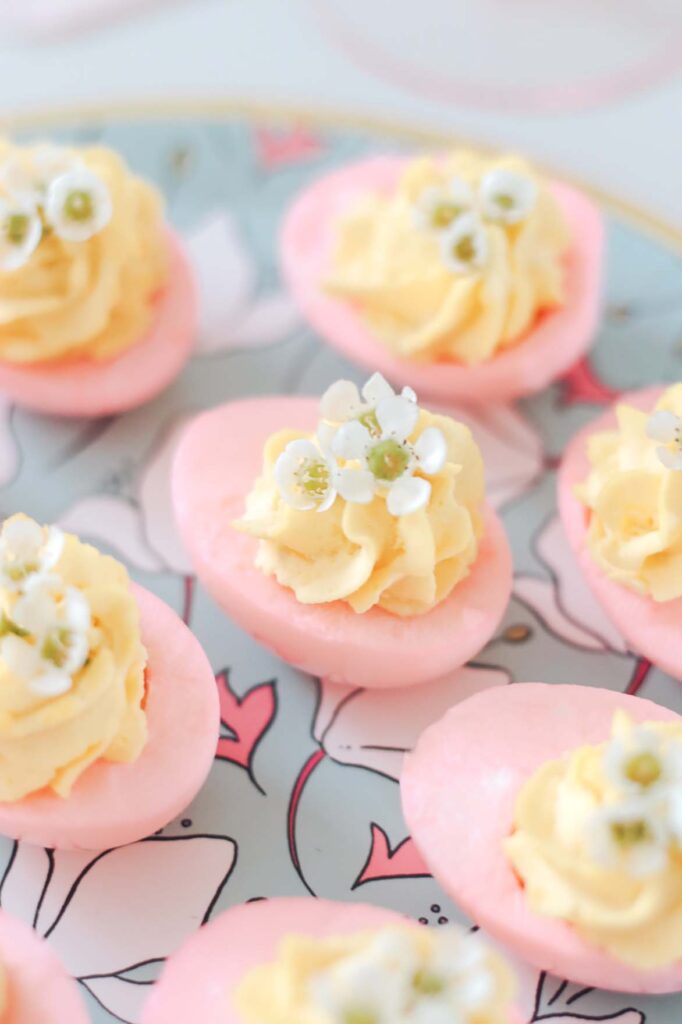 Ready to make some pretty pink deviled eggs?
What you will need:

12 large eggs
1/3 cup mayonnaise
1 tablespoon Dijon mustard
1 teaspoon white-wine vinegar or 2 tablespoons of pickle juice
Salt & pepper to taste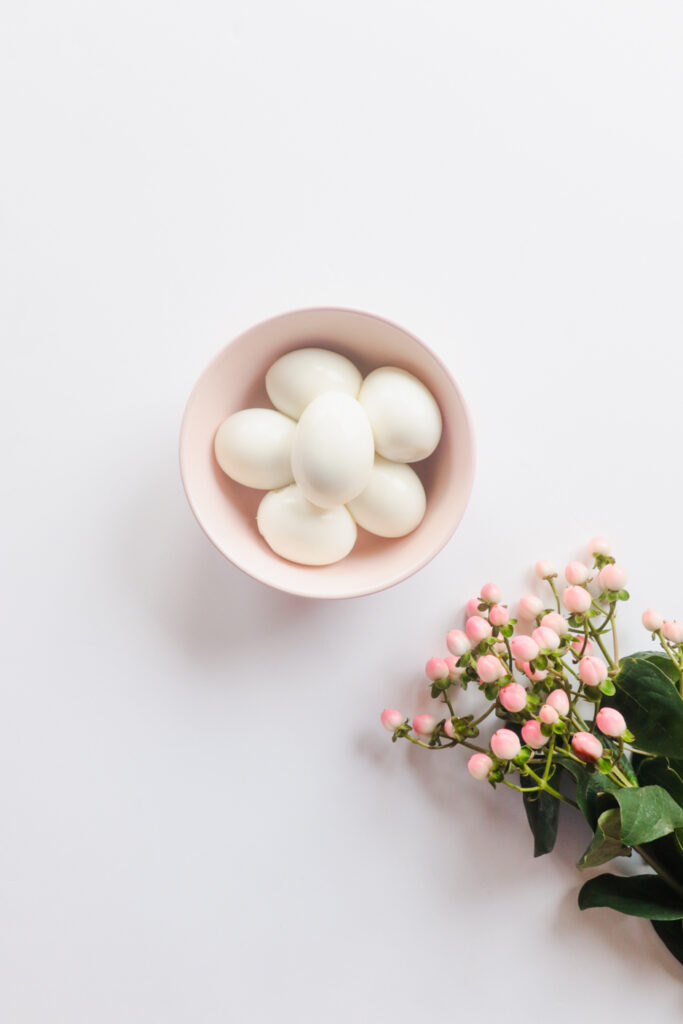 Peel and halve eggs lengthwise, remove the yolks and transfer to a bowl.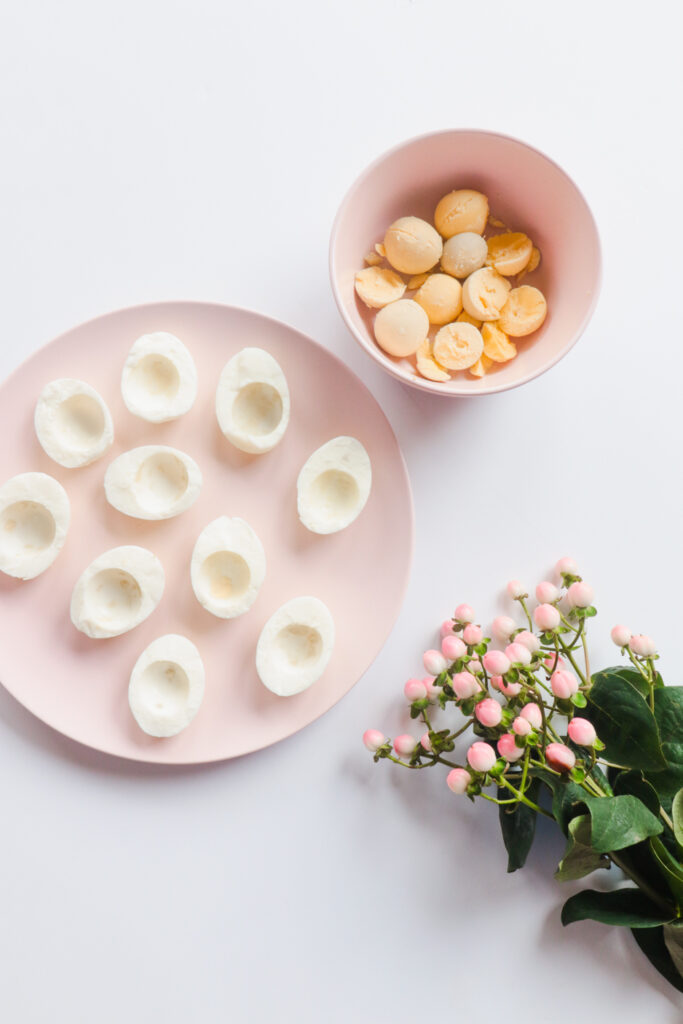 Fill up a large glass with 16 oz of cold water. Add two tablespoons of white vinegar and food coloring of your choice. Stir well. Gently add boiled eggs into the glass. Let them sit for about 10 minutes, or until the desired shade is achieved.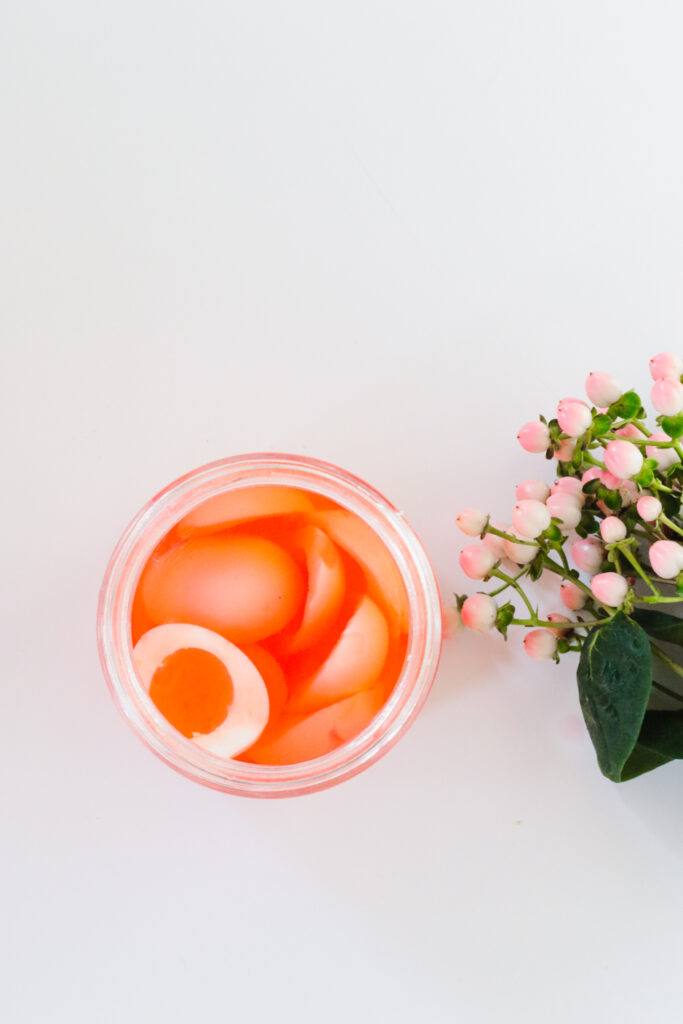 Remove colored eggs out of the jar and place them on a plate lined with paper towel. Pat the cavities dry if still wet.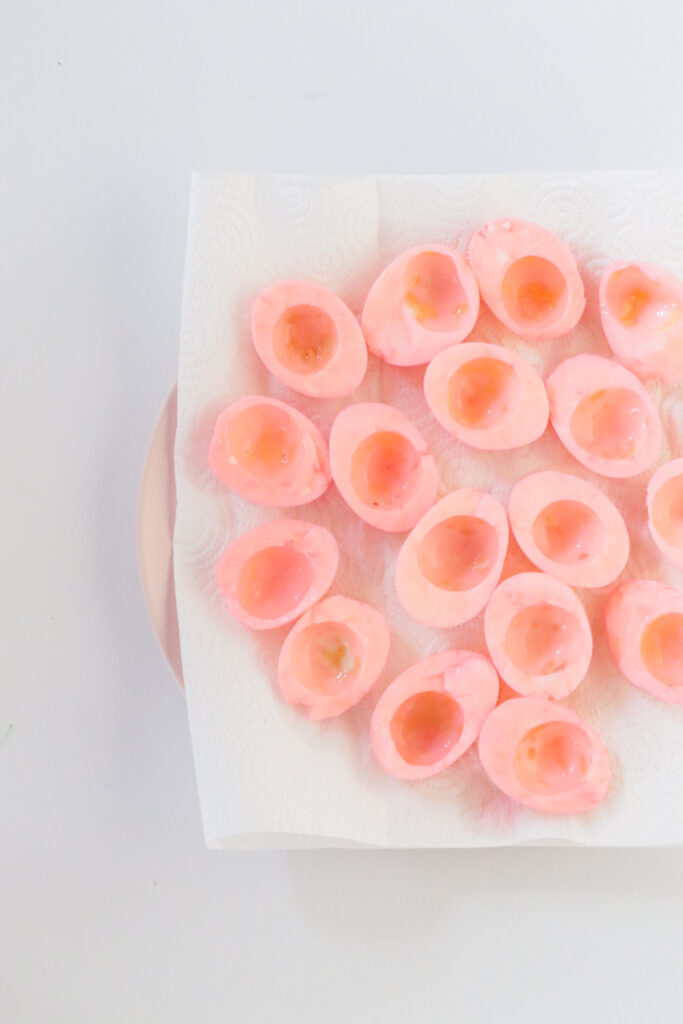 Time to make the filling!

Mash the yolks with a fork. Add mayo, mustard, pickle juice, salt and pepper. Mix well until well combined.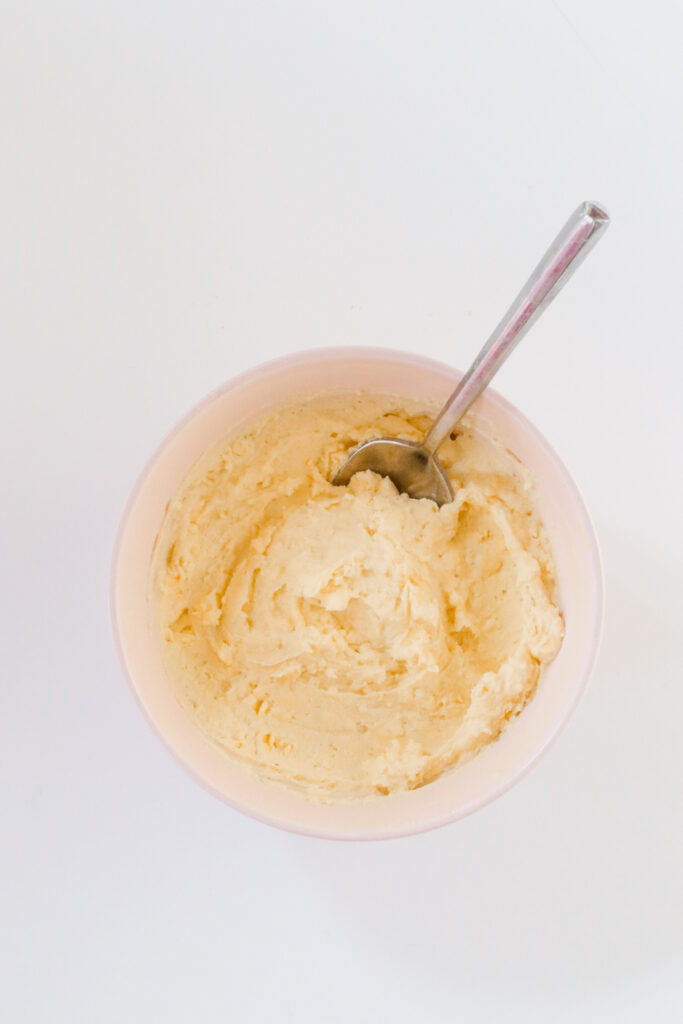 Fill up a pastry bag with the filling and pipe onto the eggs as if you are frosting a cupcake.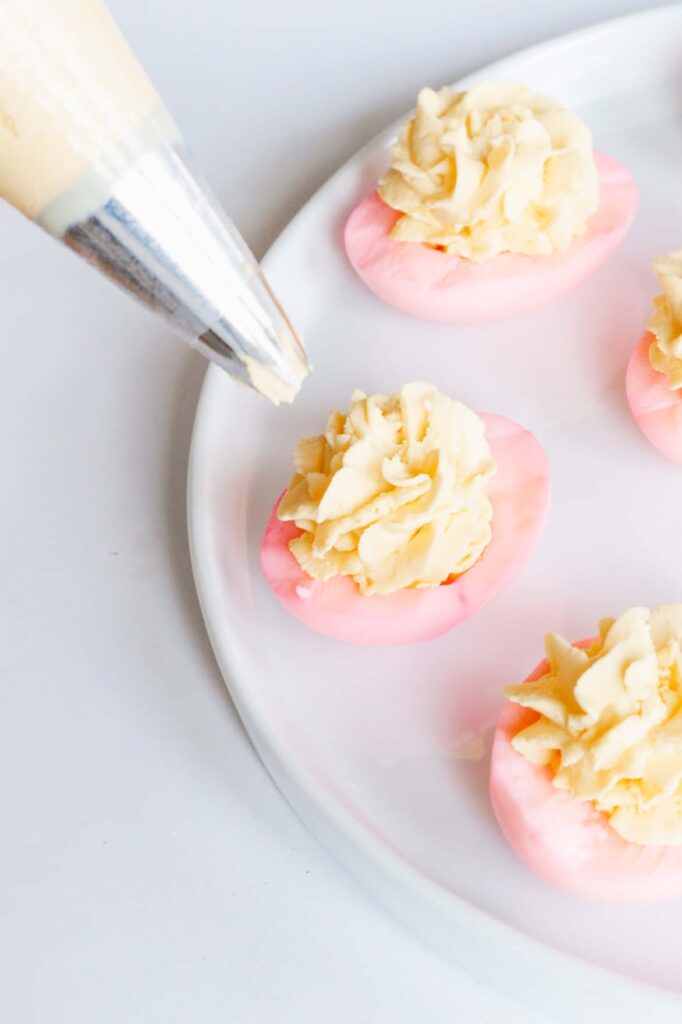 To add a spring touch, you can decorate them with mini edible flowers. Promise they will be the talk of the party!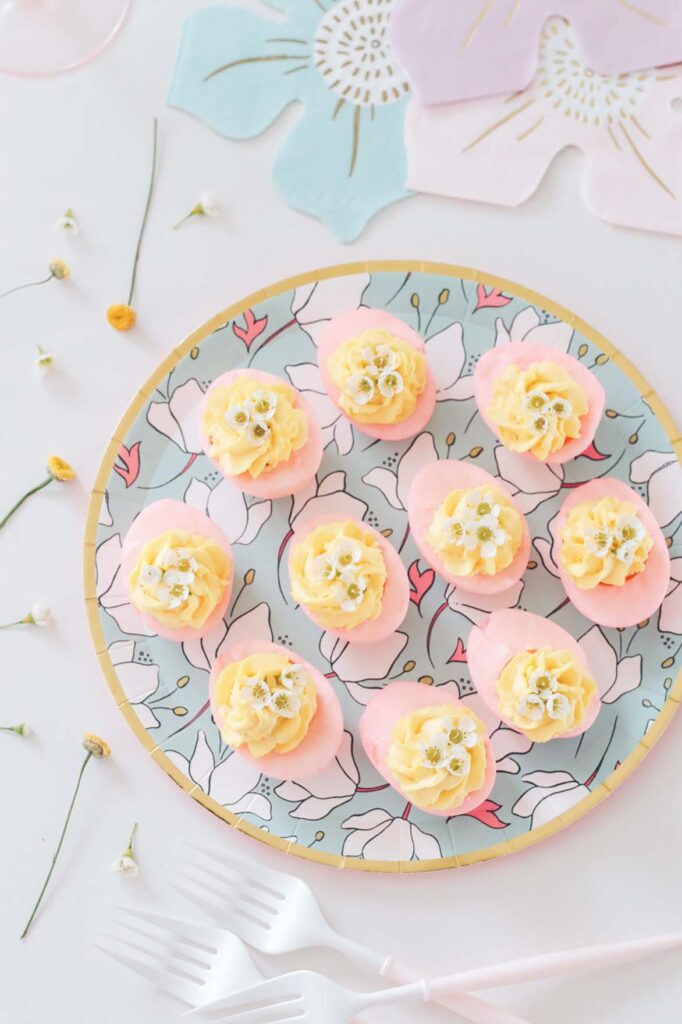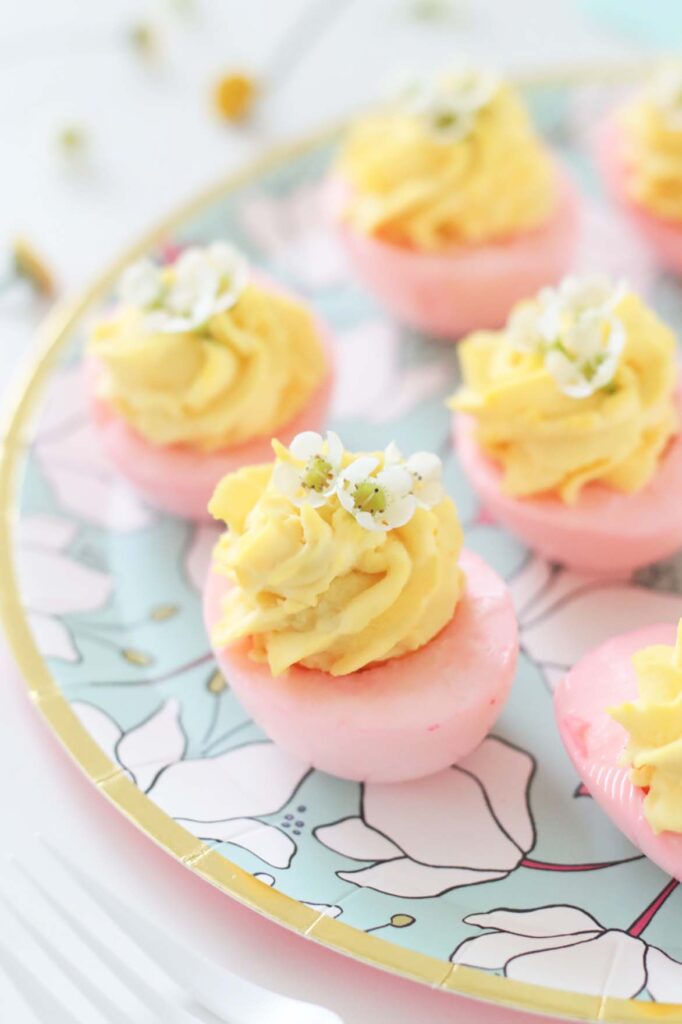 I hope you give this recipe tutorial a try! And if you are hosting any event – impromptu play dates, birthday parties, holiday parties and even workshops, keep Poply in mind!
You can download the app or simply go to their website to start creating your own customized invitations for free!

Follow Poply on Instagram & Facebook