This post is sponsored by Sticker You.
Hello, friends! It's almost time for Back to School? Oh, my! That went fast! Honestly, we are so ready to go back into our "normal" routine! My 4-year-old started school last Monday and my oldest is going back in a couple of weeks! To help you get ready for school, I am sharing The Best Back to School Stickers by Sticker You! Seriously the coolest stickers to label kids' school supplies, lunch boxes, bottles, clothes, shoes and much more! Life changing, friends!

The first things we labeled were the lunch boxes, bottles and mini containers. Countless times, my kids lost their bottles and mini containers. I kept buying new ones over and over. These stickers are wonderful as they are waterproof and dishwasher-safe! On Sticker You, you can create any size sticker and personalize them the way you (and kids) want.
My kids were so thrilled to pick their favorite designs. My daughter picked unicorn and rainbow, of course. My son, the little future astronaut, went with an Outer Space theme!
I love the fact you can mix and match instead of having the same design in one page. It's great if you have more than one kid!




Another type of label that can be SUPER helpful are the allergy labels. You can add your contact phone number in case of emergency and an icon of what your child is allergic to. No worries about removing them each day. These stickers will hold strong even after hand washing or running your items in the dishwasher.


Another BIG TIME favorite are these Stick-on clothing tag labels! They adhere to your kids' clothing tags without any ironing! True story! I am SO excited about them! If your child needs to keep extra clothes at school in case of any accident, these labels are perfect. Bye bye permanent markers! They are strong enough to stay on during washing, drying, or even water activities!

Last but not least…How cool are these Shoe Labels? It is seriously the best! These personalized extra sticky waterproof shoe labels will get you organized by identifying everything from sneakers to flip flops! They will certainly keep each shoe on the right foot, and with the right child! Not to mention, they are super stylish.


Aren't these labels amazing? I am so excited about them! Tell me what items you would label for Back to School, friends! I am sure pretty much anything, right?
Come winter, I will be sure to labels all of my kids' jackets with name and phone number as they both lost their favorite ones last winter!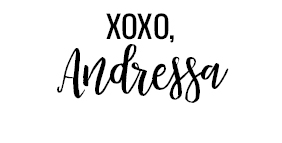 All images belong to Twinkle Twinkle Little Party.