It's no secret one of the things we absolutely love to do together as a family of four is reading. We read a lot! During the summer when we can spend a lot more time together and it's too hot to play outside, we read. Of course we have several books from the wonderful I Can Read! series for emerging readers, so I am super excited to partner with HarperCollins to share how my husband and I make reading fun for our kids and encourage them to read daily!
My husband and I truly believe developing good reading habits is a fundamental skill to help our kids to succeed not only academically, but it also helps them build independence and self-confidence. Through reading, they can begin to understand the world on their own.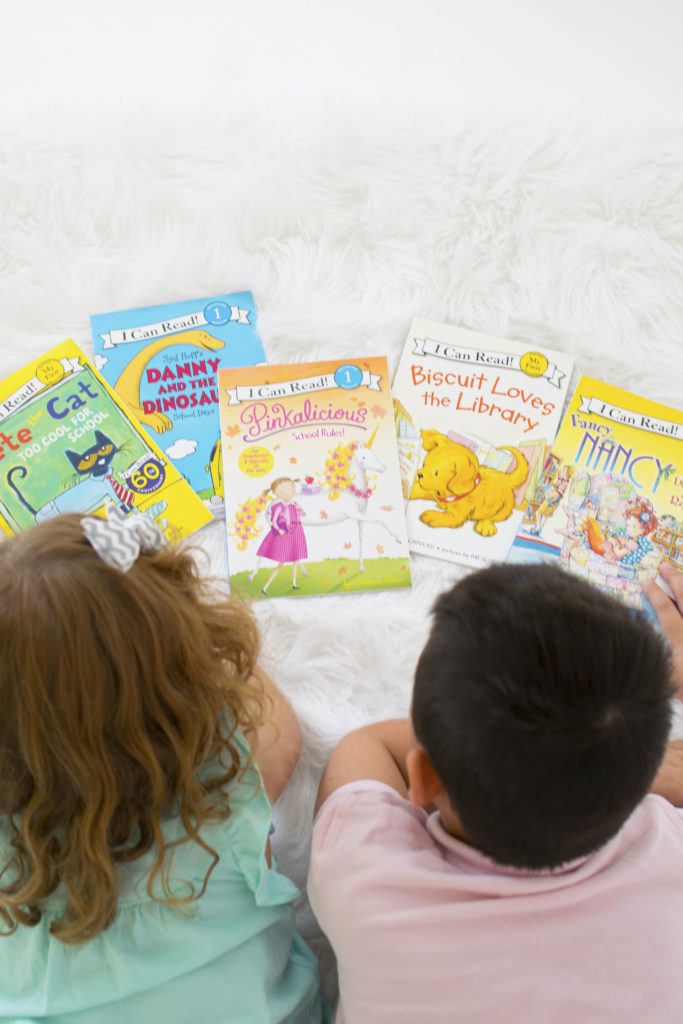 Even though I had very loving and present parents, they didn't really encourage me to read. My dad being a CPA, worked long hours and my mom tried to run our supermarket business  on her own. I don't have lots of memories of my parents reading with me and my siblings due to their busy schedules. The passion for reading and becoming such an early reader, I owe that to my teachers.
When I became a mom, I really wanted to be present for my kids like my parents always were and instill in them a passion for reading like the teachers did for me.
Our son was also an early reader. He is 8 years old now and an avid reader. I Can Read! series was definitely part of his learning process and it's been wonderful for his sister as well.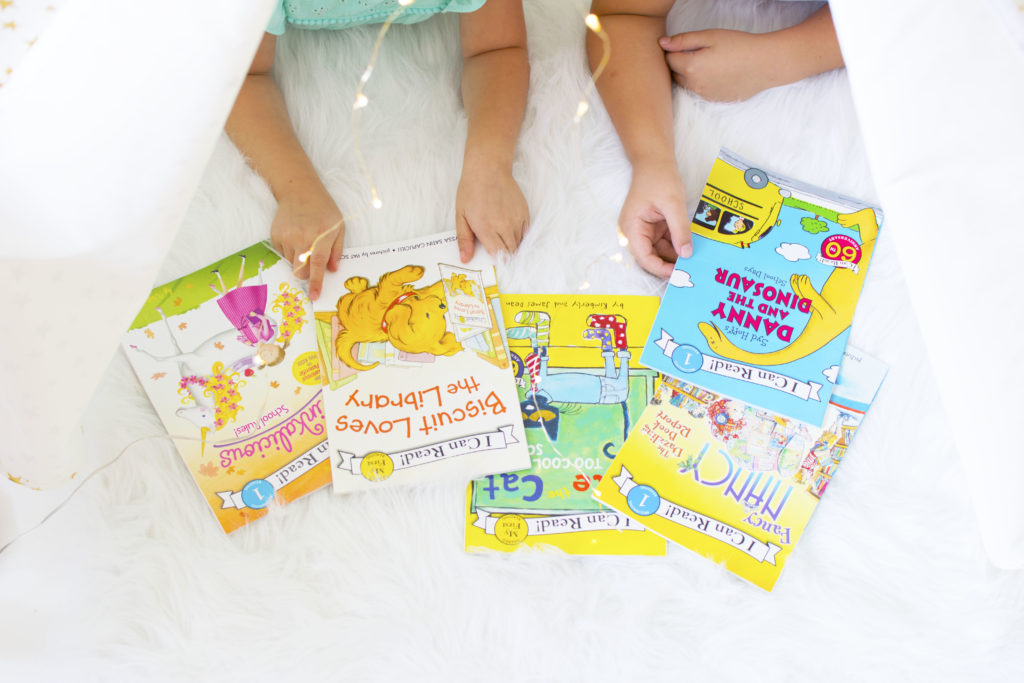 These wonderful books focus on fun short stories, and are written with simple vocabulary. The word repetition and whimsical illustrations help our daughter read simple sentences and recognize sight words she has learned in school. She absolutely loves all the fun characters, such as Pete the Cat, Biscuit and of course, Fancy Nancy and Pinkalicious like any other girl her age. She reads them along with my husband and I, we also encourage our son to read with his sister daily. They love all the fun adventure stories and we love watching them bond over books!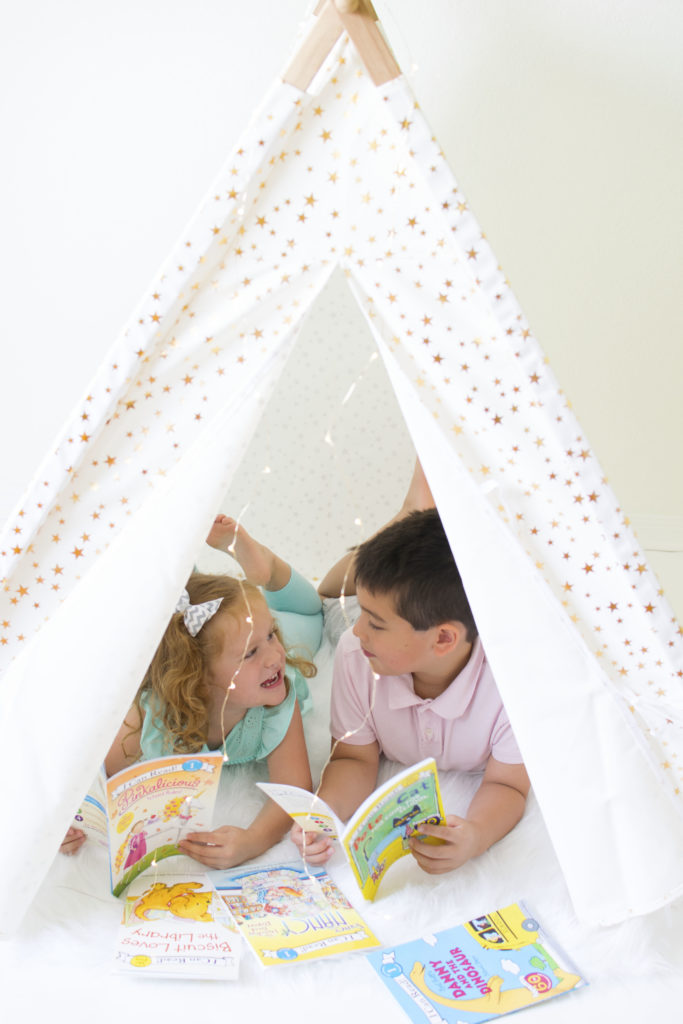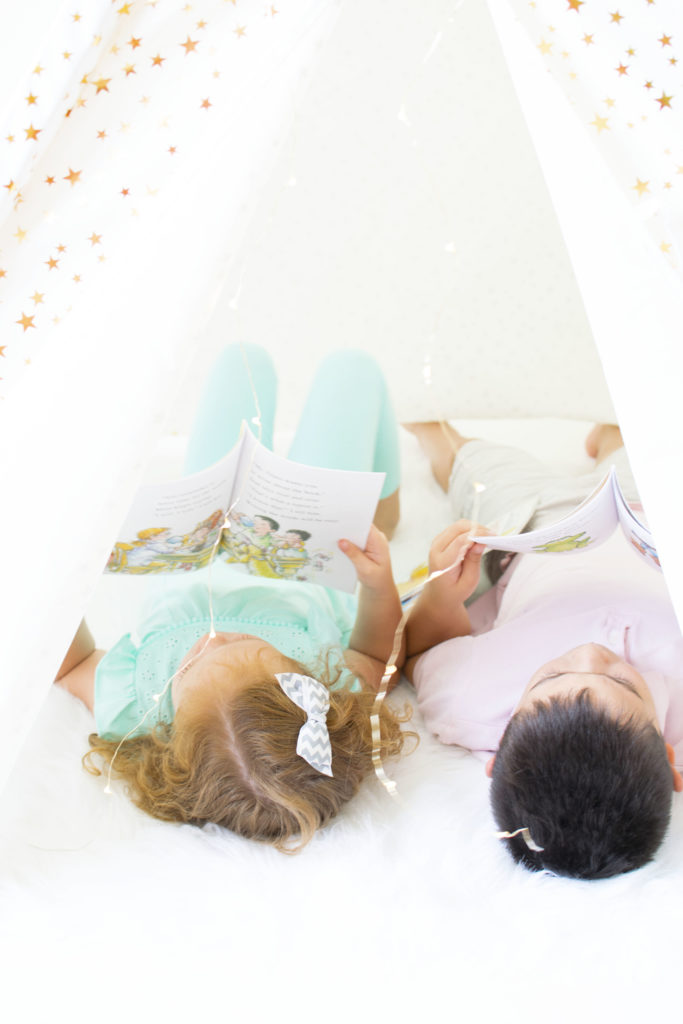 To keep them motivated to read, my husband and I always make time for reading. We do a lot of of shared reading. We read aloud to them every night and since our son is such a great reader, we take turns and get him to read a few pages as well. Even though he reads chapter books already, we keep in mind his sister doesn't so we like to keep our bedtime stories light yet enjoyable for both of them. Danny and the Dinosaur and Pinkalicious for example, are written with simple sentences using familiar words and the vocabulary is just challenging enough to stay interesting for him.
We also have a dedicated corner for reading. Every day, especially during the summer when our schedule is not as busy, they can have some quiet time and read a few books. Also, my husband and I always encourage them to find new books to read. We go to our neighborhood library weekly, which they love and we always take them to the bookstore to choose a book of their interest to add to their reading nook.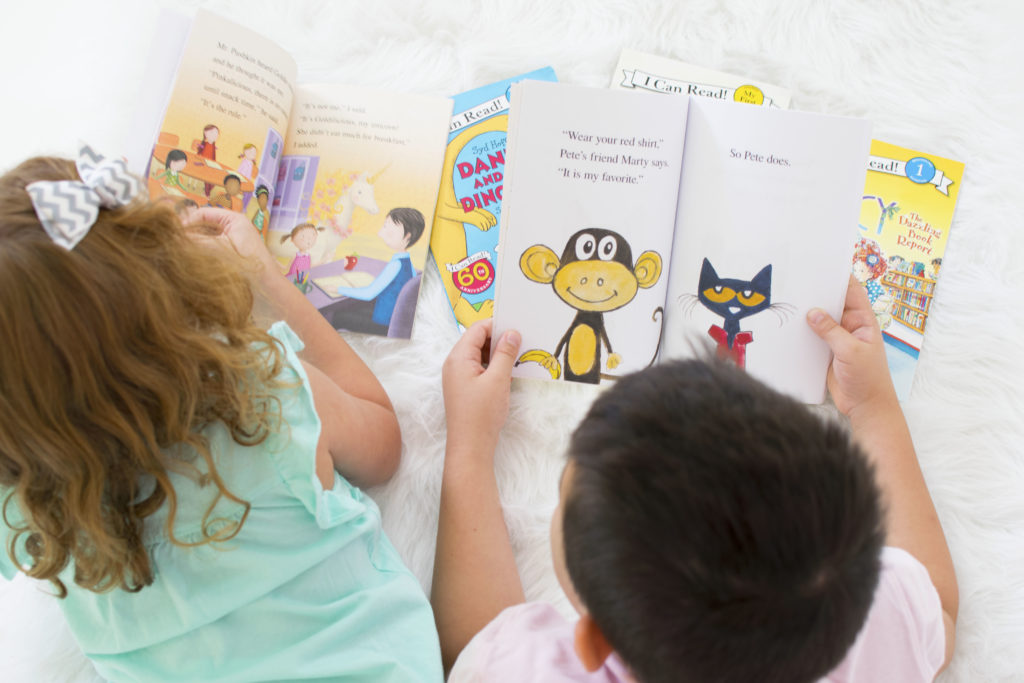 I Can Read! has books for kids at any level. Their guided reading level is wonderful and it helps you find the perfect books for your children. Whether your child is an emerging reader and starting kindergarten or he/she is starting 1st grade and eager to read on his/her own, I Can Read! gets you covered.
Back to school is around the corner, so be sure to check out our fun giveaway at the end of this post!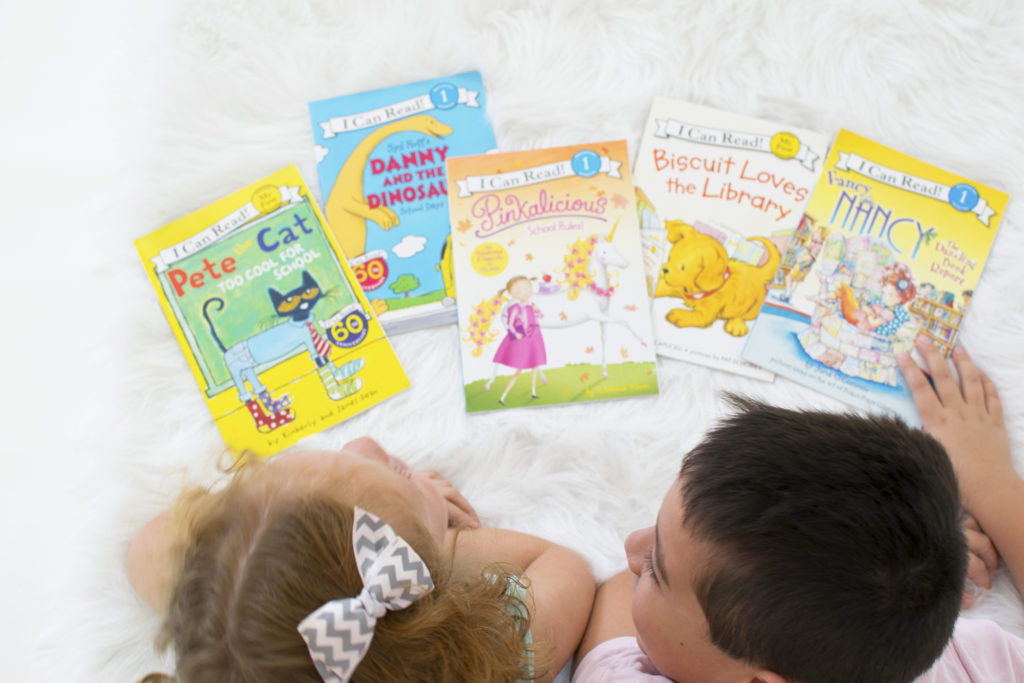 Claire and I had fun creating a fun head piece inspired by her favorite character Fancy Nancy. Using pipe cleaners and felt, we were able to create this adorable tiara for our Fancy Nancy reading sessions. Too cute!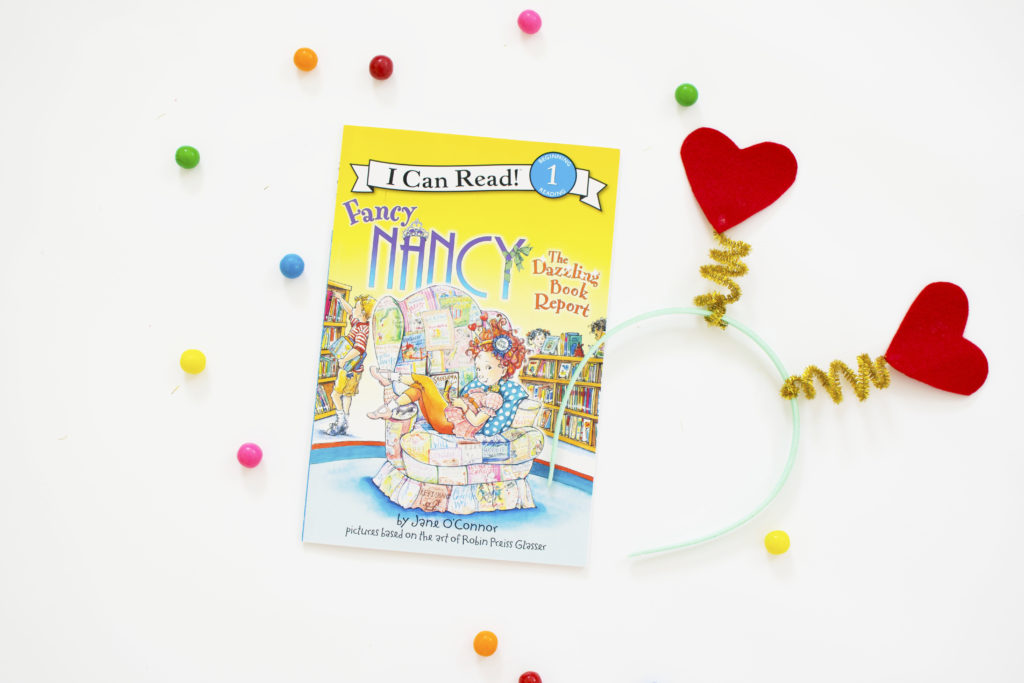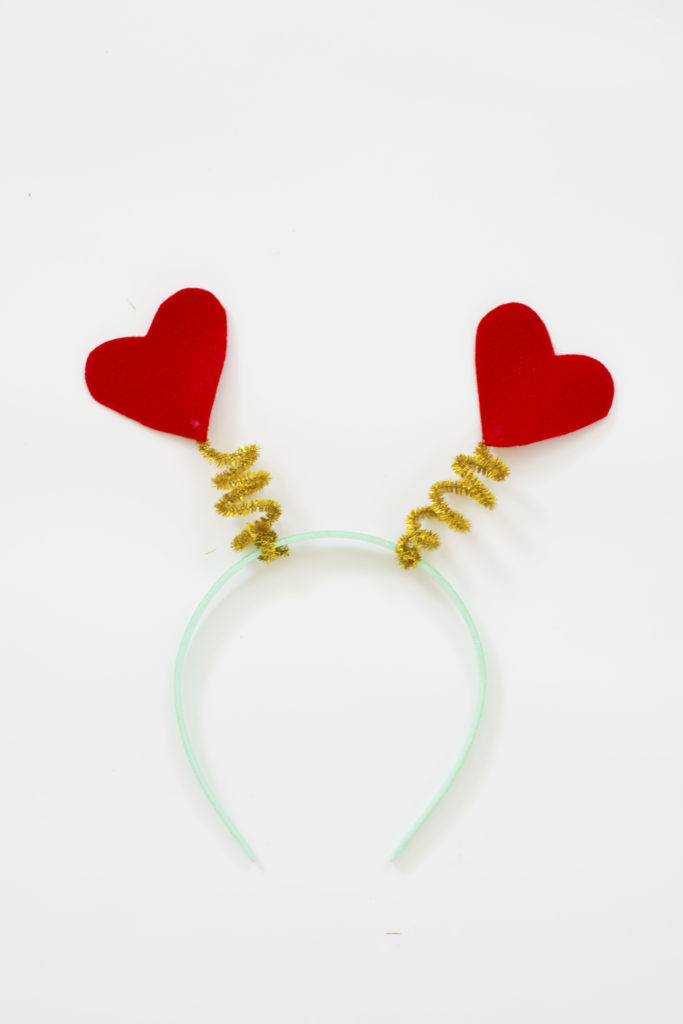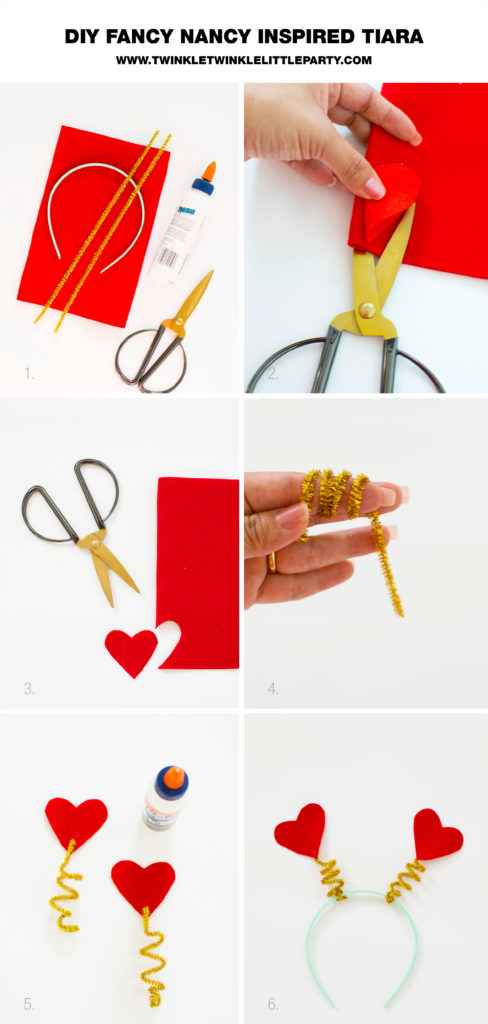 What you will need:
tiara
pipe cleaners
felt or scrapbook paper
glue
scissors
Directions:
1. Gather your supplies.
2. Using felt or scrapbook paper, cut out 2 hearts.
3. Wrap a pipe cleaner around your finger to make a spring.
4. Using glue, attach a heart on each spring.
5. Secure pipe cleaners onto the tiara.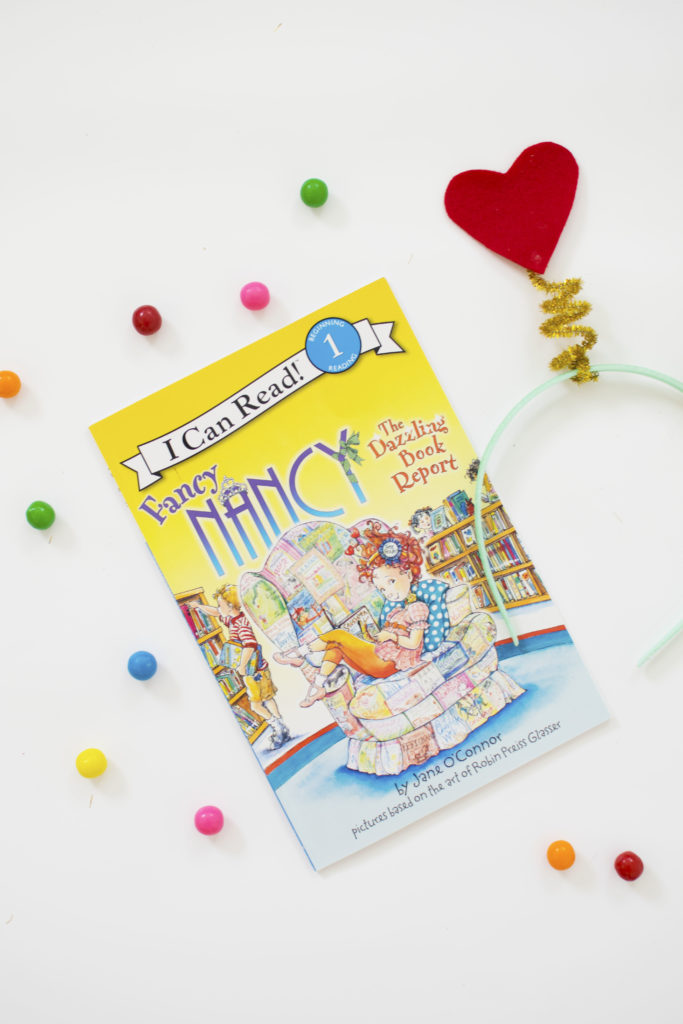 And because we love our readers, HarperCollins is helping you to get ready for back to school with exciting prizes!
One (1) winner with a U.S. mailing address receives:
A sample of five I Can Read! books;
A State Bags lunchbox & pencil case!
To enter this giveaway, simply go to @twinkletwinklelittleparty on Instagram!
Good luck, friends!