This post is sponsored by Disney Book Group.
Where are our Mo Willems fans? We are so excited to celebrate the release of Mo Willems' brand new Pigeon book: The Pigeon HAS to Go to School! , in stores now!
The Pigeon is about to get SCHOOLED. Do YOU think he should go?
Why does the Pigeon have to go to school? He already knows everything! And what if he doesn't like it? What if the teacher doesn't like him? What if he learns TOO MUCH!?! Ask not for whom the school bell rings; it rings for the Pigeon!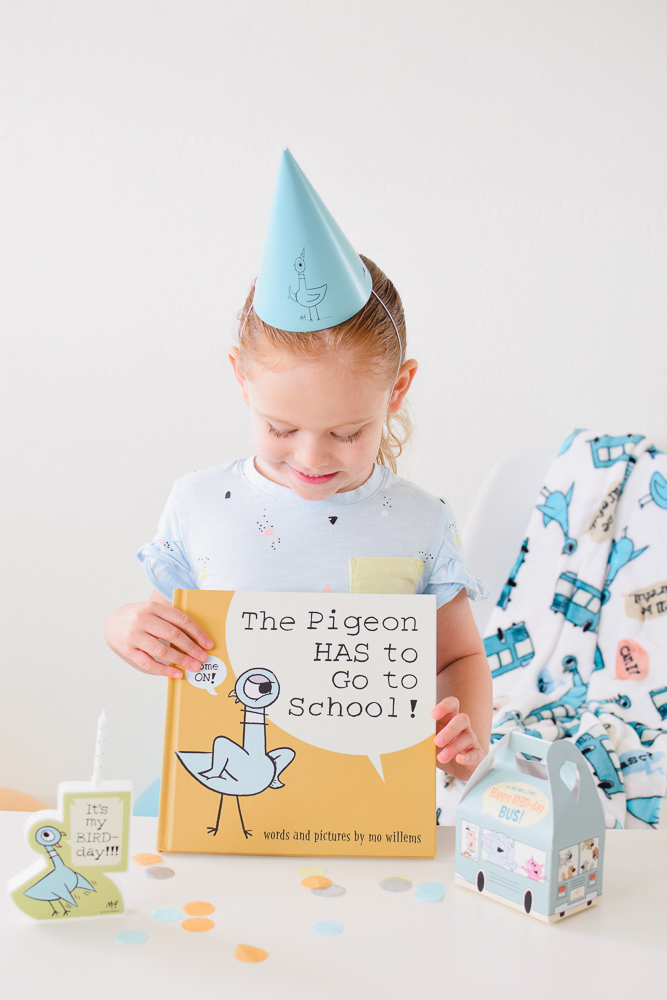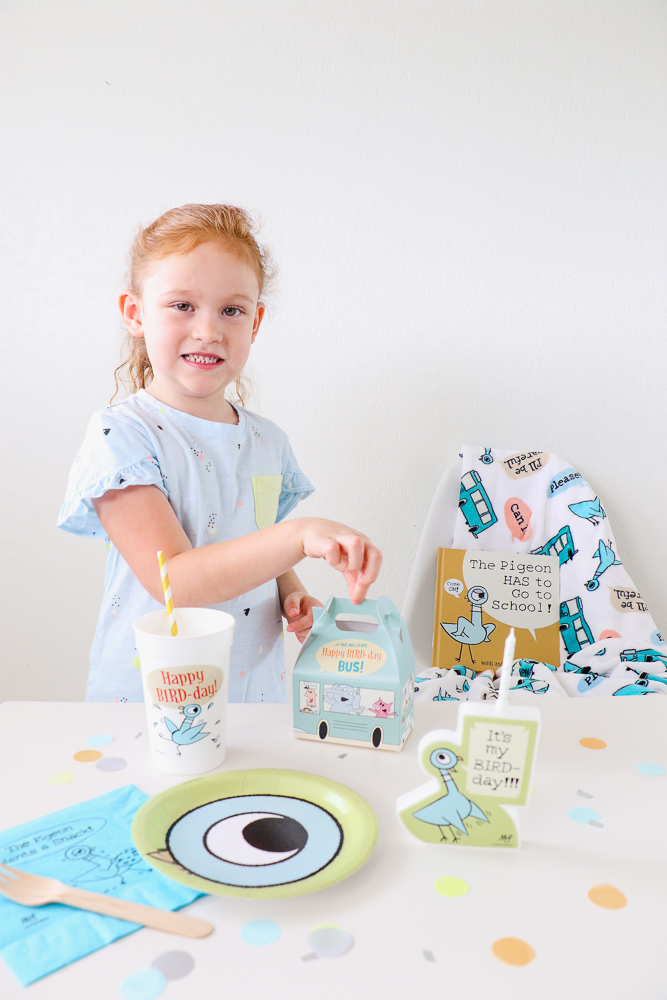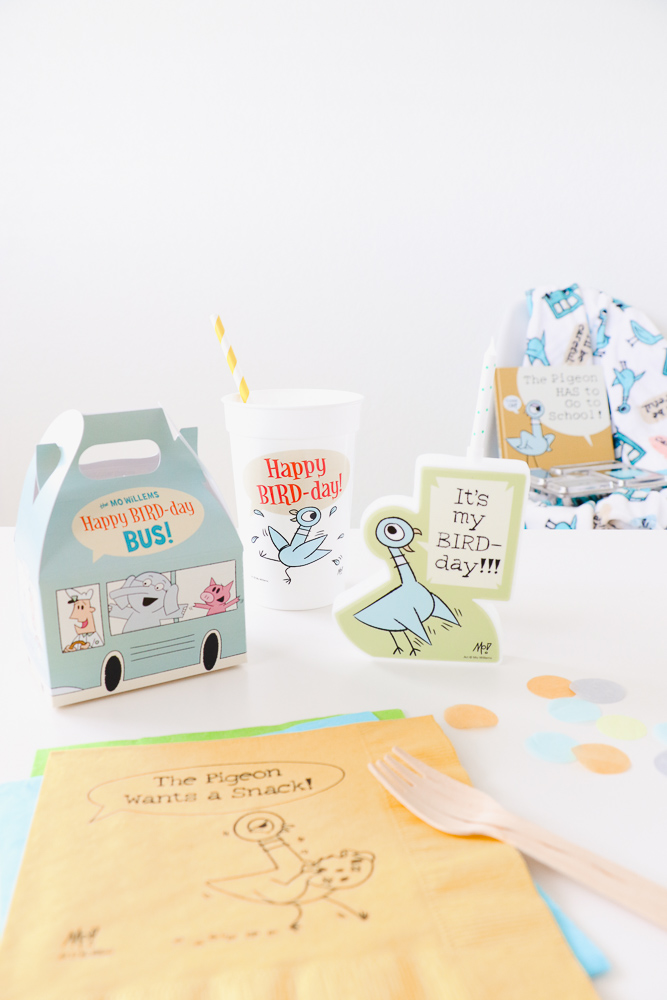 I put together a little party set up for the kids and we also had fun making Nut Free Coconut Energy Bites. They make the perfect snacks to take to school and we are happy to share the recipe with you!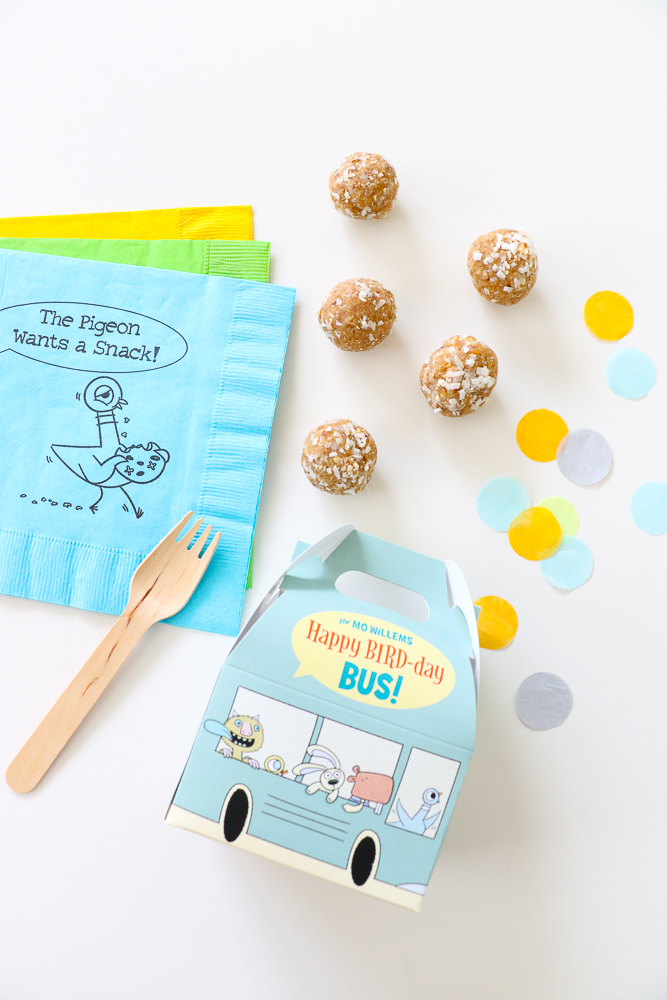 Nut Free Coconut Energy Bites (gluten free, nut free & vegan)
Courtesy of Kitchn
Ingredients:
1 3/4 cups unsweetened shredded coconut, divided
2 teaspoons melted coconut oil
3 tablespoons maple syrup
2 tablespoons unsweetened coconut milk
1/2 teaspoon vanilla extract
1/2 teaspoon ground cinnamon
1/8 teaspoon salt
Instructions:
Place 1 cup of shredded coconut and coconut oil in a food processor fitted with the blade attachment. Process, scraping down the sides periodically, until it reaches a paste-like consistency. (It does not have to be completely smooth like butter; some coconut texture is good.)
Add the maple syrup, coconut milk, vanilla, cinnamon, and salt and process until well combined. Add 1/2 cup plus 2 tablespoons of shredded coconut and pulse until just combined.
Shape the mixture into 12 (1-inch) balls and coat with the remaining shredded coconut and place on a plate. Refrigerate for at least 1 hour and up to 5 days. Let come to room temperature before serving.
Storage: Leftovers can be stored in an airtight container in the refrigerator for up to 5 days.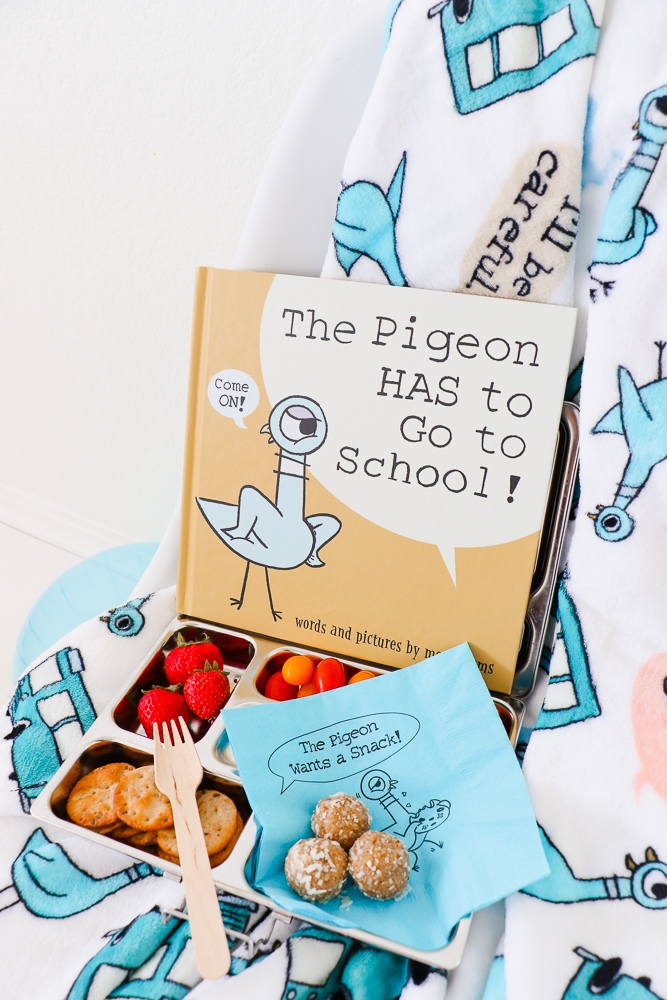 The kids were so excited about these adorable The Pigeon party supplies! Aren't they the cutest?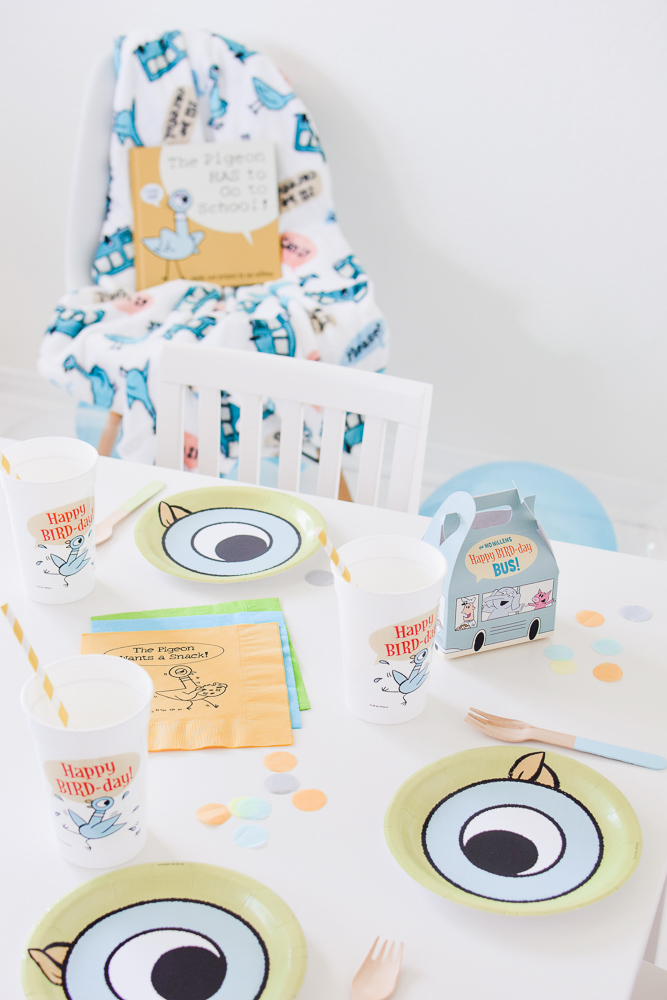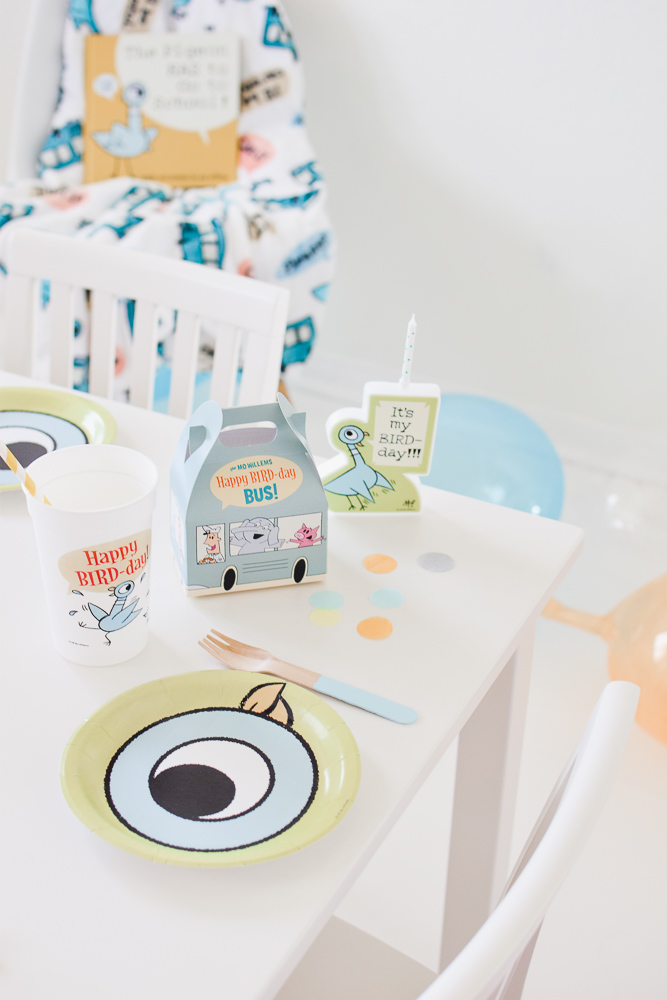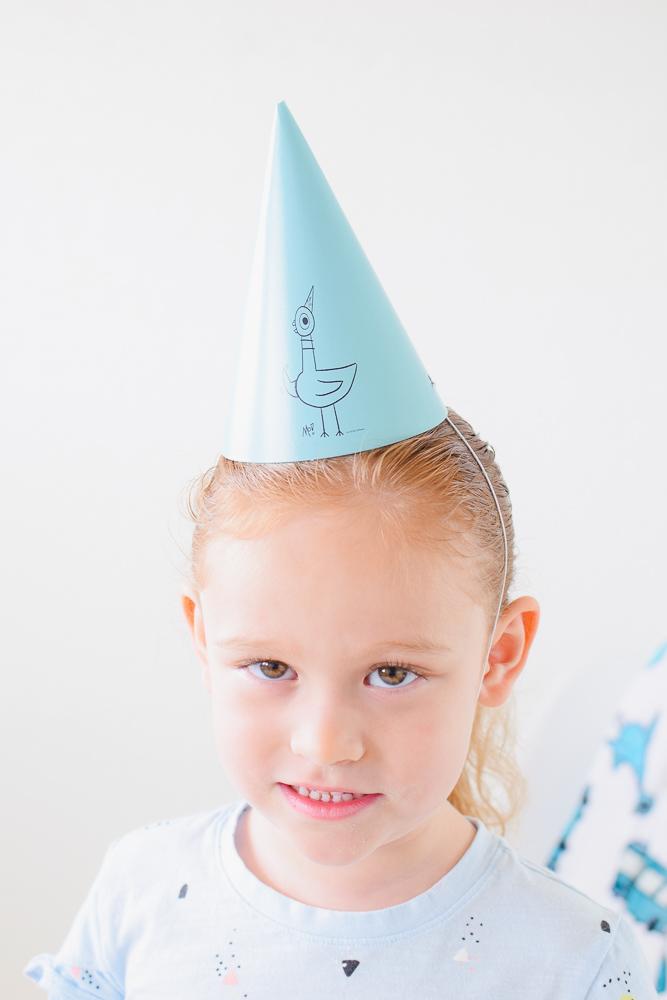 The kids also enjoyed some quiet reading time. They are so in love with their large soft blankets inspired by The Pigeon books. They are seriously the softest blankets!
The Pigeon HAS to Go to School! is already in stores, friends! The perfect addition to your The Pigeon series book collection for sure!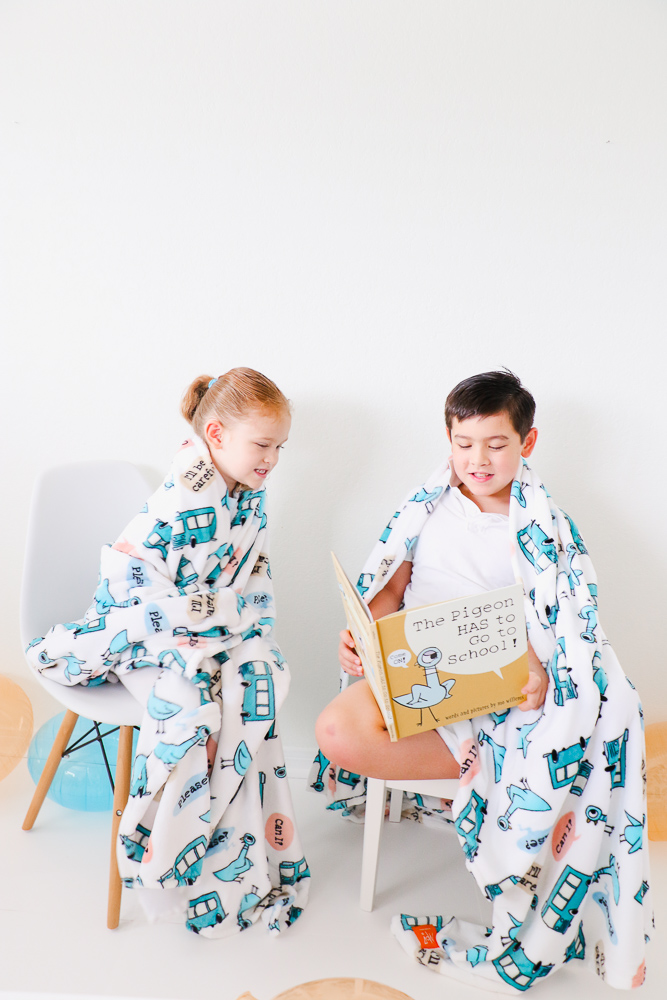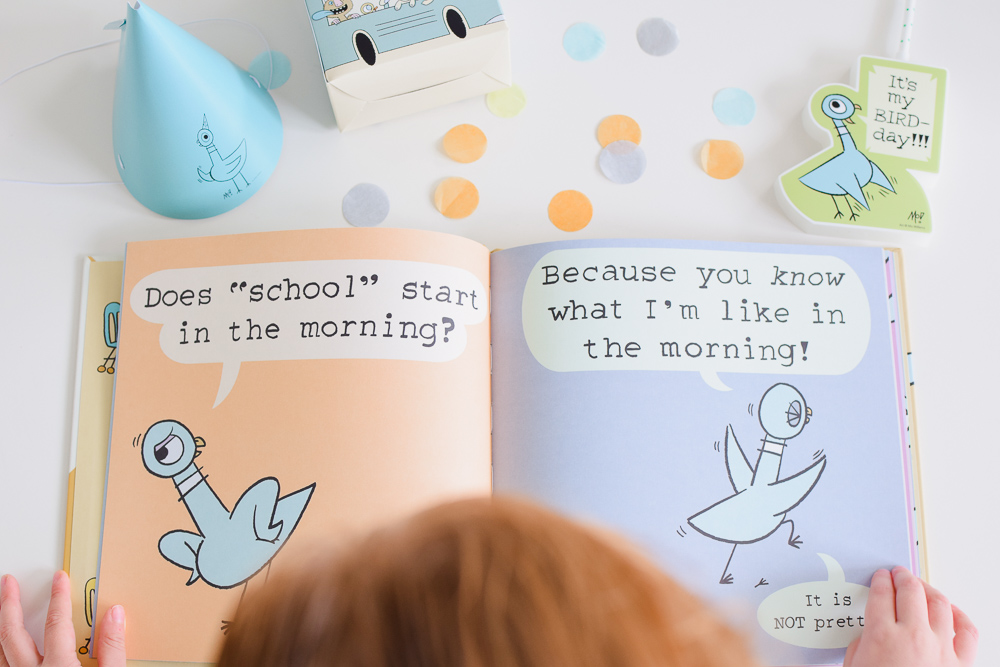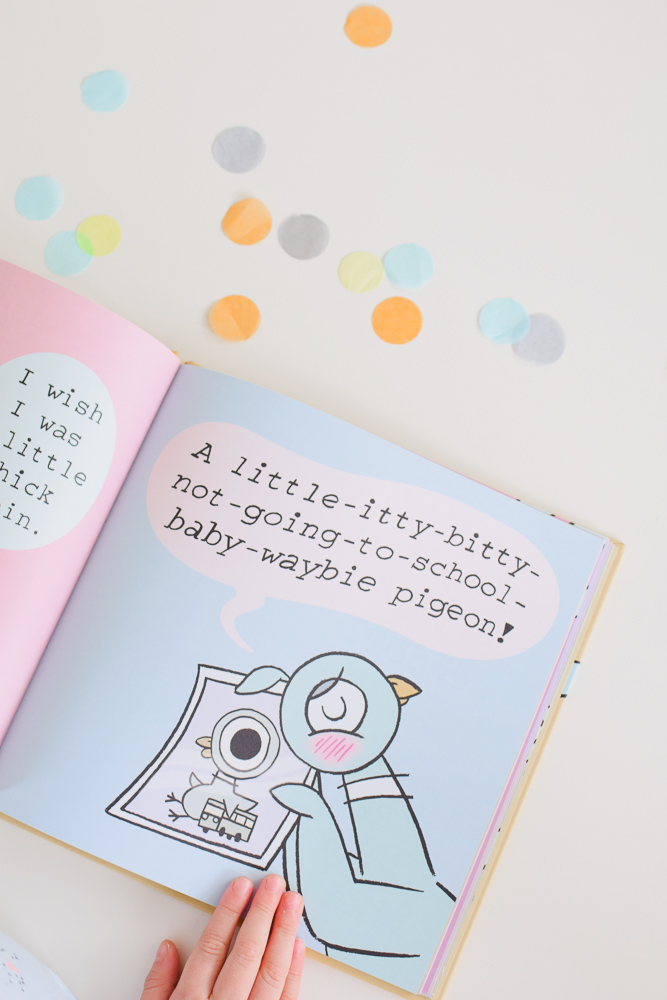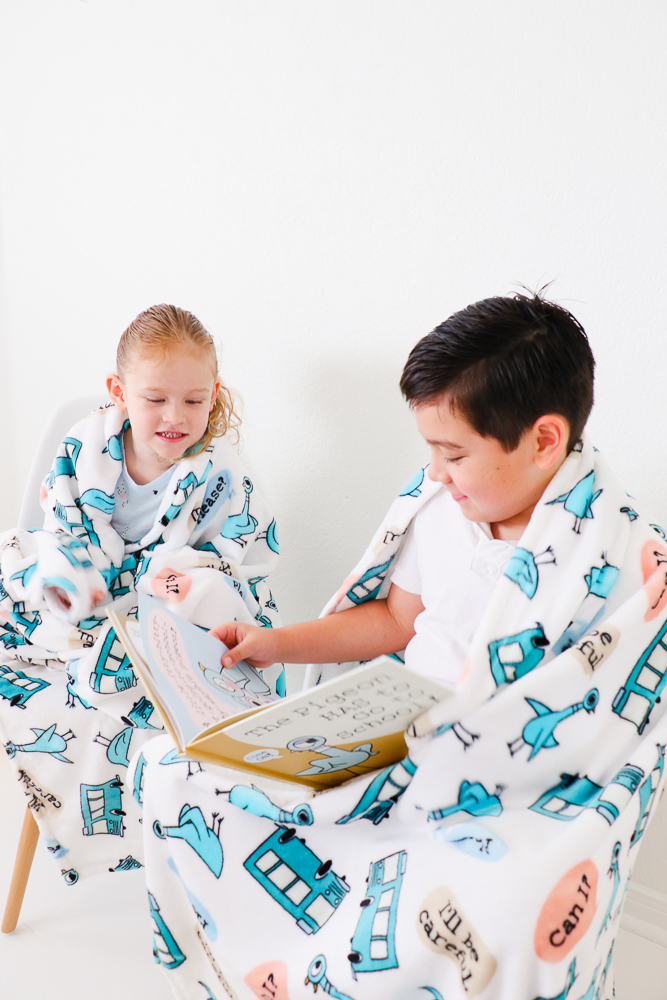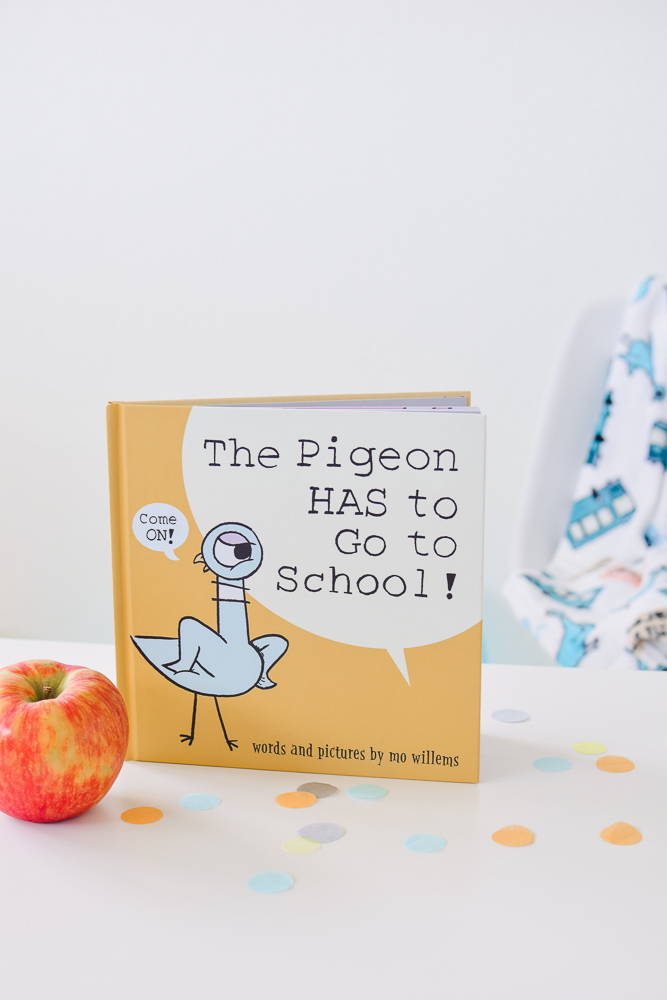 About the Book
The Pigeon HAS to GO to School!
By Mo Willems
In Stores July 2, 2019
Recommended for ages 3-5