This post is sponsored by Nellie's® Free Range Eggs. All opinions stated are my own.

Hello, friends! Kids are back in school and it's such an exciting time when they start a new grade level. New school year, new friends, new learning experiences!
I'm excited to team up with Nellie's Free Range Eggs to share ideas for hosting a fun science-themed playdate for the kids to keep them motivated throughout the school year! They'll love these hands-on experiments that use eggs (or should I say eggsperiments?).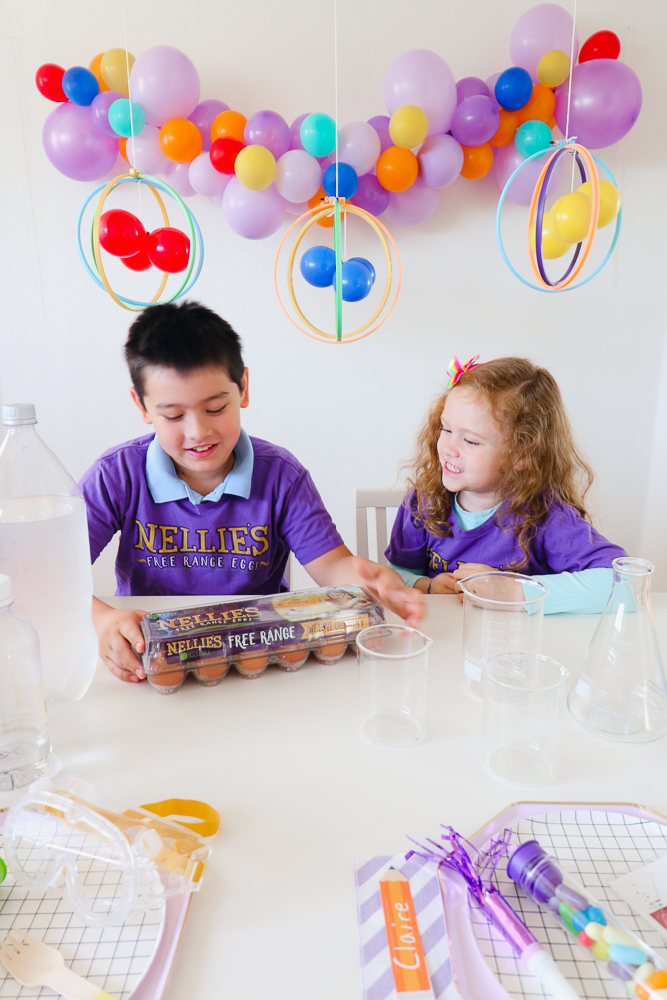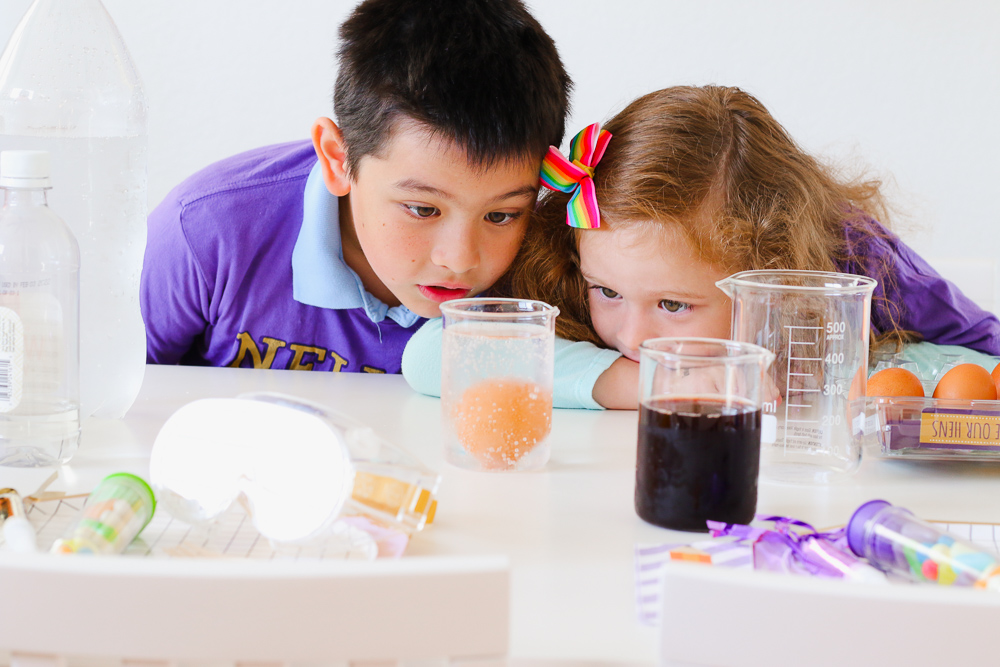 I set up a colorful science inspired table with a fun balloon garland as a backdrop and created molecule balloon decorations using hoops and mini balloons to go above the tablescape.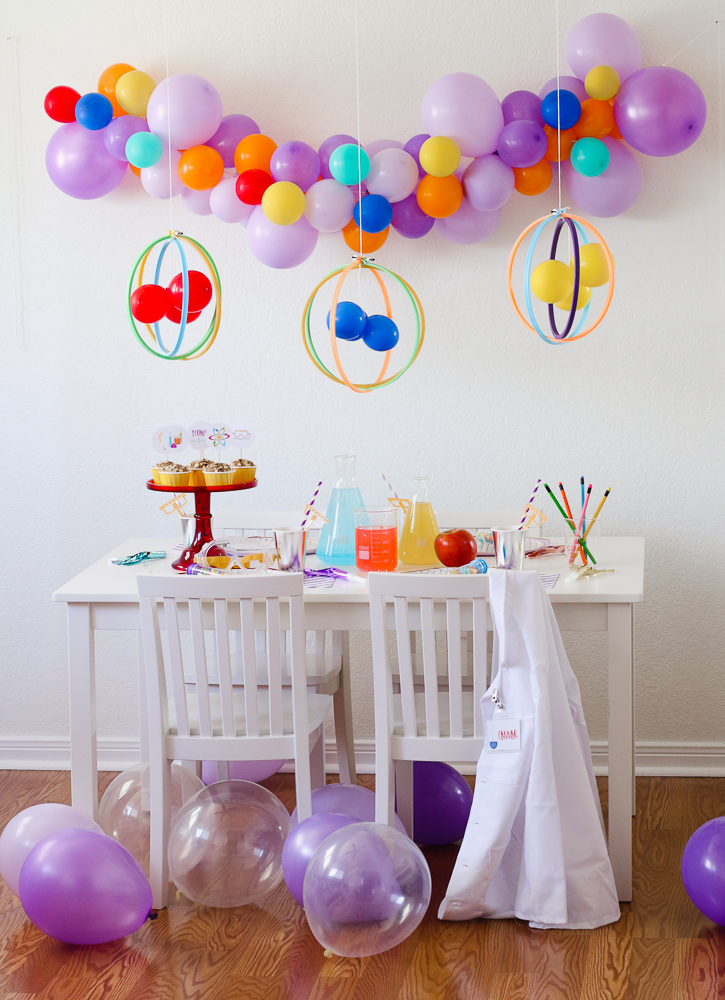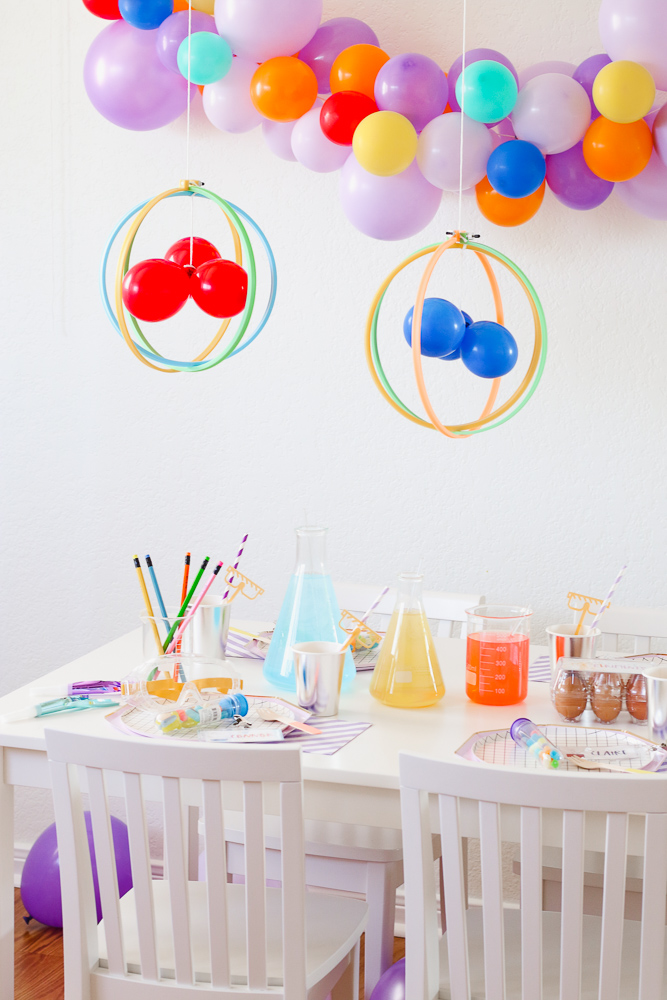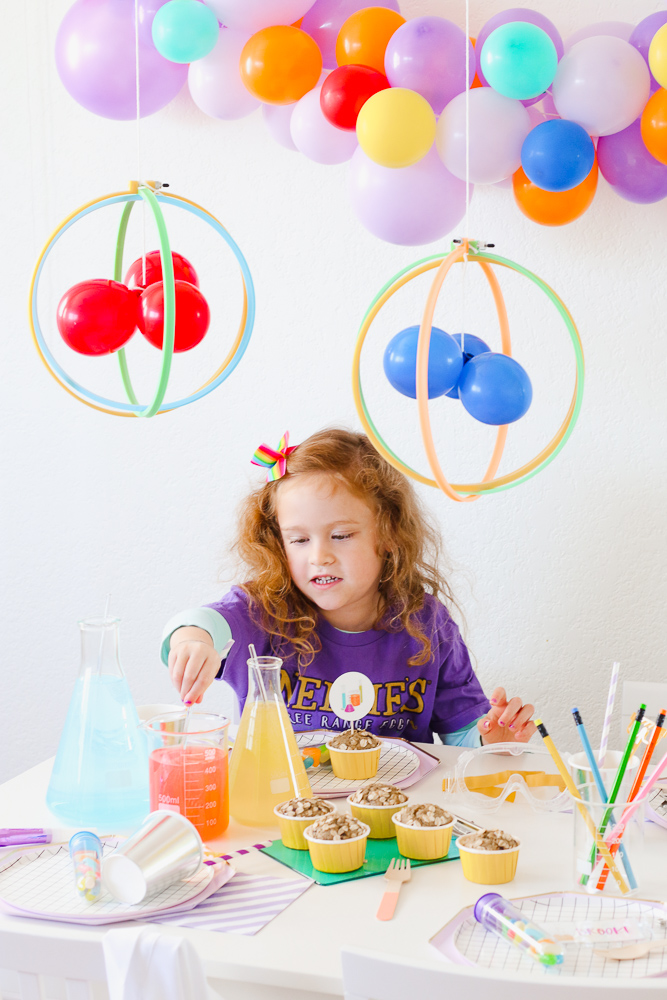 I am also sharing our favorite Banana Oat Chocolate Chips muffin recipe. These muffins are filled with goodness, free refined sugar, and made with our favorite, Nellie's Free Range Eggs. Nellie's eggs contain no added hormones and no antibiotics, which adds a bonus layer of guilt-free reassurance to this delicious recipe! These muffins really make the perfect snacks for after school when the kids come home tired and hungry, but you still need to catch your breath and figure it out what you are cooking for dinner. Who can relate?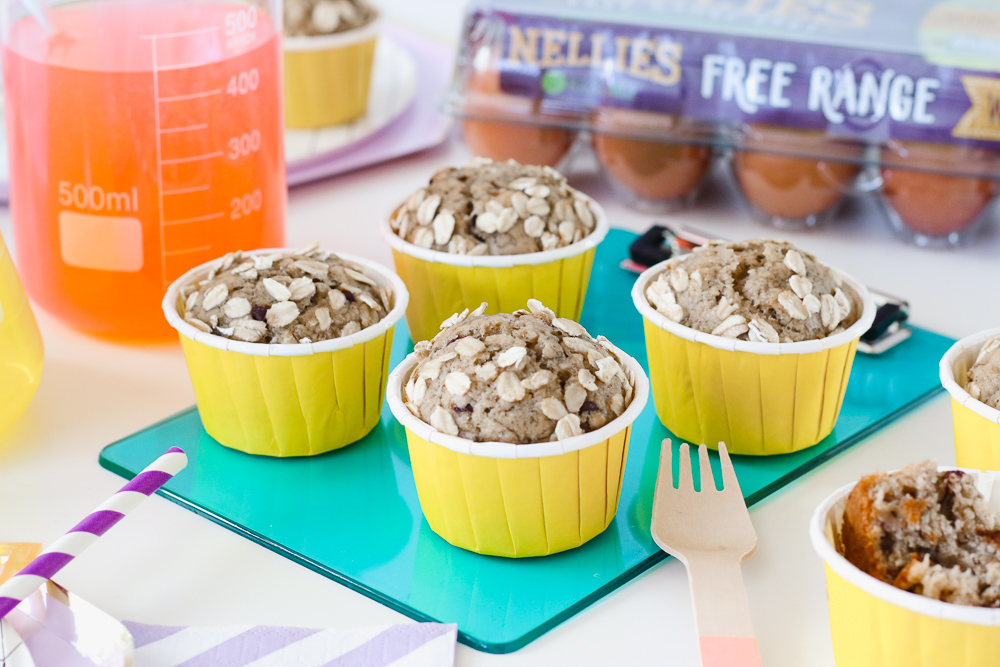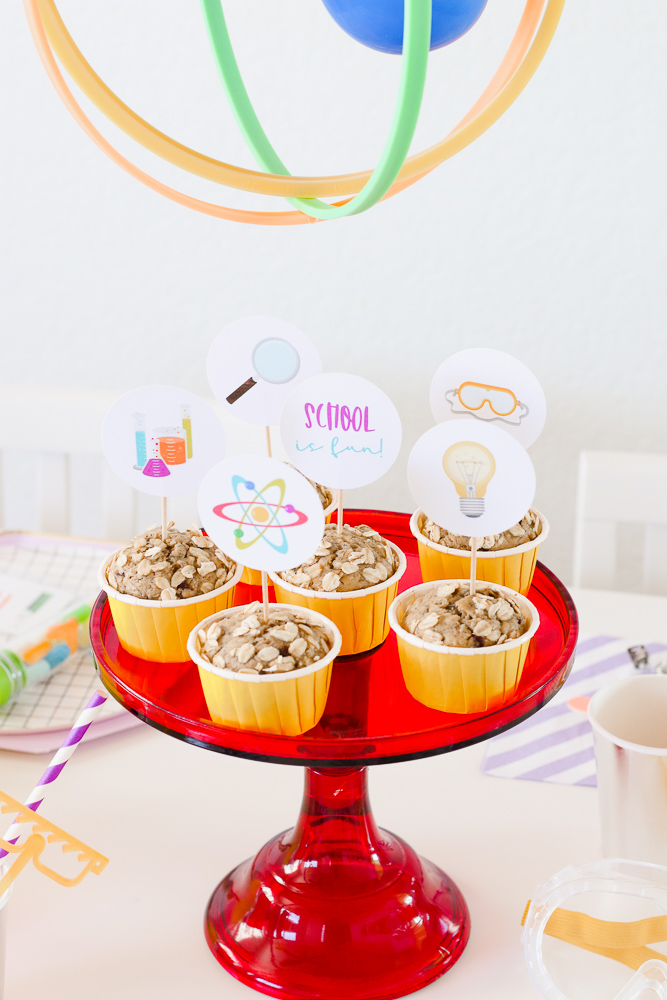 My oldest son, Connor, is nine. He started fourth grade this year! Insert crying emoji!! It's going to be a busy school year for him as he meets different teachers weekly. He meets with his two primary teachers every day. He was accepted into the Hyper Accelerated Math program, so he has to meet with his HAM teacher every day in the morning. He is also in the Gifted and Talented program (his third year!); he meets with the GT teacher once a week for a full day of learning!
Connor absolutely loves school and learning new things! He has a passion for math and science, and loves the fact that his school makes STEM a major part of its curriculum.
As for my daughter, she just started kindergarten! Pinch me! Where did the time go? We are super excited for her! Claire was in Robotics for two years, and it was in this class that she developed an appreciation for science and technology.
Needless to say, they were super excited about this science party; especially the egg experiments and their findings.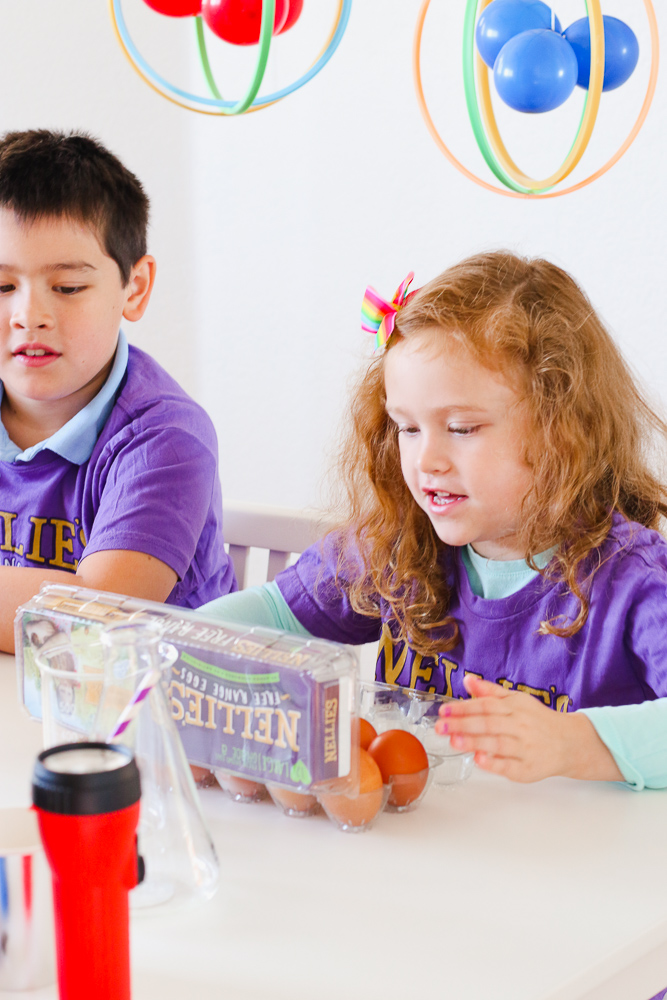 Kick off your Science Party with these fun eggsperiments!
1: Walking on eggshells
My daughter volunteered to try walking on eggshells. She got a little worried about cracking the eggs, but once she stood up on top of them, she got so excited and said, "This is SO much fun!"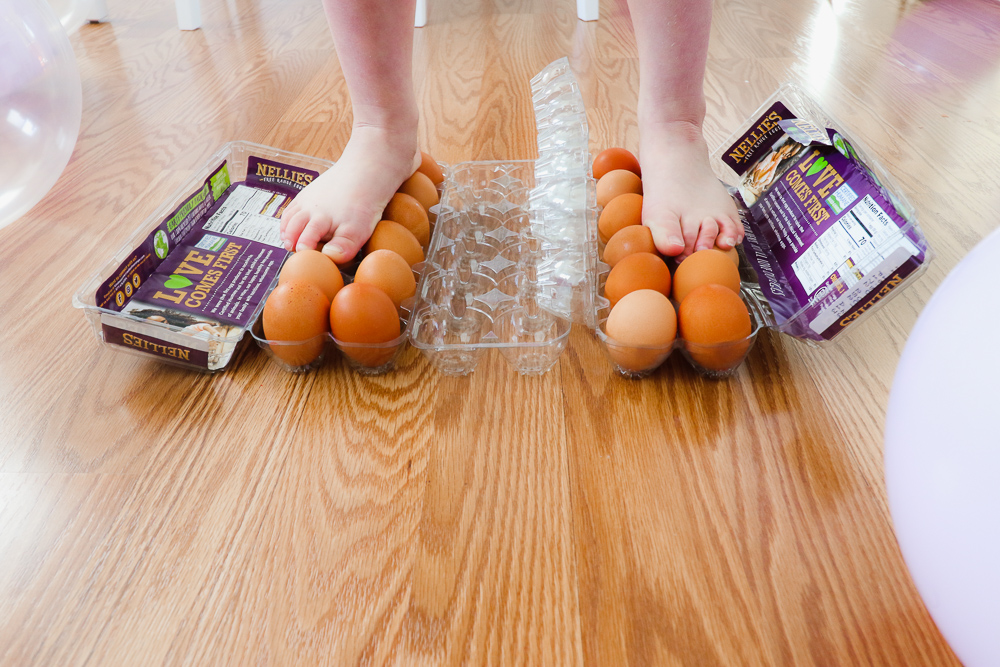 If you would like to try walking on eggshells, inspect all your eggs to make sure they have no cracks. The eggs need to be set in the carton the same way up to ensure a consistent surface area for your body weight to spread over. You need to place your feet flat and evenly onto the eggs so your body weight is spread evenly across all 24 eggs. Five Marigolds shares the step-by-step for executing this experiment successfully!

2: The Stain Experiment
For this experiment, we filled up glasses with grape juice, soda, and water, separately, then placed an egg in each glass. The egg should be completely covered by liquid. Let them sit overnight. Ask the kids what they think will happen to each egg.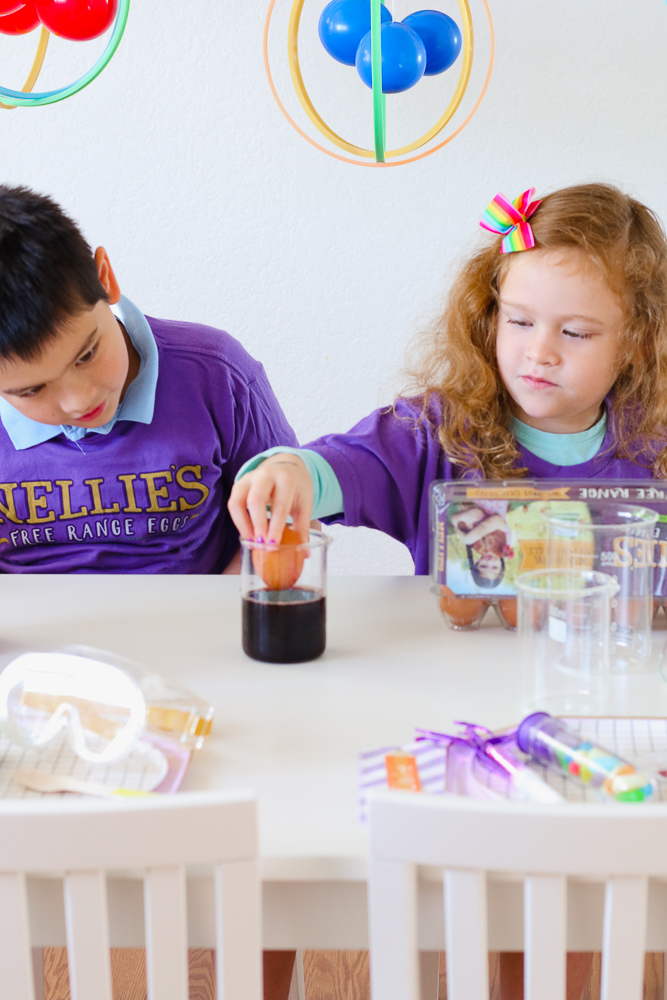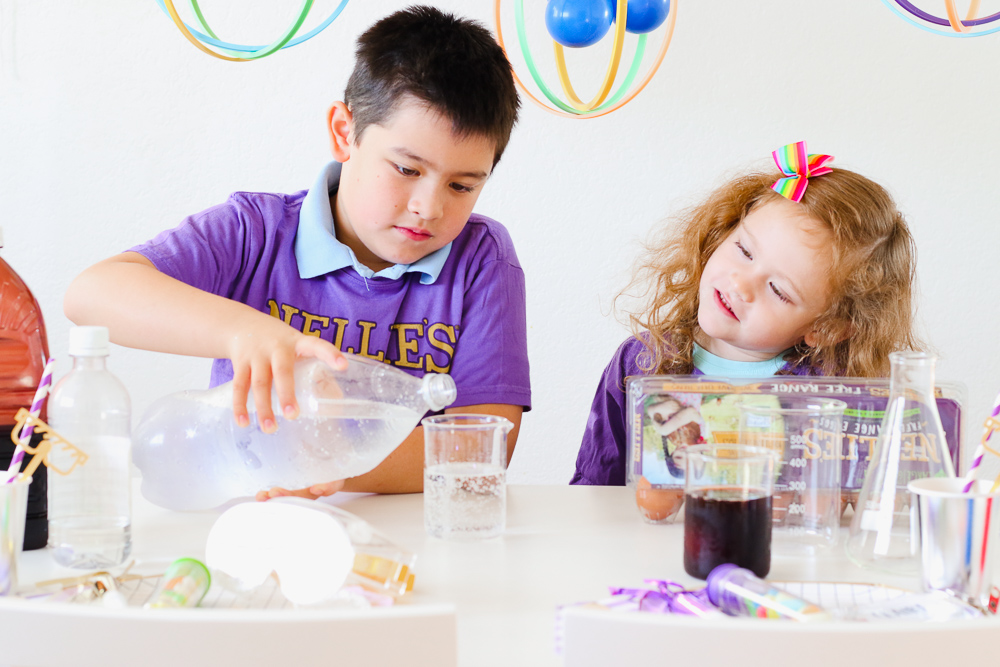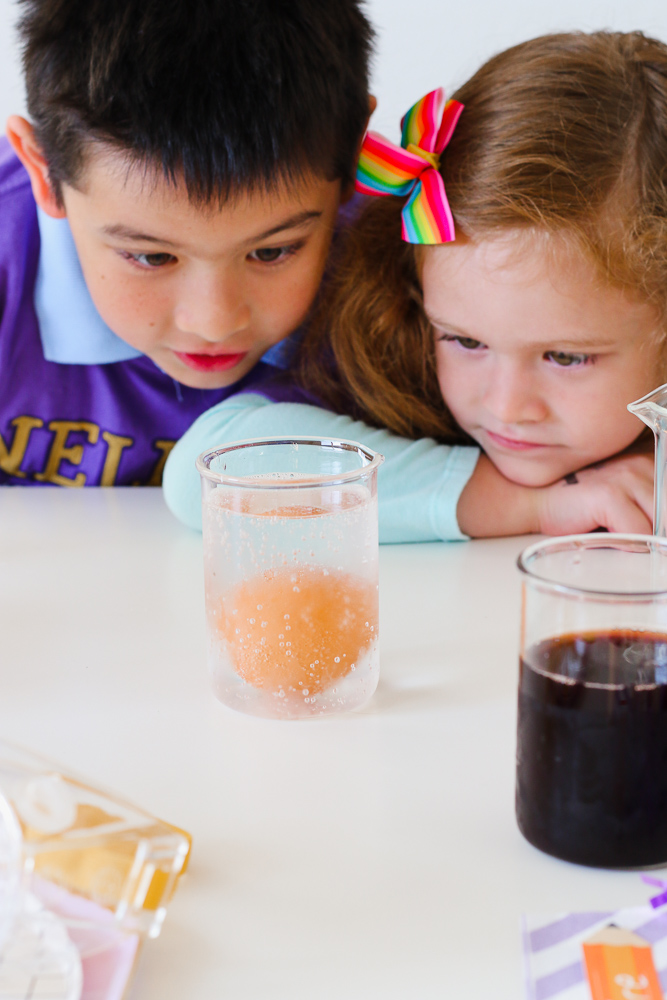 The egg in the dark liquid will have a slight stain on the shell, while the egg that sat in water will look intact. It's a great experiment to show the kids the effects certain drinks have on our teeth!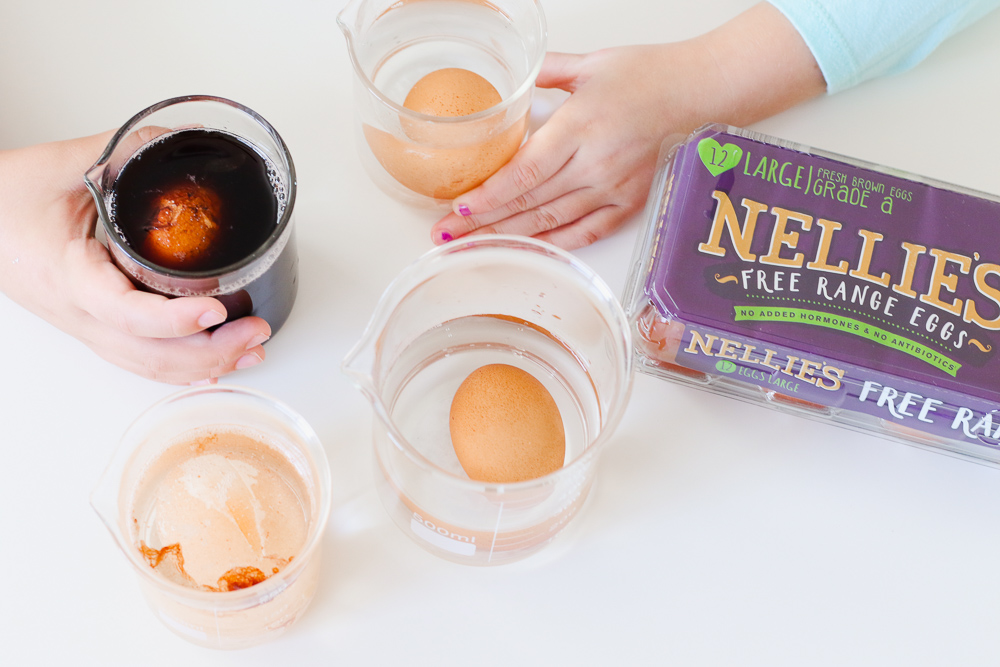 3: The Naked Bouncy Eggsperiment
Ask the kids what they think will happen if we let eggs sit in vinegar for 24 hours! They were excited to see the result: clear, bouncy eggs. They were amazed that the shell dissolved completely! Watch this fun video of the kids playing with the bouncy egg!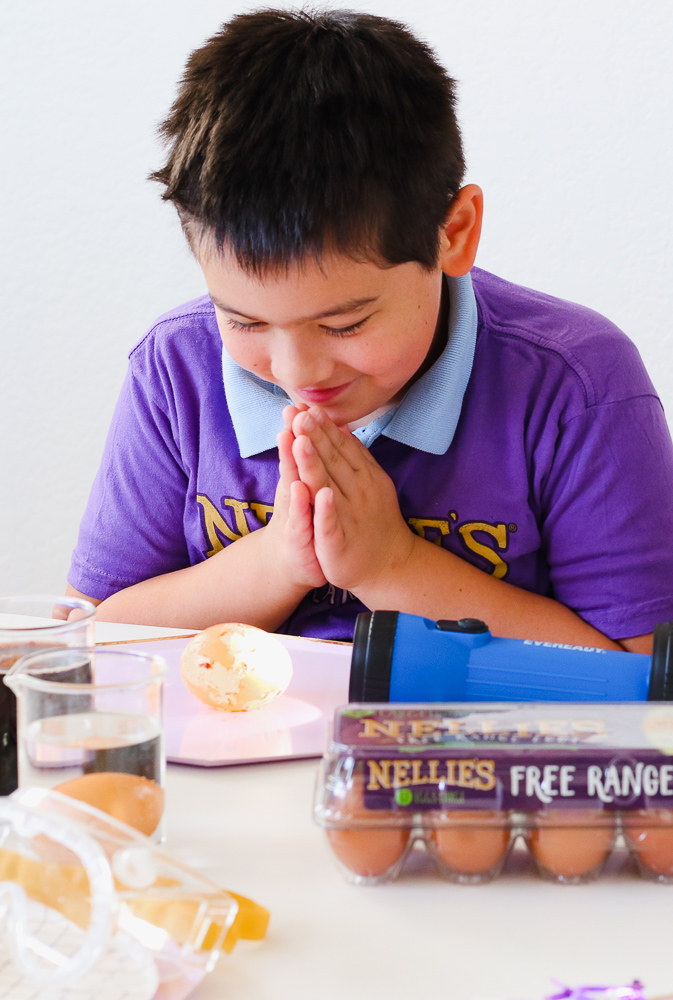 After the kids were done with the eggsperiments, they were excited to organize their eggs in their "Eggsperiment" cartons.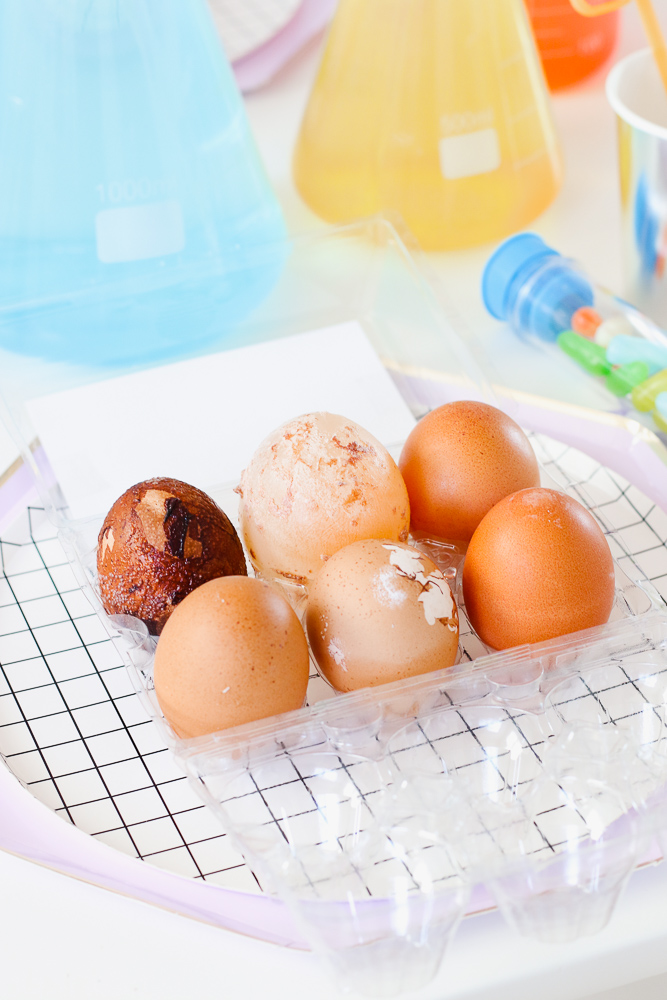 I designed printables you can download so the kids can create their own box of eggsperiment.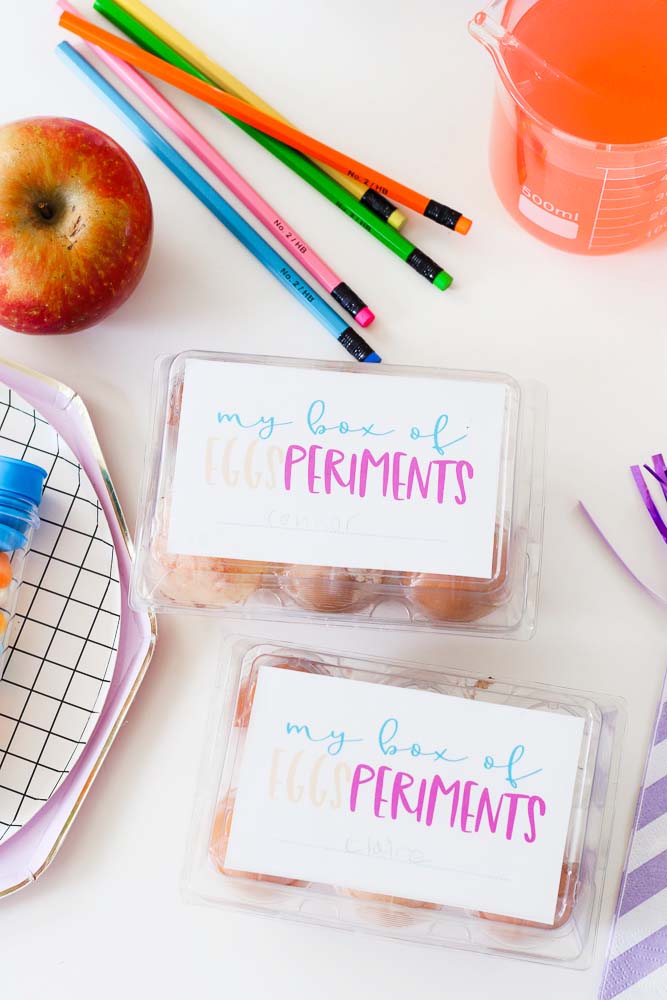 After working on all these fun experiments, the kids should be hungry! Be sure to make these delicious Banana Oat Chocolate Chip Muffins. You can make them ahead and defrost in the microwave a few minutes before serving.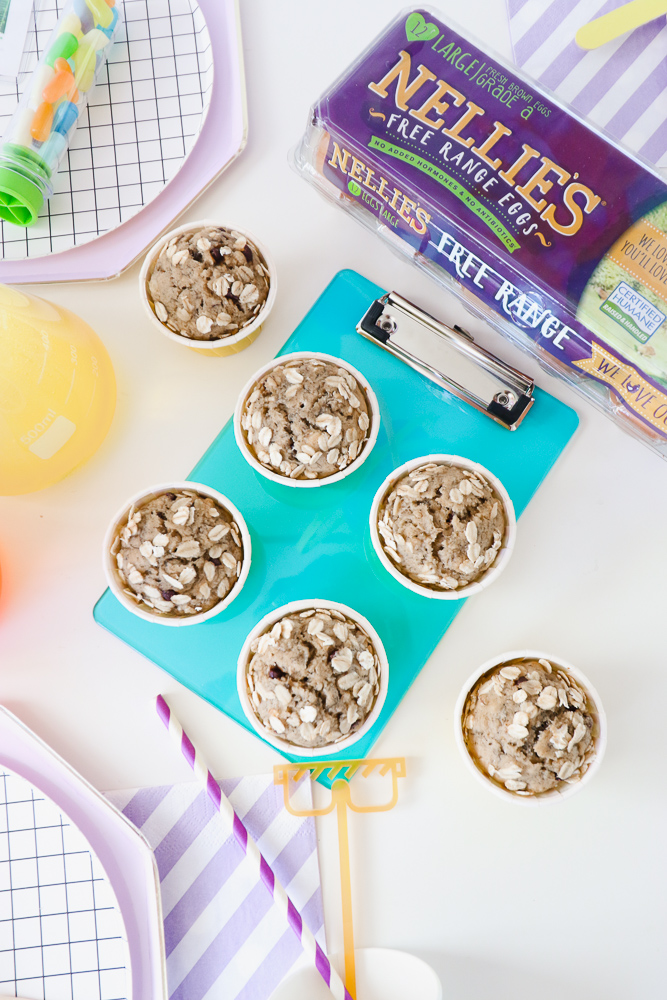 Ingredients:
Yield: about 20 muffins
2/3 cup melted coconut oil
1 cup maple syrup
6 ripe bananas
1/5 cup milk
2 teaspoons baking soda
2 teaspoons vanilla extract
1 teaspoon salt
1 teaspoon cinnamon
3 1/2 cups organic whole wheat flour
2 cup old-fashioned oats (some more for sprinkling)
1 cup chocolate chips
Instructions:
Preheat the oven to 325 degrees Fahrenheit. Spray muffin tins with cooking spray. Note: I used non-grease baking cups instead.
In a large bowl, beat the coconut oil and maple syrup. Add eggs and beat well. Mix in the mashed bananas, milk, baking soda, vanilla extract, salt and cinnamon.
Add flour and oats to the bowl and mix until combined. Fold chocolate chips in.
Divide the batter evenly between the muffin cups, filling each cup about two-thirds full. Sprinkle the tops of the muffins with a small amount of oats. Bake muffins for 20 min or until a toothpick inserted into a muffin comes out clean.
Get your muffins ready for the party by dressing them up your with our fun printable Science toppers.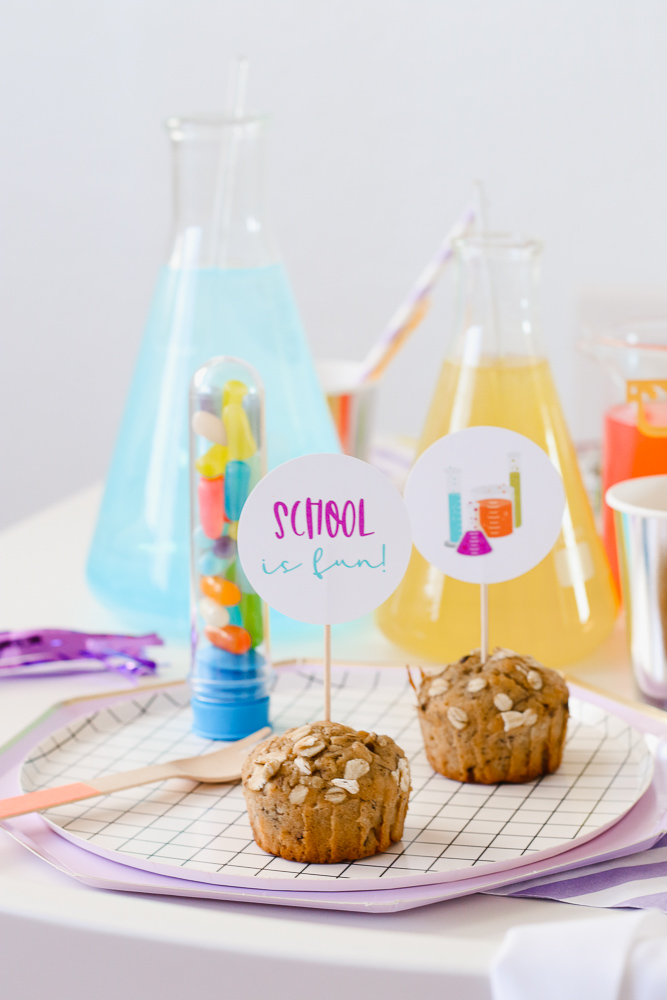 Set up a fun table where the kids can sit and enjoy a few snacks. Keep it simple by putting together individual snack cups – fruit & veggies, popcorn, veggie chips, and mini egg salad sandwich bites were part of our selection.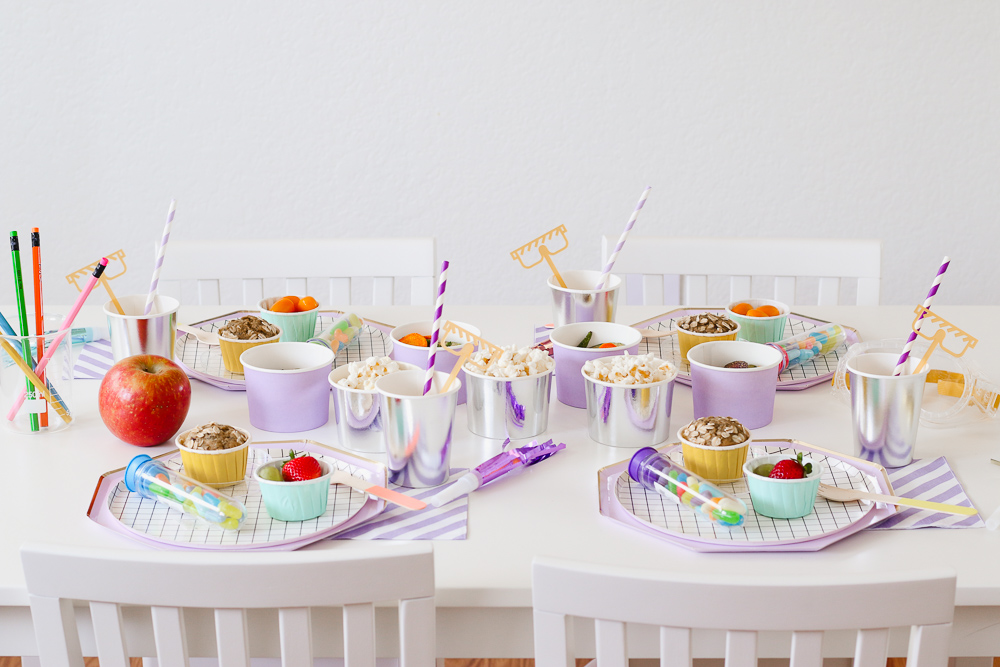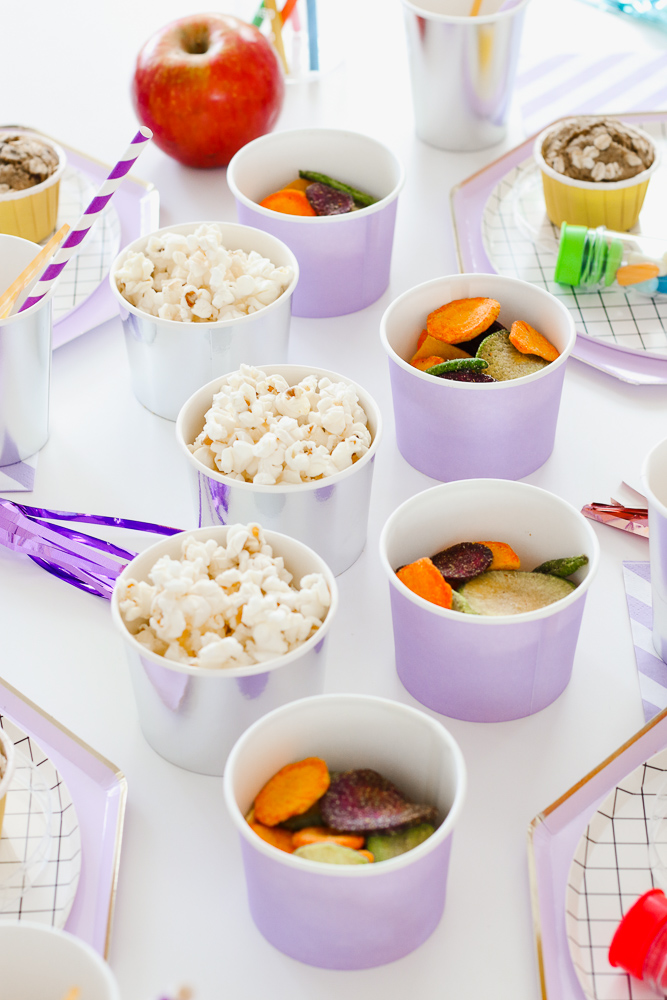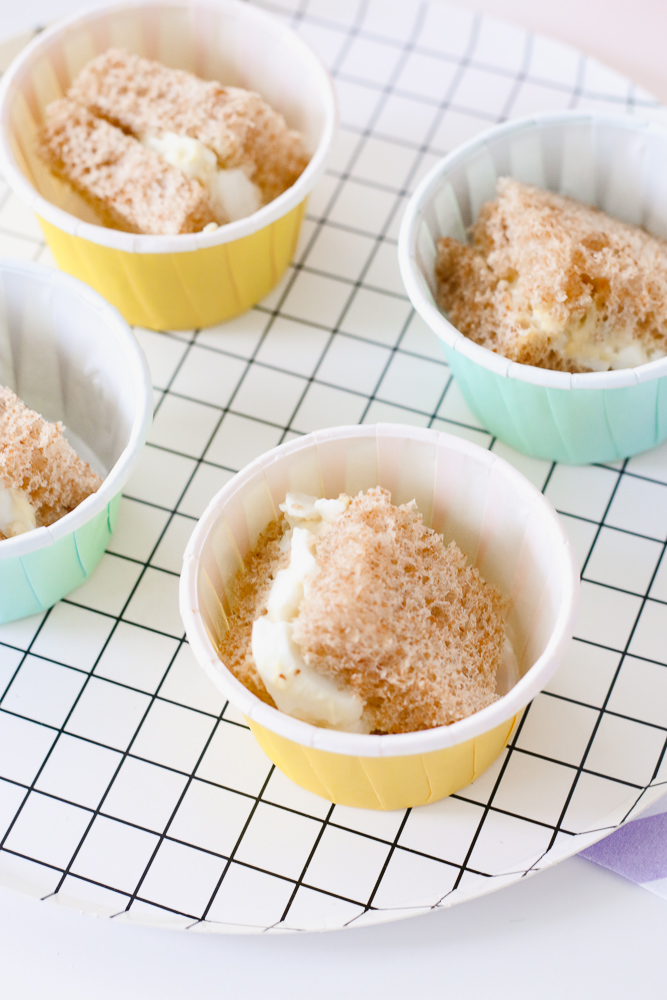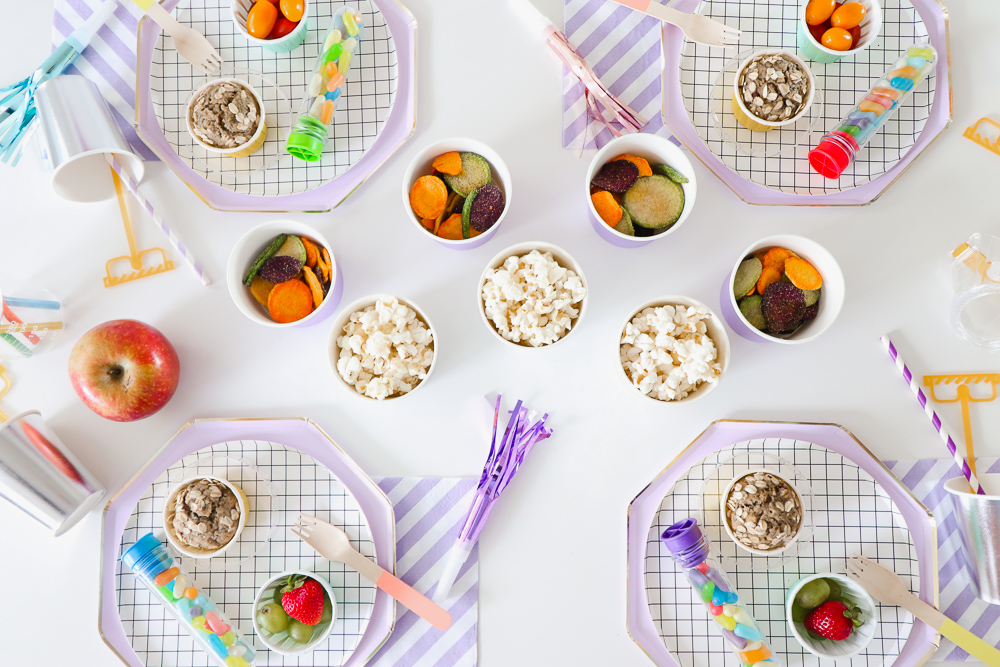 I hope you feel inspired to invite a few of your kids' classmates over for a fun Science playdate!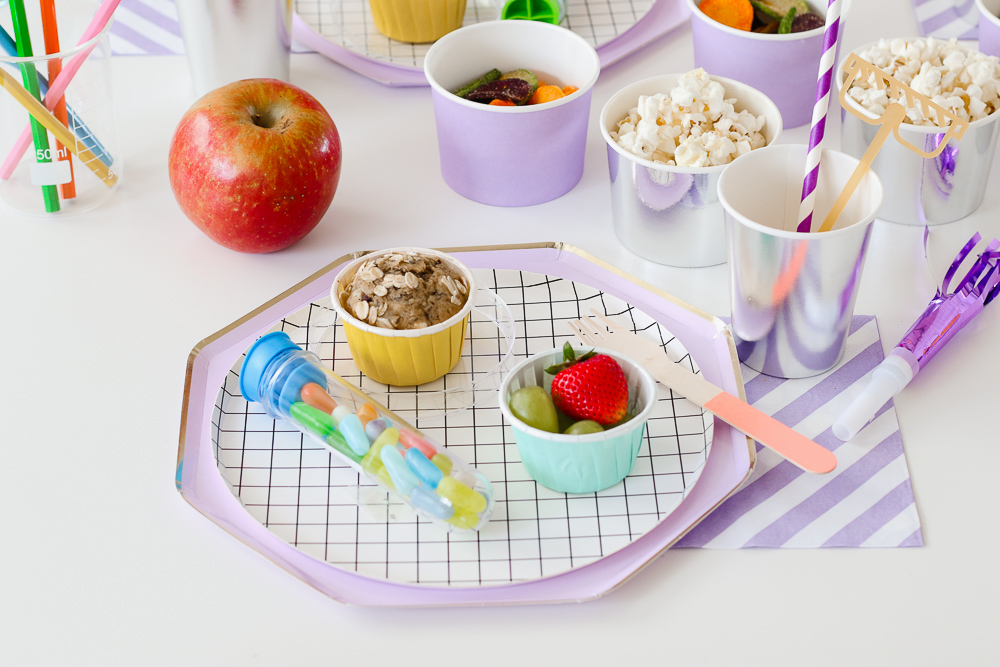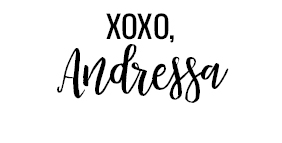 Styling & Photography: Andressa Hara of Twinkle Twinkle Little Party
Partyware: Ellie & Piper Party Boutique
CLICK HERE TO SEE OUR MODERN MAD SCIENCE BIRTHDAY PARTY IDEAS.