Twinkle Twinkle Little Party is part of the Target Affiliate Program. This post contains affiliate links.
Hello, friends!
Have your kids gone back to school yet? Both of my kids went back to school a few days ago and as much as I miss them, I couldn't wait to get back into a routine again.
We all know how hard it is to get work done while having them home for the summer. I couldn't take the whole summer off because I had several deadlines to meet. It was a super busy summer for Twinkle Twinkle Little Party! Needless to say, I had to find ways to do my projects and entertain them as well. It was fun yet very exhausting!
We had a lot of fun this summer but we also made sure to take a few breaks. Our little family went to Disney World and visit the grandparents in Naples. The kids went to summer camp every other week. We spent a lot of time together, but it was time to go back to reality!
A few months ago, I stumbled upon this hilarious Back to School Card by Wild & Ink and I immediately planned to do something around it. So instead of sharing Back to School ideas for the kids, I am sharing Back to School ideas for the moms! Sorry, kids! Mama can have some fun too while you are playing and learning at school!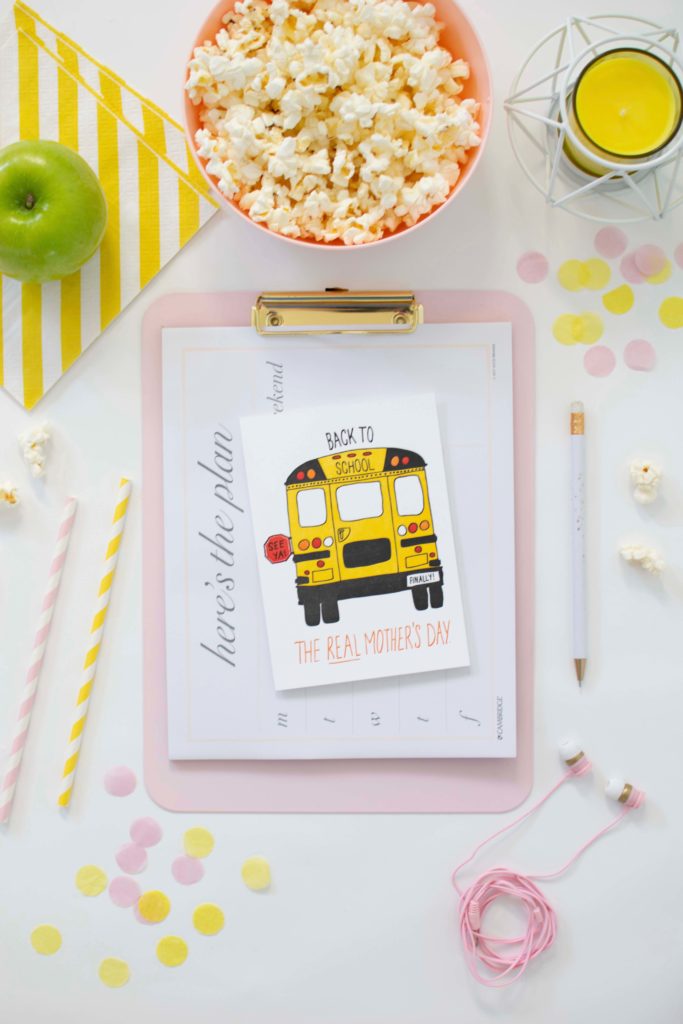 My idea is: invite your girlfriends over for a couple of hours so you can have a little fun while the kids are at school. The temps are still hot enough to enjoy a frose! (wink,wink) Or you can even meet at a park for a picnic. How fun would that be?
Plan a few days ahead, save yourself some time and shop online (see Get the Look board at the end of this post) for all your essentials and just stop by Target to pick them up!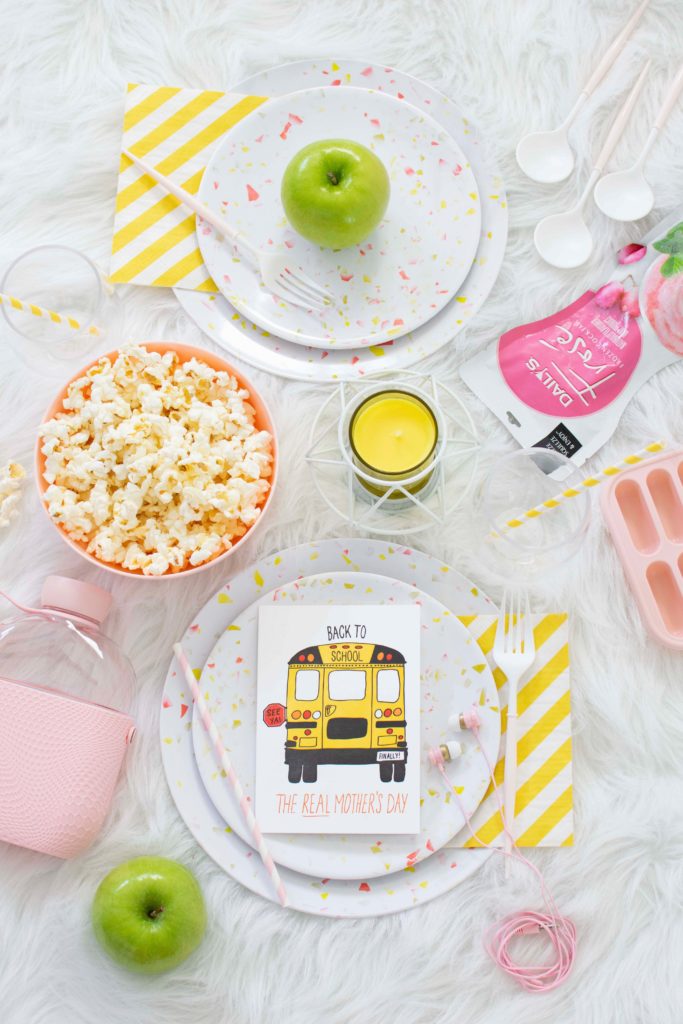 To make things easier on you and girlfriends, order take out and just bring your light cocktail or any sparkling drink of your preference. If having a light cocktail sounds too early, a portable water bottle is perfect!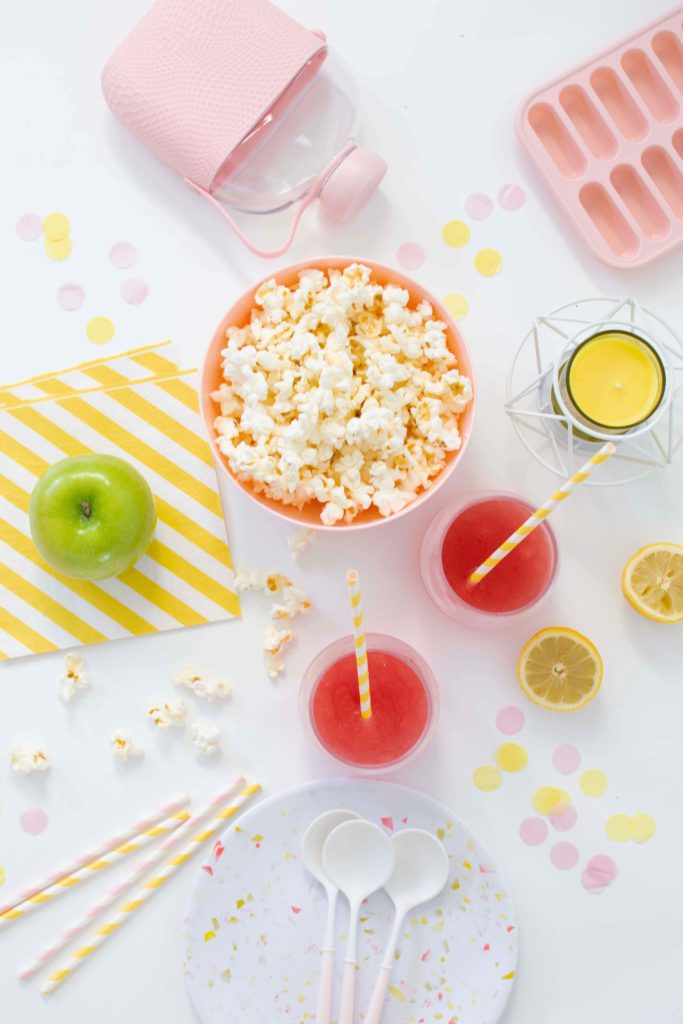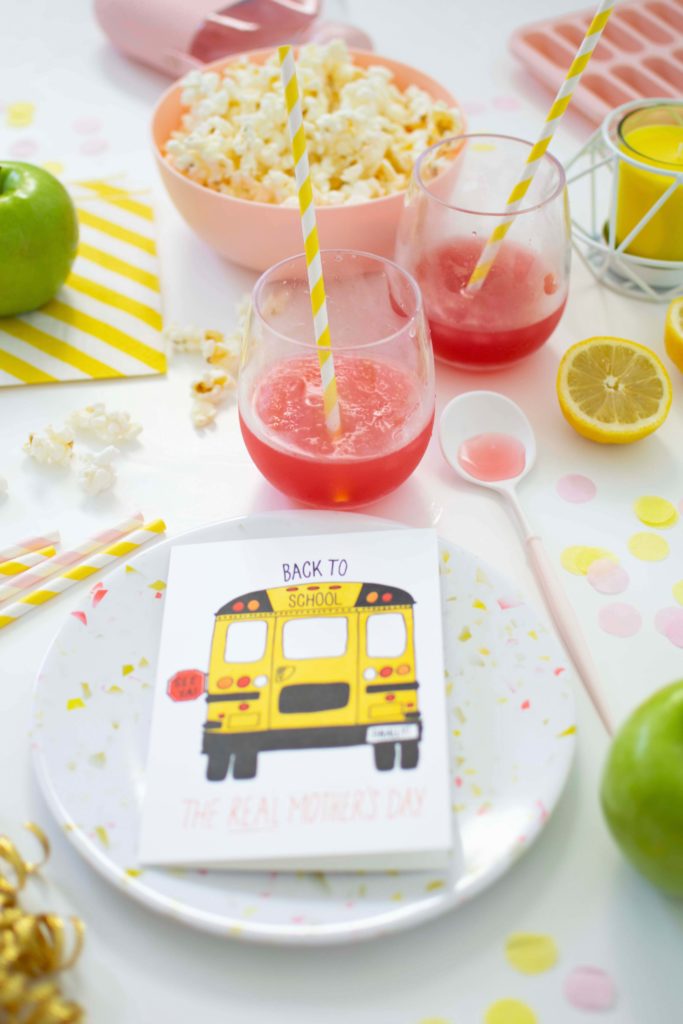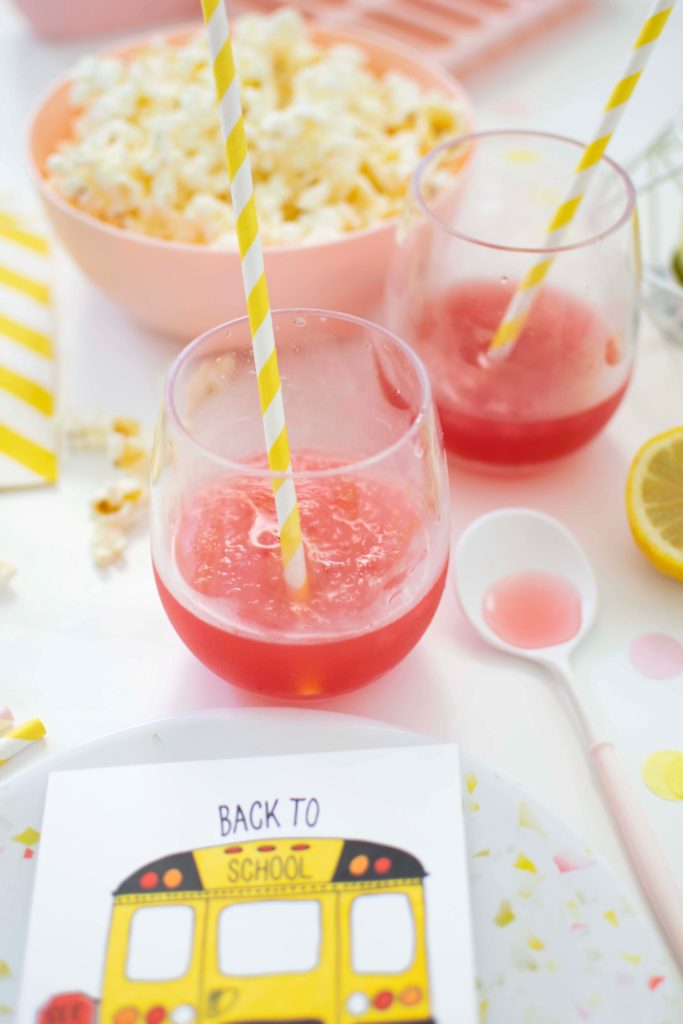 If you would like to gift your girlfriends with something fun an inexpensive, you can get this fun Back to School card for each one of them. This card will sure make them smile! And it only costs $5. The quality is beautiful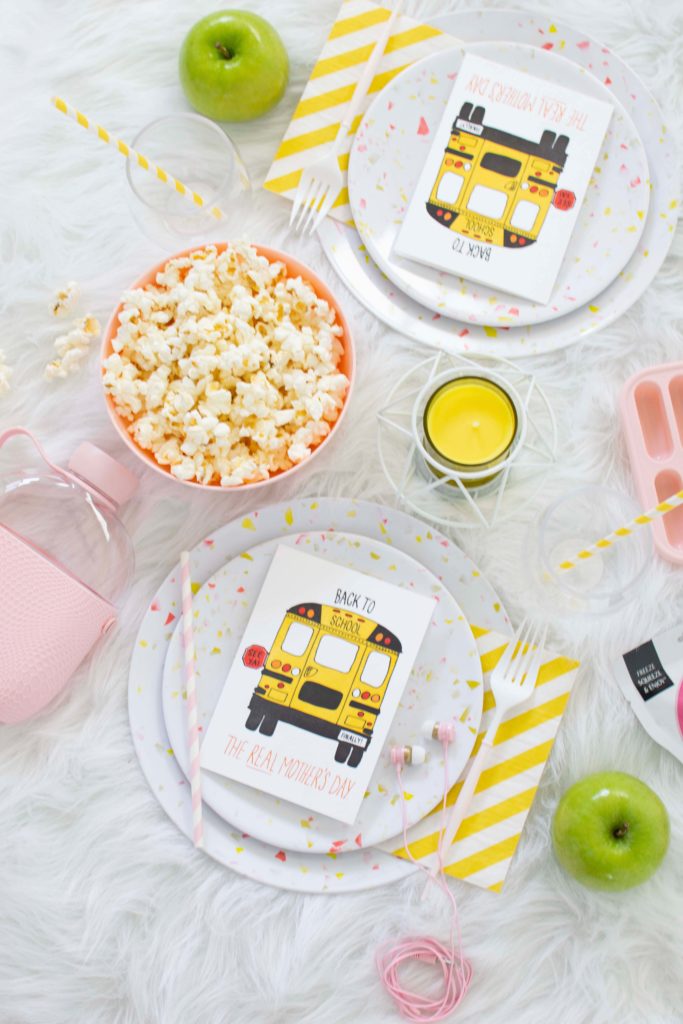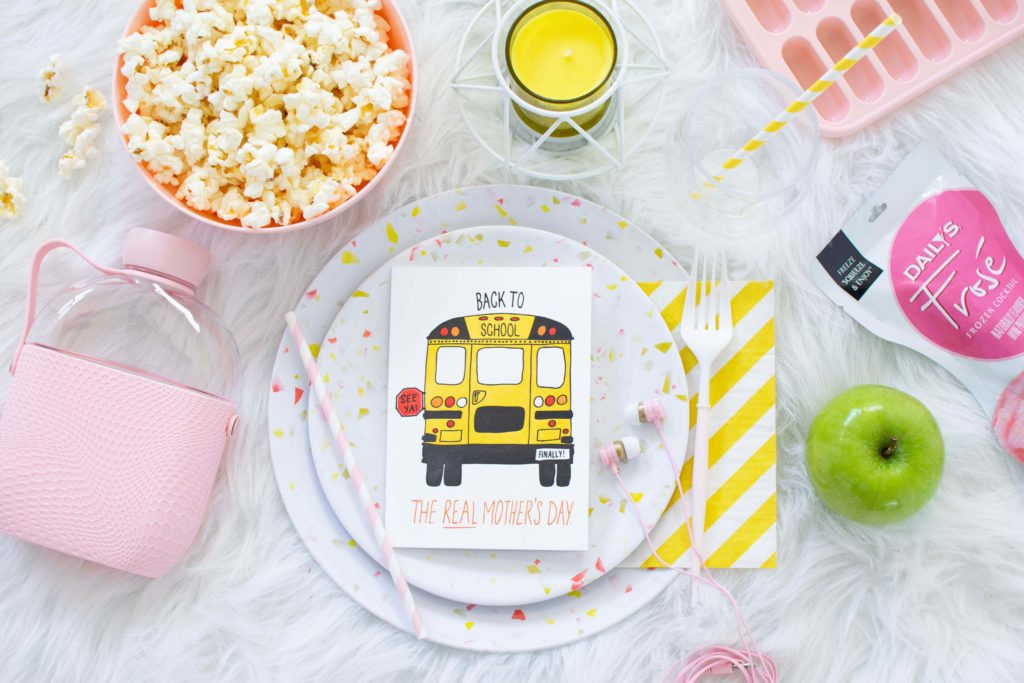 I hope you can be super productive while the kids are at school if you are working from home like me. Don't forget to take a few breaks and have some time for yourself. It's good for our souls, my friends!
Cheers, mamas!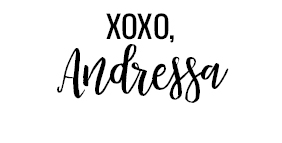 Styling and Photography: Andressa Hara of Twinkle Twinkle Little Party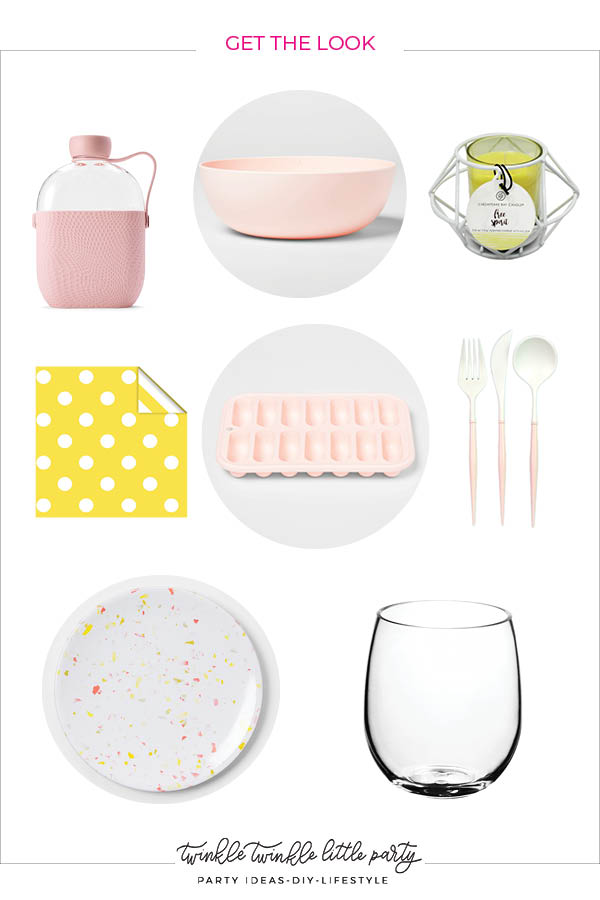 PINK FLATWARE (not found at Target)
Looking for more Back to School Ideas? Click here to steal these fun ideas!