Hello, friends!
Fall Football season is here! Who's excited? I have to be honest, I can't understand the game that well. Truth is, I can't understand the game at all!! I love all the fun though. I love the tailgating, the food, the company. Today I am sharing how you can host an easy Game Day Party in a few easy steps.
If you love to entertain at home, but you are just not a big fan of all the planning and preparation, this easy set up you can put together with just one trip to your local supermarket. Entertaining doesn't have to be stressful.


Plan at least a week ahead and decide on how many people you are inviting for your game viewing party so you will know how much food and drink you will need. Plan your menu ahead and do your shopping in advance. Opt for food that are easy and portable. Food your guests can easily grab and go back to watching the game.


If you have a grill master at home, he or she can whip up mini sliders right before the guests arrive.


These turkey & Monterey pepper jack cheese with jalapeno and habanero + avocado mayo dressing can be a great departure from the usual Italian or Club sub sandwiches. And if the bread resembles a football, your guests will certainly be impressed. You can make them right before the guests arrive to prevent the bread from getting soggy and lettuce from getting wilted.

Popcorn are easy and always a crowd pleaser for viewing parties. You can serve the traditional/sea salt flavors or if your guests are a little more adventurous and enjoy food with a kick, this spicy jalapeno ranch popcorn can be something different to offer.


To satisfy your guests' sweet tooth, store bought chocolate chip sandwich cookies are a great choice if baking is not an option. Save yourself some time and visit your local bakery for ready-to-serve treats.


If your guests are not big drinkers, opt for non-alcoholic beverages, such as juice or soda. If you are making bottled drinks available, dress them up for the occasion.


Mini baskets are always a great choice for portable foods. Your guests can simply help themselves by filling up their baskets with what they want.


Happy planning, friends! I hope you have a ton of fun with family and friends during football season!
See more Game Day Party Ideas here and here.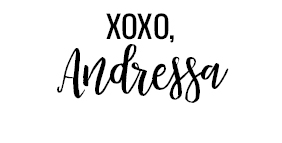 Styling & Photography: Andressa Hara of Twinkle Twinkle Little Party
Game Day Football Foam Finger Free Printables: See Vanessa Craft
PIN FOR LATER