Hello, friends!
I am excited to share this adorable Succulent & Cactus Planting Party submitted by the talented ladies from Posh Paperie!
A Planting Party can be the perfect and unique theme to celebrate your child's birthday if he/she is not so little anymore! With plenty of beautiful ideas on how to creatively display party sweets and an interactive activity idea, this celebration can certainly offers the ultimate birthday party experience to your guests.
The darling whimsical invitation suite set the tone of the event. Black and white with a pop of pink was the color palette chosen.


The repeating succulent pattern from the envelope liner was used to create a printed backdrop for behind the sweets and treats table. The envelope liner and backdrop also were the inspiration for the custom cookies done by Elizabethan Desserts.

The dessert station featured custom sugar cookies and fresh fruit cups neatly displayed in wooden crates, pastries and chocolate covered strawberries adorned with cactus toppers and a chocolate chip bundt cake complete with cactus candles and a sparkling gold "10"!


Darling succulents and cacti decor along with coordinating themed paper plates, napkins and straws tied in the theme and made the perfect accent combination decor.



"We had a blast designing and executing this party for Elizabeth's daughter, Hailey Grace. She wanted something interactive for the guests, as well as a darling theme. She has always been obsessed with "tiny" things – so it was a bit of a challenge to come up with a theme that would encompass everything she wanted. Succulents are so on trend right now, so we decided to plan a party around that theme – and came up with the idea of a planting party…where the guests could create mini succulent gardens! We hired Liz Roach of Succulent Haven to help with the planting party."
The guests had fun making their own miniature succulent gardens! No detail was left out – and every girl was able to pick the plants and tiny accessories to make the garden unique and perfect.



Each place setting was beautifully decorated with a personalized placemat (laser cut and adhered to the placemat) and a cactus water cup that doubled as take-home favors.





If you were looking for a unique birthday party theme, you just found it!
Happy planning!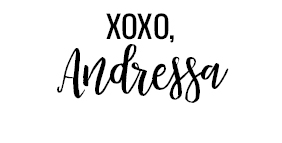 VENDOR CREDITS:
Party Design, Styling and all Paper Goods: Posh Paperie
Custom Cookies: Elizabethan Desserts
Decor: Michaels, Pigment & Meri Meri
Custom Cactus Cups: Wedding Cups By Alyssa
Custom Succulent Headband worn by Hailey: Baker Blossoms
Custom macrame hung on Backdrop: Slow Down Productions
PIN FOR LATER