This post is sponsored by Scholastic.
Hello, friends!
I've partnered up with Scholastic on a super fun party with Groovy Joe! Remember Groovy Joe Ice Cream and Dinosaurs book? Groovy Joe is up to something fun again! We threw a disco party to get groovy and celebrate the release of Groovy Joe: Dance Party Countdown book by Eric Litwin! Read more here.

#1 New York Times bestsellers Eric Litwin (Pete the Cat: I Love My White Shoes) and Tom Lichtenheld (Goodnight, Goodnight, Construction Site) are back again in another groovy story that will have little ones singing, dancing, and learning math to a whole new beat.
To celebrate the release of Groovy Joe: Dance Party Countdown, we stopped by our local party store to purchase a few supplies to throw a fun disco party for the kids! Disco themed paper plates and cups and of course, a Disco Ball my kids got pretty obsessed about it!



We served popcorn in disco themed cups.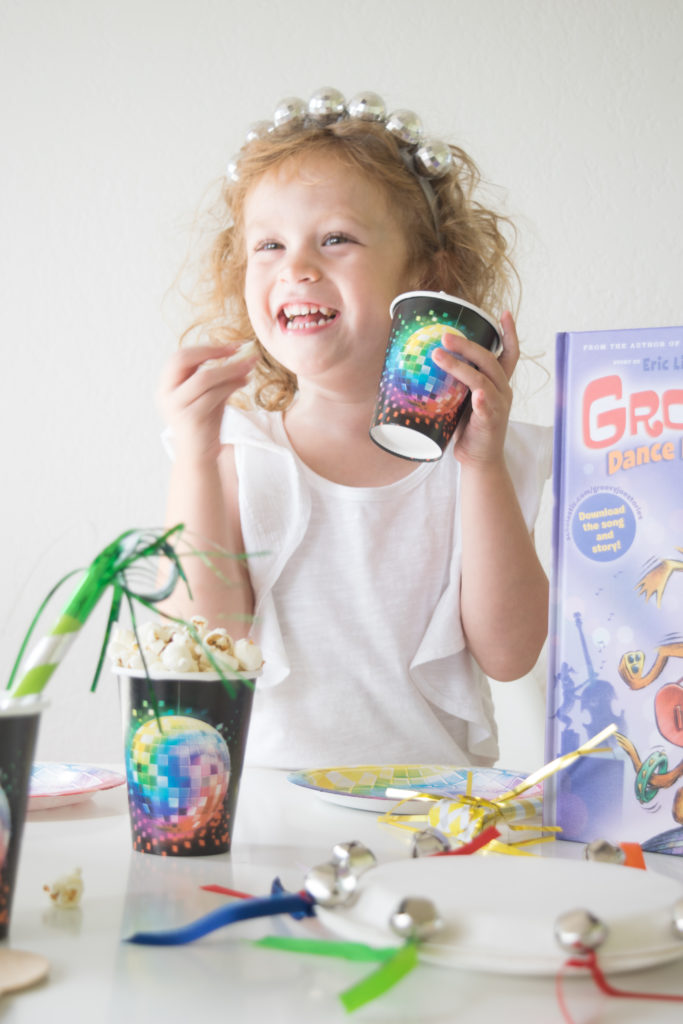 We had to get Groovy Joe's favorite treat – ice cream!




Groovy Joe: Dance Party Countdown illustrations are pretty amazing! The kids laugh so much about Groovy Joe dancing with a tambourine wrapped around his tail so we had to make our own DIY tambourine using paper plates, mini bells and ribbon!


The kids had SO much fun listening and dancing along to Groovy Joe's Songs. They started to get pretty competitive at some point! Too much fun!



The highlight was when after all the dancing, they received their official certificate of Groovy-ness! They got SO excited!

Groovy Joe: Dance Party Countdown truly is a wonderful book to add to your kids collection! We absolutely LOVE everything about it! If you get yourself a copy, I would love to hear from you! Please follow us on Instagram @twinkletwinklelittleparty and let us know what you think! See you there!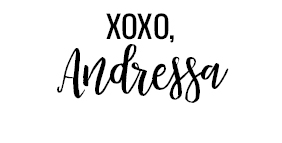 About the Book
Knock! Knock! Groovy Joe, the fun-lovin', guitar-strummin' easy goin' doggy is back and ready for a dance party with you . . . and a whole new math-lovin' doggy crew!
Groovy Joe is totally fun. He's a tail-wagging, song singing party of one! And he rocks like this: Disco party bow wow!
In his second book, Groovy Joe has a dance party. But Oh no! More and more doggies are knocking on his door, asking to come in. Will there be enough room for everyone? Joe knows just what to do and soon enough he everyone moving and grooving — the party has only just begun! Signature rhyme, repetition, and musical writing style, combined with wild and witty illustrations infused and gentle math concepts come together to create an unforgettable new Groovy Joe story all about positivity, creativity, math, and kindness. Groovy Joe is back, ready to get groovy
About the Author
Eric Litwin is a #1 New York Times bestselling author who merges music and early literacy together. He is the author of the first four Pete the Cat picture books and the exciting new musical series The Nuts. Eric's books have sold more than 6.5 million copies and won eighteen state and national awards, including a Theodor Geisel Seuss Honor Award. Eric is a popular performing artist who plays guitar, sings, tells stories, and brings books to life. Visit him at ericlitwin.com.
About the Illustrator
Tom Lichtenheld is the illustrator of the New York Times bestsellers Duck! Rabbit!; Exclamation Mark; Steam Train, Dream Train; Shark vs. Train; and Goodnight, Goodnight, Construction Site, which has been on the bestseller list for over three years. He has also written and illustrated a number of books, including What Are You So Grumpy About?, Cloudette, and E-mergency, a Publishers Weekly and Boston Globe Best Book of 2011. For more information, visit him at tomlichtenheld.com.