Hello, friends! As promised, I am sharing this fun DIY party décor I created for our Modern Mad Science Party – DIY Molecule Balloons!
I was browsing at one of my local craft stores when I stumbled upon these colorful embroidery hoops. I thought it would fun to create molecule balloons to hang over our table set up!
Don't they look super fun? I was so pleased with the final result and I couldn't wait to share this easy tutorial with you.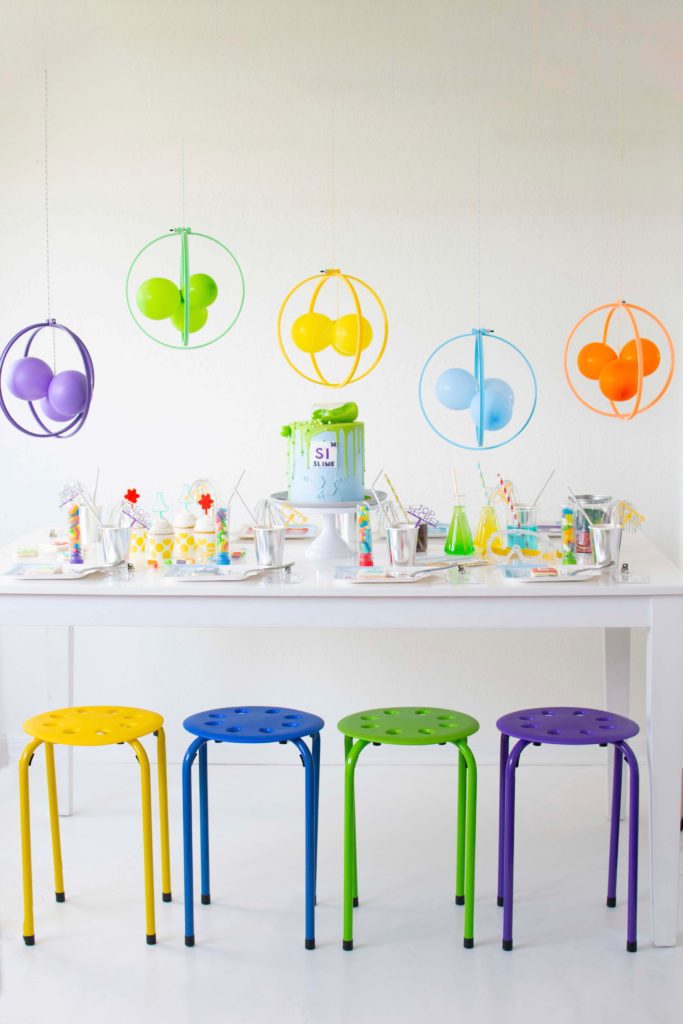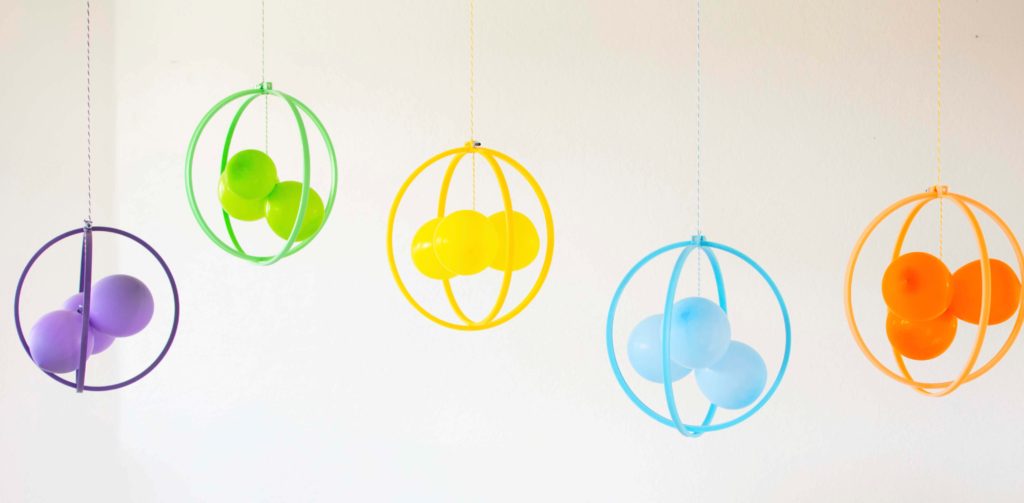 To make these molecule balloons is very easy and they require minimal supplies.
Ready to create your own?
What you will need:
Embroidery hoops
5″ balloons
Thread
Balloon Pump
Scissors
Gather your supplies.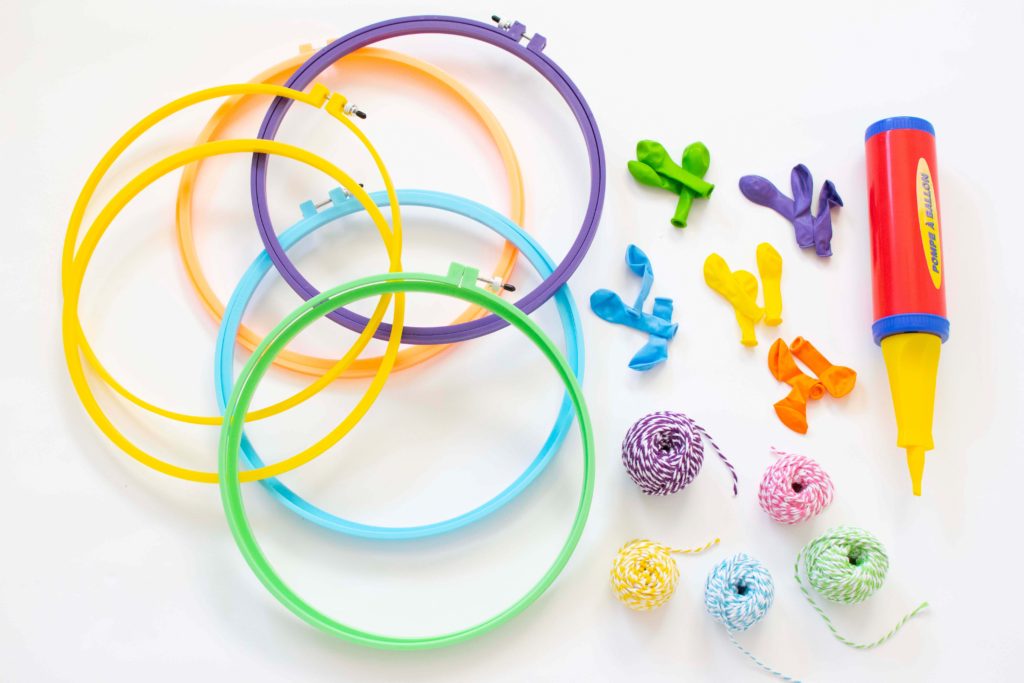 2. Attach two embroidery hoops same size and color.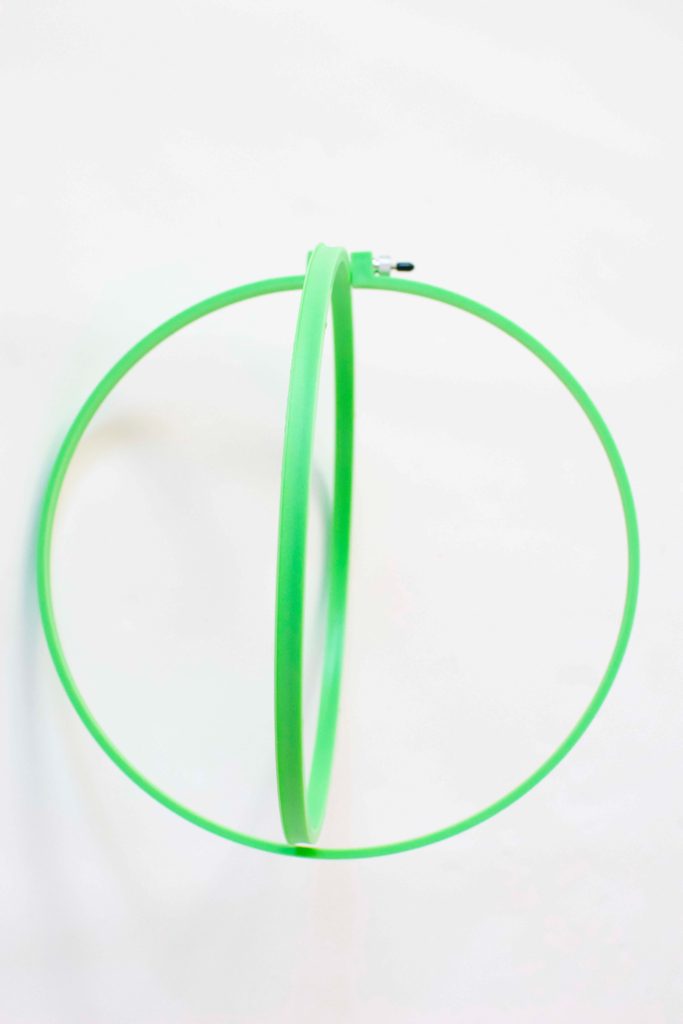 3. Inflate three balloons same color for each hoop.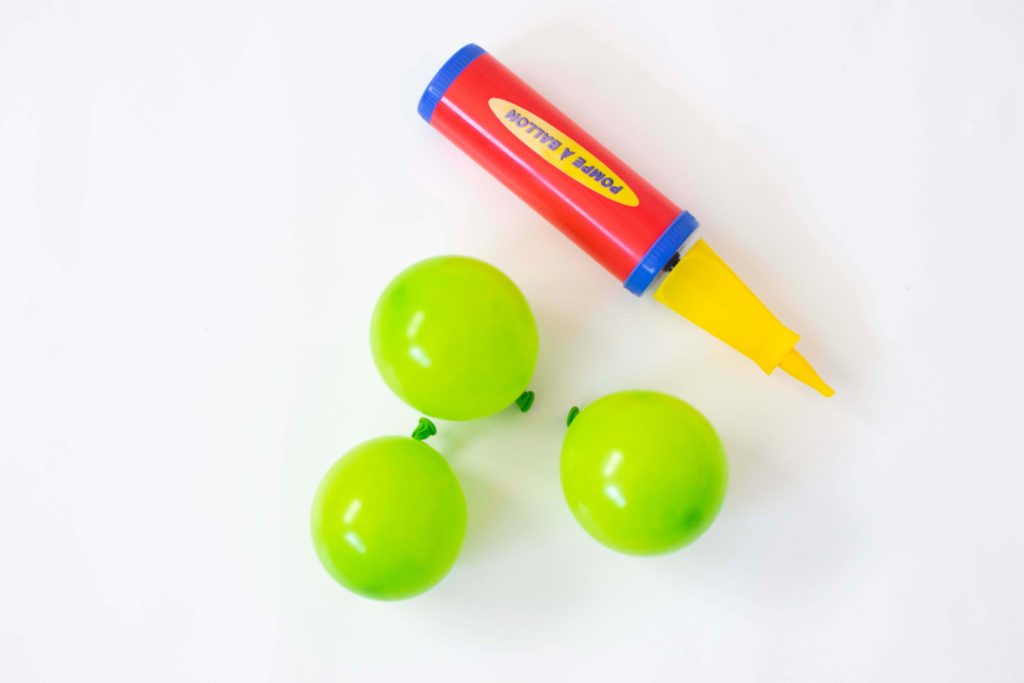 4. Create a cluster.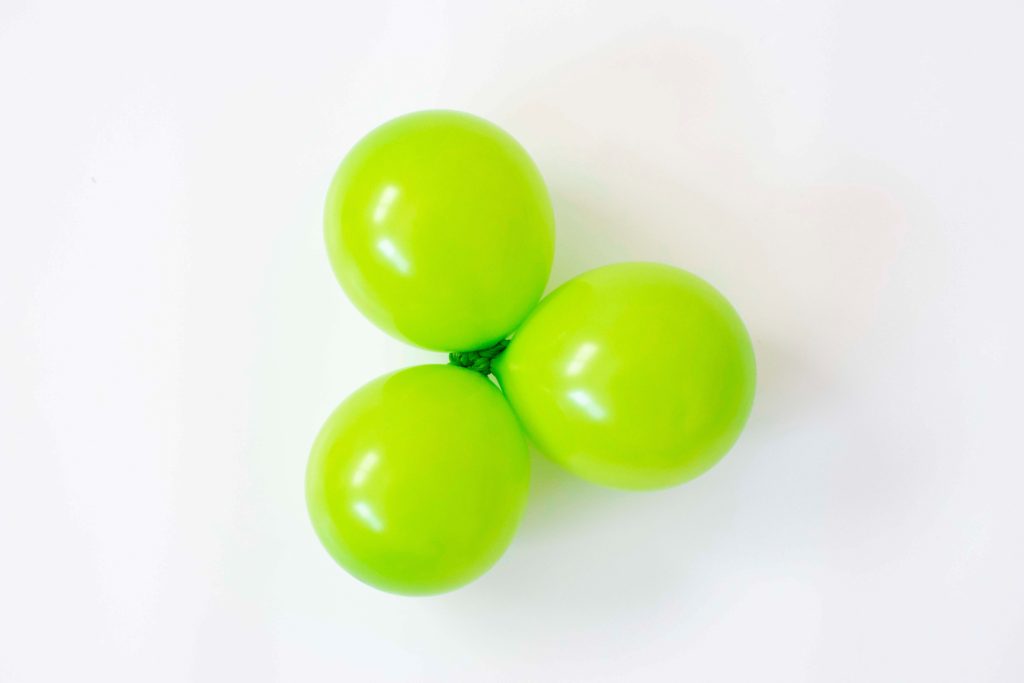 5. Attach thread to cluster by tying a knot.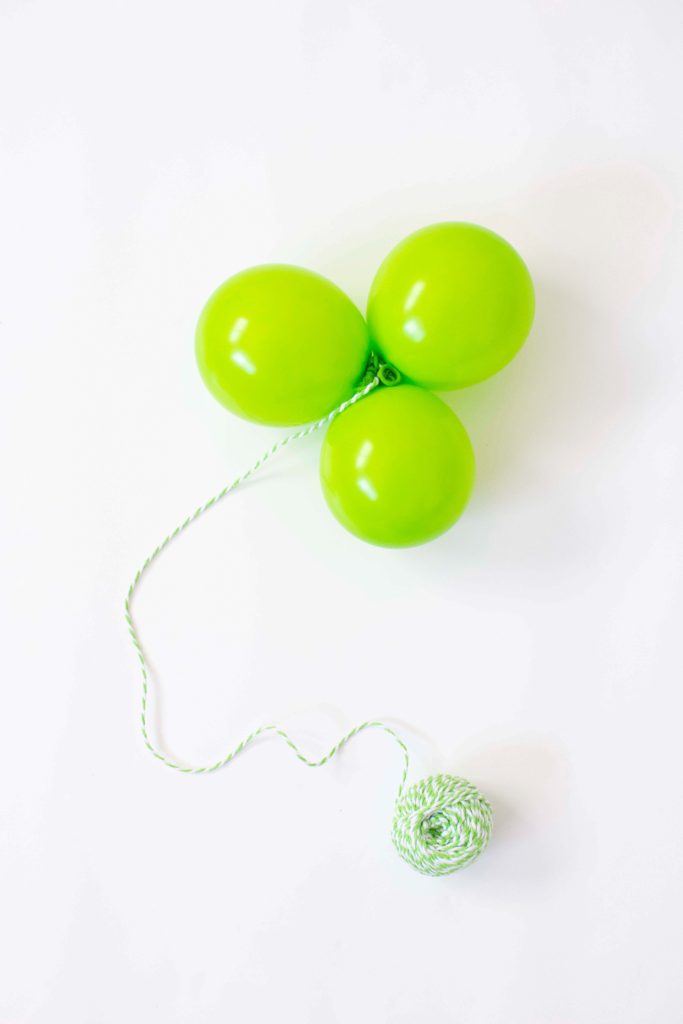 6. Cut the thread.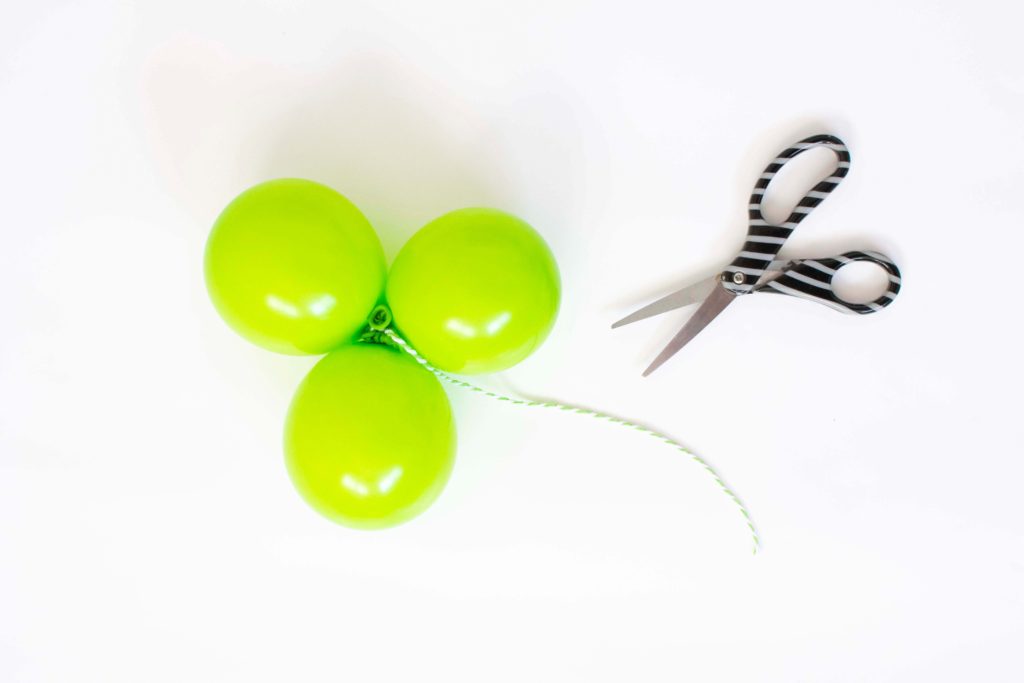 7. Hang cluster onto the embroidery hoop.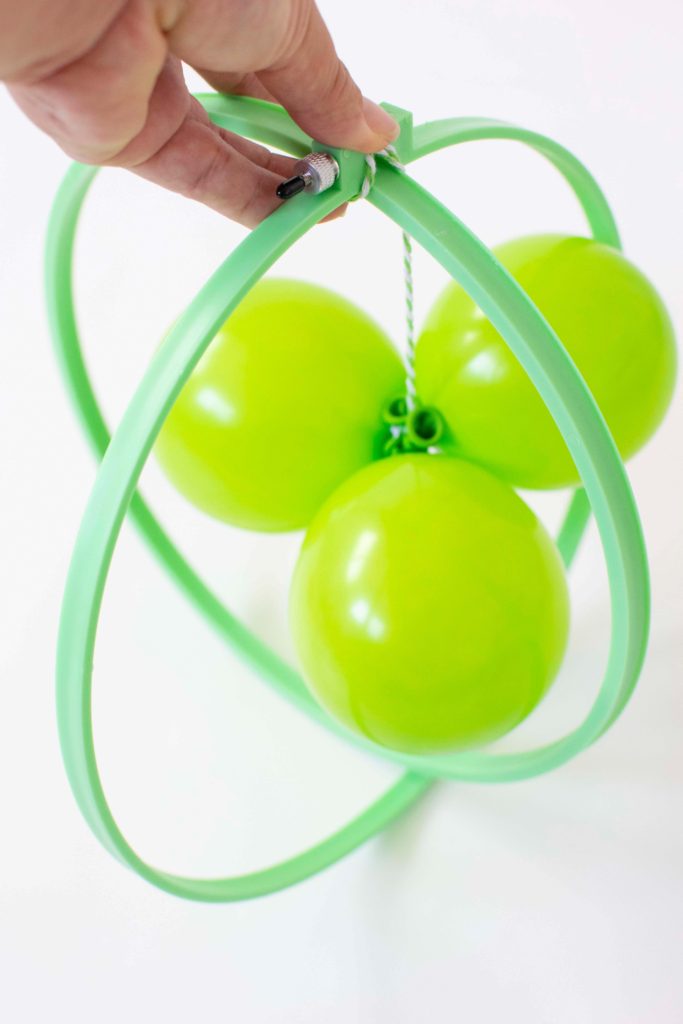 8. Hang your molecule balloons from the ceiling or decorate any spot at your party!

Ta-da! Super fun party balloon décor for your Mad Science Party!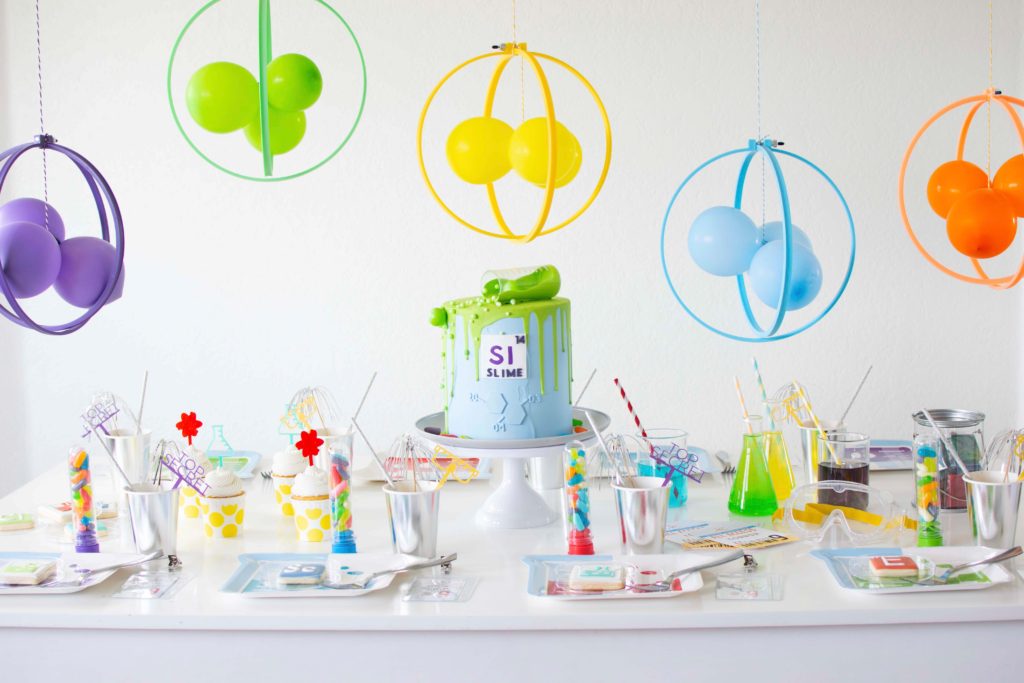 I hope you enjoyed these DIY molecule balloons as much I did creating them!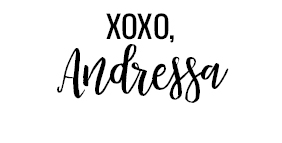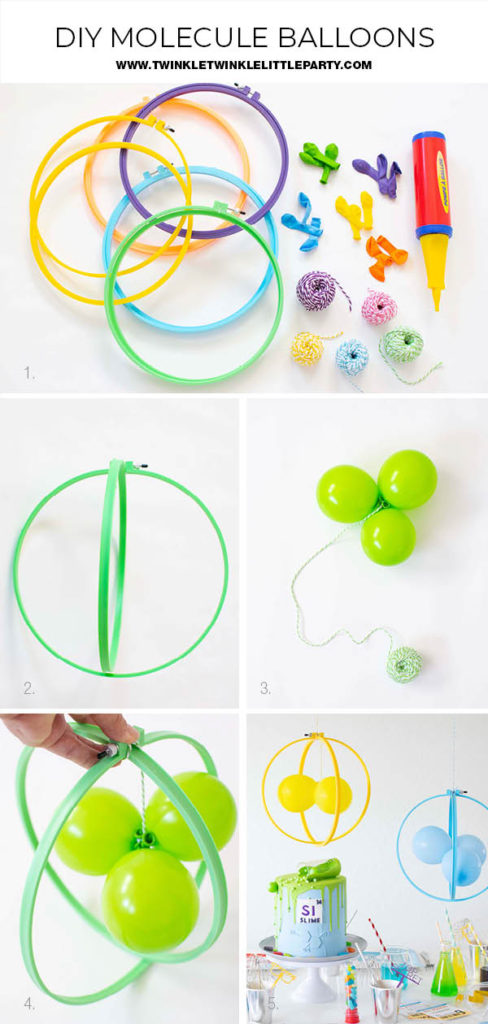 Creative concept/idea: Andressa Hara of Twinkle Twinkle Little Party