Hello, friends! We are so excited to kick off the Valentine's Day posts on the blog with this fabulous DIY Tissue Heart Backdrop! It's the perfect party décor for your dessert station, tablescape or drink station! You can create your own to match your event and the good news is, you are not limited to Valentine's Day only. It would work perfectly for Bridal Showers, Weddings, Baby Showers and many other special occasions.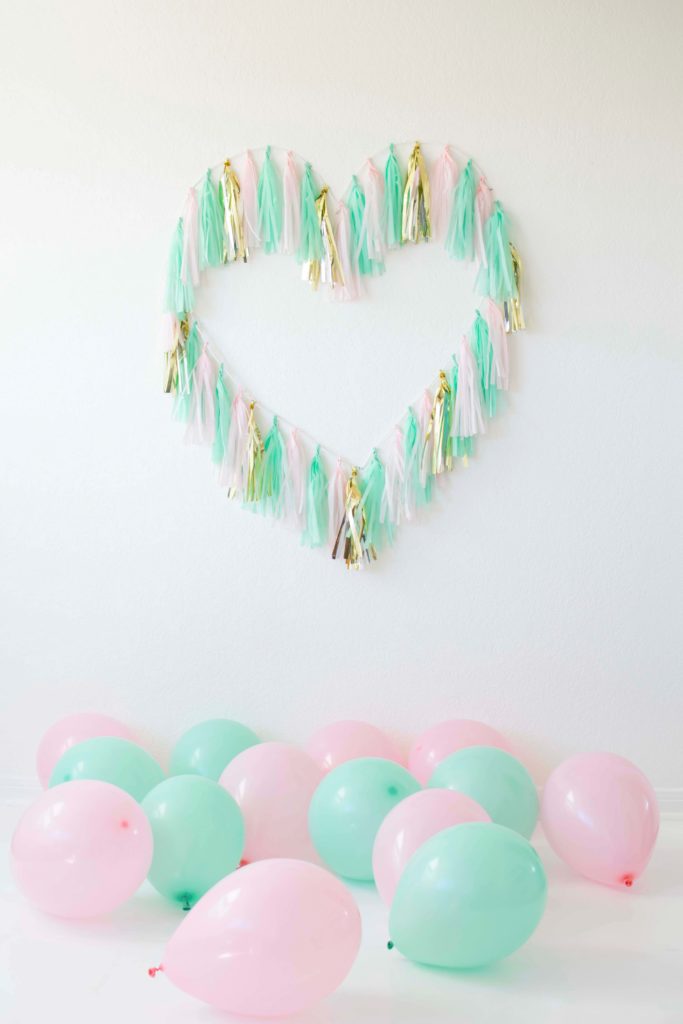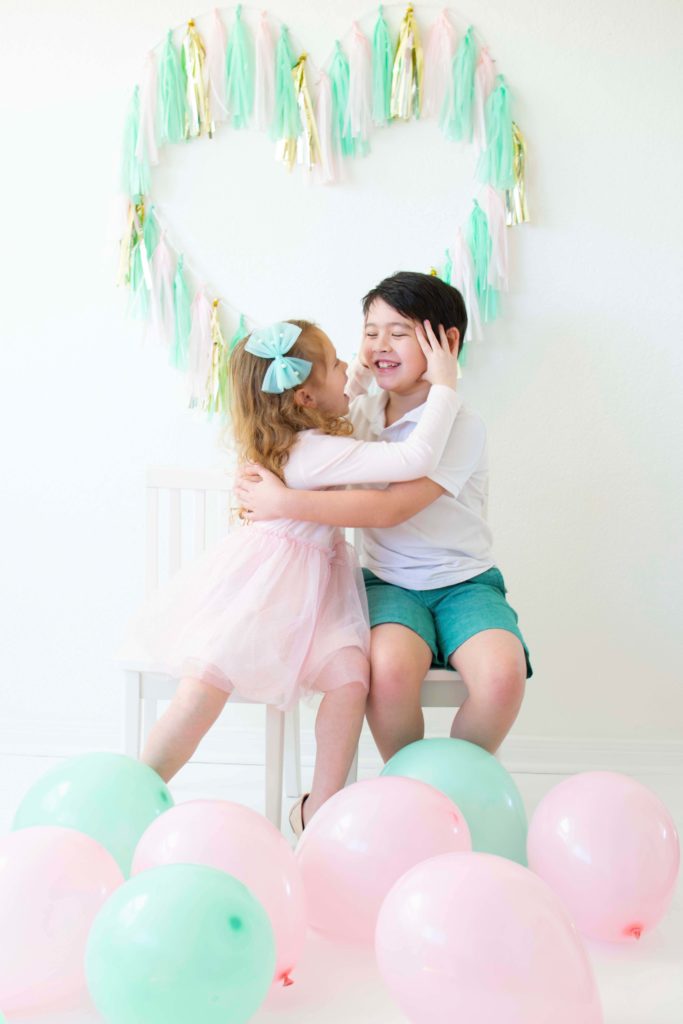 To make the heart frame, I used wire and covered it using white yarn, but you can also use tape. Using tape might be a much faster process. I just didn't have any at home.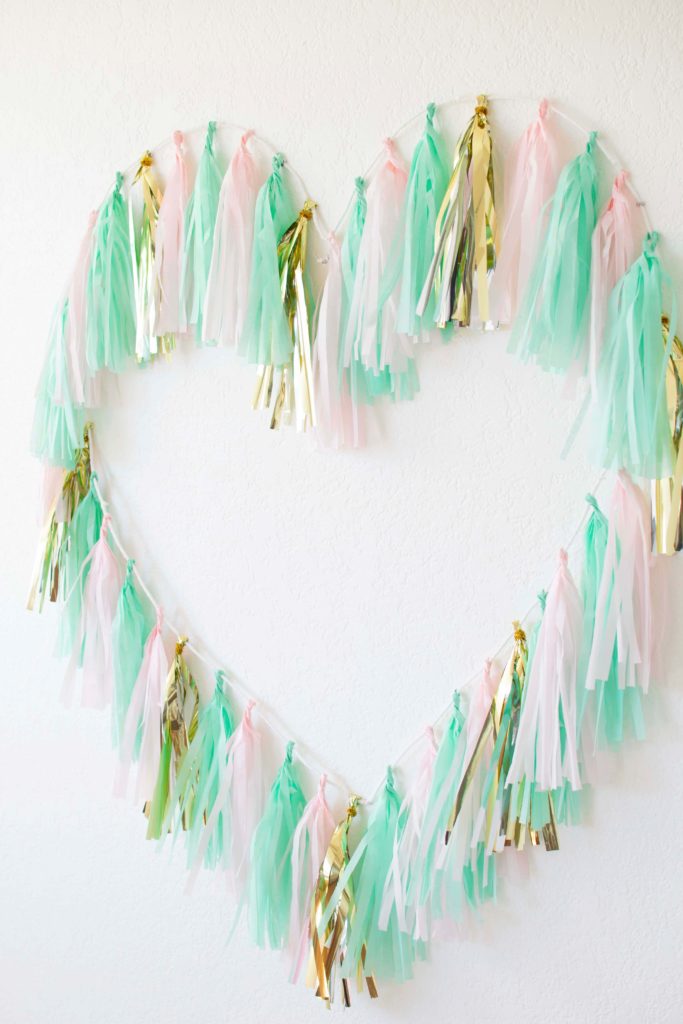 Before cutting the piece of wire, decide what size heart you would like. I was looking for a rather large heart I could use it as a backdrop for our kids table. The larger the heart the more tissue tassels you will need. Making your own tassels is not a quick project, but it's a fun one. I personal love making them! If you are running out of time and not willing to make your own, you can purchase the tassels online.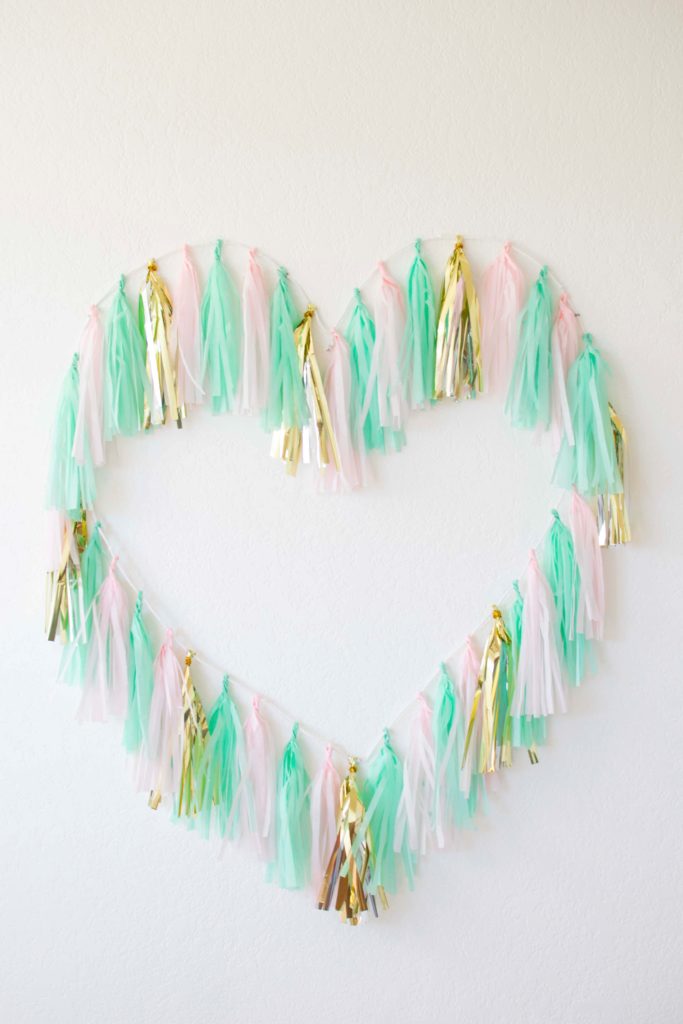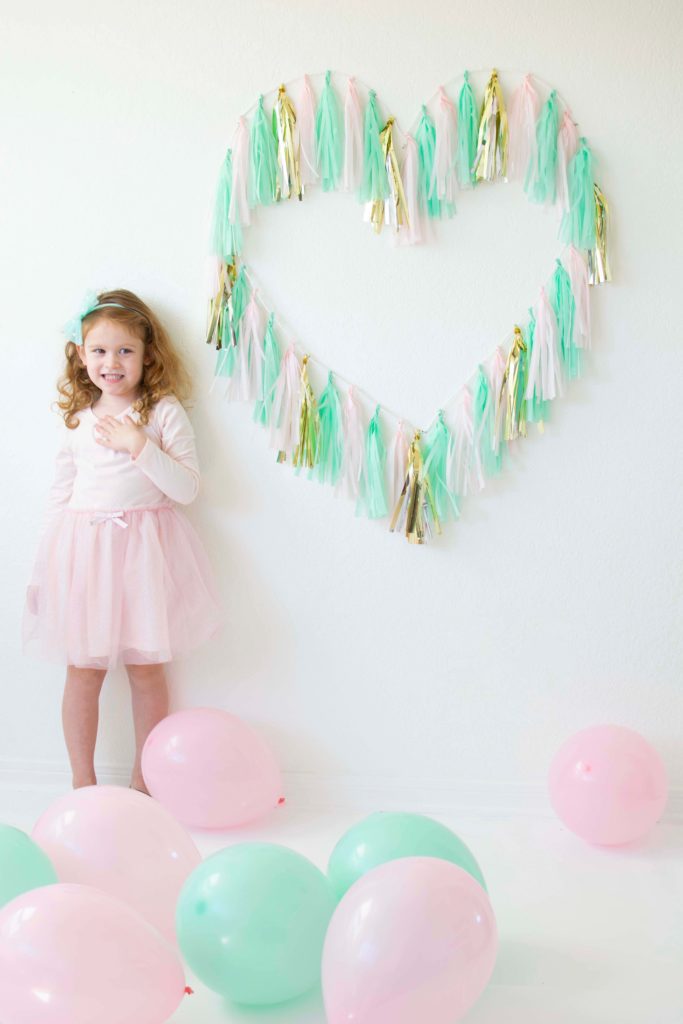 Once my heart frame was ready, I started to hang all the tassels. This is the fun part and it's nice to see the final result once you are done. You will have to secure the heart on the wall using hooks or nails. Whatever works for you and home.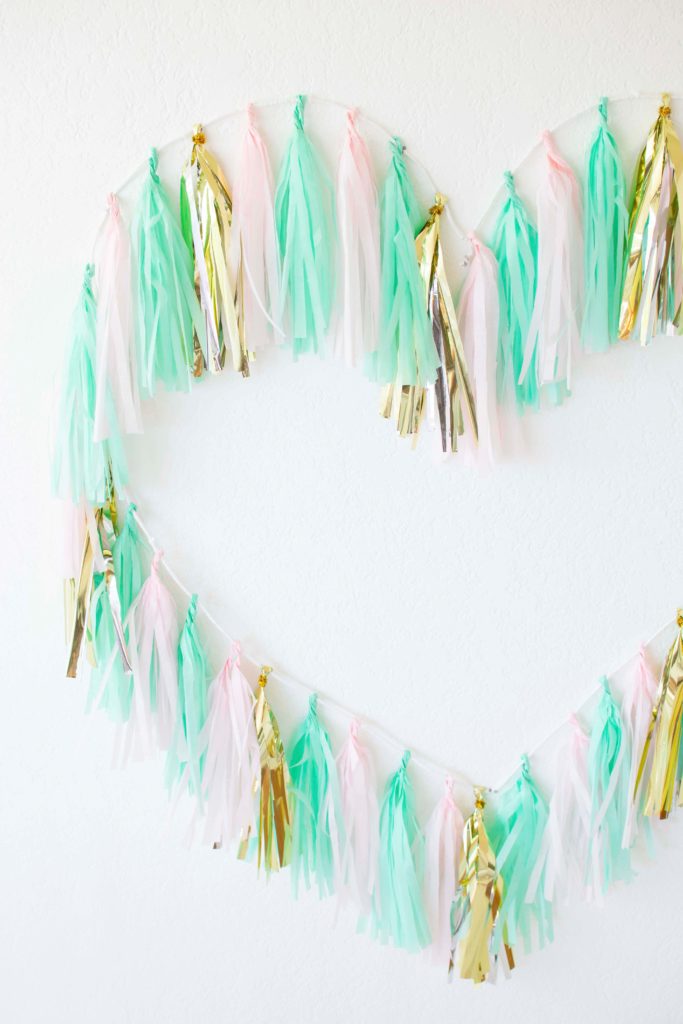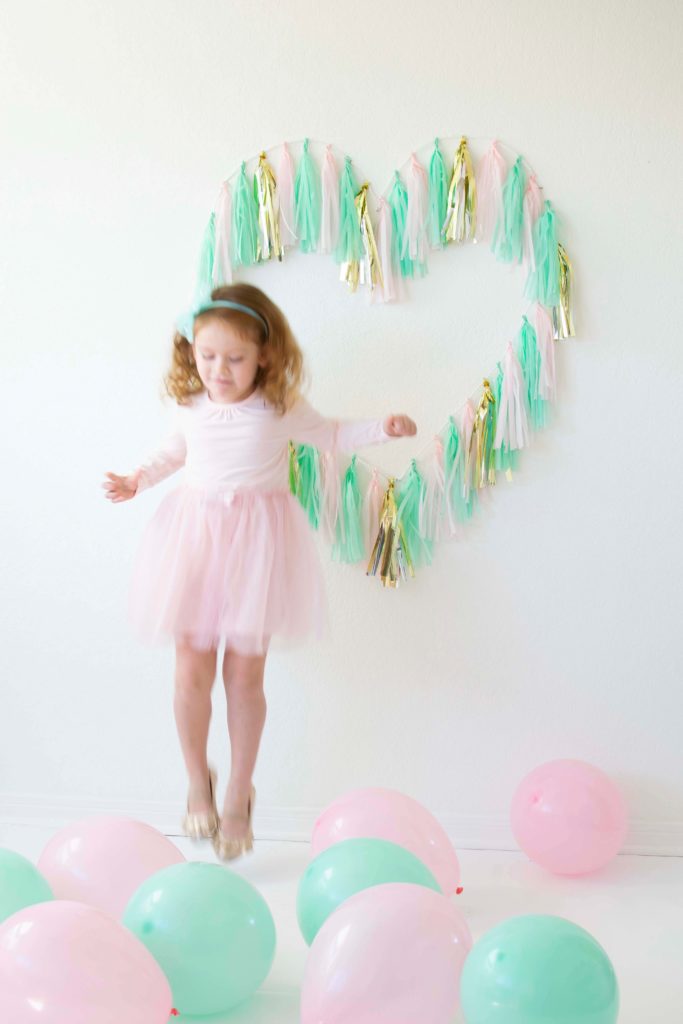 WHAT YOU WILL NEED:
Wire
Tape or Yarn
Tissue paper
Scissors
Nails or hooks
Decide on the size of the heart frame. Cut the wire, cover it with yarn or tape. Form a heart frame.
Make your tassels and hang them on the heart frame. You can follow our Tissue Tassel tutorial. Note: Following the tutorial, when you get to step 2, cut the tissue paper in half if you are looking for skinnier tassels. Instead of making one tassel, you will be able to create two.
Secure your heart onto the wall using nails or hooks. Voila! Your beautiful heart backdrop is ready!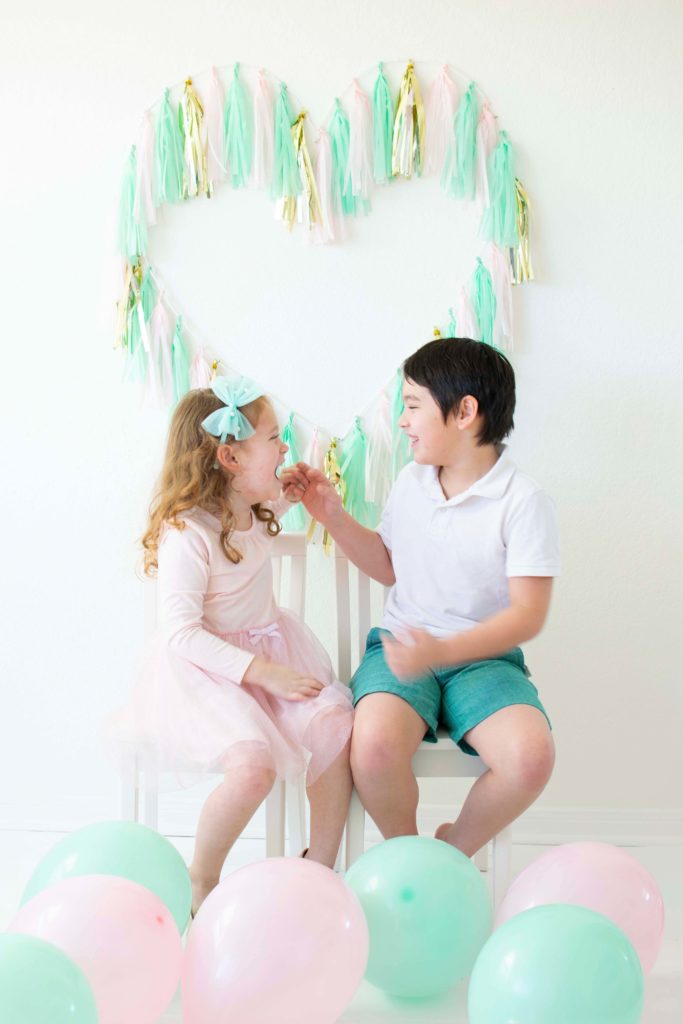 All photos by Andressa Hara, creative director at Twinkle Twinkle Little Party.
I hope you enjoyed this post and give this tissue heart project backdrop a try, friends! Tag us on Instagram if you do!