A Gingerbread House Decorating Party – A Holiday Tradition…
Hello, friends! It's hard to believe Christmas is in 4 days! Whaaat? This year flew by! If you have been following TTLP for a while now, you know I throw a Gingerbread Decorating Party for the kids every year. It became a sweet holiday tradition our kids always look forward to! Can you believe this is our 6th Annual Gingerbread House Decorating Party? When I started this tradition, my oldest was only 2 years old. He was the only child. It's fun (and sad at the same time) to look at the pictures from our 1st Gingerbread Party and see how big he is now. It also warms my heart he now has a baby sister to share these special moments with. Creating the sweetest memories for our little family is definitely something special.
If you have little ones, you too can start this sweet tradition with them. I promise you will create the most special memories you and family will cherish forever.
This year, instead of throwing a party, I kept it simple by setting up a simple decorating station in my studio space. My studio space used to be a lounge area, which is connected to our master bedroom. When they both wake up in the morning, our bedroom is their first spot, so I knew they would be happy to see my work space decorated for them. After our morning shower and breakfast, we enjoyed a fun morning filled with lots of decorating, hot cocoa and of course, pictures!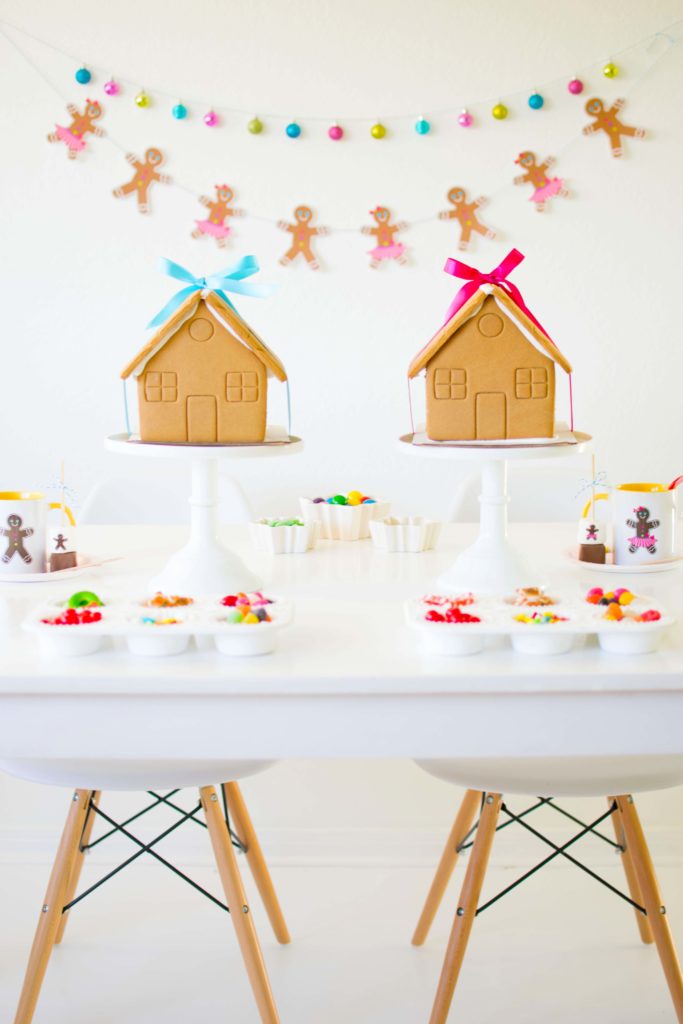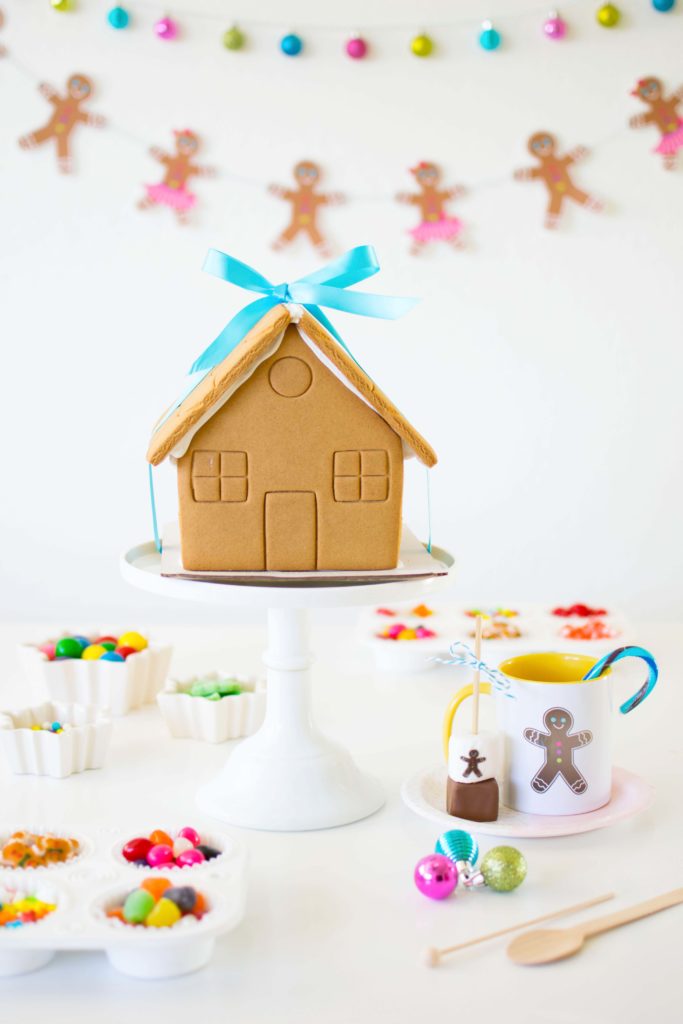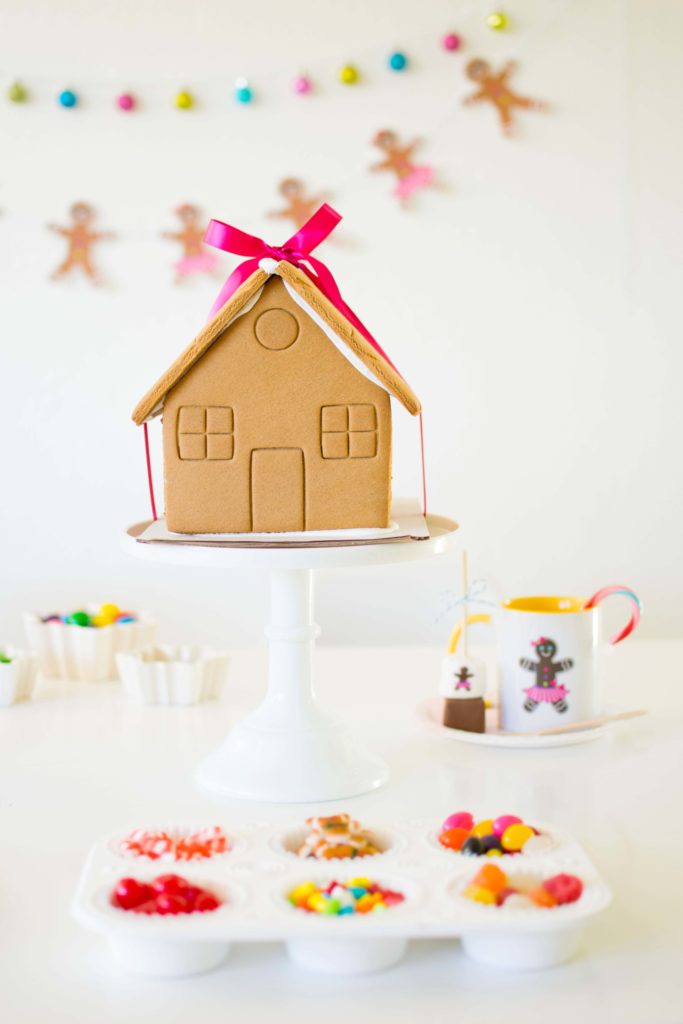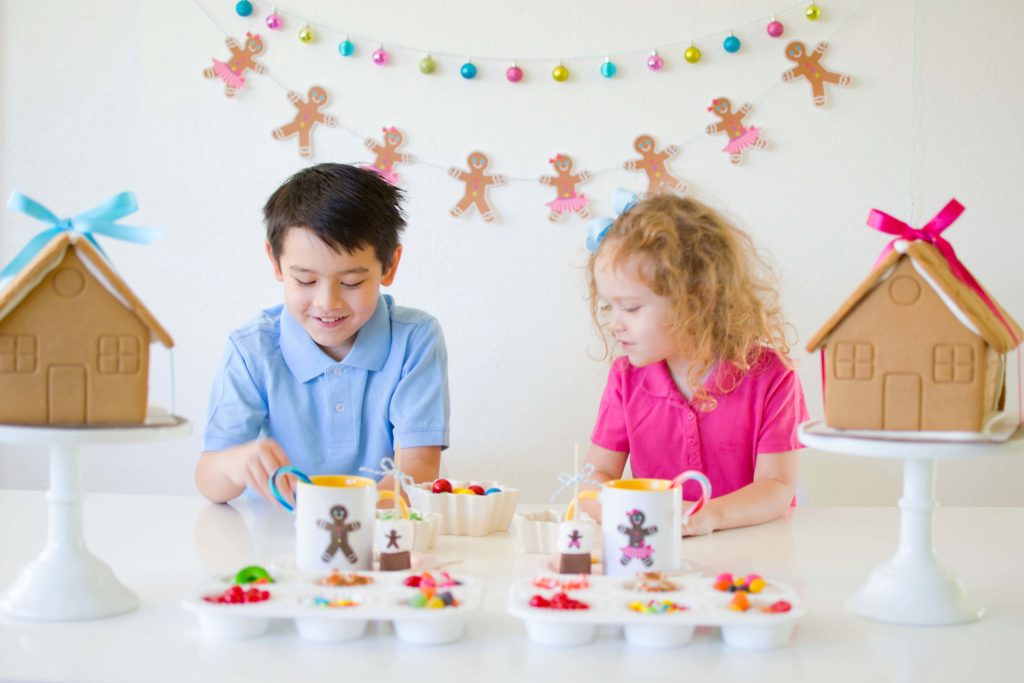 I highly recommend the houses that come already assembled. They cost a little extra, but it's so worth it. We've had houses collapsing on us before and it was a bit frustrating. We love to display our decorated gingerbread houses until Christmas!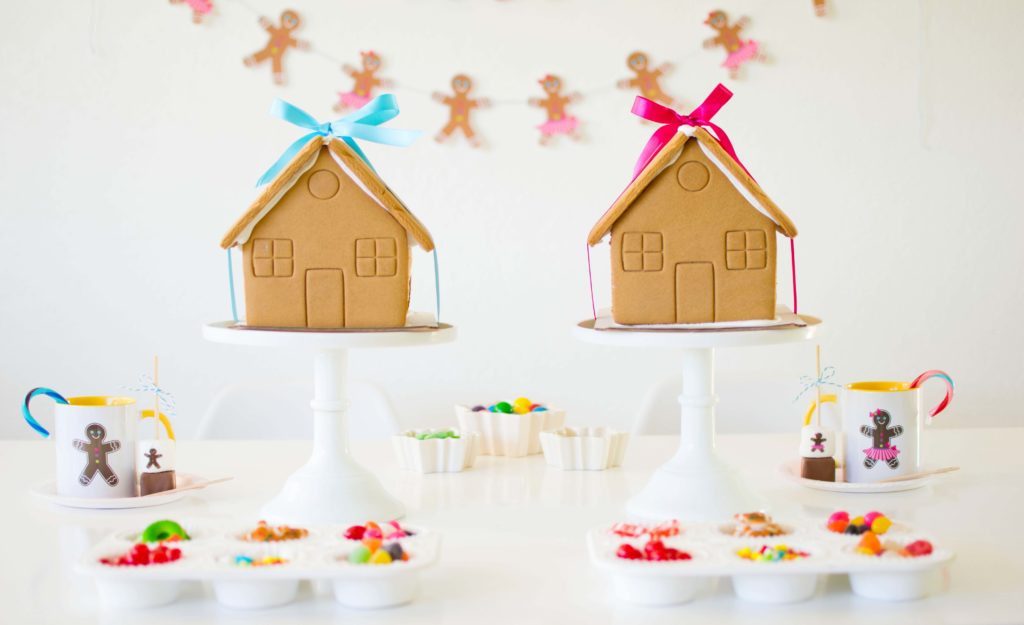 The beauty of a Gingerbread House Decorating Station is that we don't need much to create a fun-filled experience for the kids. All you need is assorted candies, edible holiday decorations and a bag of icing. It can't get any easier than that.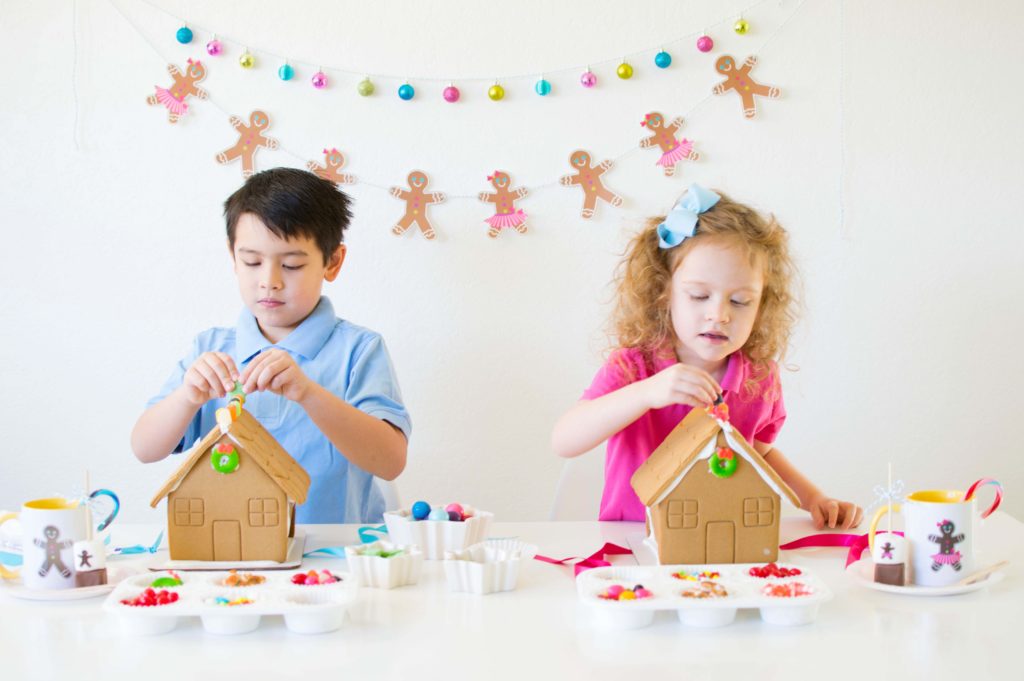 As a simple party decor, I put together two garlands. One using small colorful ornaments and a printable gingerbread boy & girl you can download for your own party!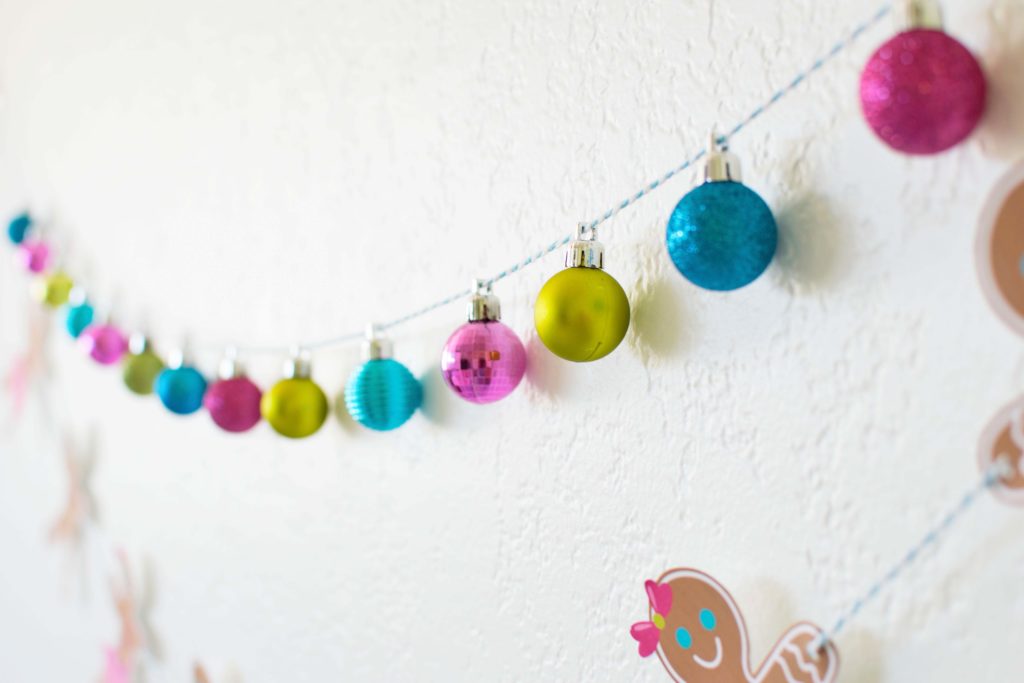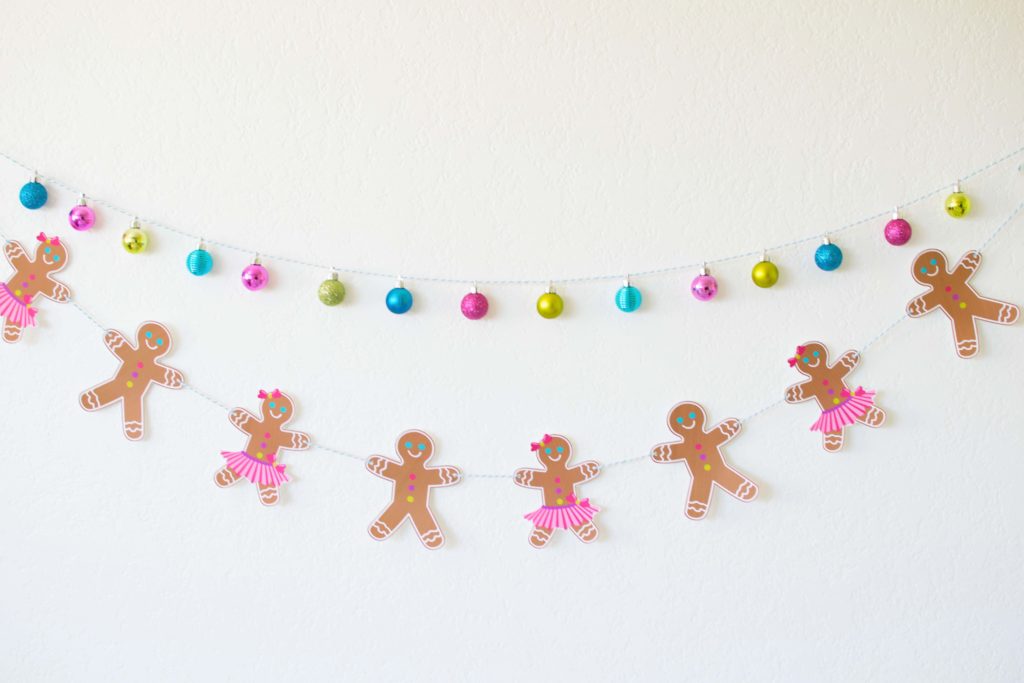 I still had these muffin tins I painted for our 5th Annual Gingerbread Party last year! I simply used cupcake liners and filled the cavities with all the fun candies and sugar decorations we had in our pantry.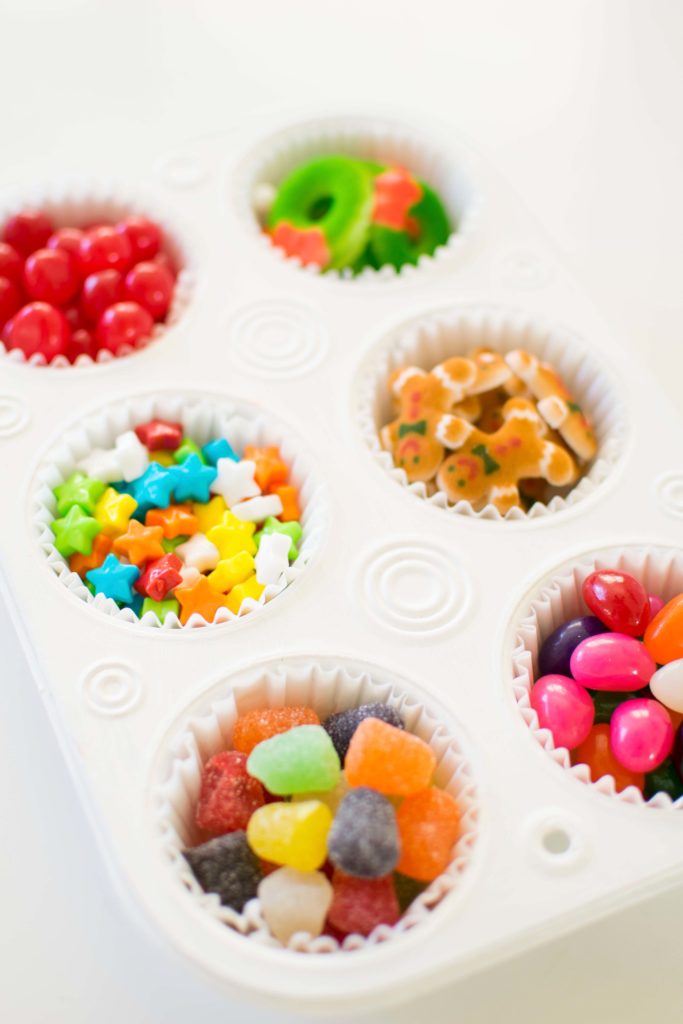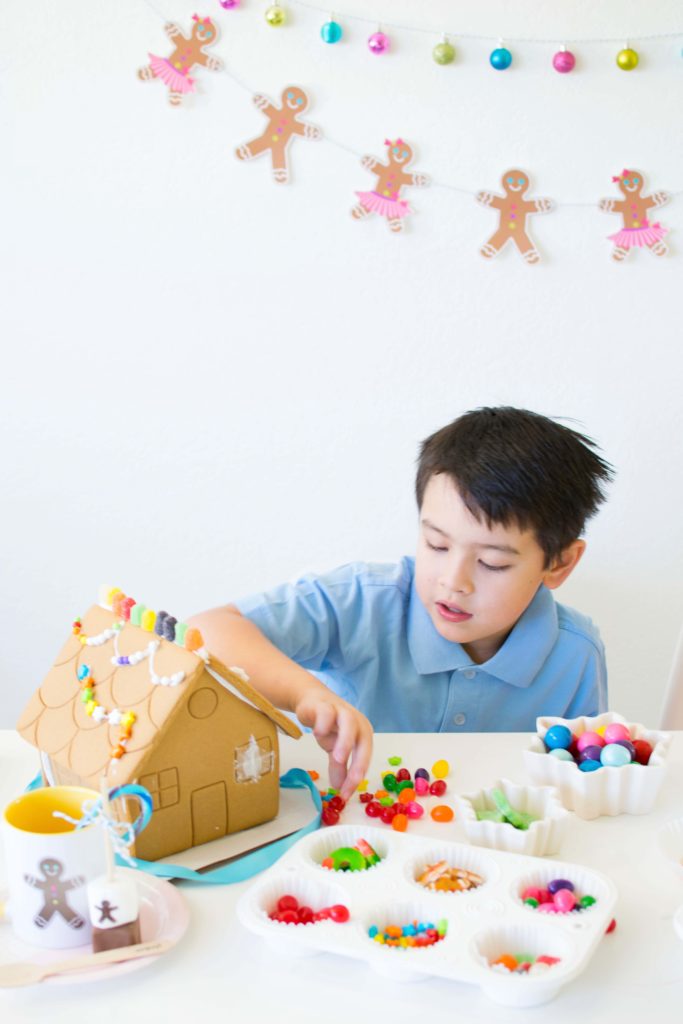 It's fun to watch their creative juices flow. I love capturing these moments so much!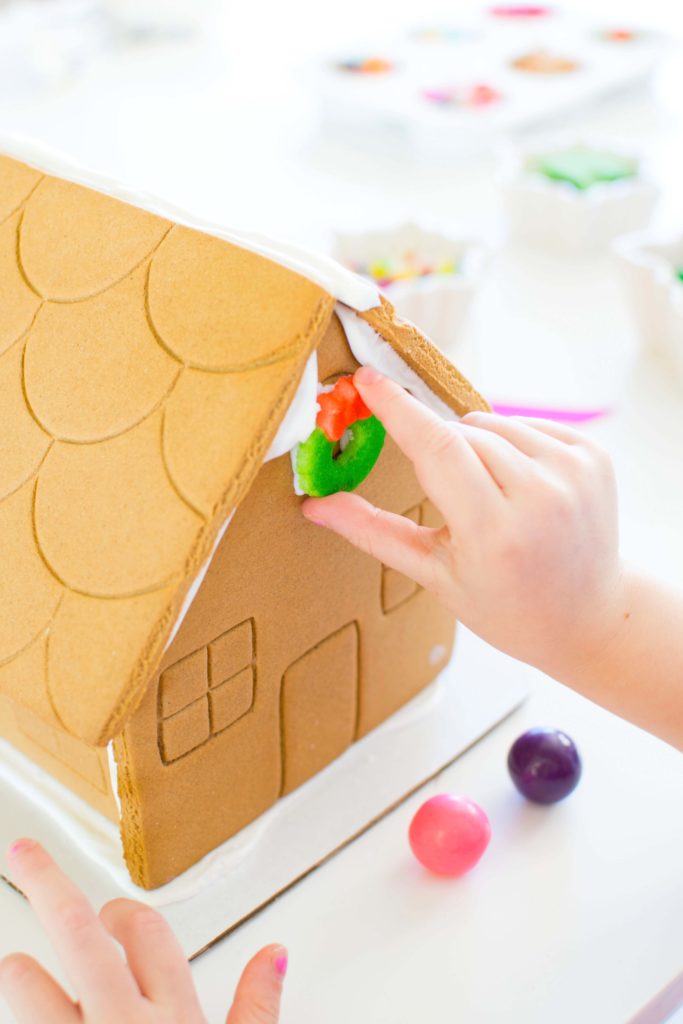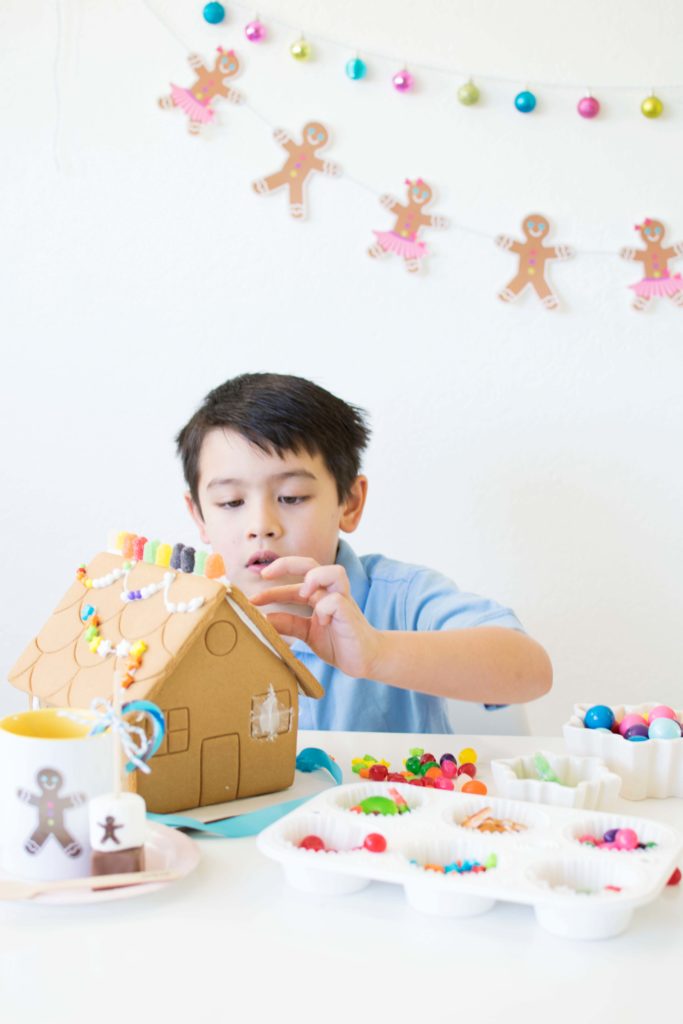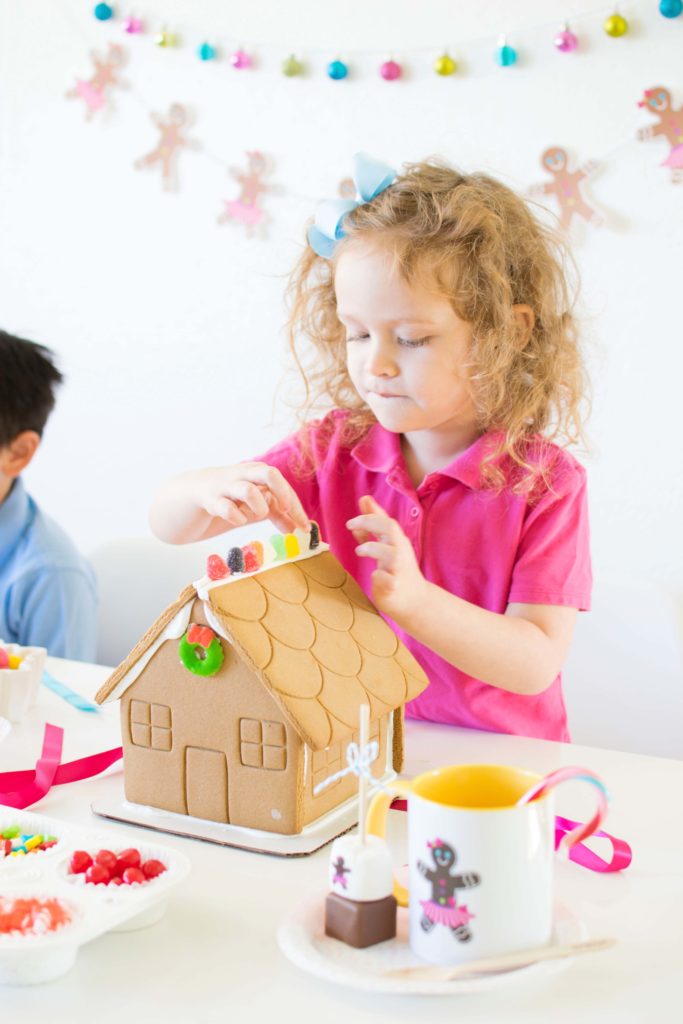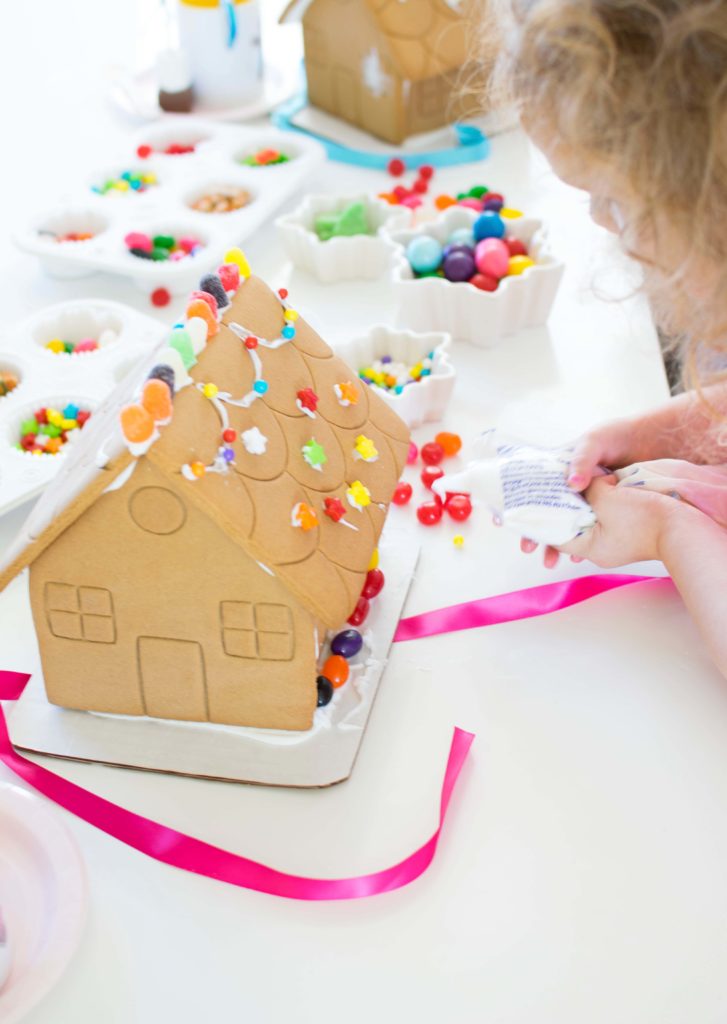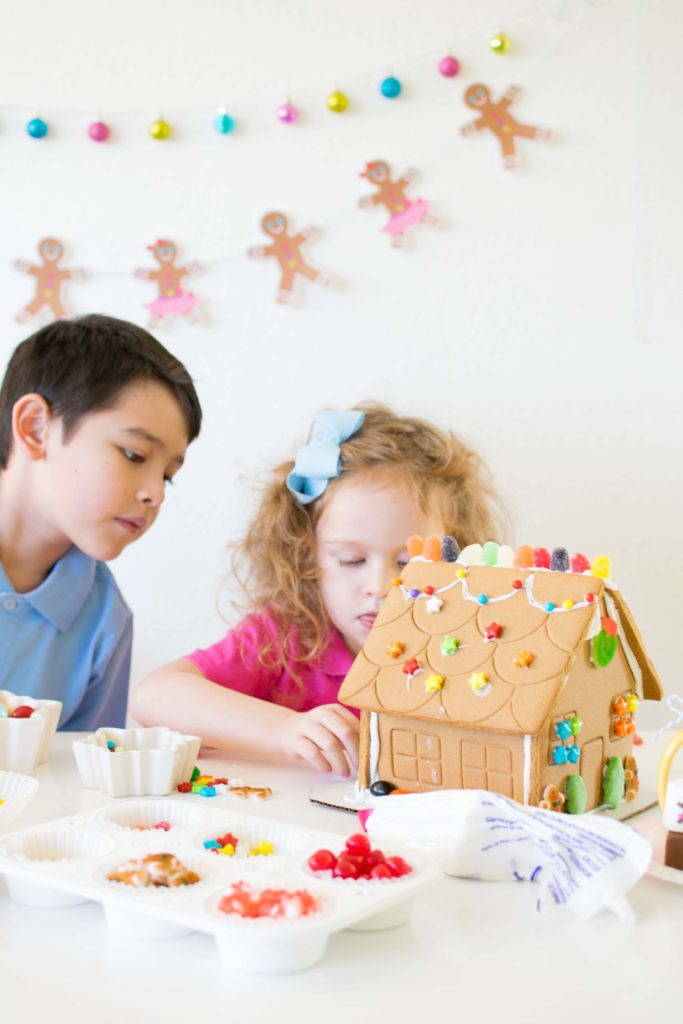 They get so excited about their creations. My 3 year old didn't want to pose for a picture, but here's Big Bro with his fun house all decorated 🙂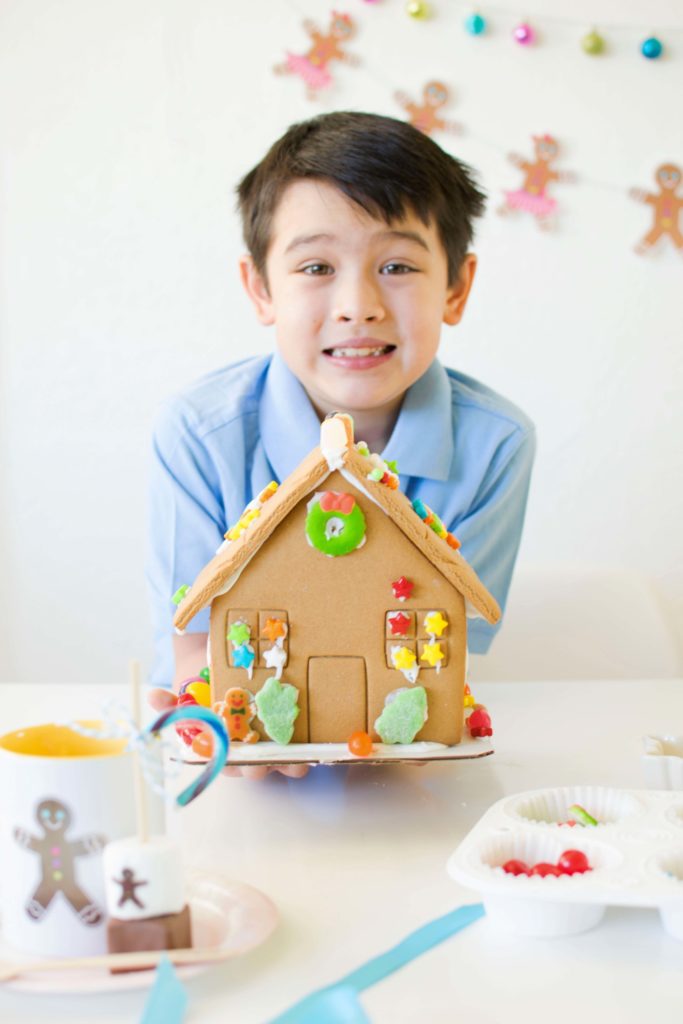 Here's Claire's house. How cute does it look? I was so impressed with her work.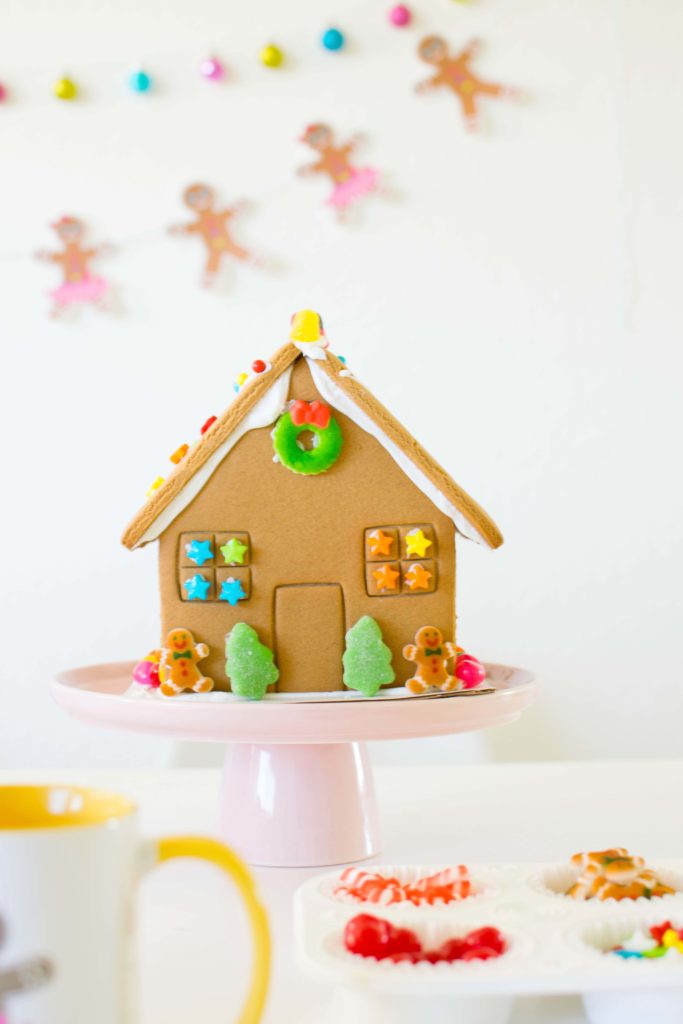 This year, I had the opportunity to create a few collections for Candy with a Twist, the gingerbread collection being one of them. They designed hot cocoa mugs and had the graphics also printed on marshmallows. How fun is that?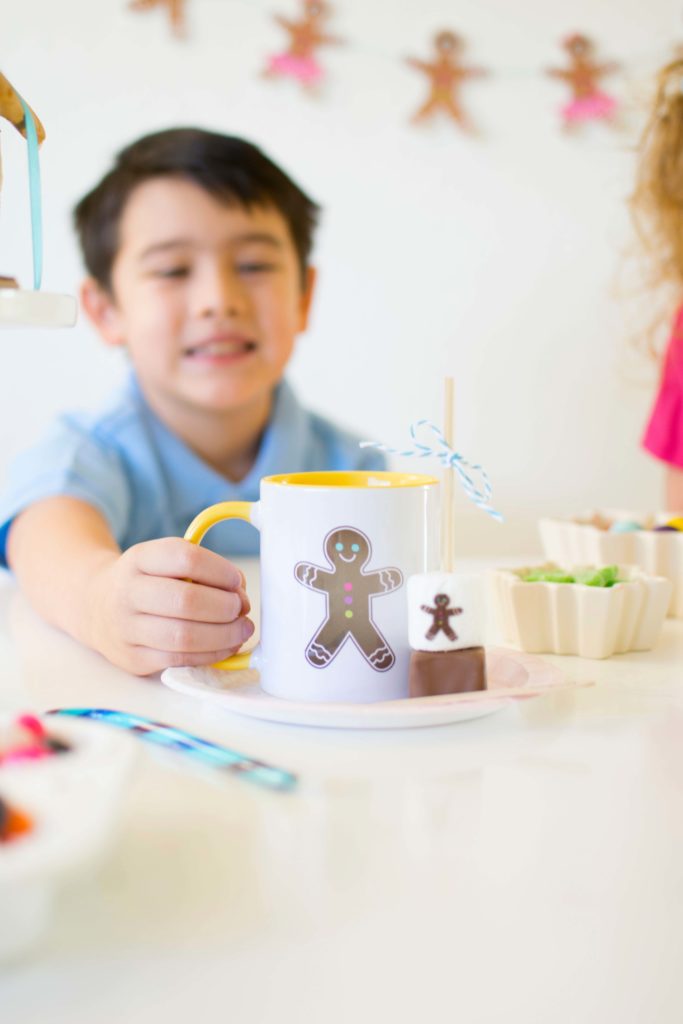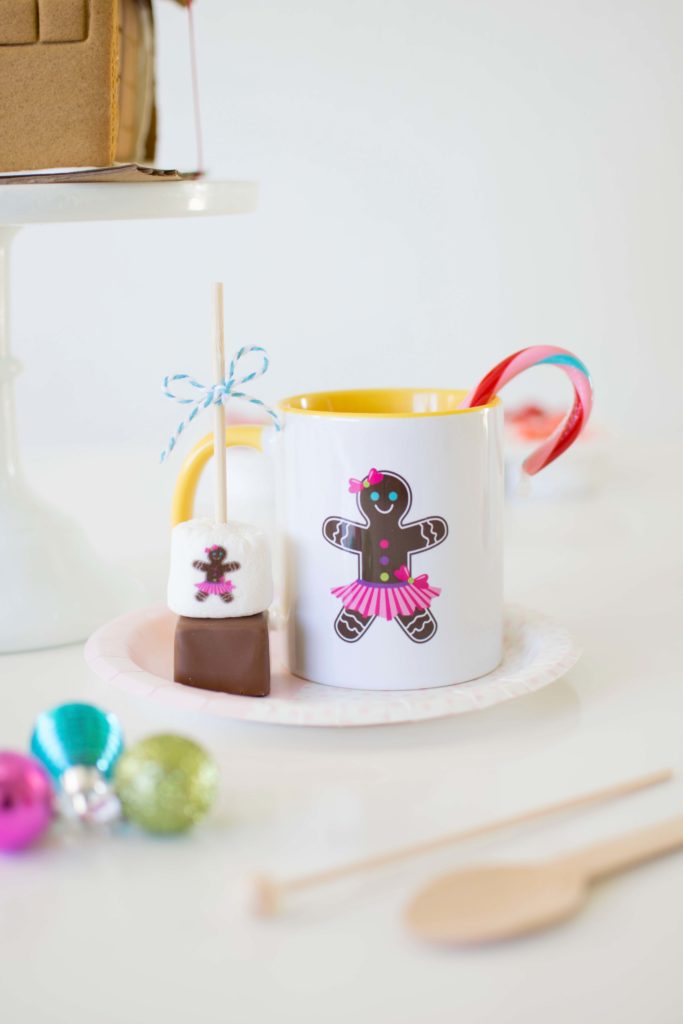 After decorating, the kids enjoyed hot cocoa and cupcakes. Sugar rush!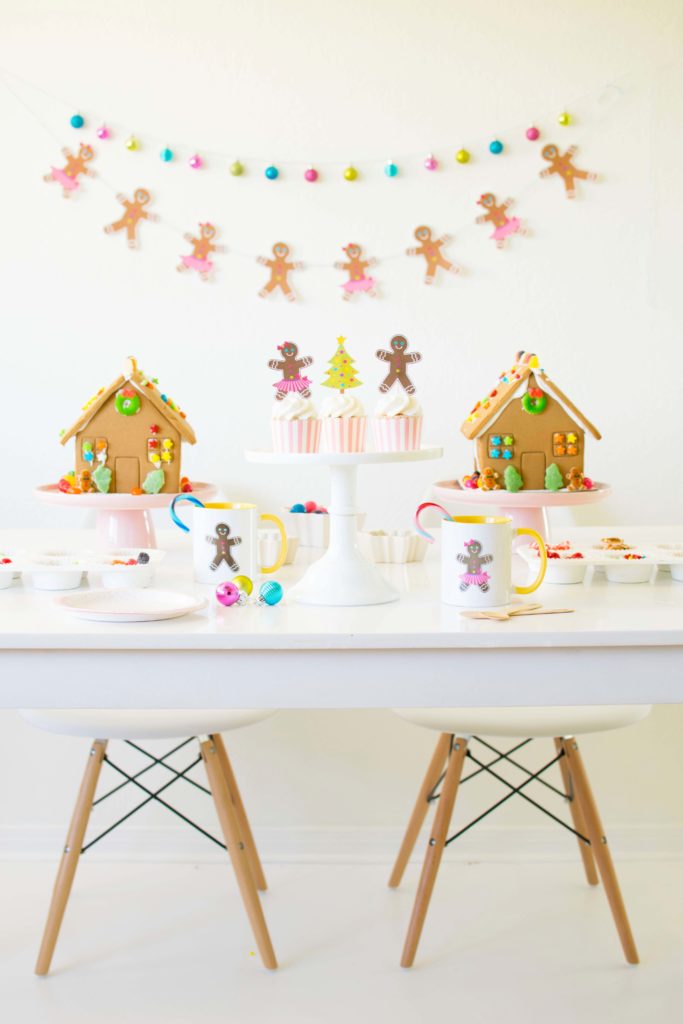 I created these adorable gingerbread party cupcake toppers as well to add a festive touch to simple cupcakes.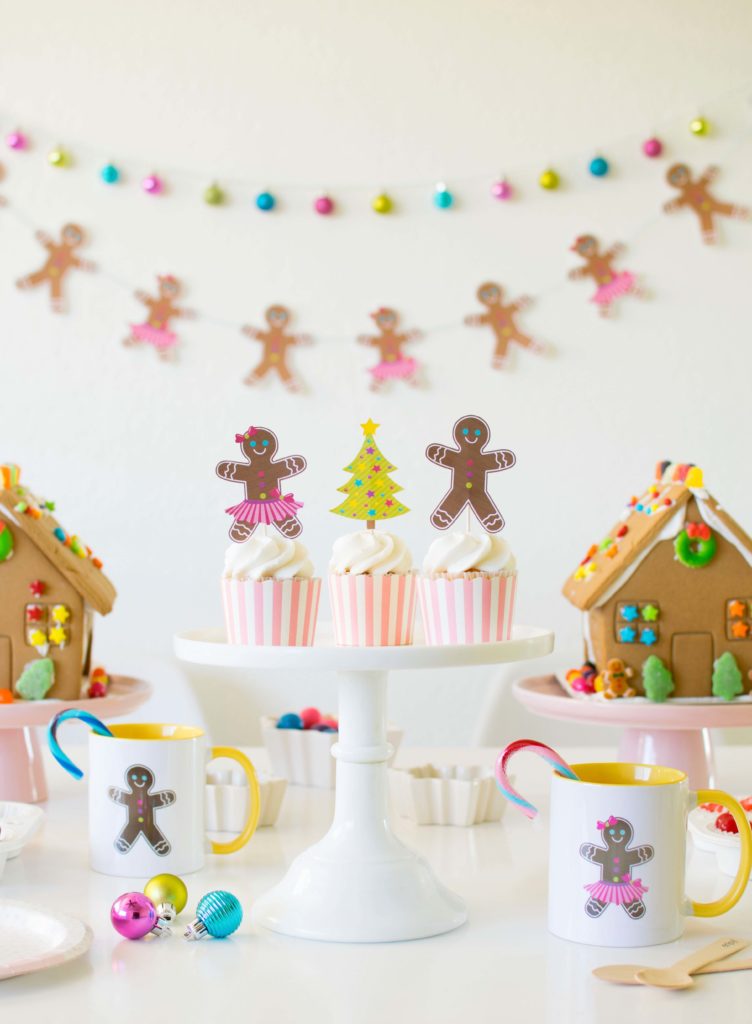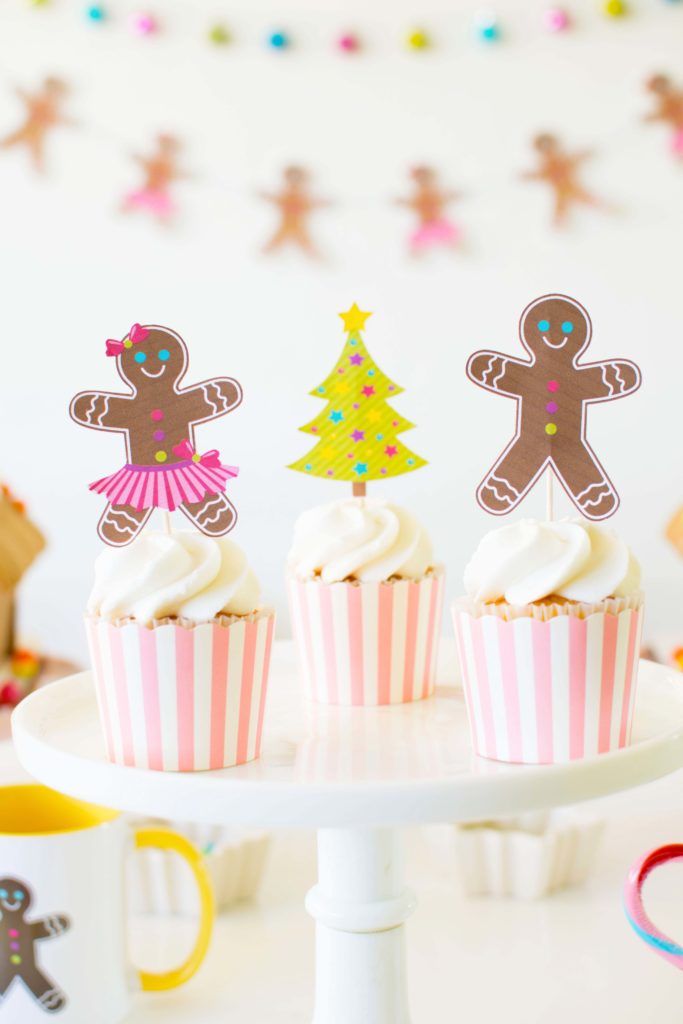 I hope this inspires you to create a new tradition with your little ones!
Merry Christmas, friends!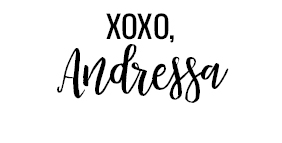 Styling & Photography: Andressa Hara of Twinkle Twinkle Little Party
Mugs & hot cocoa sticks: Candy with a twist
Wreath and Gingerbread Man Dec-ons: Lucks
PIN FOR LATER