Hello, friends!
Isn't it unbelievable the holiday season is almost over? So sad! I always think the season is so short! My husband and I love this time of the year and all the sweet family traditions we've created with our little ones so far. I am excited to share these easy ideas on how you can Throw an Elf on the Shelf Party for the kids!
The Elf on the shelf is a fun tradition we started when our oldest was 2. When his baby sister came along, we waited a couple of years until she got her own elf.
Our elves normally arrive right after Thanksgiving and go back to the North Pole on Christmas Eve. The kids said their goodbyes yesterday morning with a simple yet fun Farewell Party! If your elves haven't gone back to The North Pole yet, you may want to steal these easy ideas and send them off in style.
For our Elves' Farewell Party, a simple table consisted of a peppermint cake covered in buttercream and coconut flakes to resemble snow, vanilla cupcakes adorned with The Elf on the shelf toppers and themed cups were perfect to hold coordinating gumballs. As a cute backdrop, I simply hung the elves' party hats across the table using baker's twine creating an adorable garland.



DIY 'THE ELF ON THE SHELF' GLOBE CAKE TOPPER
Using a craft ornament, I filled it up with craft snow and secured an elf on the shelf cake topper inside the ornament with tape creating a super cute snow globe. It was the perfect DIY topper for our simple cake!


Simple cupcakes were adorned with 'The Elf on the Shelf' toppers.


'NAUGHTY OR NICE' HOT COCOA STATION
A hot cocoa station is always a hit among my little ones. They don't seem to stop having hot cocoa this season. It's their favorite thing ever! Our pantry always has marshmallows and cocoa powder available.

Our elf was in charge. She makes the best hot cocoa (wink wink).


My kids claimed they were nice the entire year. Their elves agreed (Hummm).




Do you do the Elf tradition with your little ones? How do you say your goodbyes each year? I would love to hear!
Until next year, elves!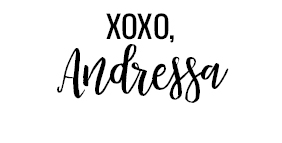 Styling & Photography: Andressa Hara of Twinkle Twinkle Little Party
See this Adopt an Elf Party I styled in partnership with Tiny Prints.
PIN FOR LATER