This post is sponsored by plateshoppe. Twinkle Twinkle Little Party has received compensation to share fun tablescape ideas and tips for hosting a successful summer playdate for the kids.
Hello, friends!
We have another fun post for summer inspiration to share with you today! Yay!
Kids have been out of school for over a month now and it's been really hot in Texas. It's SO hard to face the heat every day to entertain our little ones unless we leave the house before the sun rises and come back before 9 a.m. (ha!)
The kids have been in summer camp this entire week, but what to do on the days they are not in camp? It's almost impossible to plan activity after activity. If you are in the same boat, how about inviting their friends over for an indoor playdate? Today, I am sharing super cute tablescape ideas and tips for hosting a successful playdate. The best part? You can take a break from the heat and catch up with the other moms!
Set the schedule
Find a time that works for everybody. Be clear how long the playdate is going to last. Communicate with the other parents the exact time the play date is going to start and end. Countless times I have been to playdates I was not so sure about the duration.
Make it cute for the kids
It's summer after all so why not hosting a summer themed playdate? Make it cute and fun for the kids by setting up a table with bright and cheerful plates. I am a huge fan of great quality melamine plates. It's a nice break from disposable plates and awesome opportunity to make it a little more "sophisticated" for the kids (and moms!)


DECOR TIP: For this particular theme, ask the kids to help you blow up clear balloons in different sizes to resemble bubbles. You can display them on the table or even scattered on the floor to create a fun under the sea atmosphere.




Keep snacks simple
Ask important questions about food allergies and other food concerns so you can plan your menu accordingly. If any of your guests has any type of food allergy, you can ask the mom if it's ok for them to bring their own snacks or if your schedule permits, you can plan ahead to meet your guest's needs.
Keep it simple. Serve goldfish (super cute idea to match the theme!) in different flavors, fruit and veggie cups.



For the moms, you can serve something sparkling and refreshing. Store bought drinks can save you time plus they are fun to add a pop of color to your table.


For the kids, you can't go wrong with fruit juice boxes. Opt for citrus flavors that are perfect for summer.

Ask the moms if it's ok to treat the kids to sweets. Ask ahead of time before making or ordering any other desserts.


Keep them happy and entertained
Depending on the duration of the playdate, maybe plan two short activities or one long activity for either before or after snack. Check out these 18 ways to make indoor playdates more fun for awesome ideas to do with the kids.
Reminder:
Playdates are supposed to be fun for kids and parents, so sit back and enjoy!
I hope you are having a great time with your kids and making sweet memories this summer!
Check out the posts below for more summer ideas:
You are my sunshine celebration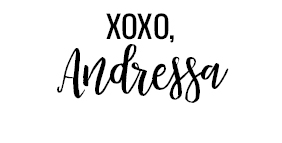 Styling & Photography: Andressa Hara of Twinkle Twinkle Little Party
Melamine plates: plateshoppe
PIN FOR LATER