This post might contain affiliate links. Please read our full disclosure. All opinions stated are based on my own experience.
I made these adorable DIY You are my sunshine party plate for our 'You are my Sunshine' Summer Celebration and they turned out adorable! They add such a fun touch to your set up! Happy to share this quick & easy tutorial with you!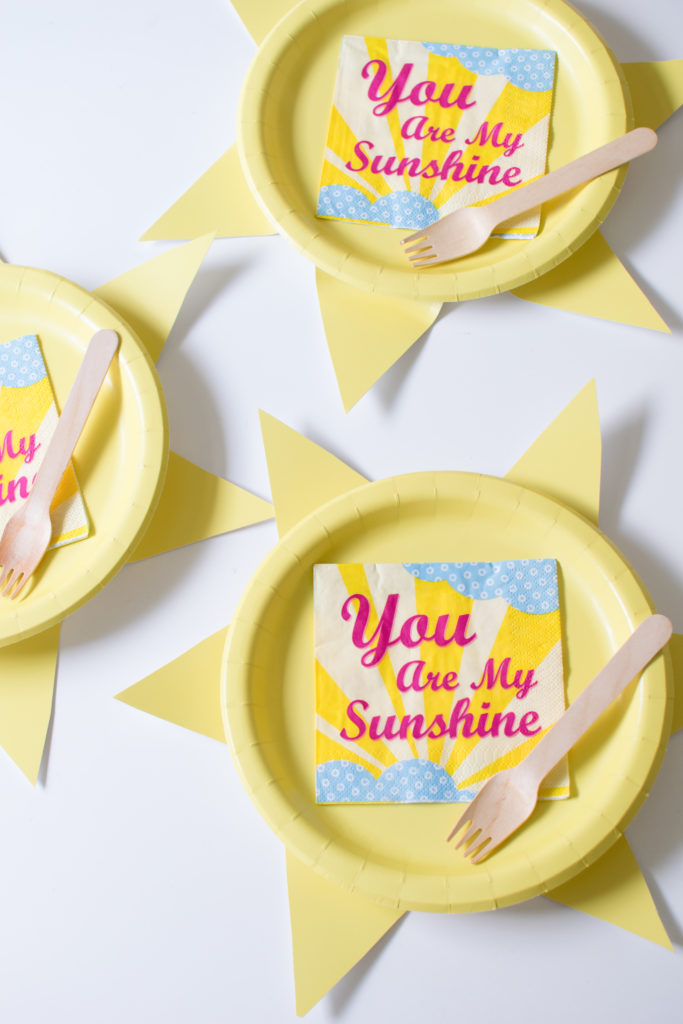 Supplies needed: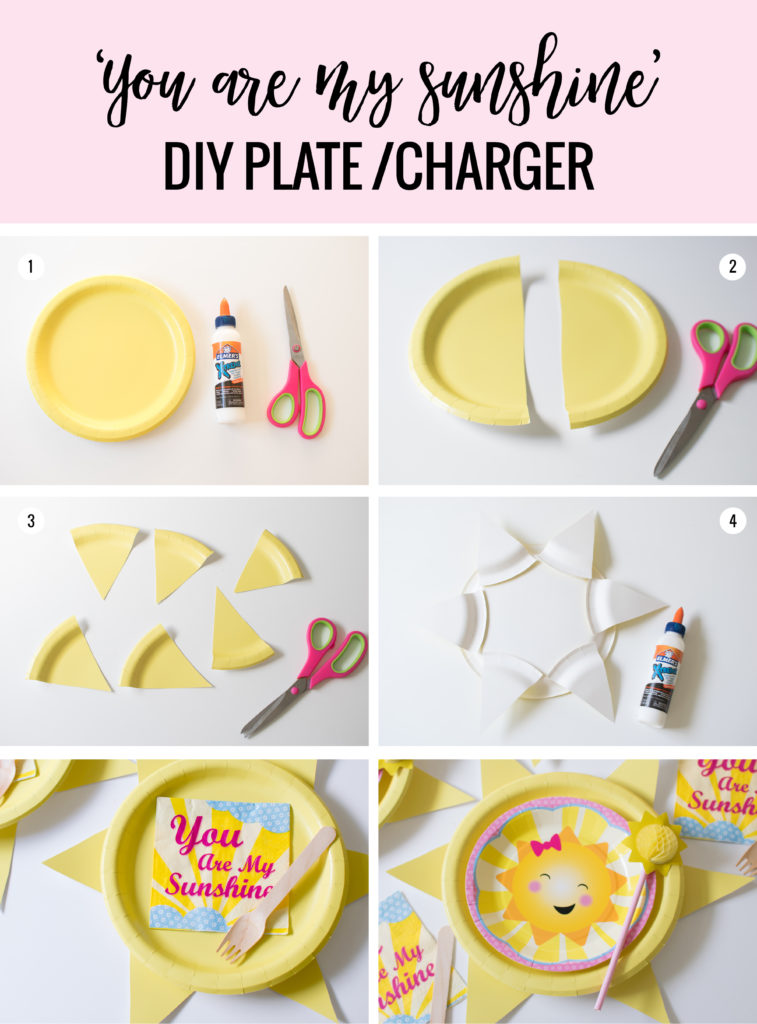 Instructions:
Gather your supplies.
Cut paper plate into halves.
Cut each half in 3 pizza-like shapes. You will have a total of 6 pieces.
Glue all pieces around the edges on the back of the paper plate.
That's it! You now have adorable plates/chargers for your 'You are my Sunshine' party! Pair them with You're my Sunshine Party Plates! and You're my Sushine Straws.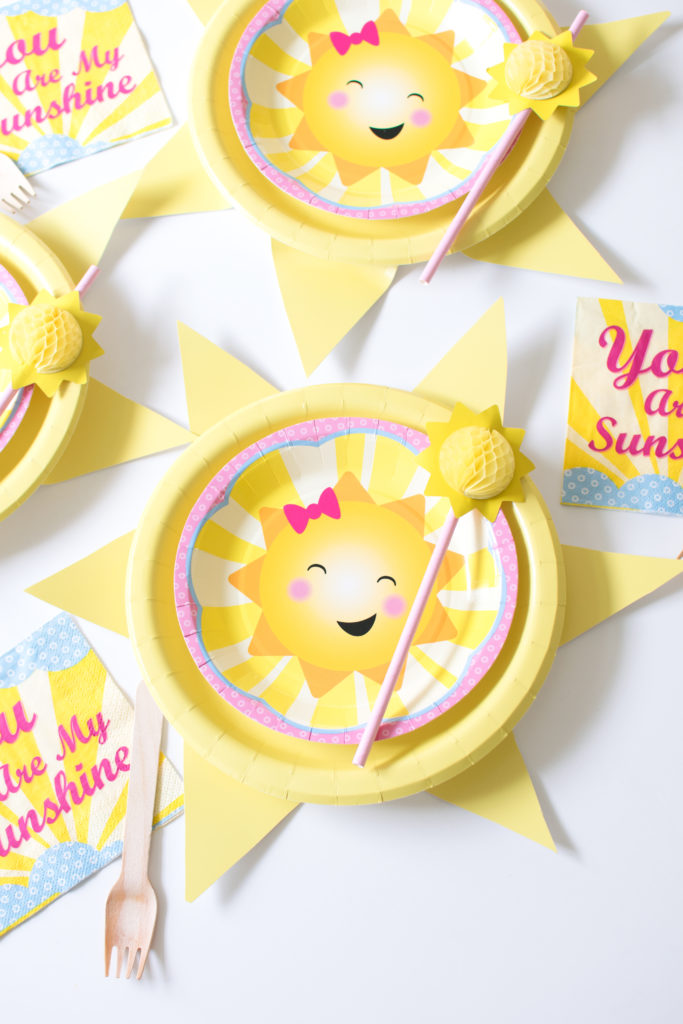 Get all the ideas to host the ultimate celebration here!