Hello, friends! It's been almost three months since the world stopped due to the covid-19 pandemic. It's been definitely challenging to deal with this new normal but we have to stay positive and try to focus on things that will bring us a little joy every day.
Parents have been looking for ways to survive this social distancing since schools closed. It's been tough on the kids as they miss their friends very much. Good thing technology is there to remind us our best friends are only a video call away so why not host a fun filled virtual play date while social distancing? It gives the kids the opportunity to learn a few skills such as planning, prepping and setting up even though their friends won't be physically present.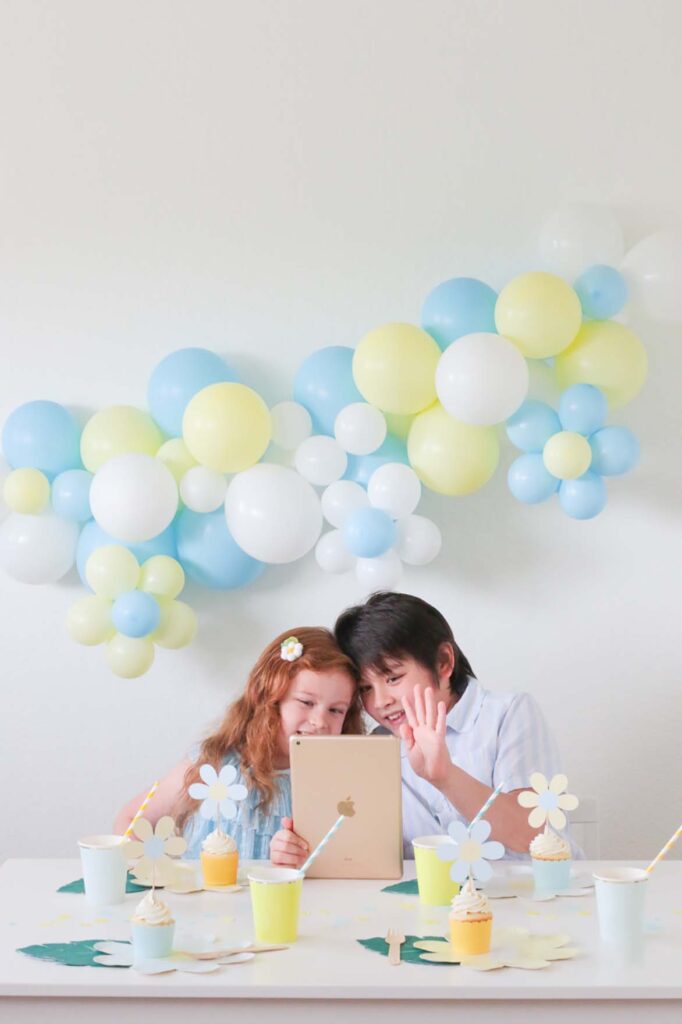 Here are a few tips to help you make your virtual playdate fun, engaging and most importantly, safe.
Tip 1: You can mail an invitation or simply attach a digital design to an email. Be sure to follow up with the parents 2-3 days prior to the virtual play date to confirm their participation. Remind them they need to download the Zoom app ahead of time and check their email for the link to join the group.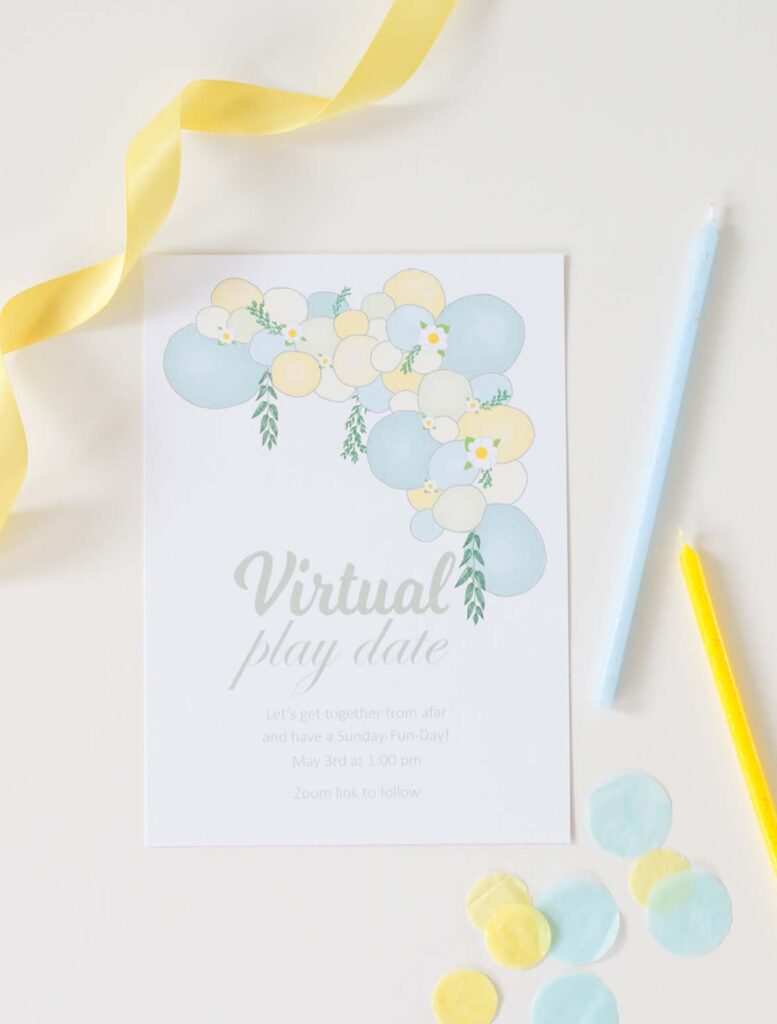 Tip 2: Decorate a little space for your virtual play date. Just because guests won't be physically coming over for the event, it doesn't mean you can't make it fun. A balloon garland and pretty party supplies, such as adorable paper plates, cups and napkins add instant fun! You can also use any party decor you already have!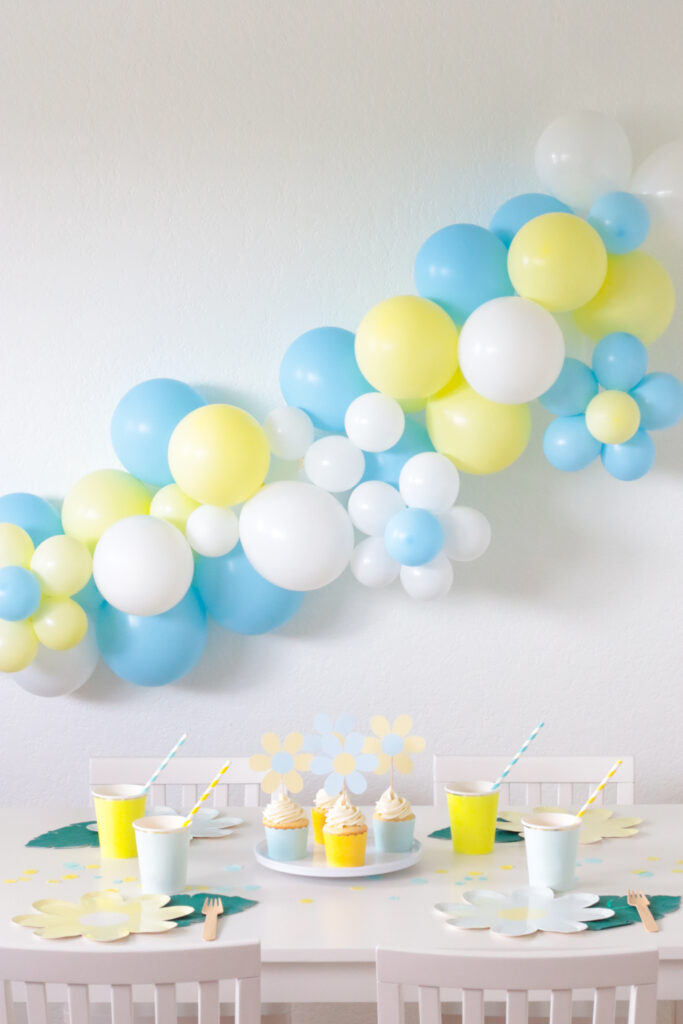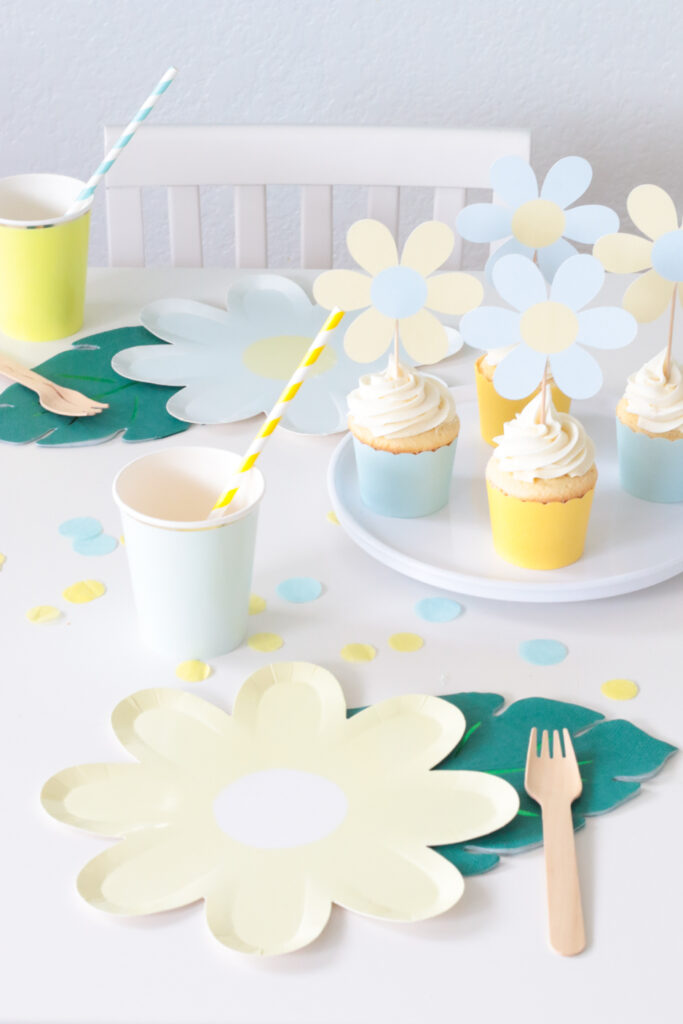 Tip 3: Make something sweet for the kids. If the friends live close enough, you can stop by their houses to drop some goodies off before the play date starts! Check out our easy recipe for these delicious mini flower shaped passion fruit tarts!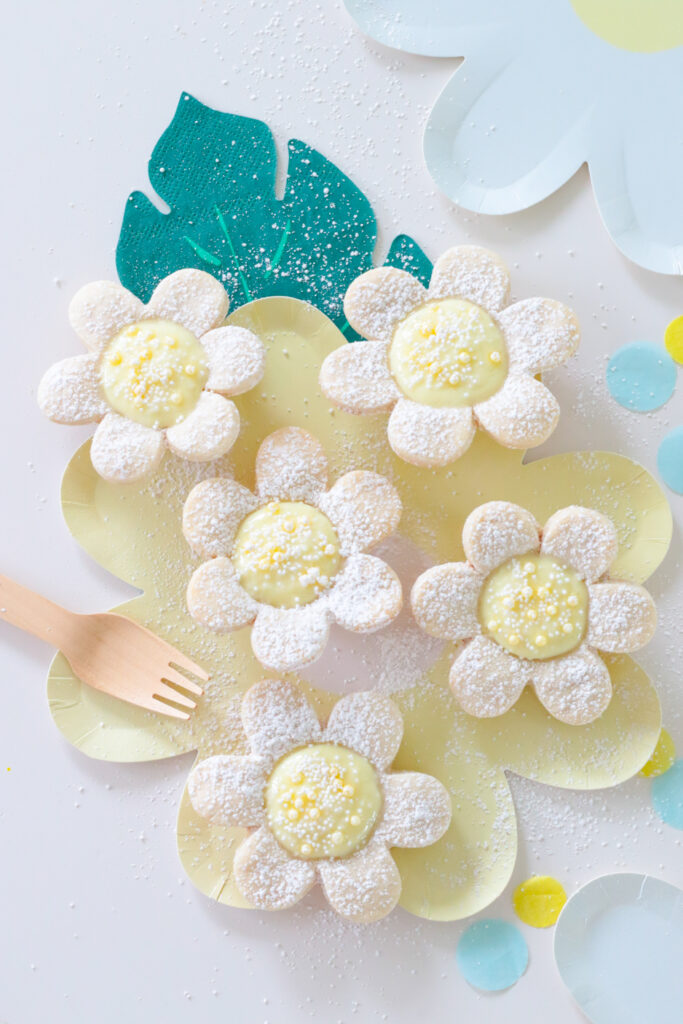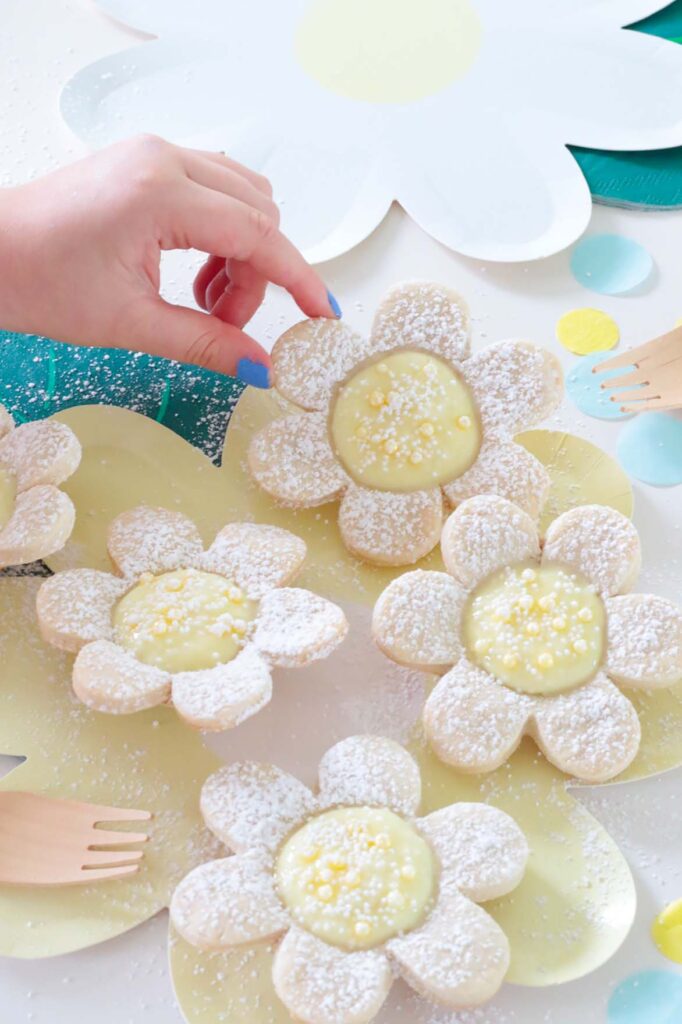 Tip 4: Or you can dress up simple cupcakes with adorable printable toppers. Download our free printable flower toppers, print the file on white cardstock and cut the flowers using a cutting machine. You and the kids can also cut them by hand. All you need is glue and toothpicks to create them!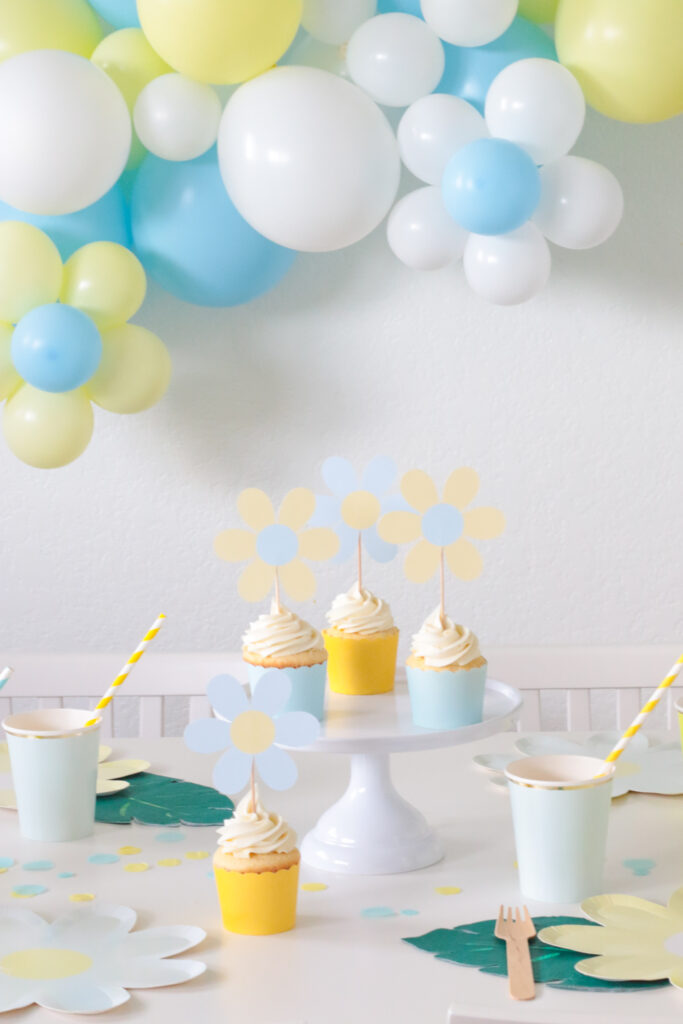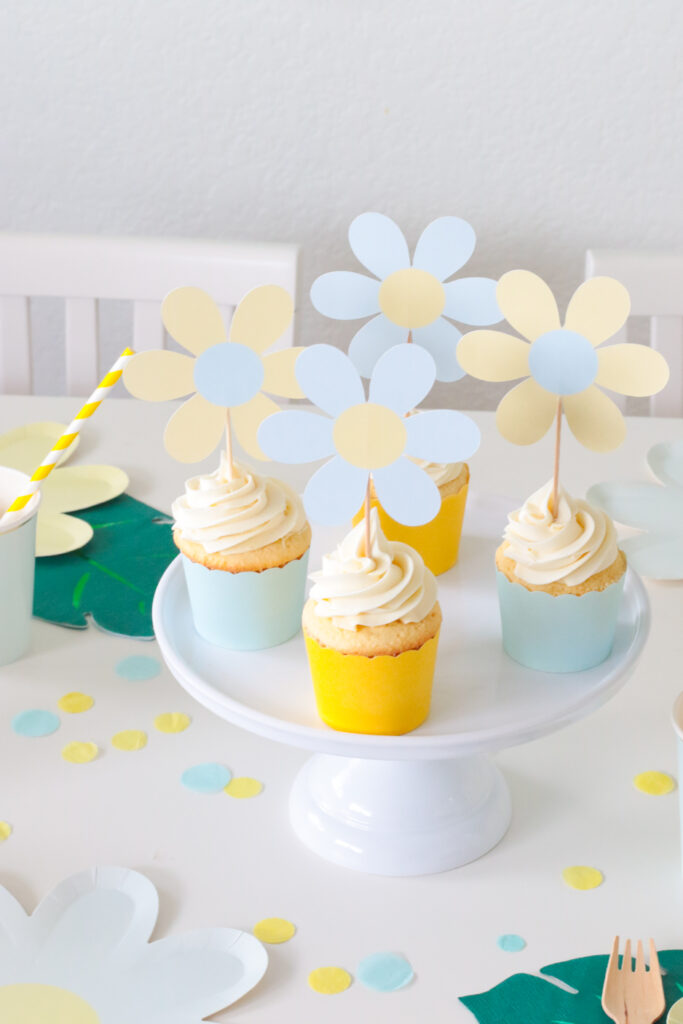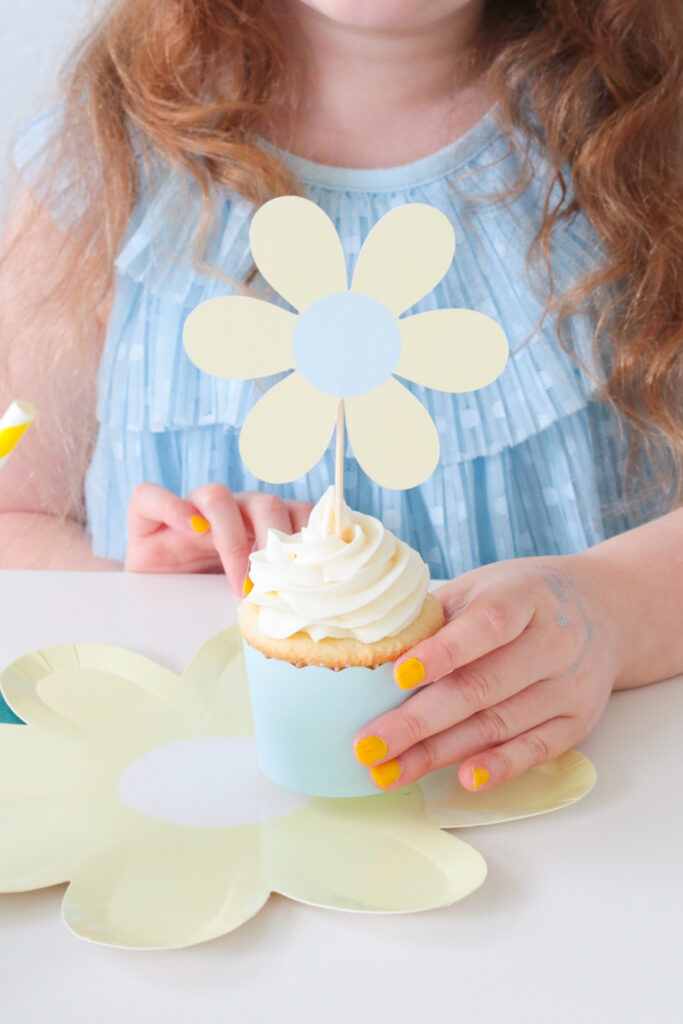 Tip 5: Make the virtual play date short. Allow the kids to catch up and do one fun activity together. My kids love telling silly jokes (We love the belly laughs!) During our virtual play date they said they also wanted to do show-and-tell and they chose to show their baby brother. (Laughs!) My oldest always placed his baby brother on his lap during his school Zoom meetings to show him to his classmates. Too cute!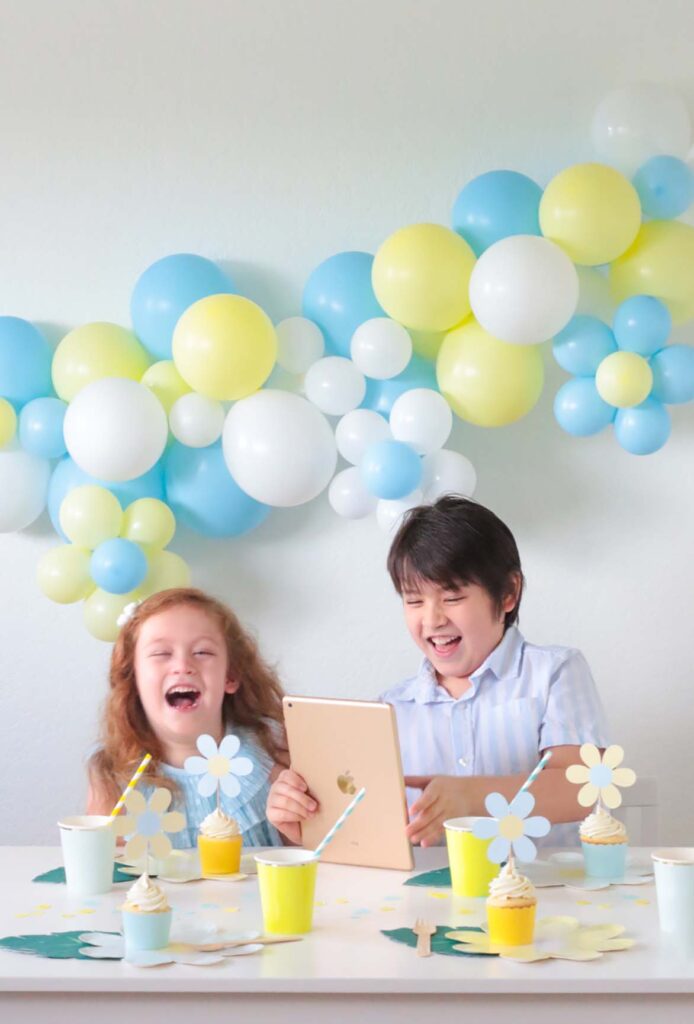 Here are our favorite ideas that might help you plan for your own next virtual play date!

Bingo – You can generate bingo cards and send them out virtually.
Field trips – Plan to do a virtual field trip to one of these 25+ amazing places
Kids Zoom Games – choose one of these 12 kids games including the popular Heads Up, Pictionary and Scattergories.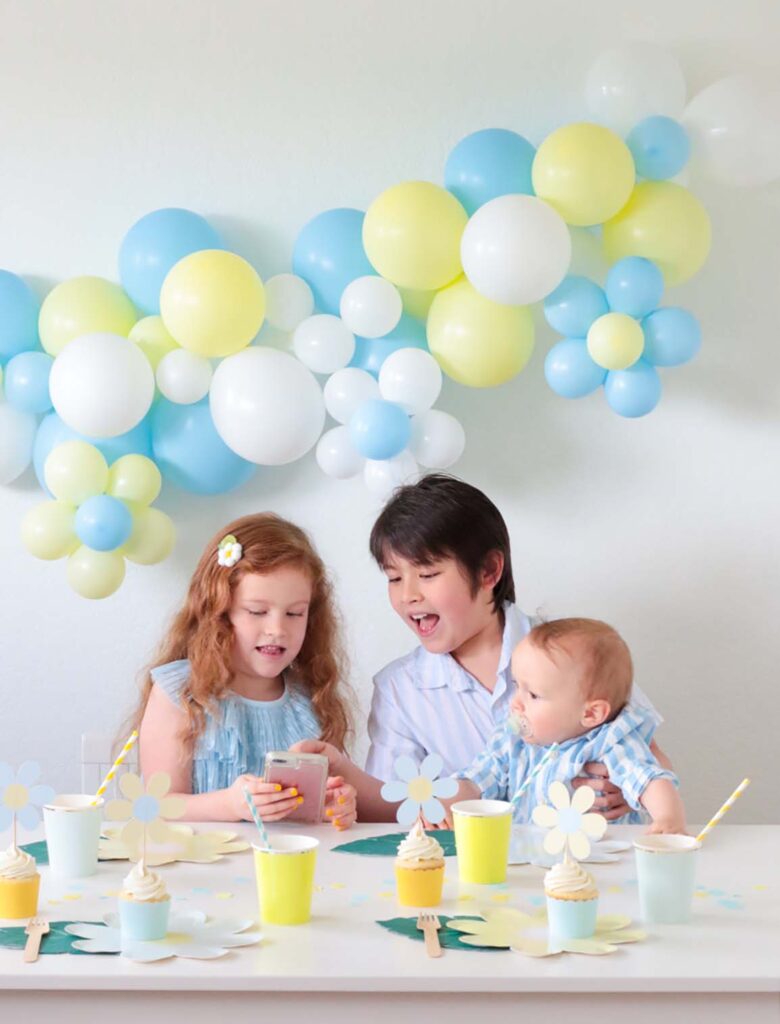 Tip 6: Make sure your device is fully charged. We had to switch from iPad to iPhone mid playdate.
Tip 7: Don't forget to keep your children and other participants safe. Lock the meeting once it is in session so no new participants can join. Please read how you can keep your kids safe during online learning and socializing.

I hope you enjoyed these tips and ideas on how to host a successful virtual play date for the kids! Stay safe, friends!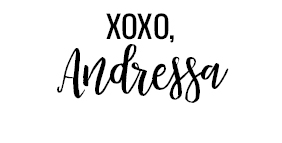 Invitation: Honey Be Merry
Balloon Garland Kit: Momo Party Kids
Daisy plates and leaf napkins: CIBY Parties
Daisy hair clip: Lule Bloom