This post is sponsored by Oriental Trading.
Hello, friends!
I know some of you are still enjoying the summer break. Here in San Antonio, the kids go back to school in August! We have only a few weeks left. Honestly, I am so ready! I can't wait to get the kids back into a routine again. To get the kids a little more excited about going back to school, why not throw a little party? I am sharing super easy ideas for an Art Themed Back to School Party you can recreate at home in partnership with Oriental Trading! It's Oh, so messy and fun!
Let the kids get the creative juices flowing by setting up a fun Art Station in beautiful bold colors.
Set up your Art Station
Hang colorful paper lanterns from the ceiling for an inexpensive yet eye-catching party decor.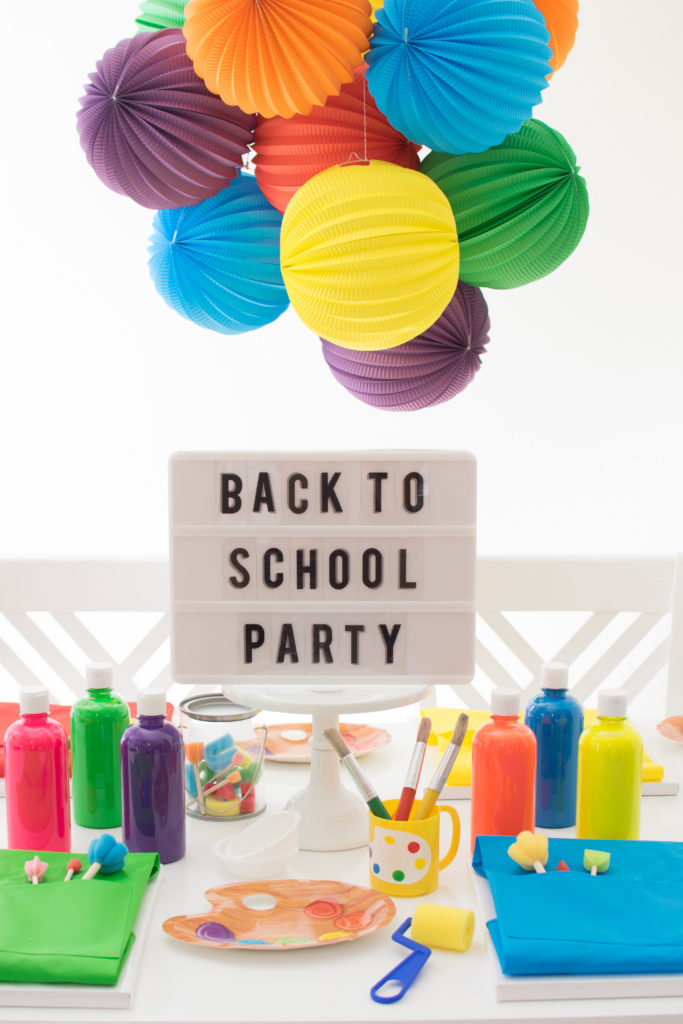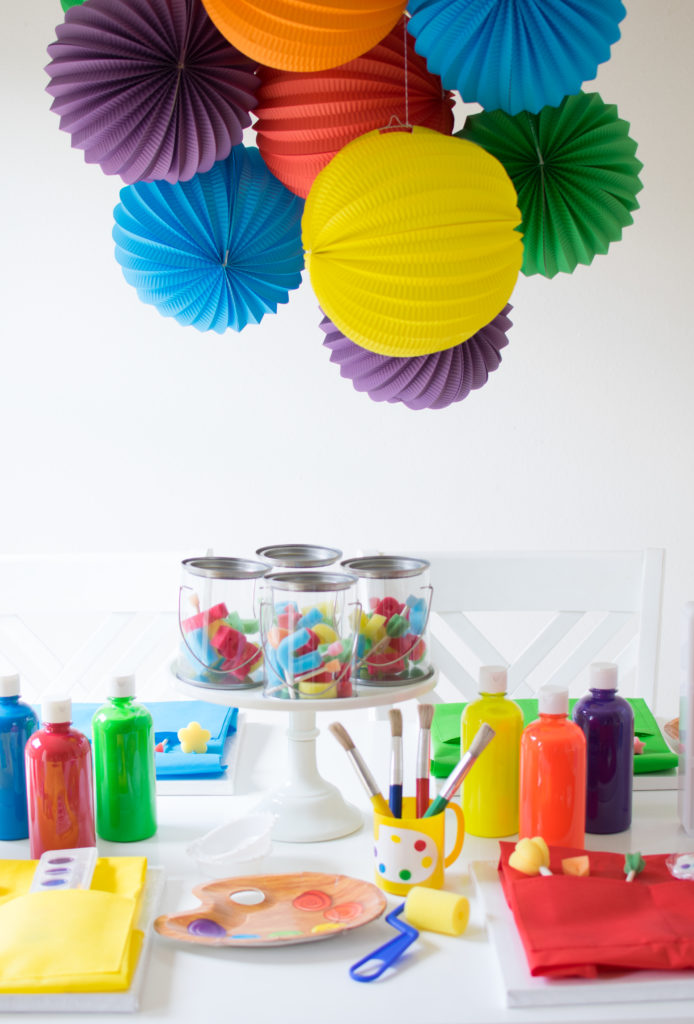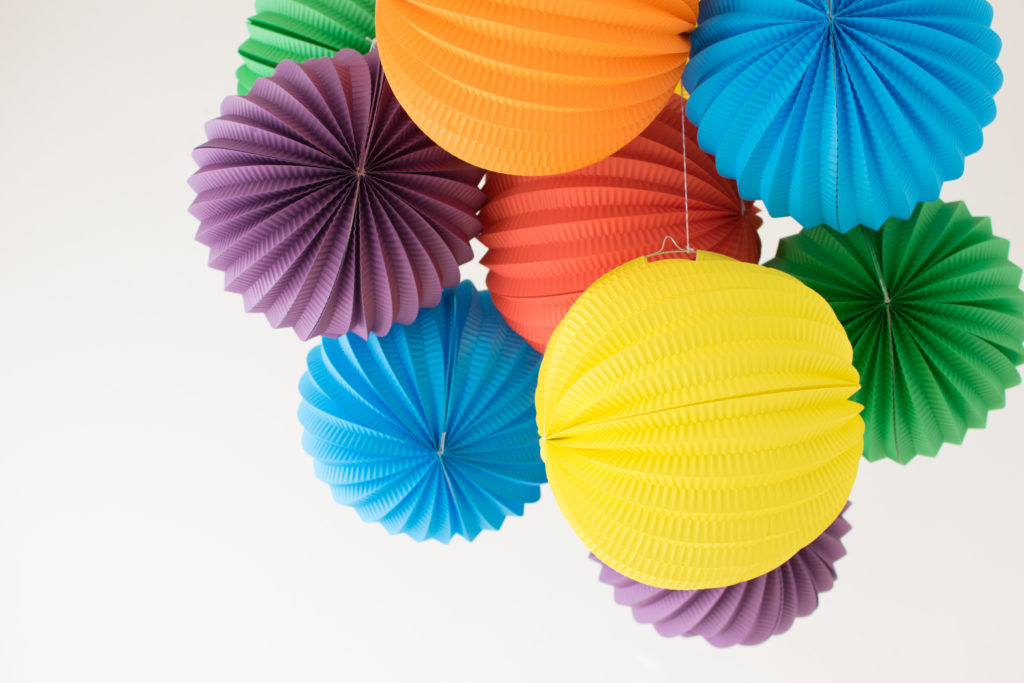 For the kids' place settings, make all the necessary art supplies available, such as white canvases, smocks, paint brushes, watercolors and painting buckets filled mini letters & number sponges. Fill out the smocks' pockets with dip & dot shape paint dotters and artist's palette lollipops for them to enjoy while painting.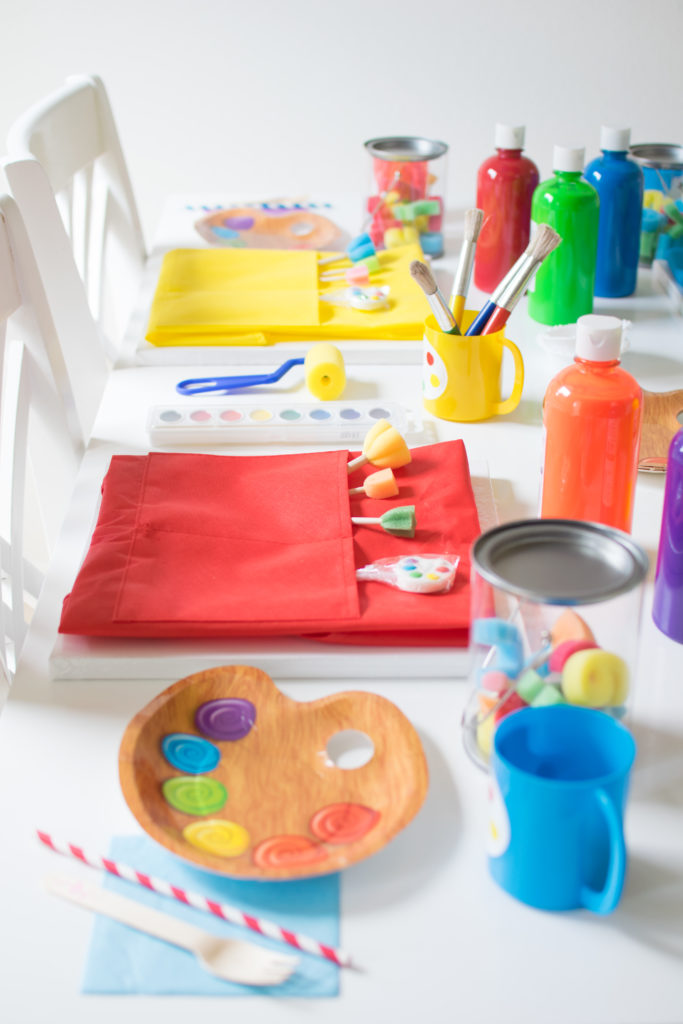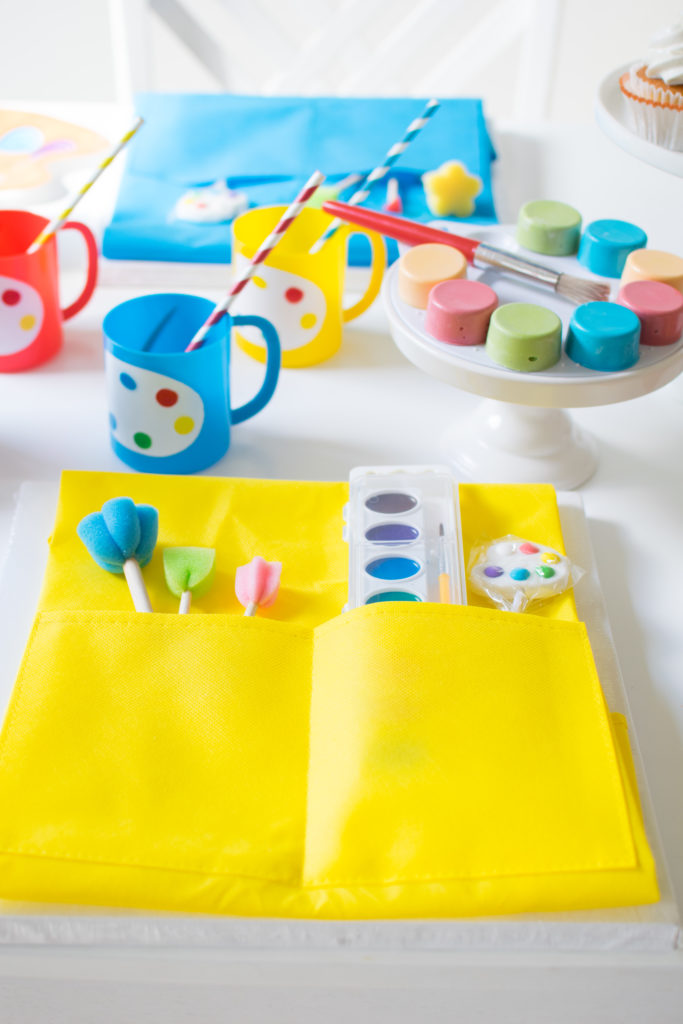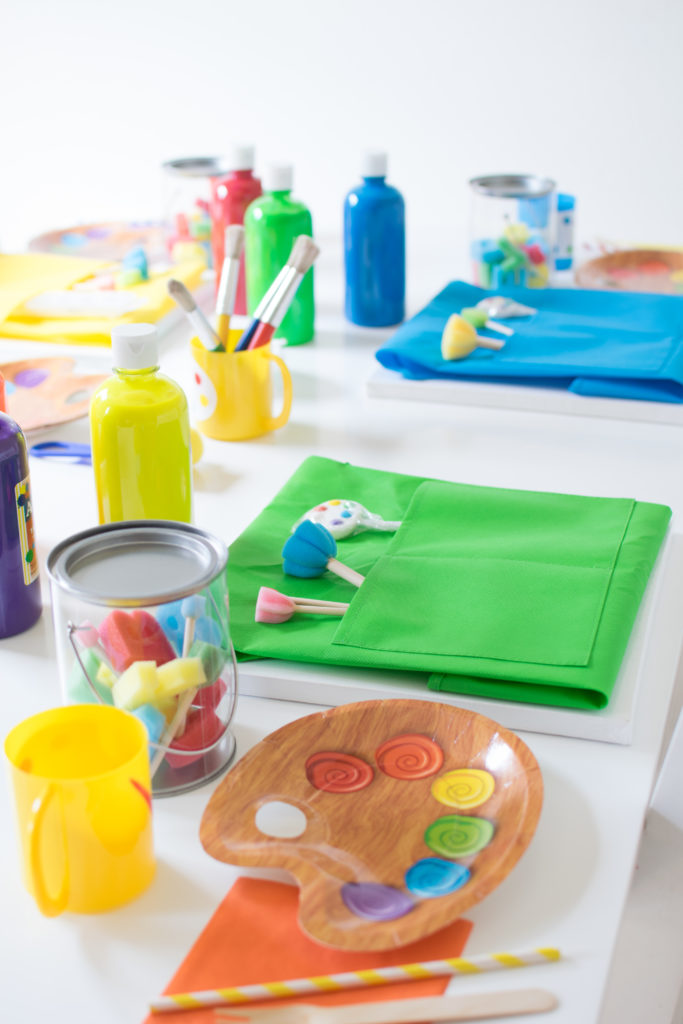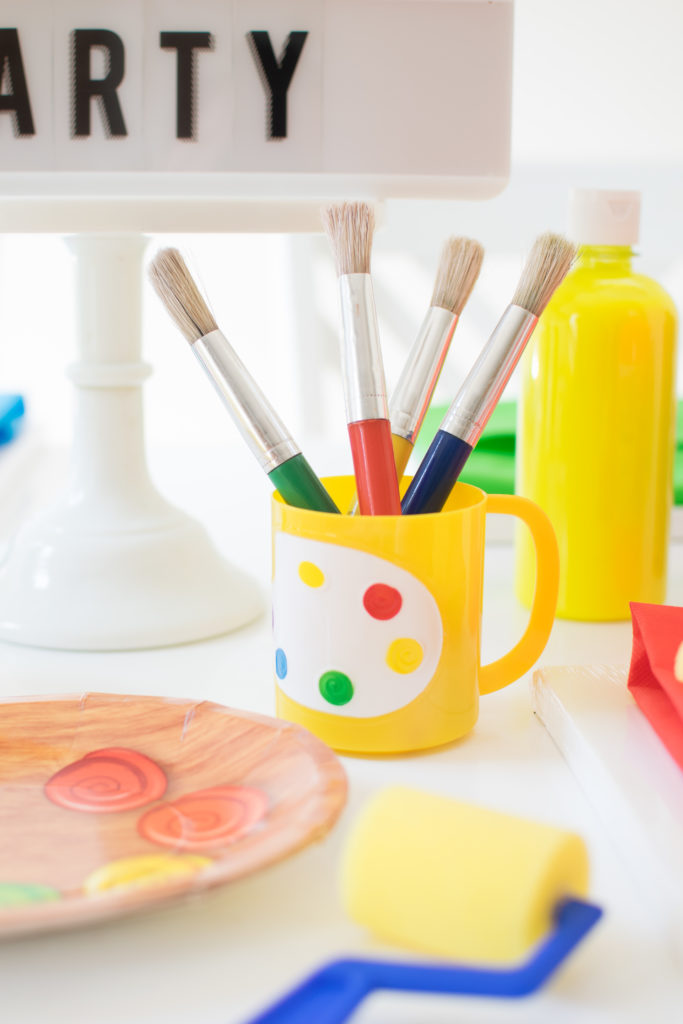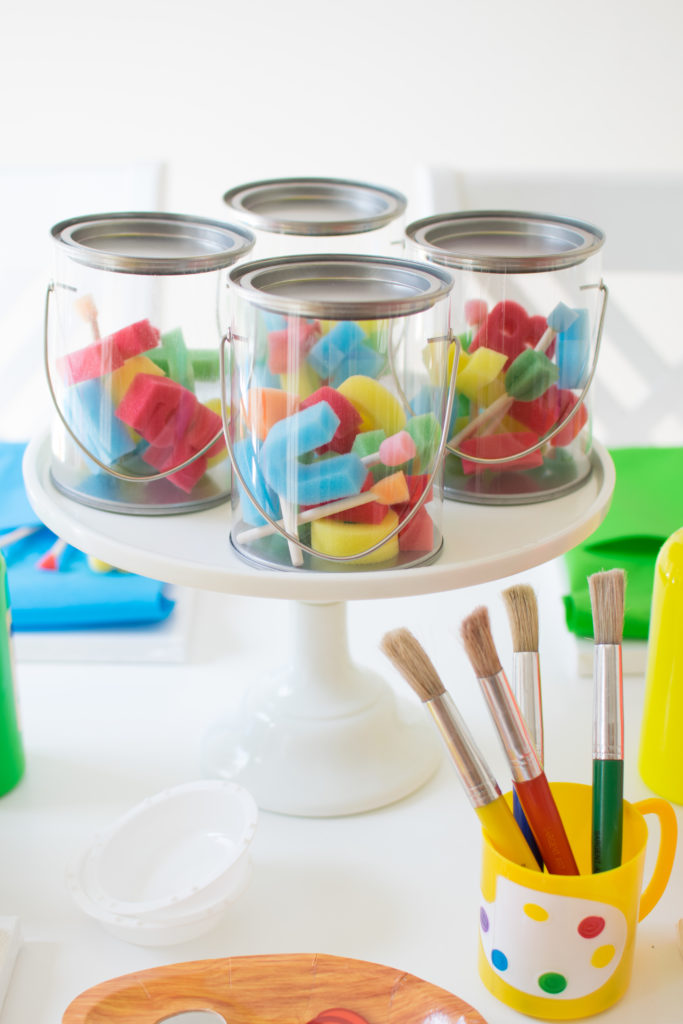 Make your Art Station even more fun by displaying white canvases on easels. You can easily find easels at any local Craft Store.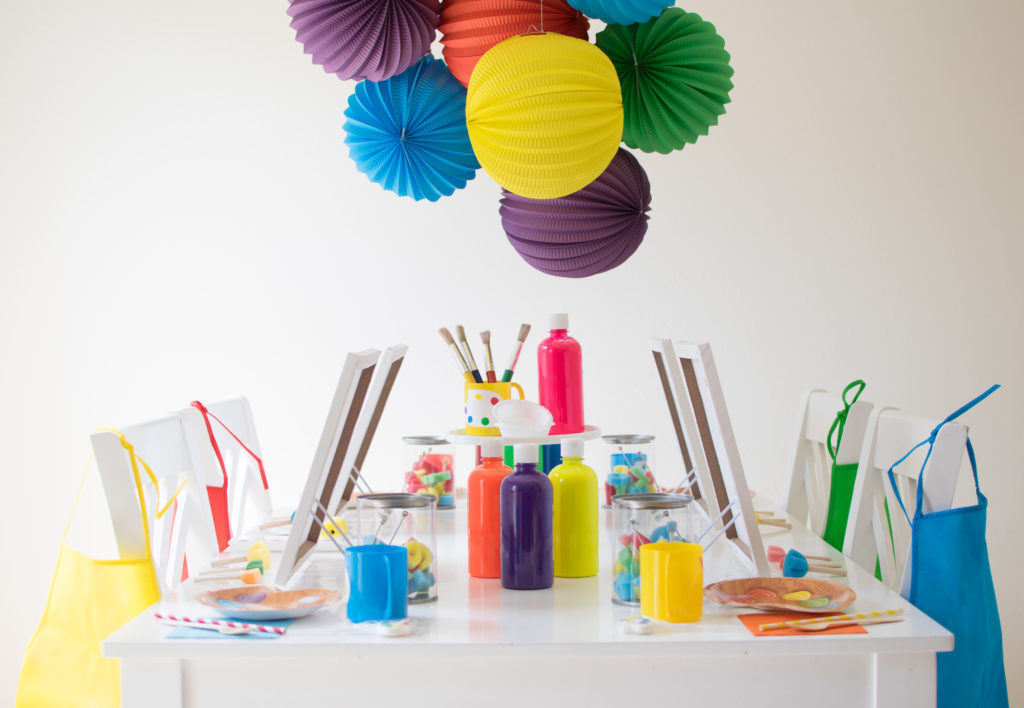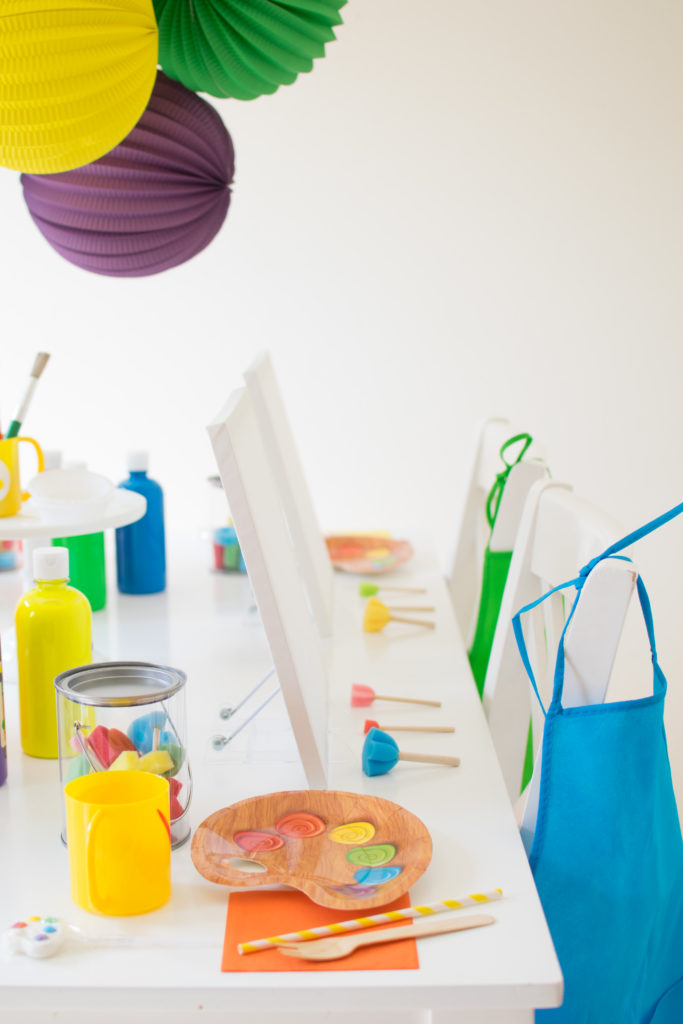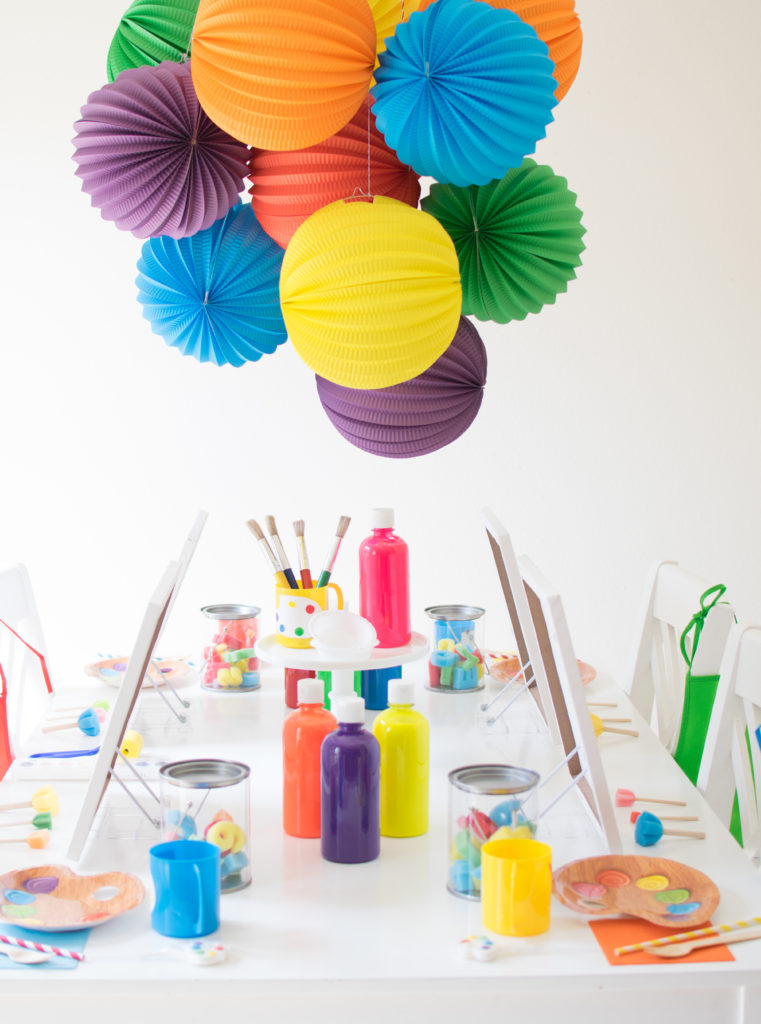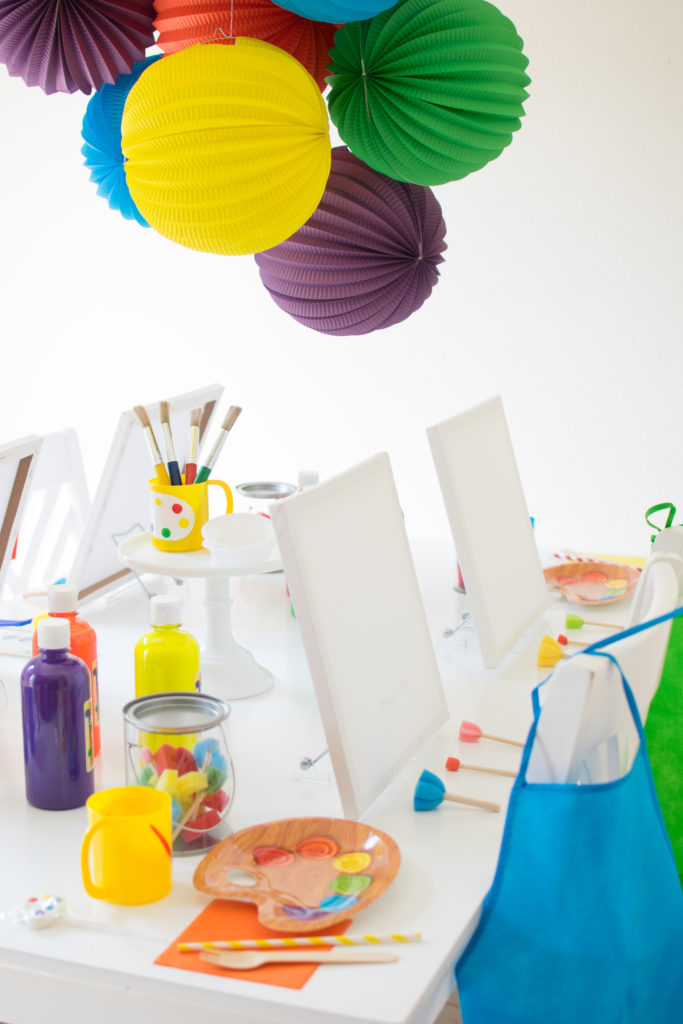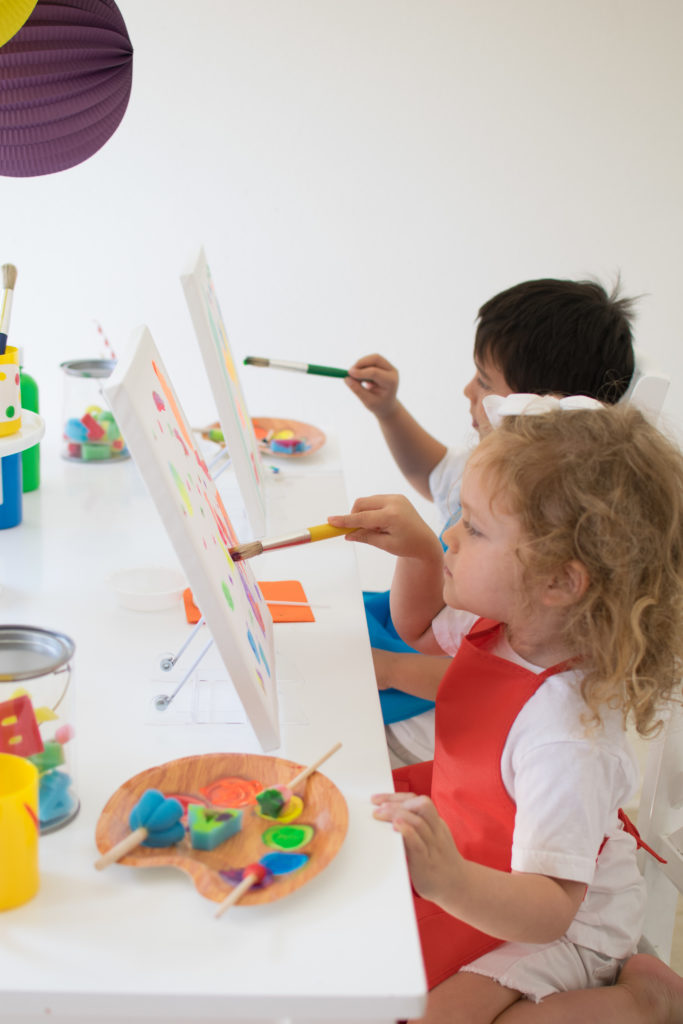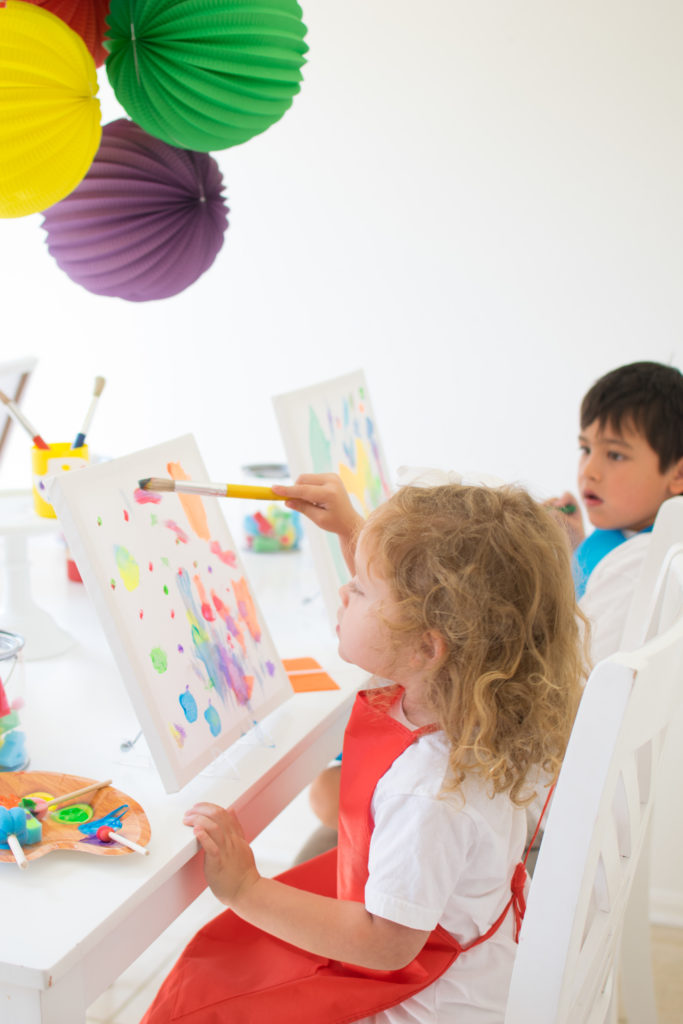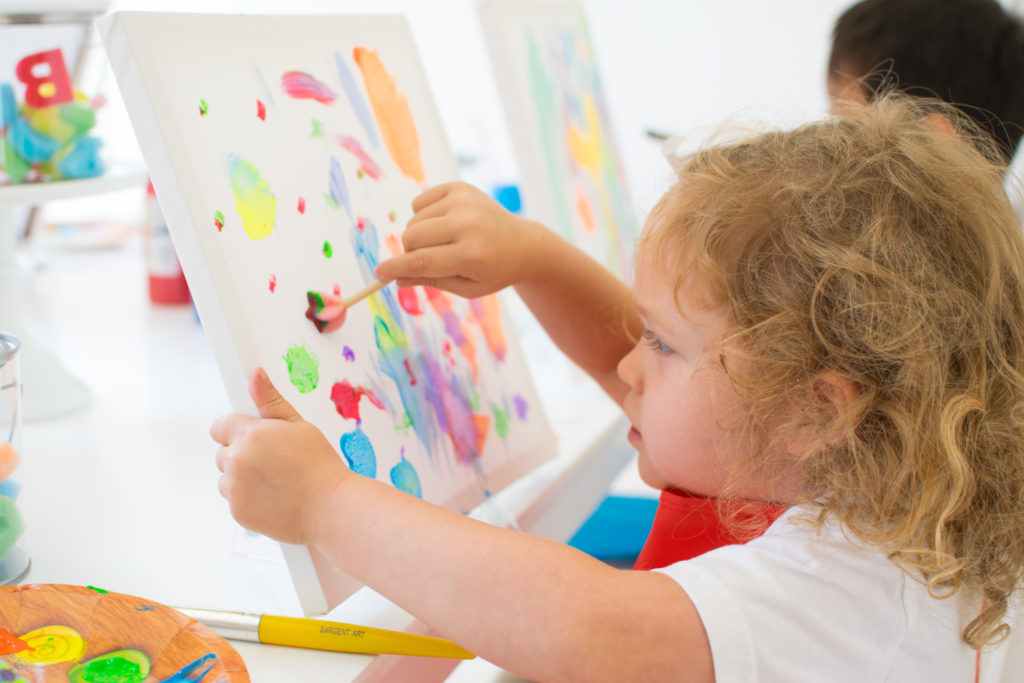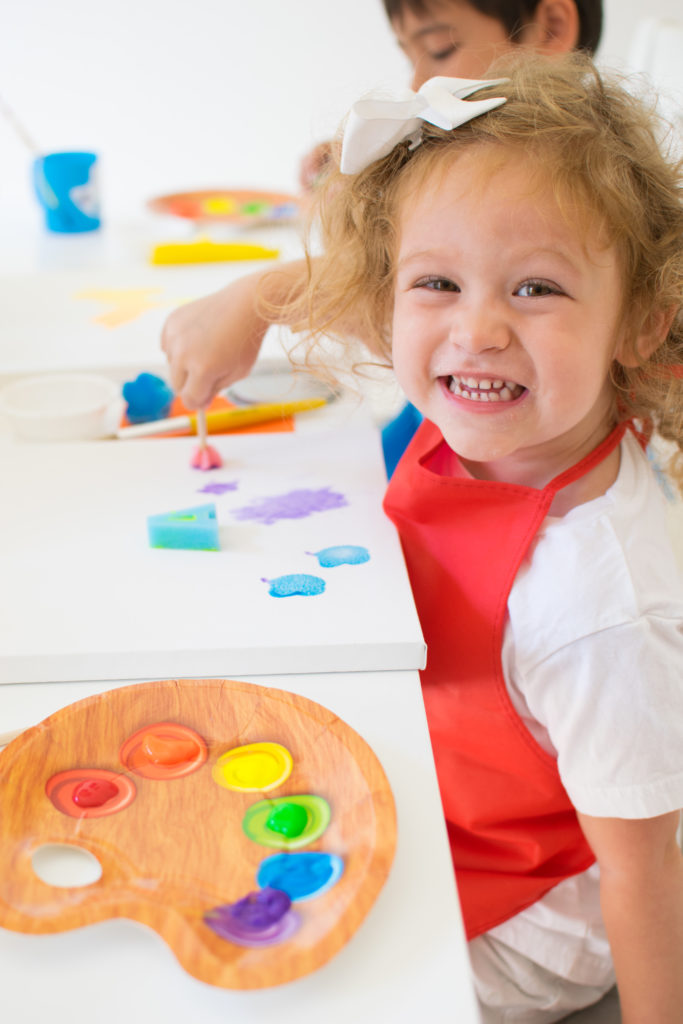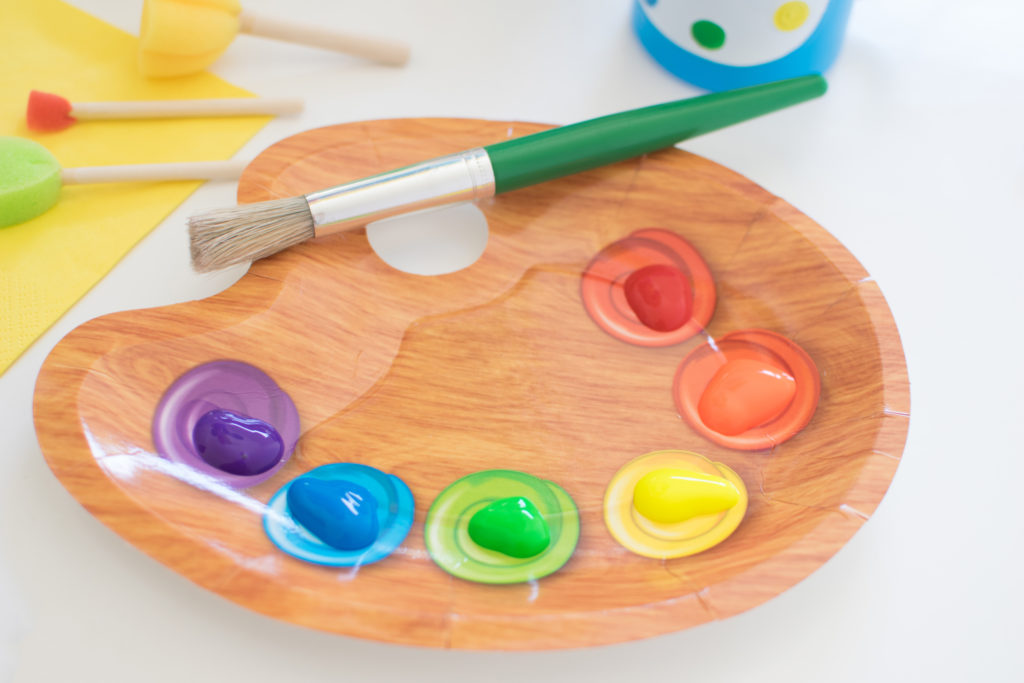 Sweets & Drinks
After working on their masterpieces, the little "starving artists" can enjoy cupcakes complete with art palette lollipops and chocolate covered cookies that can be easily made using chocolate molds.
TIP: For a fun presentation, display mini chocolate covered cookies in various colors on paint palettes.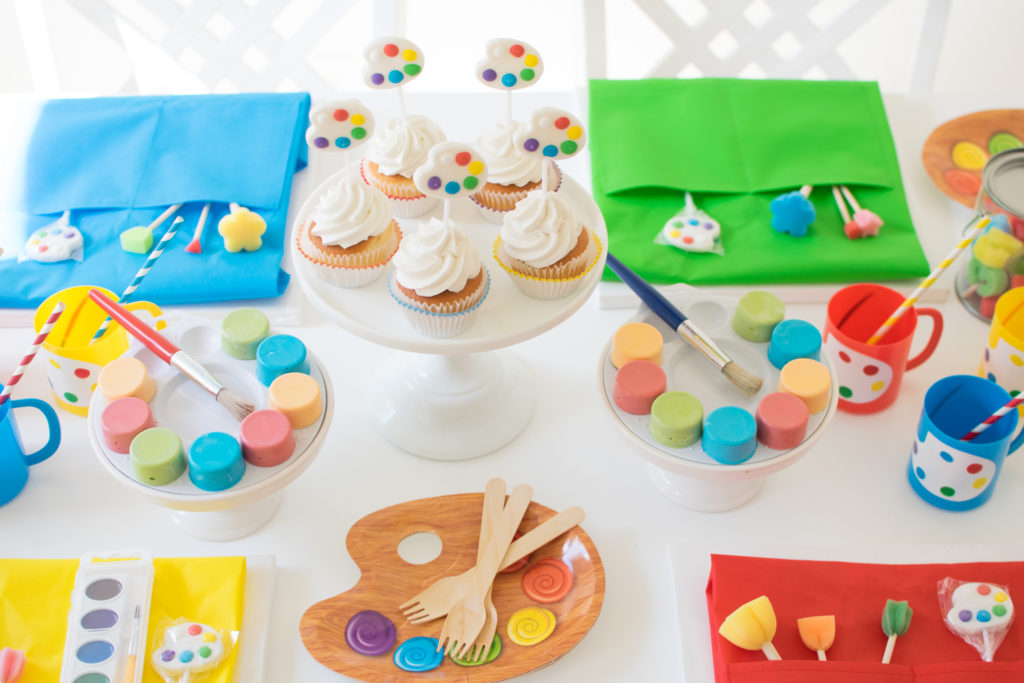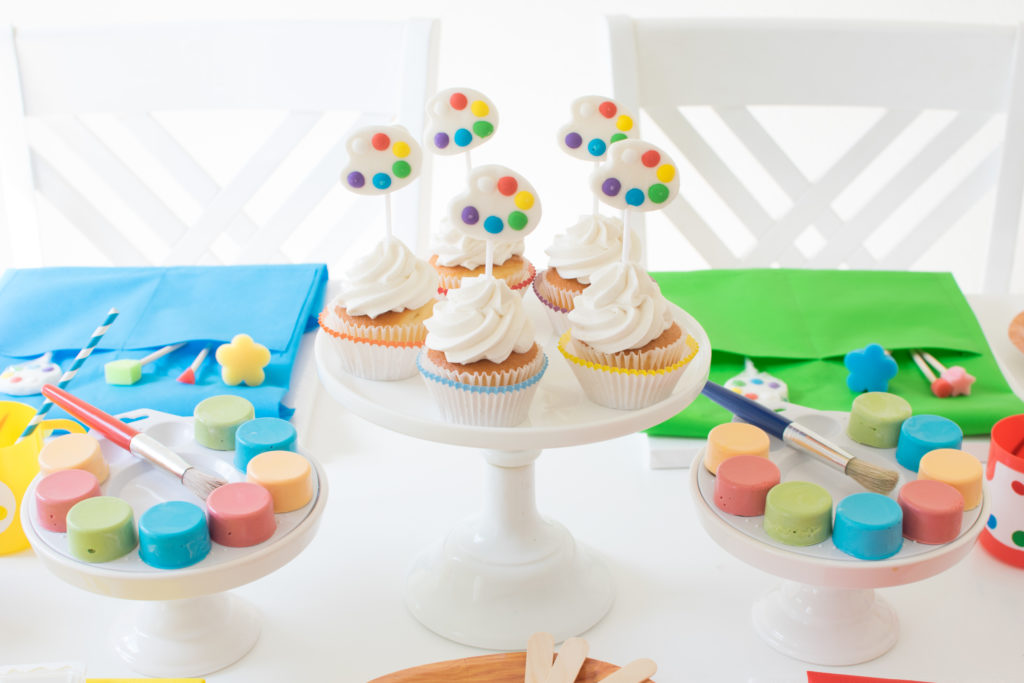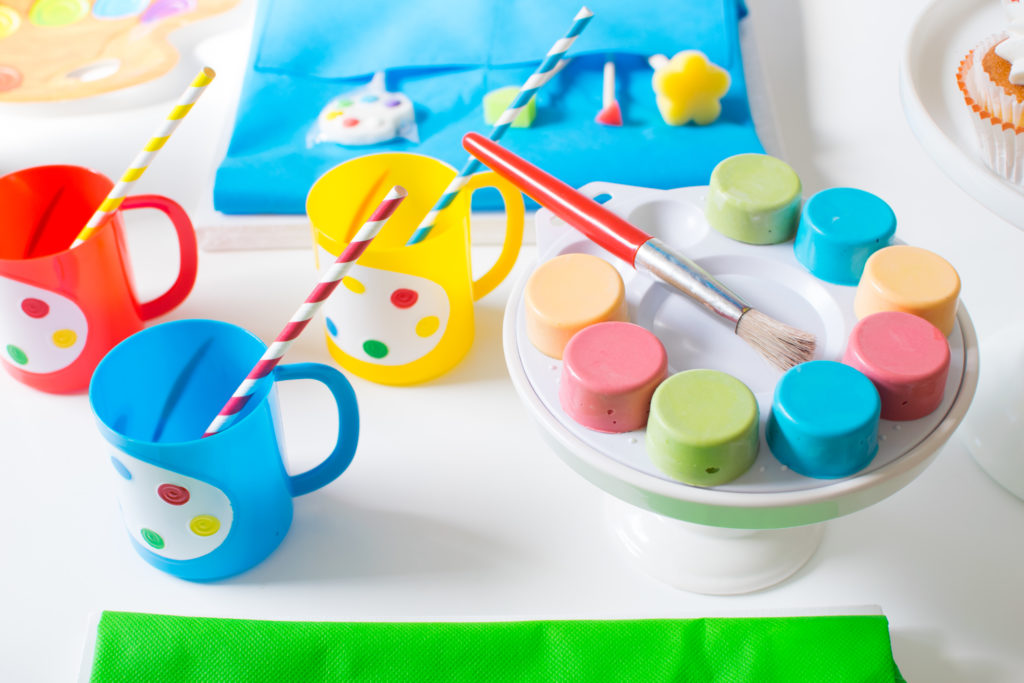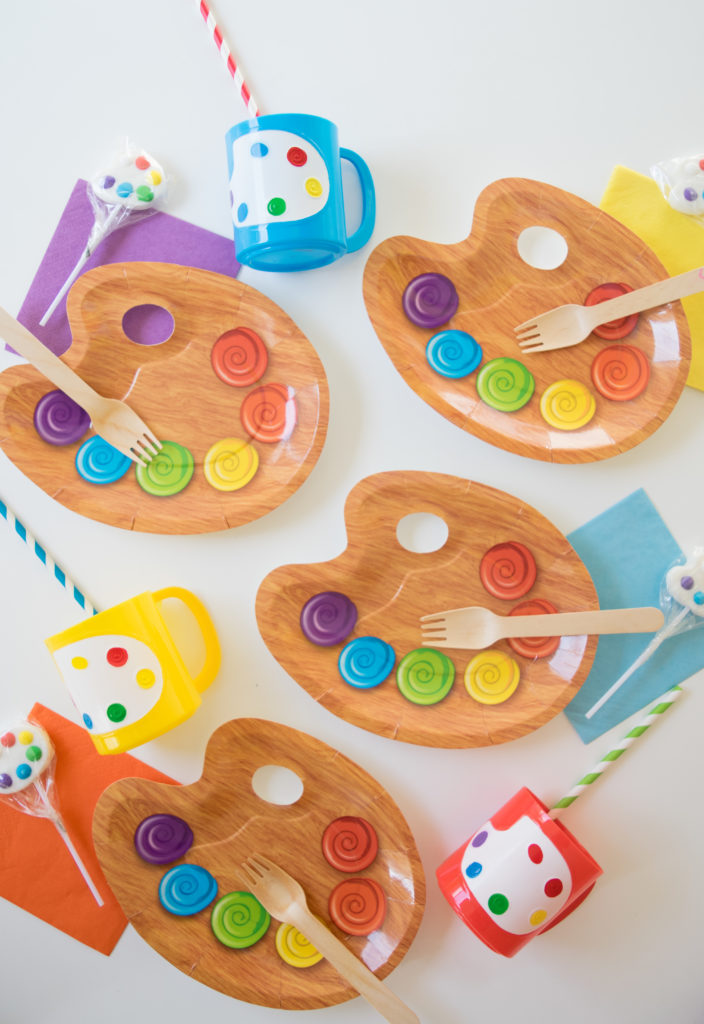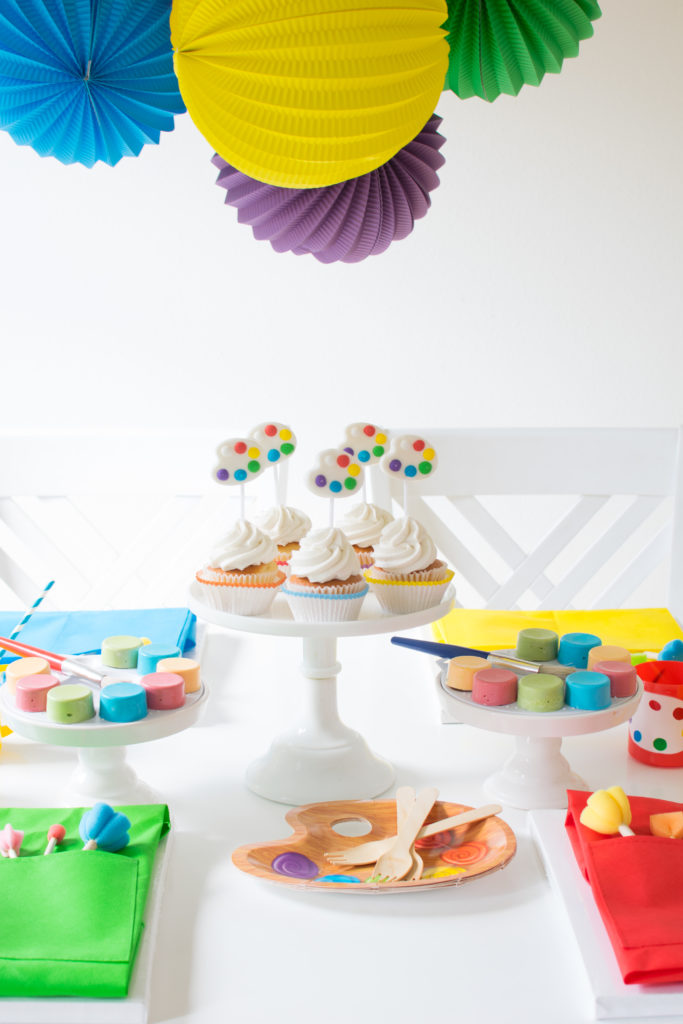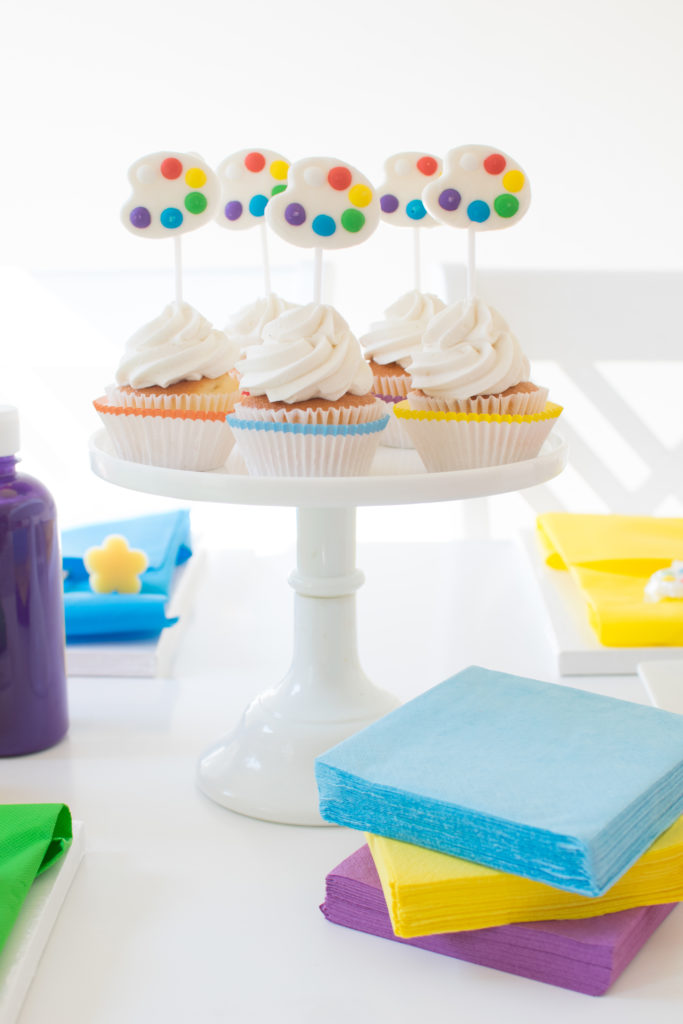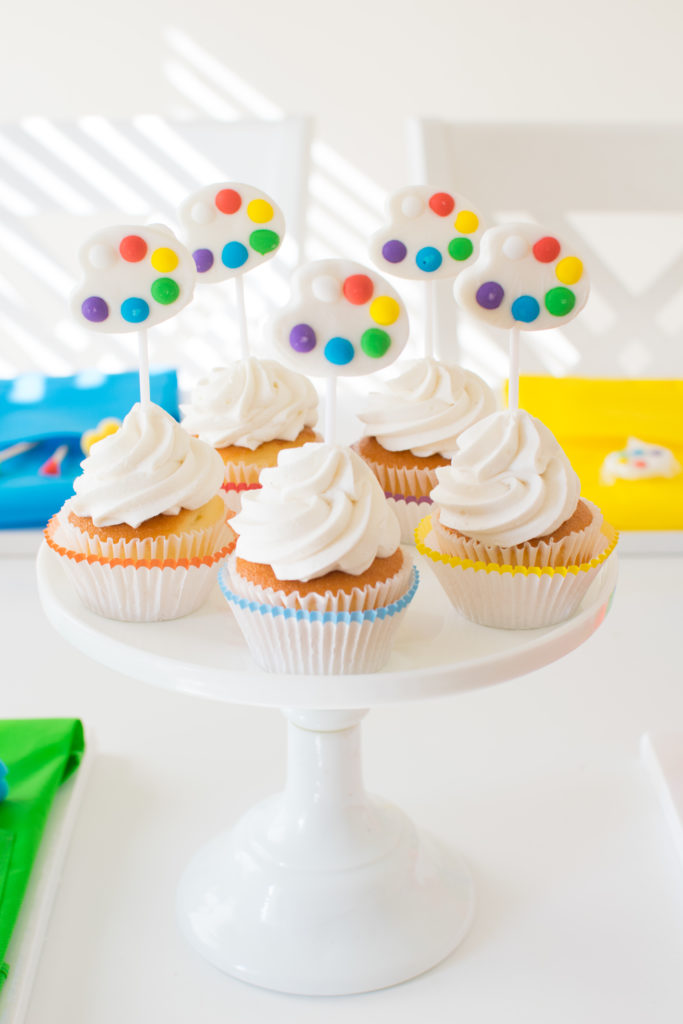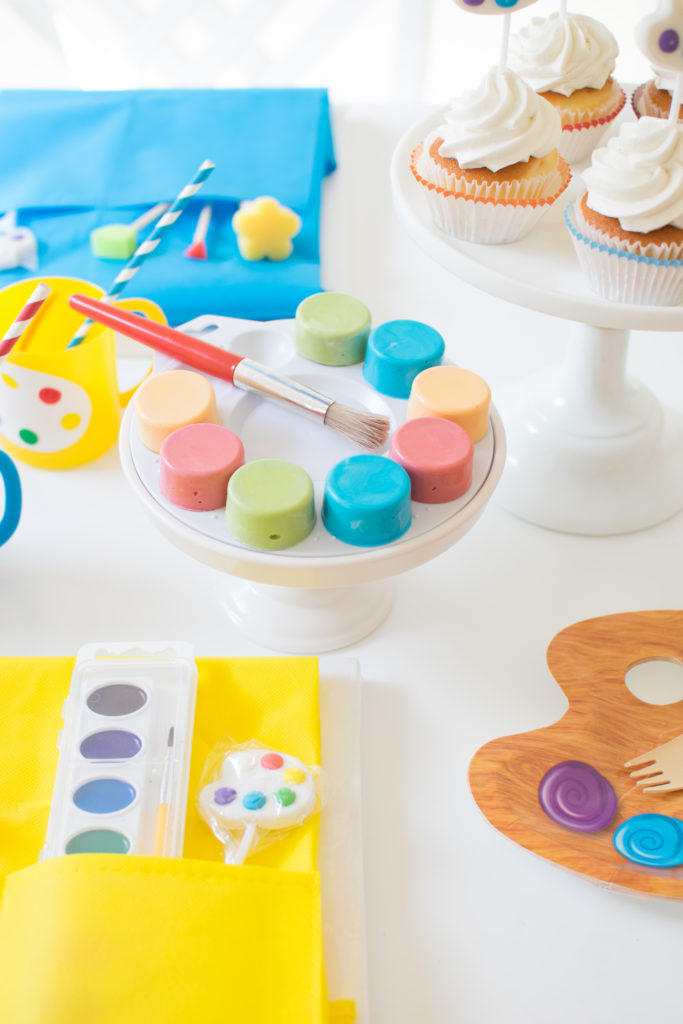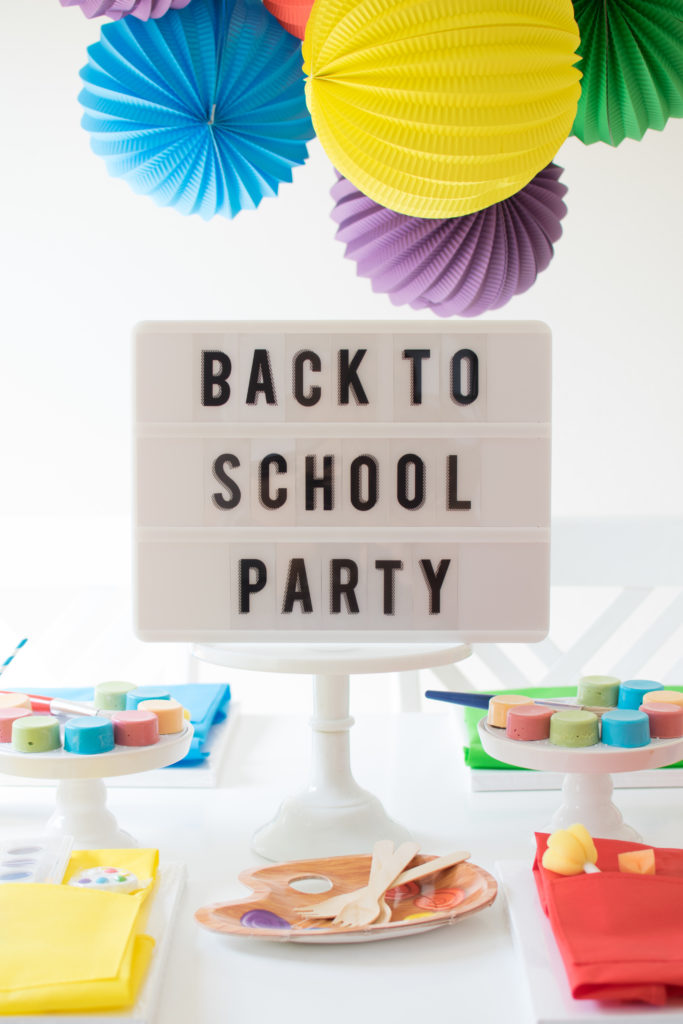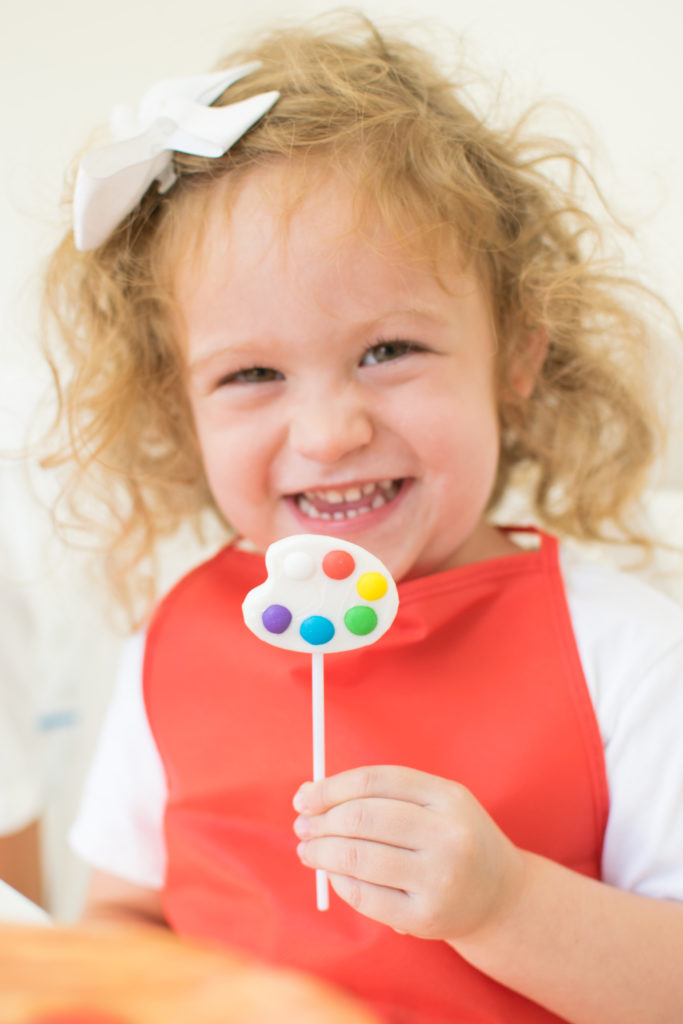 Let's not forget the little artists get thirsty, too! Serve either water, milk or juice in these adorable color palette cups. Just add drink and fun straws!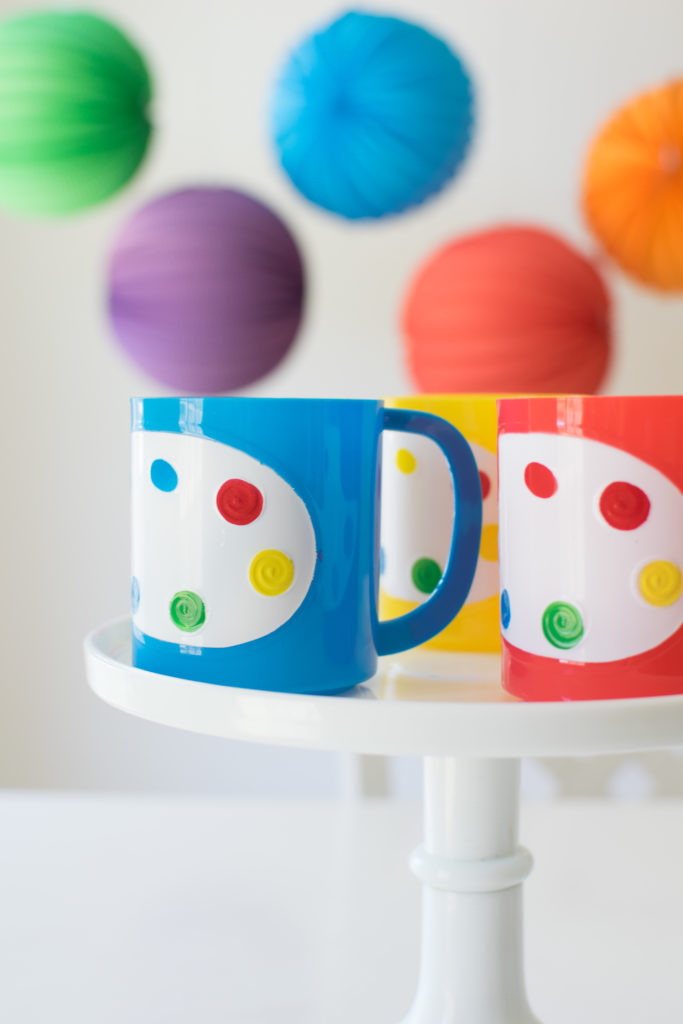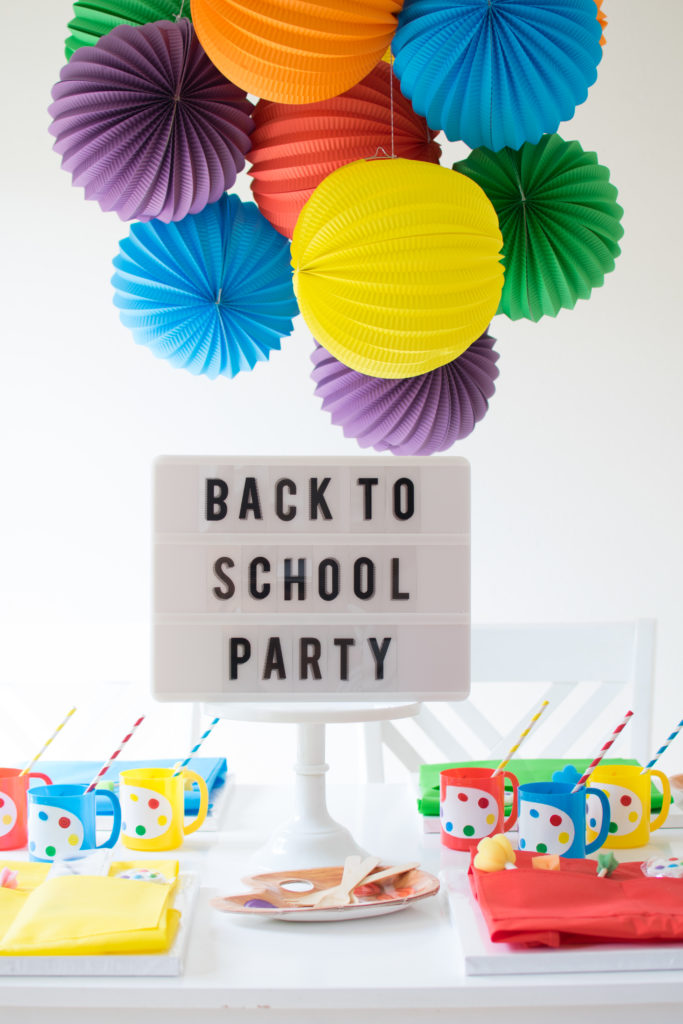 Styling & Photography: Andressa Hara of Twinkle Twinkle Little Party
I hope you enjoyed these simple yet fun Back to School Party Ideas! Check out Oriental Trading for all your Art Party Supply needs!
Here's the list for all the Art Party Supplies I used:
Solid Color Balloon Hanging Paper Lanterns
Artist Party Paper Dessert Plates
DIY Canvases – 12″ x 3/4″ x 12
Dip And Dot Shapes Paint Dotters
Little Artist Frosted Lollipops
Alphabet & Number Sponges
If you are looking for free printable Back to School Signs for First Day of School. Please download yours HERE.
Put a big smile on your child's little face with these free school lunch notes!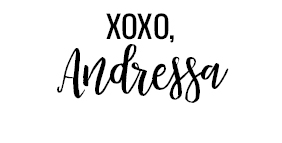 PIN FOR LATER