Hello, friends!
It's that time again…. all that preparation for going back to school! Who's ready? We are celebrating going back to school with Yumbox and super fun Emoji School Lunch Notes! We have been using these adorable bento lunch boxes for a few weeks now and we are completely in love! My 3-year-old daughter started Pre-school last Monday and she gets SO excited about her lunch every day. This box comes back home empty (shocking!). I truly believe food presentation plays a big part. Who's with me?
How cute are these? This is a Yumbox Panino, a 4-compartment food tray which includes exterior box and tray insert with Emoji themed illustrations. Its leakproof single lid allows to pack wet foods like yogurt and dips (not water). The lid seals all food wells individually. Food won't touch or leak outside of the box. How cool is that? All food safe materials, BPA-free and phthalates-free.

My kids are picky eaters but the very few things they love are healthy so I am grateful for that! Using these fun lunch boxes gives me the opportunity to make school lunch fun every day. It allows me to introduce new foods and see if it works.
We love these lunch boxes with compartments because we can pack a healthy balanced lunch without overwhelming the kids! Not to mention it's light and compact. Easy to carry anywhere!
My daughter loves dragon fruit. Her brother not so much anymore. I added a small wedge to his lunch box the other day and he ate it. He came to me and said "Mommy, I like dragon fruit again."
I also love making "sushi" rolls for them. They tend to eat better when I do that, rather than just the usual. I simply remove the crust from the bread, press gently with the palm of my hand, add a deli turkey slice and/or cheese and roll it just like a sushi roll, then I cut it in small pieces. You can add cream cheese to make the meat stick better. I don't because they don't like cream cheese in anything.



Besides packing a delicious and fun lunch, let's not forget the cute school lunch notes! I love to print several so I have them handy every morning! These lunch boxes inspired me to create simple yet fun Emoji inspired school lunch notes! Of course I created freebies for you!





Download these Emoji inspired school lunch notes here and here.


These lunch boxes are not for school only, we have been taking them everywhere. Instead of carrying lots of mini containers, I simply pack their Yumboxes and we are all set!
We take them to playgrounds, children's museum, the zoo… everywhere!
Enjoy these images from our trip to the DoSeum – The Children's Museum in San Antonio.






You can pack ahead and leave it in the fridge.

If you are still deciding on which lunch box to purchase for your kids, check out YumBox shop! Lots of fun options!
And don't forget to get your free First Day of School photo signs! Click HERE for full post!
Throwing a party to get the kids excited about going back to school? We have the cutest Art themed Back to School Party ideas HERE!
Wishing your kids an amazing going back to school!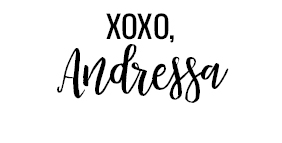 Twinkle Twinkle Little Party has received payment, trade and/or products for this post. However, I only promote products I love and all opinions stated are my own.