Hello, friends!
I am so excited to share these delicious Brazilian Margarita Brigadeiros recipe with you! I made them for my Fiesta Party! They are SO good! My husband said we should stock up in tequila (ha!)
In my country, we use cacacha to make Caipirinha brigadeiros. I decided to test it with white tequila and they turned out amazing! Make some to celebrate Cinco de Mayo or for any other celebration. They also make wonderful gifts!

These Margarita Brigadeiros are perfect for entertaining. Just make sure you keep them away from the kids. For a kid-friendly gathering, check out my Gourmet White Chocolate Brigadeiros (End of this post for the recipe). They are simply delicious and always hit among the kids!

MARGARITA BRIGADEIROS
Yield: 18
What you will need:
1 can (14 oz) sweetened condensed milk *All Brazilians use this one.
1 tablespoon of unsalted butter
2/3 cup good quality white chocolate cut into small pieces
Juice of one lime
50 ml white tequila
Sugar and Lemon Zest for coating
Truffle liners
Directions:
Grease a shallow plate or platter with butter. Set aside.
On medium heat, melt the butter and chocolate pieces in a small nonstick heavy saucepan. Add condensed milk. Reduce the heat to medium-low. Stir constantly with wooden spoon.
Cook for about 10 to 15 minutes, stirring constantly, until mixture is thick and shiny.
Tilt the pan and when you see the mixture is pulling away from the bottom of the pan, remove from the heat then add lime juice and tequila. Mix well until combined.
Cook it until the mixture is thick and shiny again.
Pour mixture into shallow plate. Allow to cool completely in the refrigerator for about 2 hours.
Place sugar and lemon zest in a small deep bowl.
Grease your hands with butter (make sure it's not too greasy). Using a tablespoon or teaspoon, scoop brigadeiro mixture. Roll it into a ball and coat it with the sugar and lemon zest mix.
Place it in a truffle liner.

Let us know if you make these delicious treats!
If you would like to make kid-friendly brigadeiros, we have a delicious gourmet white chocolate brigadeiro recipe to share. It's my little one's favorite!
CLICK HERE FOR GOURMET WHITE CHOCOLATE BRIGADEIROS RECIPE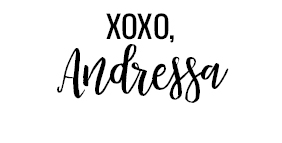 Styling and Photography: Andressa Hara of Twinkle Twinkle Little Party
Check out this Pink Grapefruit Margarita recipe to complete your Cinco de Mayo celebration!