Hello, friends! I am excited to share these adorable hedgehog donut holes I made for our latest party – a Magical Unicorn Woodland Party!
They make the perfect treat for a woodland theme and they are SO easy to make! They are a big hit among the kids!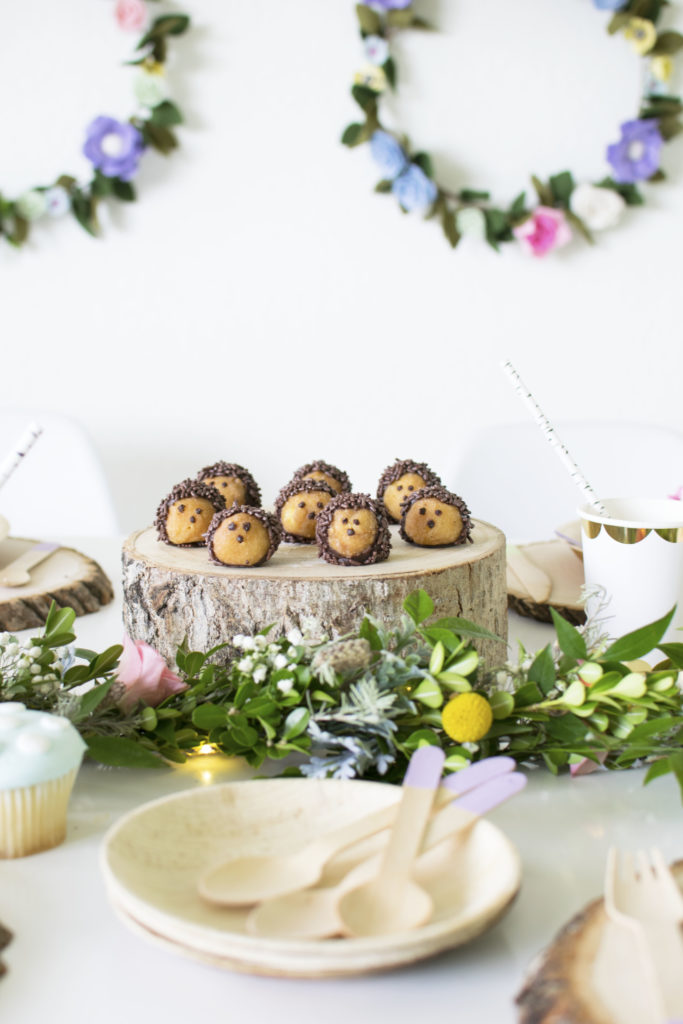 What you will need:
Donut holes

Bag of chocolate chips

Chocolate sprinkles

Toothpick

Wax Paper
Instructions:
Pour bag of chocolate chips into a microwave safe bowl. Melt chocolate as per package instructions.

Insert a toothpick into a donut hole and dip half of it in melted chocolate. Gently tap toothpick to remove excess chocolate.

Cover it with chocolate sprinkles.

Remove the toothpick and gently place the donut hole on wax paper. Let it dry completely.

Using a toothpick dipped in melted chocolate, draw eyes and nose.

Enjoy!
Once they are ready, simply place them on a thick tree slice to make the cutest party display!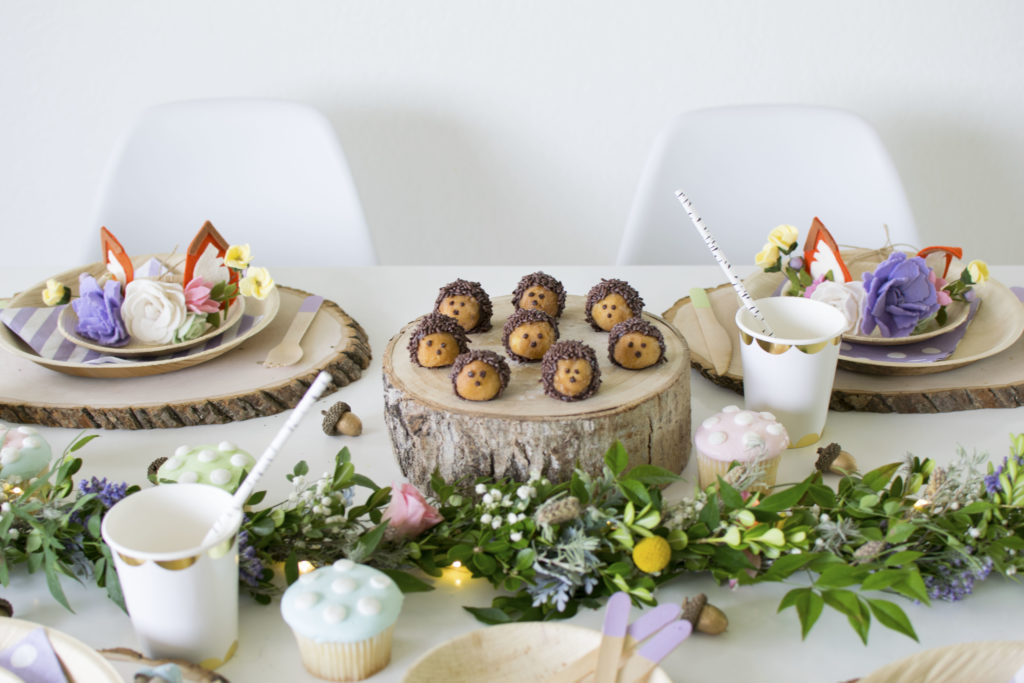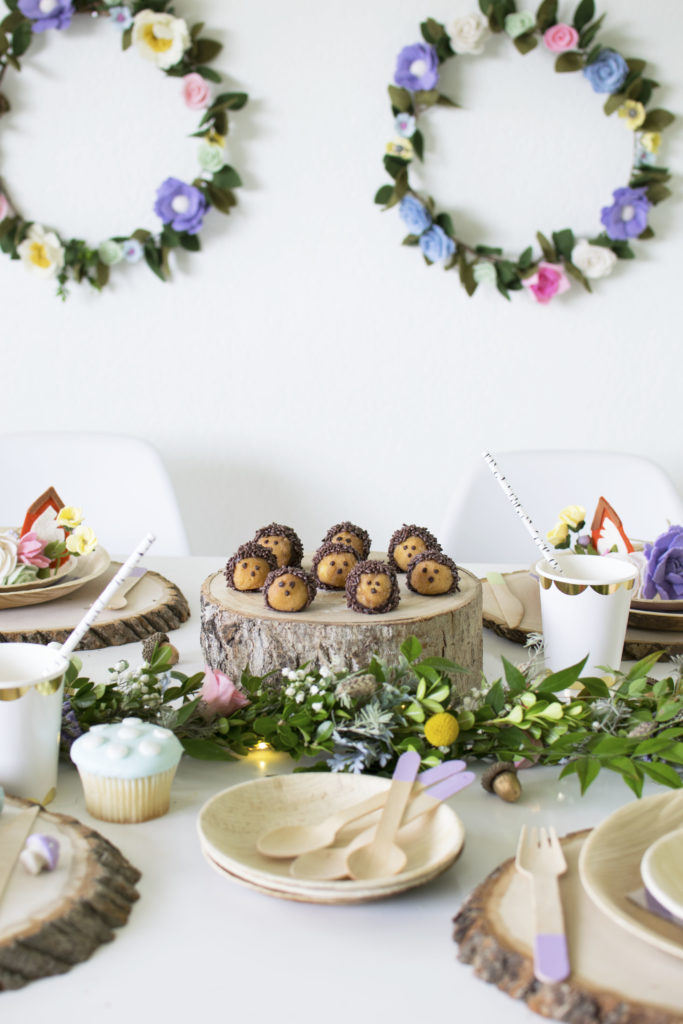 Styling and Photography: Andressa Hara of Twinkle Twinkle Little Party for Black Twine.