Hello, friends! I am excited to share these DIY orange citrus cupcake toppers I created for my 'A Cutie is on the way' Baby Shower! In 3 easy steps and with only two materials, you can create these adorable orange toppers. They are perfect to jazz up simple cupcakes or you can even make a garland!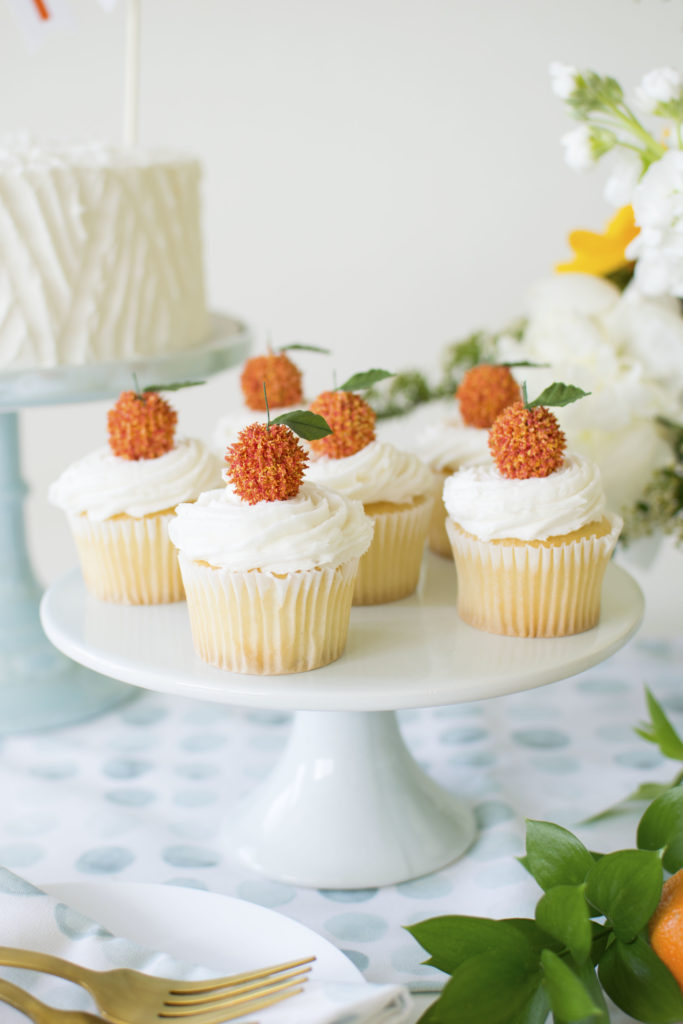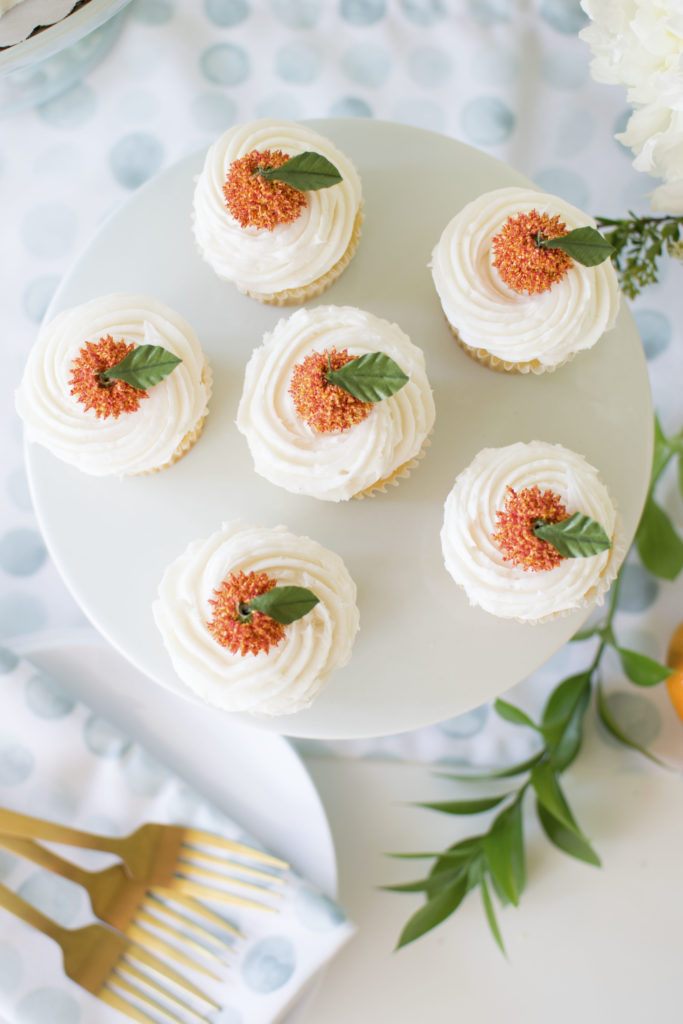 The inspiration came when I was at the floral department of my local craft store. I saw these faux Billy Button Spray and they reminded of mini oranges.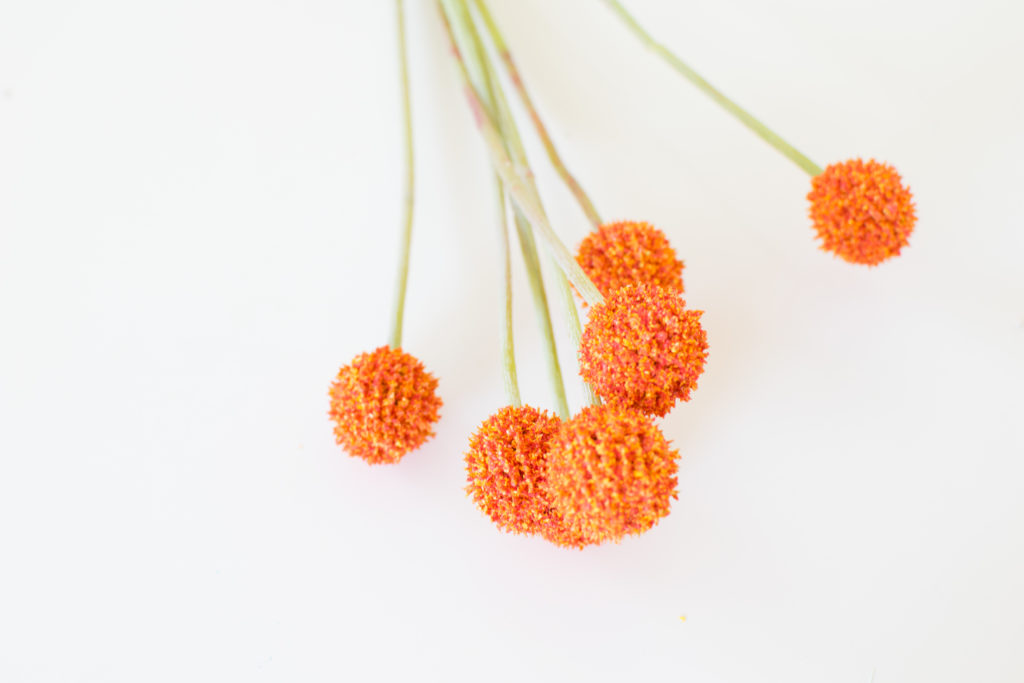 For this project all you need is:
Faux Orange Billy Button Spray (Craft Store – floral department)
Wired faux leaves (Also found at any craft store – floral department)
glue gun
pliers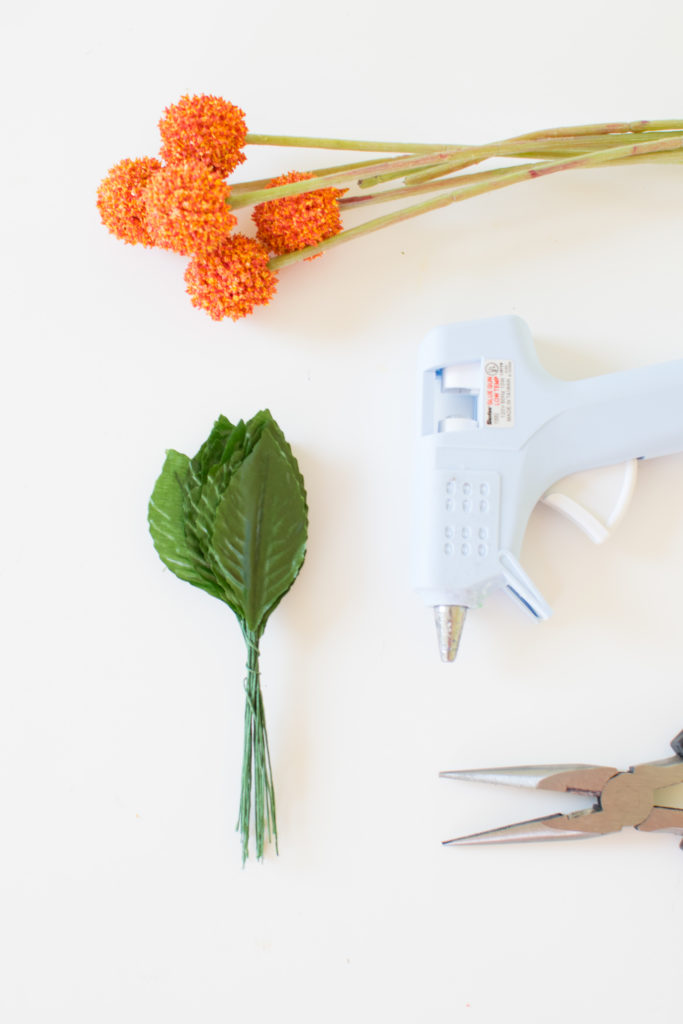 STEP 1: Use your faux leaves to make even smaller versions. See image below.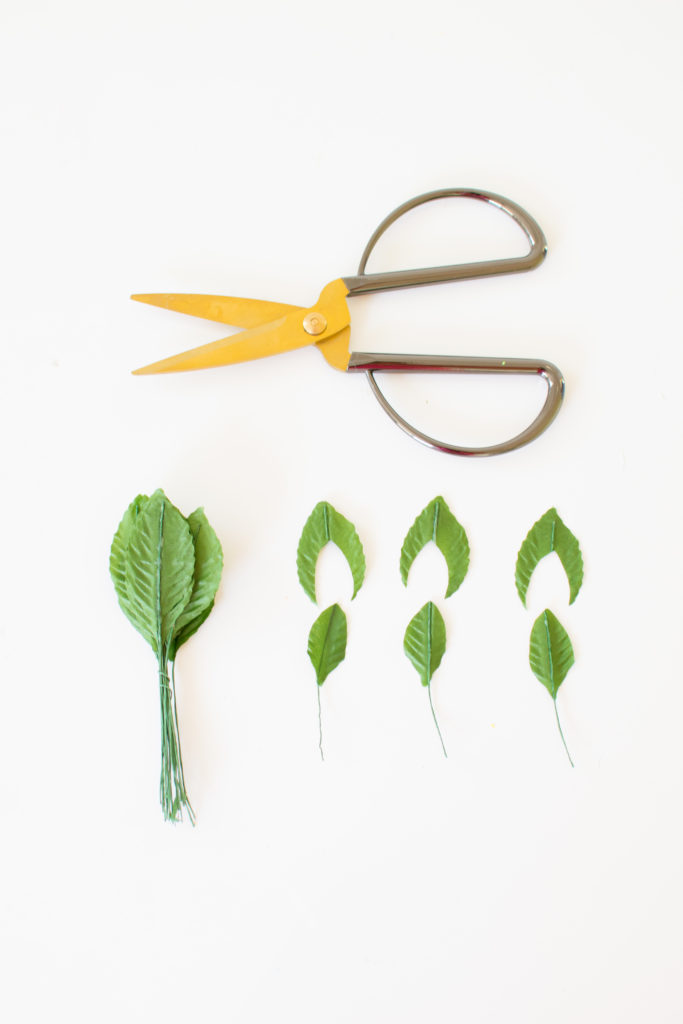 STEP 2: Using your pliers, remove the stem. You will see a hole.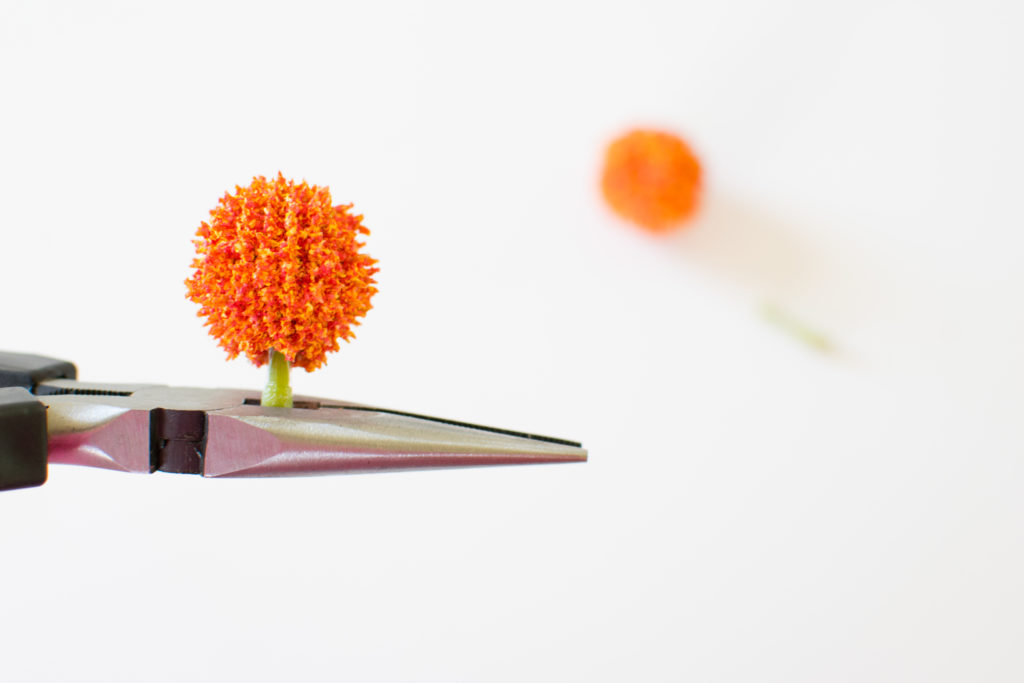 STEP 3: Insert the mini wired leaf in the hole and secure it with hot glue.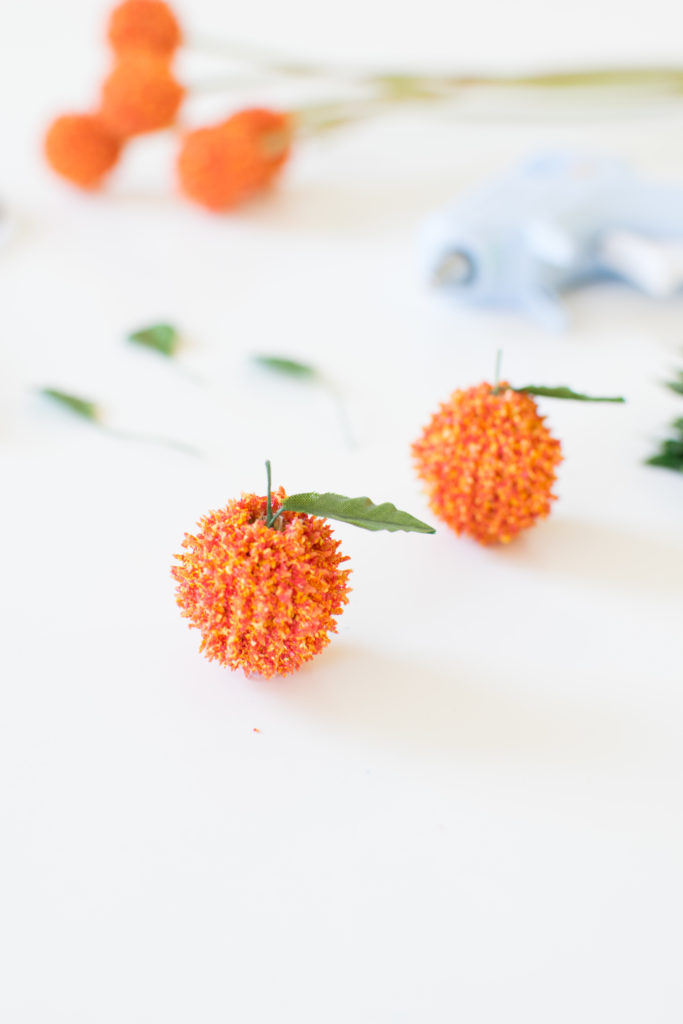 Ta-da! Adorable orange/citrus toppers to dress up your simple cupcakes!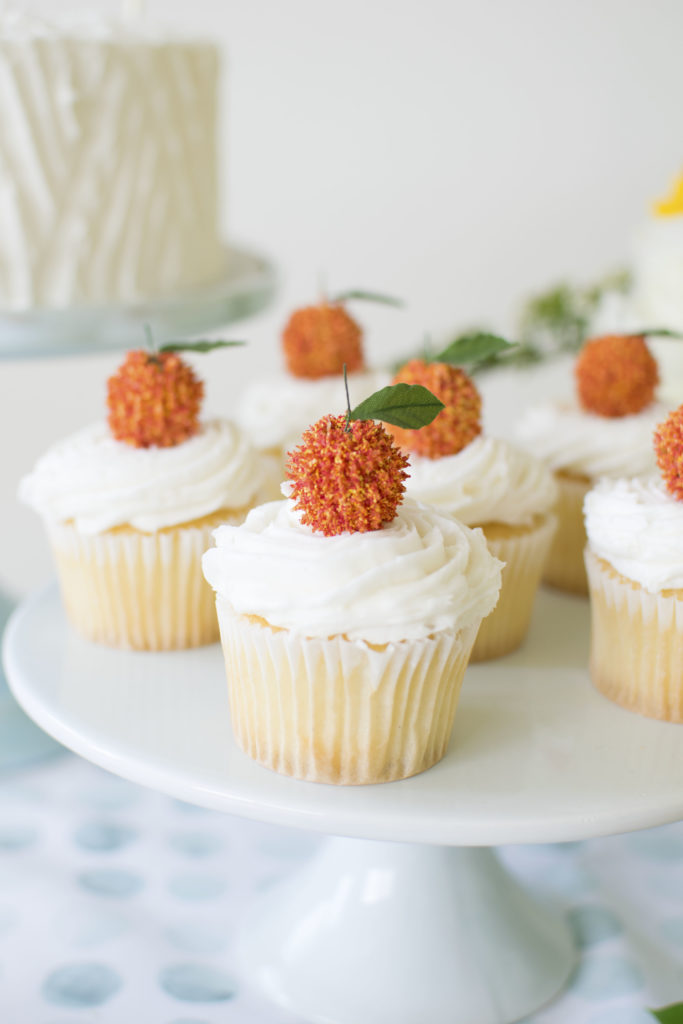 They were the perfect addition to our Baby Shower!
Styling & Photography: Andressa Hara of Twinkle Twinkle Little Party
MAKE THESE ADORABLE CITRUS BABY SHOWER FAVORS!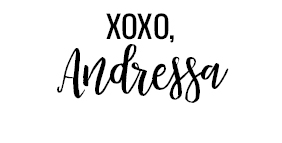 PIN FOR LATER