Hello, friends!
Every year, I get excited about the Valentine's Day treats we can easily find at any local supermarket! My favorite? Little Debbie Heart Cakes! They are so pretty. I just love love them!
They make the perfect mini cakes to turn into little Cupid treats!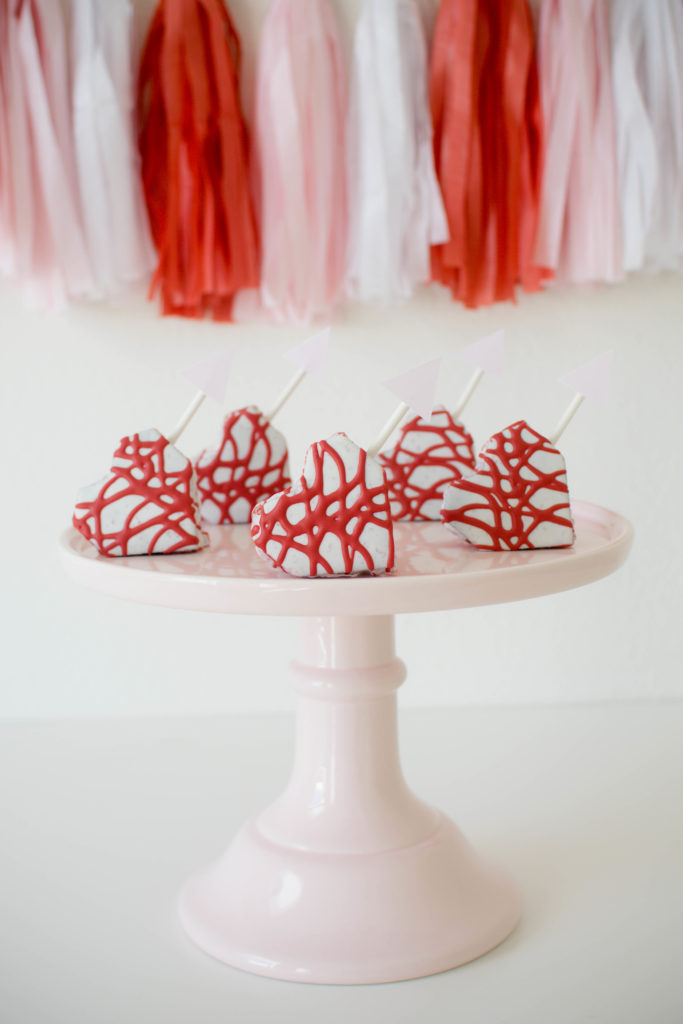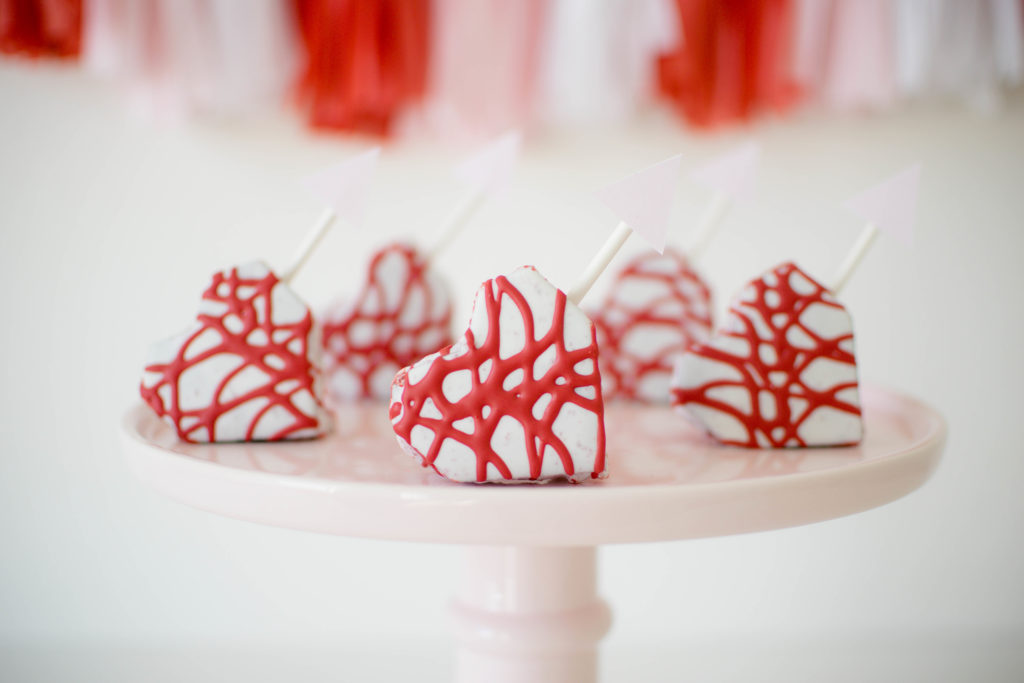 I made small cupid arrows using lollipop sticks and inserted into each cake diagonally! Don't they look fun?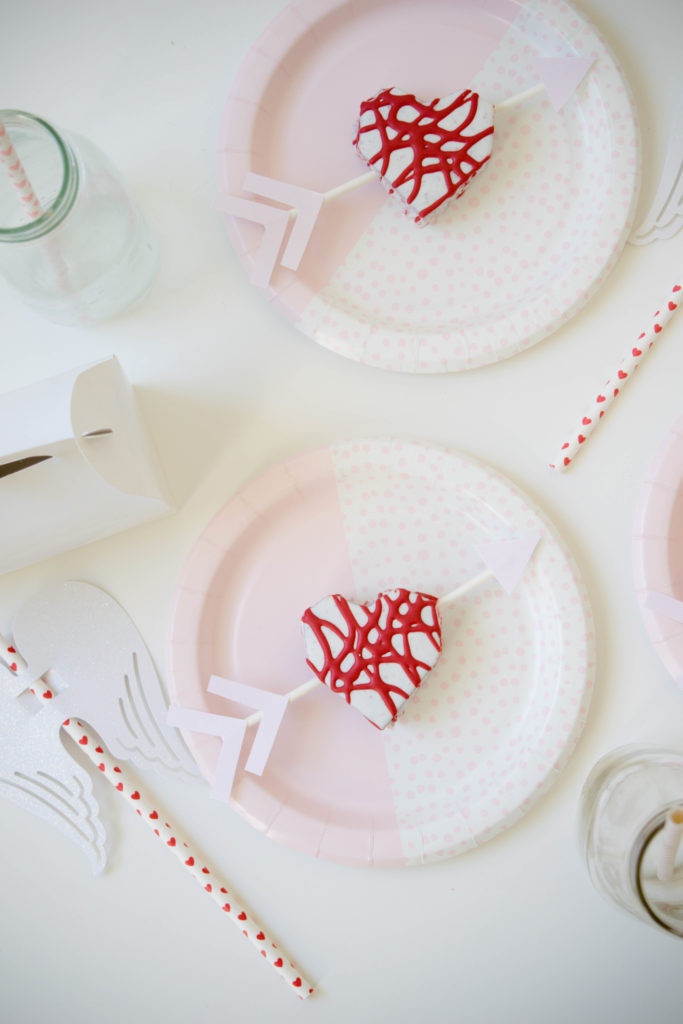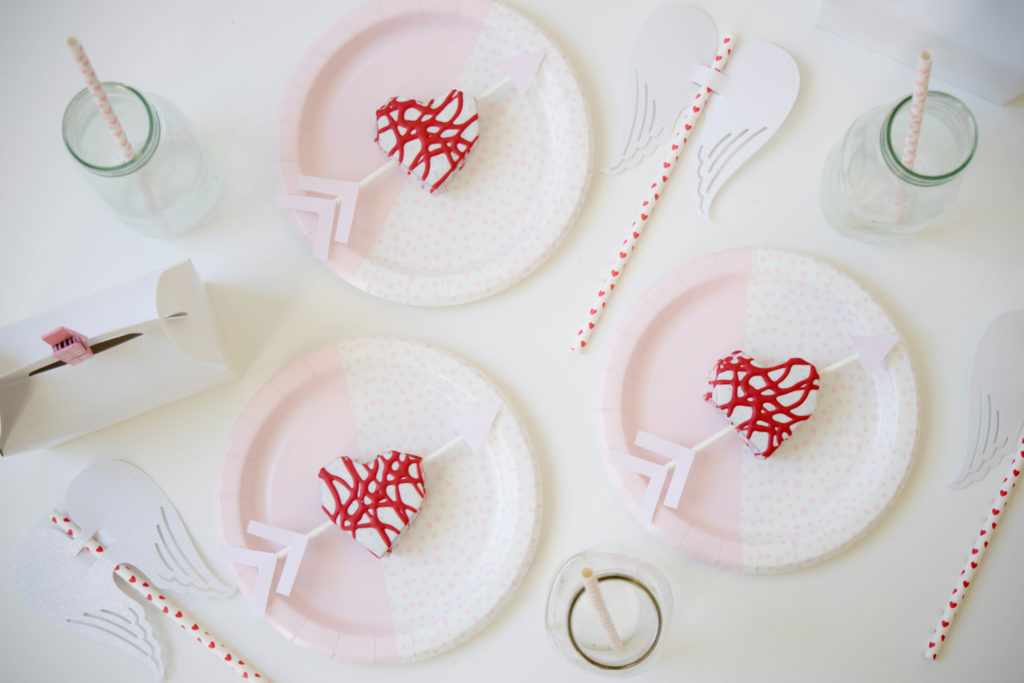 Ready to make these sweet and fun Valentine's Day treats?
What you will need:
Little Debbie Heart Cakes
4″ Lollipop sticks
Glue
Scissors
Printable Pink Cupid Arrow download
Directions:
Print out the file on white cardstock. Cut the arrow pieces out.
Glue the V-shaped pieces on one end of the lollipop stick.
Insert the stick into the mini heart cake diagonally.
Now you can glue the triangle shape on the other end of the stick.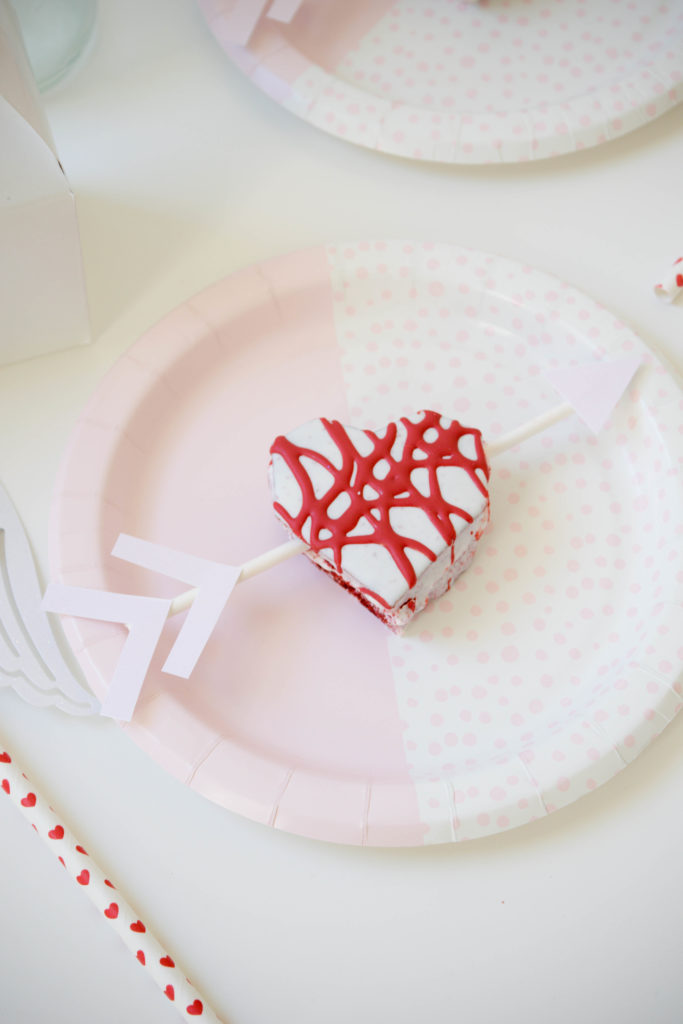 Now you have the cutest little treat to share with the ones you love!
I hope you enjoyed this little easy tutorial!
Check out more Cupid Valentine's Day Party Ideas HERE!