It's hard to believe Thanksgiving is over, but I am pretty sure most of you have your Christmas decorations up already and have been singing Christmas Carols throughout the day. I am not going to judge. I have been super excited to get started with all the Holiday Christmas shopping, decorations and of course, festivities. Without any further ado, I am excited to share with you this adorable Let it Snow Party I styled in partnership with Shutterfly.

Helping our audience to celebrate in style without the stress is my main goal. So, let's get the party started, shall we?
For this party, I was looking for a cozy atmosphere that only the holidays can bring. With a touch of modern & rustic feel, I set up fun & functional stations so the adults and the kids could have a wonderful time sipping hot cocoa, enjoying delicious sweets and doing some craft!
DESSERT TABLE
I was excited to finally incorporate this adorable Snowman cake design by Miso Bakes I saw a long time ago via The Cake Blog.

Josephine Rees, a beautiful and talented local lifestyle/food blogger was able to bring this adorable idea to life. I found her last minute via Instagram and fell in love with her style and the aesthetics of her feed. Josephine has an amazing eye for styling and photography. I was so thrilled to be able to join forces and collaborate with her.
I really wanted the cake to look like Miso Bakes' creation but I also wanted to add our own spin. Once Josephine delivered her masterpiece, I added tree branches for a unique and realistic touch. I used a sled as the cake display to really carry on the winter holiday theme.









In addition to the eye-catching Snowman cake, I also incorporated adorable decorated themed cookies designed by Blue Sugar Cookie & Co. and vanilla cupcakes I simply sprinkled with coconut flakes for a winter feel.







My plan was also to incorporate mini bites the guests could enjoy while mingling, but I didn't want to overcrowd the dessert table with lots of platters and cake stands. I had the idea of displaying the mini sweets like a charcuterie board, but with Holiday bites instead. I was so pleased with how it turned out!






Resembling the snowman, I decorated milk bottles and put together fun take-home party favors. For the drink bottles I used white boa, topped each bottle with a snowman hat and finished the look with festive paper straws. I used the same idea for the DIY take-home favors. I simply filled plastic Christmas bulbs with mini marshmallows.



Giant glittered snowflakes made the perfect backdrop. A beautiful flocked Christmas tree and holiday garland were the perfect finishing touches to the dessert station.
KIDS TABLE
As much as I love paper supplies, I love to get the 'fancy' plates out of the cabinets for our little special guests from time to time. I found adorable mini snowman dessert plates, which made the perfect addition to the kids' table.







For a festive touch, I incorporated Christmas bulbs, candy canes, and glittered snowflakes throughout the table. Mugs are a must if you are serving hot cocoa to keep the little guests cozy and warm.
HOT COCOA BAR
A Hot Cocoa station is always the highlight of a Holiday Party. Guests get excited to be able to create their own cup of cheer.
For the guests to create their own holiday treat, I displayed mini marshmallows and cocoa powder in canisters and made a great variety of toppings available including crushed peppermint candy, snow cap chocolate chips, caramel bites, snowman marshmallows, pirouettes and more.
The Hot Cocoa Bar sign designed by Paper N' Paper Flowers was the cherry on top for our set up. It's simply gorgeous and oh, so eye-catching! To complete the décor, I incorporated a mini Christmas tree, a decorative pillow I created using my own images, and a sled to make the set up more inviting and festive.



















CRAFT STATION
For a Let It Snow themed party, a 'Build a Snowman' Station sounded more than appropriate. I purchased bits and pieces, such as mini hats, scarves, snowman body and arms, and mittens. I even found a corncob pipe at my local craft store! This 'building a snowman' activity is an easy & quick idea to keep the little ones entertained. Even the adults are going to want to join in on the fun!







And for the first time, we are mailing our holiday cards out a lot earlier this year. Check out Shutterfly for amazing designs!


I hope you enjoyed our holiday party ideas! I would like to wish each one of you happy planning and a blessed Holiday Season!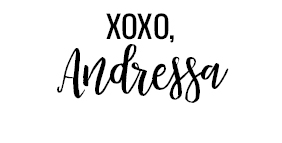 CREDITS:
Concept, Styling and Photography: Andressa Hara of Twinkle Twinkle Little Party
Decorative pillow, snowflake mug and invitation: Shutterfly
Hot Cocoa Bar Sign: Pen N' Paper Flowers
Snowman cake: Sweet Josephine's
Decorated Cookies: Blue Sugar Cookie & Co.
Check out this idea:
Adorable DIY Snowman S'mores!
PIN FOR LATER