Twinkle Twinkle Little Party has been compensated by Collective Bias, Inc. and its advertiser, MARS. All opinions are mine alone. #BOOItForward #CollectiveBias
Hello, friends!
Fall is here and I couldn't be more excited. It means it's time to get ready for all the Halloween fun! Who's with me? I stopped at my local Walmart to purchase all my essentials to throw the ultimate Ghostly Halloween Party and build a ghostly BOO kit for my new neighbors. It's a fun way to stir up some fun as I just moved into this community! Plus who doesn't like to be BOO'd? I am so excited to be teaming up with MARS, Wrigley and American Greetings® to share our fun ideas with you!
I decided to go with a Ghost theme this year. You can't go wrong with black and white. I absolutely loved shopping for all the décor items to make my table fun and not overcrowded. It can be hard task once you see so many fun party decorations at the stores. Who can relate?
I set up a table with just enough treats and not-so spooky refreshments.













PARTY DECOR
For an eye-catching detail, I hung ghosts over the table. These ghosts can sure get any guest excited!




PARTY SWEETS
Dressing up store-bought cupcakes is so fun and the best part is you don't need to spend a lot of time in the kitchen baking and frosting them. I used simple vanilla cupcakes and simply added googly eyes to them. Ta-da! Ghost cupcakes in no time.


Another fun idea is decorating your cupcakes with our Ghostly TWIX® Chocolate Barks. These candy barks are so easy to make and add such a creative touch to your presentation!



We are sharing how you can put these fun cupcakes together! Just follow the step-by-step instructions on how to make these chocolate barks.

What you will need:
A bag of black candy melts (It can be found at Walmart)
TWIX® fun size (chopped)
Googly eyes
Any other crushed hard candy or sprinkles (optional)
A spatula
Wax paper
Instructions:
Gather all your ingredients and supplies.
Melt chocolate in a microwave safe bowl following packaging instructions.
Spread melted chocolate on wax paper. Note: Make sure it's not too thin or too thick. Remember, you will use the barks to top the cupcakes. They can't be too heavy!
Top the chocolate with chopped TWIX®, googly eyes and crushed candies.
Let it dry completely. Break it into pieces. They are ready for decorating!
A party is never complete without a cake. To match the theme I opted for a chocolate bundt cake which resembles a pumpkin. I simply displayed it on a white pedestal and for a fun touch, I used cheesecloth and mini spiders as décor accents.




Having the most popular candies available for your guests is a must – M&M'S®, SNICKERS®, TWIX®, Skittles®, Starburst®, Life Savers®. Who agrees you can't have a Halloween party without them?


Using yummy SNICKERS®, I also made a big batch of delicious popcorn. I made enough for the party and to include in our BOO kits!

This popcorn is sweet & salty with a bit of a crunch. I call it Ghost Munch! Grab the recipe below.

What you will need:
A bag of popped microwave popcorn
A bag of black candy melt (melted)
Chopped SNICKERS® Fun Size
Googly eyes
Any other crushed hard candy or sprinkles (optional)
Pretzels
Wax paper
Instructions:
Gather all your ingredients and supplies.
Melt chocolate in a microwave safe bowl following packaging instructions. In a bowl, pour chocolate over popped popcorn.
Spread chocolate popcorn on wax paper. Sprinkle with crushed candies, pretzels, googly eyes and chopped SNICKERS®
Let it dry completely. Divide popcorn in clear favor bags and secure our Monster Munch tag with twine. Download your free Monster Munch Popcorn Tags here.


As a take-home favor and one of the items to include in your BOO kit, make these easy DIY tissue pumpkins. You can filled them up with fun surprises!


Follow the step-by-step tutorial below:

What you will need:
Tissue paper (I used American Greetings® tissue paper)
hole punch
twine
scissors
chocolate candies
No tricks, Just treats free printable tag. Download here.
Instructions:
Gather all your supplies.
Use the tissue paper and cut a 12″ inch circle.
Place candies in the middle of the circle.
Close the circle by holding on and twisting the edges to form a pumpkin-like shape.
Punch a hole on the favor tag.
Attach tag to the pumpkin with twine.
CREATE YOUR BOO KITS
Anyone in special you would like to secretly BOO this Halloween? As I have mentioned, Walmart carries everything you need to put together a fun and creative kit. Put your own together, secretly BOO your neighbors, co-workers, best friends or relatives. By BOOing them, you will also be encouraging them to BOO it forward.
Look for American Greetings® Halloween gift wrapping line at Walmart. You will find adorable gift and treat bags, stickers, tissue paper and much more!

Here's what I included in my BOO kit:
Chocolate candies – M&M'S®, SNICKERS®, TWIX®, Skittles®, Starburst® and Life Savers®.
Ghost Munch Popcorn
Stickers
Halloween items, such as BOO wooden letters and a glass bottle easily decorated with a spider doily. My neighbor can use these items to get her house ready for Halloween!
Ghostbusters® BOO card
I also included a DIY Ghost Balloon Wand! (See tutorial next)




How cute is the ghost balloon wand? I would love you to include it in your BOO kit. So fun! To make your own, just follow the instructions below. Super easy and inexpensive!

What you will need:
Cheesecloth
Mini White Balloon
Balloon Sticks with cups
Twine
Hole Punch
Black permanent marker
Mini spiders (optional)'
Our BOO free printable tag. Download it here.
Instructions:
Gather your supplies.
Attach the cup to the balloon stick. Blow up the balloon and attach it to the cup.
Using the permanent marker, draw the ghost's eyes and mouth.
Cut a piece of cheesecloth big enough to cover the balloon wand.
Secure it with twine and BOO tag. Decorate it with mini spiders if desired. You are all set to BOO!
To finalize your BOO kit, don't forget to download and print your Ghostbusters® BOO card. Get yours on BOOItforward.com! The fun news? Ghostbusters® is available on Blu-ray and DVD in stores, at Walmart 10/11 and it can be preordered on Blu-ray or DVD now!

I hope you are on your way to Walmart to plan an amazing Halloween Party and create wonderful BOO kits!
You will find the MARS and Wrigley candies in the Candy aisle.


You will also find the candies in strategic spots near the candy aisle. See picture below.

For the American Greetings gift wrapping products, you will find them in the Halloween Card section.


Tag us on Instagram @twinkletwinklelittleparty to show your amazing ideas!
Have a BOOtastic Halloween!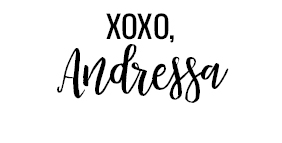 Styling, Concept & Photography: Andressa Hara of Twinkle Twinkle Little Party
PIN FOR LATER