This post is sponsored by Disney-Hyperion.
Hello, friends!
I am so excited to team up with Disney Books once again! My little ones have been enjoying Sam, the Most Scaredy-cat Kid in the Whole World, which is the newly released companion book to Leonardo, the Terrible Monster by Mo Willems. Both are in stores now!
These two books are just the perfect read for my 3 year-old daughter! C, my 3 year-old daughter, can be a little shy and very particular about new places and people. She is getting a lot better. I think having a super friendly, easygoing and fearless brother has helped her immensely. She still is a very cautious child though and it takes her some time to warm up to new places and people.
My kids and I are excited to share with you our family's favorite green smoothie and super fun berry blue sour patch candied grapes (The kids call them Leonardo's eyes candied grapes!) inspired by Leonardo, the Terrible Monster.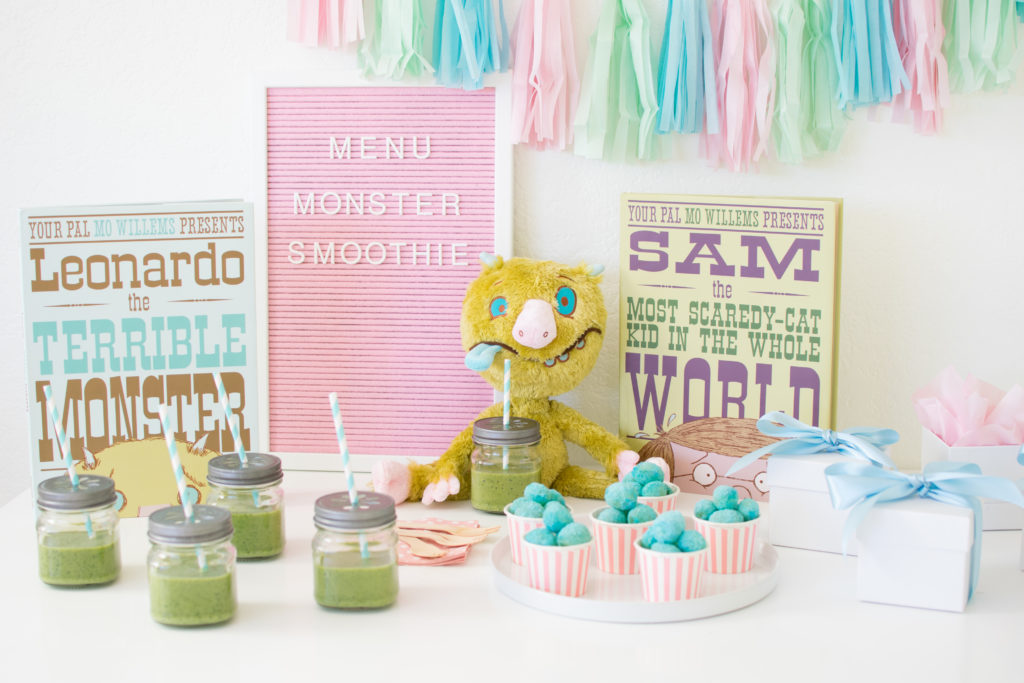 This green smoothie is absolutely delicious and it has been our go-to snack whenever the kids need something quick! We absolutely love it! They have this smoothie almost every day. If not for breakfast, they have it as an after school snack.



What's your favorite smoothie toppings? We like to top our green smoothie with oats, chia or hemp seeds!


Even Leonardo, the terrible monster approved 🙂

Ready to make some delicious Green Monster Smoothie?
LEONARDO GREEN MONSTER SMOOTHIE
Ingredients:
Yield: Two 8 oz servings
1/2 cup kale
1/2 cup spinach
1/2 cup milk
1 banana
8-10 ice cubes
2 tablespoons honey
*Place all ingredients in a blender. Blend until smooth. Enjoy!
The kids had fun making berry blue candied grapes as well! These are not the healthiest, but they can be a fun activity and treat for a kids play date! For a great presentation, you can make a few ahead of time for your party or play date and save some grapes for the kids to have fun making their own!


Leonardo wanted the candied grapes all for himself. Smart, guy!


Ready for more fun? My kids are showing you how you can make these yummy berry blue candied grapes!

(LEONARDO'S EYES) BERRY BLUE CANDIED GRAPES
Ingredients:
Grapes
Gelatin or Jello Powder (flavor of your joice) *We used berry blue gelatin
Water
Toothpicks
Directions:
Place water and gelatin in small deep bowls.
1. Insert a toothpick into each grape.

2. Dip grape into water.

3. Coat evenly with the gelatin powder

4. Arrange the candied grapes on a platter. Place them in the fridge for about an hour.
Note: You can remove the toothpicks and place the candied grapes in mini snack cups if you wish.



TIP: If you are looking for perfectly coated grapes, after allowing them to sit in the fridge for about an hour, you can apply a second coat then put them back in the fridge. They will look like these above.


I think Leonardo had way too much smoothie and candied grapes! What do you guys think?

As you may have noticed, books always motivate us to get creative. Reading daily is our favorite thing to do and throwing parties, play dates based on our favorite books! Leonardo and Sam inspired us to have fun!


About Sam, the Most Scaredy-cat Kid in the Whole World
A TERRIFICALLY TERRIFYING TALE!
Sam is afraid of anything and everything—except for his friend Leonardo, the terrible monster.
Kerry is afraid of everything and anything—except for her friend Frankenthaler, the other monster.
One day, the two scaredy-cat kids make a particularly scary discovery: each other!
AAH! EEK!Something has to be done. Something BIG. But what?
About Leonardo, the Terrible Monster
Leonardo is truly a terrible monster-terrible at being a monster that is. No matter how hard he tries, he can't seem to frighten anyone. Determined to succeed, Leonardo sets himself to training and research. Finally, he finds a nervous little boy, and scares the tuna salad out of him! But scaring people isn't quite as satisfying as he thought it would be. Leonardo realizes that he might be a terrible, awful monster-but he could be a really good friend.
I hope you read these fun books with your kids and try one of these fun recipes! I promise they will have a blast!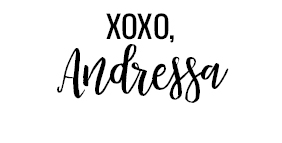 PIN FOR LATER