Hello, friends! We now have less than a month until Halloween! This year is flying by which makes me a little sad, but creating content for each holiday makes me very excited! And when planning a party set up that involves iridescent party décor, I feel extra giddy!
Checking on Pinterest to see if someone had done spider balloons, I stumbled upon a fantastic spider balloon stick by Oh, Happy Day. I decided to still create the spider balloon by adding my own spin to it, so the idea of paint splattered spider balloon came to life! It's a messy job, but it's so worth it, friends! Look how fun they turned out!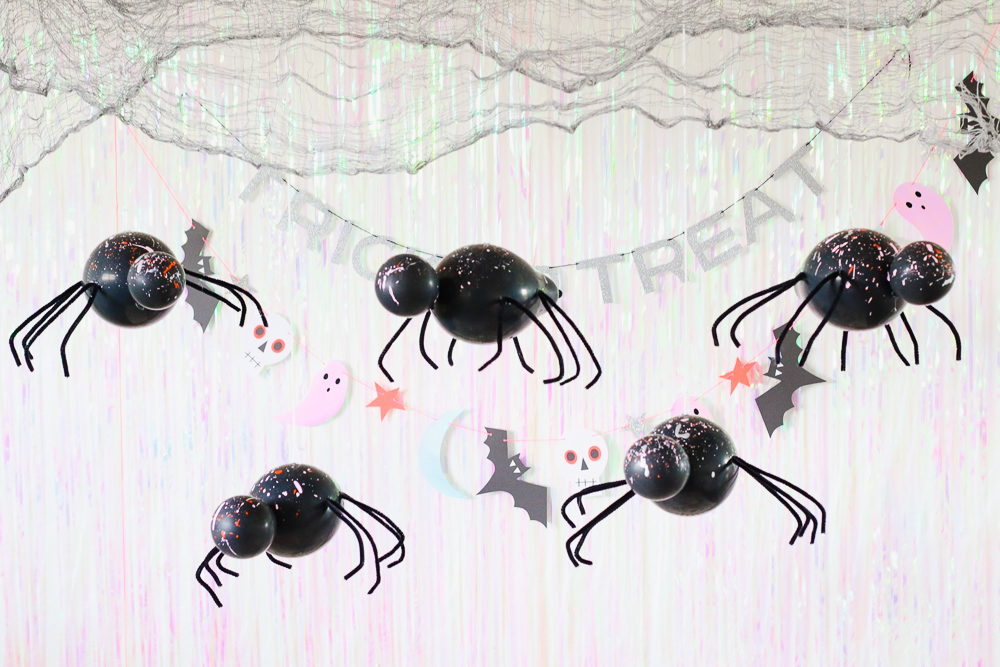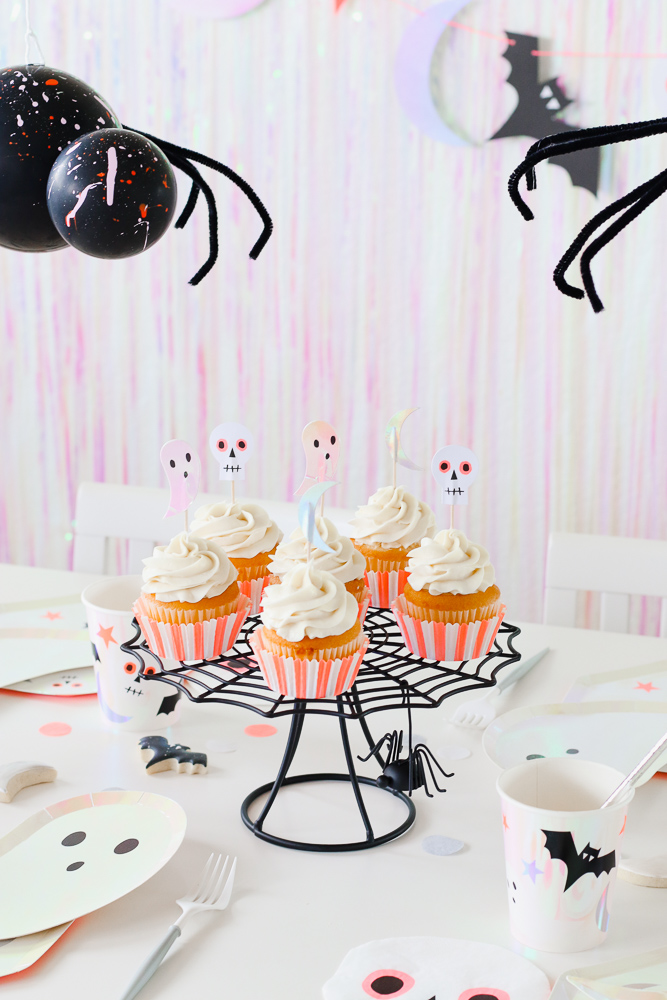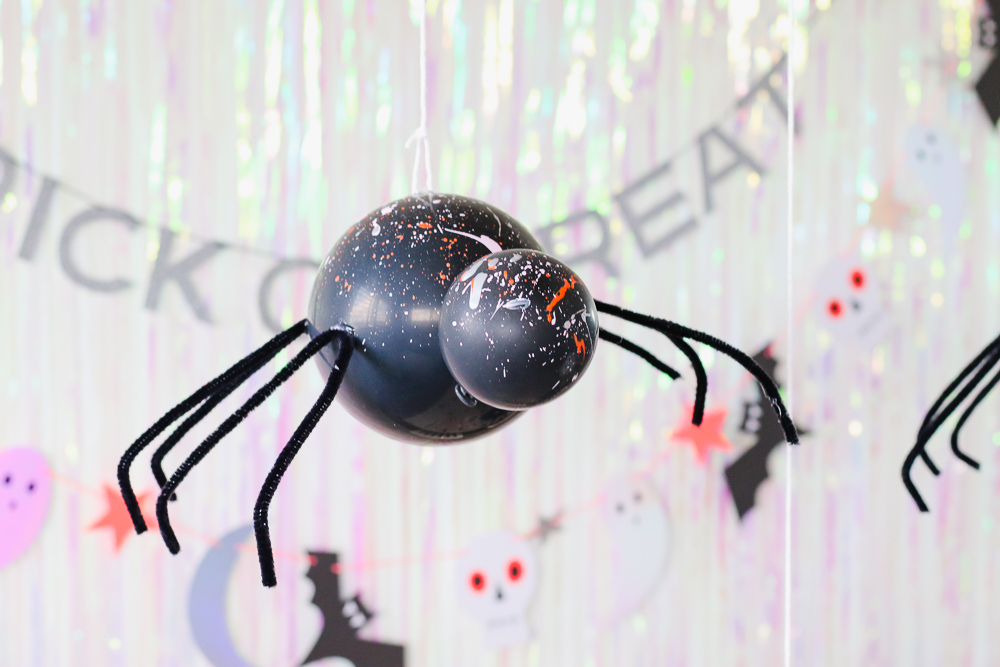 I created a few spider balloons to hang over the kids table. They made the party set up extra spooky and festive! You can follow our easy tutorial by clicking on the link below:
DIY PAINT SPLATTERED SPIDER BALLOON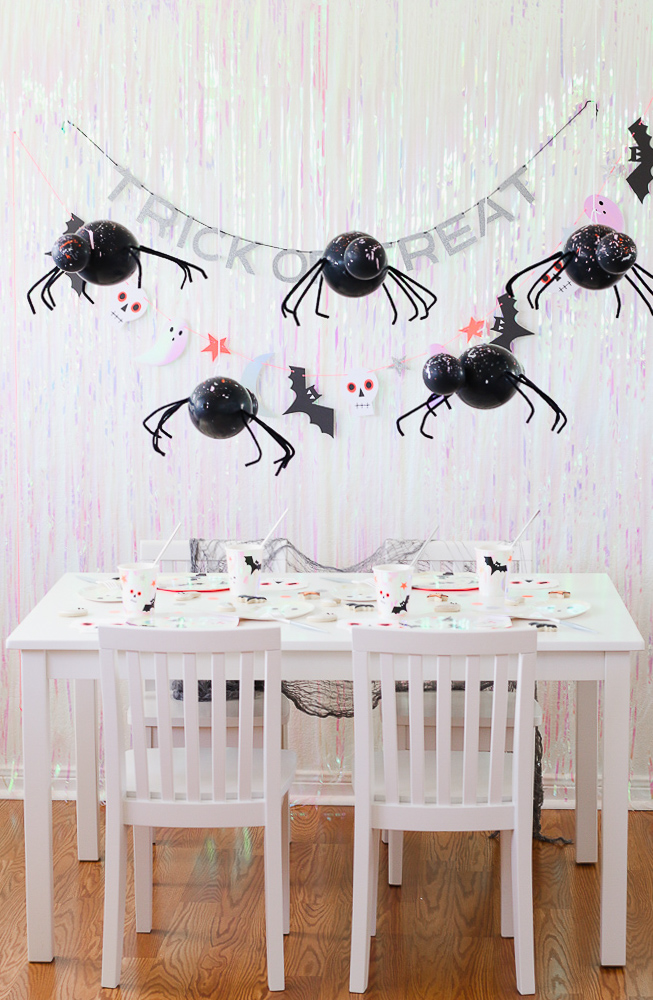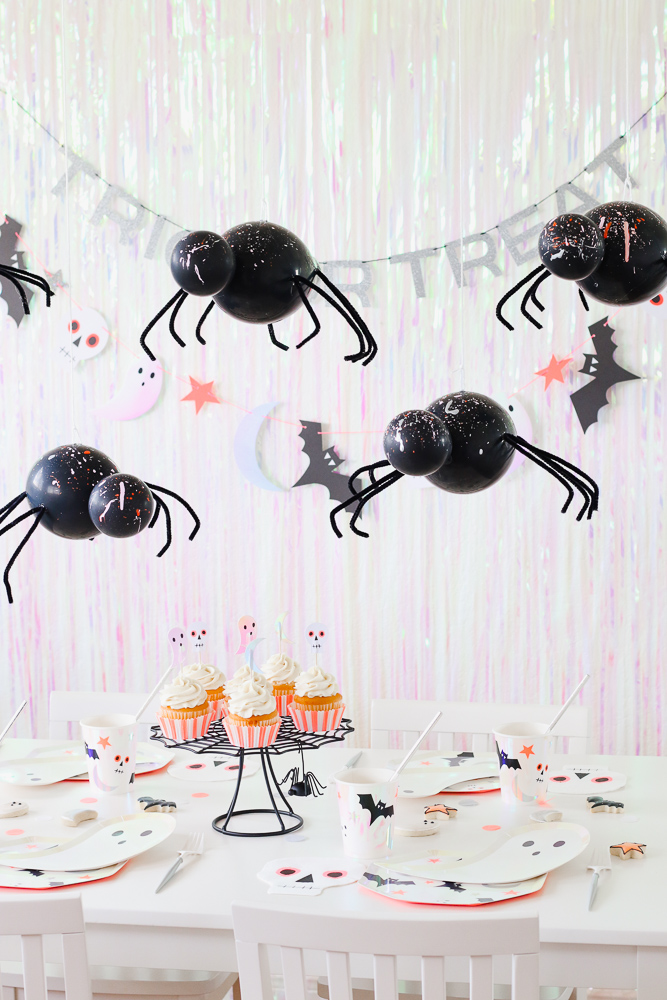 My daughter couldn't stop playing with them. Can you blame her? They are so darn cute!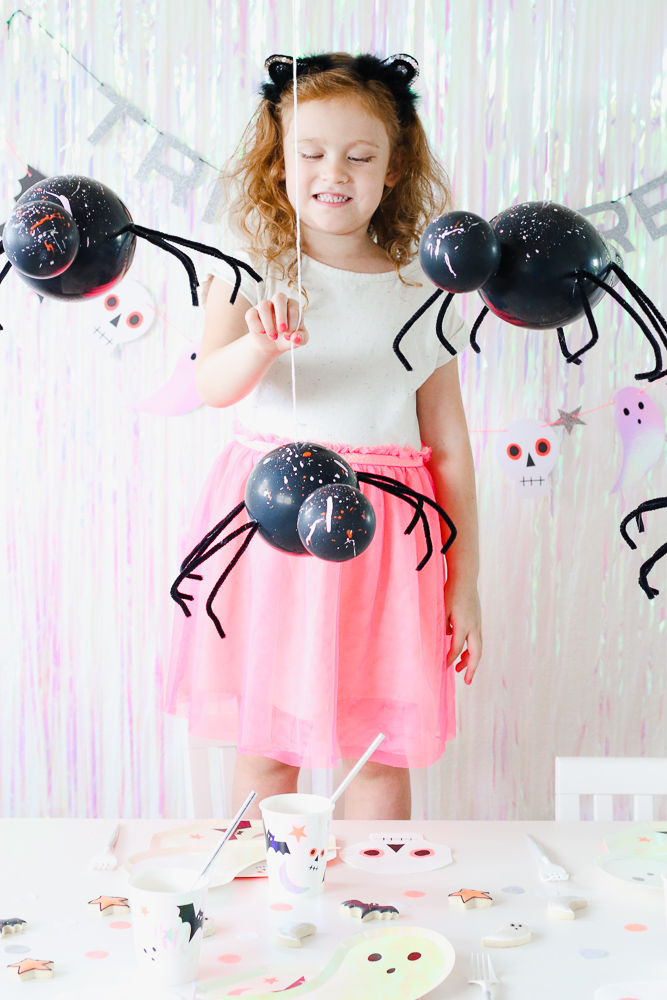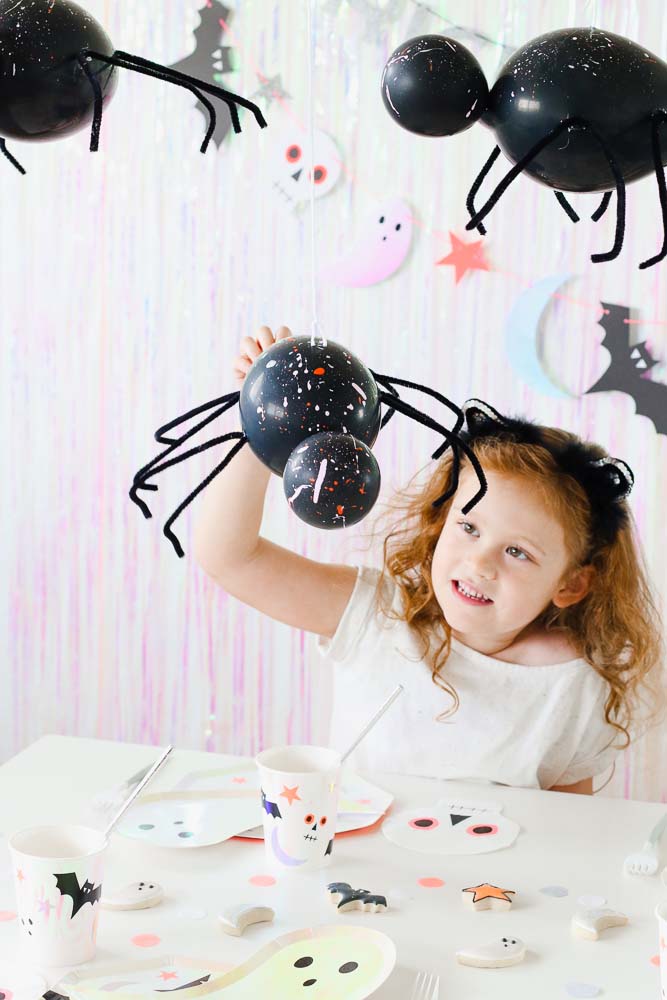 Iridescent Halloween Partyware
Iridescent has been all the rage lately. This party collection is SO much fun! From iridescent ghost plates to skull napkins, this collection will be sure to impress any guest!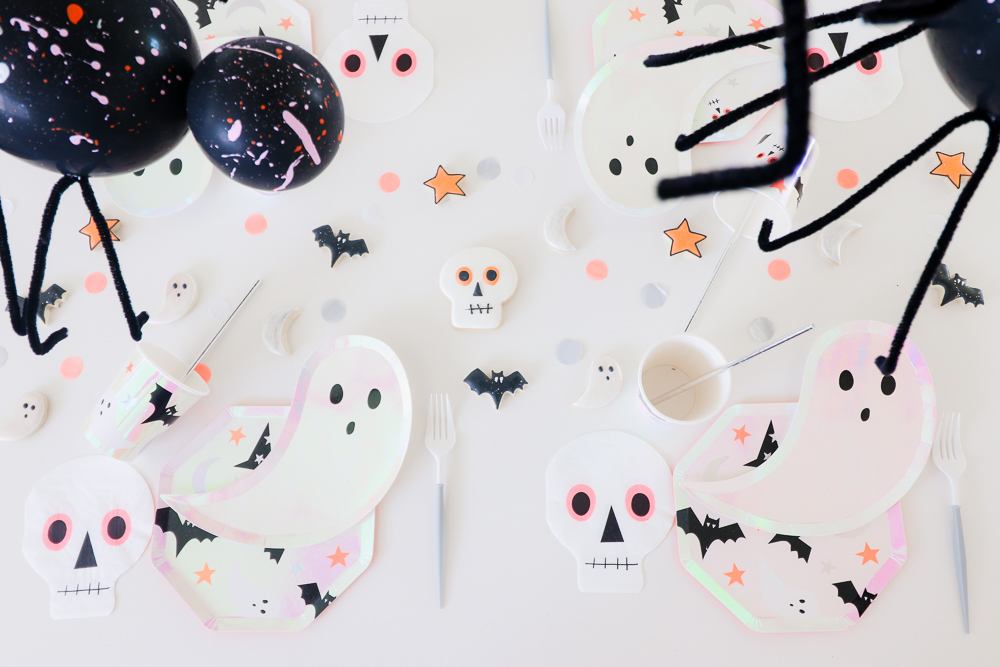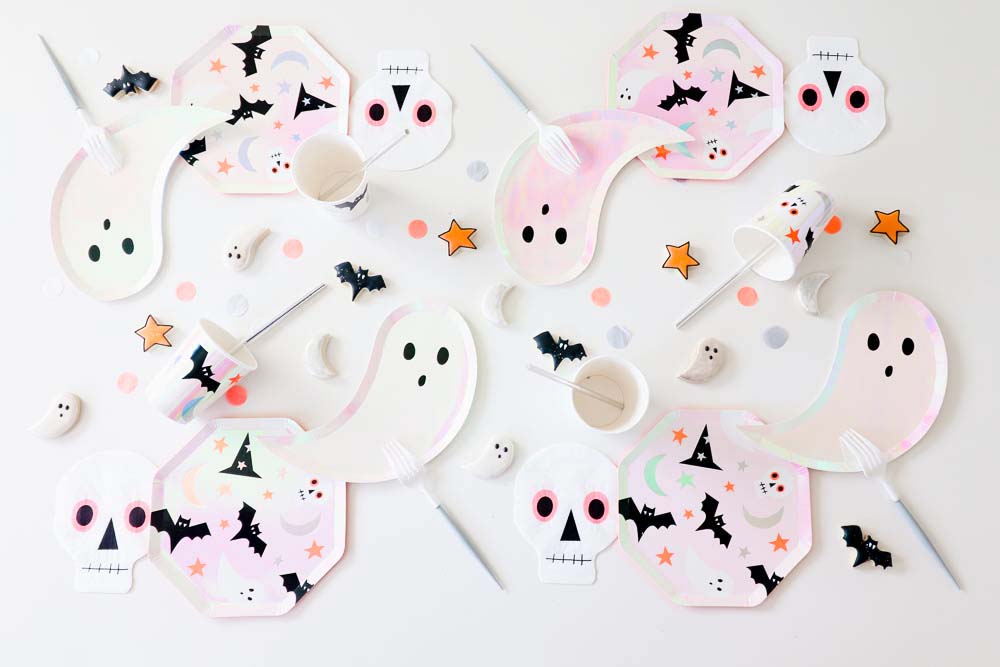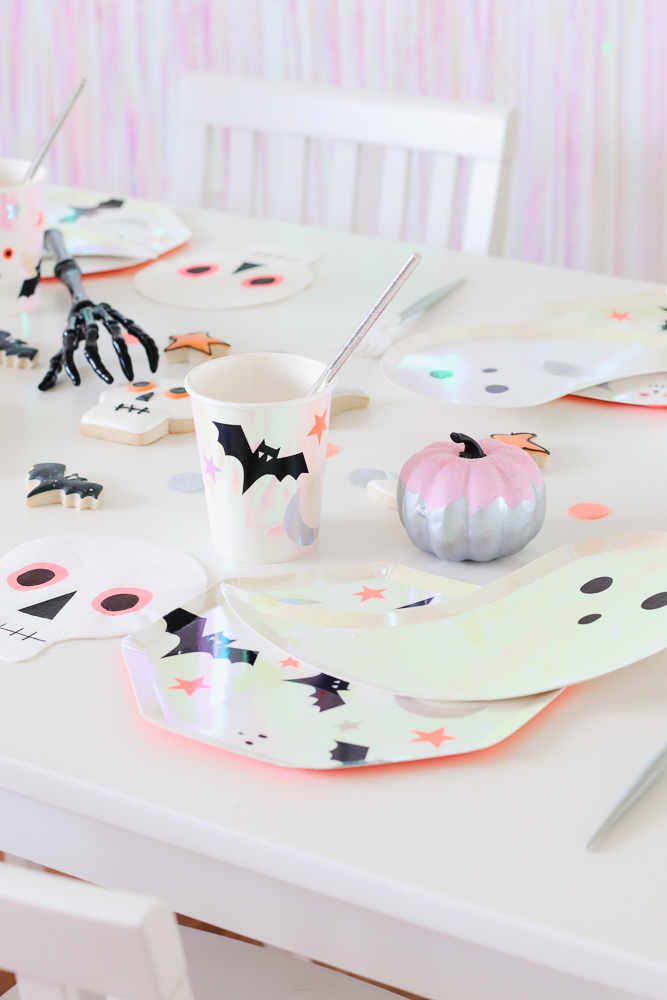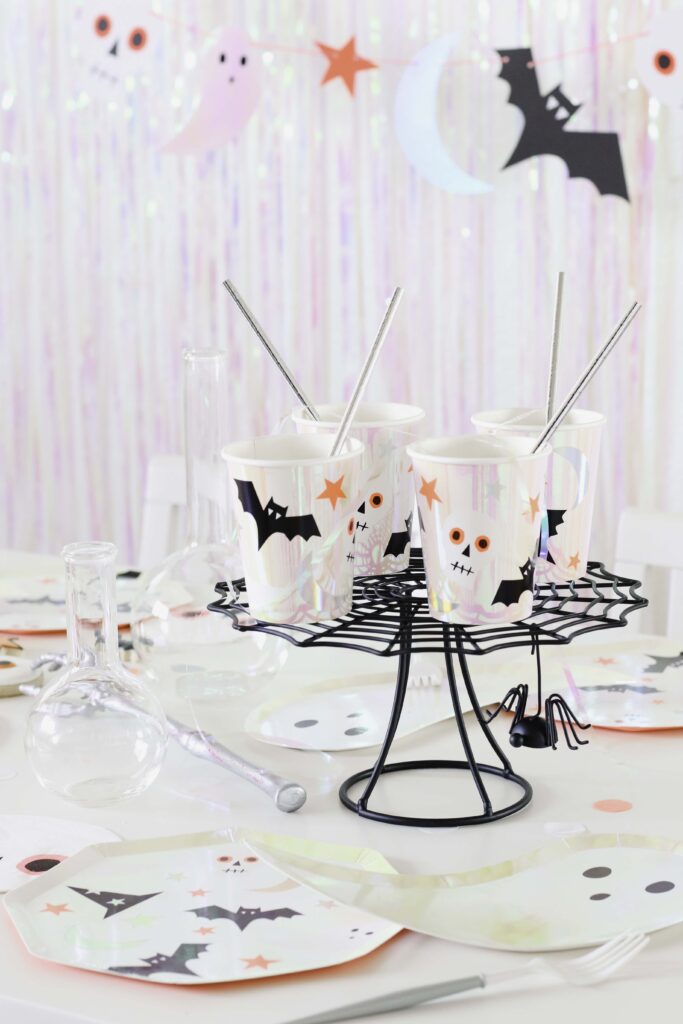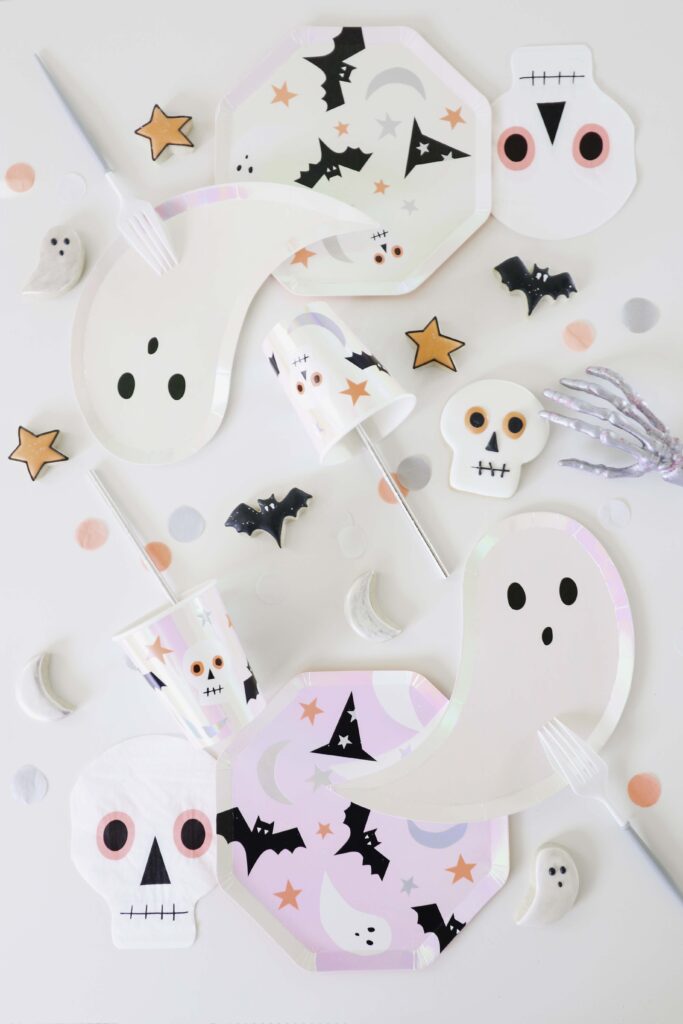 No tricks, just treats!
Decorated cookies are a must at any of my parties. I am sure you have noticed! These darling cookies perfectly matched the partyware and they tasted amazing, too!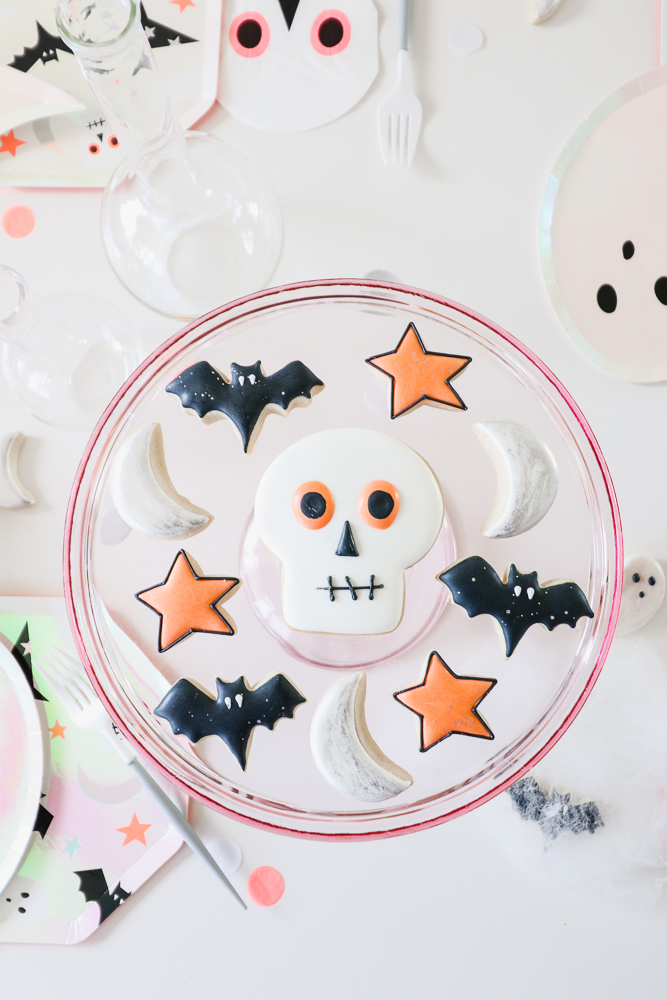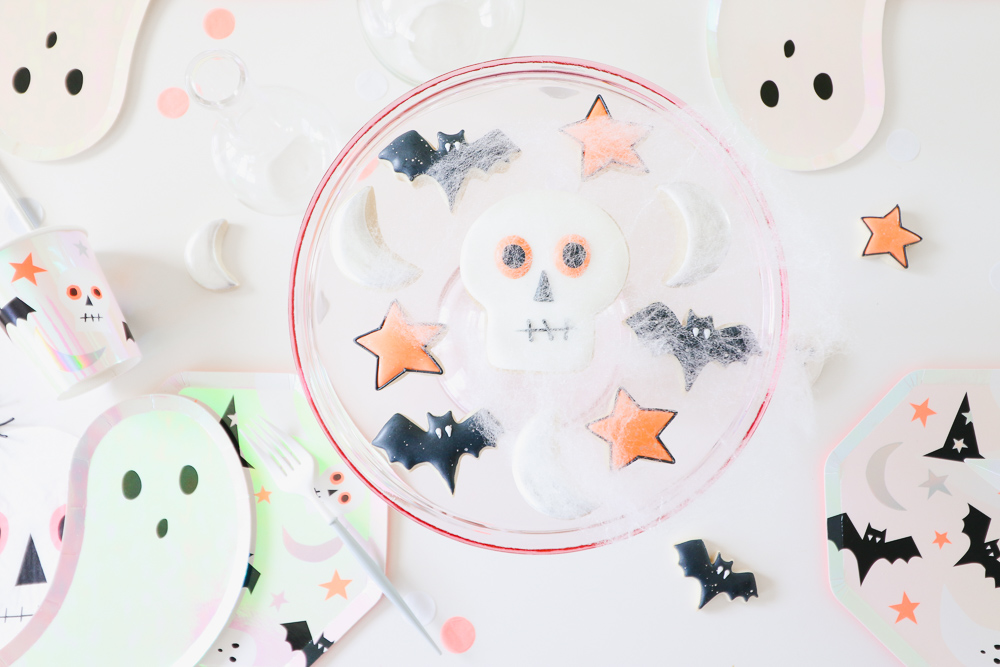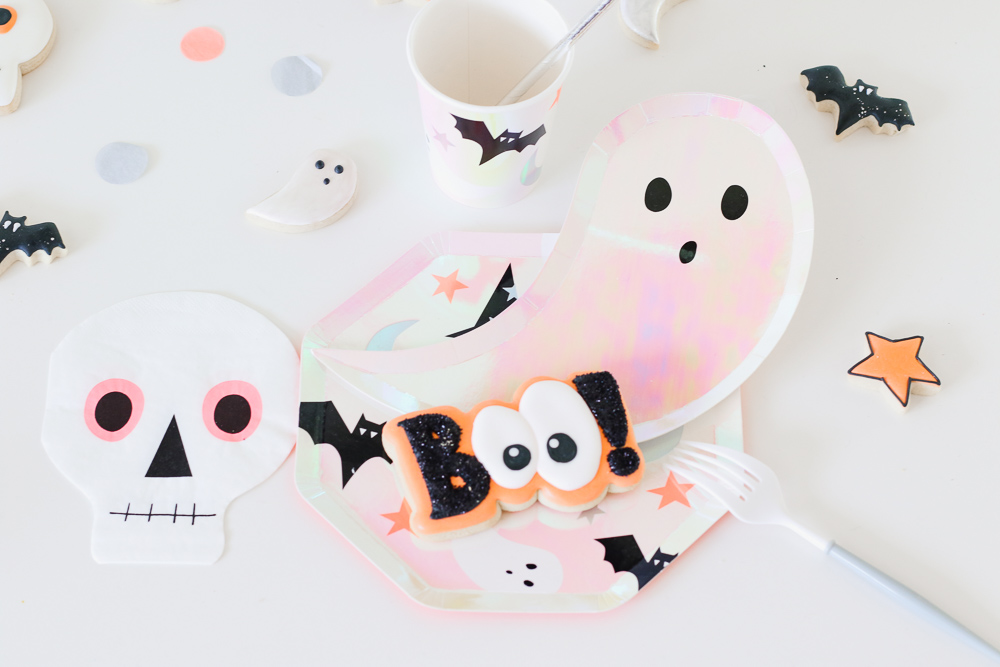 You can never go wrong with serving the good ol' cupcakes. Dress them up for the occasion with coordinating cupcake toppers!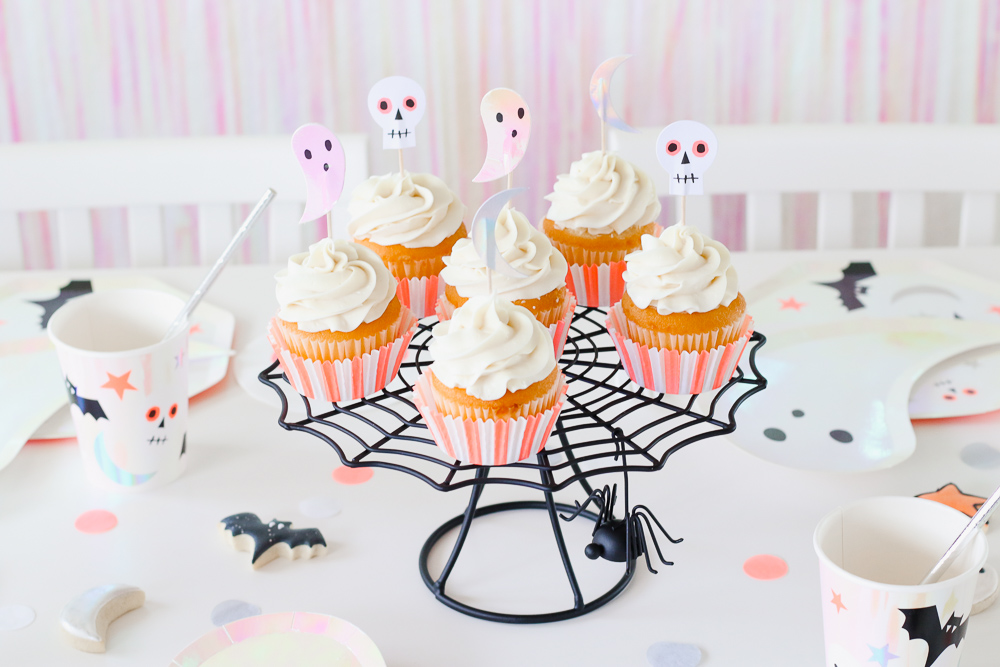 Fall is for delicious pies! Get your baking on and whip up a batch or two of our Halloween apple hand pies! They are fun to make and taste absolutely delicious! All the cookie cutters I used were purchased at Michaels.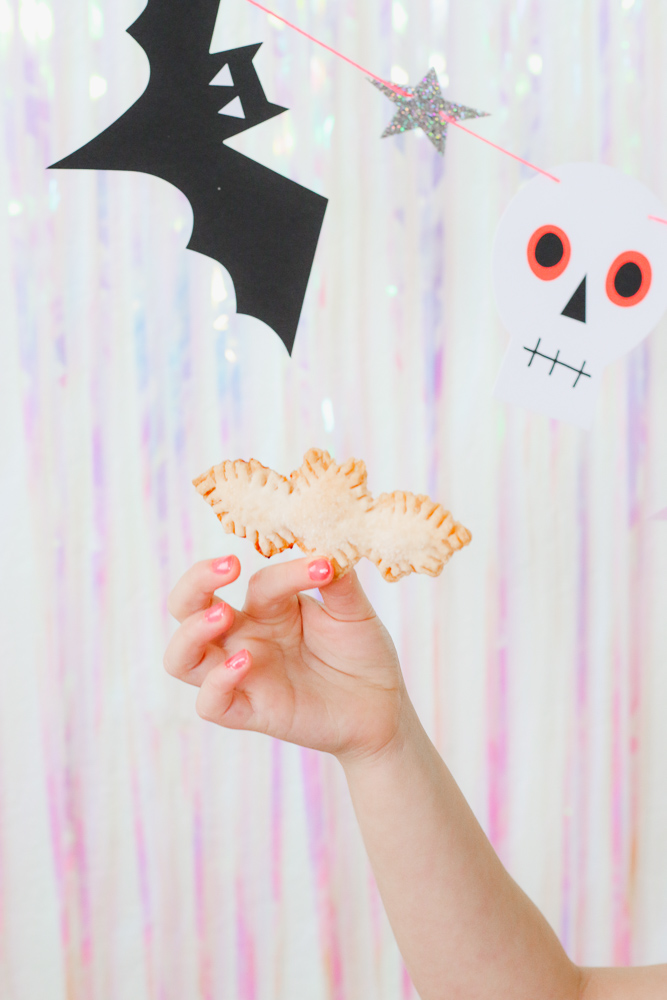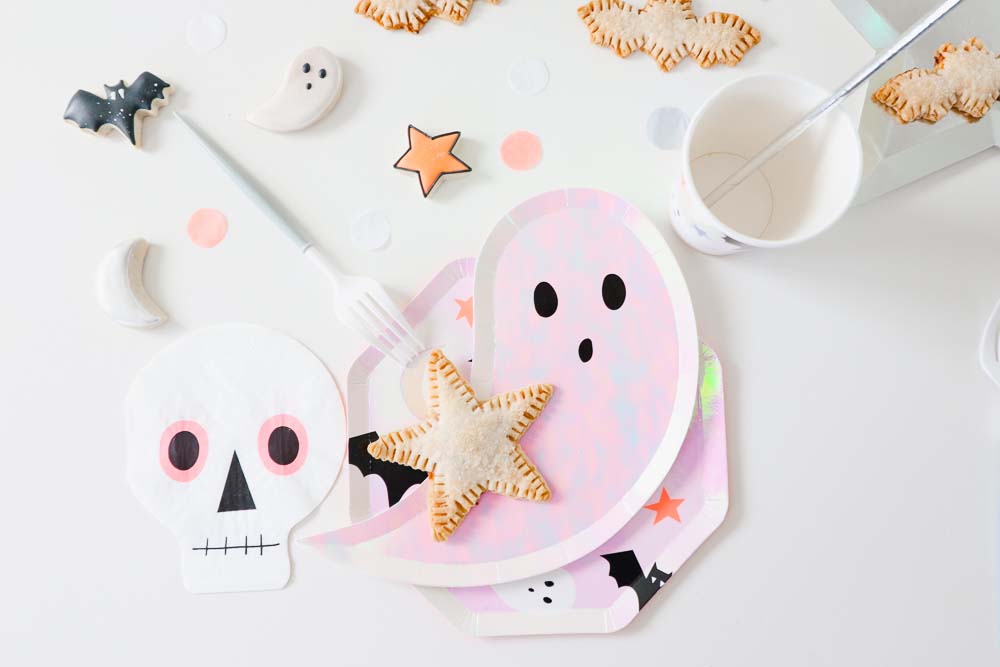 I hope you feel inspired to recreate these Halloween party ideas!
Happy planning, friends!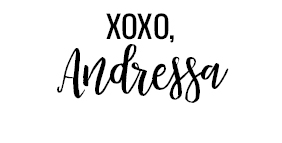 Styling & Photography: Andressa Hara of Twinkle Twinkle Little Party
Partyware: Momo Party Kids
Cookies: Frosted & Confetti