Hello, friends!
The other day I shared our 1st Gingerbread Decorating Party. See full post here!
Excited to share our 2nd year's shoot with you today and ideas on How to host a Gingerbread Decorating Party !
This one also happened in Tampa Bay, FL and we all had a ton of fun! It was a beautiful yet long day. So thankful Renee of Renee Nicole Photography and Dreama, the sweetest and best cake artist in town helped me to get the kids ready. I was only few days away from giving birth to our baby girl at that time. The bump felt quite heavy after being on my feet for hours. I survived! 🙂
This shoot was also featured in Tattle Magazine and on one of my favorite gorgeous blogs – 100 Layer Cake!
First, I designed the invitation with the non-traditional colors I had in mind. I also wanted to incorporate baking elements into the shoot, so Mr. Gingerbread Man got an upgrade – chef hat and whisk were added. Find this invitation design here!
The dessert table was filled with beautiful coordinating goodies – macaron pops, snow flake macarons, s'mores gingerbread man cookie sandwiches, cake pops, cupcakes and a beautiful cake topped with a homemade gingerbread house!
Adorable Gingerbread Man macaron pops to perfectly match our design!
And peppermint candy macaron pops and snow flake macarons! Perfection!
These jumbo Gingerbread Man S'mores cookie sandwiches I paired with our hot cocoa mugs! I was completely obsessed with them. They not only looked amazing, but they also tasted delicious!
Beautiful coordinating cake pops.

Adorable festive chocolate covered Oreos.

Marshmallow pops and milk.

Last but not least, cable knit cookies to match our vases and gingerbread man decorated cookies to match our invitation design.
The kids had a blast decorating their houses! We incorporated some baking inspired cookies and baking utensils into the decorating station. Even the candies for decorating were displayed in mini cooking pots. Adorable!
Each seat was assigned with a decorated cookie displayed on a mini easel board. Super cute!
They were so proud of their fun creations!
I hope you feel inspired by this Gingerbread Party! Check back for our 3rd Annual tomorrow!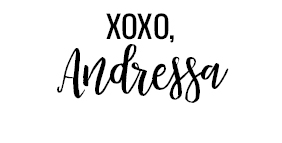 More Gingerbread Party Ideas:
PIN FOR LATER

VENDORS CREDITS:
Photography: Renee Nicole (Design + Photography)
Styling, Concept & Printables: Twinkle Twinkle Little Party
Cake & Cupcakes: Dream Cakes, FL
Gingerbread cookies and white cable knit cookies:The Way The Cookie Crumbles
Gingerbread man, candy macaron pops & snow flake macarons: The Splendid Sweet Shoppe
Gingerbread man s'mores: Luscious Loaf Bakery
Marshmallow Kebobs, chocolate covered oreos & Cake Pops: Eat the Dishes
Mistletoe cake balls: Painted & Sprinkled
Baking element cookies: The Way The Cookie Crumbles
Mini white pots: Pret-a-Partay
Gingerbread House Decorating Kits: Alfajores.Cake.Craft.
Aprons and Hats: Jennifer Schreiber