Hello, friends!
I am sharing today our 3rd Annual Gingerbread Decorating Party. This was our first Gingerbread Party in Boise. It is a much simpler set up compared to the other first two, but equally fun!
We did this shoot in the Fall for Twinkle Twinkle Little Party Magazine (Winter Issue) and no gingerbread house kits were available, so my husband and I decided to bake and assemble each one. It was super fun!
Kids had fun using their creativity!
And of course we had a dessert station for the guests and parents!
A super tall festive cake I adorned with a mini gingerbread house.

Adorable gingerbread man chocolate covered oreos. Always a hit among the kids!
Lovely decorated gingerbread people sugar cookies to match our invitation design!
Super festive cake pops. Beautiful and delicious!
I found these fun bottles that resemble Christmas globes. Planning on using them again this year! The kids absolutely loved them!

The little ones received as a party favor a Holiday Cookie Mix in super fun handmade fabric bags!

It was a beautiful fun day outdoors!
If you would like to recreate this little party. You can find the Printable Invitation Suite and (Instant Download) Complete Party Package in the shop. Click here and here!

More Gingerbread Party Ideas: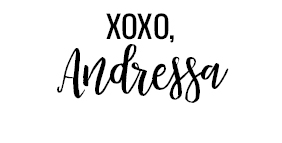 VENDORS CREDITS:
Styling, Photography and Printables: Andressa Hara of Twinkle Twinkle Little Party
T-shirts and Aprons: Great Stitch
Cake: Celebrations Cake Shoppe
Cake Pops: Bella's Bakery and Bowtique
Chocolate Covered Oreos: Sweet Temptations
Decorated Sugar Cookies: Creating Awesomenessity
Candy wands and party garland: Handcrafted Parties (Instagram @lisafrankparties)
Fabric Bags: 6 A.M. with Aeri