Calling all pizza lovers! If you have a pizza lover at home, these fun kids pizza party ideas will inspire you to host the ultimate hands-on experience for the kids. Whether you are using store bought pizza crust from the supermarket or making your own pizza dough from scratch, your party is bound to be amazing!
Choose Your Pizza Invitation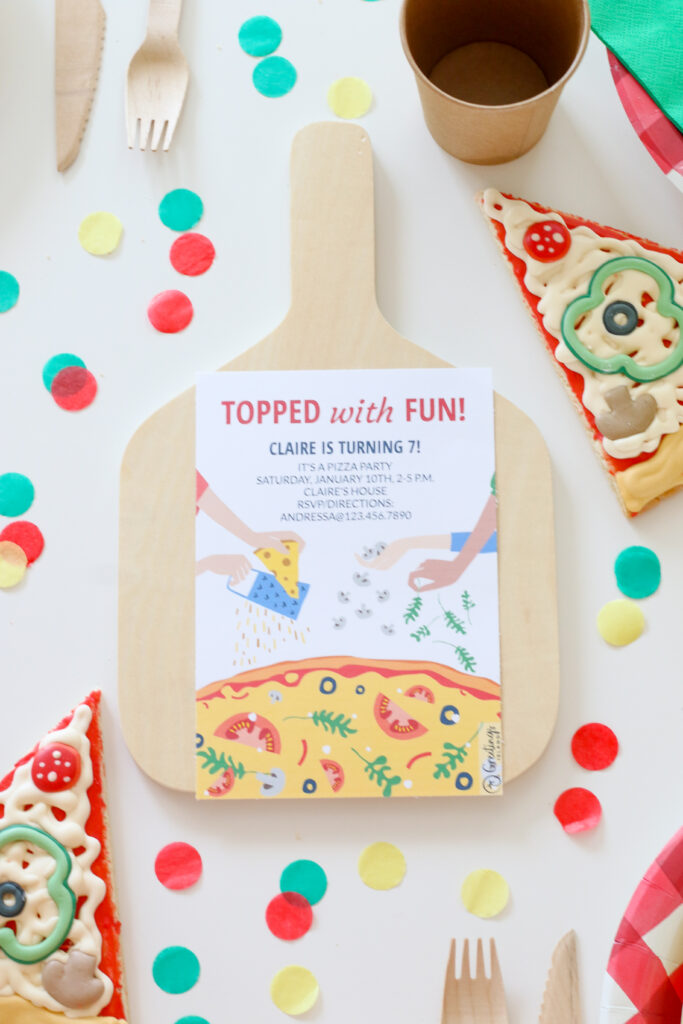 In two easy steps, You can customize your favorite pizza invitation on Greetings Islands and print it from the comfortable of your house.

Set up a Pizza Making Station
You can opt for store bought pizza crust or you can make your own pizza dough if time permits.
Have a great selection of pizza toppings for the kids to build their own personal pizzas.
Incorporate Pizza Balloons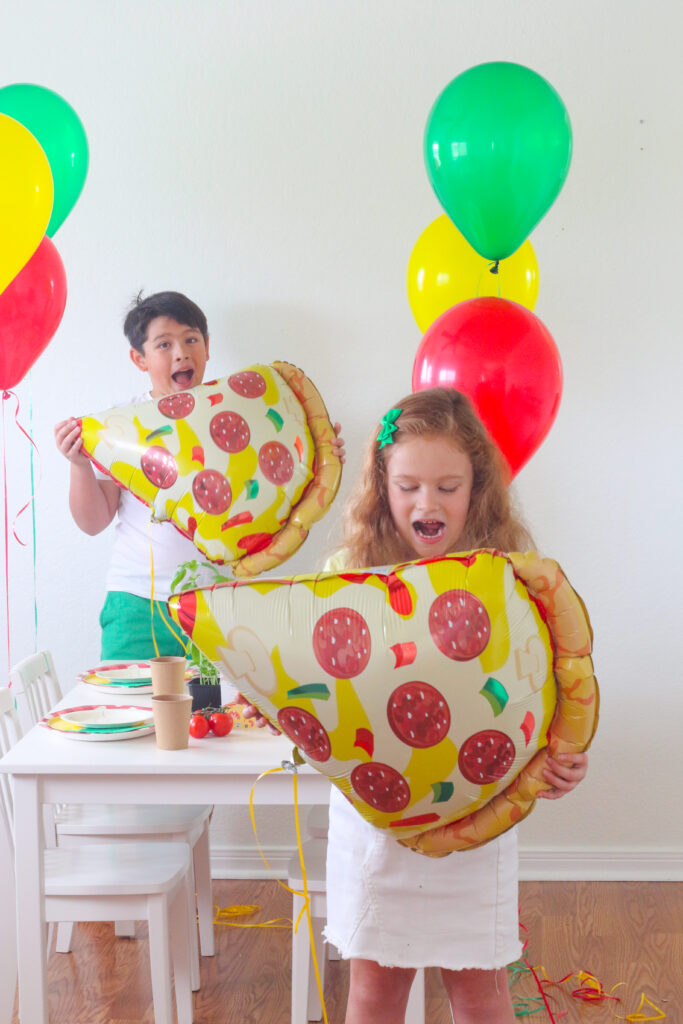 You can find so many unique party decorations online to coordinate with any theme. We particularly love these Mylar pizza balloons! They instant brought the party theme to life.
Create Italian Inspired Table Settings
For the kids tablescape, you can layer paper plates in different sizes and colors. The red gingham really added that cantina feel to it and the bon appetit was just perfection to complete the look.

Order a Pizza Cookie
We had a giant decorated pizza cookie! How cool is that? It was perfect to add some extra fun to our party!
Send out Thank You Notes
Don't forget to send a thank you note to your friends for attending your party. The adorable pizza card below can also be found on Greetings Island.
I hope you enjoyed these pizza party ideas, friends!
Styling, Concept & Photography: Andressa of Twinkle Twinkle Little Party
Partyware and balloons: Bon & Co Party Studio Inc.