Hello, friends! I am so excited to share with you today these mini flower shaped passion fruit tarts the kids and I made for our virtual playdate! We used store bought pie dough but you absolutely can make it from scratch if you wish. They make the perfect baking idea to do with the kids during this quarantine. They are easy to make and taste amazing!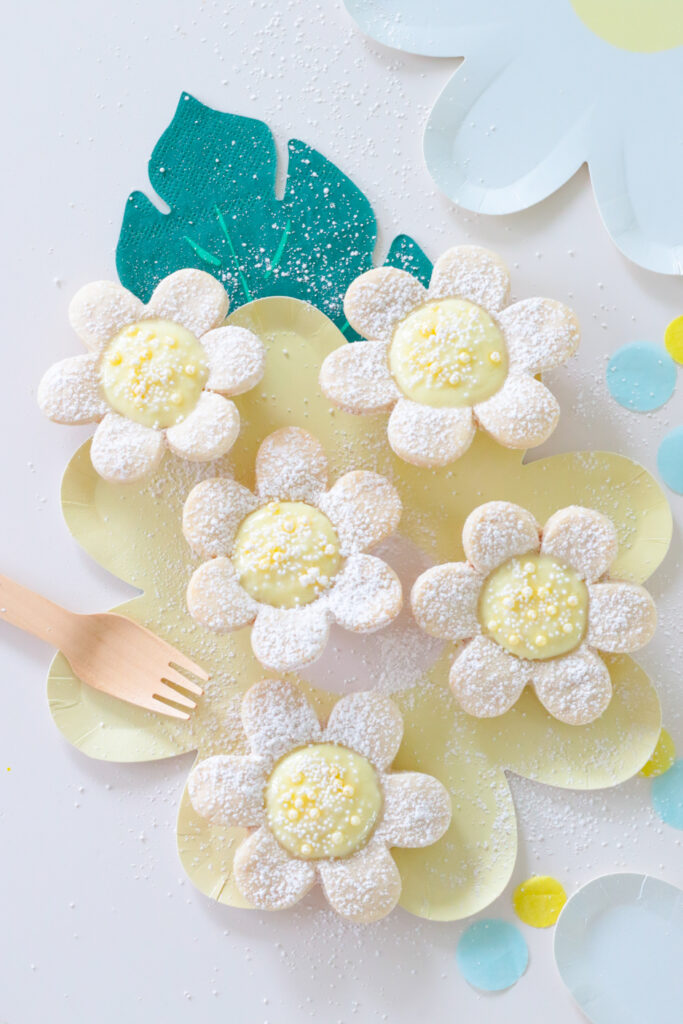 Talking about quarantine, I can't believe it has been almost three months since it started. The good new is my kids' distance learning ended this past week! My husband and I survived home schooling our two older kids with a baby who turned 1 during this quarantine and started to walk. He is now 13 months and we've been spending most of our time chasing him around the house and stopping him from going up the stairs. The other day I was in the bathroom and he suddenly appeared right next to me when I had left him with his father downstairs! Crazy and exhausting! Ha!
As I have mentioned, the kids' school year ended so we've been having extra time to do more fun crafts and our favorite, baking! We decided to make these mini flower tarts and add our own spin to them. For the filling, we decided to make our favorite passion fruit mousse!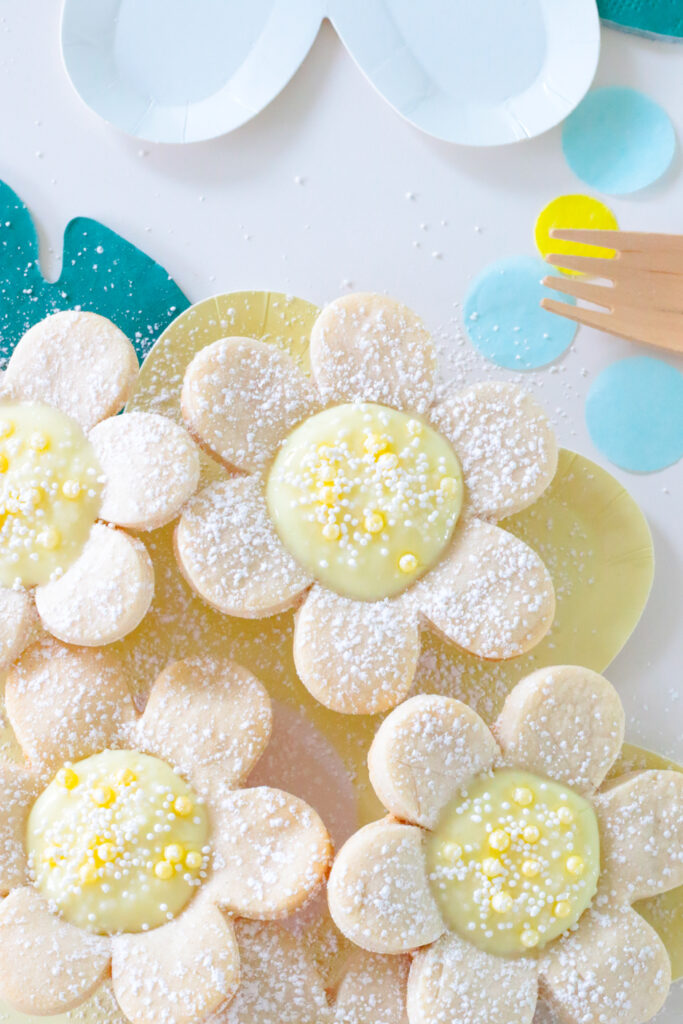 Passion fruit mousse is part of my childhood. In Brazil, we love making and serving this delicious tart decadent dessert! I love this post on our famous Mousse de Maracuja!
If you would like to make these yummy passion fruit tarts, you will need:
Pie dough
Passion fruit mousse (see recipe)
White nonpareils
Yellow sugar pearls
Powdered sugar
Directions:
Preheat oven at 350 degrees F.
Roll pie dough out until ¼" thick.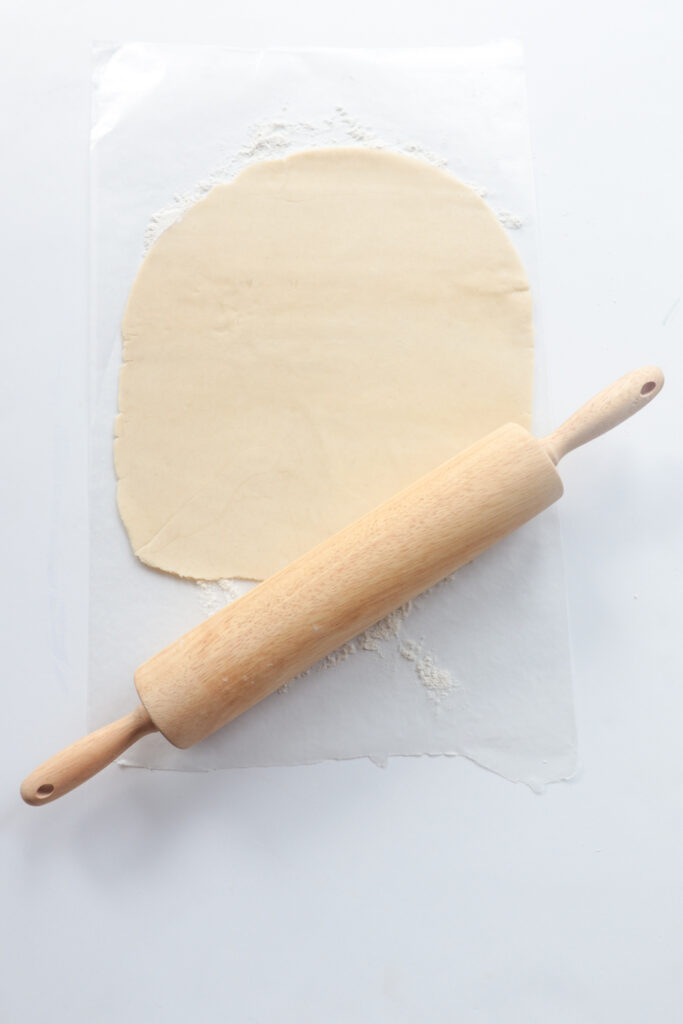 3. Using your flower cookie cutter, cut out as many flowers as possible.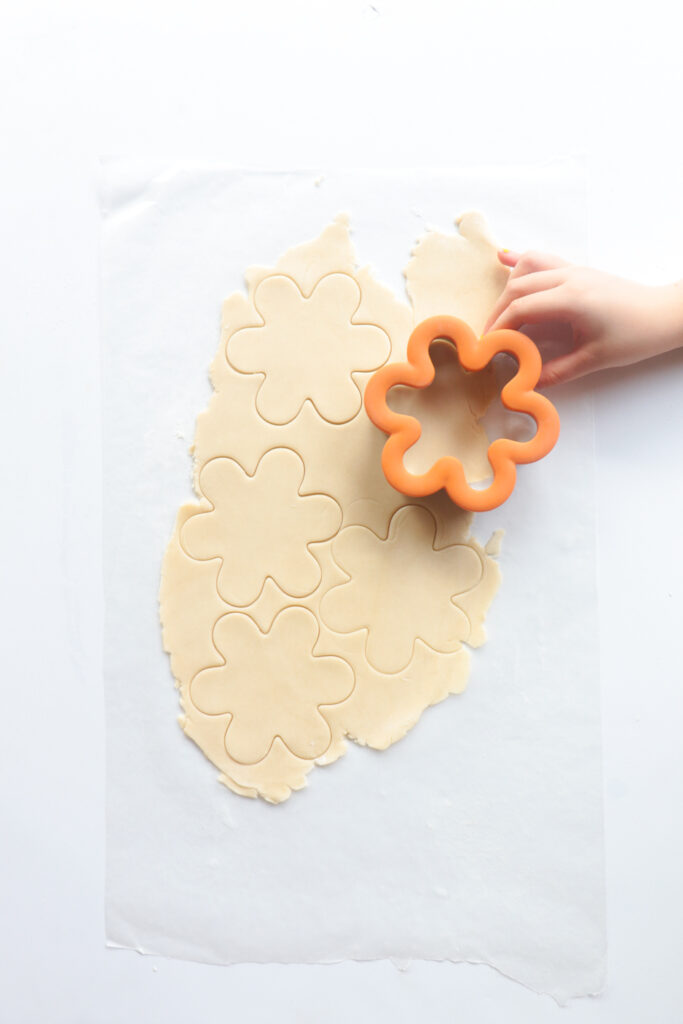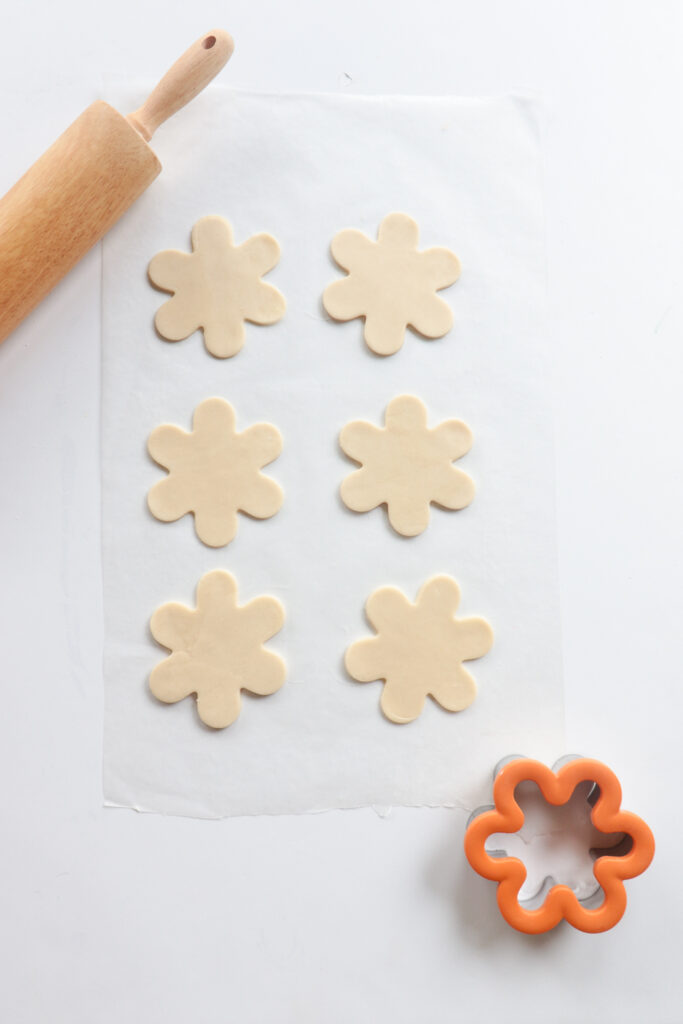 4. Press flower shaped pie dough into mini muffin tins.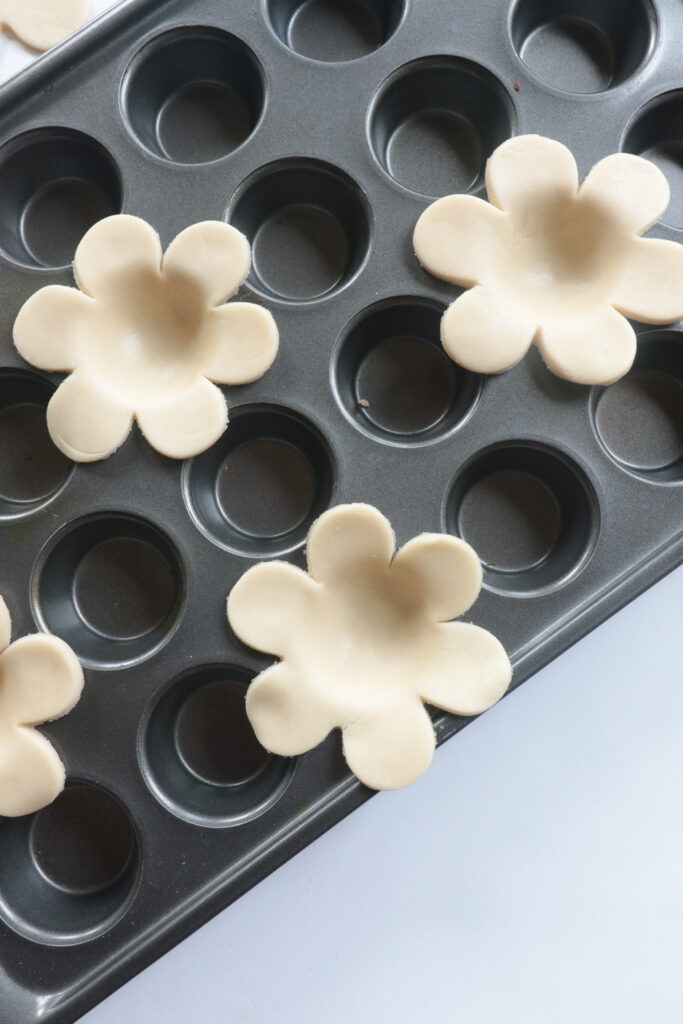 5. Bake them for approximately 5-7 minutes. Let them sit in muffin tins for a few minutes before transferring them to a cooling rack.
While your flower shaped crusts are cooling, let's make our delicious passion fruit mousse!
Passion Fruit Mousse
7.5 oz Frozen Goya Passion fruit pulp (defrosted) Note: Find passion fruit in the freezer section at HEB (if you are in Texas) or Walmart.
1 can La Lechera sweetened condensed milk
1 can Nestle Media Crema table cream
Directions:
In a blender, pour juice, condensed milk and table cream. Blend until thick and smooth. Transfer to a deep bowl and place it in fridge to chill.
Note: You will have a lot of leftover mousse, you can fill up dessert cups or simply leave it in a bowl or container. You can also store it in the freezer. My favorite!
Time to assemble your mini flower shaped tarts!
Using a small spoon, fill up the mini flower shaped crusts. Sprinkle them with white nonpareils and yellow sugar pearls.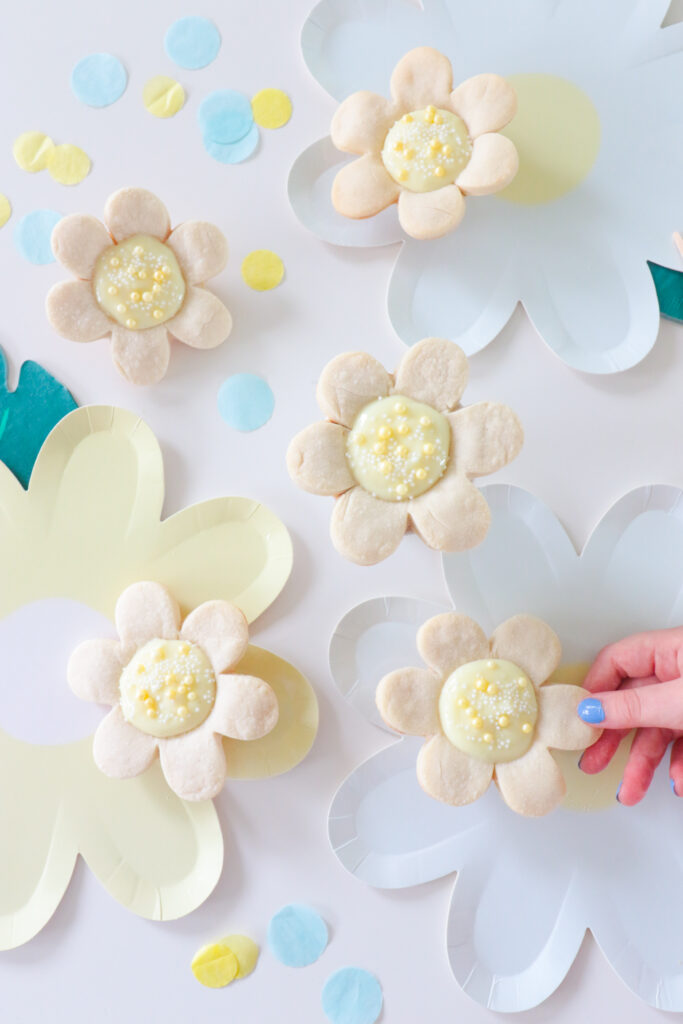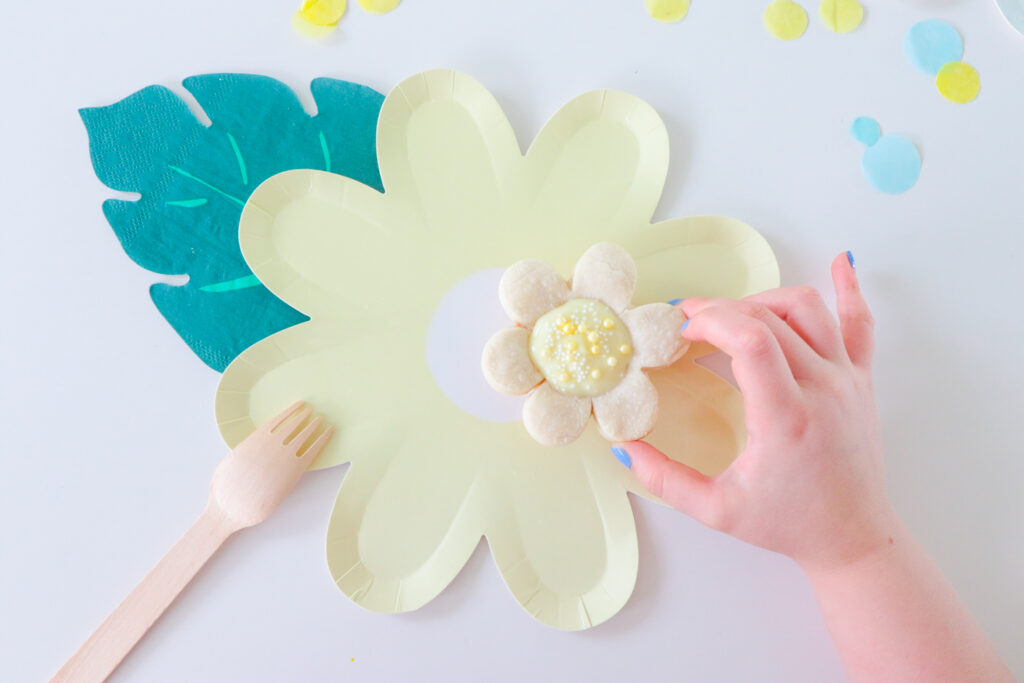 Sift powered sugar on top if desired.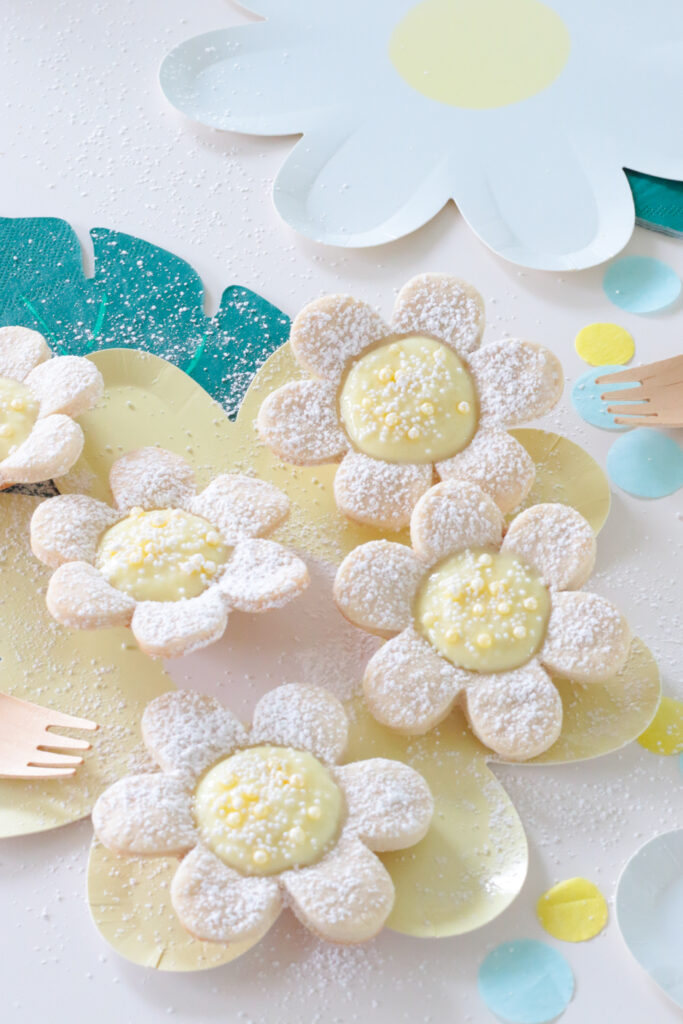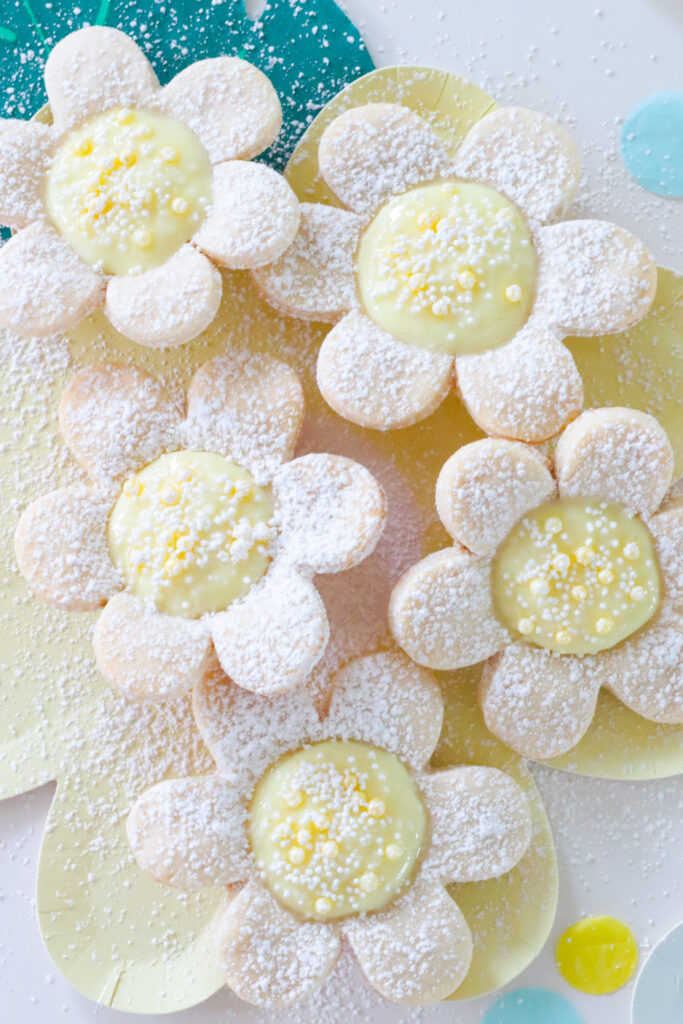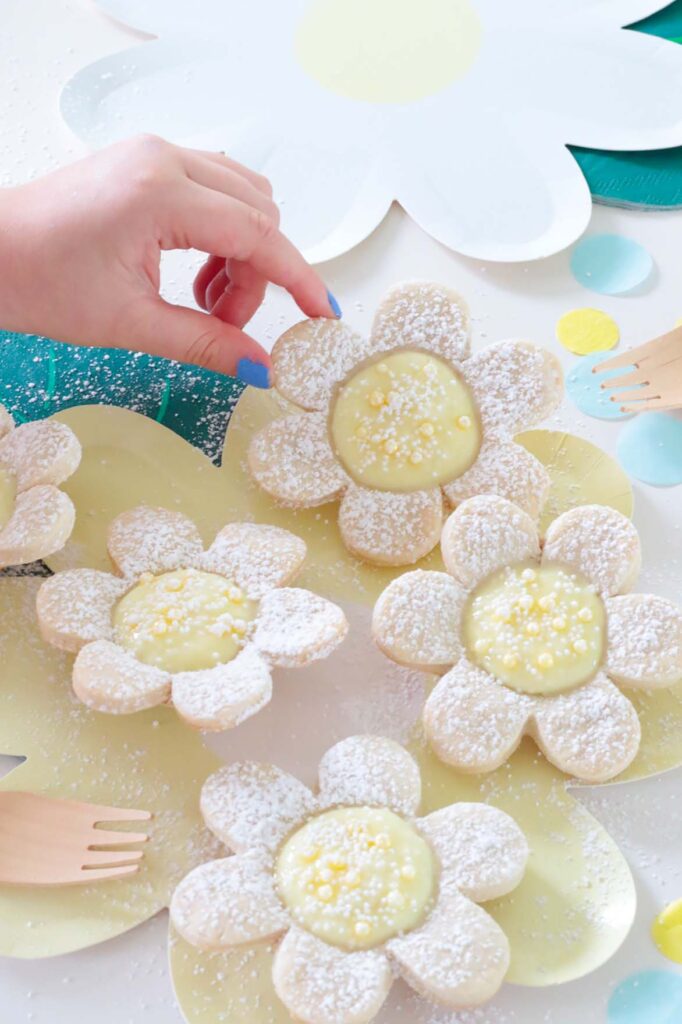 I hope you feel inspired to make these adorable flower shaped passion fruit tarts with your kids, friends!
Stay safe!
Daisy plates and leaf napkins: CIBY Parties