This post is sponsored by Nellie's® Free Range Eggs. All opinions stated are my own.

Hello, friends! Virtual parties are becoming the new normal so we are happy to share fun tips and easy ideas to help you throw a Virtual Butterfly Party for the kids! For this party, we'll be making a delicious whoopie pie recipe (so cute and yummy!) and a fun butterfly craft the kids will get super excited about!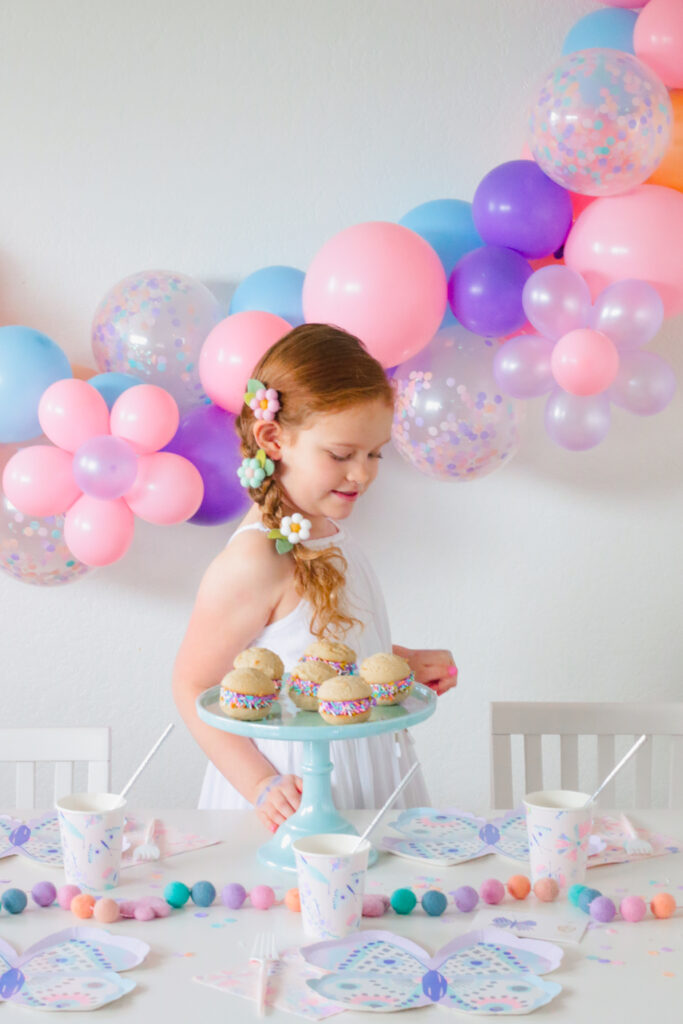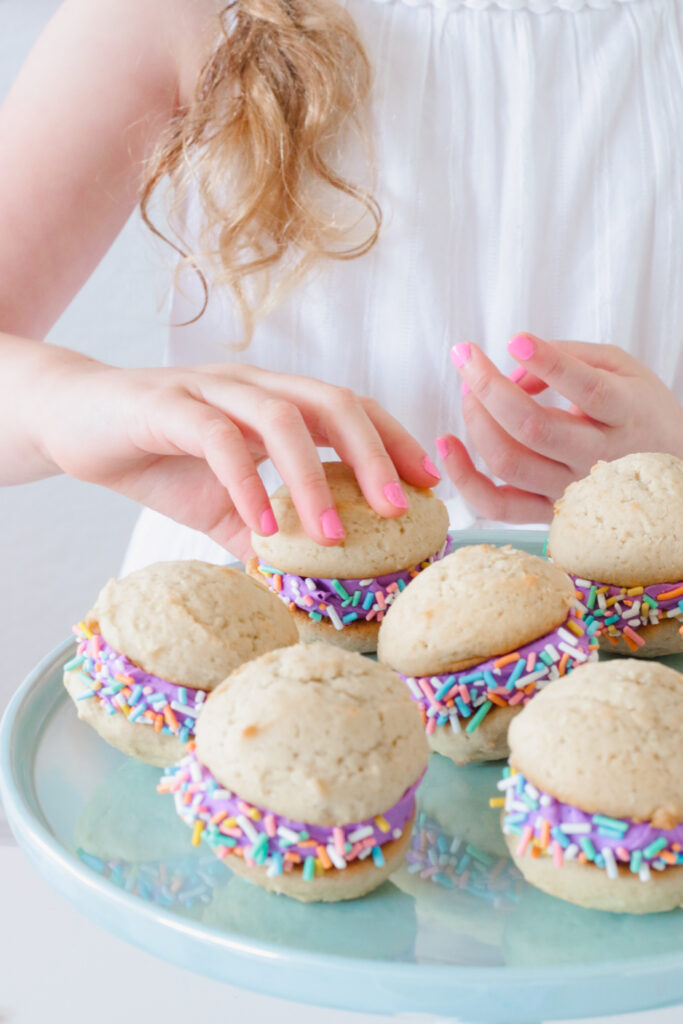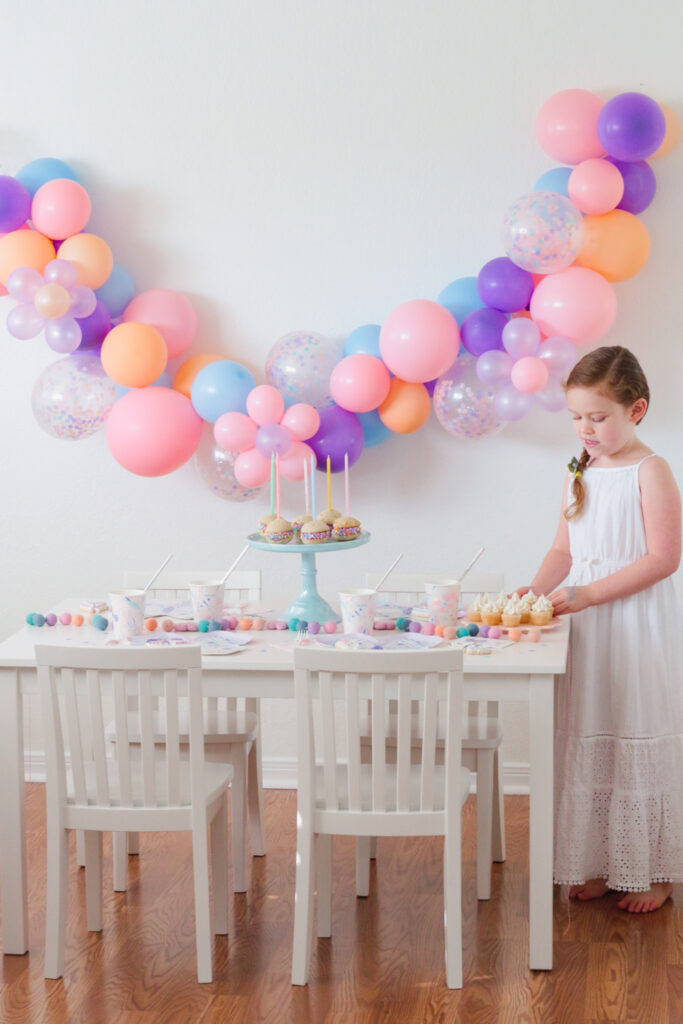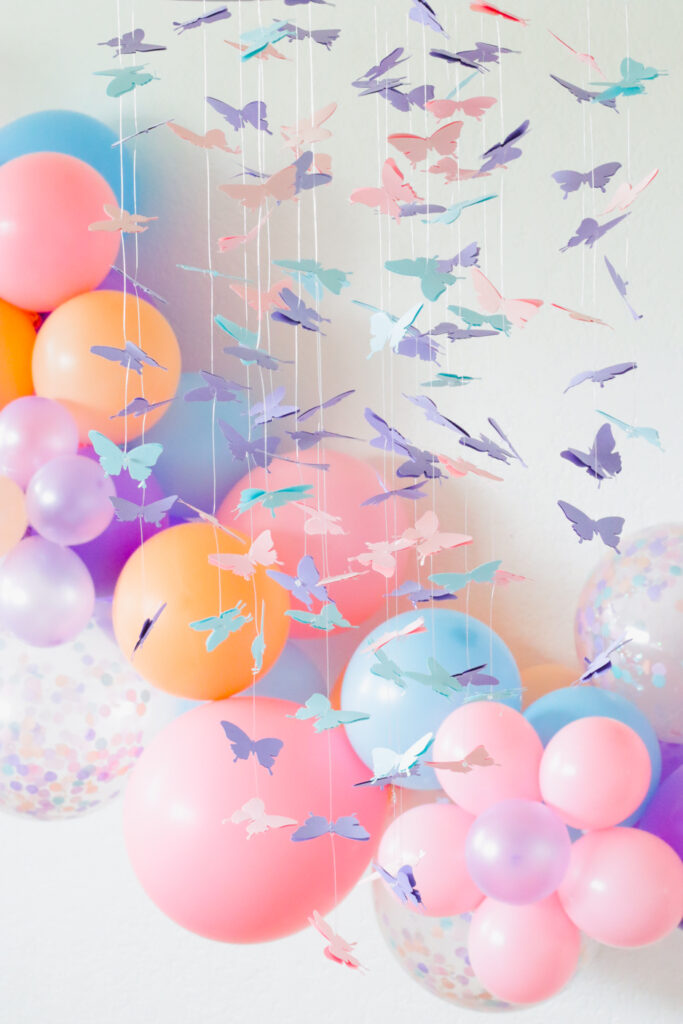 My kids' virtual learning experience has come to an end, so in order to celebrate such an accomplishment, we decided on a butterfly themed party!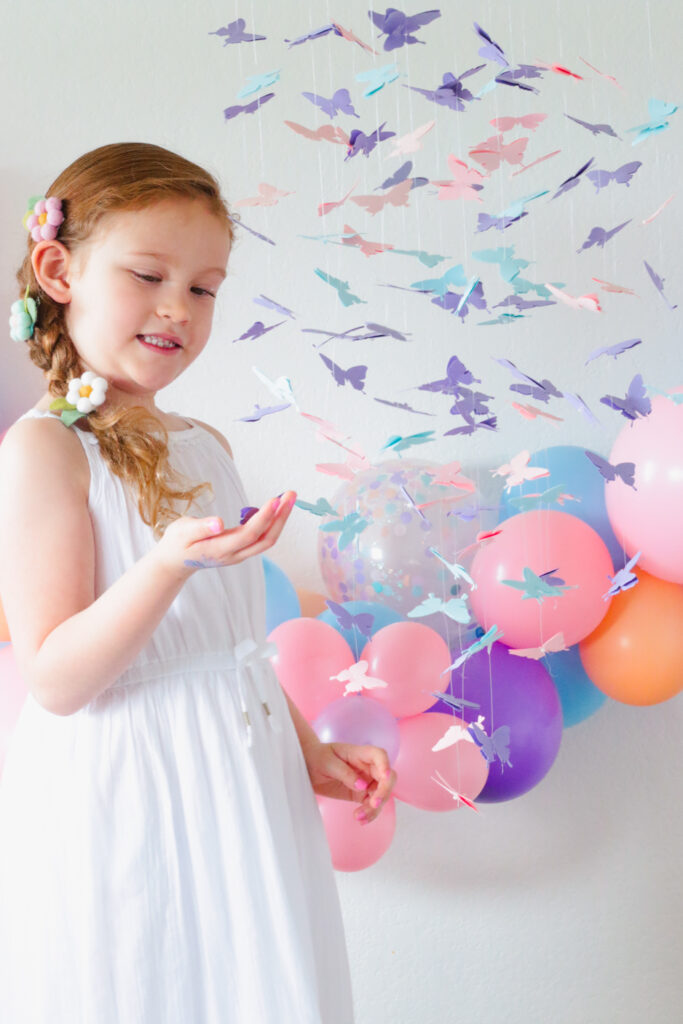 Butterflies represent endurance, change, hope, and life. And I believe all of us, across the world, share the same feelings at this moment.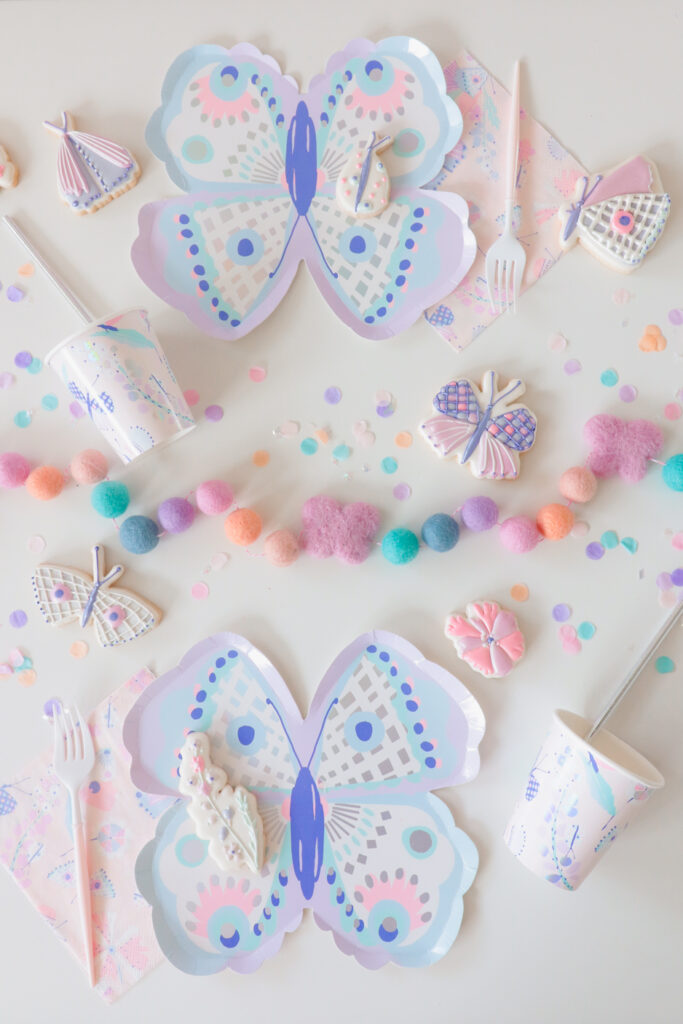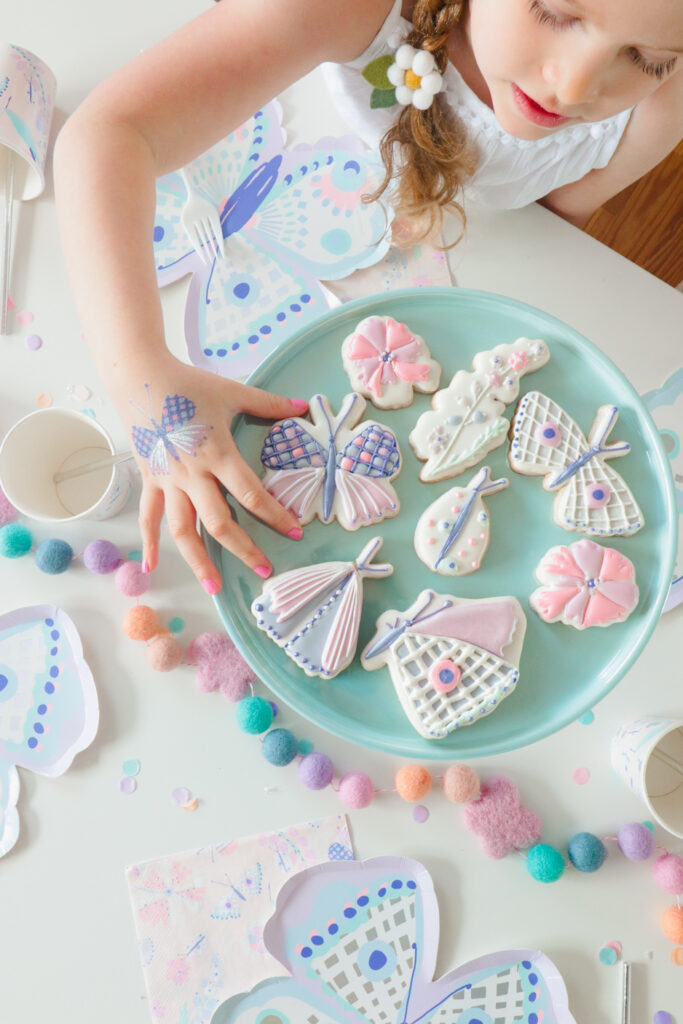 I really hope we can inspire you to continue to celebrate special dates even if you can't invite special guests over at this time. Remember, you can always invite friends for a virtual party and stop by their houses to drop off a special treat. I am sure they will be so thrilled! Check out the bottom of this post for an easy-to-follow to do list, to make sure your virtual party is a success!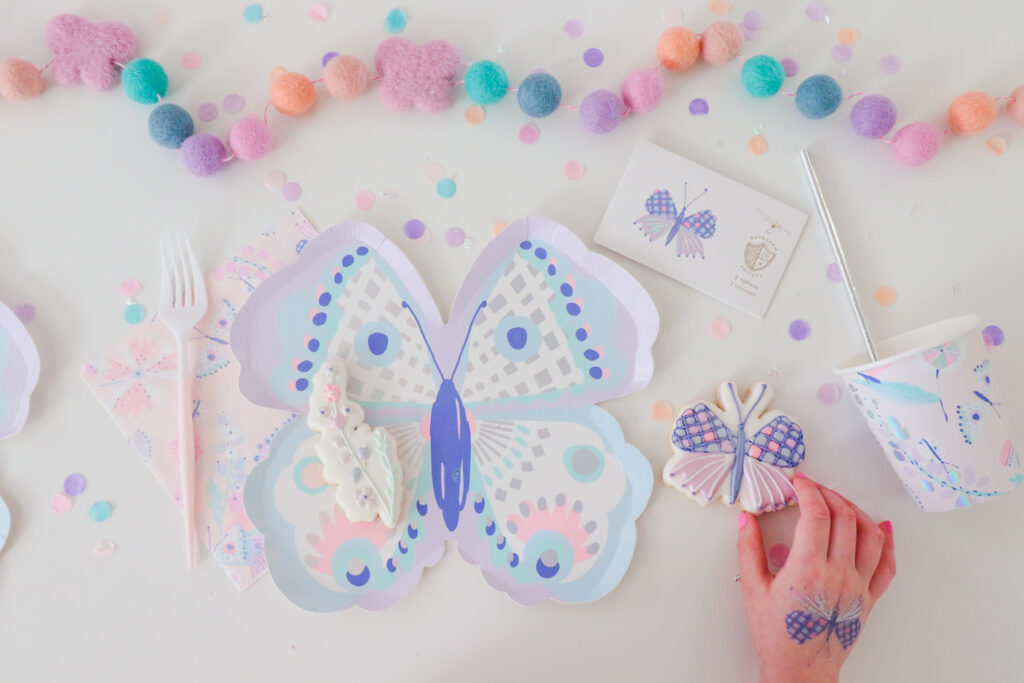 No children's party feels complete without a sweet treat! And my kids were all about funfetti whoopie pies. They absolutely loved making these. We used our stand mixer, so they had a blast pouring the ingredients into the bowl and watch the magic happen! They got extra excited knowing they would be sharing these yummy treats with their friends.
Ready to make your own Whoopie Pies?
I was super excited to use Nellie's Free Range Butter for the first time!
Nellie's Free Range Butter is slow-churned and contains 84% butterfat, so it was perfect to achieve a super rich and creamy buttercream frosting for our whoopie pies.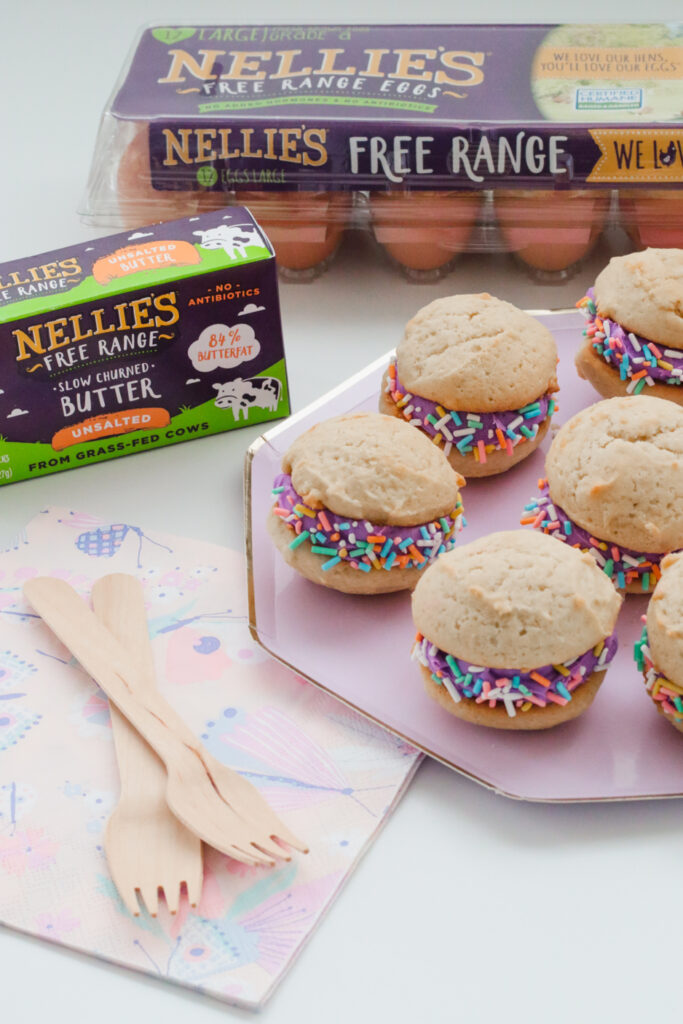 Vanilla Whoopie Pies
Preheat the oven to 375 degrees F. Line two baking sheets with parchment paper.
In a medium bowl, whisk together flour, baking soda and salt. Set aside.
Using a stand or electric mixer, beat sugar and butter together in a large bowl until smooth and creamy. Add vanilla extract and egg, beating again until well combined.
Alternate adding the flour mixture and the milk. Beat after each addition just until combined.
Drop batter on prepared baking sheets using a tablespoon or small cookie scoop. Bake for 10-12 minutes until lightly golden brown. Allow cookies to cool completely on the pan.
Now it's time to make the filling!
Filling:
1 cup (2 sticks) Nellie's Free Range Unsalted Butter, softened
4 cups powdered sugar, sifted
2 teaspoons vanilla extract
1/2 teaspoon salt
2 – 4 tablespoons milk
Purple food coloring
Piping bag with round tip (or a zip-top bag)
In a large bowl using an electric mixer, beat the butter until light and creamy. On medium low, mix in sifted powdered sugar, one cup at a time.
Beat in the vanilla and milk, adding milk a tablespoon at a time, until fluffy.
Add enough food coloring to reach desired color, and beat until color is fully blended in. Transfer to a piping bag fitted with a round tip (or simply use a zip-top bag with a small corner cut off instead).
Assembly: Once cookies are cooled, pipe or spread frosting onto the flat side of half the cookies, then place an unfrosted cookie on top of each to create a sandwich. Roll the edges in sprinkles.
Place them in an airtight container until it's time to serve!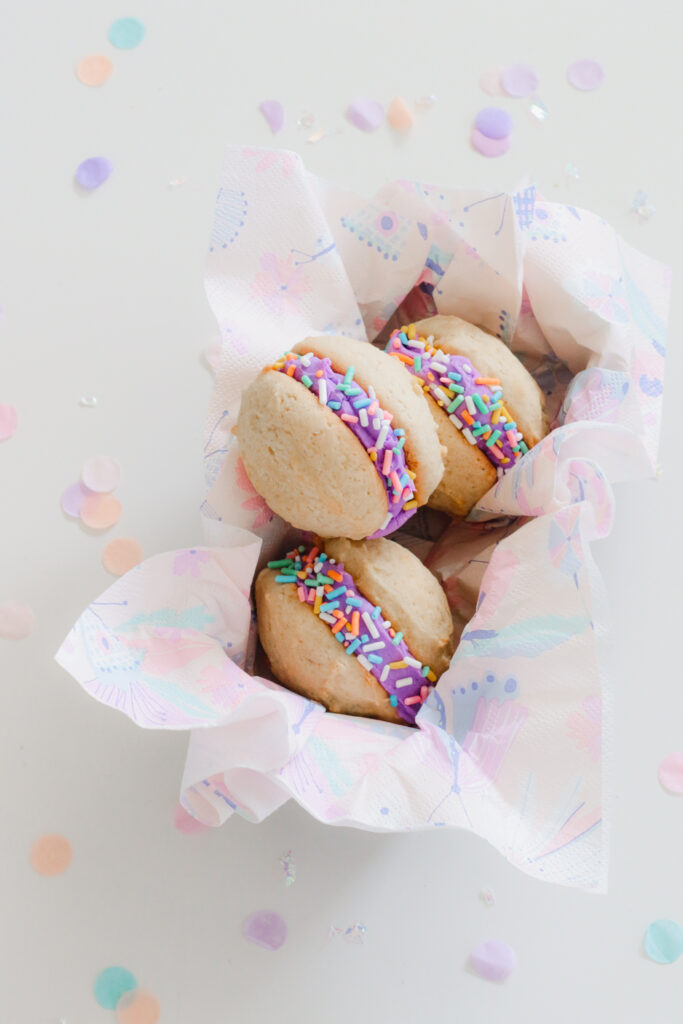 The kids can decorate the whoopie pies with long candles or any other fun decoration.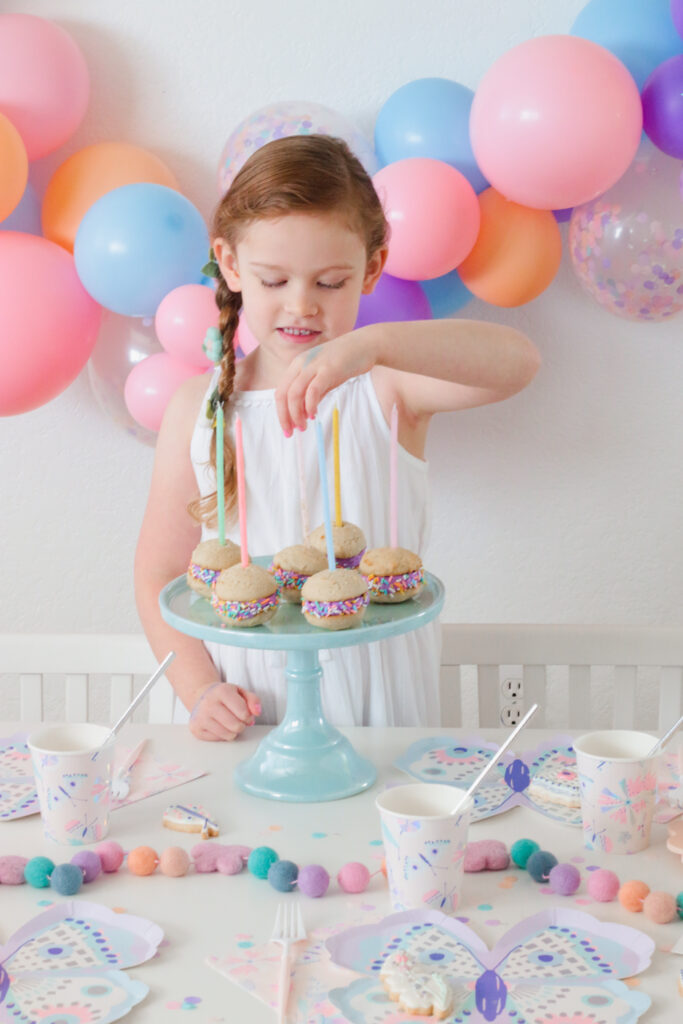 They are not only delicious but so cute once they are decorated and ready to party!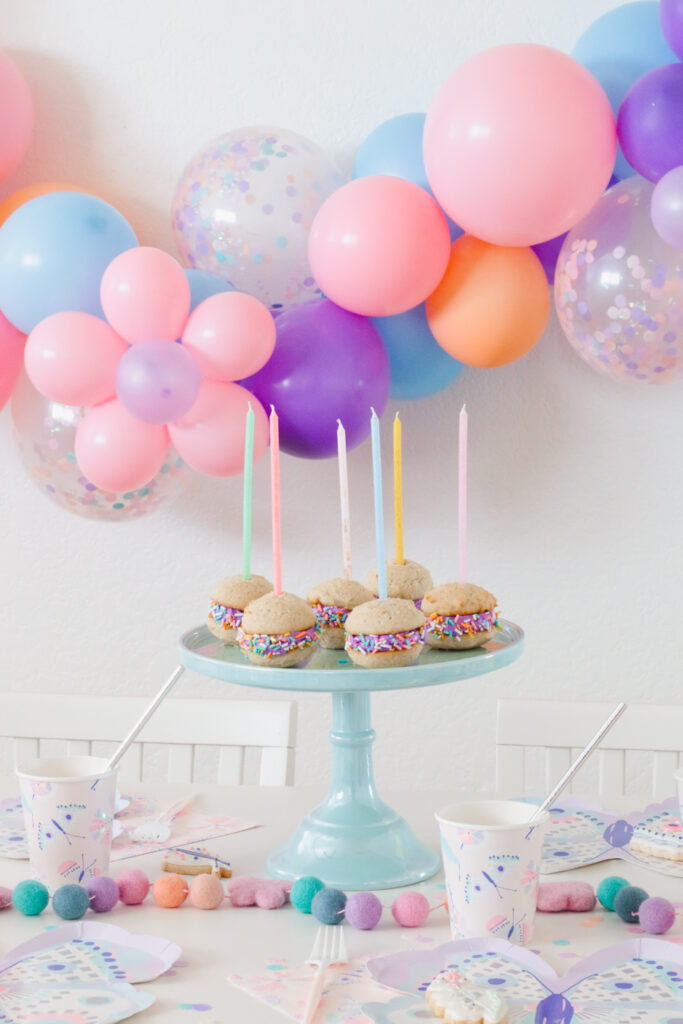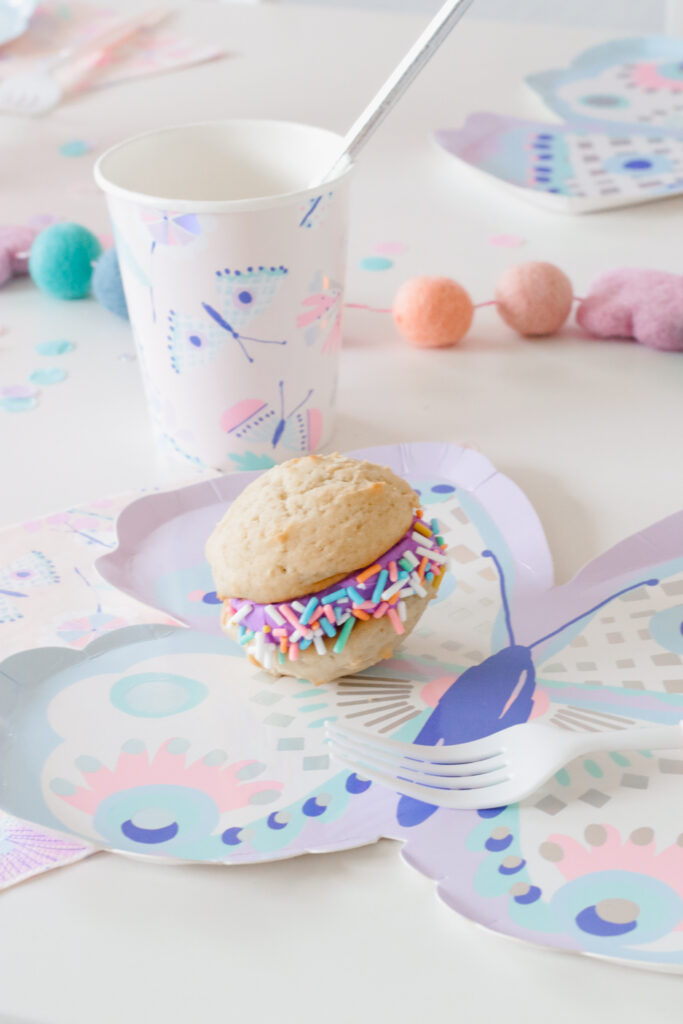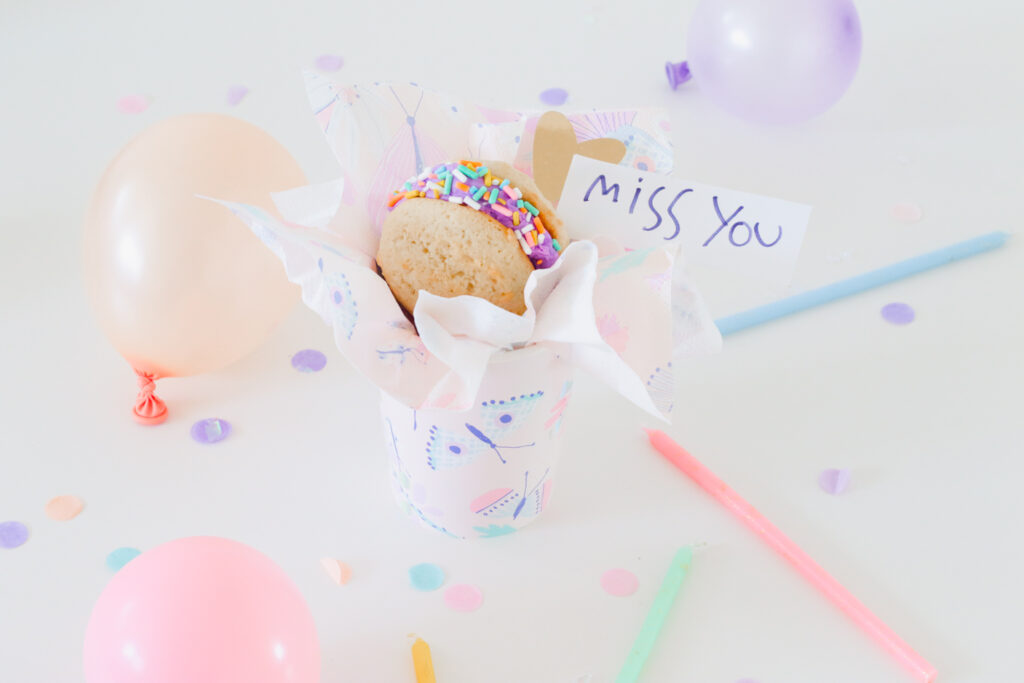 And to keep the kids engaged, we created adorable butterflies using egg cartons. My kids had a lot of fun with this upcycling craft!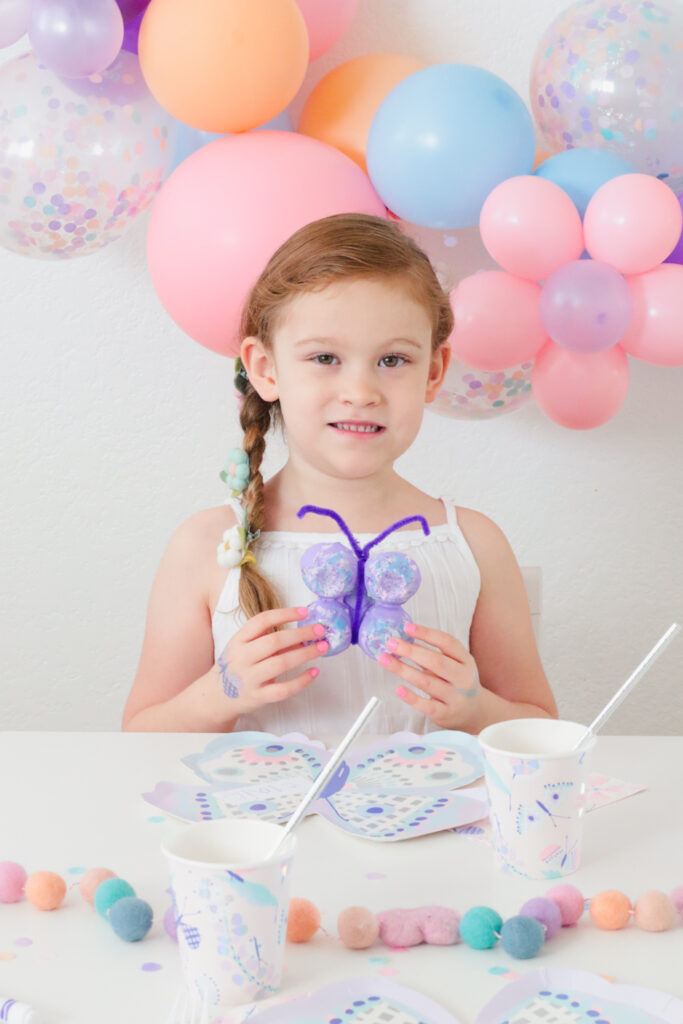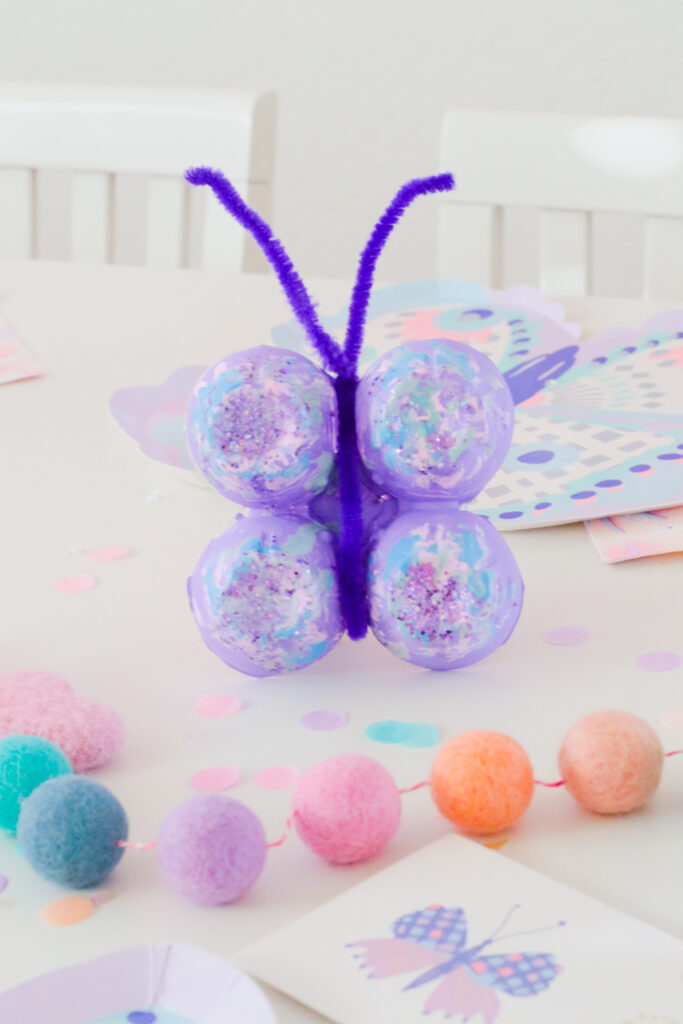 Egg Carton Butterfly craft
What you will need for this fun craft:
Acrylic paint
Paint brush
Mini cups (disposable or whatever you use for crafting)
Pipe cleaners
Scissors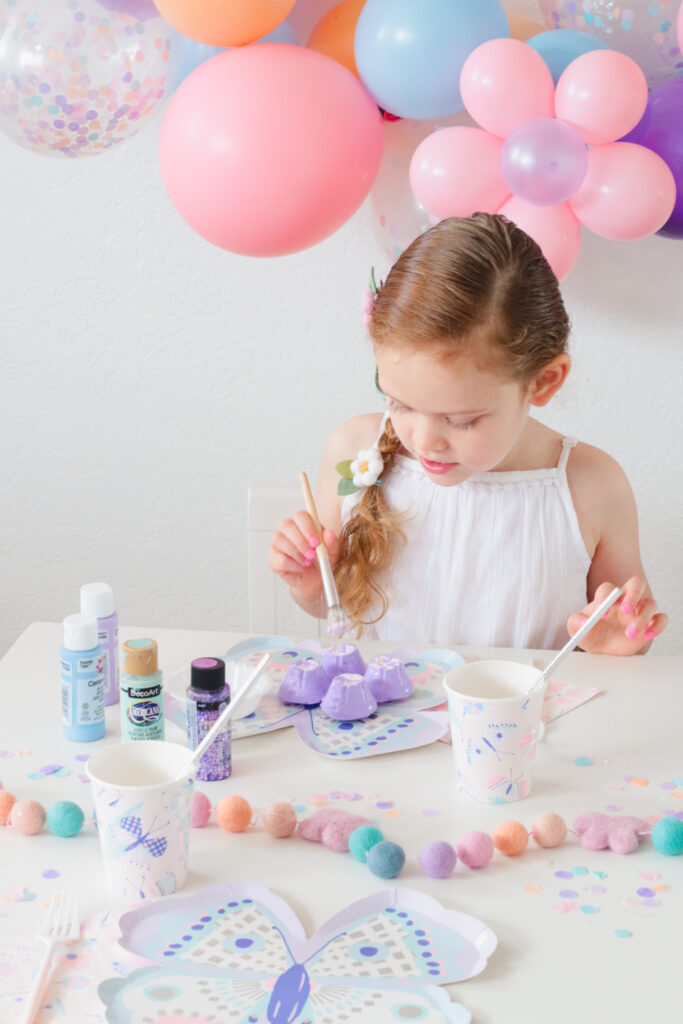 Directions:
Cut egg cartons in thirds. You will be able to create 3 butterflies with each section of 4 cavities.
Trim the edges using your scissors.
Paint all four cavities using acrylic paint in the colors of your choice. Let them dry completely.
Fold pipe cleaners in half, wrap around the butterfly, and twist at the top to create the antennas. Your butterfly is ready!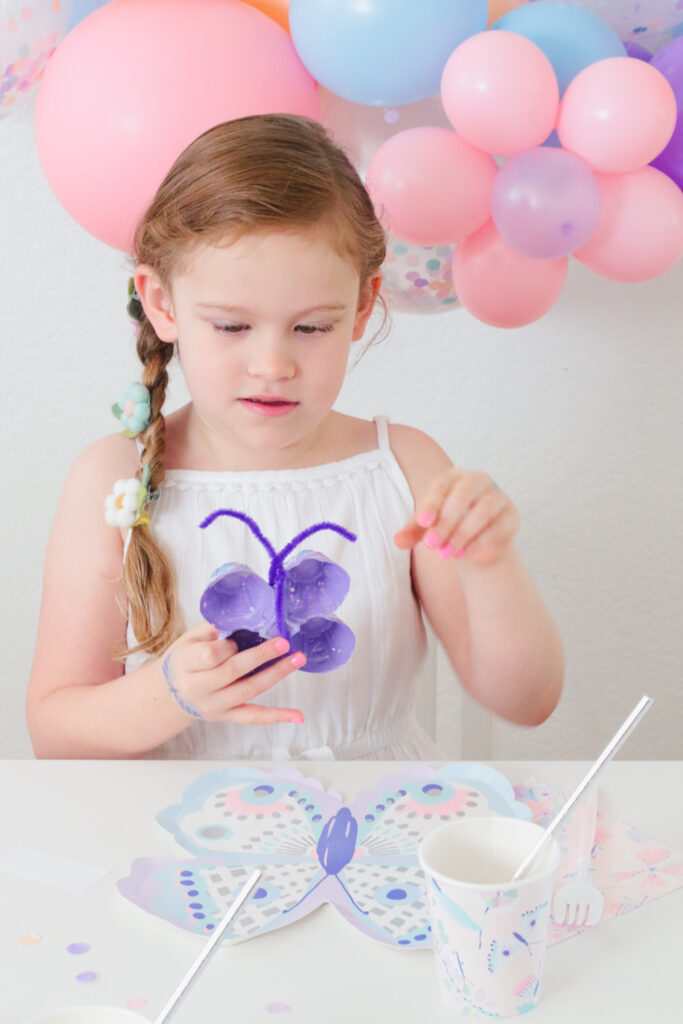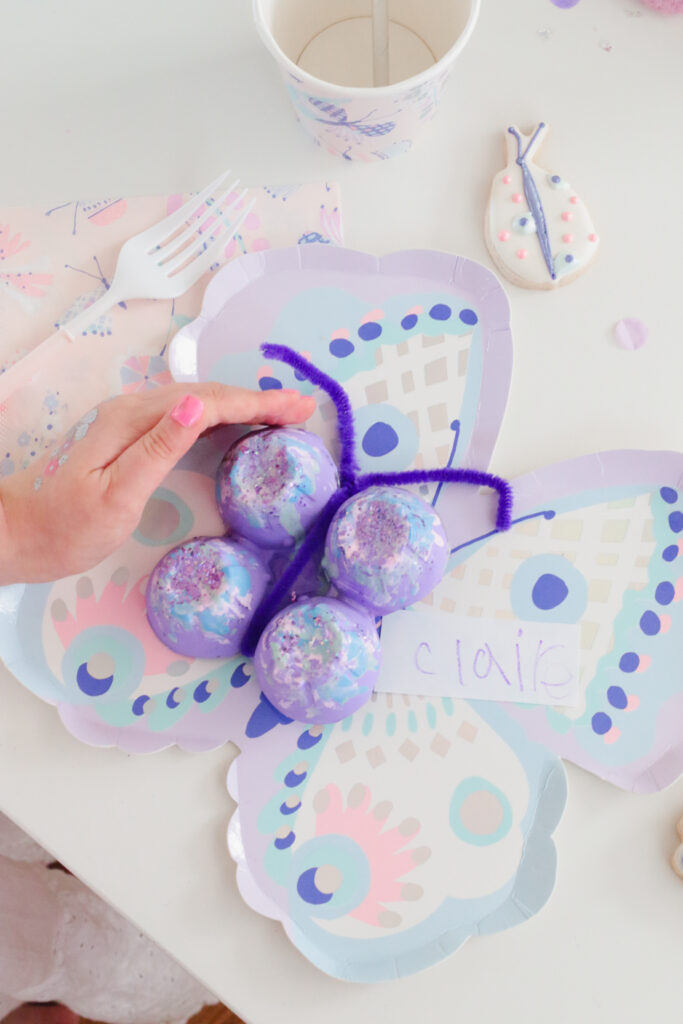 Tips:
Decide on a time and date for your virtual party. Skip the fancy invitations and instead opt for an Evite, Facebook event, or simple email. Let them know that you'll be dropping off supplies for an activity along with a sweet treat! They'll need to bring the bag inside and have it ready for your video party.
Have a goody bag packing party with your kids to prepare.

Start by placing a whoopie pie in a paper cup or clear treat bag.
Add a sweet note and to let them know you miss them.
Next, have your children put all of the supplies for the butterfly craft kit in the bag.
It's probably a good idea to also include some written instructions that parents can follow if there are connectivity issues (they happen all too frequently!). Click here to snag our printer-friendly version!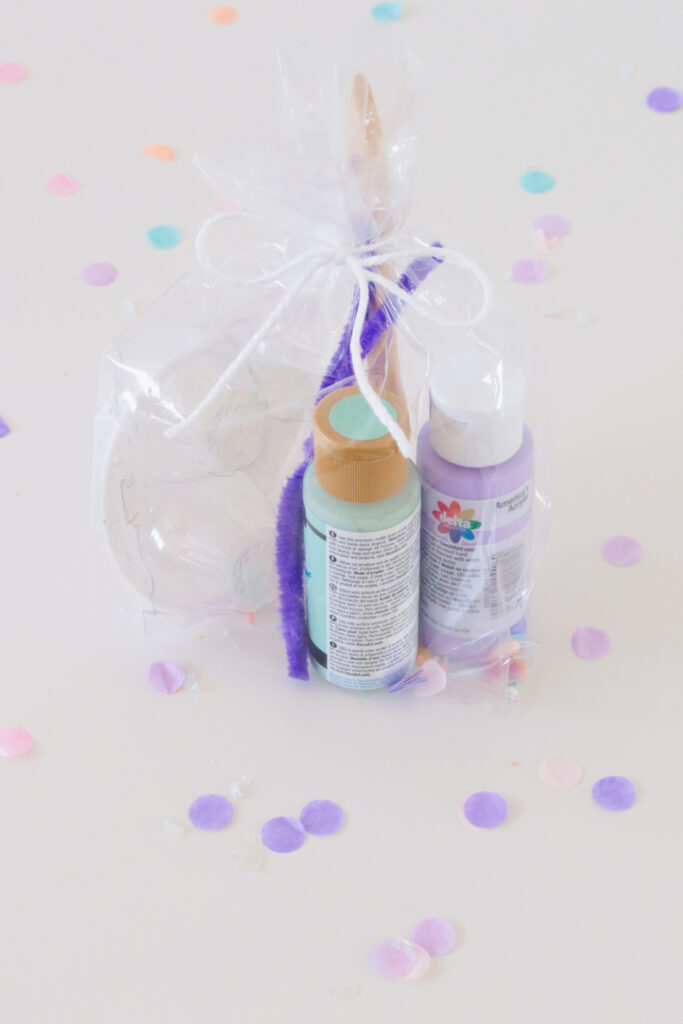 I hope you feel inspired to throw a fun virtual celebration and recreate this sweet butterfly themed party! Stay safe, friends!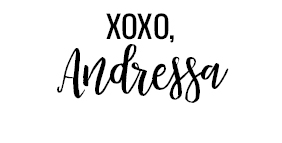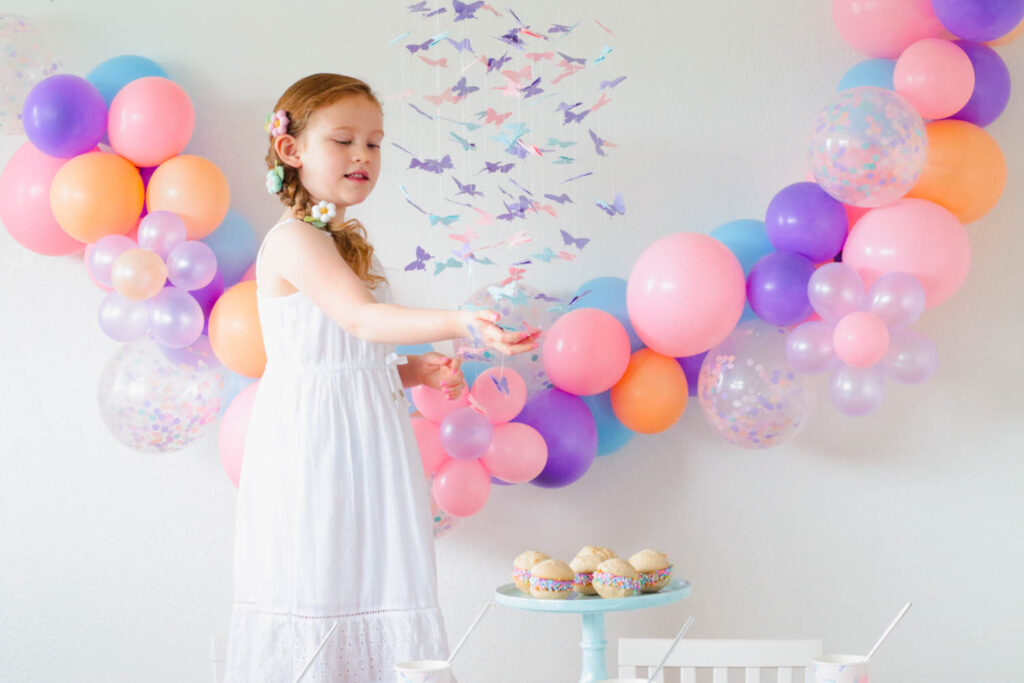 Butterfly tableware collection: Daydream Society shop Flutter Collection
Balloon garland, confetti and felt garland: Studio Pep
Butterfly themed cookies: Alicia Long
Butterfly chandelier: Be Joyful World

Flower hair clips: Lule Bloom