This post is in partnership with TownleyGirl.
The sunshine is finally back and my daughter and I had fun the other day in the studio getting all dolled up! This was supposed to be a fun kids playdate, but due to her friend being sick, it became a mommy & me playtime, which she absolutely loved! And I love any excuse to spend quality time with my girl!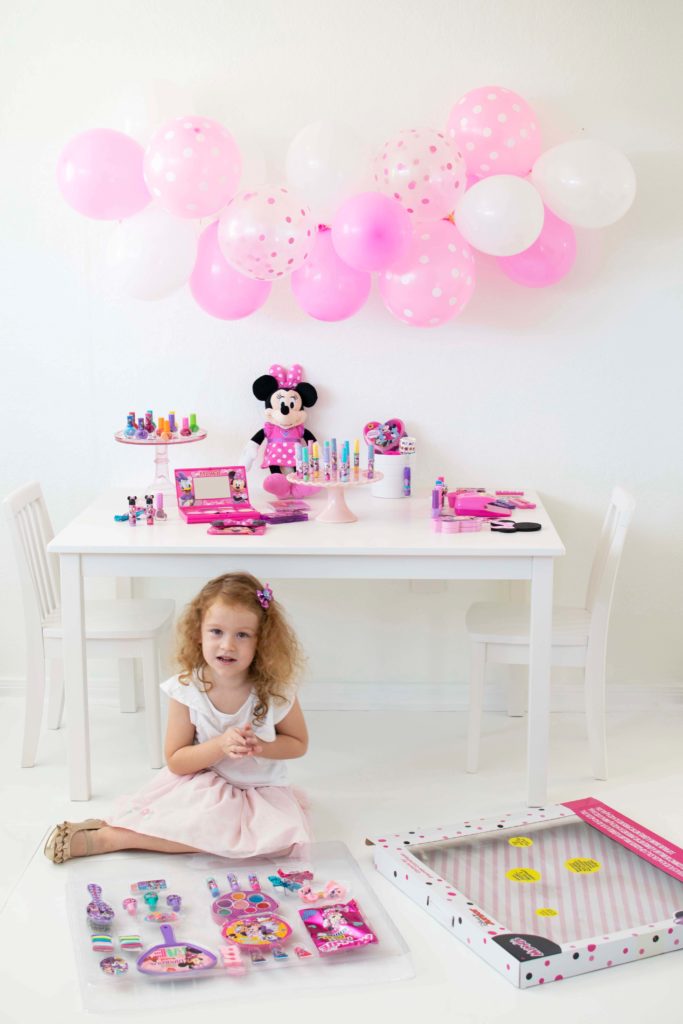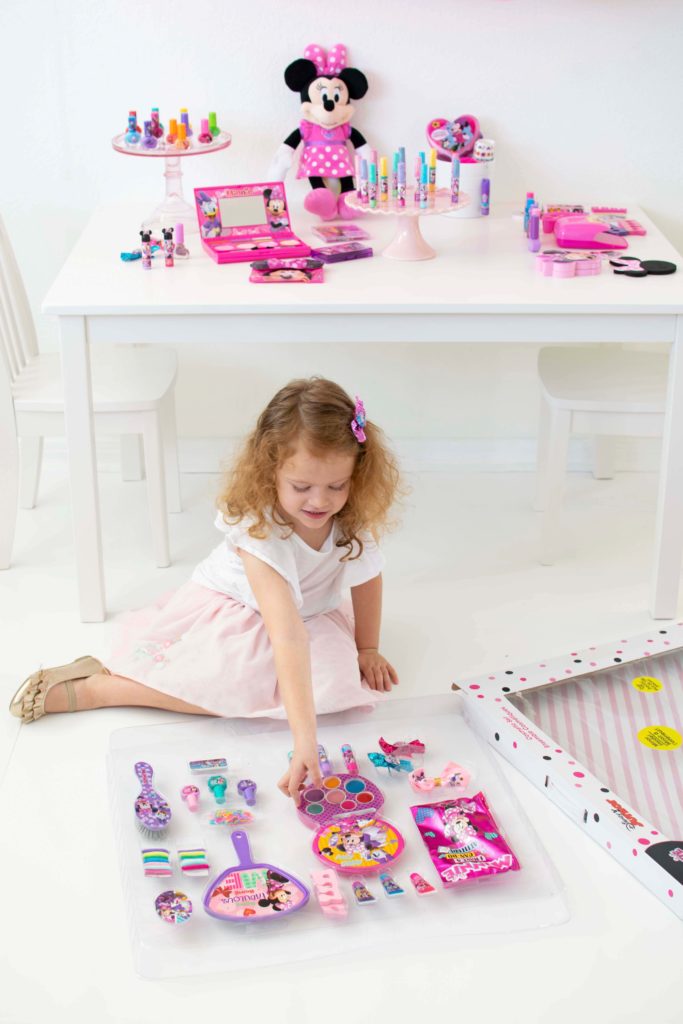 My daughter might be only four, but she is becoming quite the party designer. She asked me to help set up our Minnie Spa Station. She gets so thrilled when I get her involved!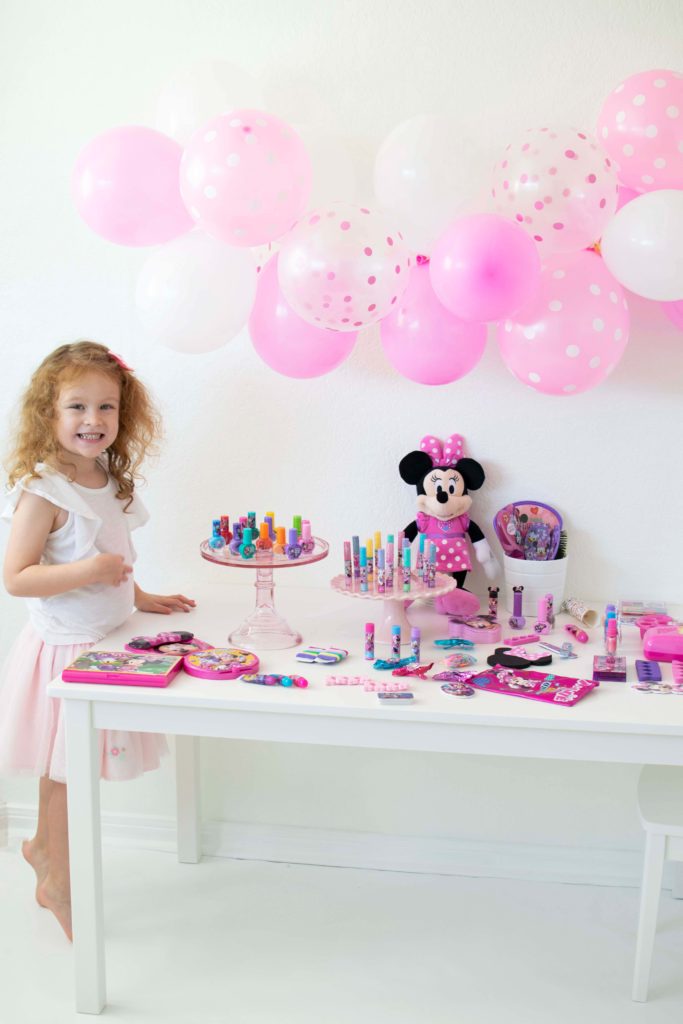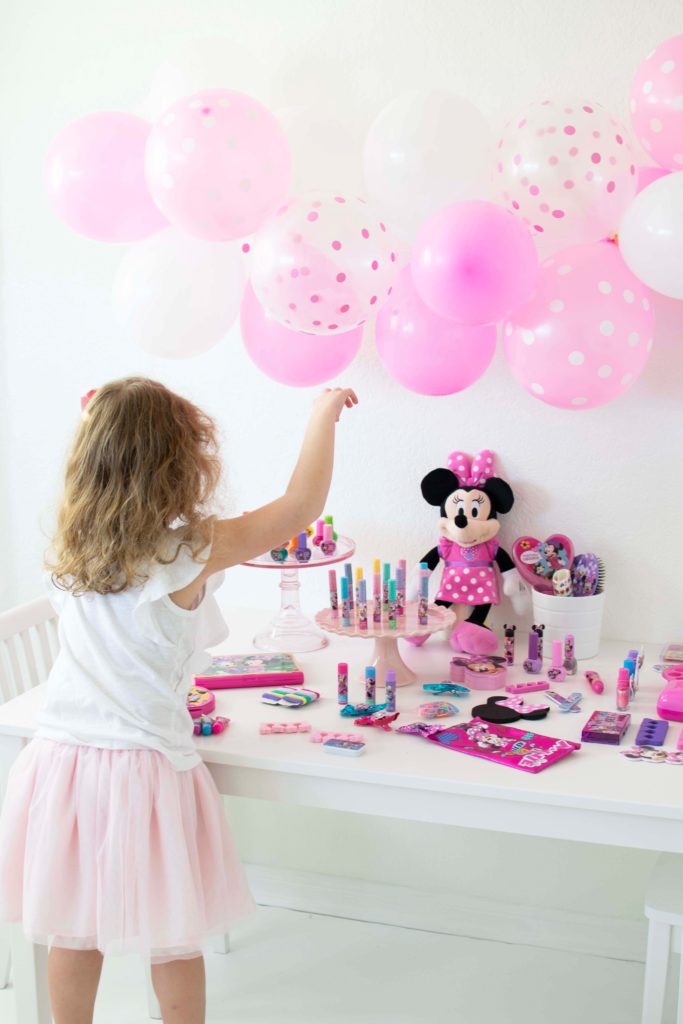 PARTY TIP 1: For our station, we love displaying nail polish and lip gloss bottles on cake stands. They add height to your station and if you have any coordinating pieces, even better!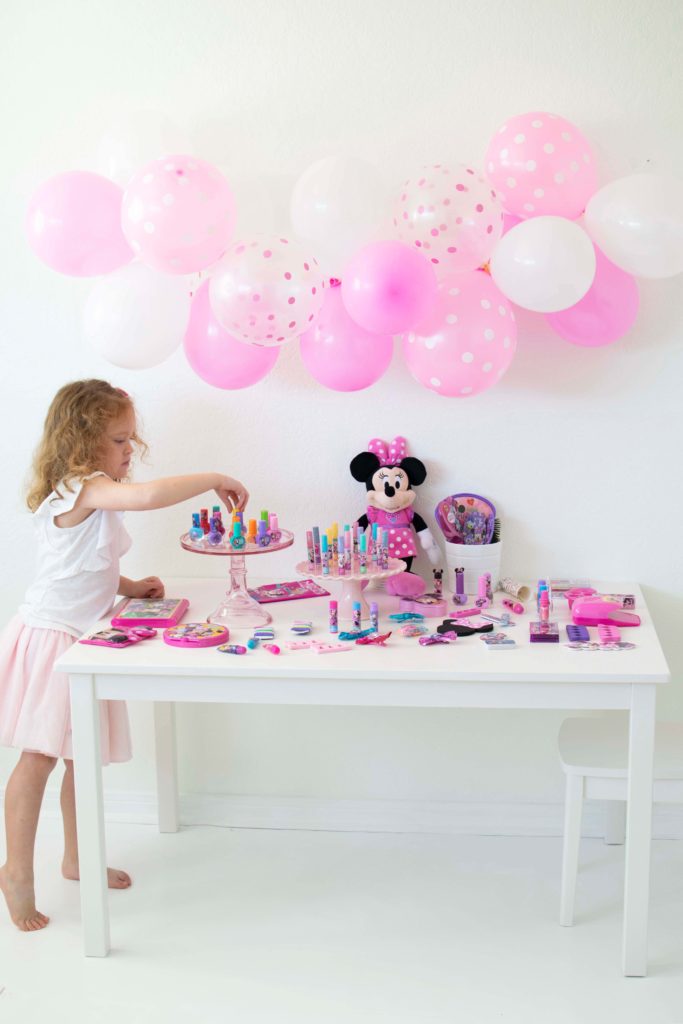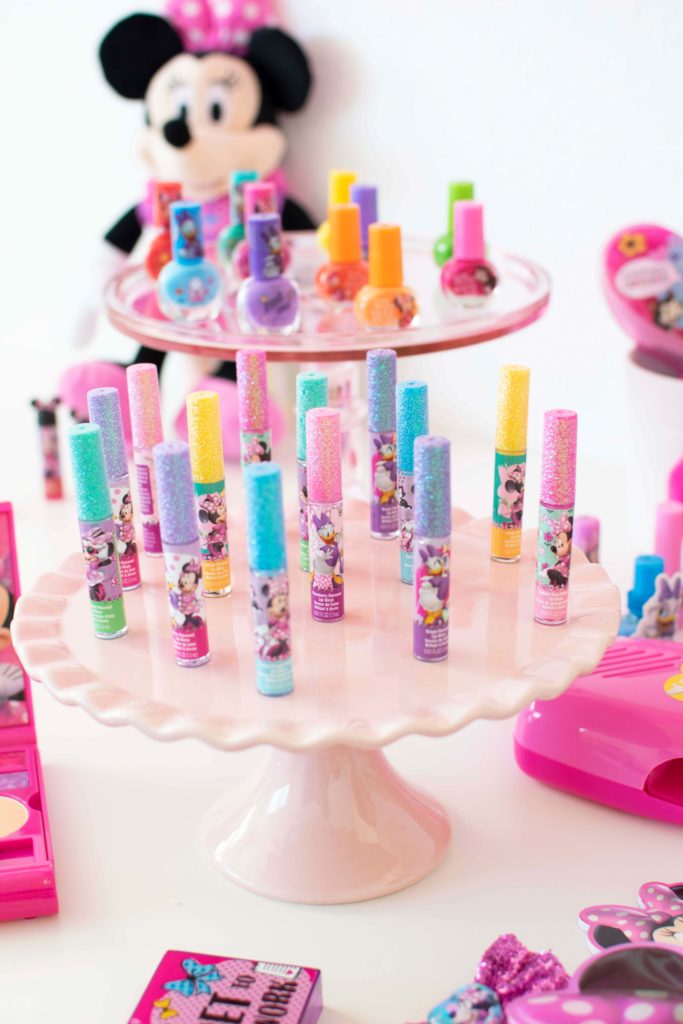 PARTY DECOR IDEA: Balloon garlands are a fun and inexpensive party décor idea. Use balloons in different sizes and colors an form clusters of balloons to form a fun balloon backdrop for your set up!
Make up Session
C had fun playing with make up kits first. She's been in love with them! I love the fact they are very light and it can be easily removed.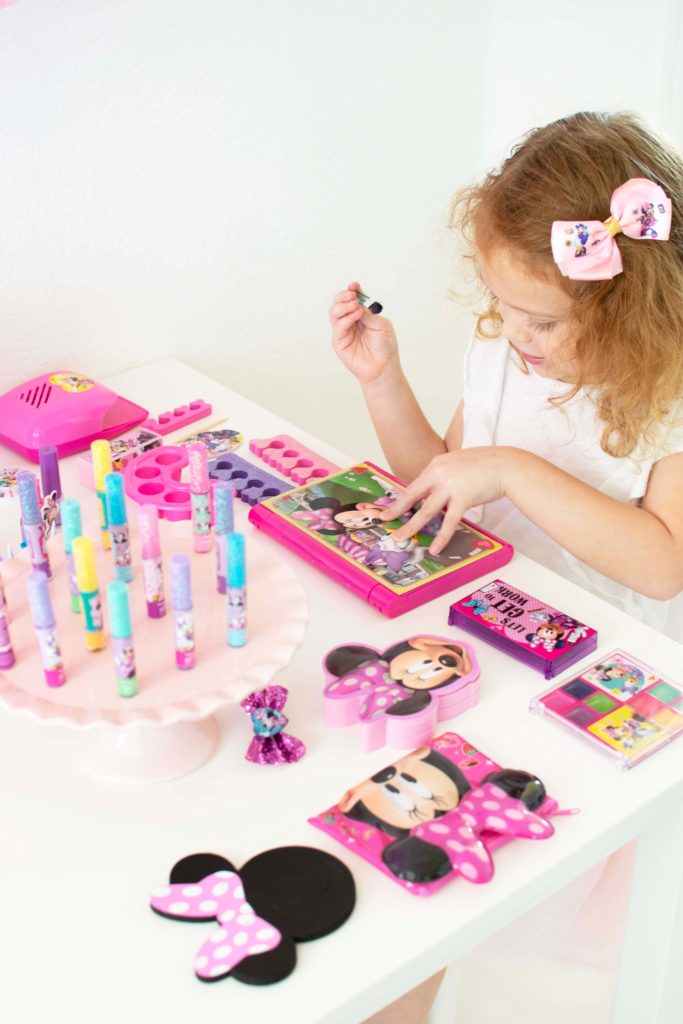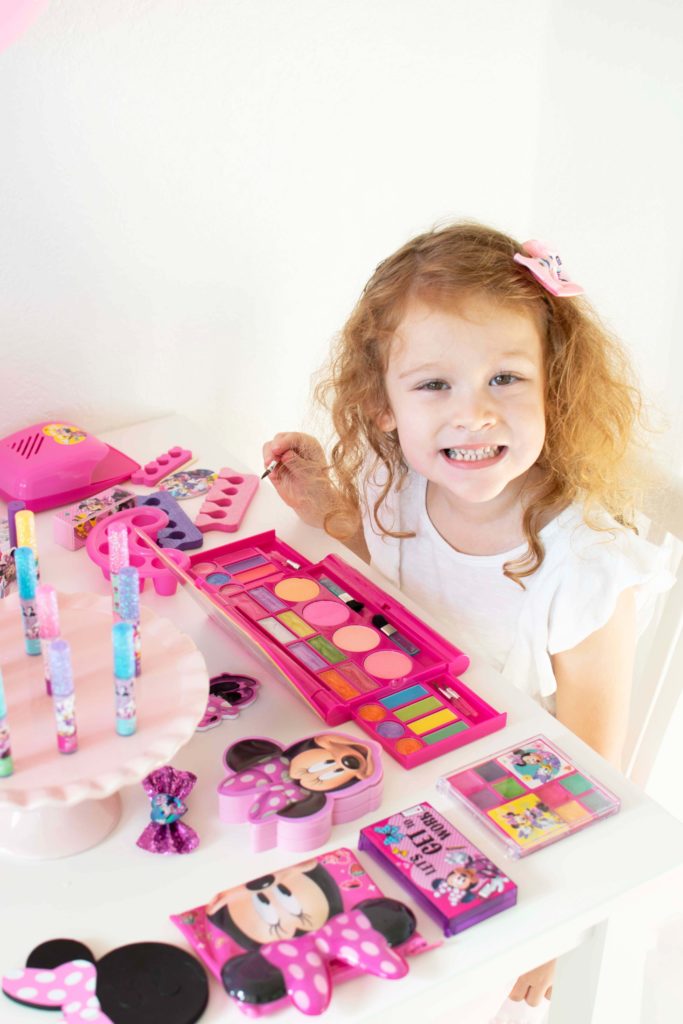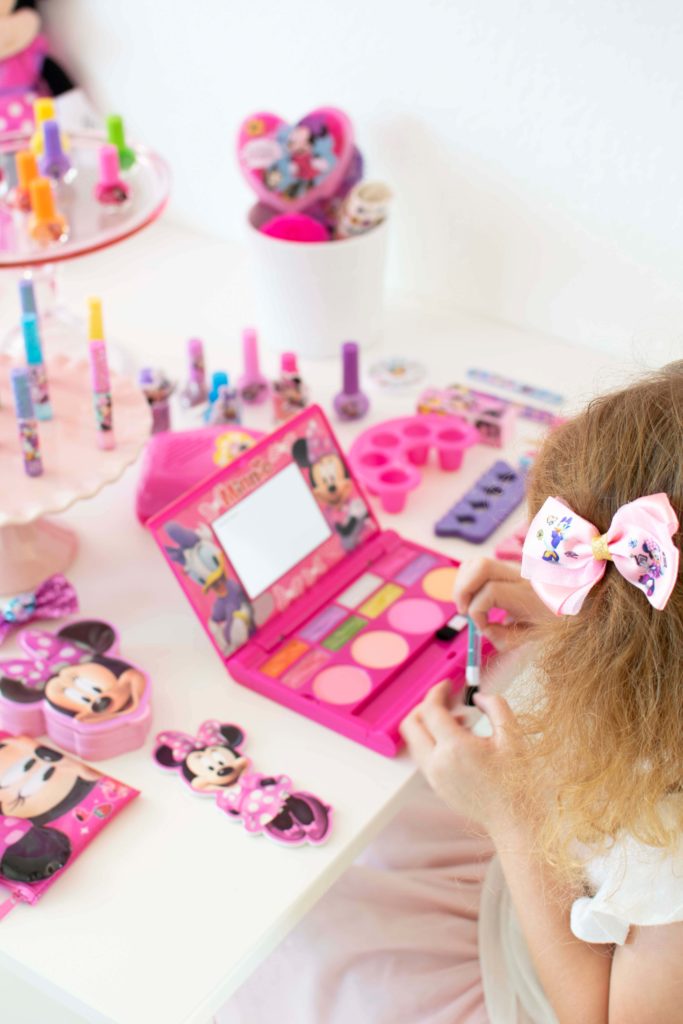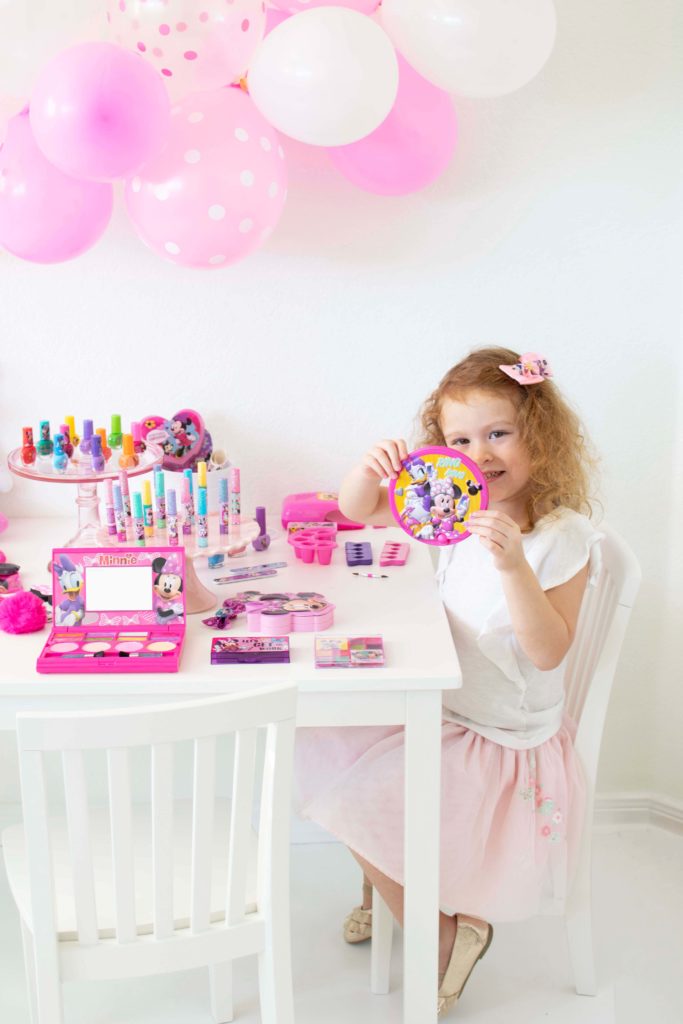 Mani & Pedi Session
It's no secret we love mani & pedi and trying all different colors of nail polish! C loves doing her own nails and she refuses to get any help. Too independent!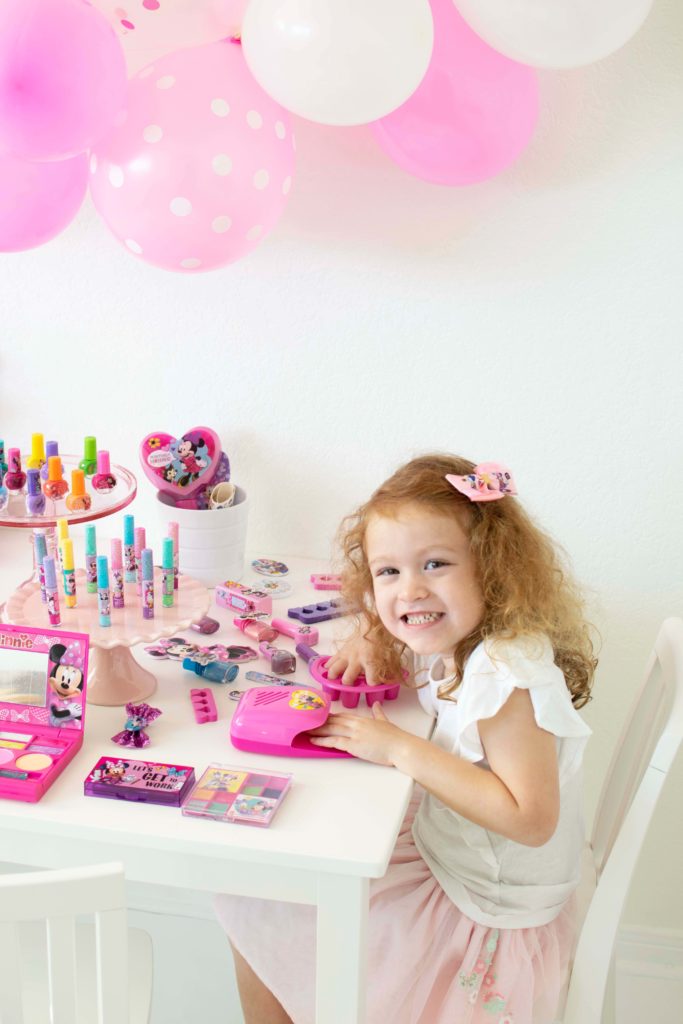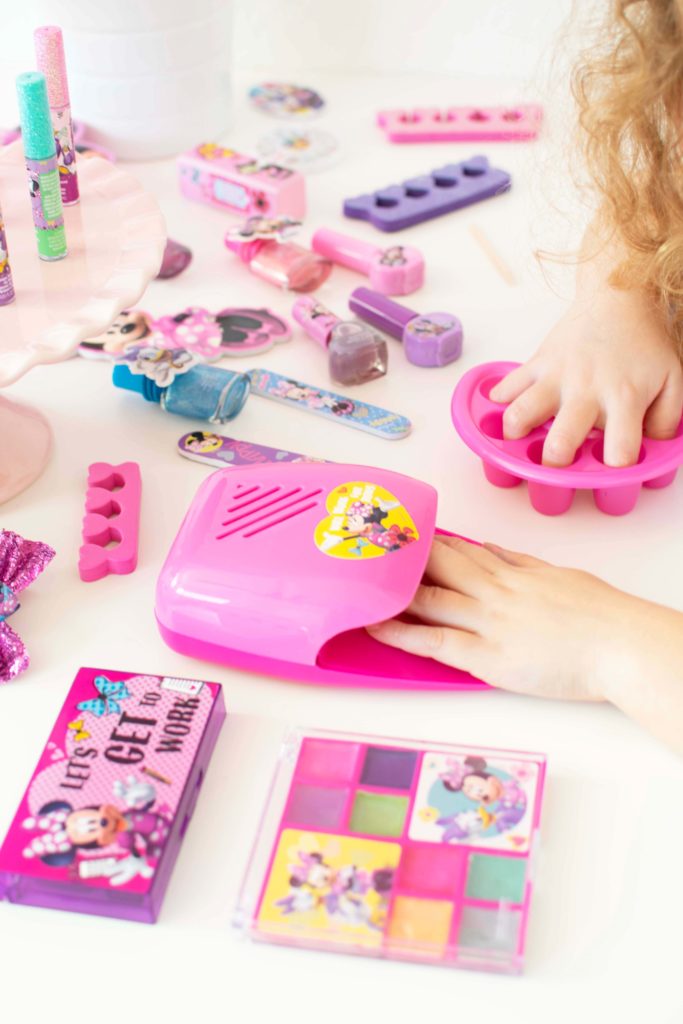 PARTY TIP 2: For a fun mani & pedi station, make sure you have all the essentials available. We love the fun Nail Kit with Nail Dryer and Nail Art Kit!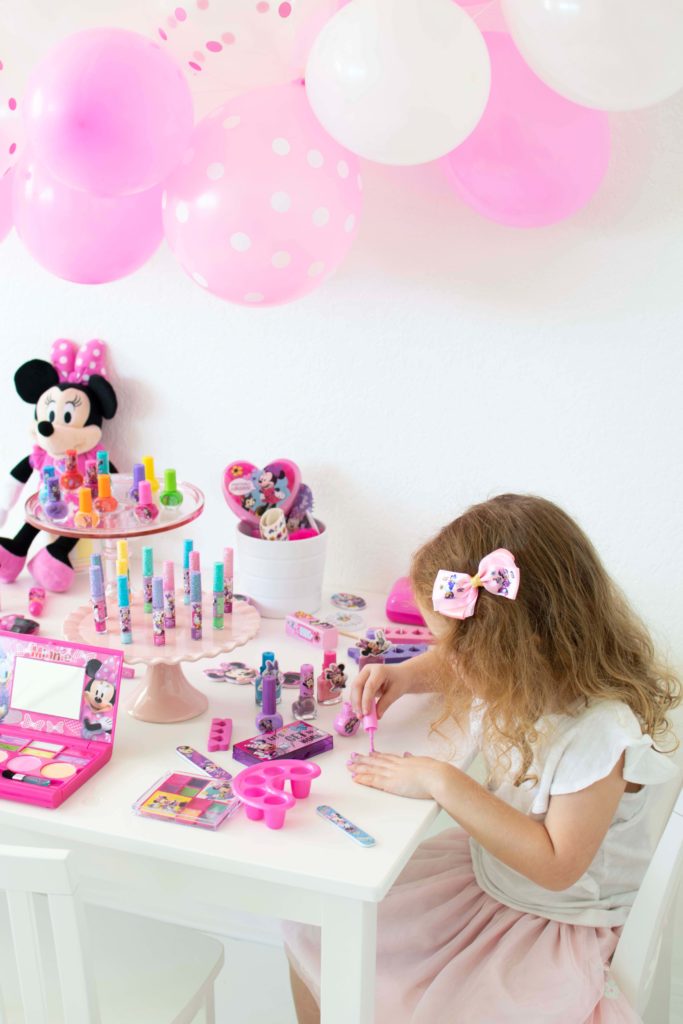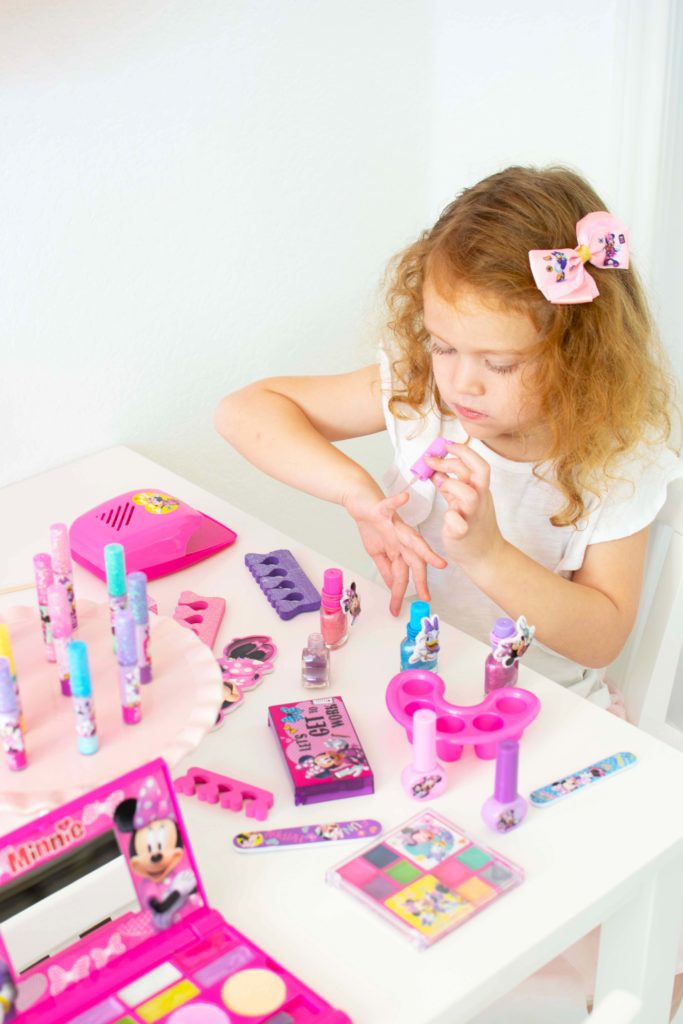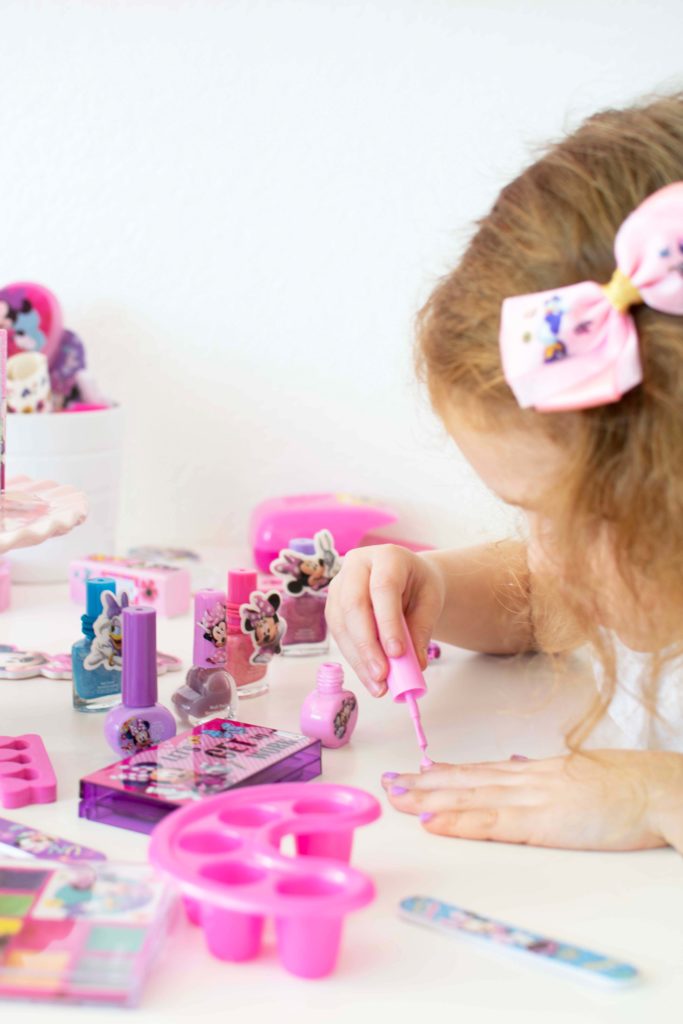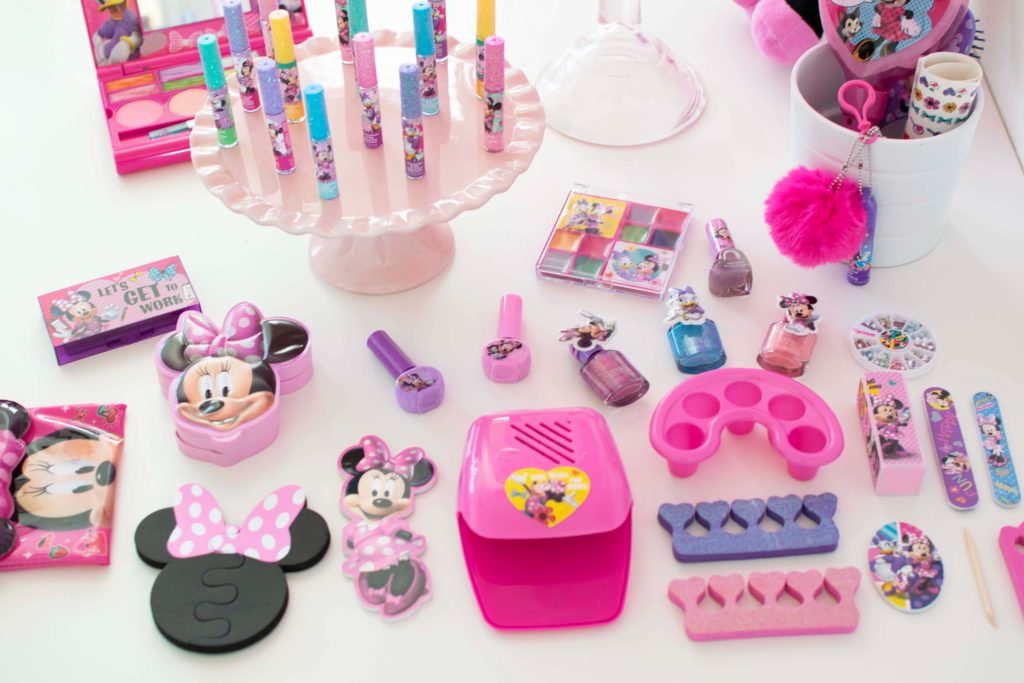 Last but not least, a break to enjoy a sweet treat and celebrate a fun Mommy & Me time!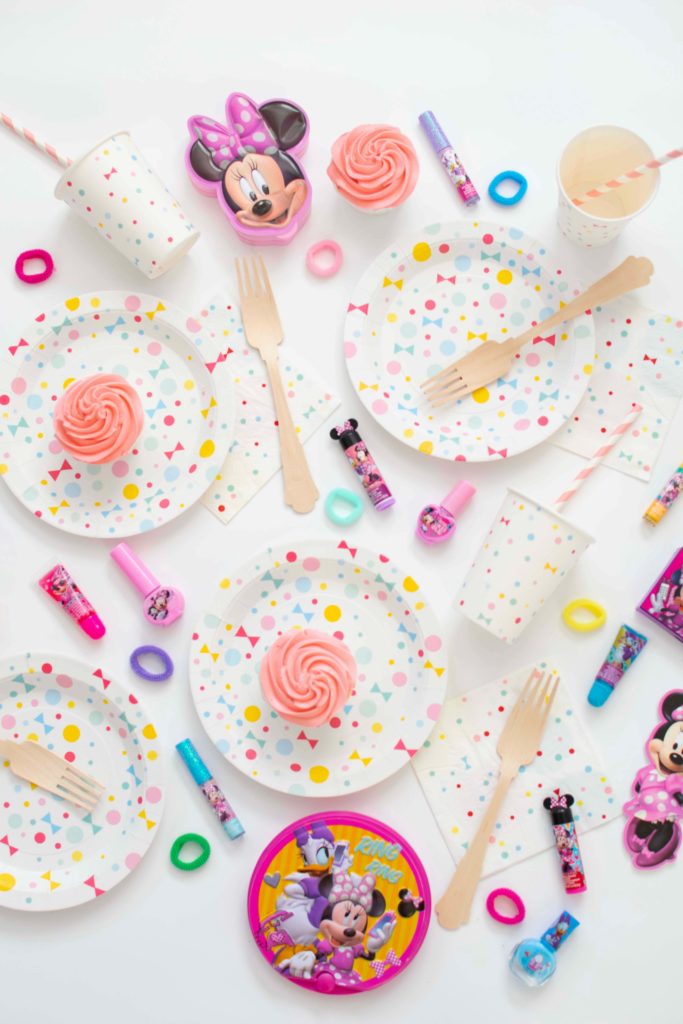 If your child loves Minnie and if you are looking for easy and fun ideas for a playdate, consider using our spa party ideas! Check out our other fun Spa parties with TownleyGirl: