This post is sponsored by TownleyGirl. Twinkle Twinkle Little Party has received payment to promote these products. However, Andressa only promotes products she loves and would personally use them herself.
We are excited to share our newest party themed idea in partnership with TownleyGirl with you today, friends! If your child loves everything Emoji, you are going to love the adorable Kids Spa product ideas you will be able to incorporate into your own party if you decide to do this fun theme. It would be the perfect idea to treat your little girl with an end of summer Emoji slumber party. She'd have a blast with her best friends before school starts and you would earn the #bestmom award!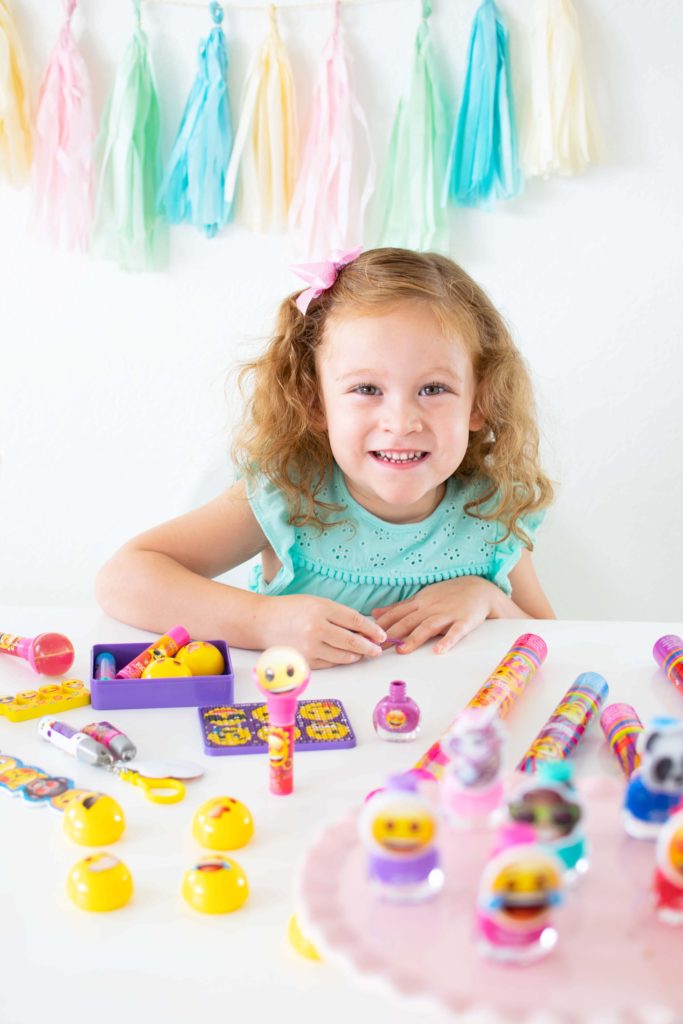 My daughter was very excited to check every single product and see all the emoji faces. She was smiling from ear to ear "Look, mommy! Emoji poop nail polish and it's pink!" "Look, mommy! Unicorn emoji! My favorite!" It made her day!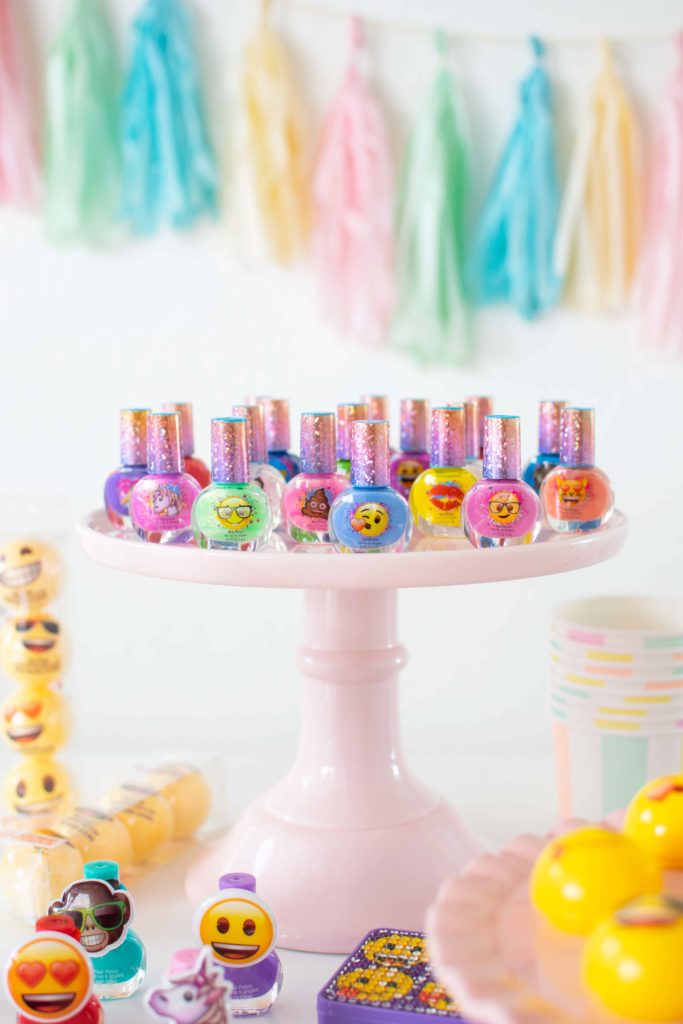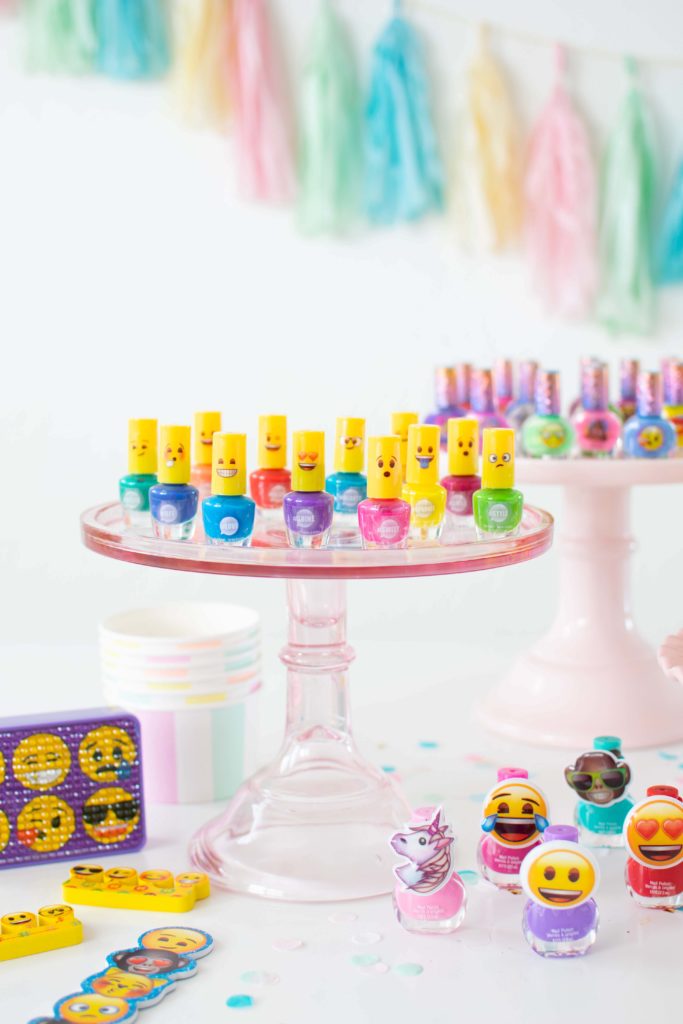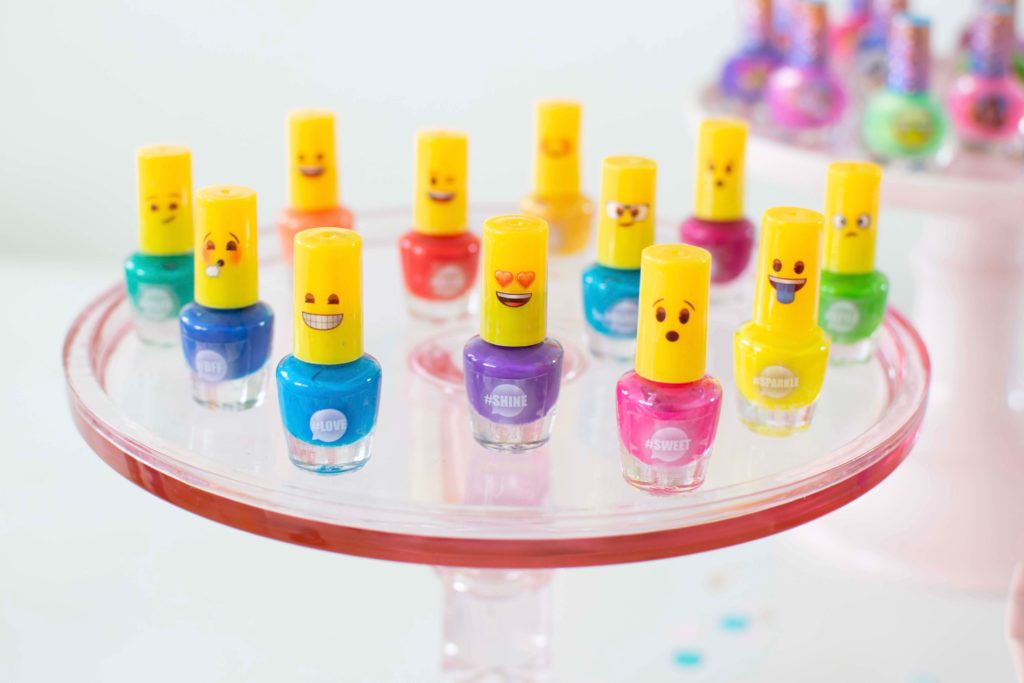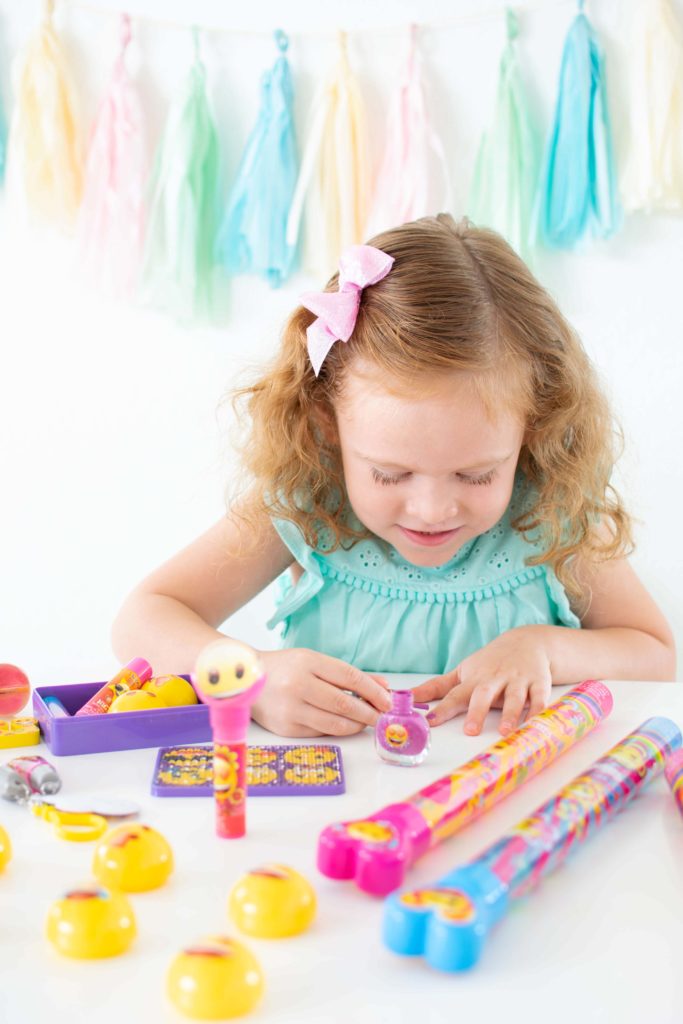 PARTY TIP 1: If you are hosting a party, display all the super cute emoji products on pretty cake stands. They will add height to your Spa Station and it will certainly get the little guests beyond excited. The pack of 12 or pack of 18 of emoji nail polish bottles gives you the opportunity to put together beautiful party displays. Make little treat cups available so they can help themselves and choose their favorite products to try.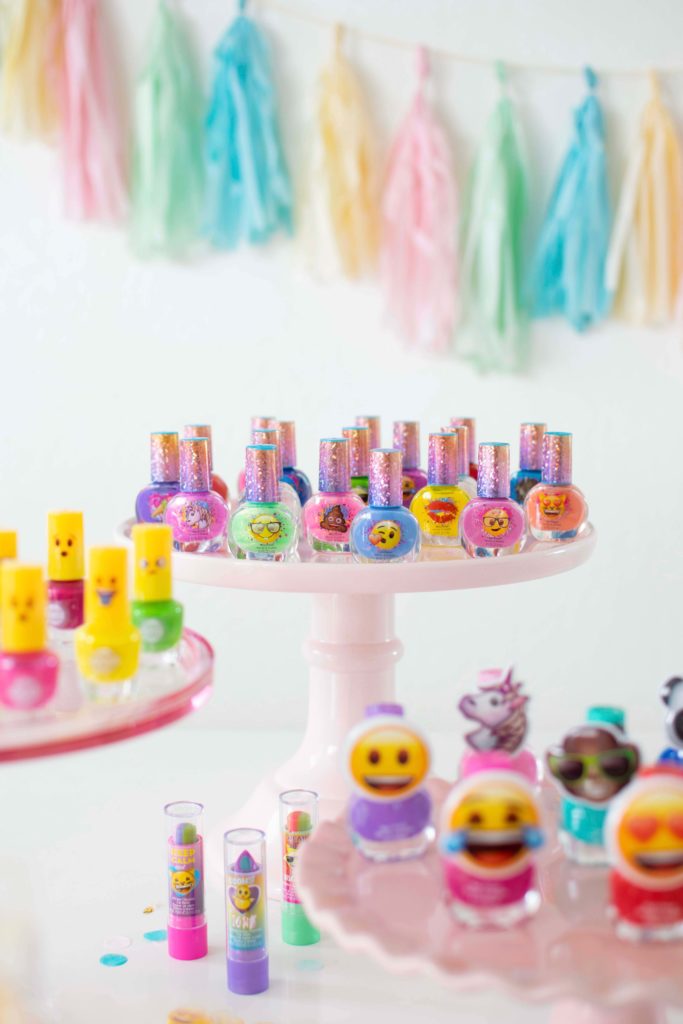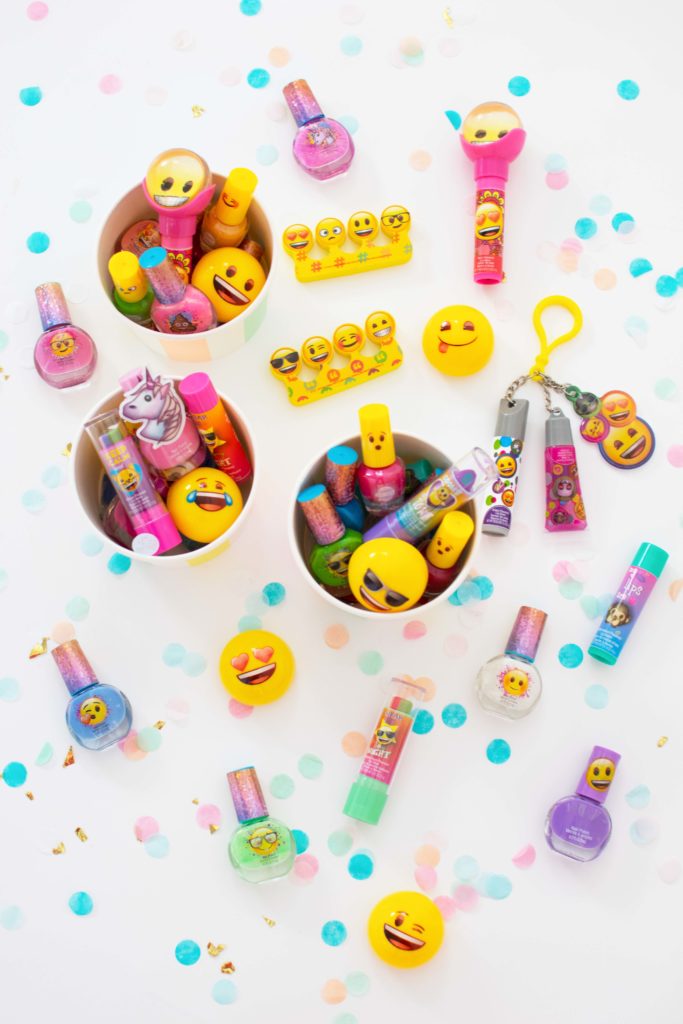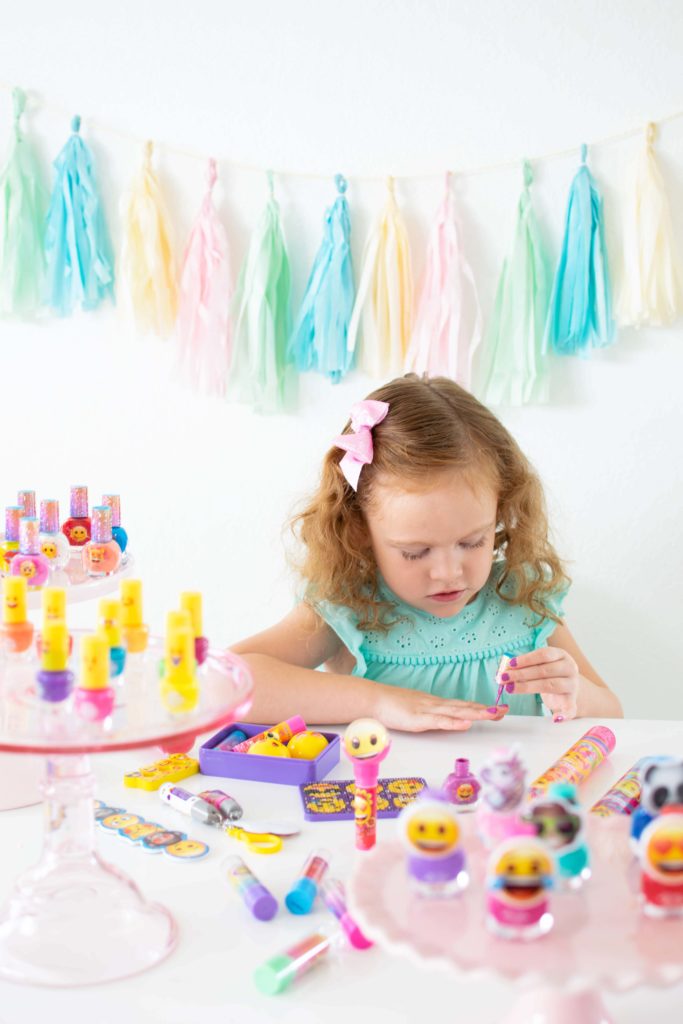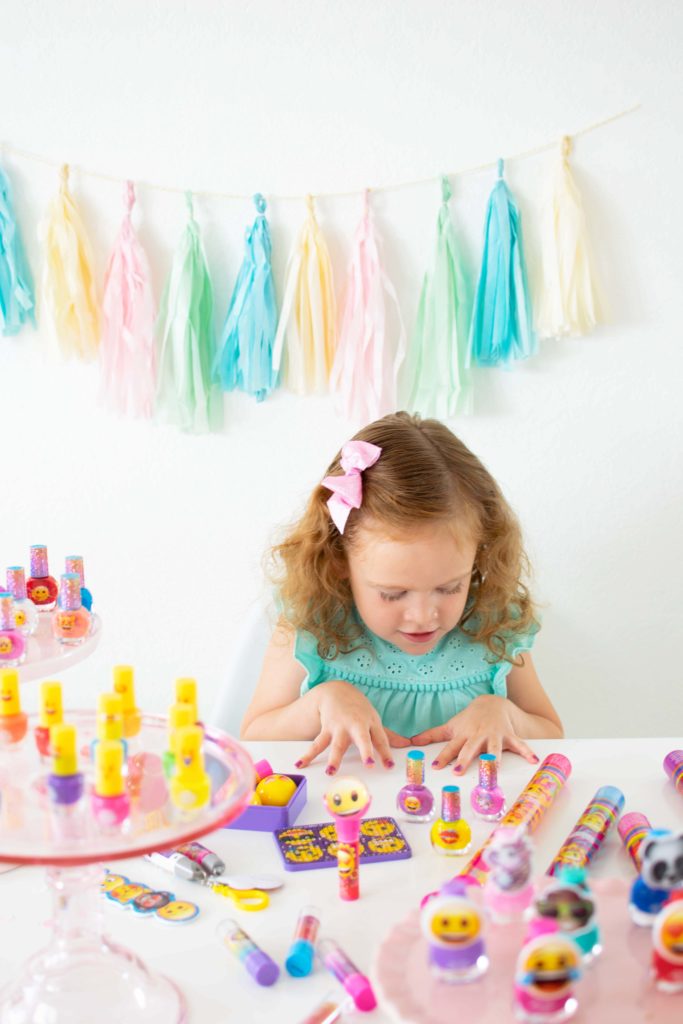 She absolutely loves the nail polish bottles that come with elastic hair ties. How adorable is the pink unicorn one?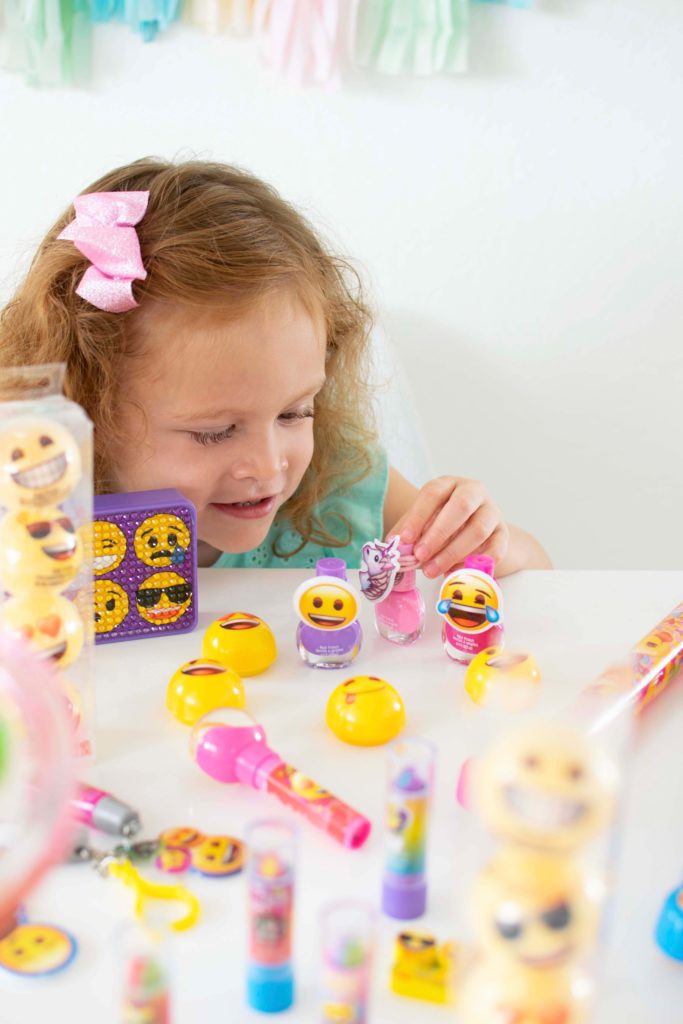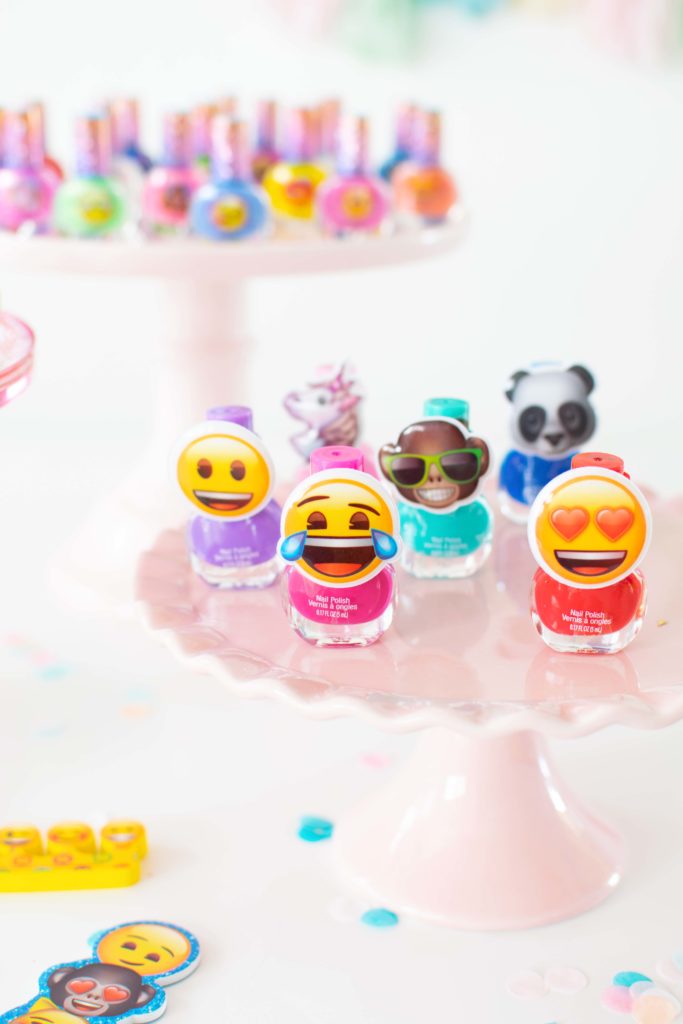 One of her favorite products (and mommy's) was the Emoji Lip Balm balls. They are super cute and sparkly! Not to mention they smell heavenly. We love the grape and watermelon flavors!
PARTY TIP 2: Add an emoji lip balm ball to each goodie bag. The pack of 8 offers great opportunity for inexpensive party favors.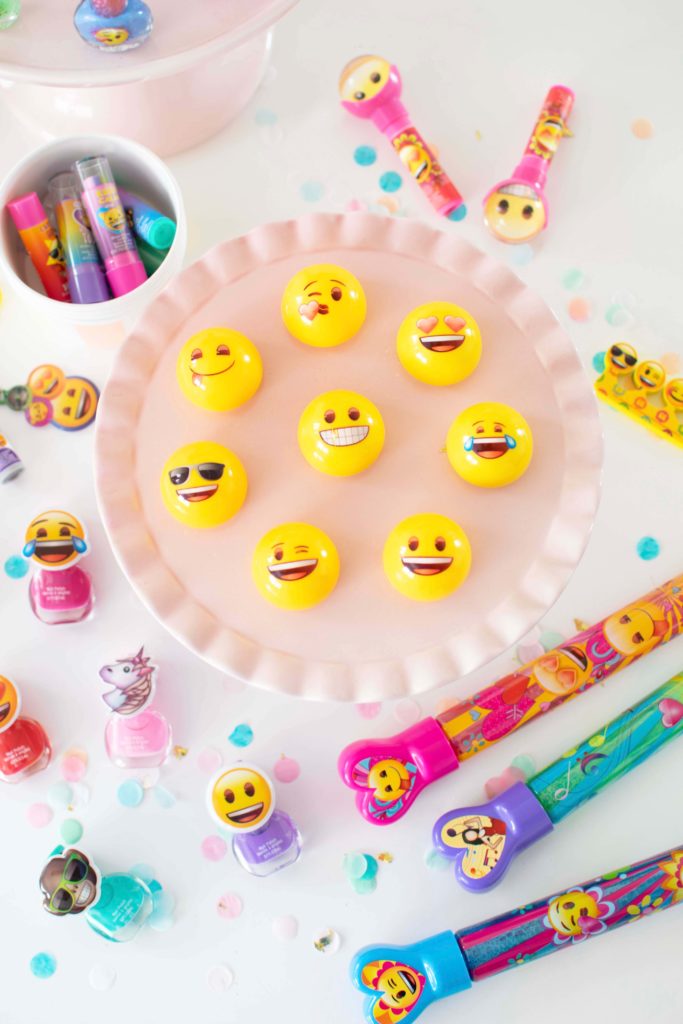 Hosting a Slumber Party? The Emoji Bath Bombs and Bath Wands will have the little guests laughing out loud with excitement! Fun filled bath time guaranteed.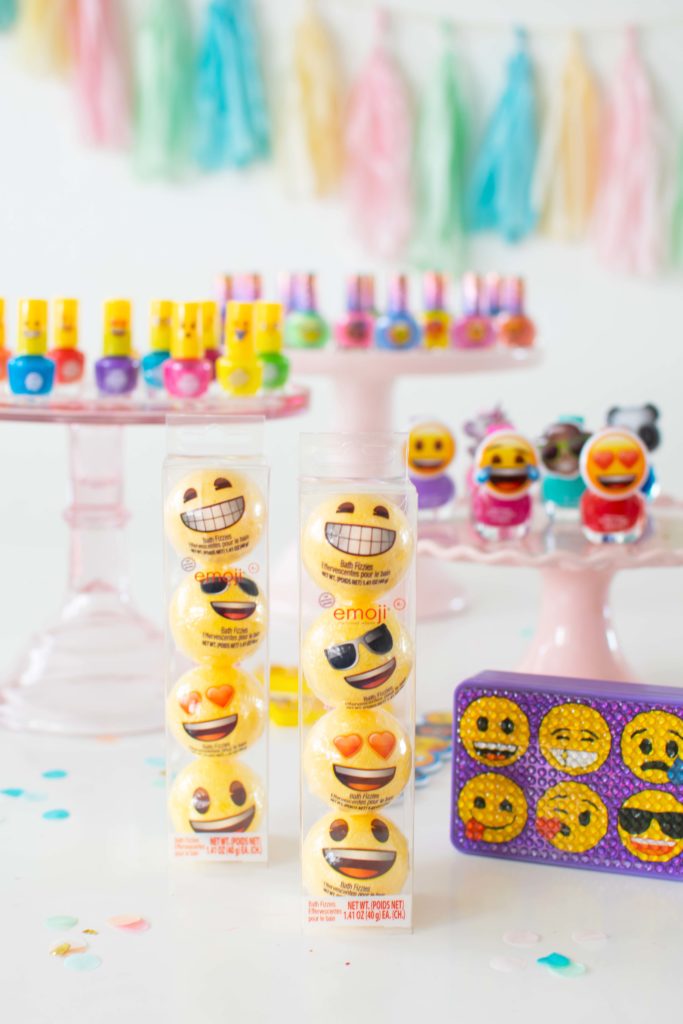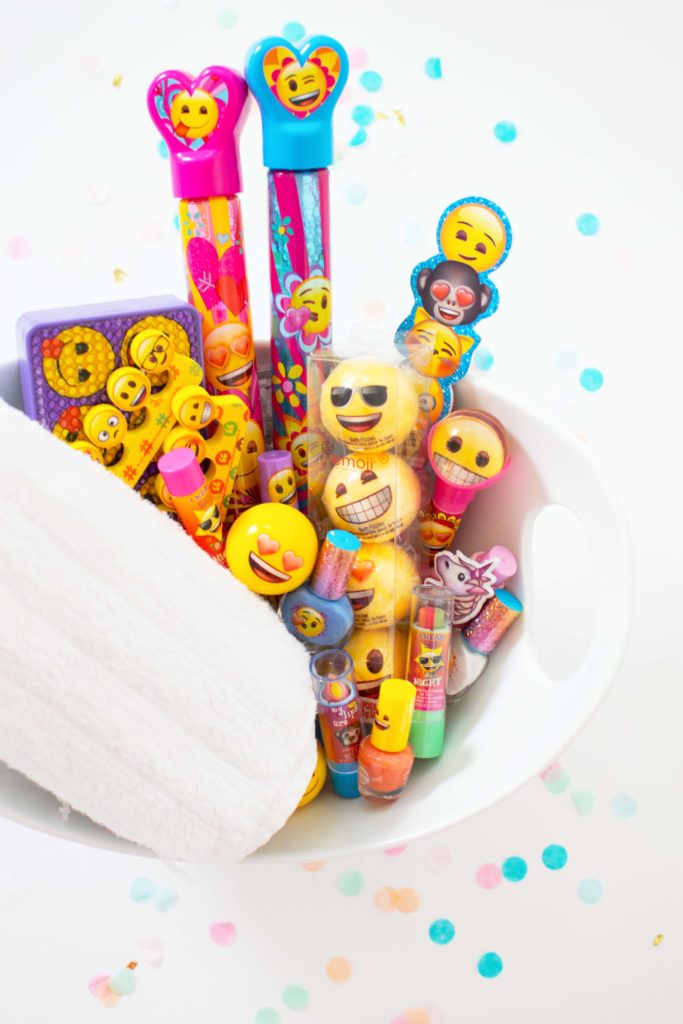 PARTY TIP 3: All the feels…Bring the fun Emoji party theme to life by incorporating these colorful Emoji Face Paper Plates. They will add a fun and festive feel to your tablescape!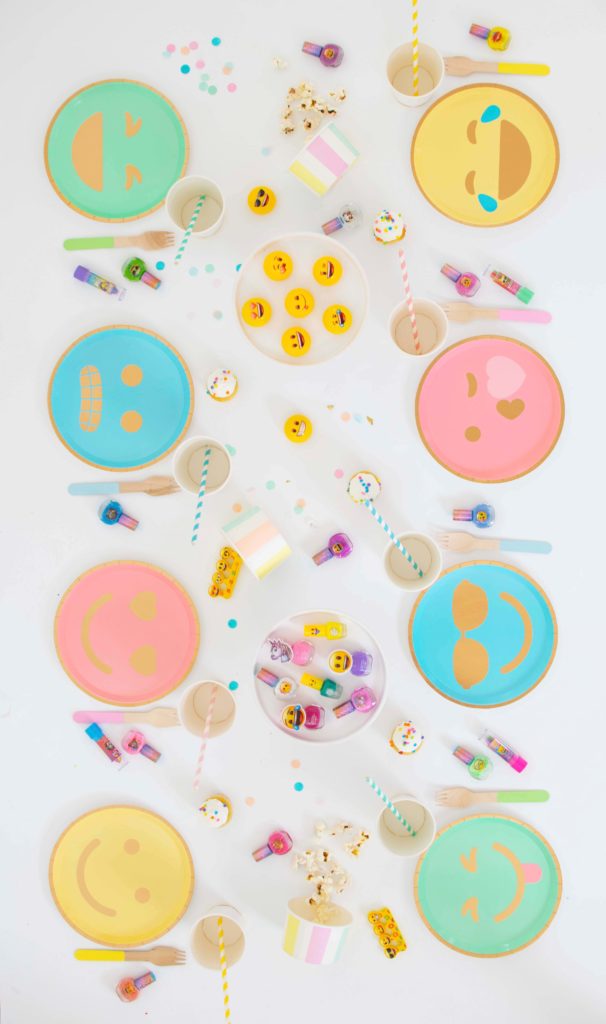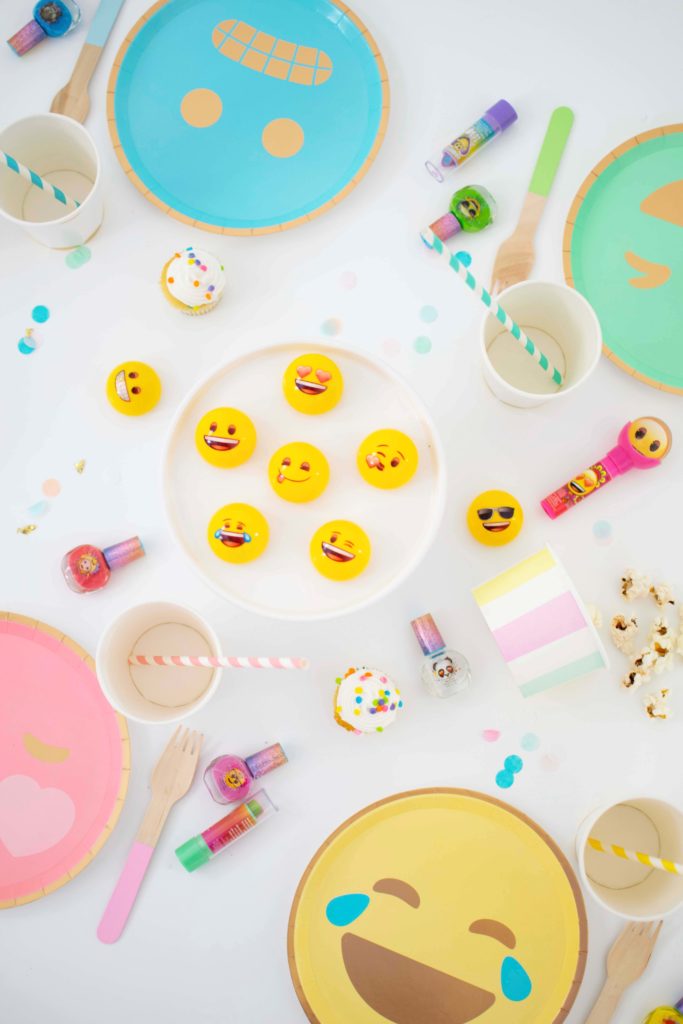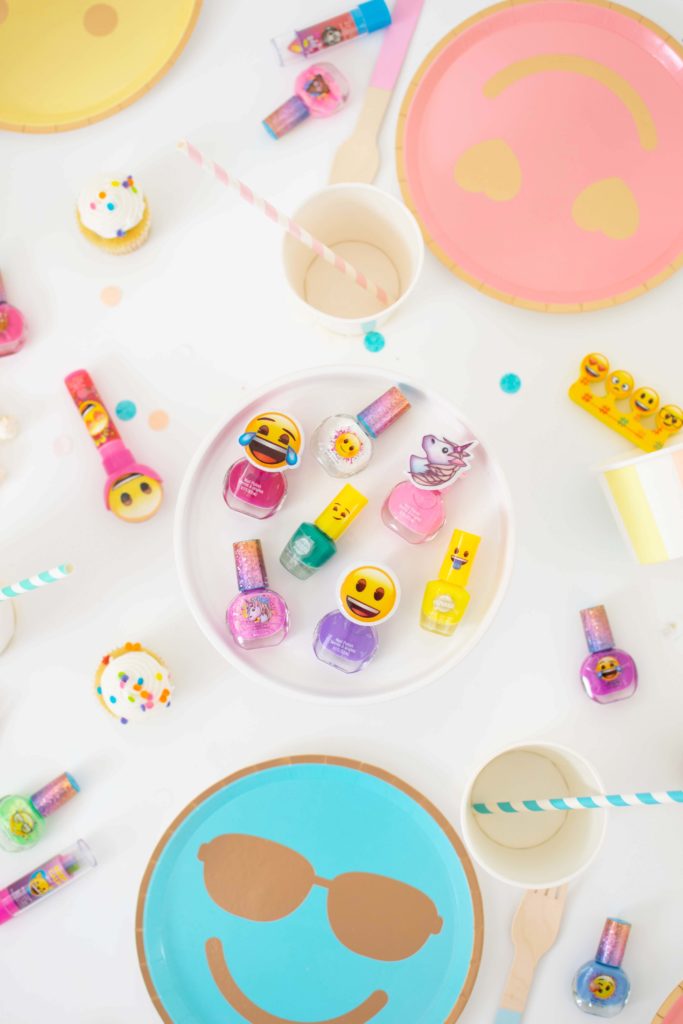 To perfectly match the emoji paper plates, I painted natural wooden utensils in coordinating colors. It's an easy and quick DIY that can be done in less than 10 min.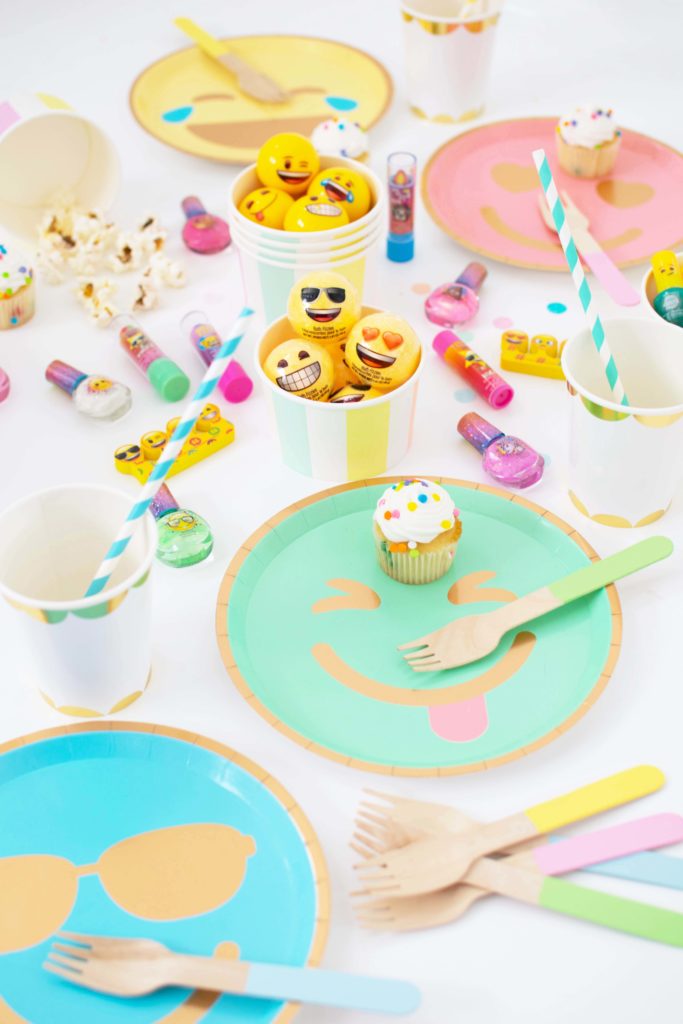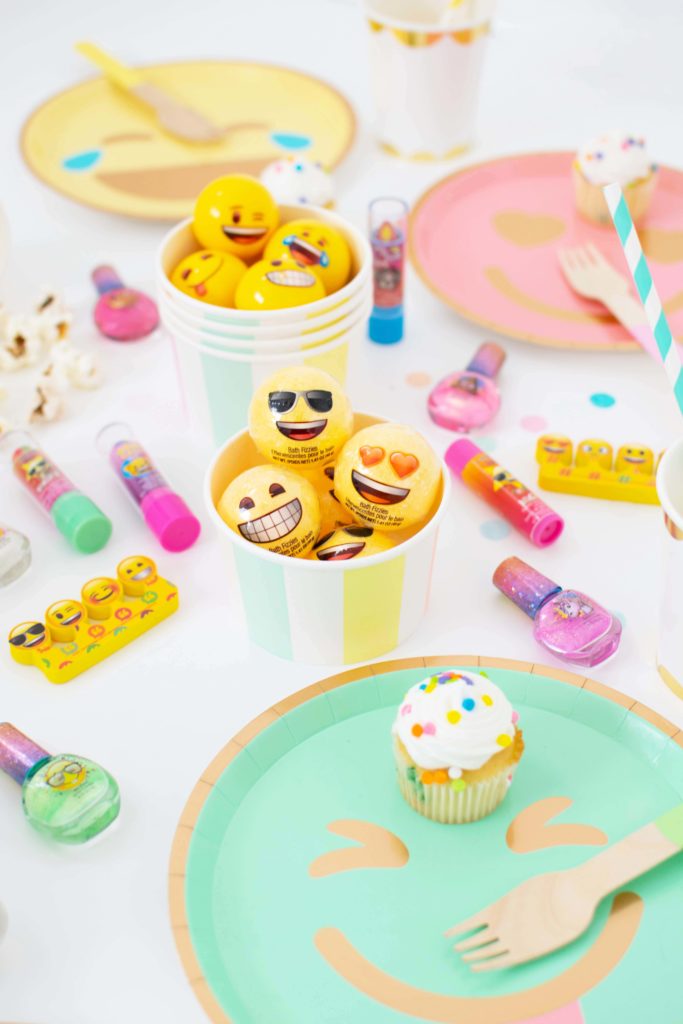 Check out the other party themes we have hosted for TownleyGirl: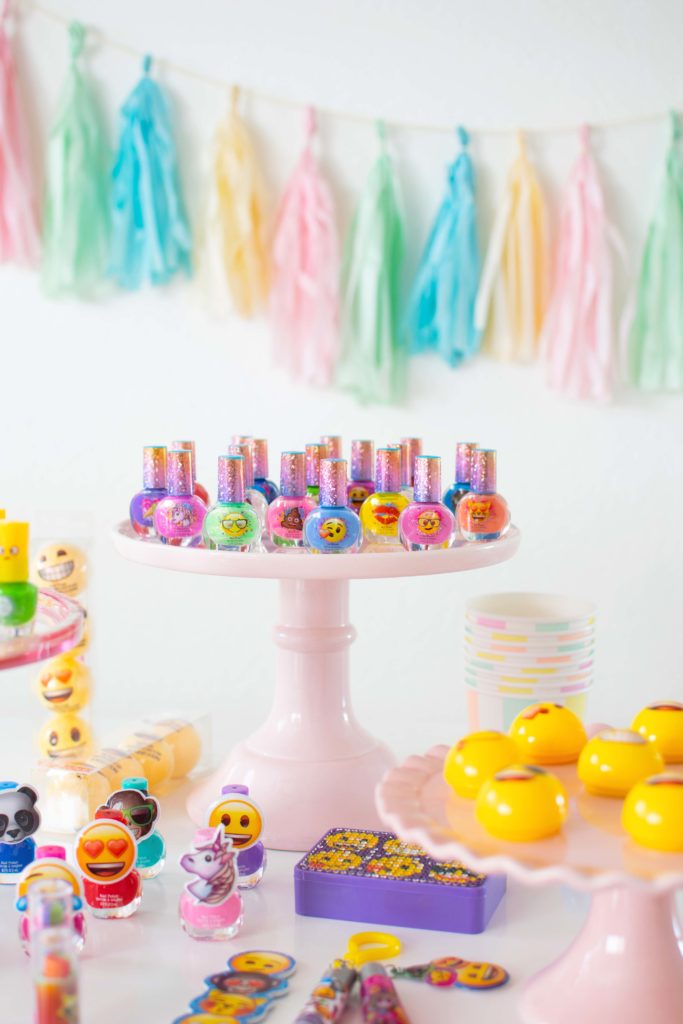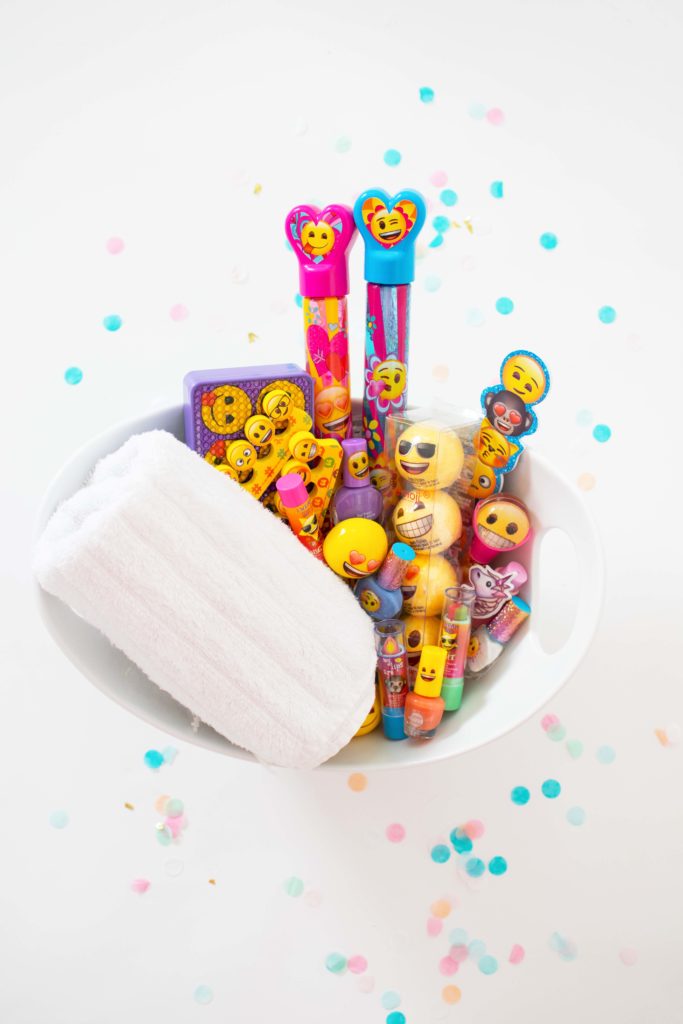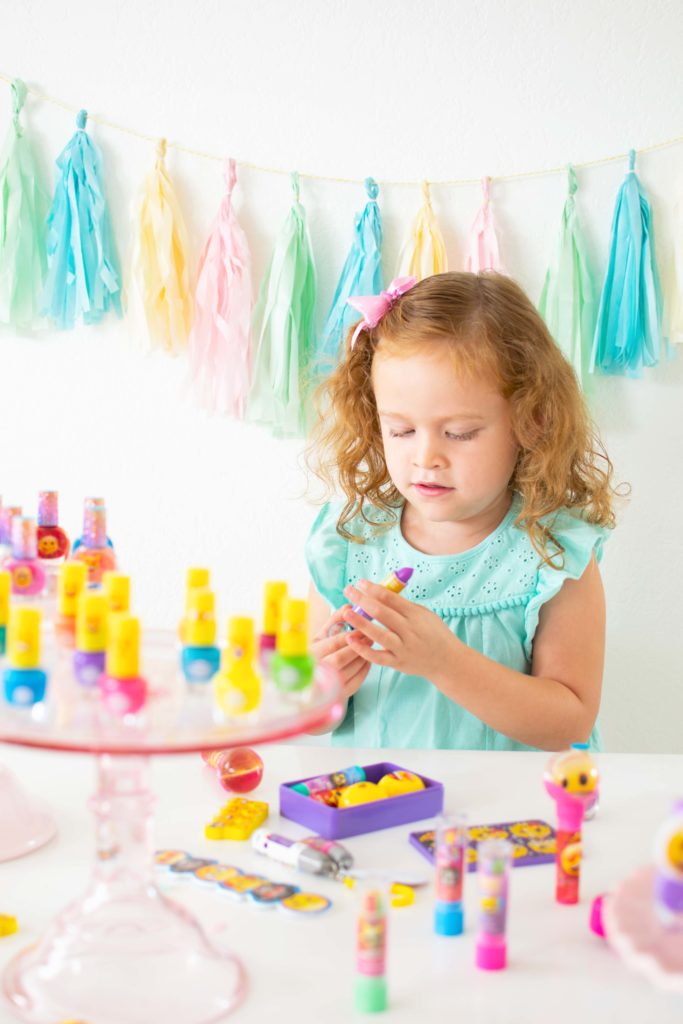 Photography and Styling: Andressa Hara of Twinkle Twinkle Little Party
Emoji paper plates and treat cups: The Party Darling
Confetti: Love of Character