This post may contain affiliate links. Please see our disclosure here.
Hello, friends. Excited to share easy DIY rainbow snowman party ideas with you today! I am sharing how you can set up a kids holiday tablescape in no time. In addition, I am sharing a DIY snow globe craft tutorial that's perfect for any age.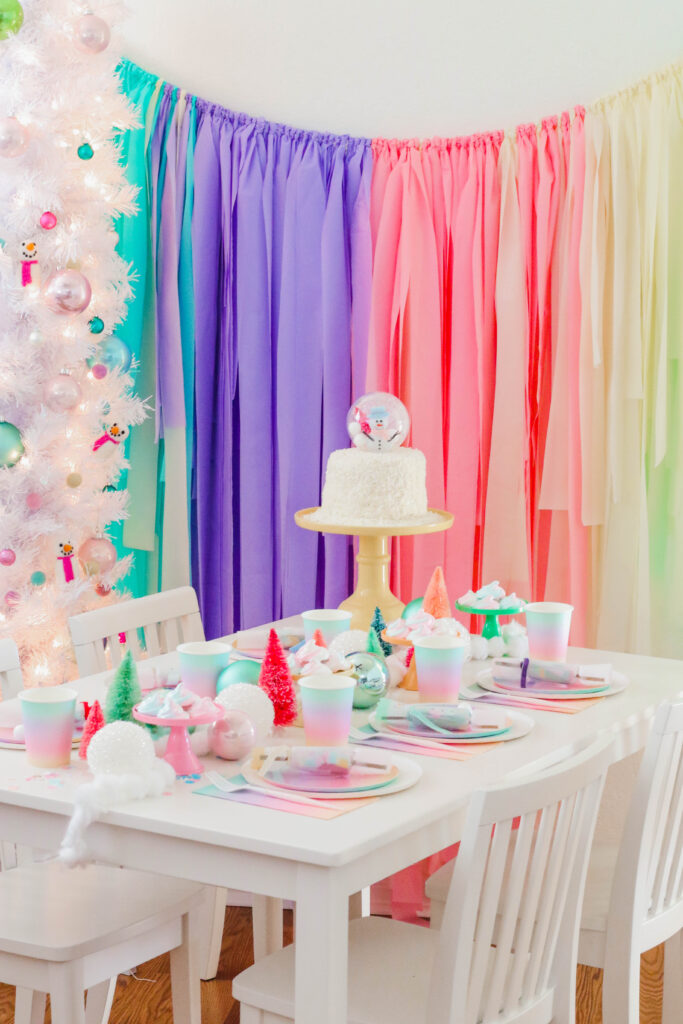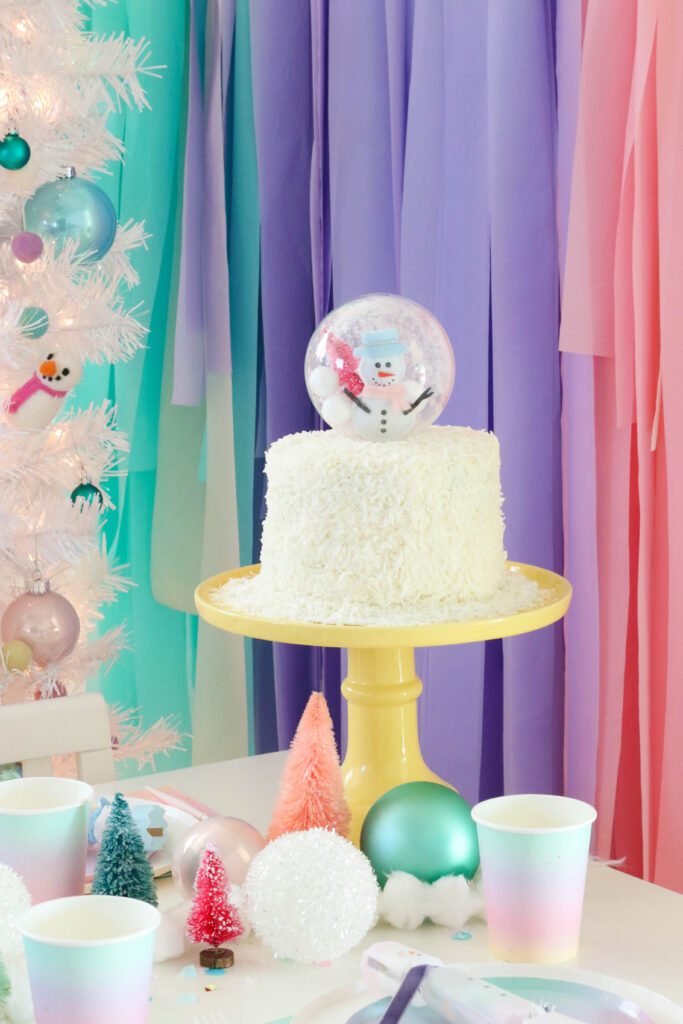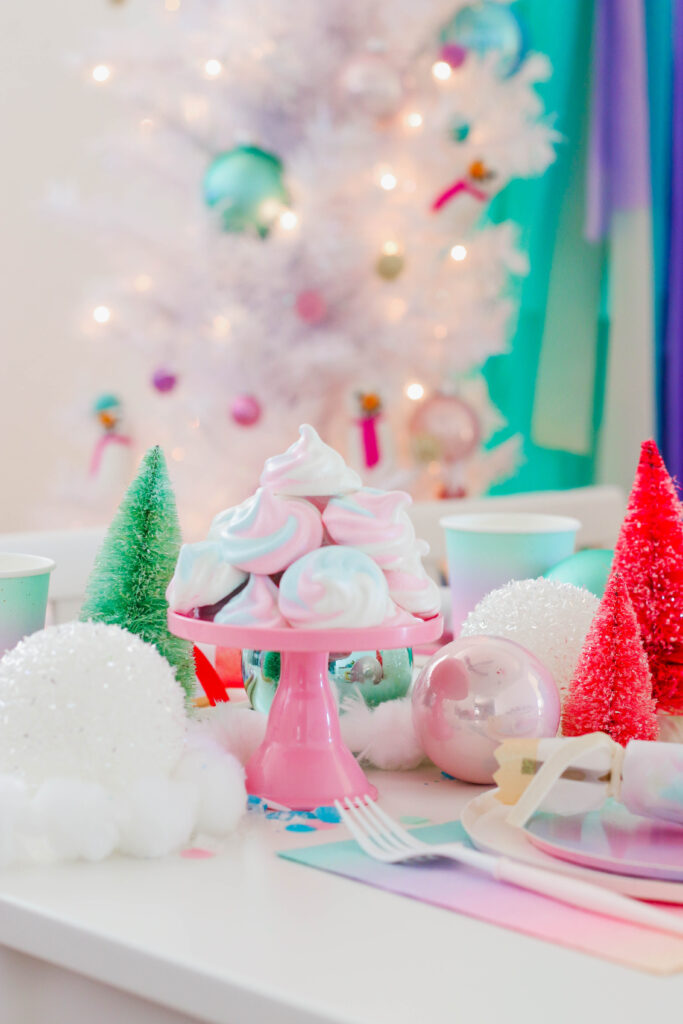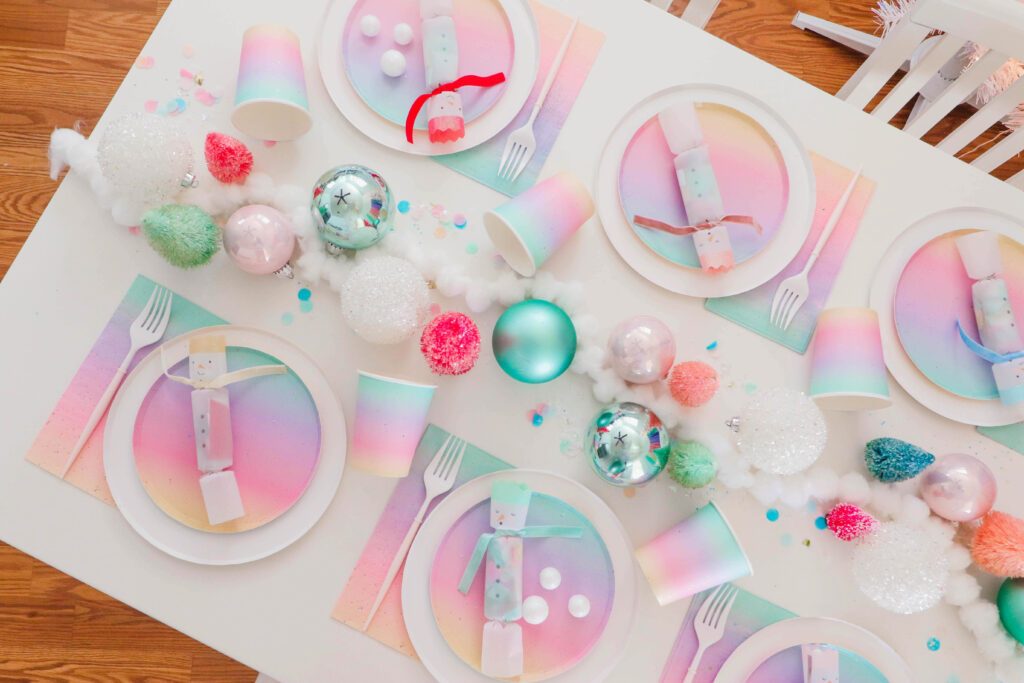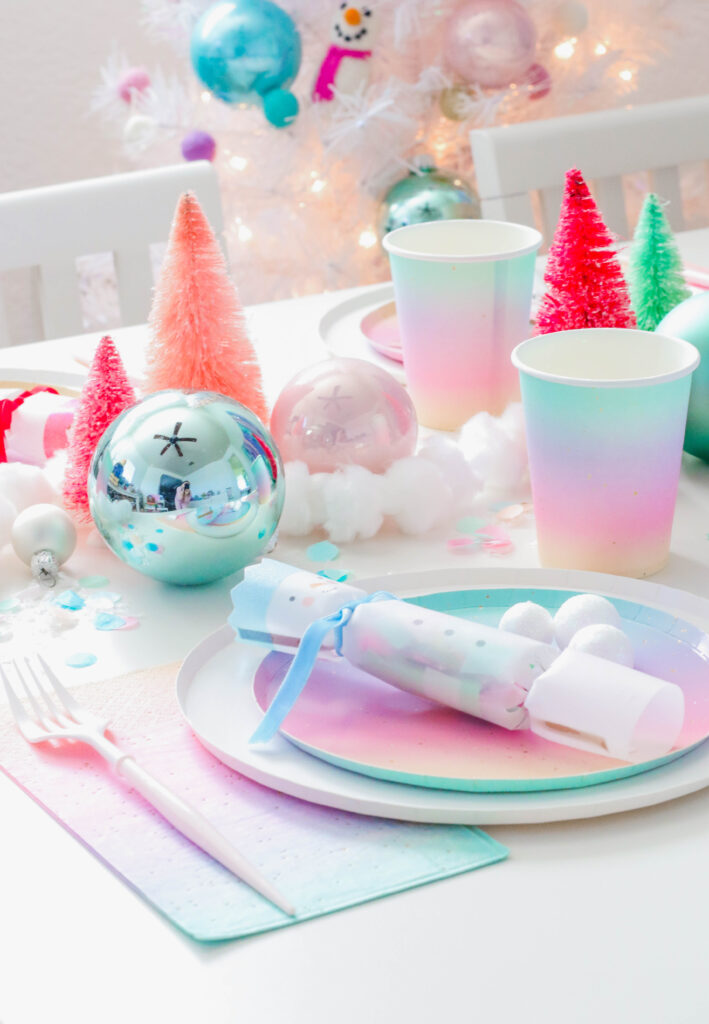 This time of the year, my husband and I love finding ways to create new Christmas traditions with our kids. Creating their own snow globes each year has been one of my kids' favorite things to do during the holiday season. They get super excited to go to the craft store with me to pick their figurines. I will show you in a separate post this year's snow globes!

For our snowman themed party set up we had to create a snow globe using a snowman figurine to coordinate. It's an adorable craft the kids can do in no time and it makes the perfect party activity.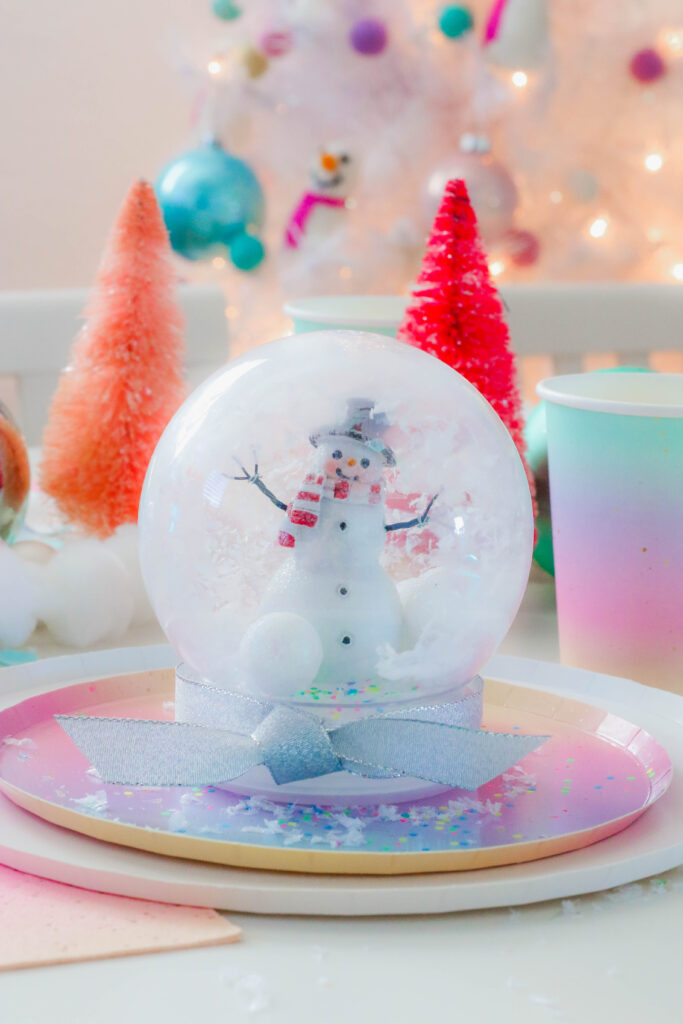 DIY SNOW GLOBE
Craft snow or fine glitter
Chunky glitter
Clear glue
Paint brush
Snowman figurine or any other figurine of your choice
Mini styrofoam glittered balls
Hot Glue
Ribbon (optional)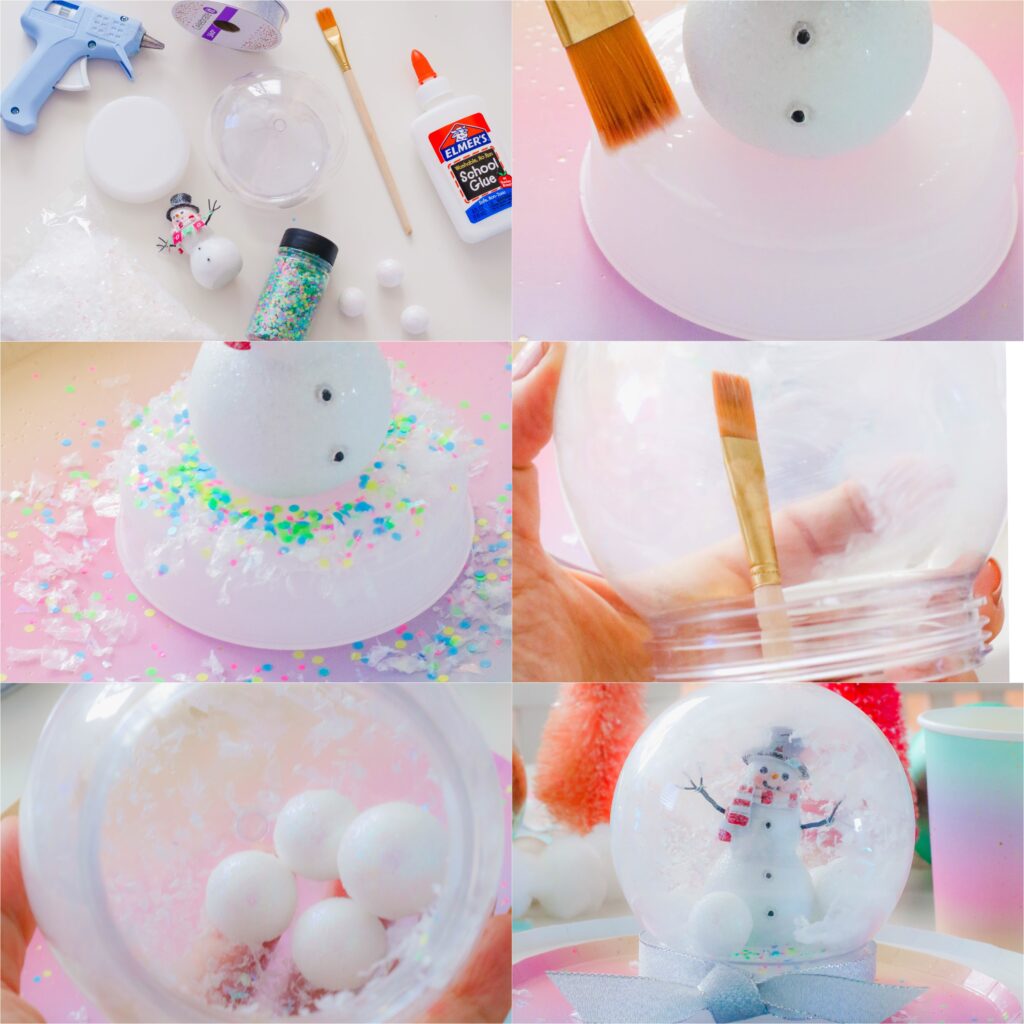 Instructions:
Remove sealable cap. Note: This step needs adult assistance.
Using your paint brush, coat the inside of the globe with clear glue except the middle section to make the miniature more visible once you add the craft snow or glitter.
Add craft snow or fine glitter. Shake well to make sure the globe is coated. Let it dry completely.
Using hot glue, attach the miniature to the sealable cap. Note: For safety reasons, you can work on this step in advance for the kids.
Coat the cap using clear glue. Add chunky colorful glitter and craft show. Let it dry completely.
Add mini styrofoam glittered balls to the globe.
Attach sealable cap with your figurine to the globe.
Attach main cap.
Add ribbon around the main cap if desired.
We decorated our tree with colorful ornaments and a snowman felt garland. In love!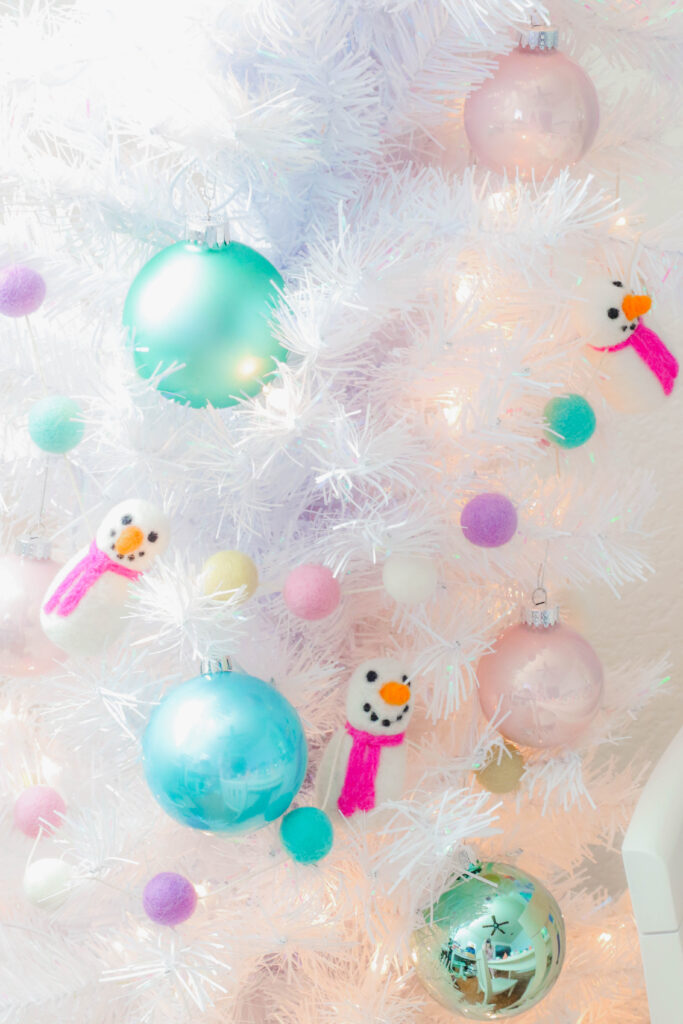 For our rainbow snowman inspired tablescape we layered large white plates with small rainbow watercolor plates. Our favorite addition was the snowman crackers. Aren't they the cutest things ever?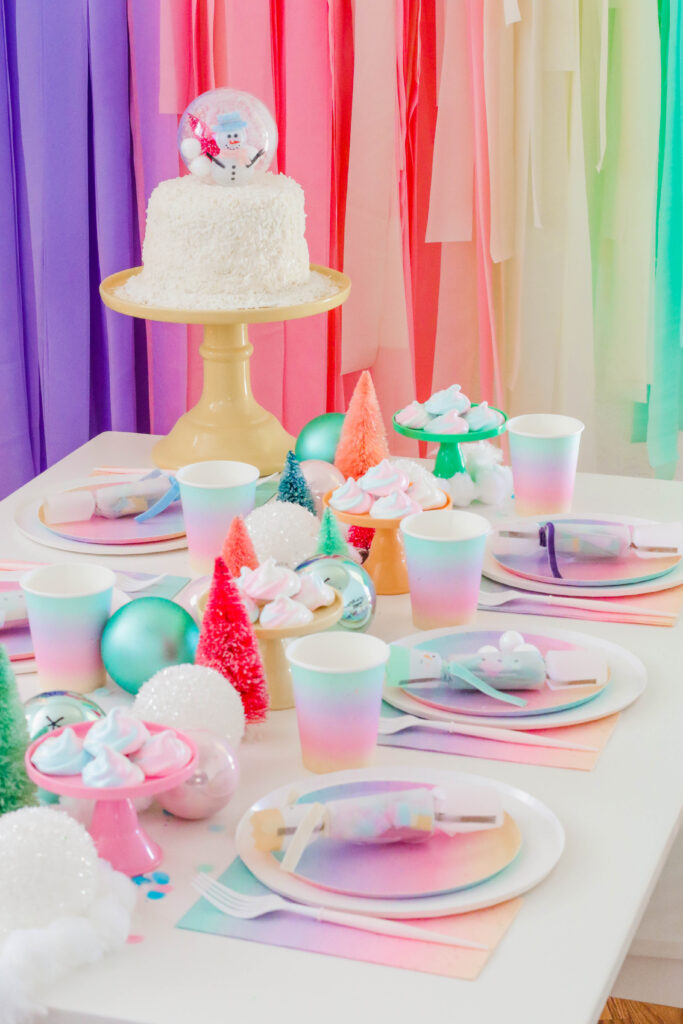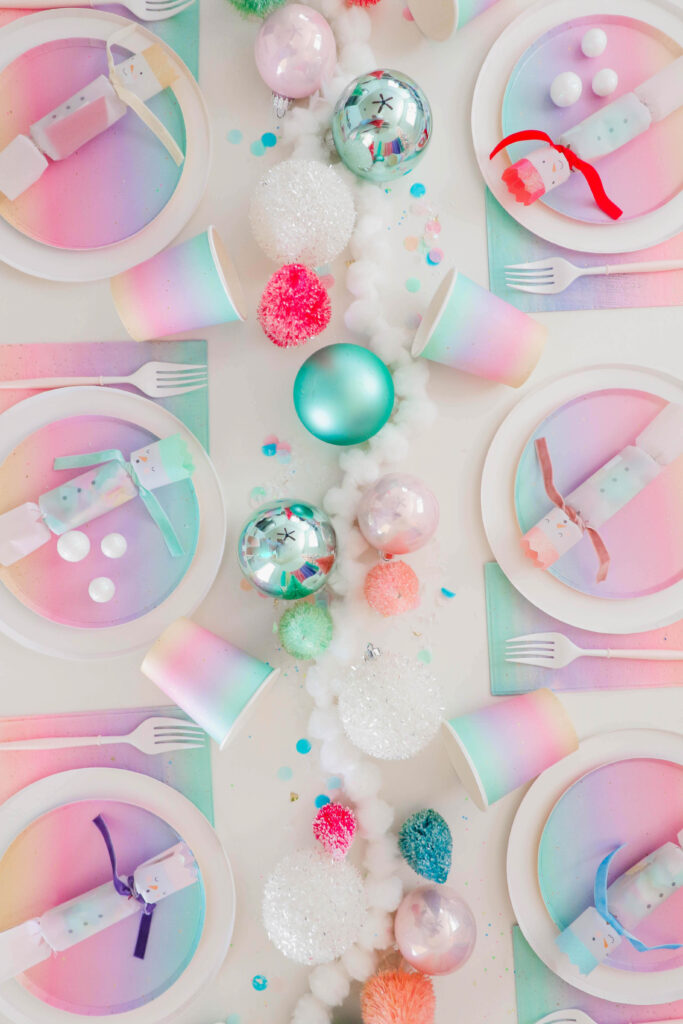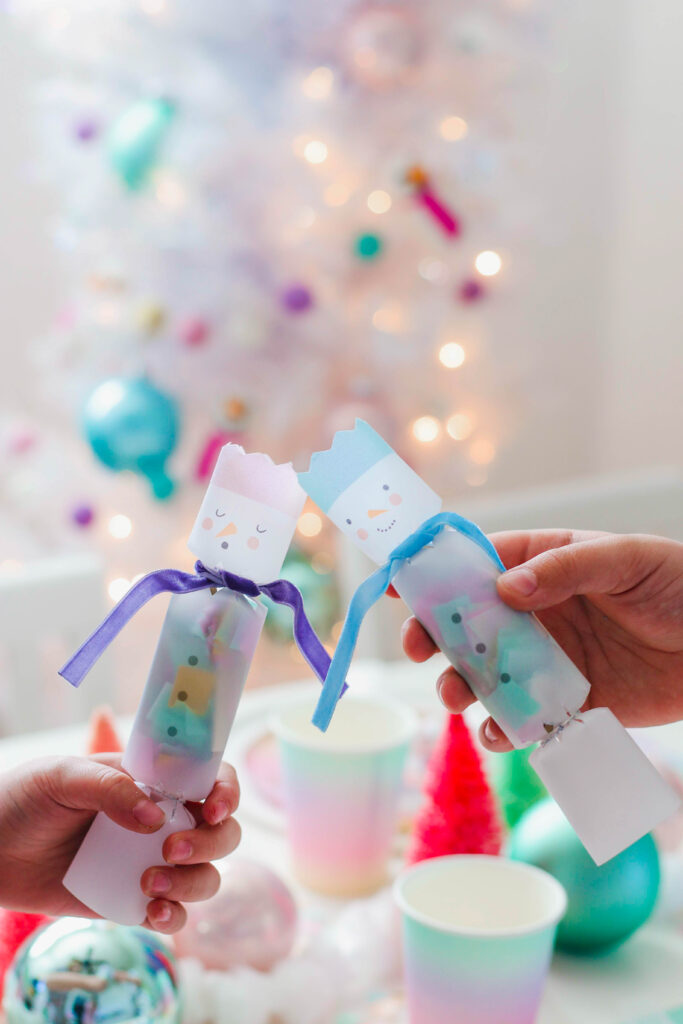 Last but not least, there's no winter party without a cup of hot cocoa and when the marshmallows are this cute it makes even more special.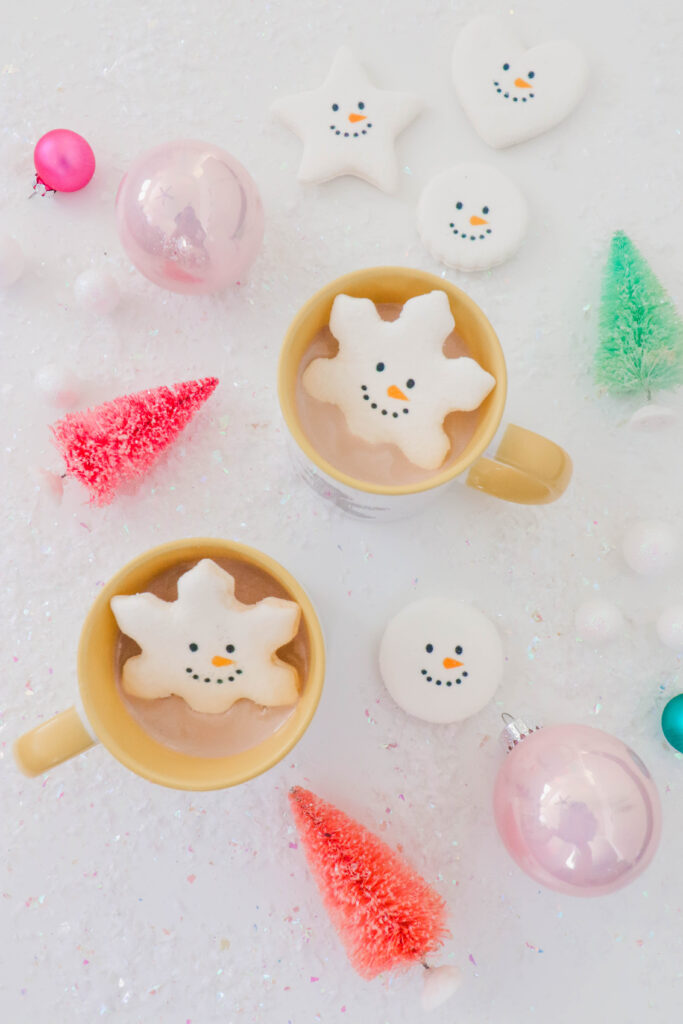 I hope you feel inspired by our rainbow snowman party ideas. Happy planning, friends!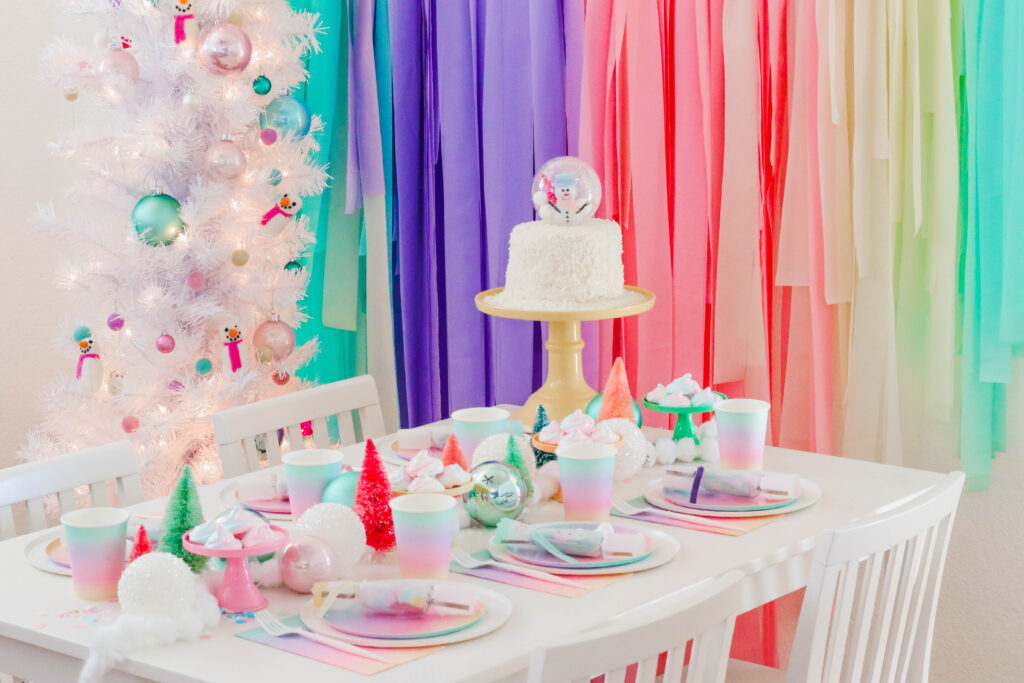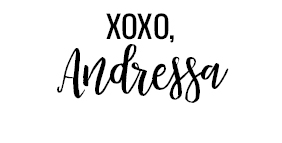 Styling and photography: Andressa of Twinkle Twinkle Little Party
Snowman felt ball garland: Elizabeth & Lo
Custom Fringe Garland: The Stylish Detail

Partyware: A Little Confetti Shop
Snowman marshmallows: Candy with a twist