Hello, friends! Christmas is in 6 days!!! How insane is that? If you haven't finished all your gift wrapping, you may want to steal these simple yet sweet candy inspired gift wrapping ideas!
I was at my local Michael's when I saw gift wrapping papers 2 for $5. I instantly got inspired by this adorable candy cane paper. I decided to grab a roll of this pretty silver paper as well. Ribbon, baker's twine, candy cane and swirly lollipops…I already had them in my inventory. Score!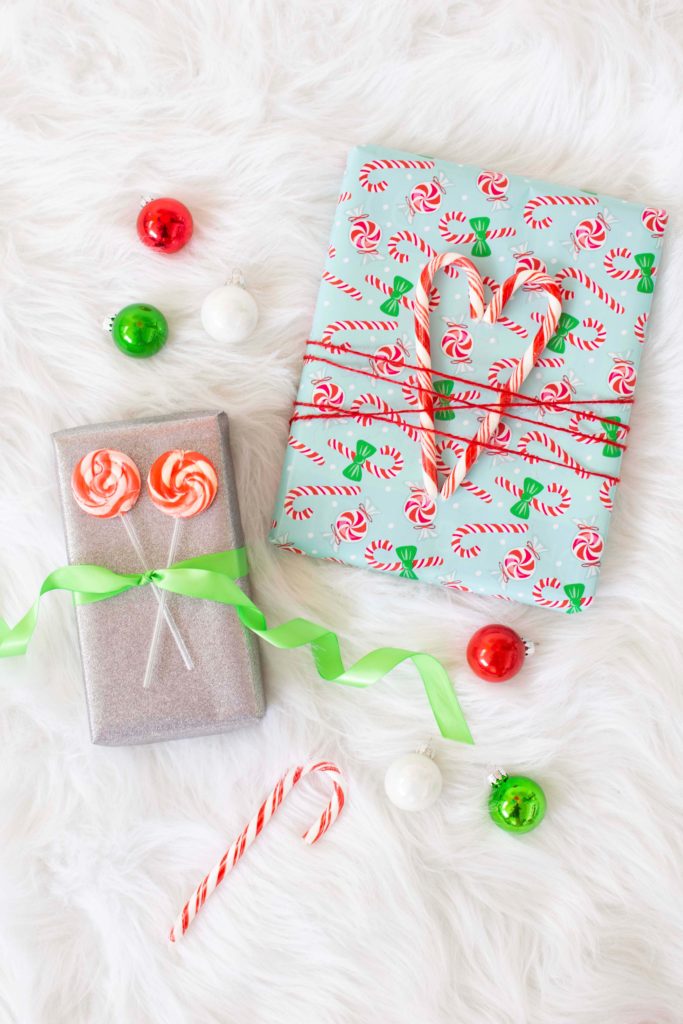 I wrapped a fantastic book I am gifting to a friend using the candy cane themed gift wrapping paper. I simply secured two candy canes forming a heart and finished off the look with red baker's twine. How cute does it look?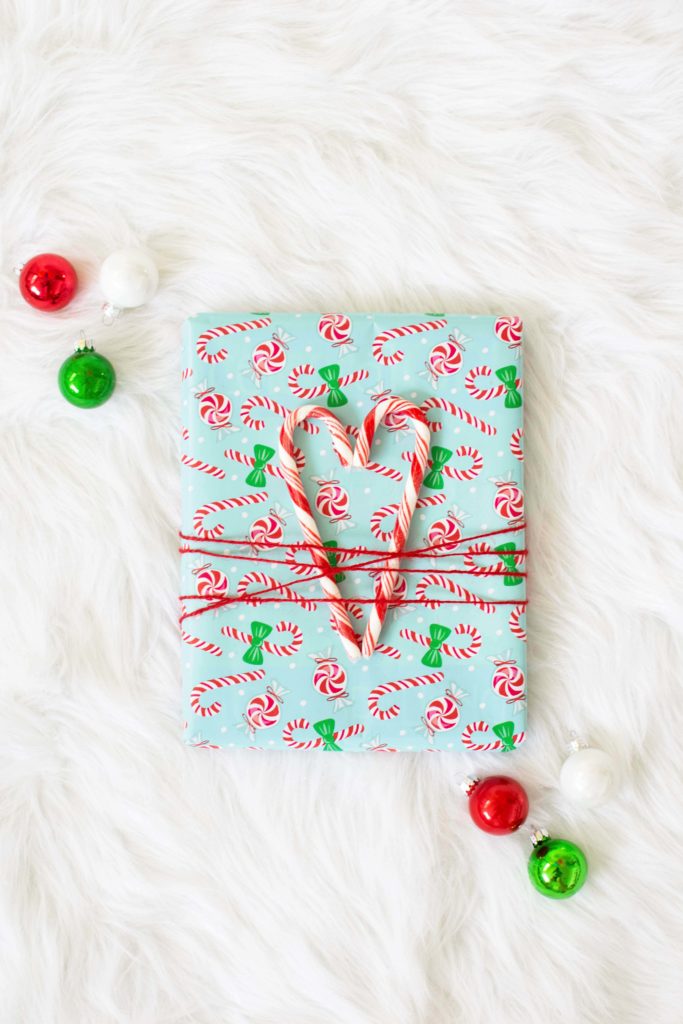 For a box of truffles, I used this fabulous silver wrapping paper. I jazzed my gift up with green accent ribbon and two swirly lollipops. Note: I removed the plastic for picture purposes. Please keep the plastic wrap on the lollipops. Simply secure the back of the lollipops with double-sided tape onto the gift.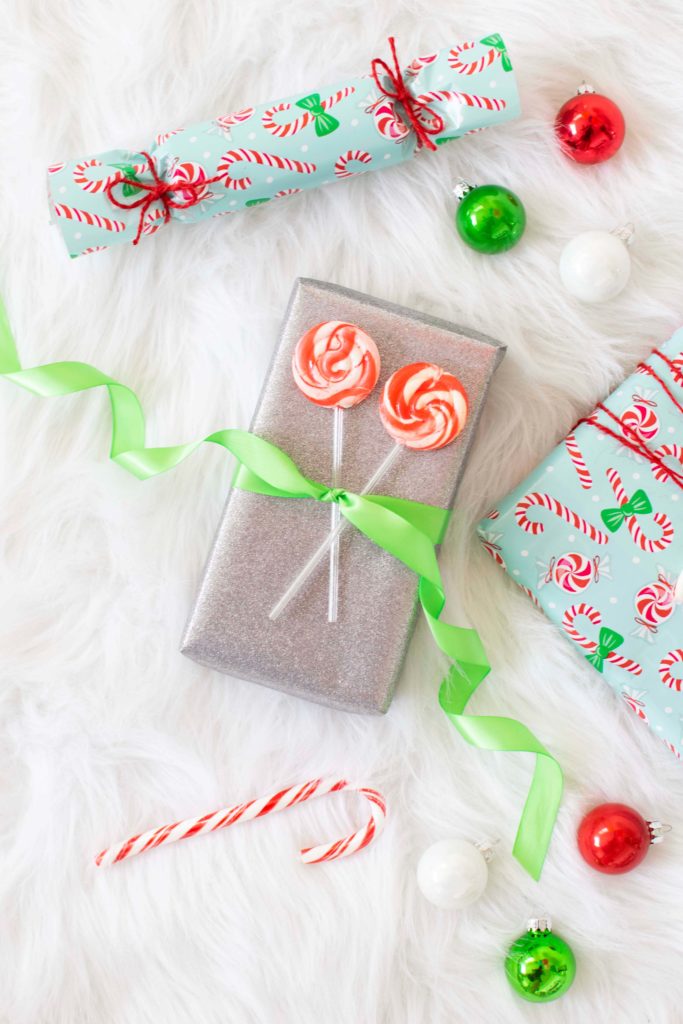 I have always wanted to make my own holiday crackers. Using scraps of wrapping papers, I was able to make these fun DIY crackers filled with little surprises for the kids.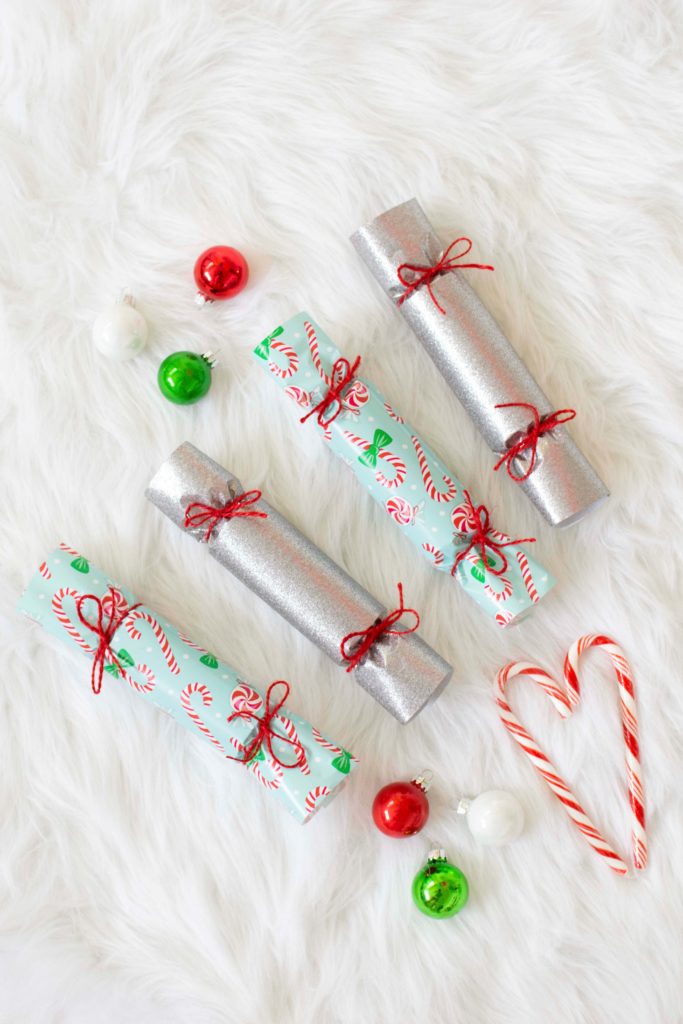 If you would like to make your own holiday crackers, the tutorial is below. Sorry for not having images of the step-by-step. It was a last-minute project and this mama didn't have the time to take pictures of the steps!
DIY HOLIDAY CRACKERS
craft rolls
cracker snaps
gift wrapping paper cut 7″x15″
baker's twine or ribbon
tape
small gifts (candies, confetti, truffles…)
Directions:
STEP 1: Using tape, adhere cracker snap to the inside of the craft roll. Make sure it's centered.
STEP 2: Stuff the cracker with little gifts.
STEP 3: Roll in gift wrapping paper and tie both ends with baker's twine or ribbon. Note: You can also trim the ends to make them shorter if you wish.
So fun, right?
I hope you enjoyed these holiday gift wrapping ideas, friends!