This post is sponsored by Nellie's® Free Range Eggs. All opinions stated are my own.
Hello, friends! Spring is here and we are so excited about all the fun this beautiful season brings. I have teamed up with Nellie's Free Range Eggs once again, and we are thrilled to share some easy and fun ideas on how to bring your Easter celebration indoors with everything from super cute chick deviled eggs to eggshell planters you can make together to celebrate spring!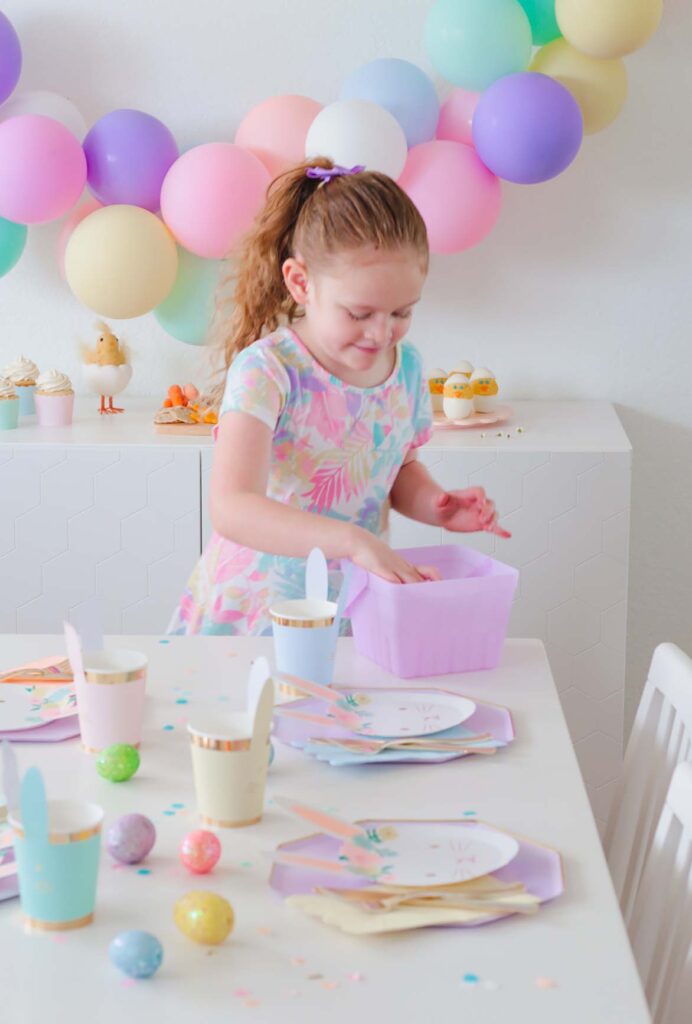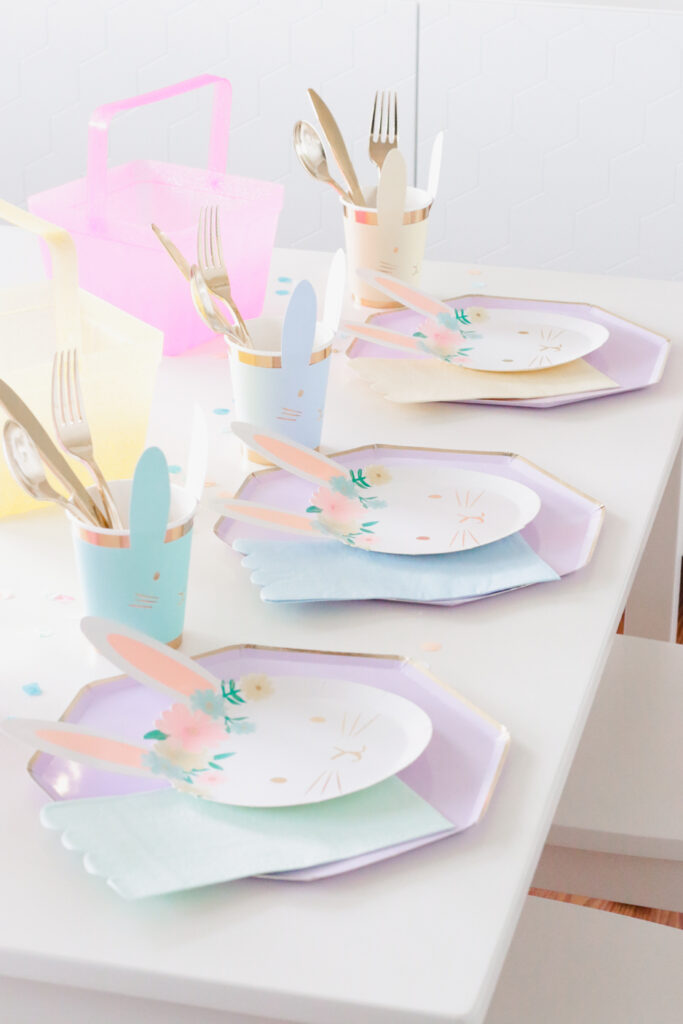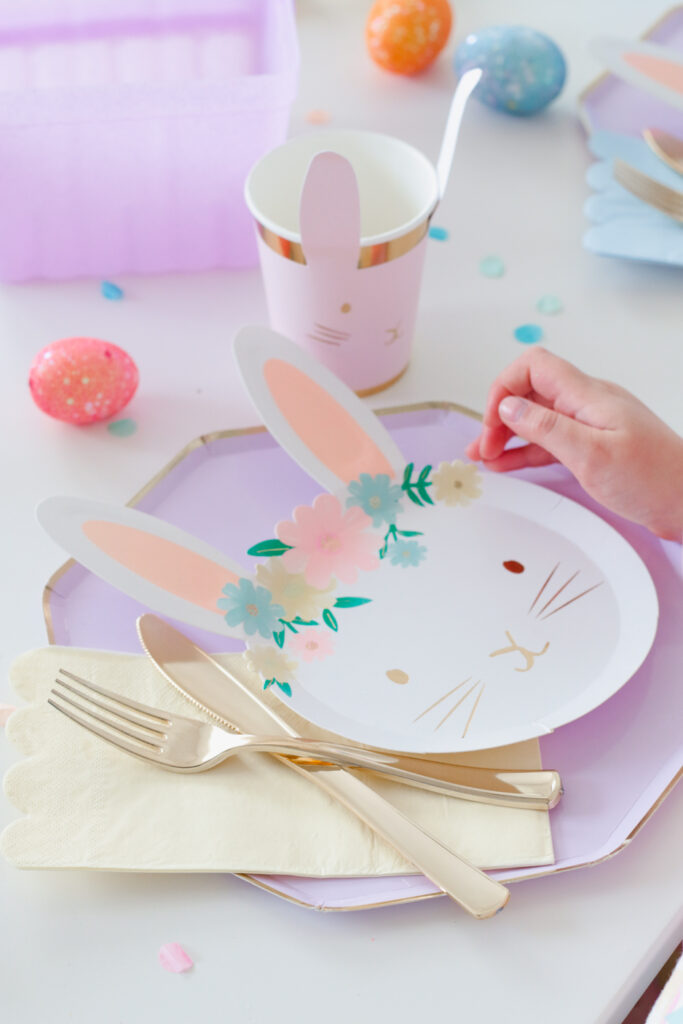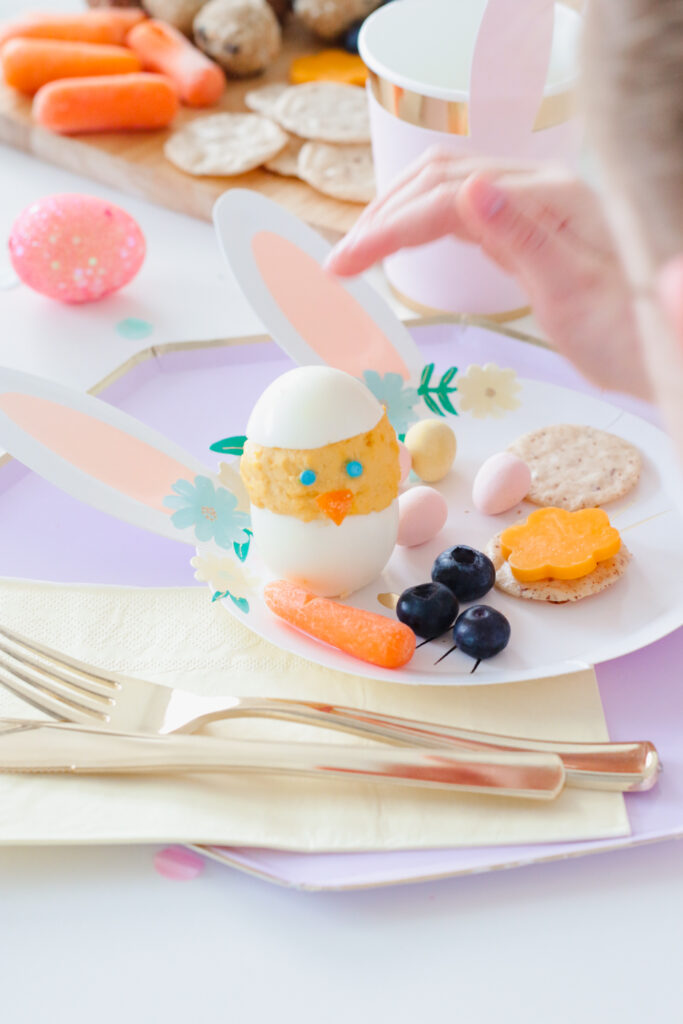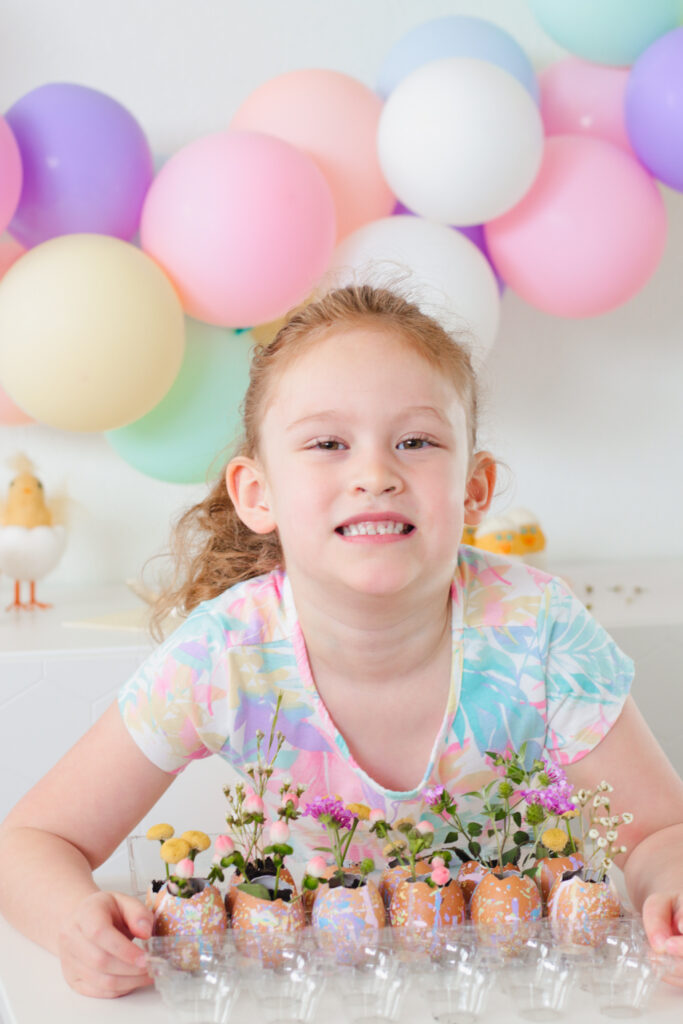 It was tough to stay indoors with spring blooming all around us, but given the current situation across the globe, we knew that it was safest to bring the fun indoors. The kids had a blast regardless!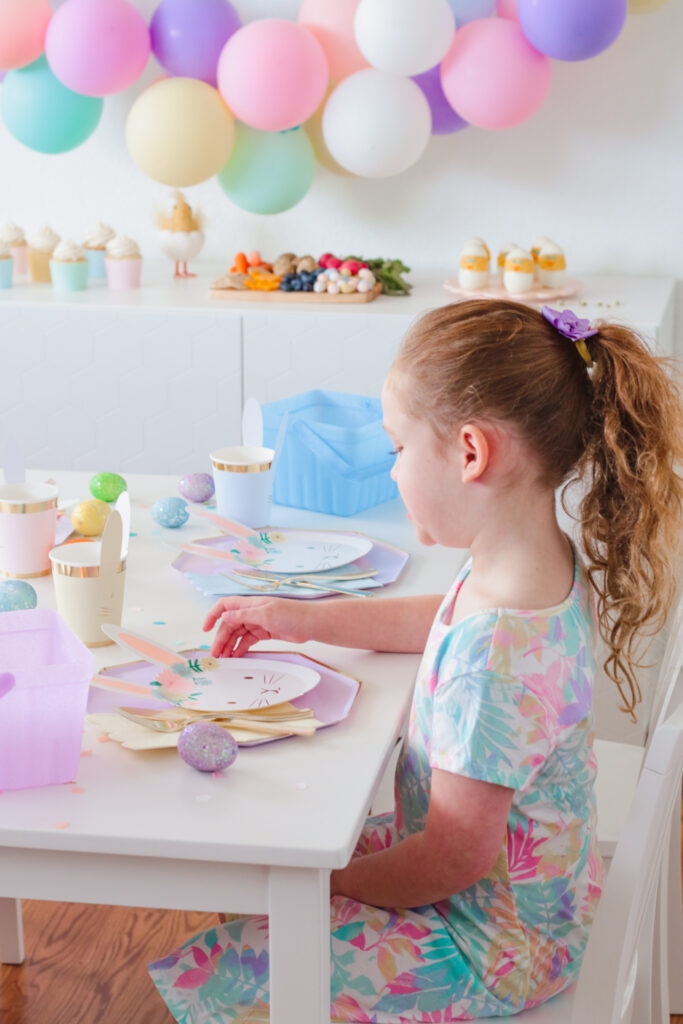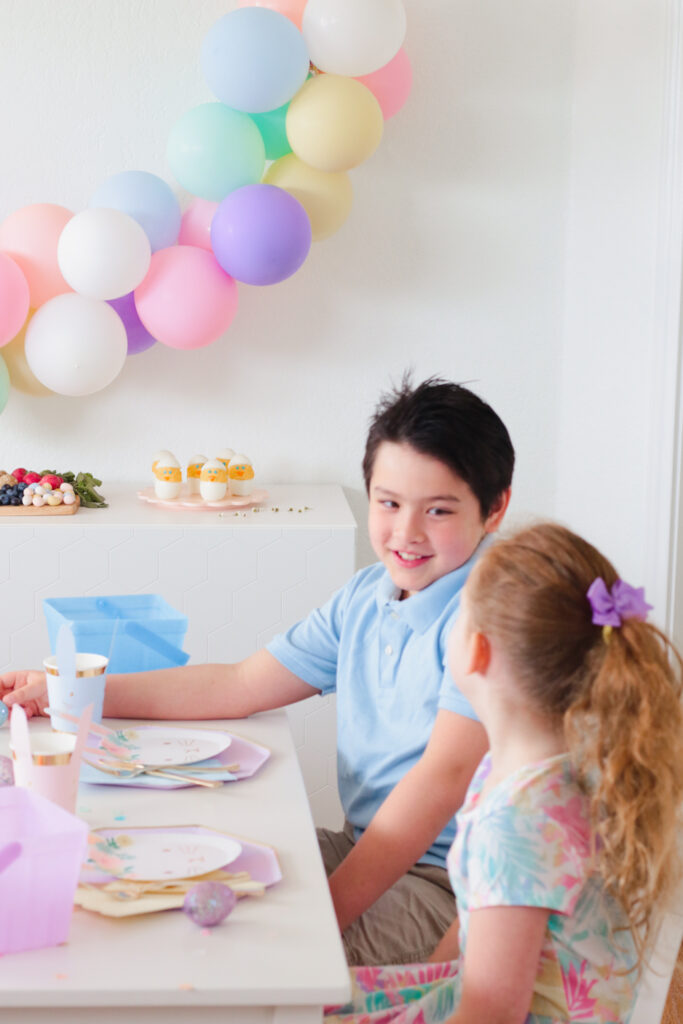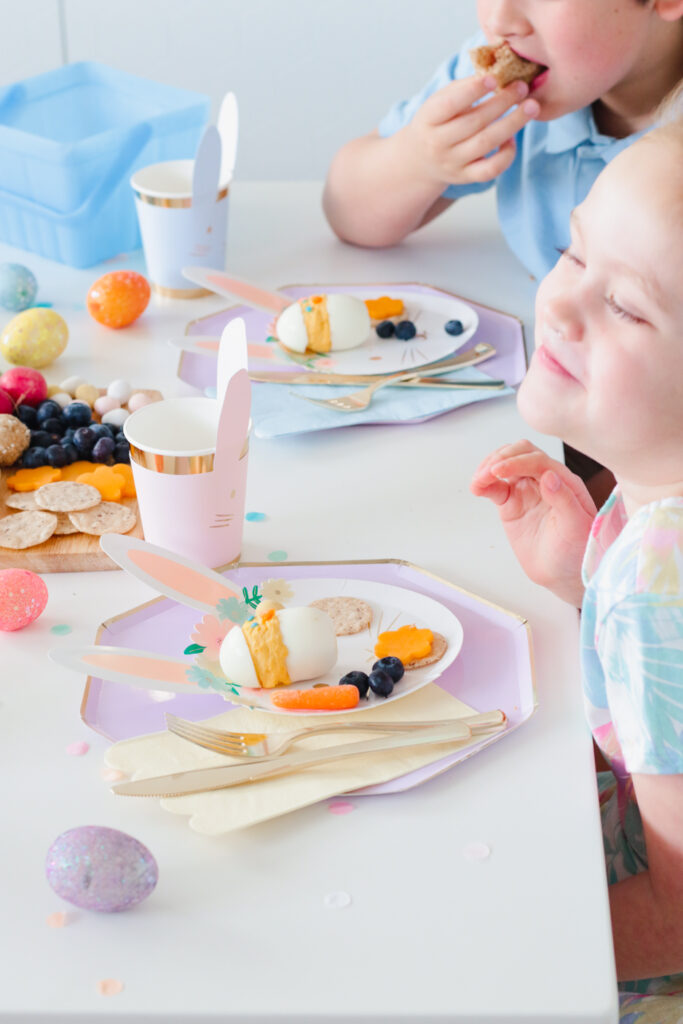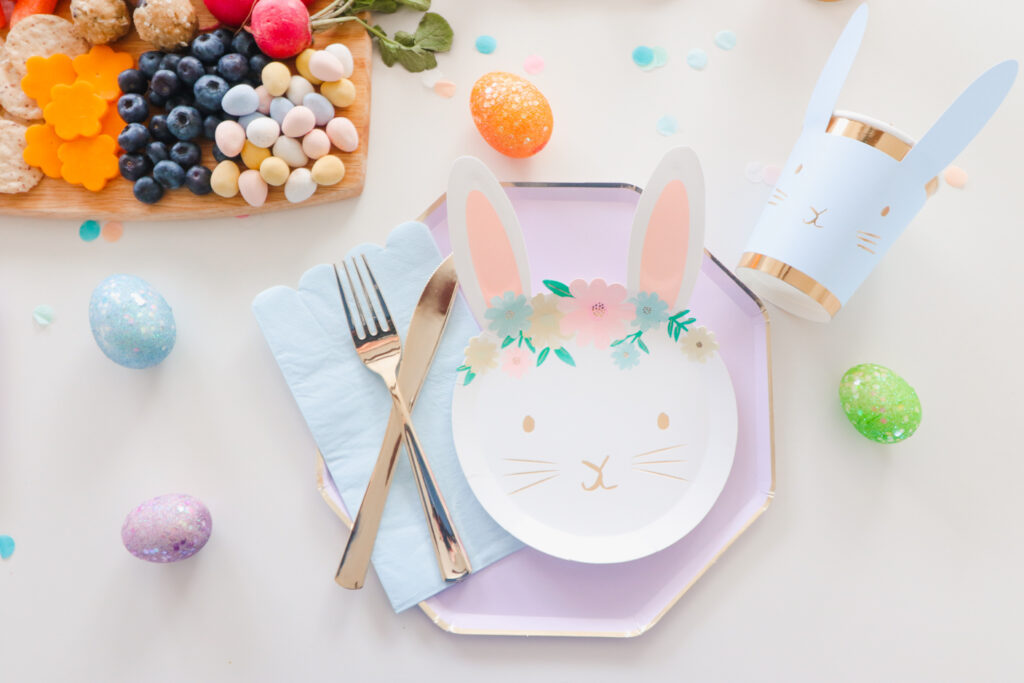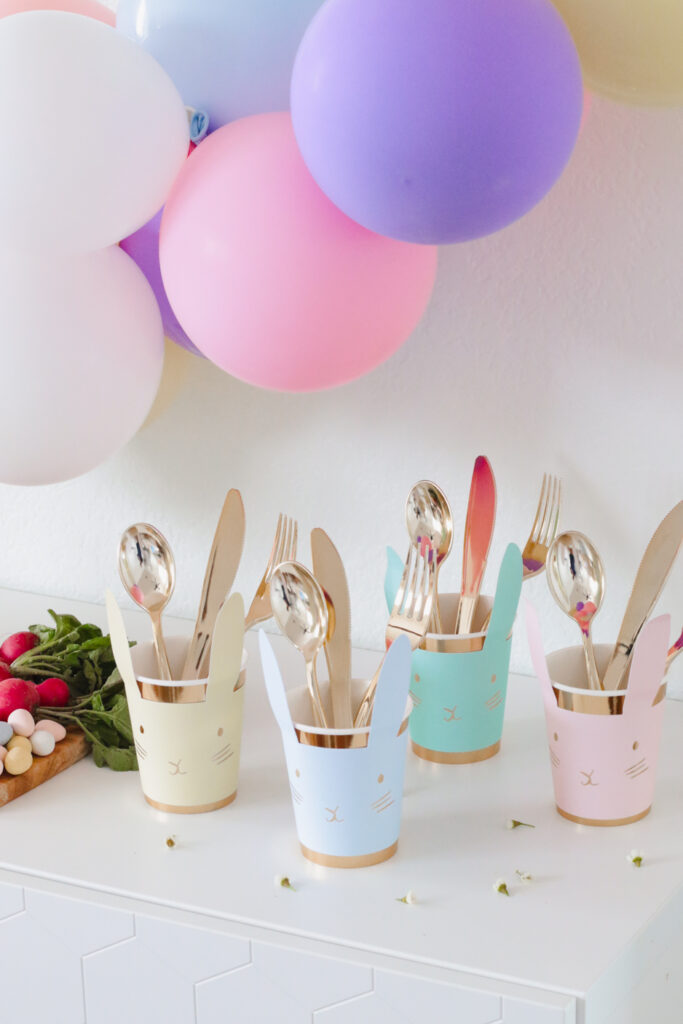 If you are planning on a casual Easter party for your little ones , I hope you enjoy these fun yet easy ideas. To make an event memorable for the kids, the party doesn't need to be over the top. In fact, in my experience, simpler is better. So let's get the party started, my friends!

Select an invitation:
Set the tone for your Easter event with a fun invitation. A themed invitation will give your guests an idea of what to expect: Easter Egg Hunt? Easter Brunch? Easter Picnic? Be sure to explain what type of event they are being invited to.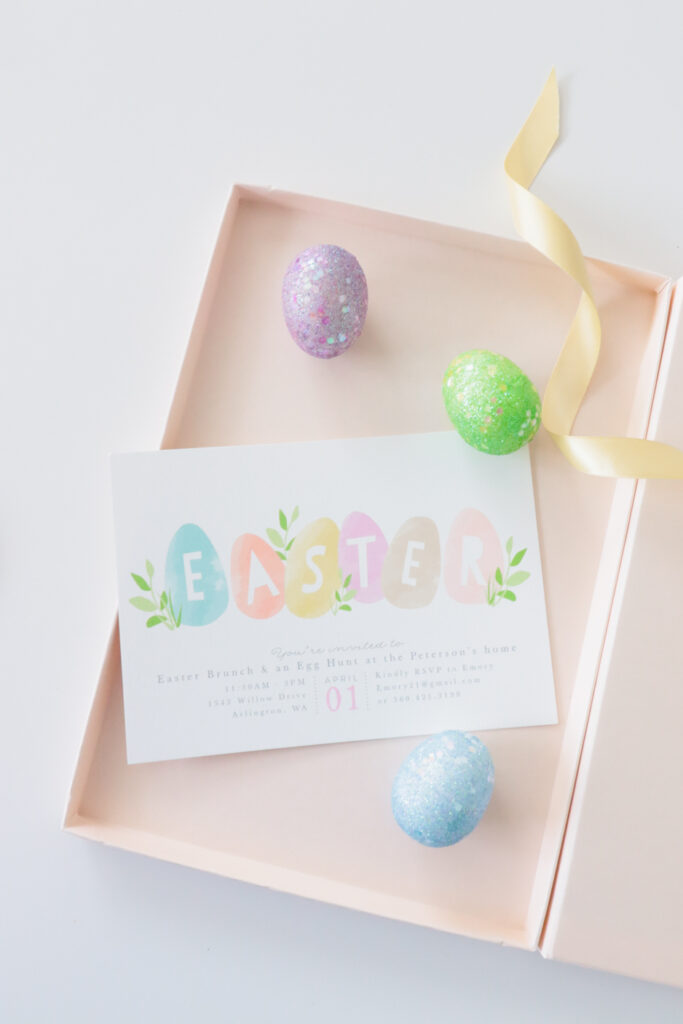 Picnic food
A picnic menu is one of my favorites to make, simply because I can mix store bought items with a few homemade finger foods. This makes planning a party menu so much easier.

For our Easter picnic, I created a Spring Charcuterie board complete with crackers and flower shaped cheese (I used cheese slices and a mini flower cutter), fruits and veggies, homemade energy balls (which are my kids' favorite snack) and mini chocolate eggs.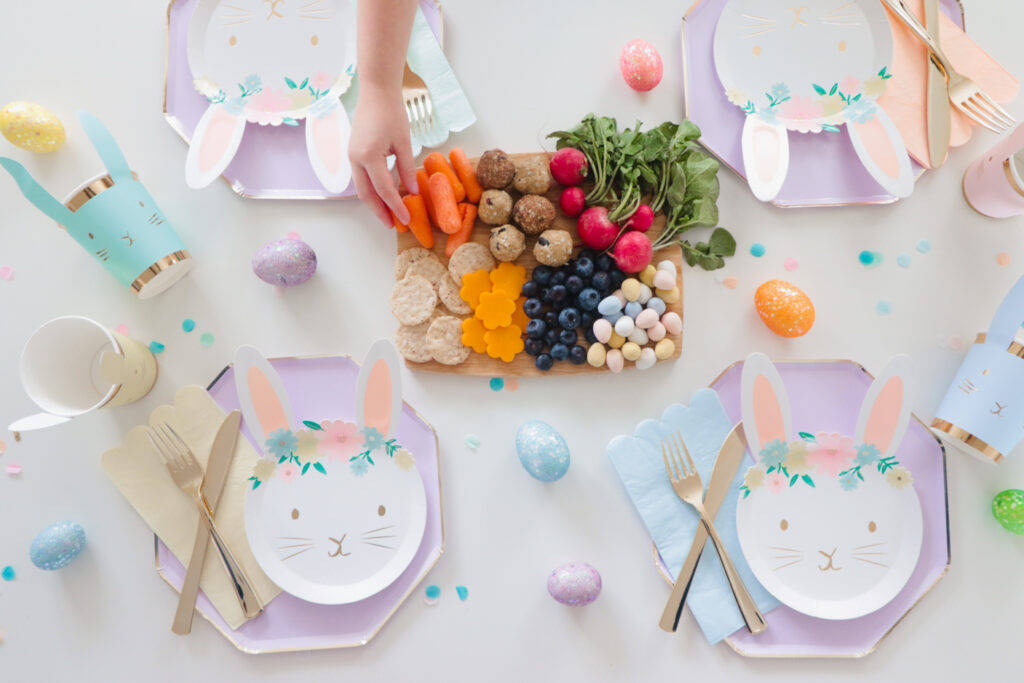 To create a perfect charcuterie board, there's no right or wrong. You simply add whatever you think your guest will enjoy most!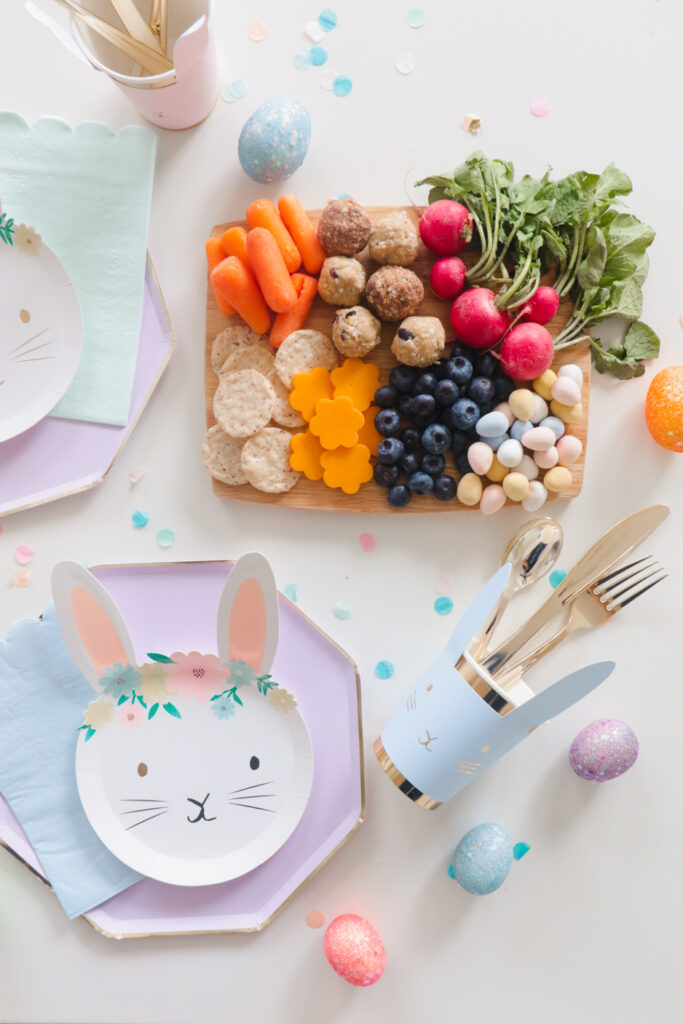 For our homemade dish, the kids and I made little yellow chick deviled eggs. Since this is a kids party, I didn't want to be too adventurous, so I just made a classic deviled eggs recipe, making sure the yolk mixture was not too runny so I could use a cookie scoop to create the chicks.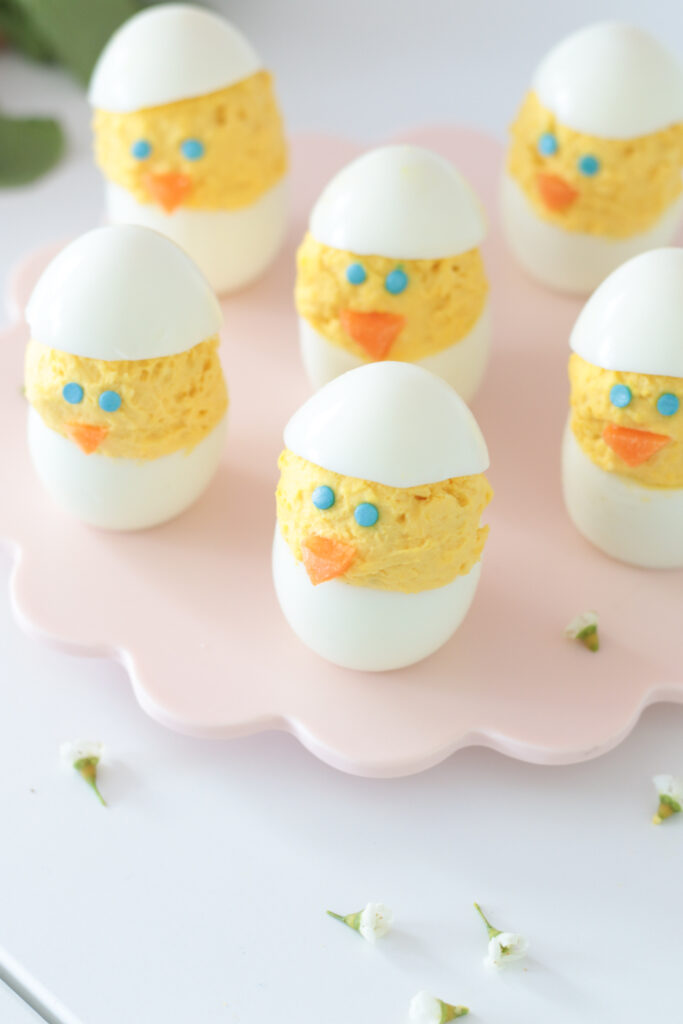 My kids were not so sure about peeling the hard boiled eggs and using the cookie scoop so I took care of that portion, and they happily decorated the chicks using blue confetti sprinkles for the eyes and carrots for the nose.
Making deviled eggs is simple and requires very few ingredients. I have been using Nellie's Free Range Eggs for almost a year now, and I love the very brightly colored yolks and how much better these eggs taste than factory farm eggs. As you may have noticed, my family consumes a lot of eggs weekly, so my husband and I make sure we purchase the most nutritious, wholesome eggs for our family. Knowing that Nellie's Free Range Eggs are Certified Humane is very important to us.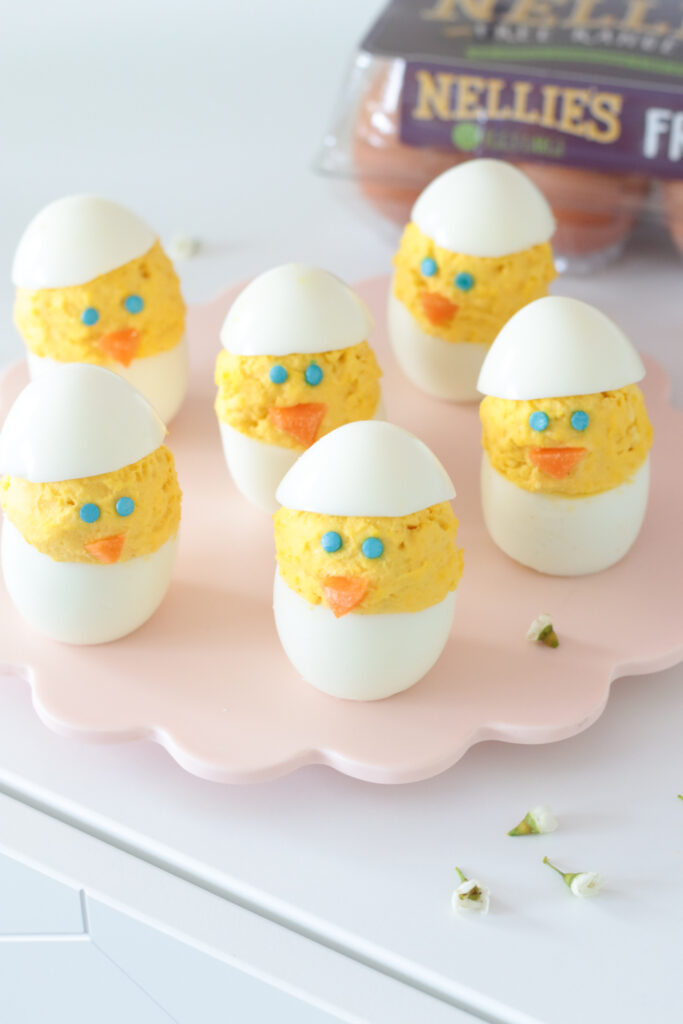 INGREDIENTS:
12 large Nellie's Free Range Eggs, hard-boiled and peeled
6 tablespoons organic mayonnaise
3 teaspoons Dijon mustard
Kosher salt and freshly ground black pepper, to taste
Carrots, for decoration (nose)
Sprinkles, for decoration (eyes; you can also use capers)
INSTRUCTIONS:
Cut off the top third of the eggs . Remove yolks and put them in a bowl.
Add mayonnaise, mustard, salt and pepper to the yolks and mash together until well blended.
Scoop the mixture into the bottom half of the egg whites using a cookie scoop. Note: If your mixture is not firm enough to scoop, add extra mashed, cooked yolks to your mixture until desired consistency is achieved.
Decorate them using a carrot piece for the nose, and sprinkles or capers for the eyes.
I normally let the kids enjoy their picnic food before the activity. That will give them the energy they need to work on their craft.

PARTY ACTIVITY: DIY DECORATIVE EGGSHELL PLANTERS
For our party activity, we made planters using eggshells. My kids absolutely loved putting these planters together! They thought it was fun and very relaxing (according to my son who can't sit still! )

We paint-splattered the eggshells the day before the party to get them ready for the activity. They turned out looking so fun and festive!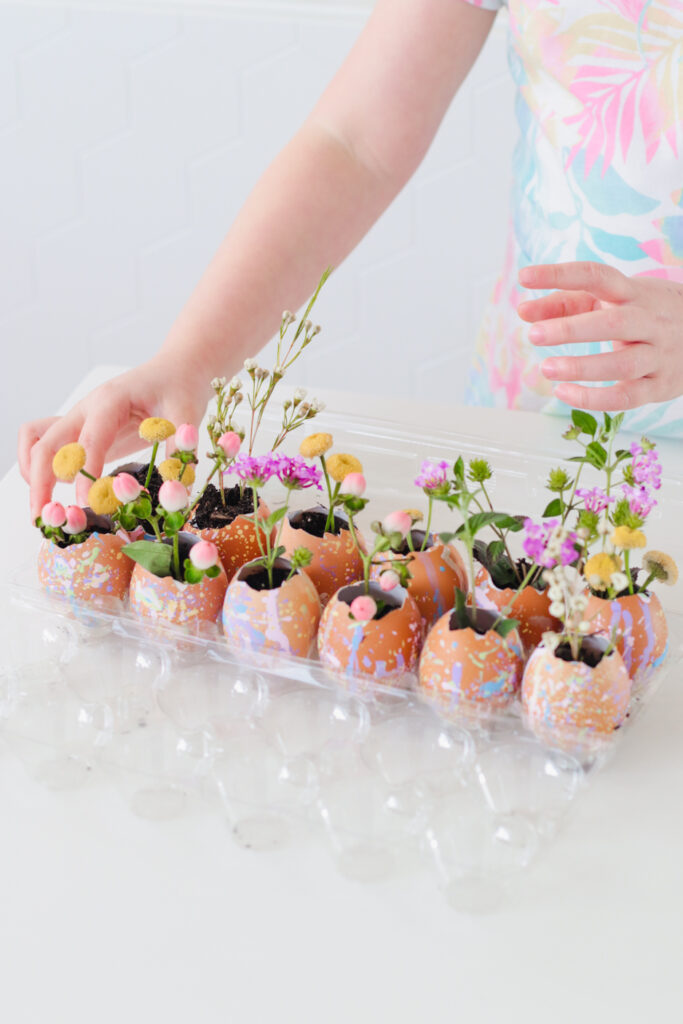 What you will need for this fun craft:
Acrylic paint
Paint brushes
Disposable mini cups
Paper towel
Organic potting soil
Disposable spoons and bowls
Small fresh flowers (gently remove about half the soil from around the roots)
Egg carton to display planters
Directions:
Cover a flat surface with paper towels or newspaper to arrange your eggs. I recommend doing this process outside as it can get messy!
Gently tap the top of each egg against a hard surface until it has started to crack. Carefully remove pieces of shell from the very top of the egg, leaving about three quarters of the remaining shell intact. Pour out the yolks and whites, then wash and dry empty shells.
Fill up disposable mini cups with paint in the colors of your choice.
Using a brush, start splattering paint by tapping your paint brush with your index finger. Let the shells dry completely.
Time for the kids to finish their planters!

Fill up disposable mini bowls with potting soil and let the kids have fun creating their own egg shell planters by adding soil to each egg. The kids were so thrilled with the final result!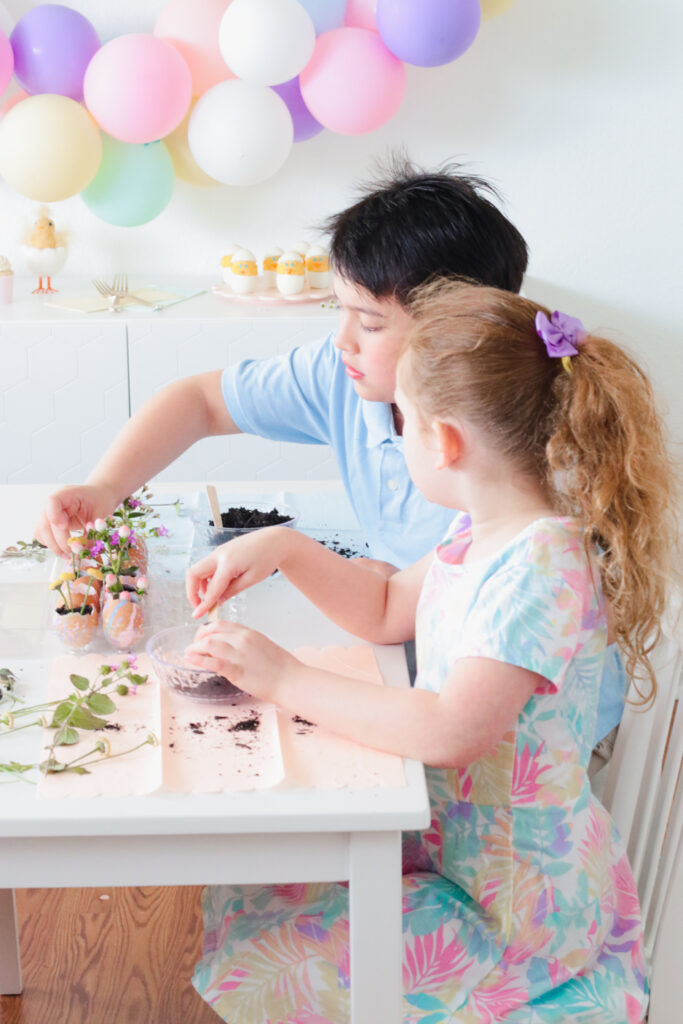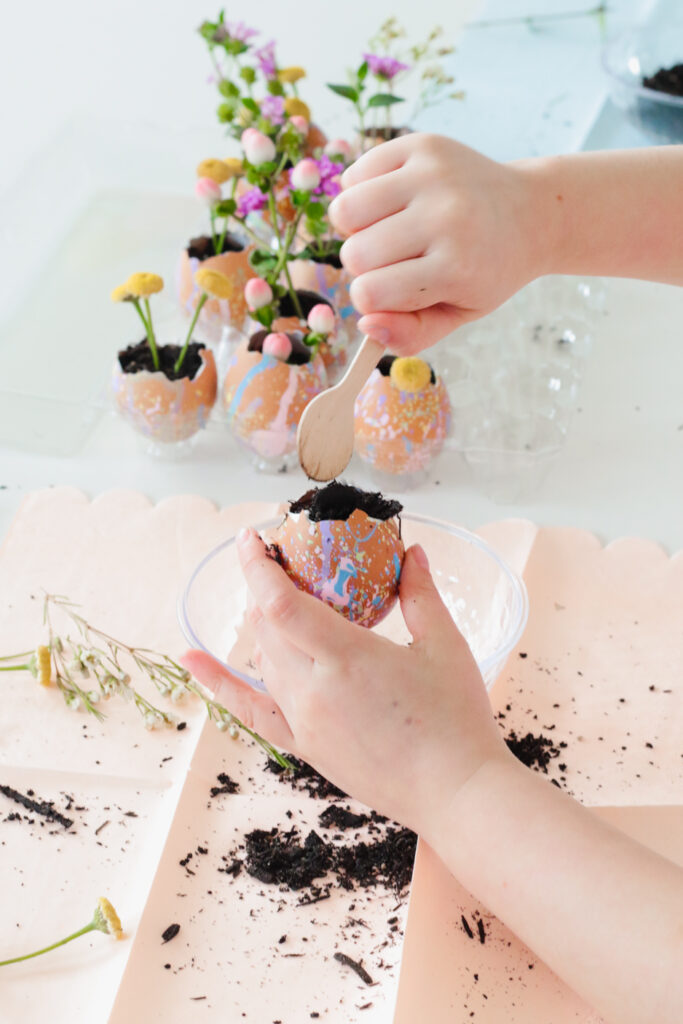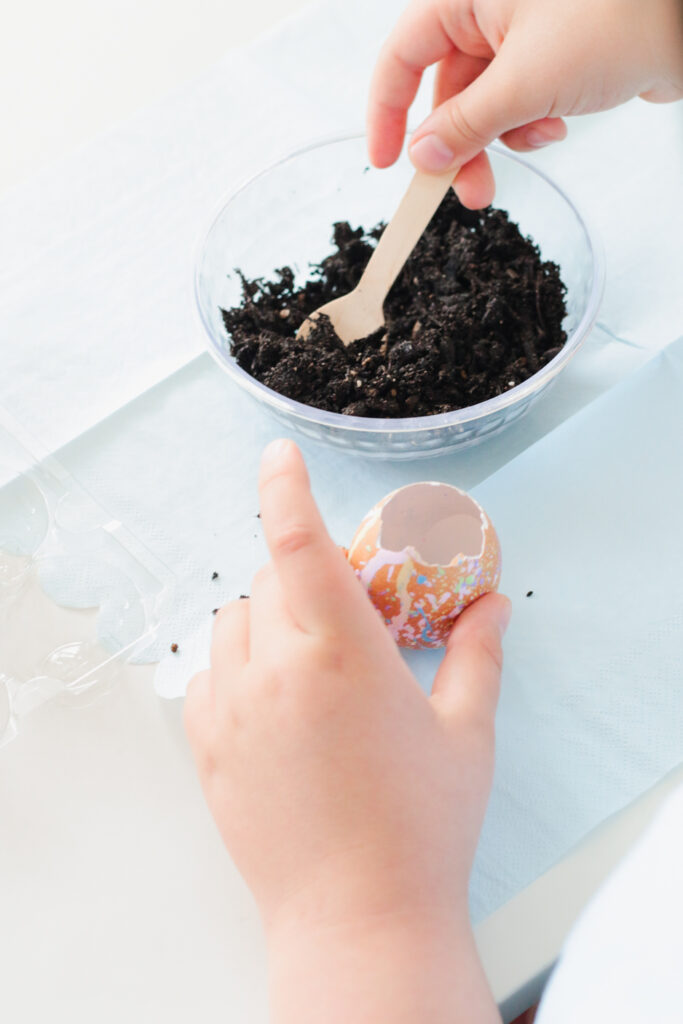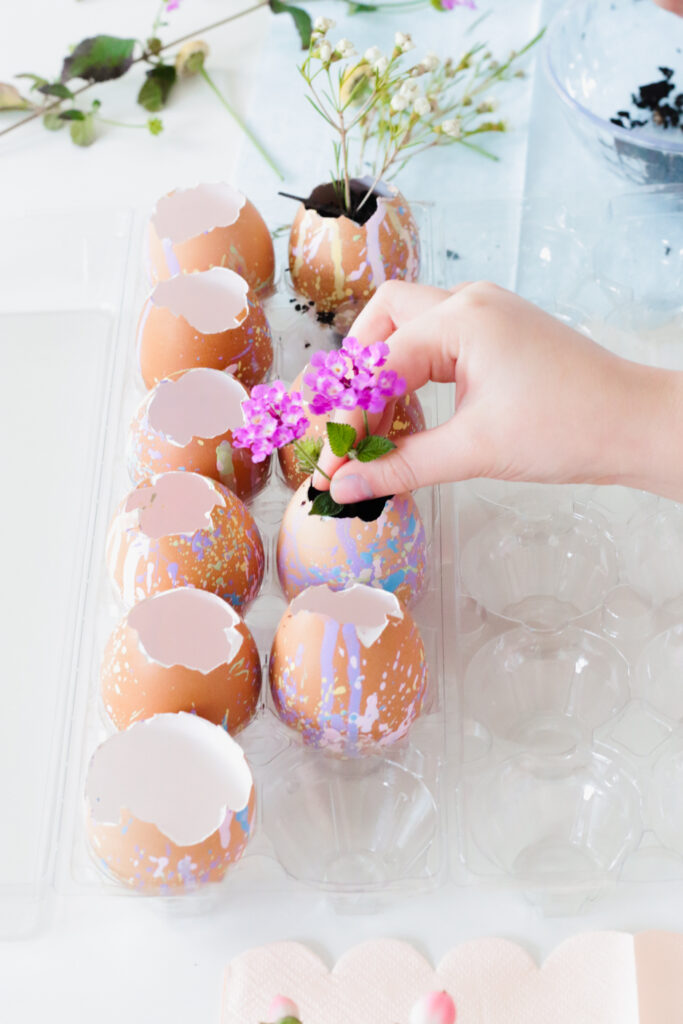 This activity is not only loads of fun for the whole family, but it makes the perfect spring decorative display too. These little flowers will definitely brighten up any corner of your house!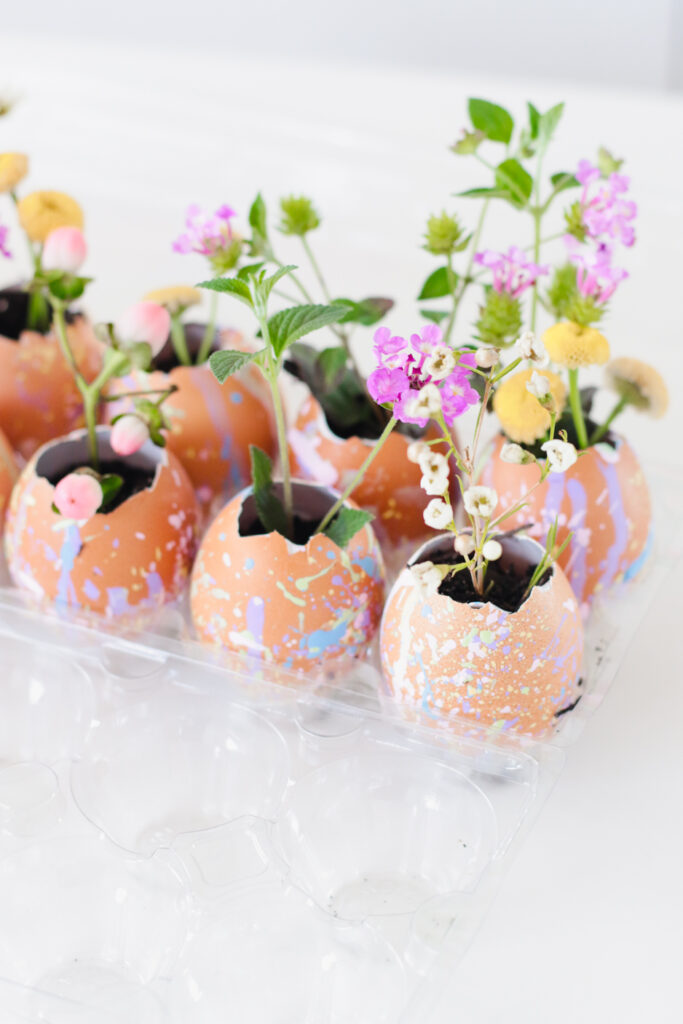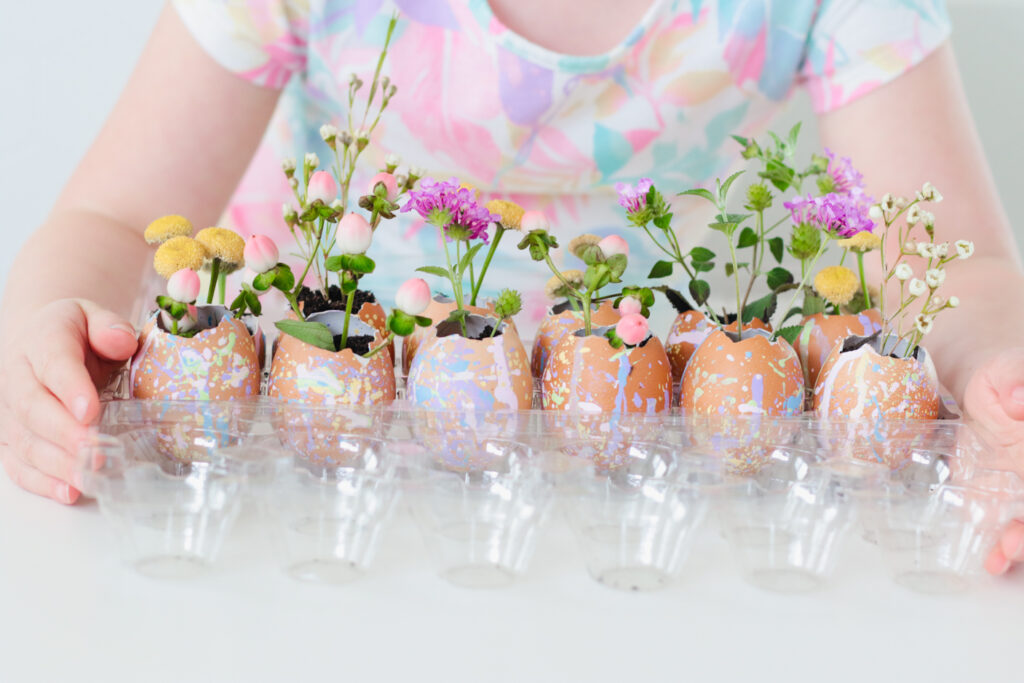 I hope you enjoyed these Easter Indoor Picnic ideas, my friends! Let's all add some much needed color and cheer to our homes this spring!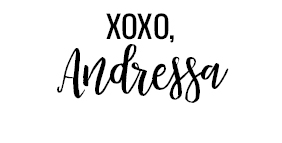 Styling & Photography: Andressa Hara of Twinkle Twinkle Little Party
Bunny plates, cups and napkins: Paper and Parties
Watercolor Eggs Invitation: Minted