Twinkle Twinkle Little Party is part of the Amazon Influencer Program. This post contains affiliate links to Andressa's favorite Mother's Day Gift Ideas from Amazon. We hope you enjoy our selection!
I can't believe Mother's Day is almost here. This year is flying by, friends! Looking for last minute gift ideas for Mother's Day? Check out my fabulous selection to make your shopping experience on Amazon a little easier! I carefully curated these beautiful gift ideas!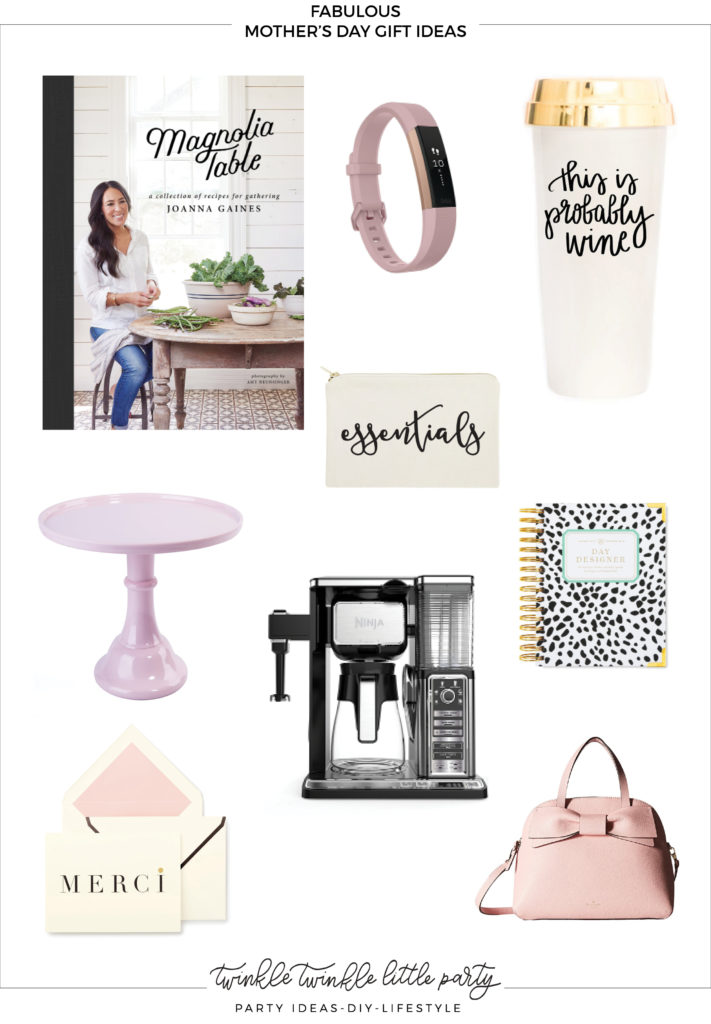 For moms who love to cook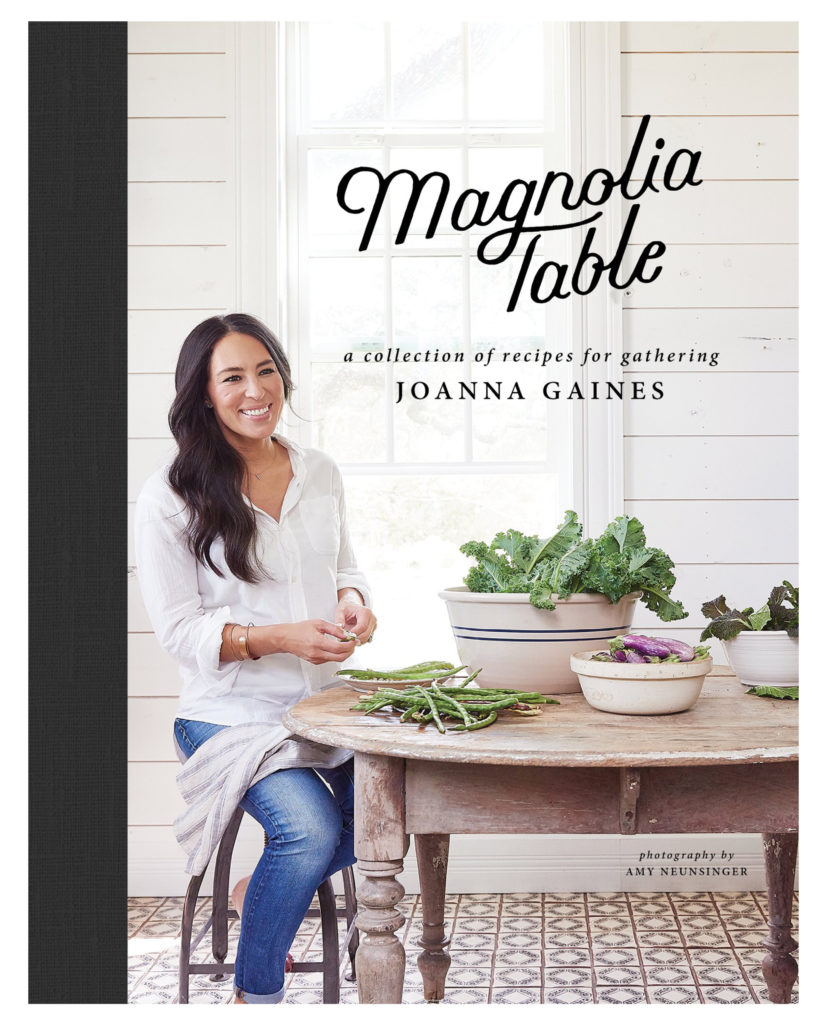 Magnolia Table is infused with Joanna Gaines' warmth and passion for all things family, prepared and served straight from the heart of her home, with recipes inspired by dozens of Gaines family favorites and classic comfort selections from the couple's new Waco restaurant, Magnolia Table.
For moms who love to stay fit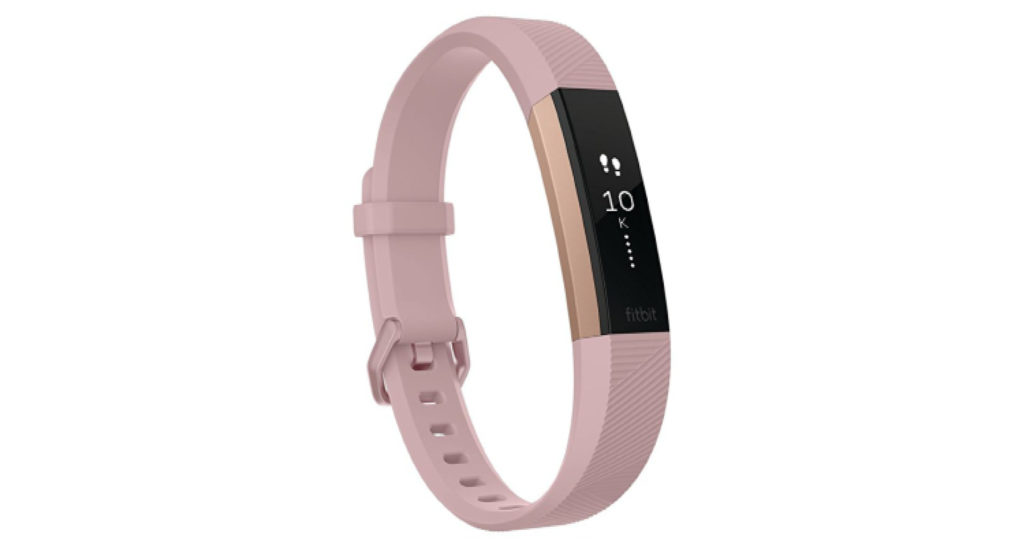 Pink Rose Gold Fitbit – She can see how working out more can improve her health by comparing her resting heart rate trends to her activity!
For moms who love to live a well-organized life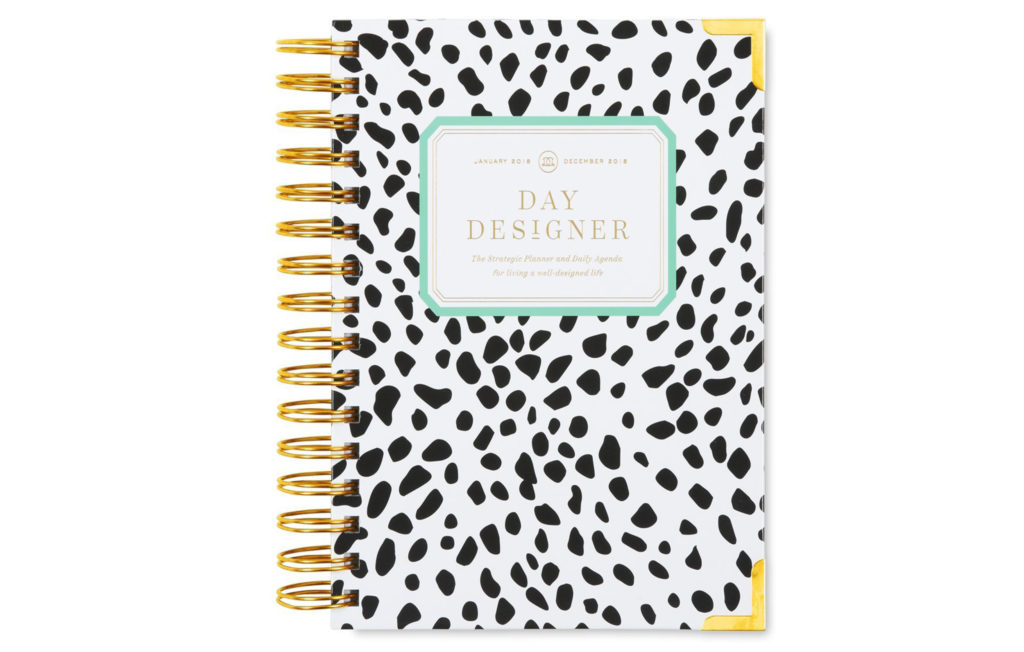 The Day Designer – This calendar year planner features 12 full months for easy planning throughout the entire year!
For moms who love to entertain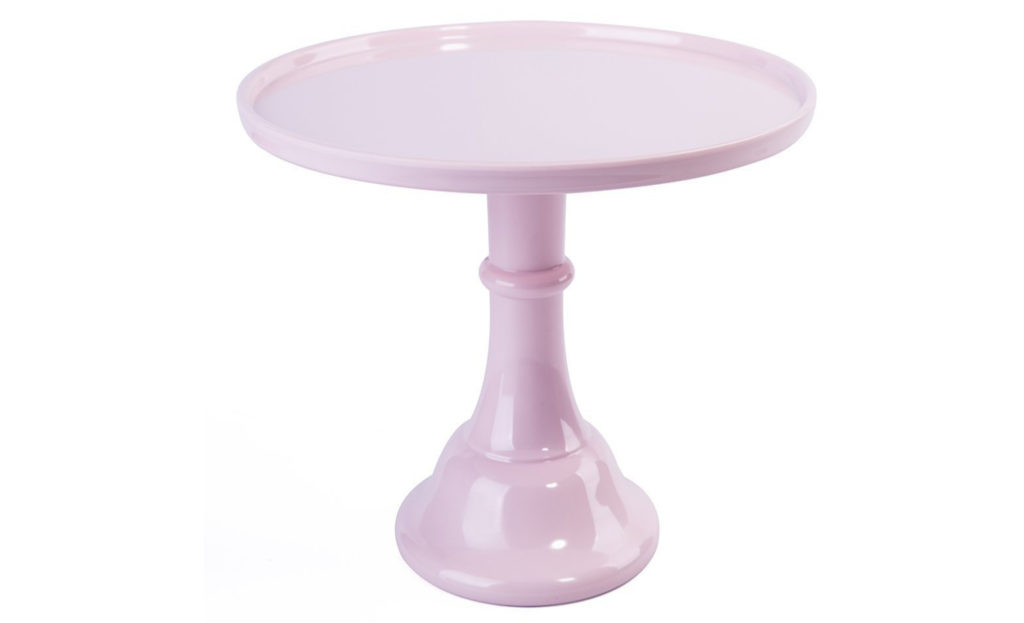 Pink Cake Stand –  This beautiful pink cake stand is perfect for entertaining at home.
For moms who love beautiful stationery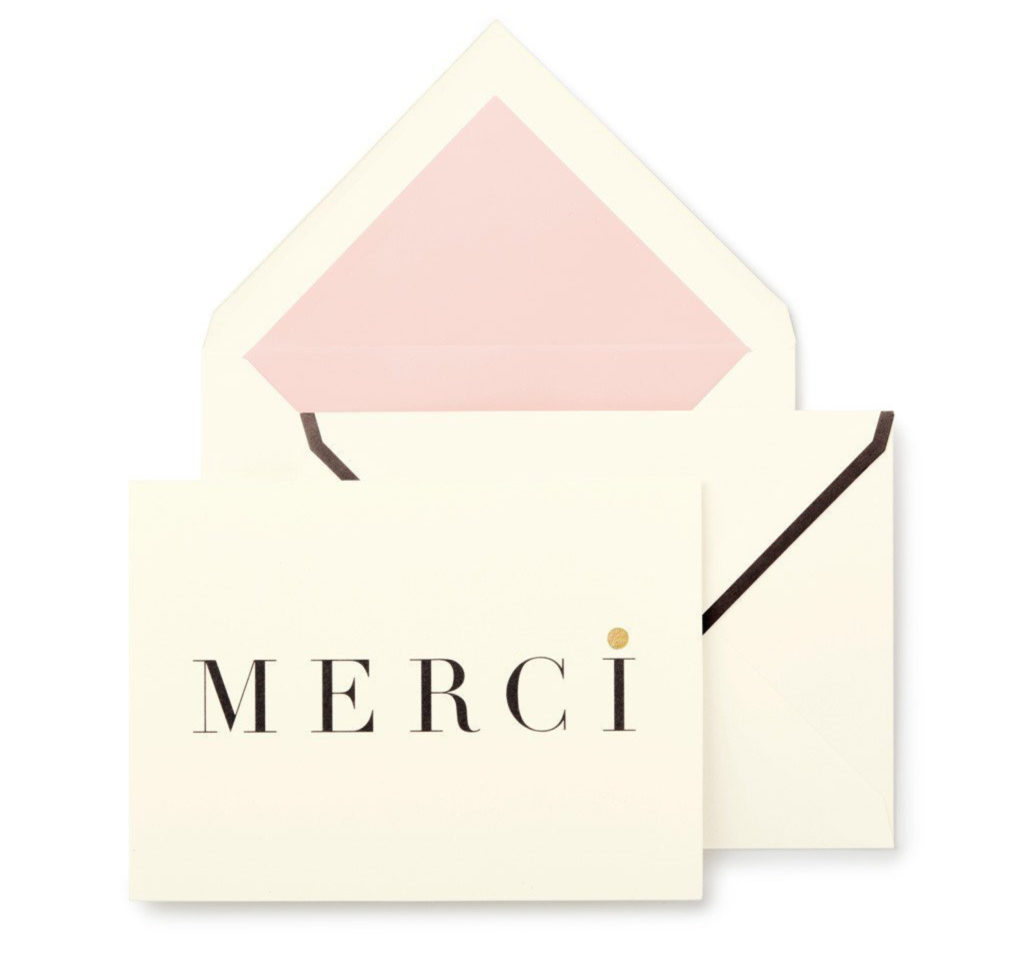 Kate Spade Thank You Cards – These 'Merci' cards are simply fabulous if your mom loves to write thank you notes!
For moms who are coffee lovers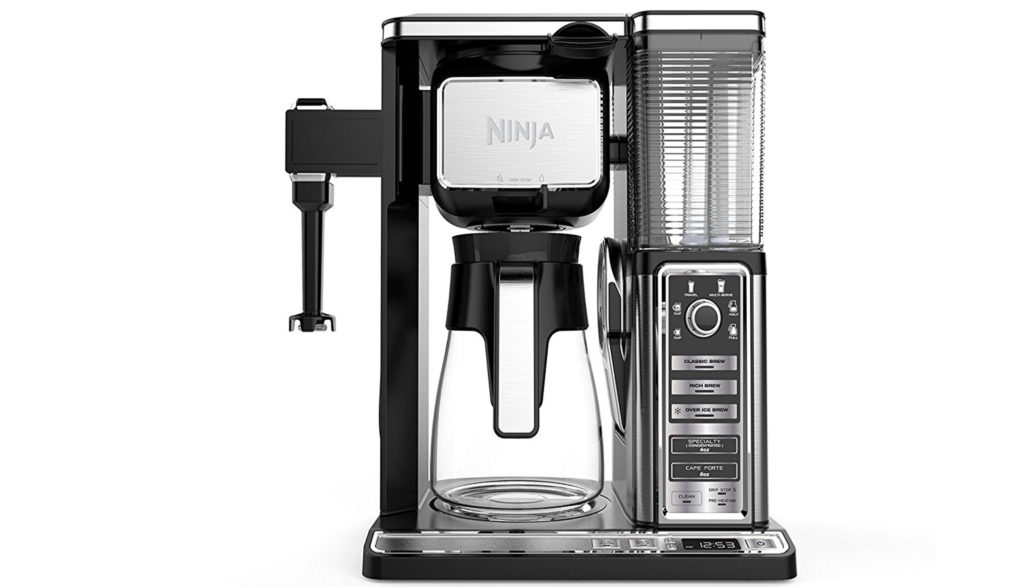 Ninja Coffee Bar Brewer System – Built-In frother to brew, froth and drink-all in your favorite mug! I simply love mine!
For moms who love coffee on-the-go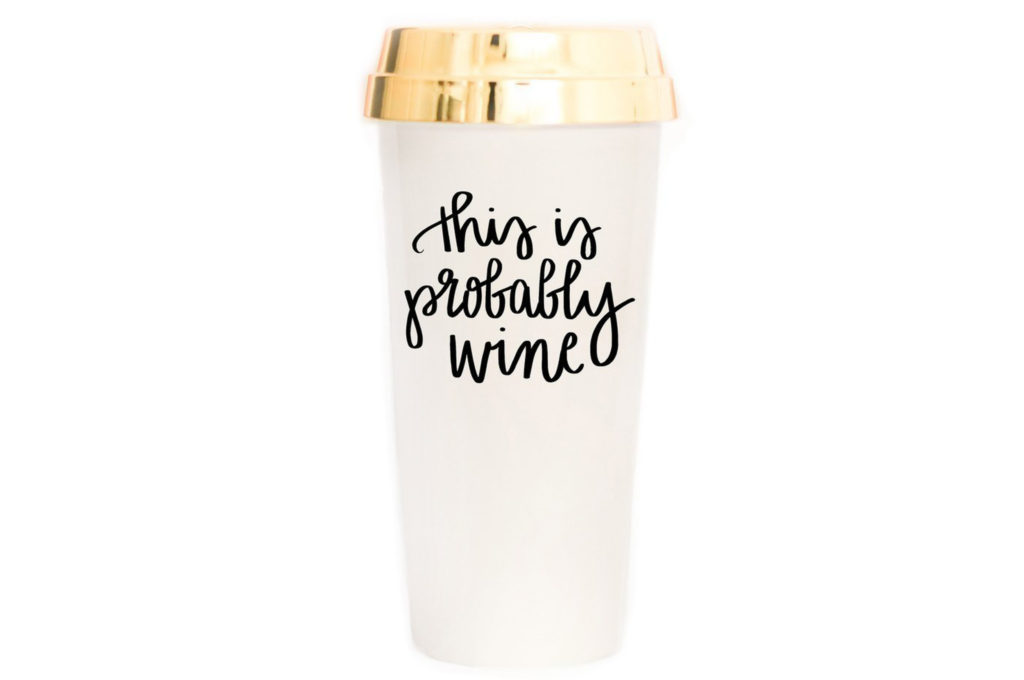 This is Probably Wine Travel Mug – for those moms who can't have their wine first thing in the morning but would love.
For moms who love to carry their essentials everywhere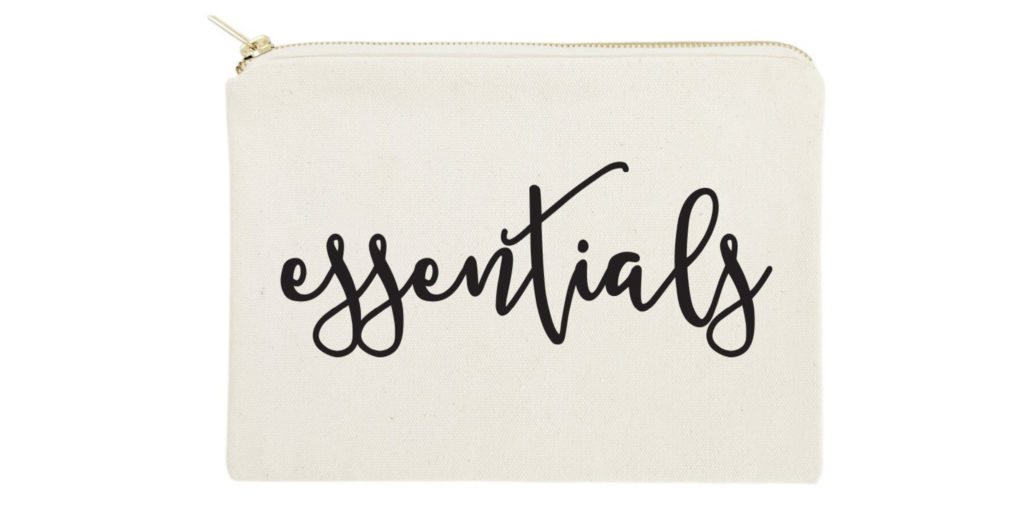 Cosmetic Bag and Travel Make Up Pouch – Perfect for travel, these makeup pouches can not only be filled with cosmetics but can serve as an everyday bag for your headphones, cell phone, sunglasses, and keys
For the fashionable moms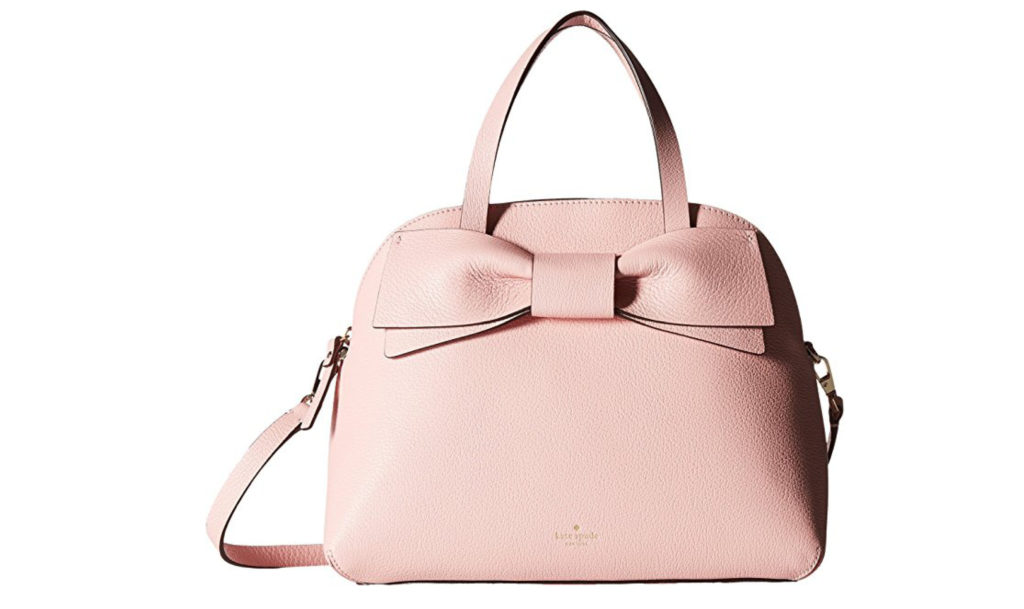 Kate Spade New York Womens Olive Drive Lottie – Any mom would be thrilled to sport this feminine pink bag.
Surprise your sweet mom this Mother's Day with something she really loves and will use daily!
and don't forget to check out the lovely party ideas available on our blog. See below:
How to host a Boss Mom's breakfast for Mother's Day
How to host a lovely Mother's Day Brunch
Quick and Easy Mother's Day Brunch Ideas
Free Mother's Day Digital Prints
Have a wonderful Mother's Day, friends!