Hello, friends! As promised I am sharing how I created this fun DIY Paper Flower Garland! It makes the perfect party or home décor!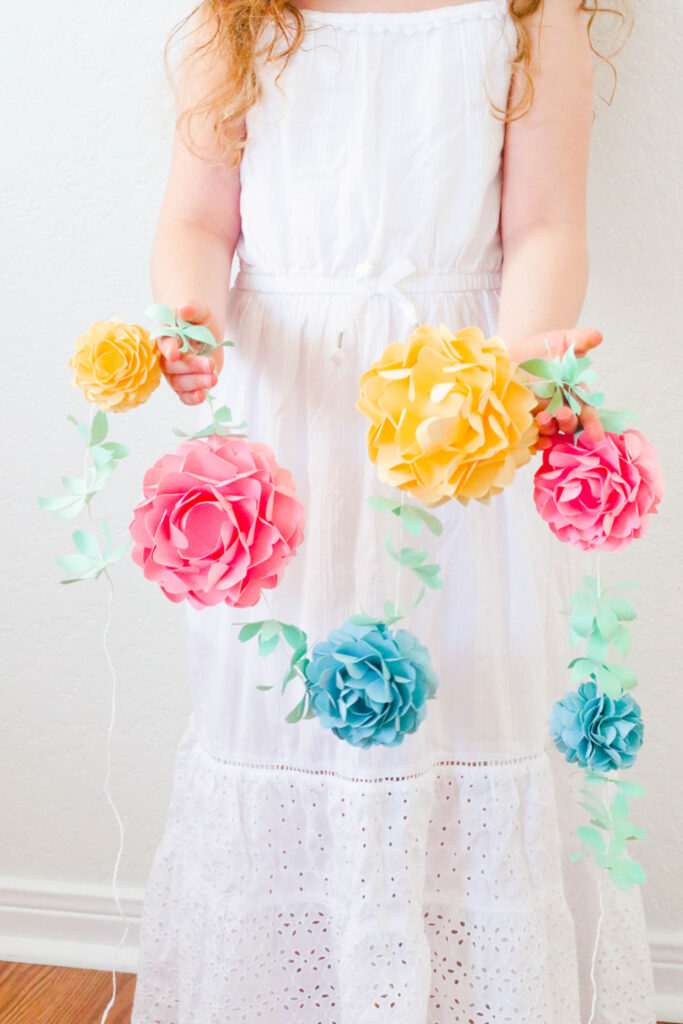 My 6-year-old daughter and I have been trying to work on a DIY project weekly. It's a great way for us to bond and take a break from daily school assignments.
For our 1st project, we wanted to create something pretty we could use as a party décor to complement a kids spring tablescape. We loved how it turned out! It was the perfect addition!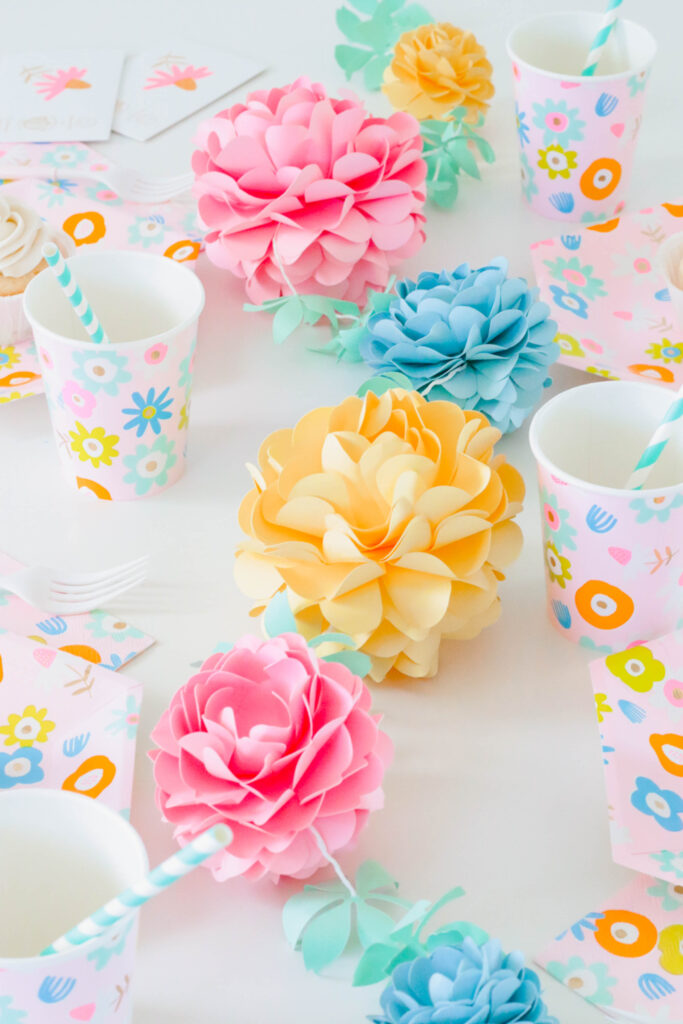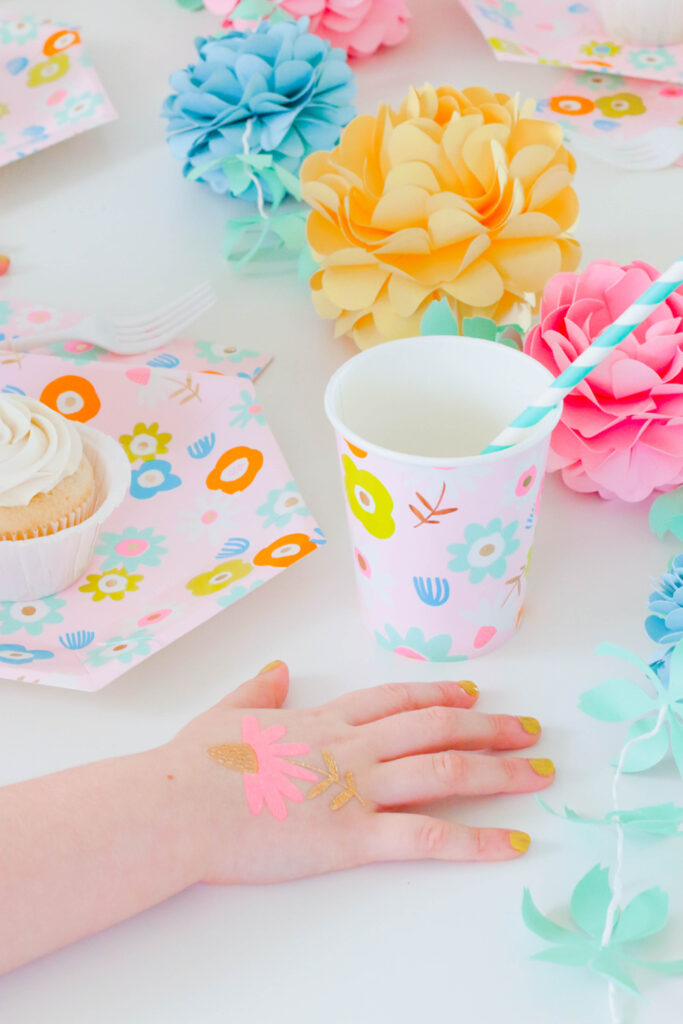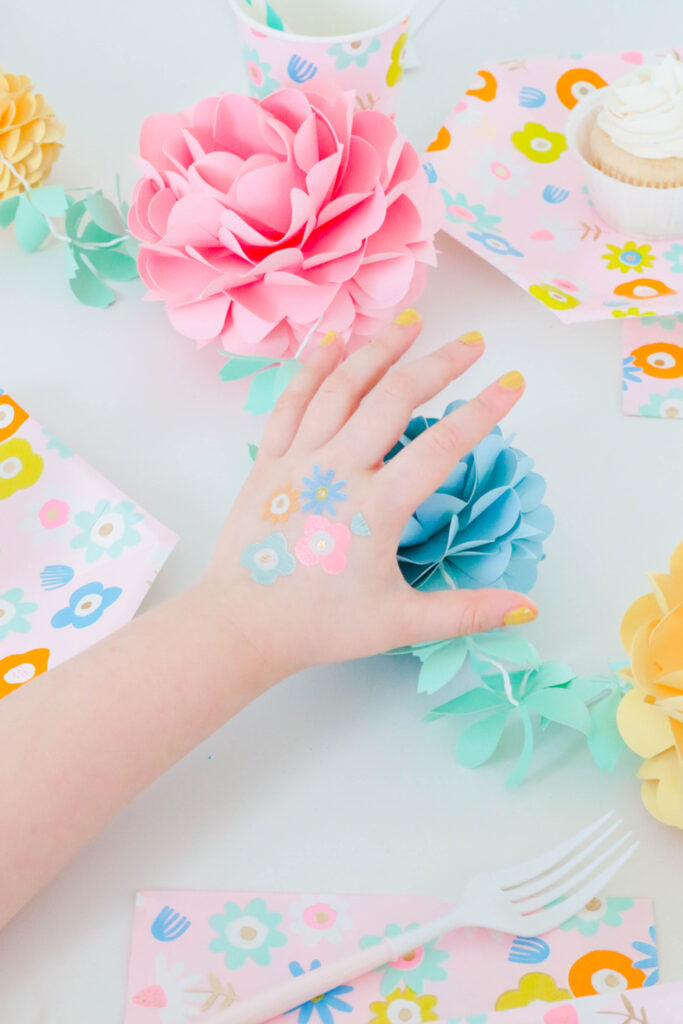 We used the Flower Template by Abbi Kirsten. We cut the templates (small, medium and large petal layers) and leaves using my cutting machine. If you don't have a cutting machine, you can print the template on cardstock and cut them out by hand.
I cut out 6 petal layers to make one flower, as per Abbi's instructions.
After all my flower petals and leaves were cut, I used a pencil as my dowel to curl the edges inwards. That's the time consuming part but it can be fun and relaxing!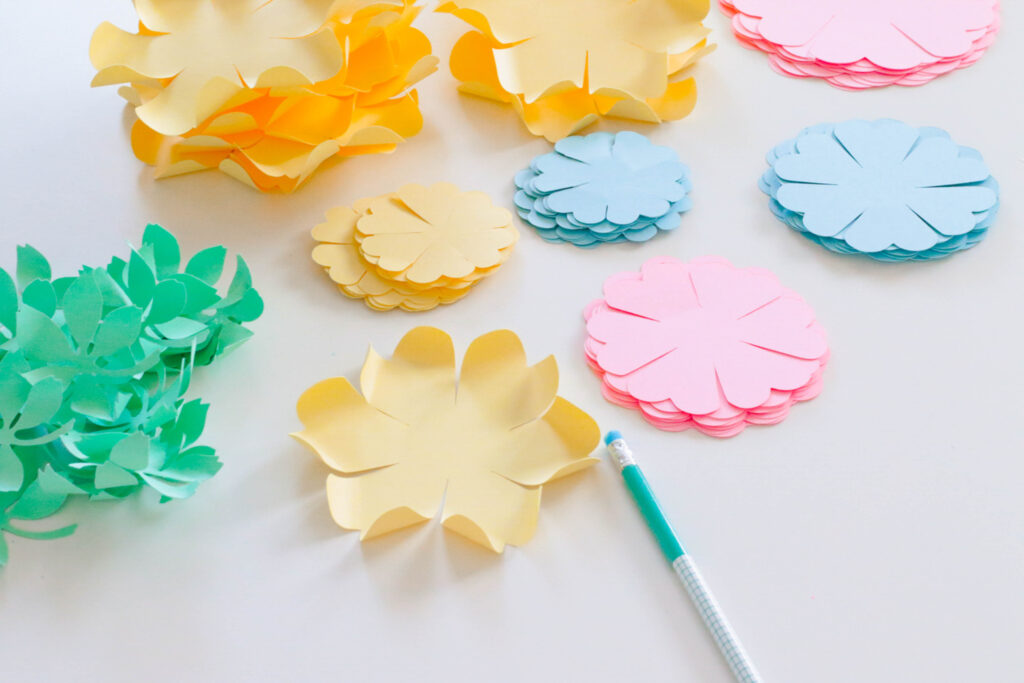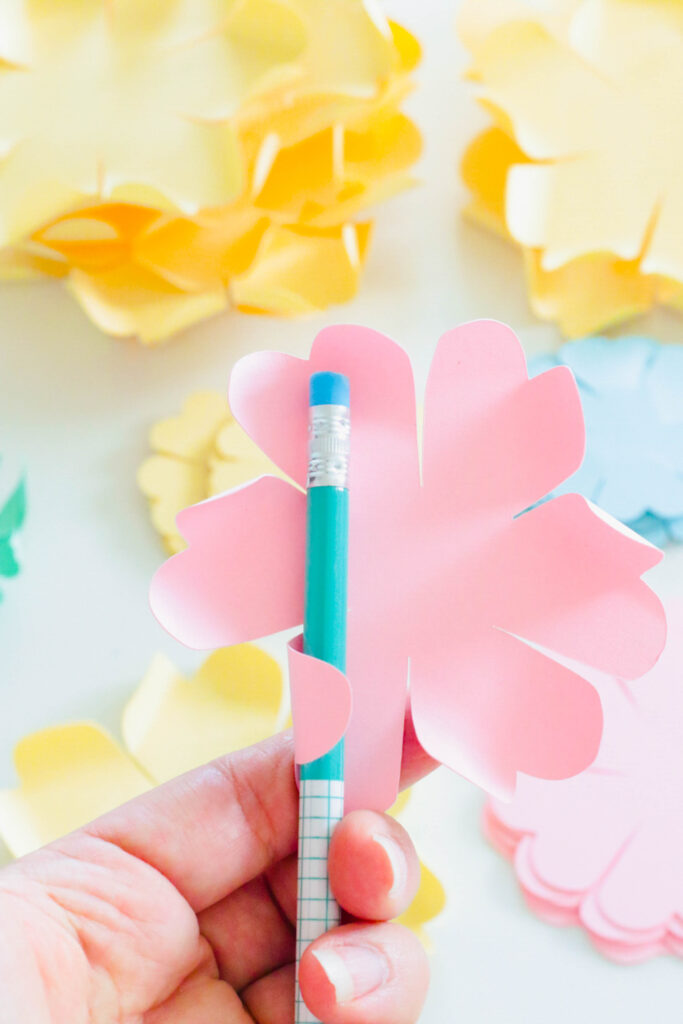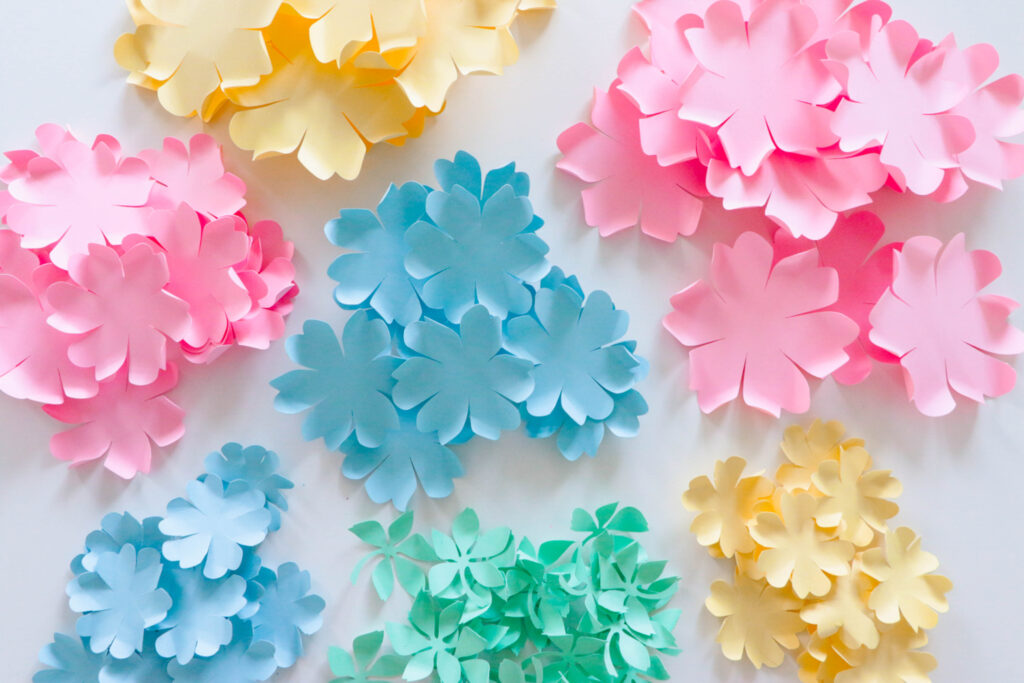 I improvised and used the tip of a paint brush handle to curl the flower petals by placing it on the palm of my hands. When you see the petals are standing up, they are ready for assembling!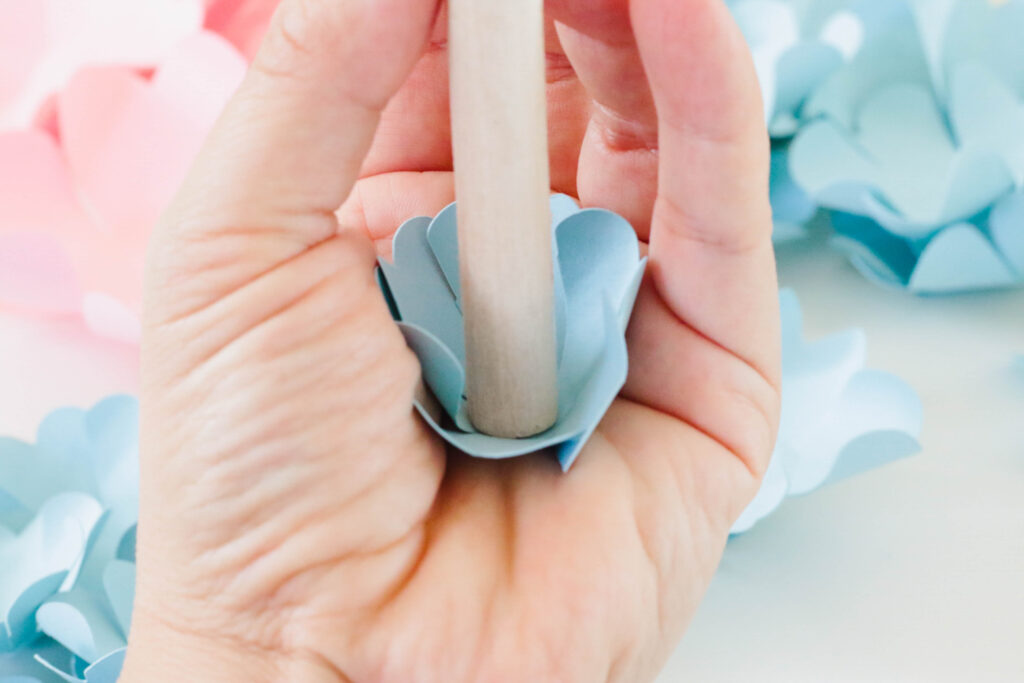 As I have mentioned, I used 6 petal layers to make one flower. I glued 3 of them together by alternating the petals so they are not directly stacked. See image below: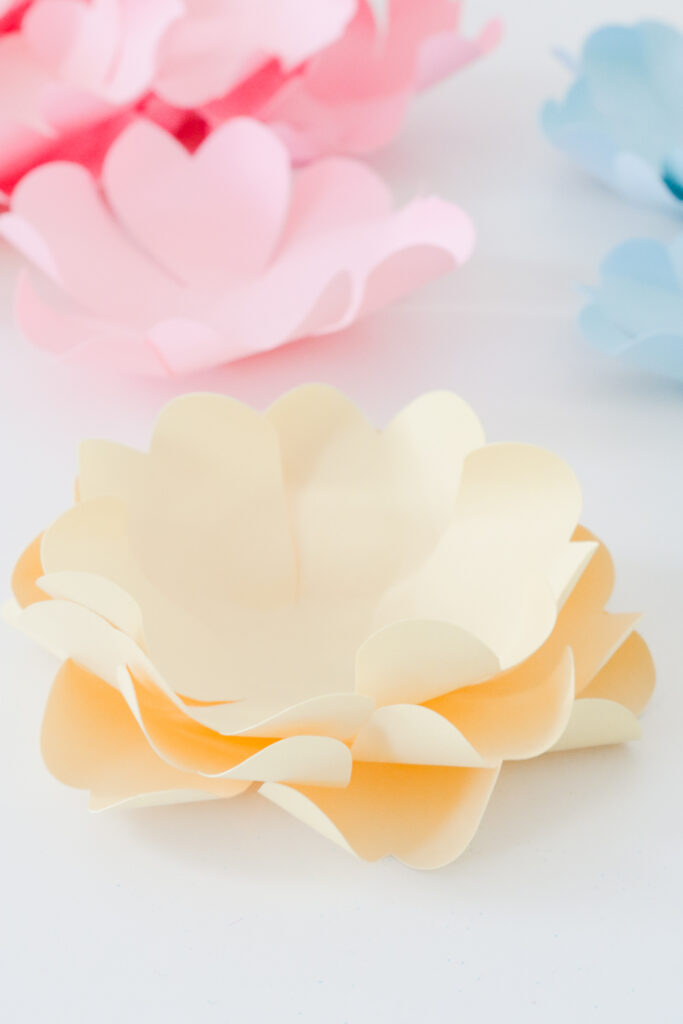 The three remaining petal layers, I folded them up by tucking all the petals in. I then glued the bottom to the other 3 layers. I repeated the same process with the other two remaining petal layers.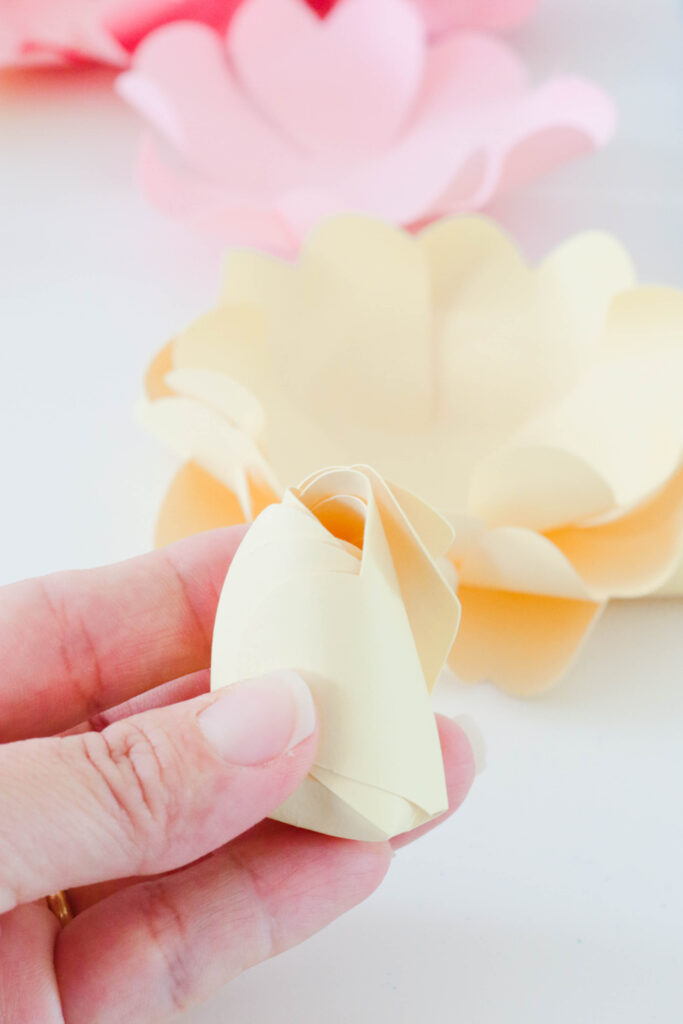 Here's how the flower should look. So pretty!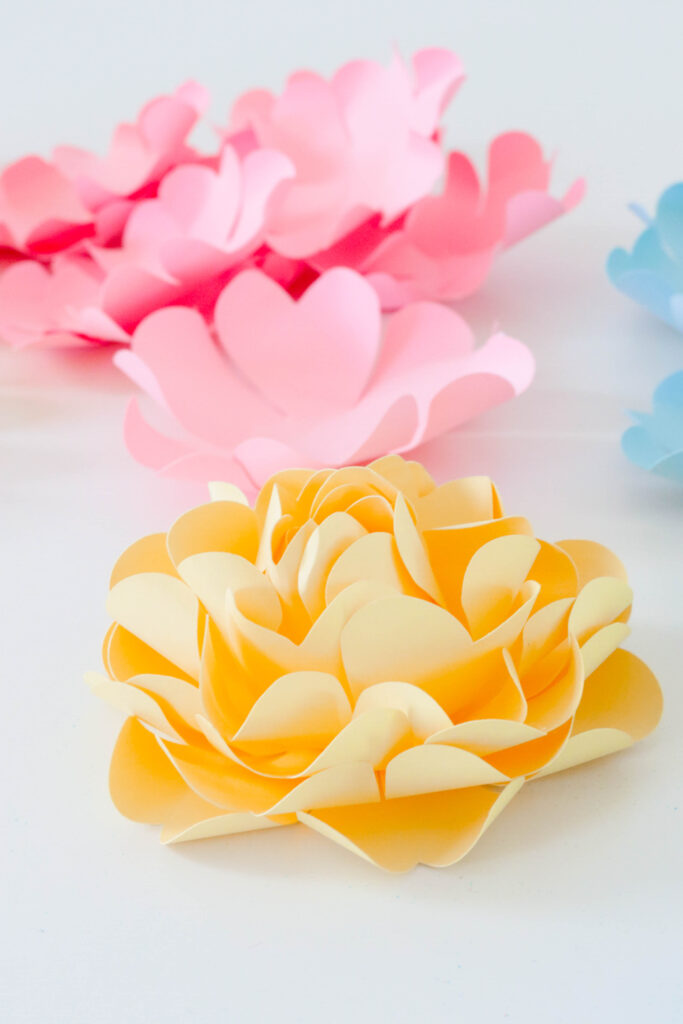 I repeated the same steps and created a second flower (same size) to form a flower ball for my garland. To create the flower ball, you glue the back of both flowers together.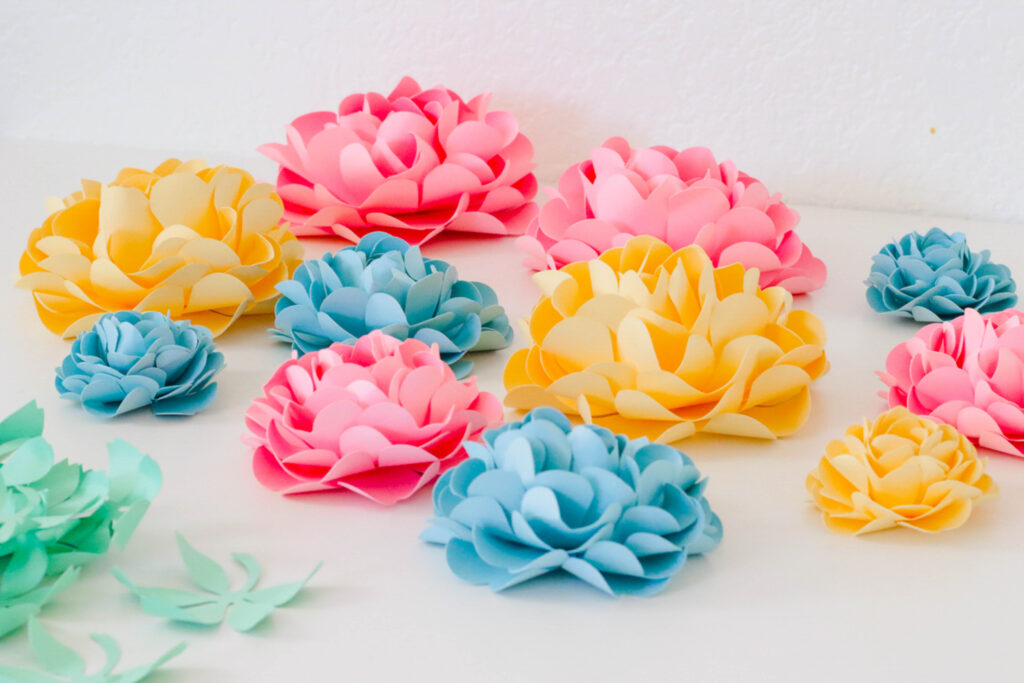 To put the garland together, I used a needle and thread.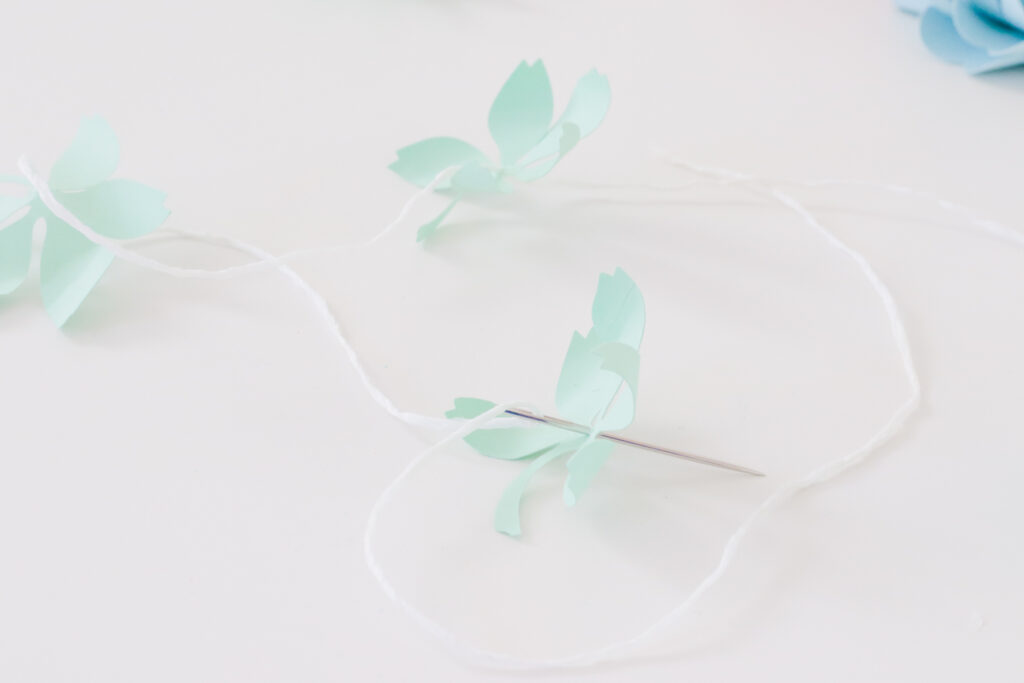 I alternated 3 leaves and 1 flower. Note: You glue the flower to the thread using hot glue. Once you added all the leaves and flowers, you glue the second one to the back of each flower to form the flower ball. I hope I am not confusing you (ha!)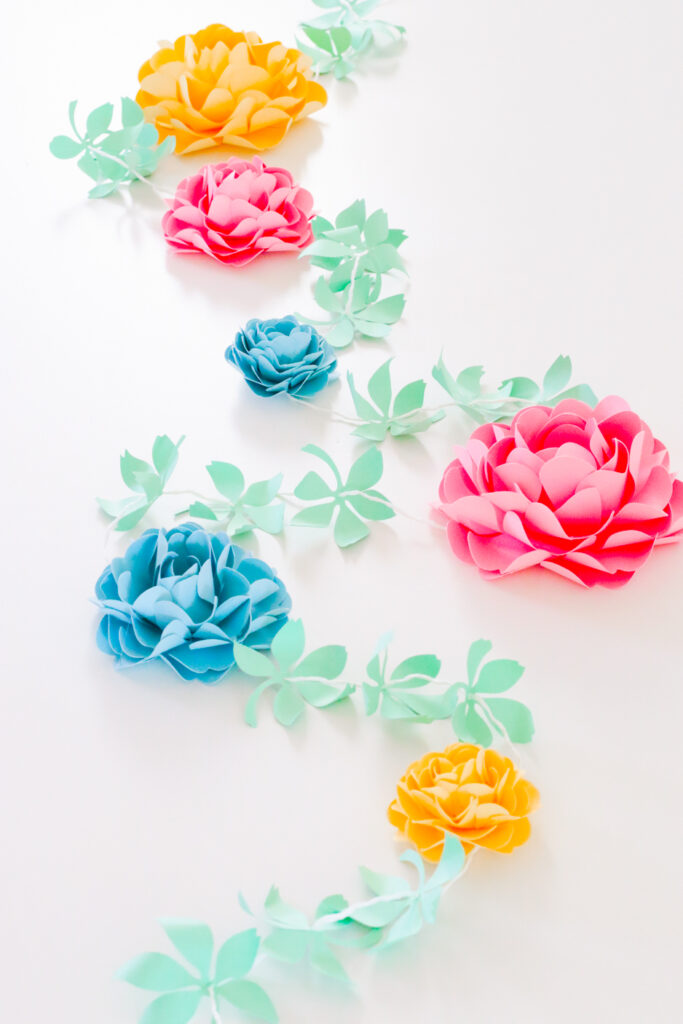 Here's the garland with the second flower added. Don't the flower balls look fun?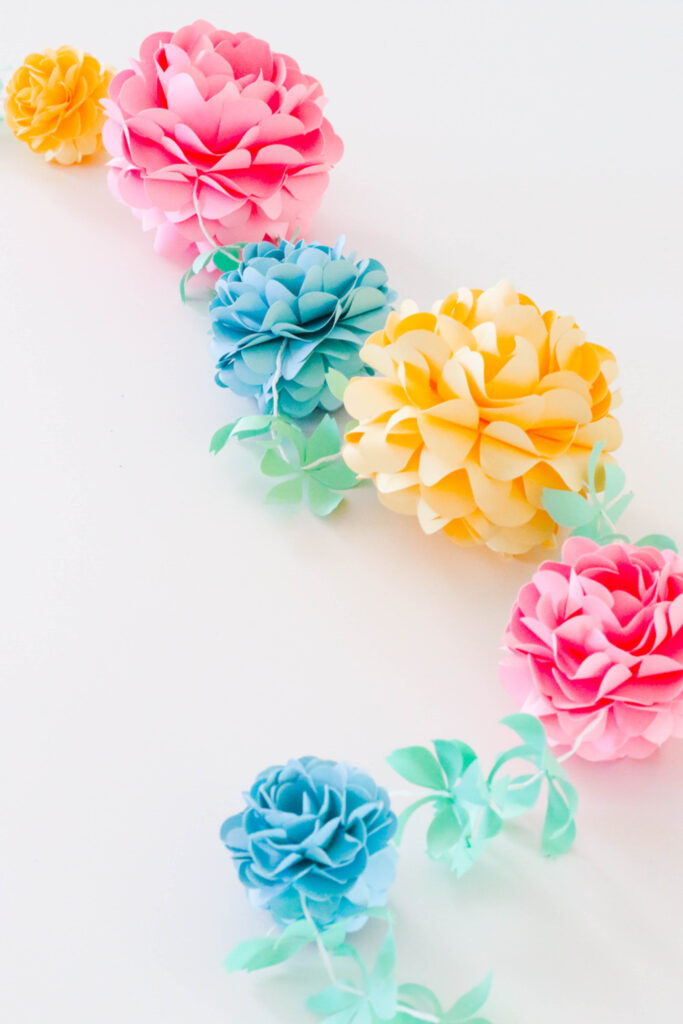 My daughter and I got super excited with the final result!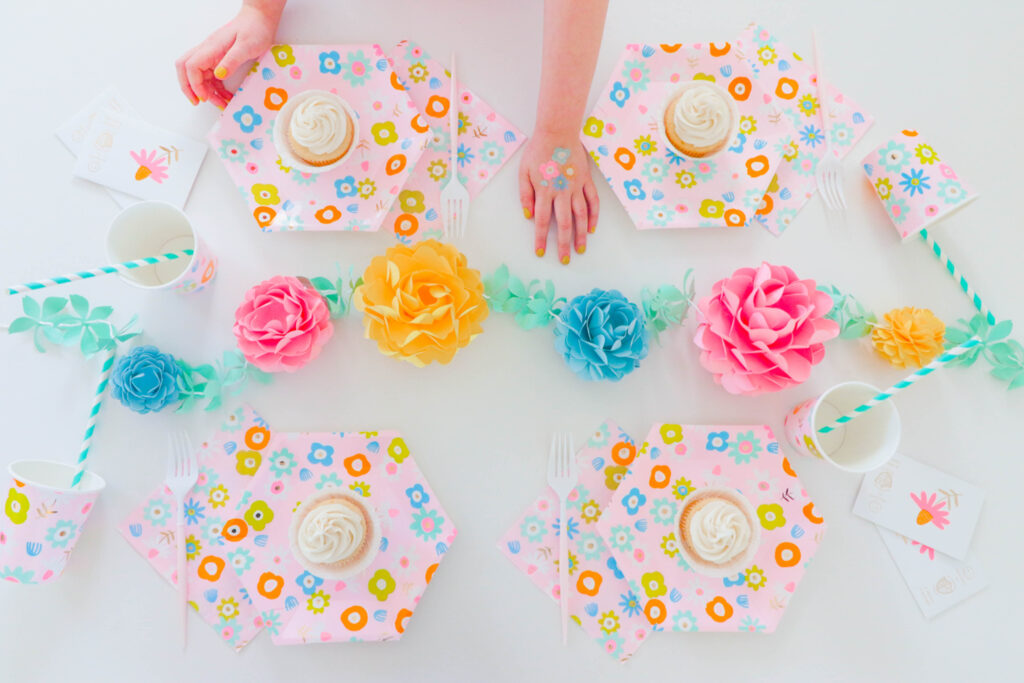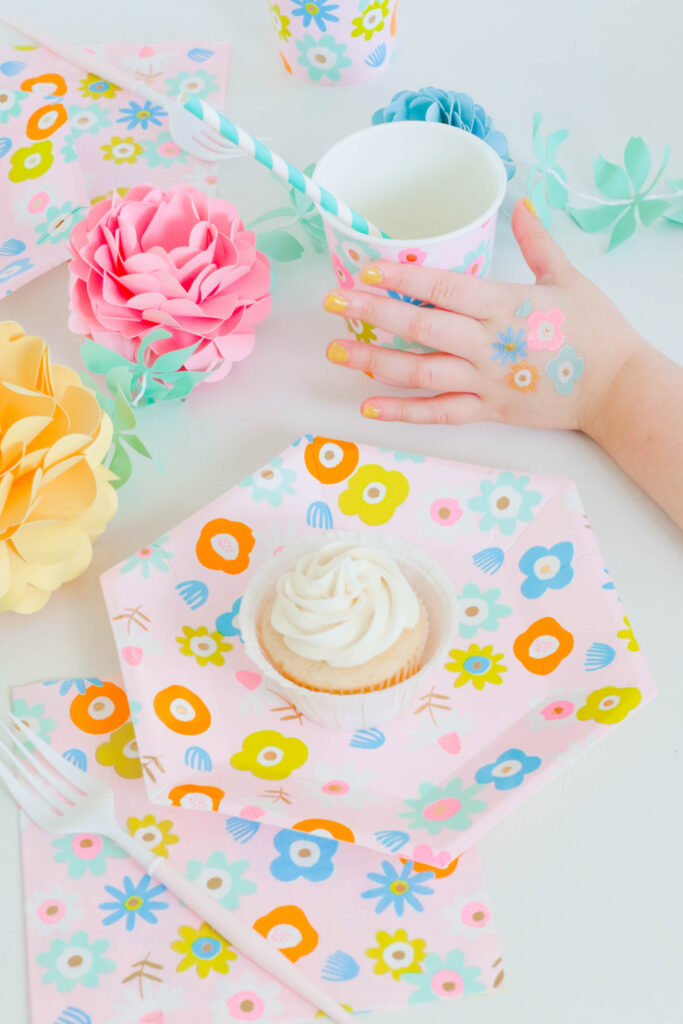 I hope you feel inspired to get your craft on during this down time. And I hope you are well and safe at home practicing social distancing!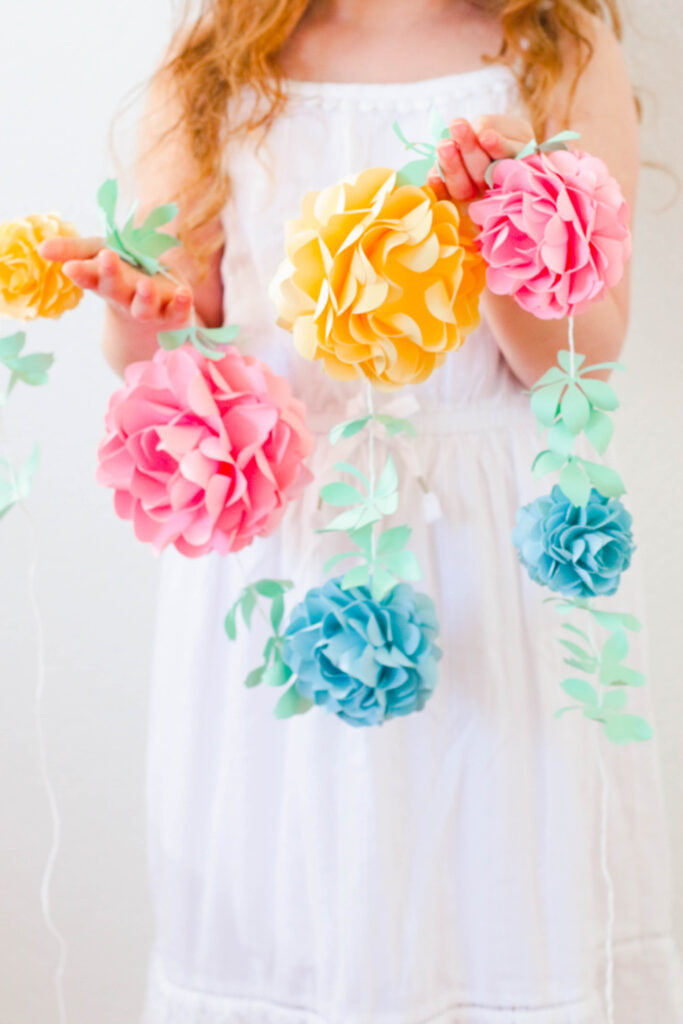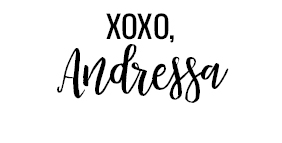 Styling & Photography: Andressa Hara of Twinkle Twinkle Little Party
Party supplies (Floral Collection): Daydream Society
This post may contain affiliate links. Please refer to our full disclosure.