Twinkle Twinkle Little Party may have received payment, trade and/or products for promoting these products. However, I only promote products I love and all opinions stated are my own.
This Stocking Stuffer Party idea is a laid-back way of gathering your besties for champagne, cake and of course, fun holiday gifts the girls will absolutely love! It's a fun way to take a break from all the holiday craziness to catch up with friends!
Remember, this is about having fun. If you decide to host a girls night in, keep things simple and stress free for you. You can set up a simple yet pretty holiday tablescape without breaking the bank by using pieces you already have – a set of plates, flatware, glasses and a few holiday decor items, such as colorful ornaments, a holiday banner and you are all set!
Since this is a Stocking Stuffer Party, use the stockings themselves as part of the decor. Mini gift boxes are wonderful for packing edible holiday goodies to go, such as cookies and truffles.


A simple cake you can decorate on your own is always a good idea. For a holiday wintery feel, choose a buttercream cake you can easily decorate with coconut flakes and mini holiday embellishments.



Serve up sparkling pink lemonade in clear glass ornaments! I was inspired by the idea from Inspired by Charm blog, Very Merry Ornamentini. Isn't this idea just darling?
HOLIDAY SPARKLING PINK LEMONADE
Fill each glass ornament with brut champagne (about 2/3 of the way up). Pour in pink lemonade almost filling the glass ornament.
NOTE: Make sure you wash the glass ornaments with warm soapy water. Rinse well.
For a fun presentation, display them in your favorite glasses.


STOCKING STUFFER IDEAS
Every girl loves to get small gifts that are fun and useful, so keep that in mind when putting the holiday stockings together for your girlfriends!
Nail polish you can personalize the bottles?
Soap in a shape of a macaron?
Personalized lip balm that tastes as good as they smell?
Last but not least, champagne gummy bears?
Yes, please to all the above!




Personalize nail polish bottles with holiday catch phrases. I personalized our bottles with "Twinkle Toes", "Making Polish Bright" and Under the Mistle "toe". How fun is that?



After getting the stockings ready for your besties, use them to decorate each place setting!



I hope you enjoyed these Stocking Stuffer Ideas and have a wonderful time this Holiday Season!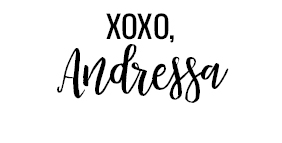 VENDOR CREDITS:
Styling and Photography: Andressa Hara of Twinkle Twinkle Little Party
Nail Polish: Pretty Please
Macaron Soap: SunBasil Soap
Gourmet Gummies: Project 7
Lip Balm: Sweet Lips Lip Balm Co.
PIN FOR LATER